With her son Paul beginning Kindergarten this year, Brendt Blanks (blogger at She Gave It A Go) wanted to insure that he had a closet space fit for a growing boy. "I knew that with this big transition, he needed a significant overhaul of his cluttered and unorganized closet," she says. "So many things had been collecting over the years from preschool--clothes he'd outgrown, sporting items, and more--that it was difficult to find items quickly and I wasn't sure what all he did have for school to wear." But in her moment of organizational doubt, Brendt turned to The Container Store, and we were able to help make it over into something much better!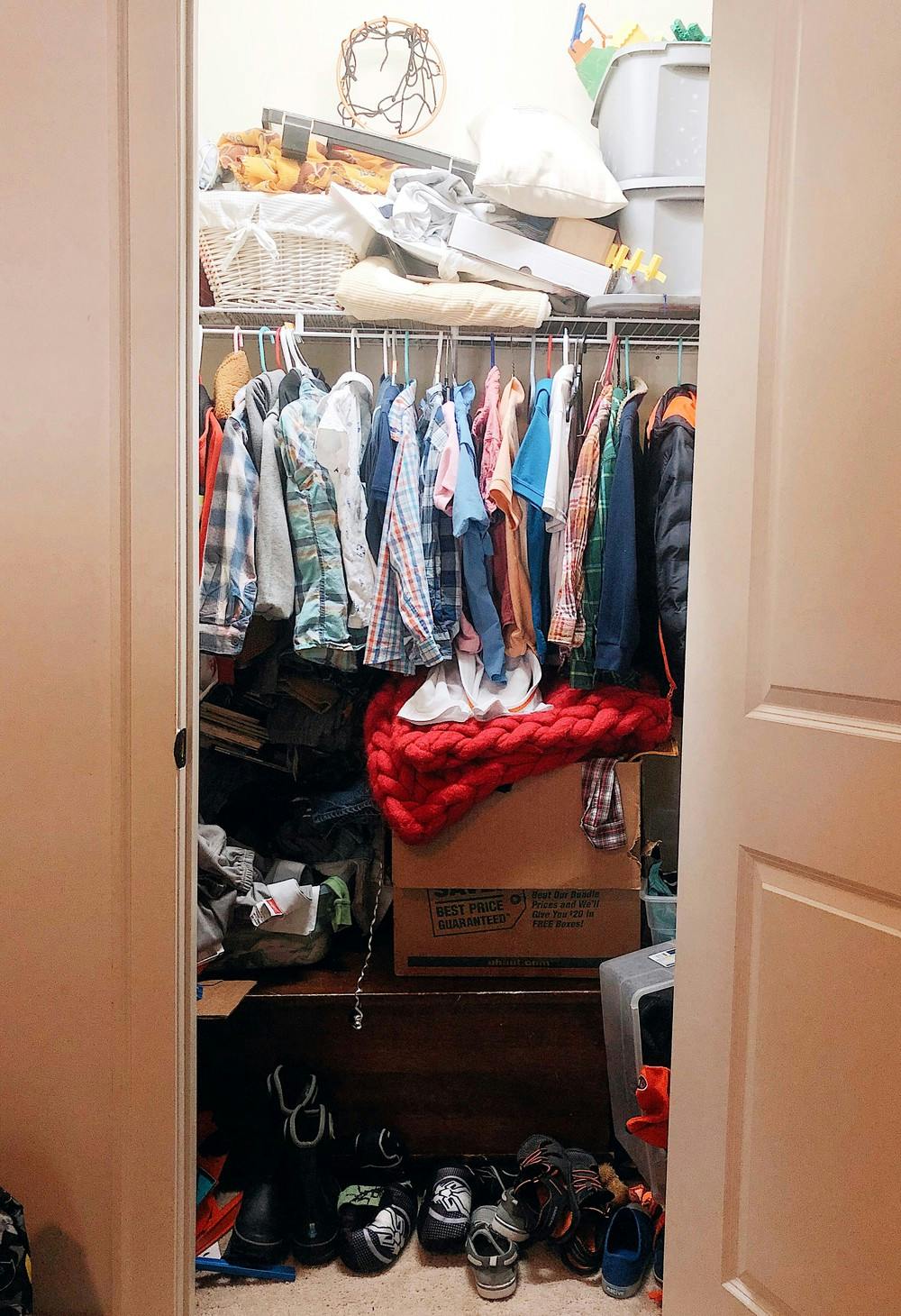 The first step was to remove everything from the closet. "I created three piles: keep, give away, and trash," Brendt explains. "The keep pile included items that would be going back into this space, plus other items that needed to go to a different space in our home (i.e., keepsakes, additional sporting pieces, seasonal blankets, etc.)." Several broken/mismatched bins were thrown away, and three large bags of unused items were donated or handed-down to Paul's younger cousin. Paul helped his mom out with the sorting process and really enjoyed it.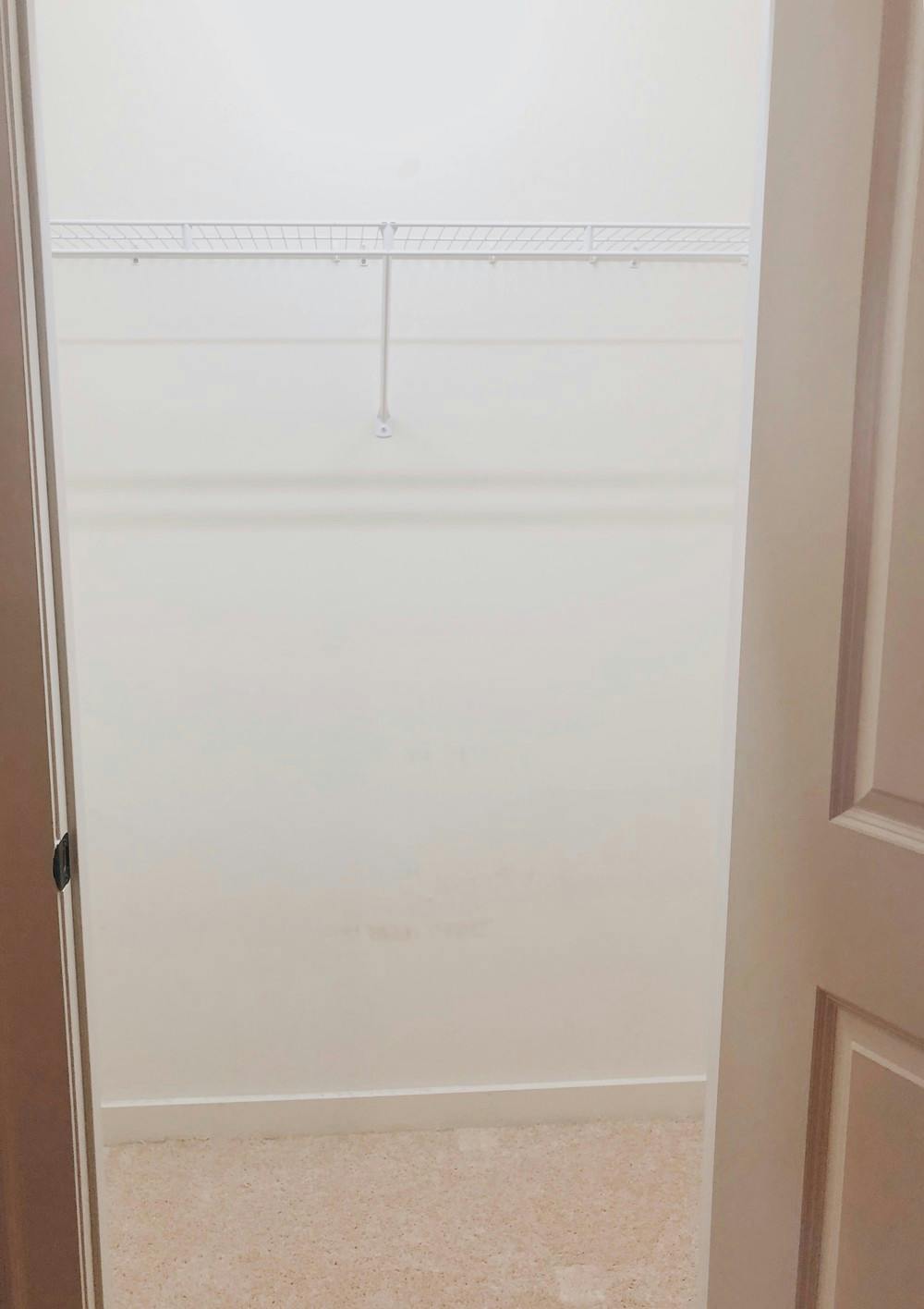 Once everything was purged and sorted, the real fun could begin! To store Paul's shoes, Brendt chose the White 2-Tier Adjustable Shoe Rack, which she assembled quickly and placed on the floor in the back of the closet. To store his socks and belts, she chose the Navy & Ivory Rugby Stripe Storage Cube. "I love how these cubes can hold a lot but are still sturdy when not completely full, thanks to the included board inserts," she says. "Plus, what's not to love about a classic stripe design?"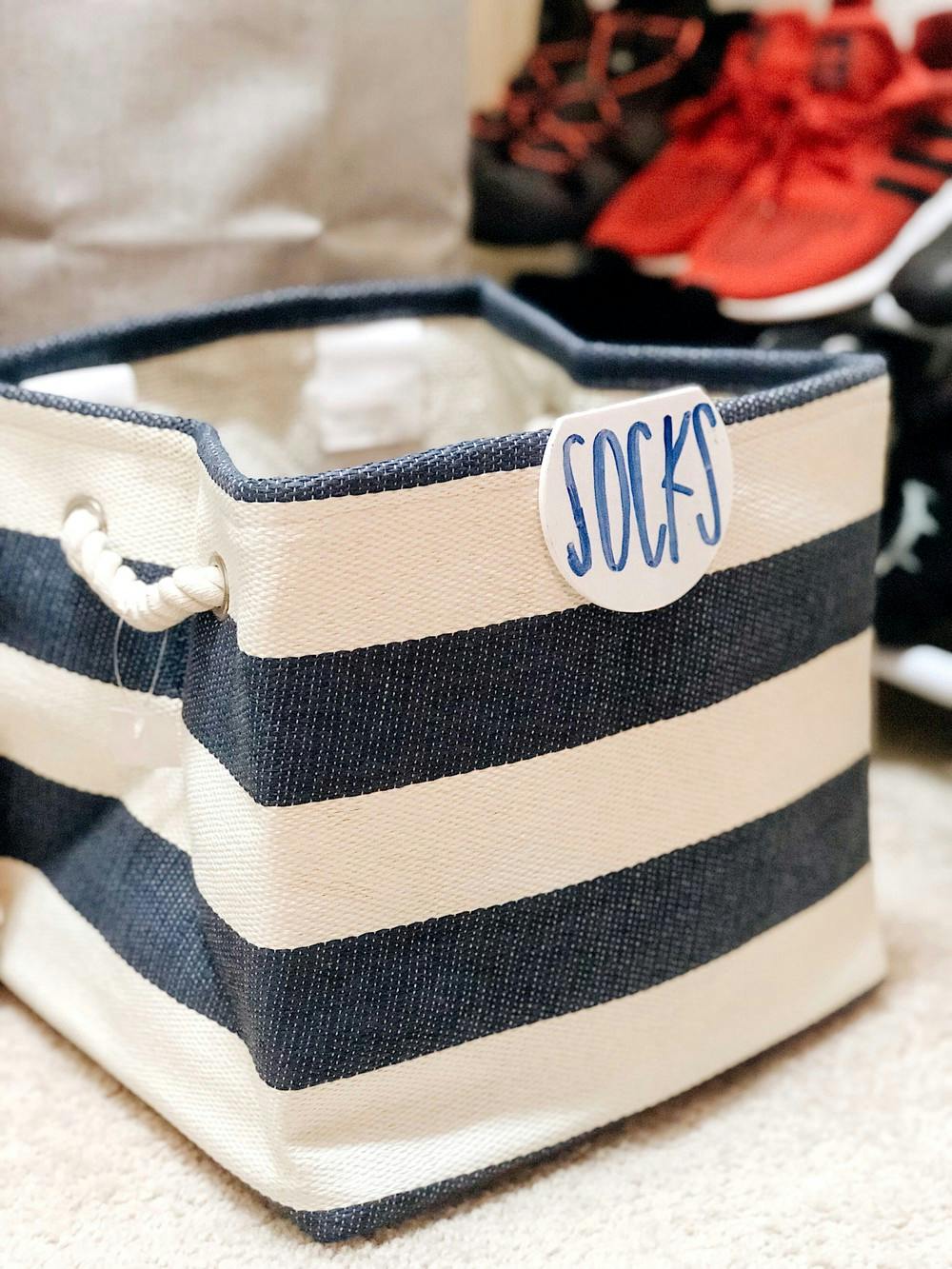 Because her son's dresser is not particularly large, Brendt added Like-it Clear Stackable Drawers to his closet for extra folded clothes. "We chose to use two small and two medium drawers," she explains. "These drawers hold his bathing suits, pajamas, and sports clothing. It's such a relief to not have it all bunched up in his dresser anymore!"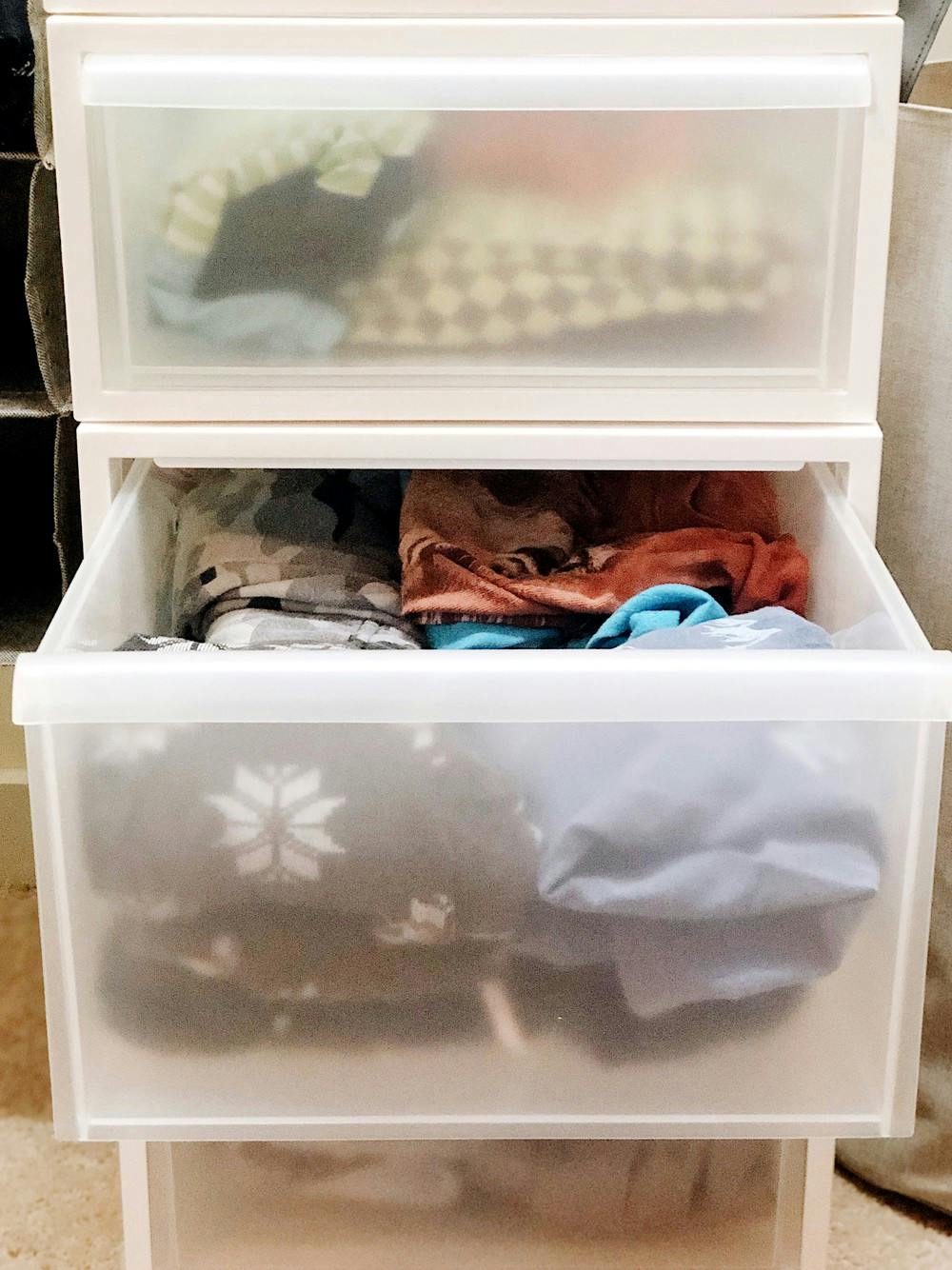 For Paul's overnight bags and blankets, Brendt relied on an old favorite: the Farmhouse Open Canvas Storage Bins. "I am in love with them!" she raves. "We used these same ones in our master closet makeover and can't get enough of them. They are as nice looking as they are functional, and the canvas material allows them to expand somewhat to hold thicker items such as his blankets and overnight bags." Paul's extra books required something sturdier, so Brendt opted for the Whitewashed Wooden Storage Bins and placed them on the top shelf; this allows them to be easily rotated out with the other books in his room.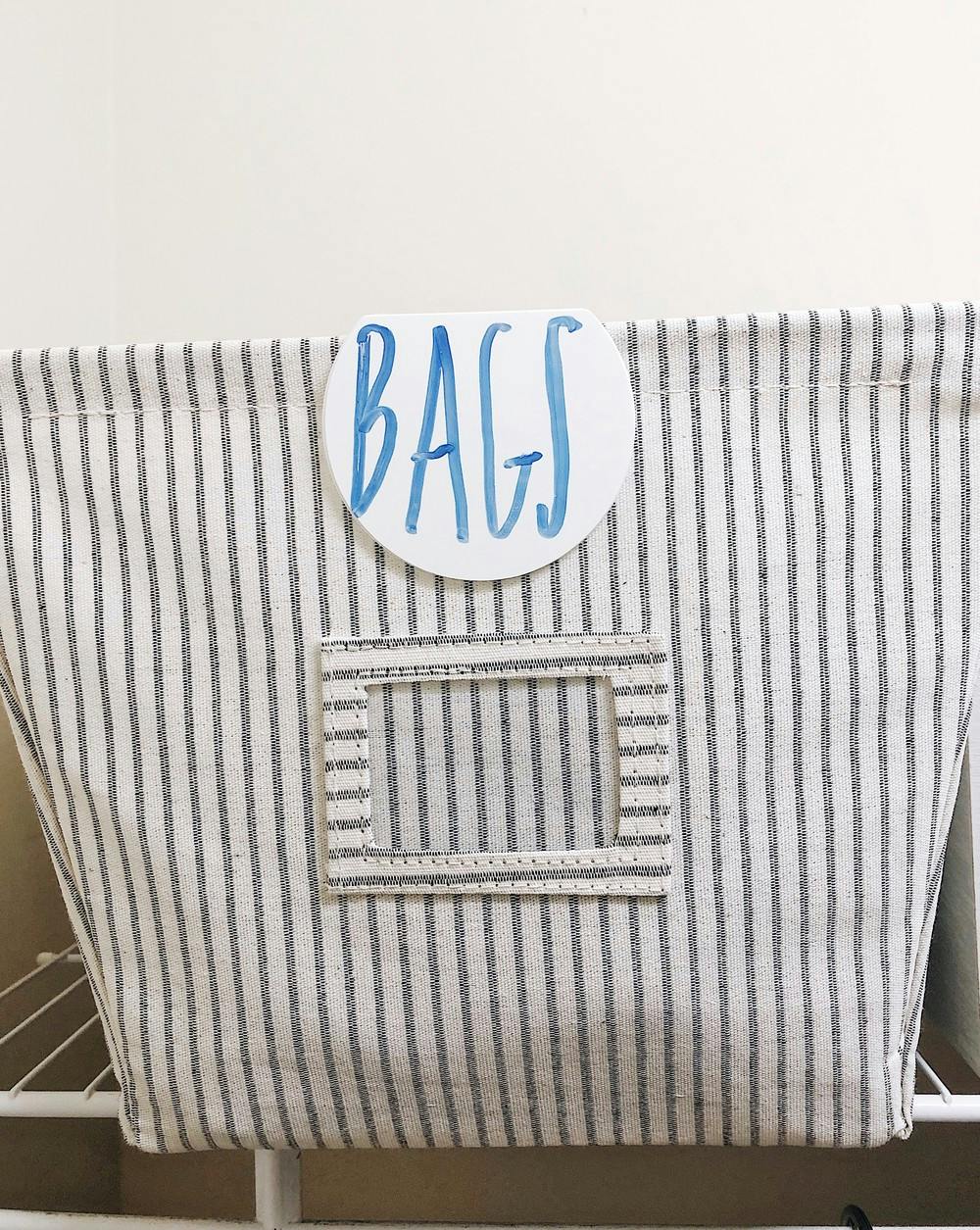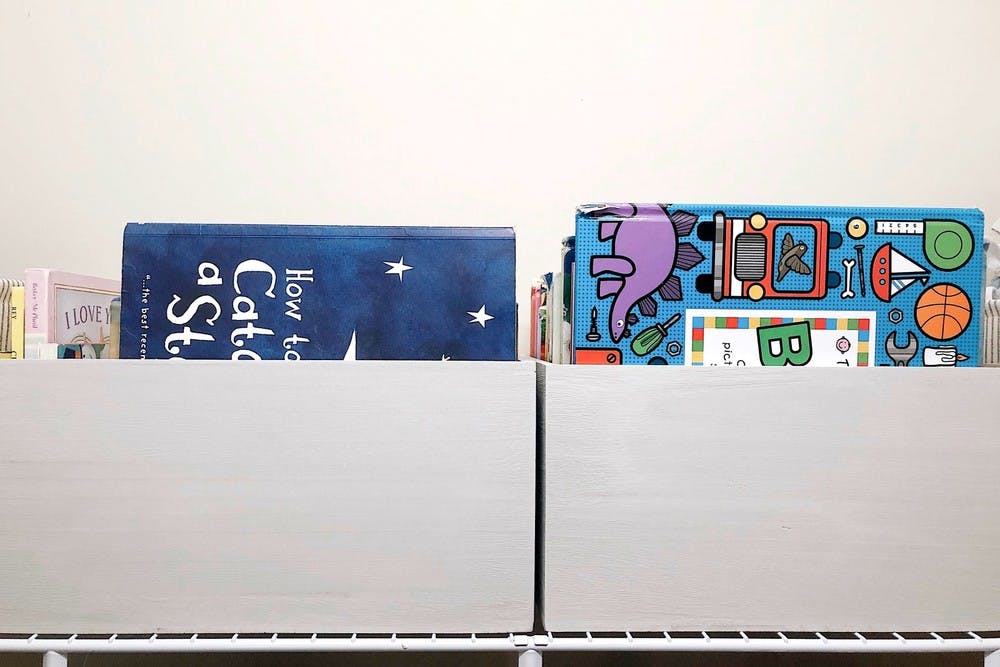 In order to save time and reduce stress, Brendt recommends planning out a child's school outfits ahead of time. She normally plans out a week's worth of school clothes at a time and places each outfit into the cubbies in the 10-Compartment Hanging Shoe Organizer.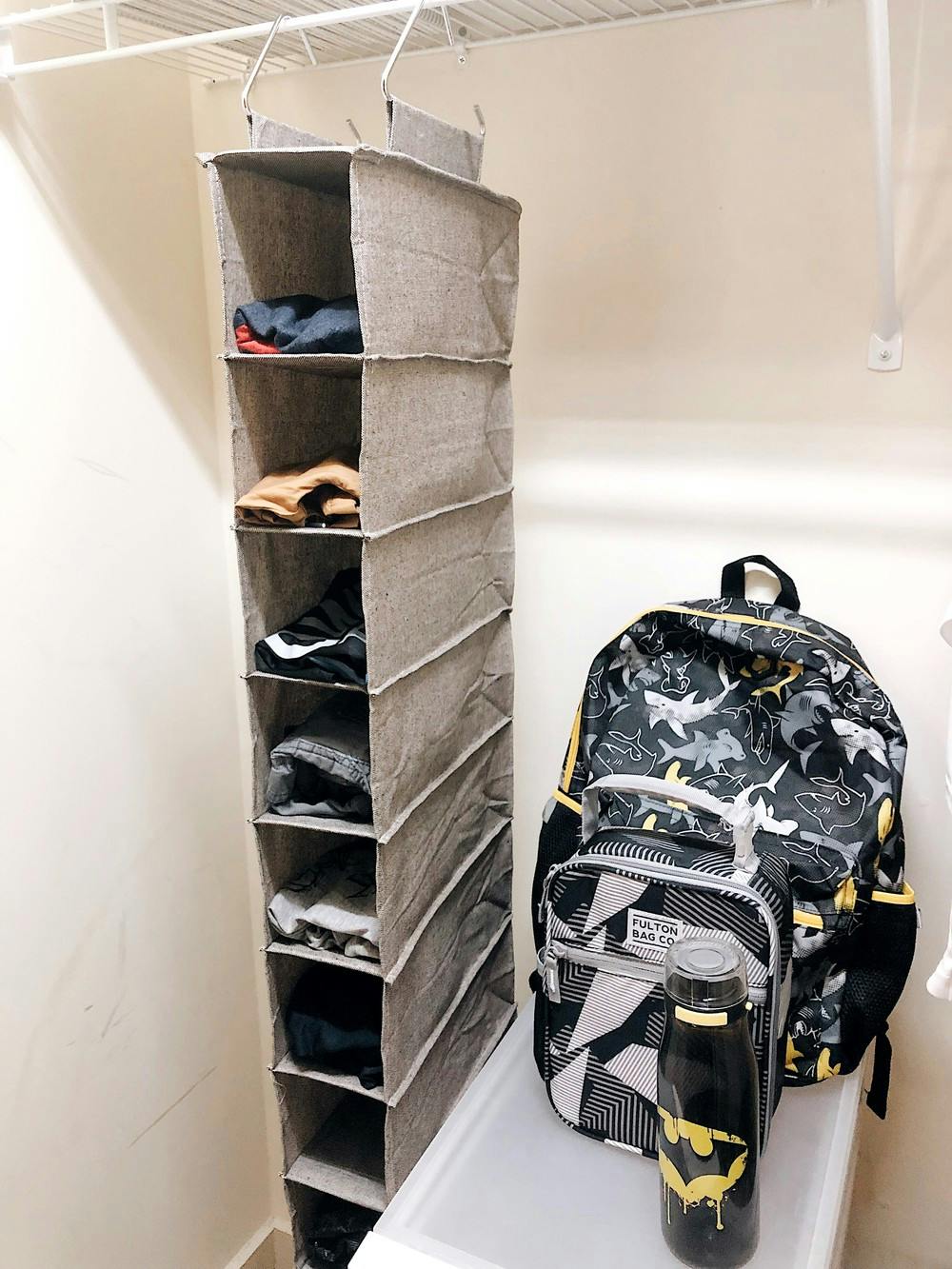 Finally, Brendt needed to find a solution for Paul's cap collection. After weighing several options, she decided on the "amazing" White Over the Door 6-Hook Rack. Whereas the caps had previously been piled up in a corner of the closet, Paul could now keep them off the floor and hung up neatly for easy access.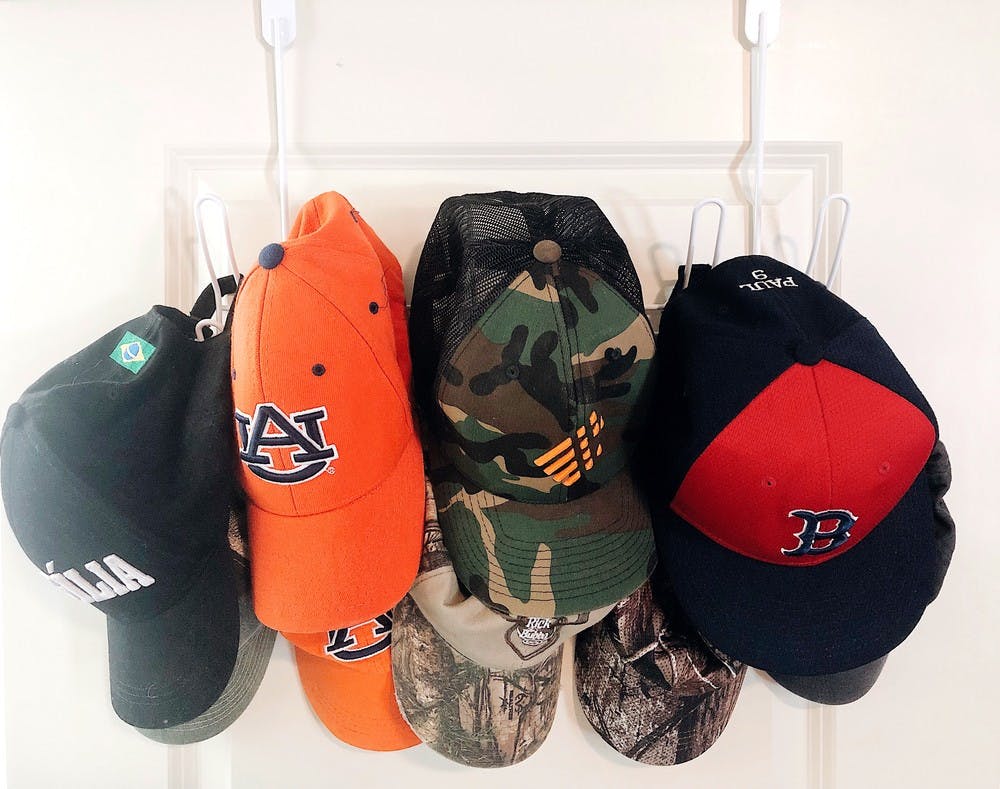 Once the project was all over, both Brendt and Paul were very pleased with the results and marveled at how quickly it was completed. "With these fantastic pieces from The Container Store, the result was a space restored to functioning correctly as a closet for a growing boy," Brendt says. "This transformation will make a big difference in our family's day-to-day life!"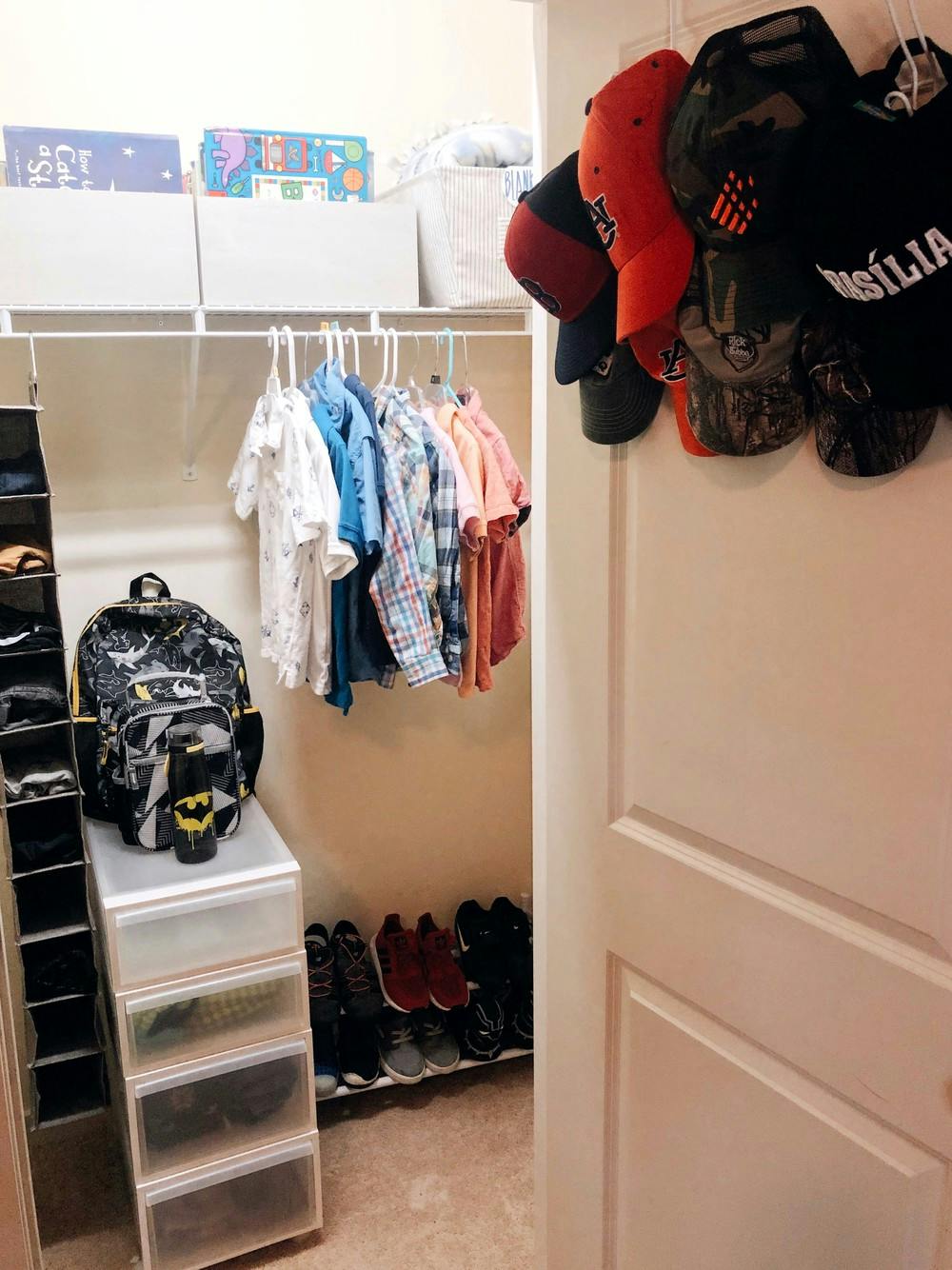 (You can see more on Brendt's She Gave It A Go blog.)