As a part of a family of six, Brendt (blogger at She Gave It A Go) is fully aware of the importance of a well-organized laundry room. The problem, she acknowledges, is that laundry rooms can sometimes end up becoming a kind of "catch-all" for other things that don't already have a home. "Our laundry room really was causing extra work and adding stress because of its chaotic feeling.," she recalls. "It had all kinds of things that didn't belong. But with some fantastic solutions from The Container Store, I finally did something about it!"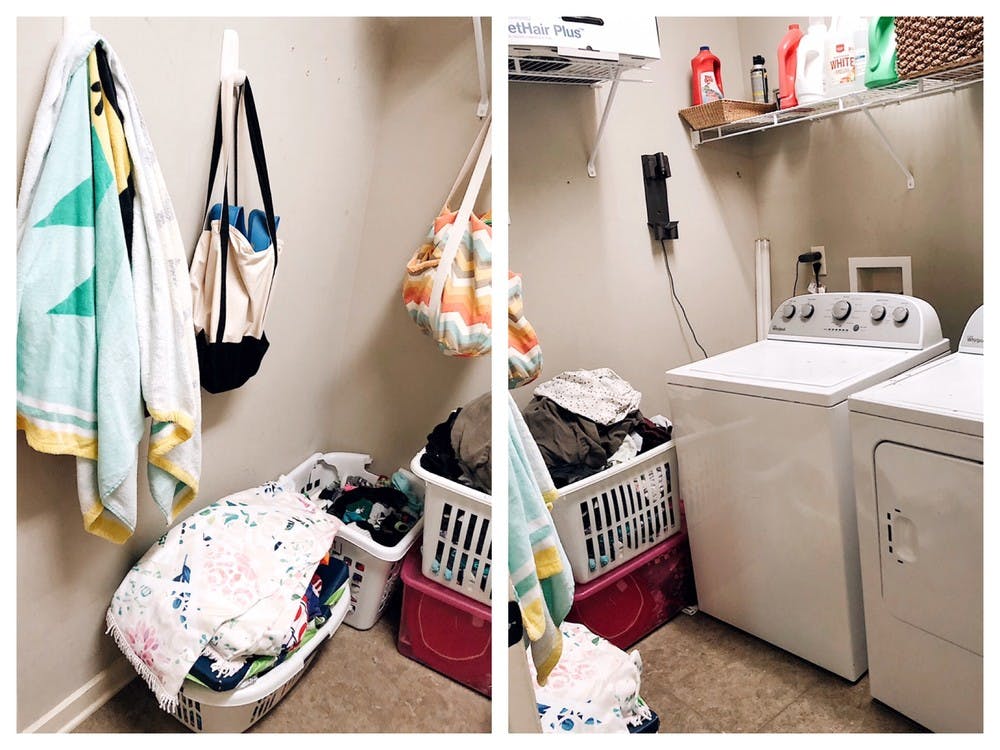 Brendt's first step was to take everything out. She removed the items from the shelves and the laundry baskets on the floor, separating them as she went into "keep," "give away," and "trash" piles. She also noted that some of the items--including children's socks, beach and pool bags, beach towels, and a Christmas storage box--could be moved to a different part of the house, so she put those away in their proper places.
"Once I had my sorted piles, it was time to bag up all the donation items and move them out of the house," Brendt says. "We ended up with two large black trash bags full to stuff to donate from our laundry room! We also threw away several broken/mismatched bins and empty bottles, as well as other items that were not needed and not worth giving away."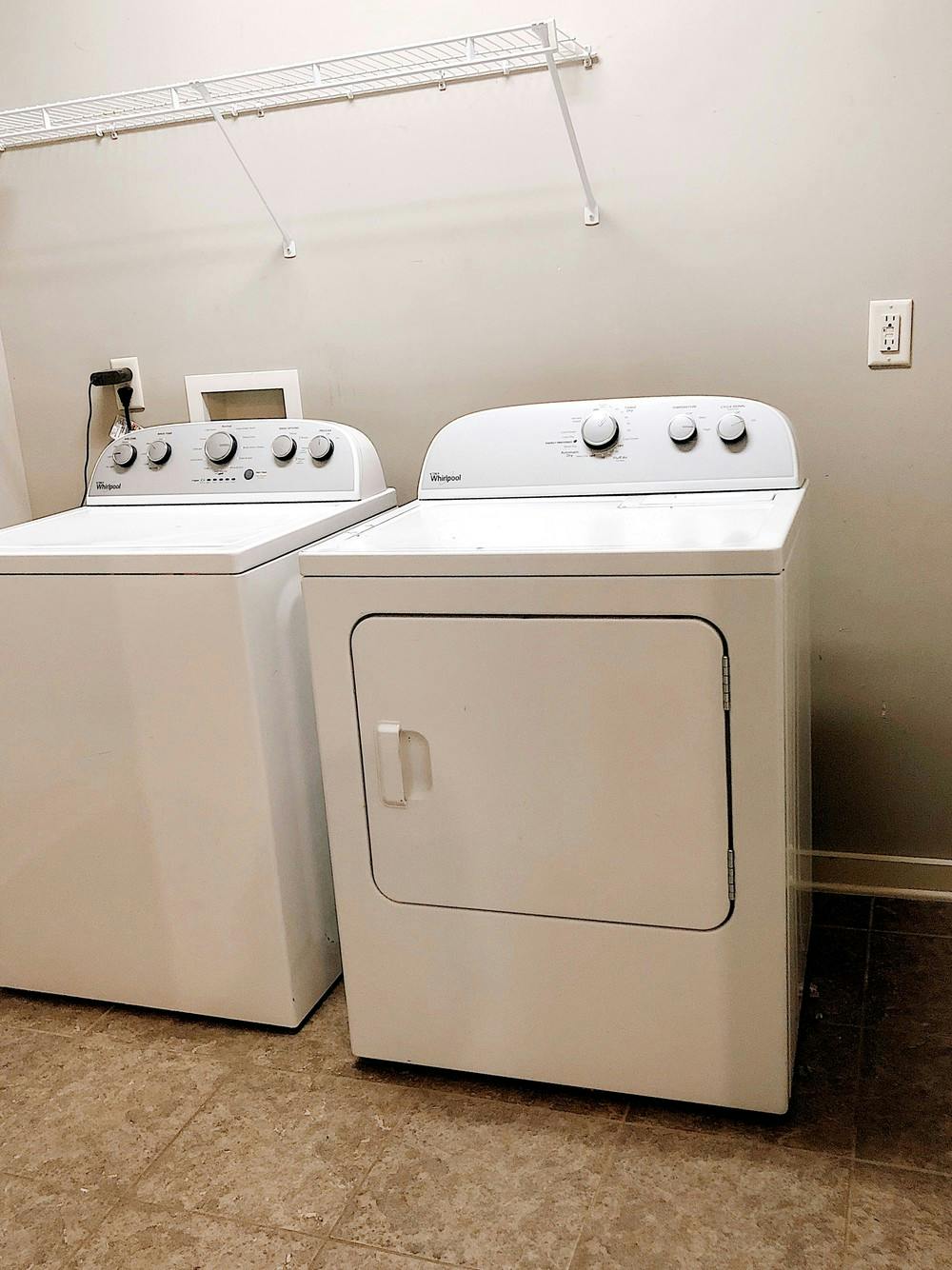 As for the remaining items, Brendt then went about determining the best way to organize them, and that's where we came in. "I found amazing products at The Container Store and I knew that they were going to bring me the look and functionality I had been hoping for!" she marvels. To utilize the vertical space above her top shelf, she added Water Hyacinth Braided Weave Bins; these became an attractive storage solution for everyday laundry items--as well as her wi-fi modem! A pack of Smart Store Adhesive Labels completed the look and made it easier to find what she needs.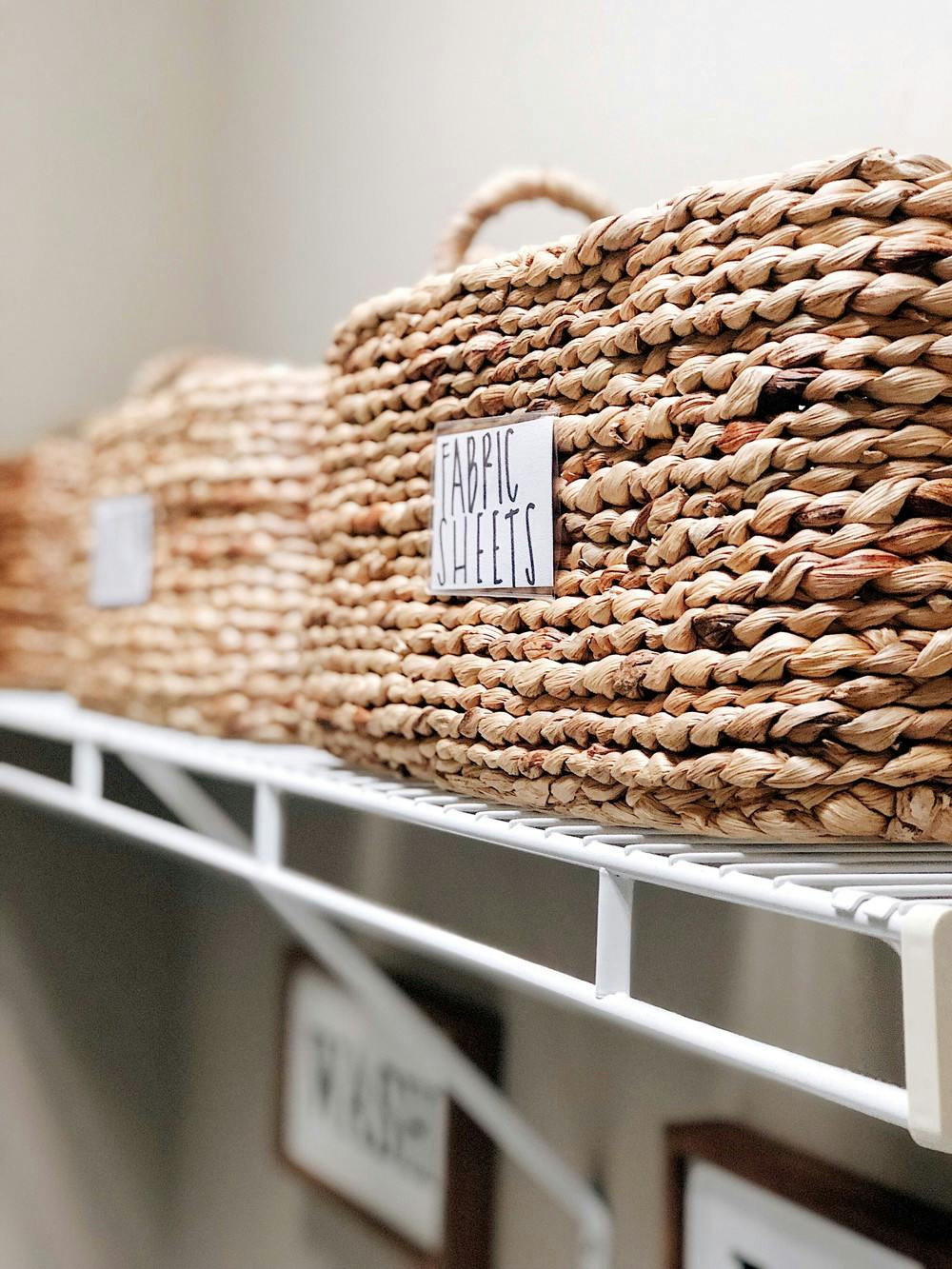 For storing and sorting unwashed laundry, Brendt chose our Heavy-Duty 3-Bin Rolling Laundry Sorter with Wheels. "My old system of various baskets to sort darks, colors, and lights was taking up too much room and just created a messy look," she explains. "But I can easily roll this sorter from our bathroom to the laundry room for washing. It also encourages you to not let the laundry pile up too high."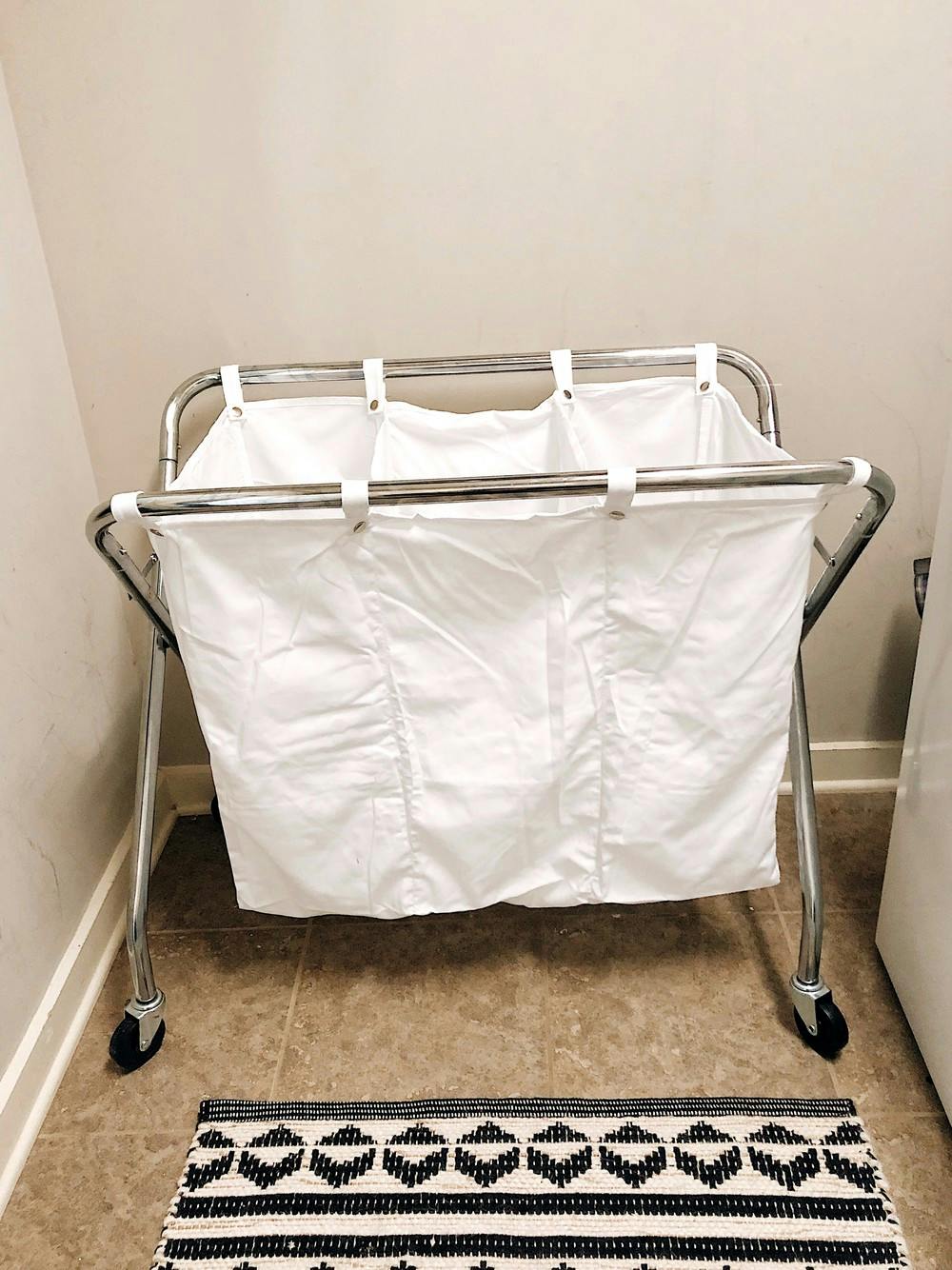 For storing cleaners, sewing supplies and detergent, Brendt selected the Dark Grey 3-Tier Rolling Cart. She also added the Linus Large Divided Tote, as well as the clear and smoke Plastic Storage Bins, to organize the contents on the cart's shelves. Then she brought in the Compact Accordion Clothes Drying Rack for drying towels and a White Stackable Laundry Basket for a lightweight, easily portable laundry solution.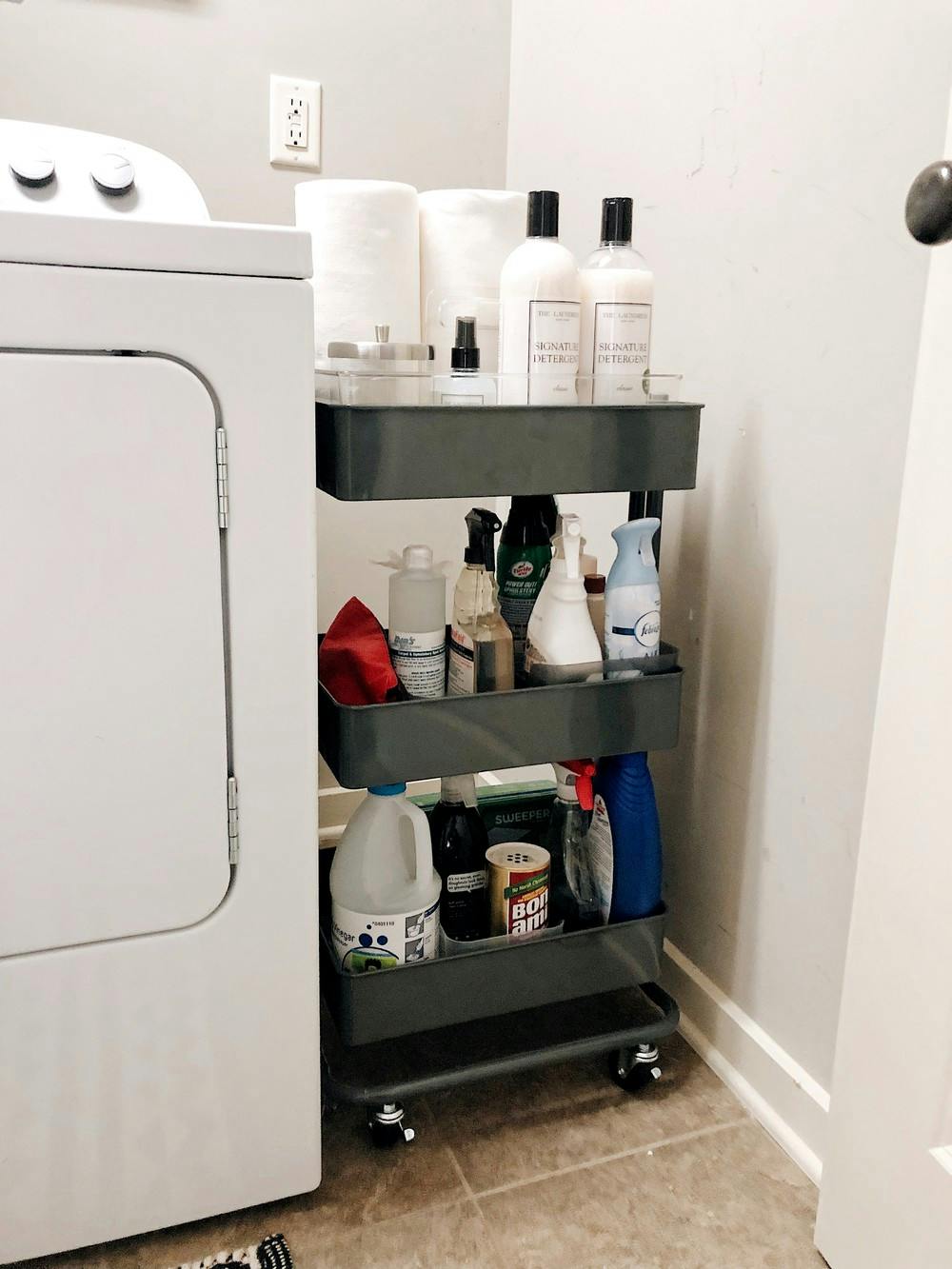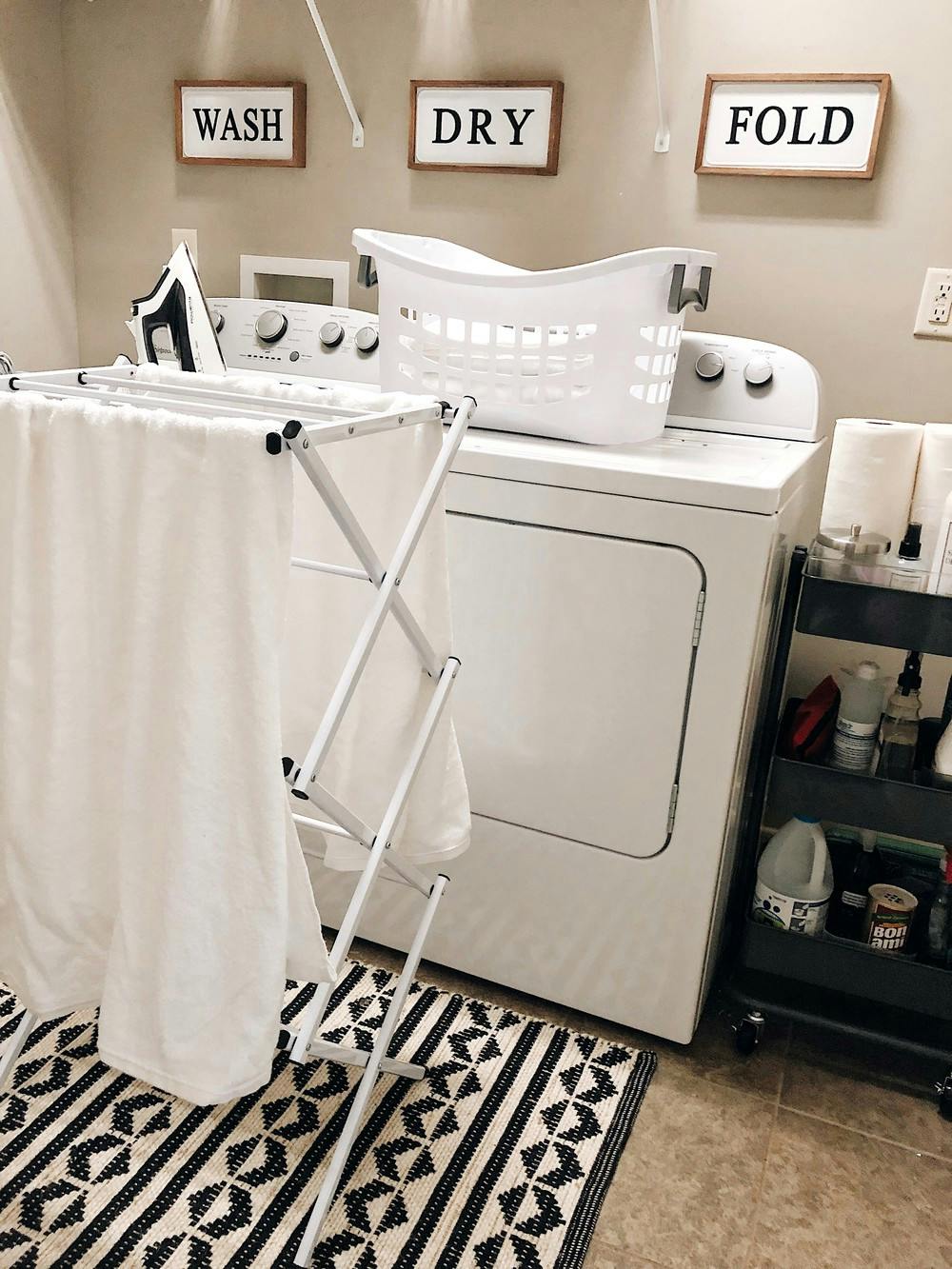 And last but not least, Brendt also tricked out her new-and-improved laundry room with a variety of detergents and accessories that the whole family could appreciate. Her kids now love folding laundry thanks to the FlipFOLD Laundry Folder, and her husband is particularly impressed with the Rowenta Access Steam Iron. And to ensure everyone's clothes are extra clean and immaculate, Brendt recommends the Signature Detergent and Stiffen-Up Starch from The Laundress. "It smells so fresh and so clean-clean!" she says.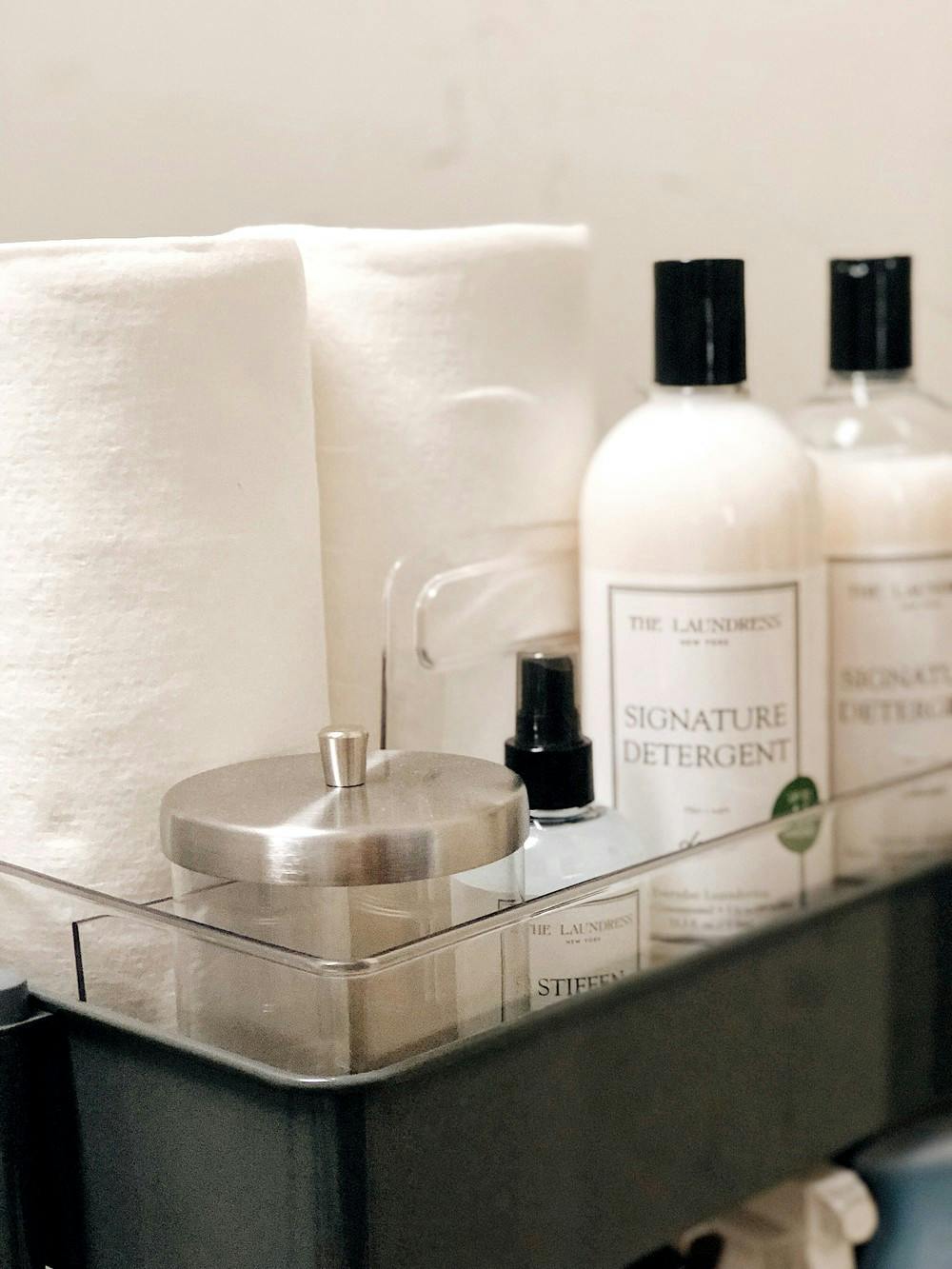 Overall, the project only took about half a day, and Brendt is elated with how it all turned out. "The result is a space that has been restored to functioning correctly as a laundry room," she says. "It really makes a difference and provides such a relief in our day-to-day life! I am so thrilled!"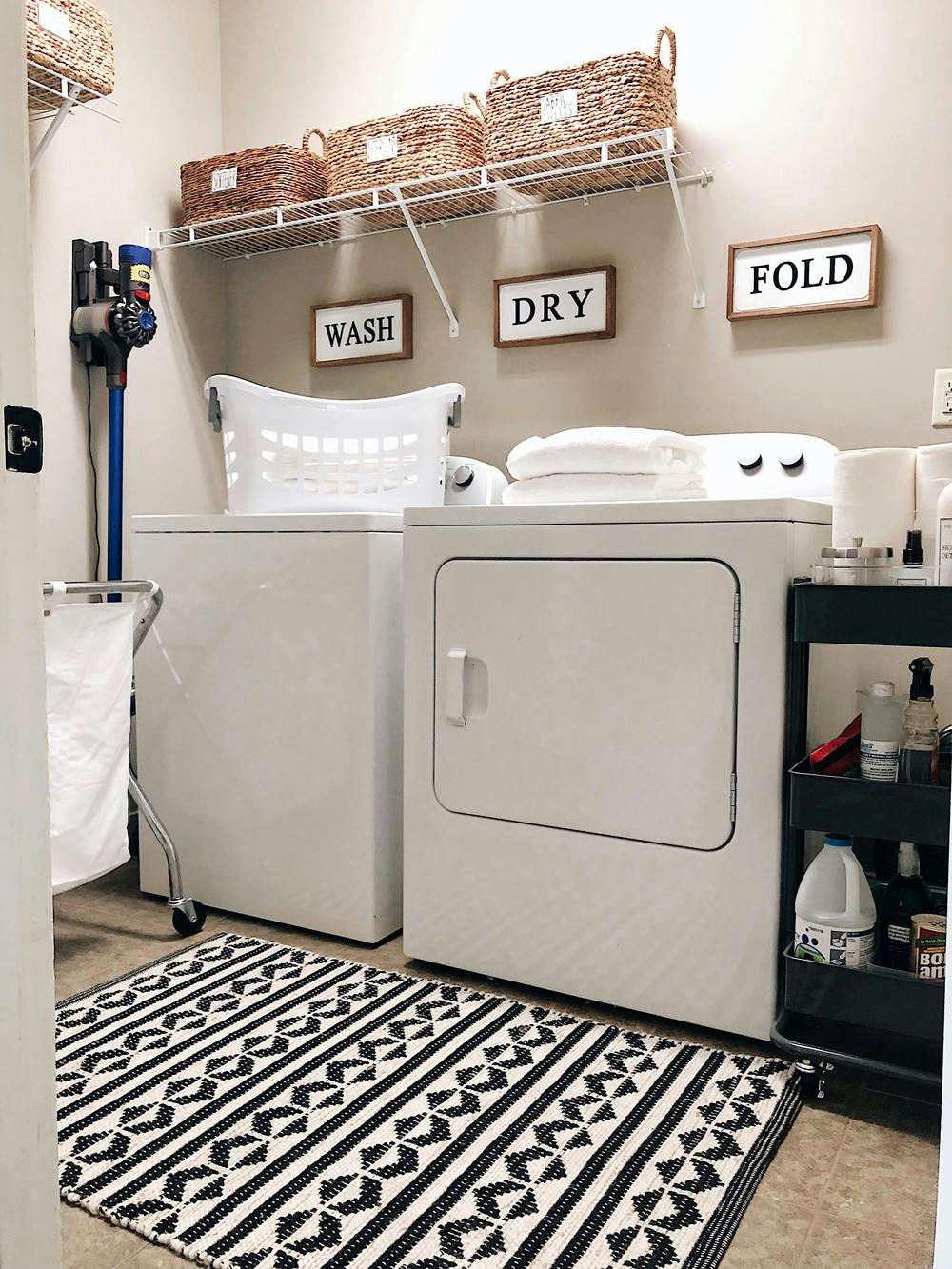 (You can see more on the She Gave It A Go blog here. )