Even professional organizers have projects to do around their home. And with more and more people working from home, now is the perfect time to get them accomplished. Our friend Julianna Strickland of Space Camp Organizing decided to tackle her under sink area and share her tips with you.
The first steps are cleaning out the space and sorting your cleaning supplies you want to keep into categories.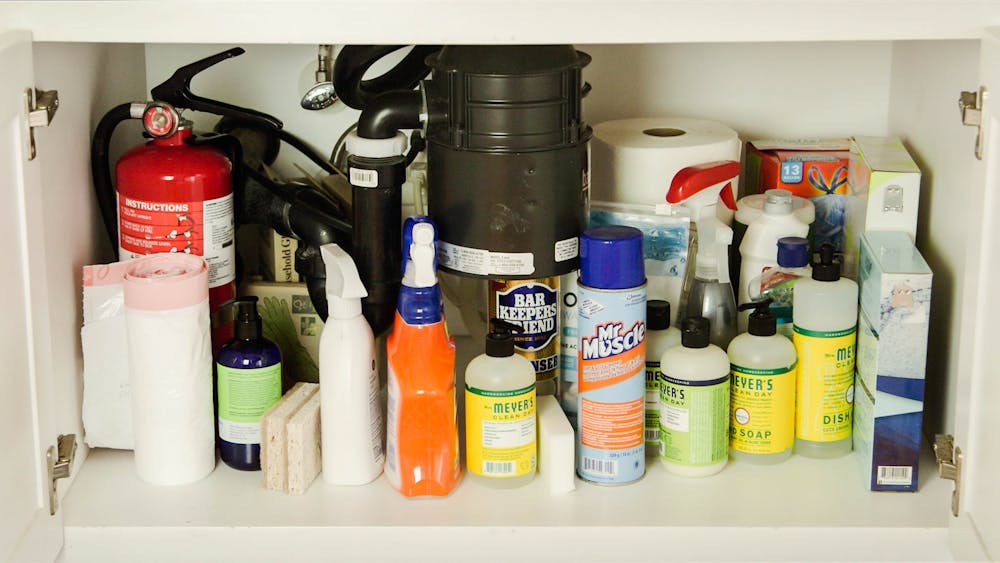 Next, measure your under sink space. Be sure to take into account pipes and other obstructions.
Order solutions online and have them shipped directly to your house.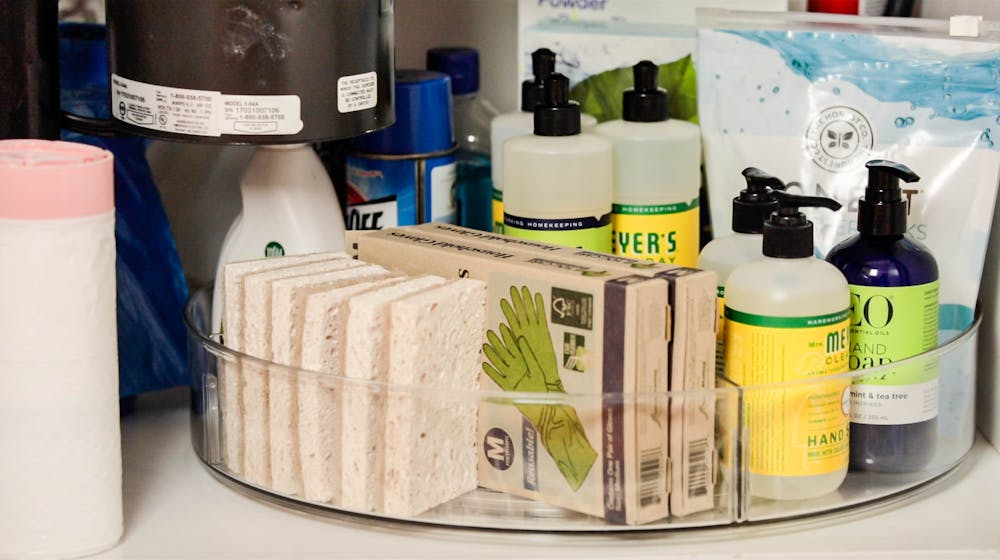 The Home Edit Large Lazy Susan is perfect for keeping supplies separated while making them easy to access.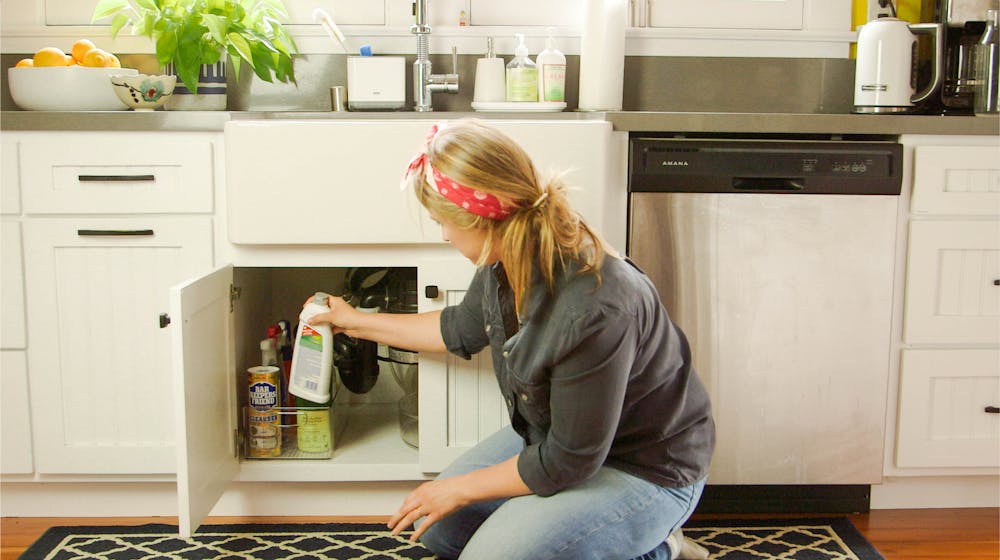 By sorting cleaning products together in an iDesign Linus Deep Drawer Bin, you can quickly grab the entire bin or just the item you need.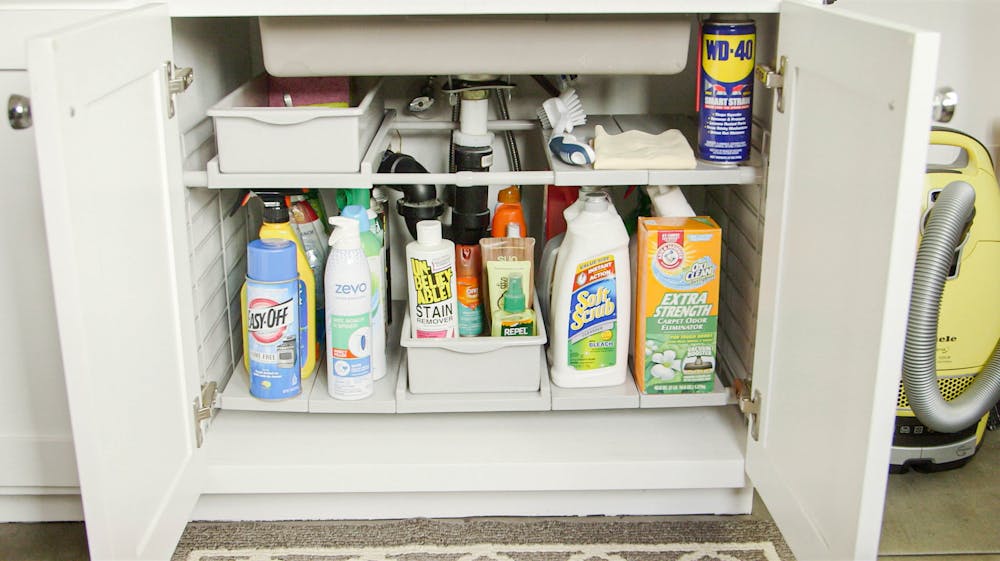 Not all under sink areas are the same, so make use of vertical space when you can. The Expandable Under Sink Organizer can be adjusted to fit around pipes while giving you two levels of storage.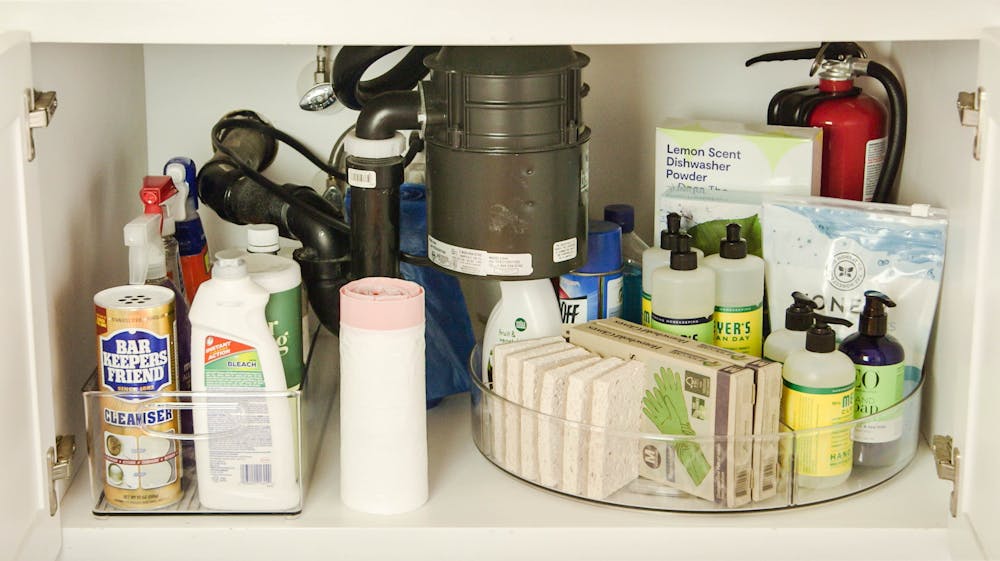 TIP: If you buy things in bulk, be sure to only keep the amount you need under your sink - store the rest in a garage or utility closet.
For even more great space-saving solutions, be sure to shop our Sink & Under Sink products!