As the parties, family visits and gift giving moments come to a close this season, there comes a time where we inevitably have to start the packing away of the holiday cheer. For some, that time may come a little closer to Valentine's Day - but hey, we're fans of getting organized early in the New Year!
We understand why many put off this time-honored tradition of packing aways the holidays. It can often be a very confusing and frustrating process - all of those baubles and ornaments and that very fluffy garland that seemed to fit into those storage boxes so perfectly before, don't quite seem to fit anymore. How does this happen every year?!
So, how do we make this packing away a little jollier AND more organized? Our Post Holiday Storage collections, of course! Everything from tall tree storage, to delicate ornament organizers, to fine china storage is ready to help you store for an even more pleasant holiday for years and years to come!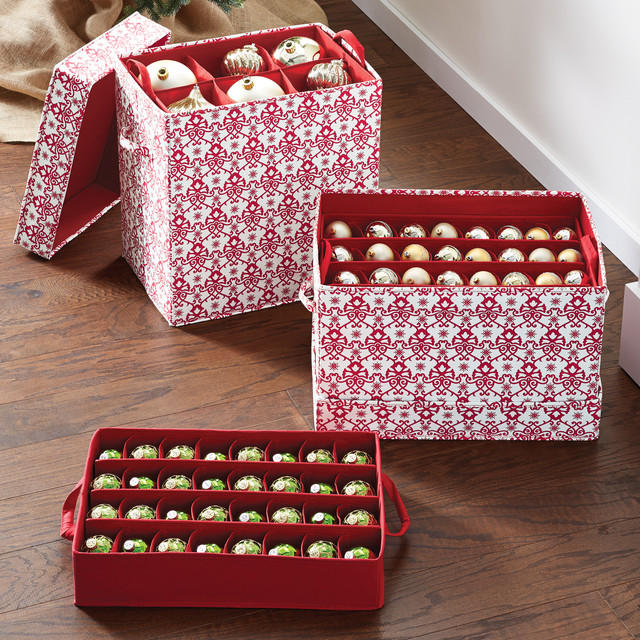 Use dividers for ornaments and fragile items to prevent items from breaking. For especially delicate items or odd-shaped items, bubble wrap or packing paper provides extra cushion.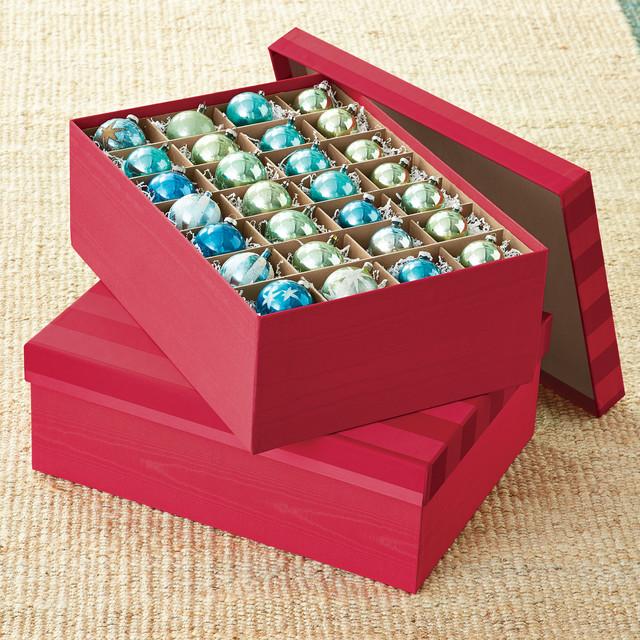 Ornaments made with natural materials (such as paper, or kid's craft projects with dried food, pasta, etc.) should always be kept in airtight containers to keep pests away. Archival storage boxes protect items made from natural fibers from yellowing.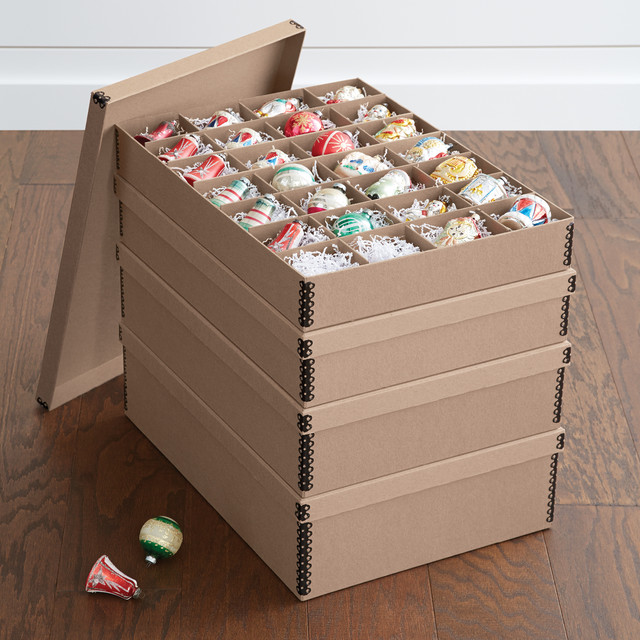 Storing items in clear containers enables you to see what's inside. A container in traditional holiday colors also helps to quickly identify what's inside. Label the contents clearly before storing, so there's no confusion, and as an added bit of organization - you can take a photo of how items are arranged and store it in the box so you know where everything goes when you set up next year.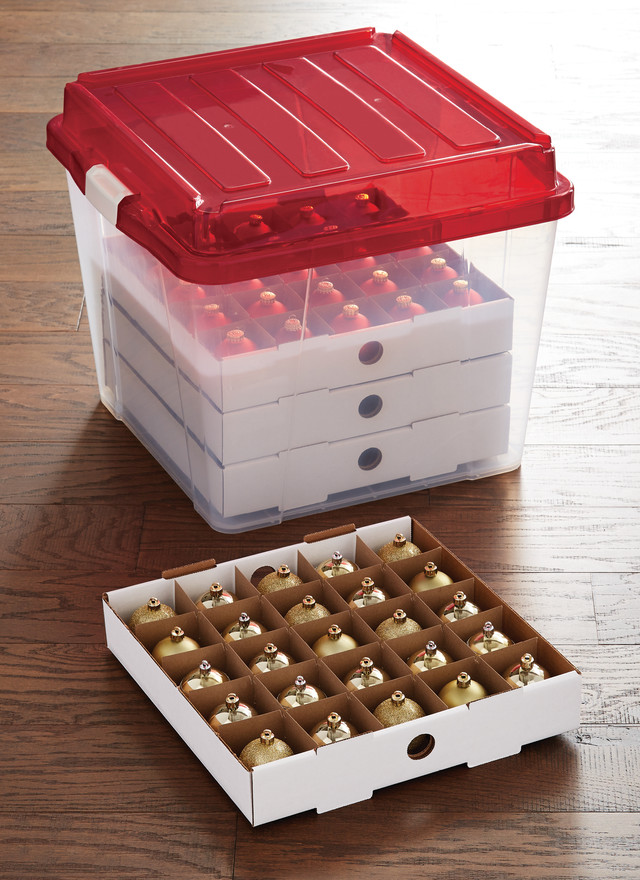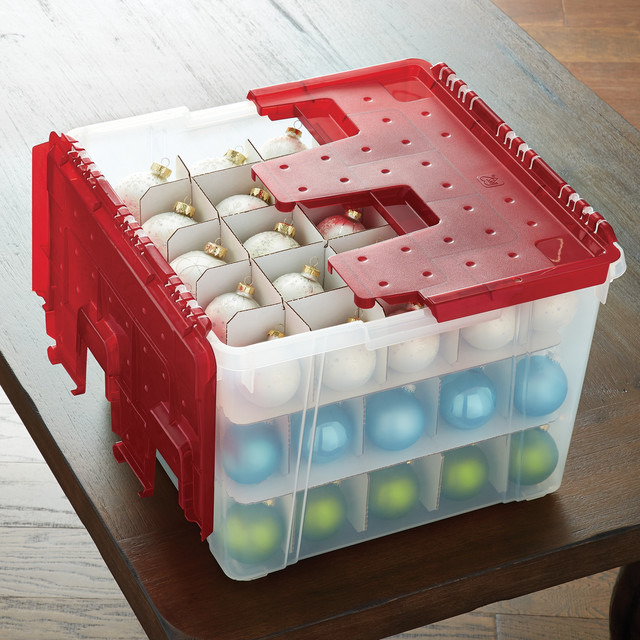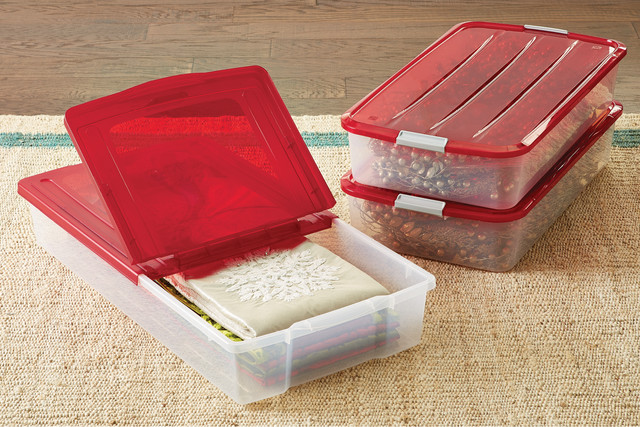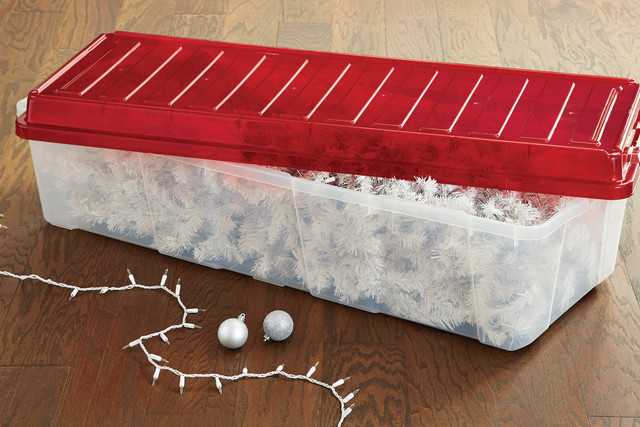 Be mindful of where you're storing items when you start packing everything away. Wreaths, artificial trees and some ornaments are fine to store in a garage or attic - but others need a little more delicate of a climate. Choose sturdy plastic boxes that can be stacked, or bags you can hang on the wall to protect items against dust, dirt and bugs - and these look pretty cute to boot!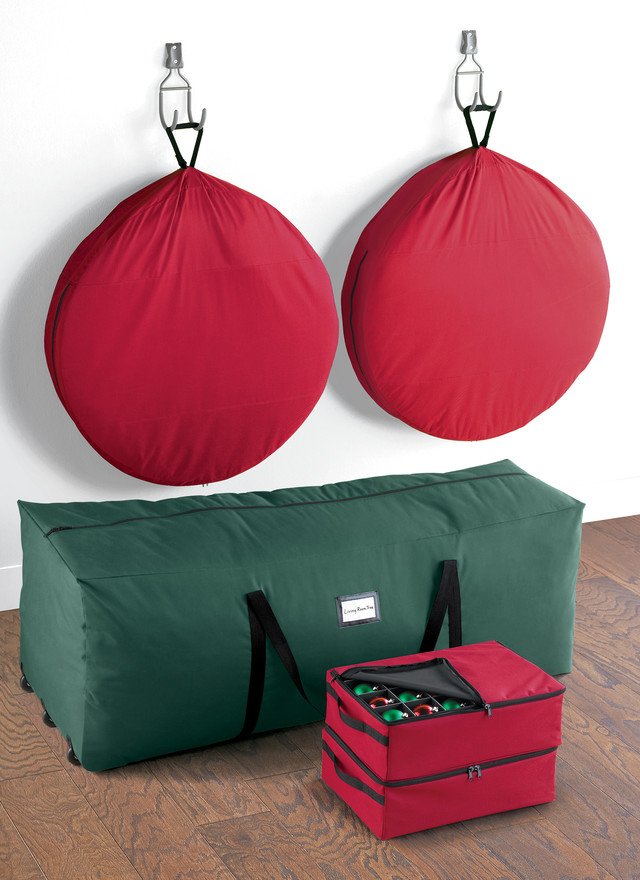 To keep from untangling yards of lights next year, wrap lights and garland securely around spools so they are easy to unwind next year. This will save you tons of time and frustration.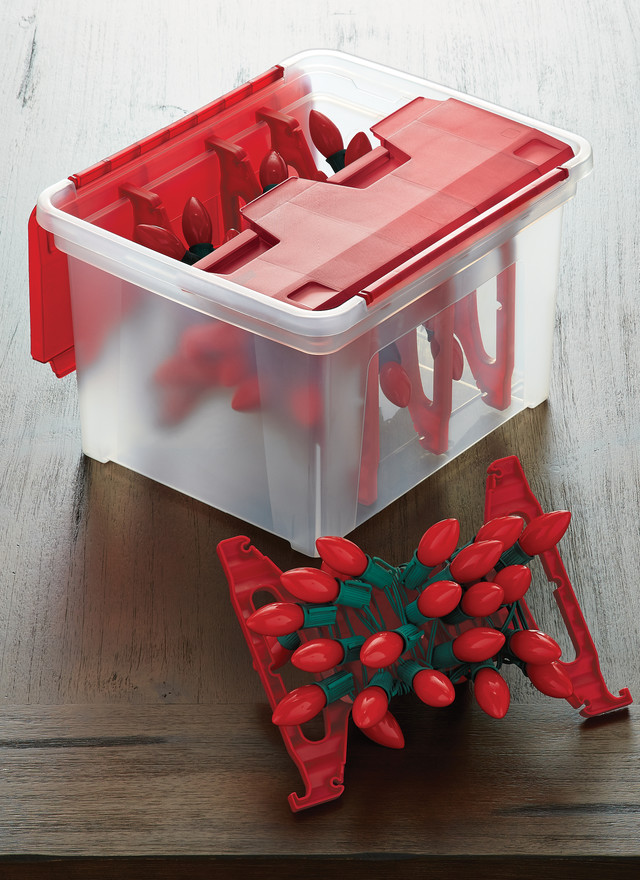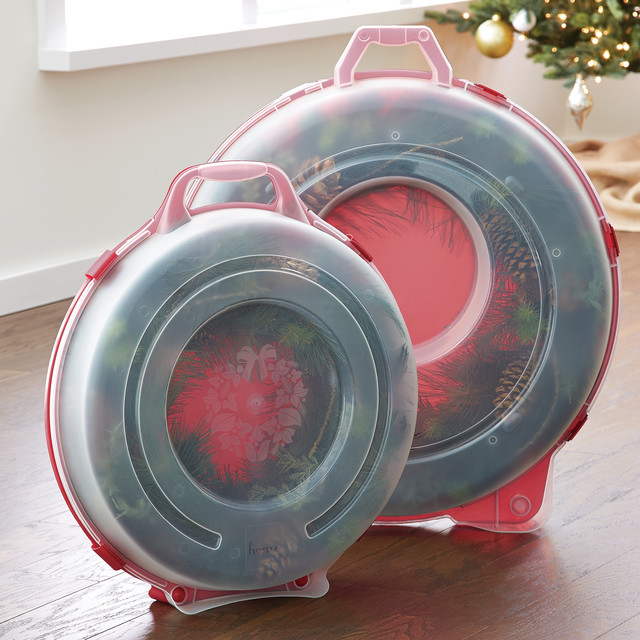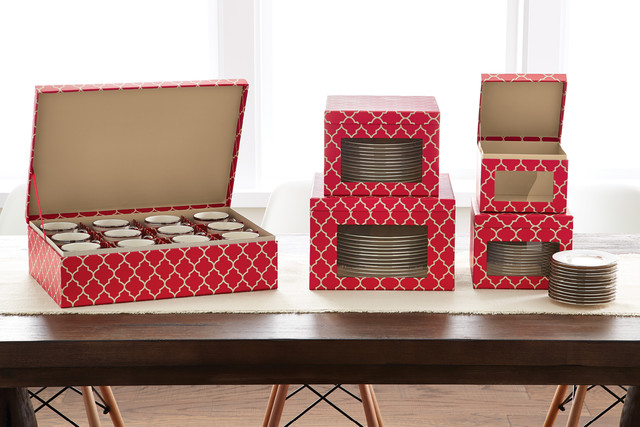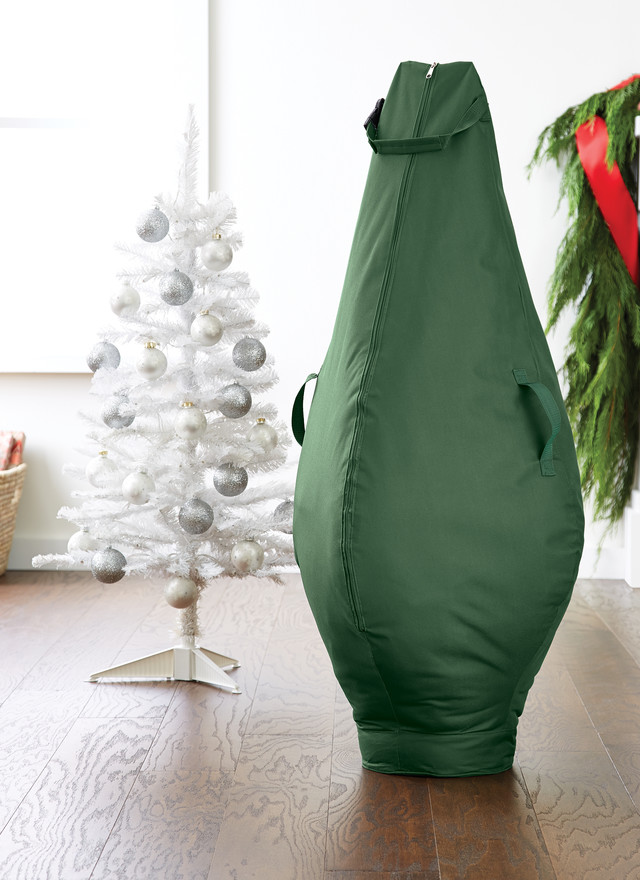 Make your unpacking next year a little more merry with these smart options for every collection and celebration!