When Angela and David set out to transform an upstairs bedroom/playroom space for their two precious boys Max (4) and Daniel (7), they admittedly had a 700 square foot disaster zone on their hands. They enlisted the help of friend and stylist, Gena Sigala, to help give the large area some personality and order, which was lacking prior. The result is a sunny room full of spunk just like the sweet boys.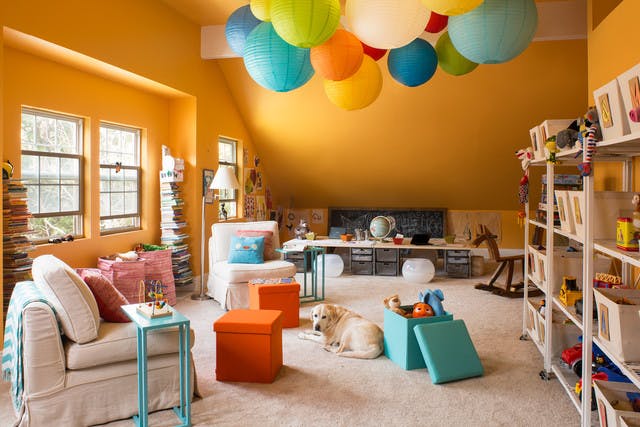 The room was given a vibrant coat of Benjamin Moore Honeybell (#145), which instantly brought a splash of the Malibu sun from outside into the room. Colorful paper lanterns hanging from the ceiling give the room a dreamy, whimsical feel. Gena divided the room into various "fun zones" for the creative boys, which helped define the large space.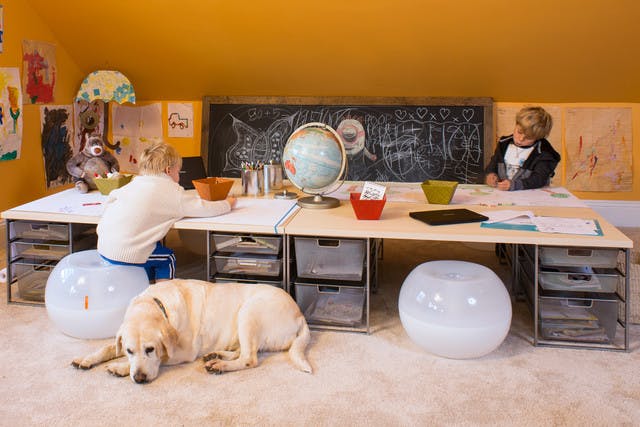 Four elfa coloring desks were put together to make a fabulous area for artwork, homework, games and crafts. There is plenty of room for the boys to spread out when they are working or for when friends come over to play.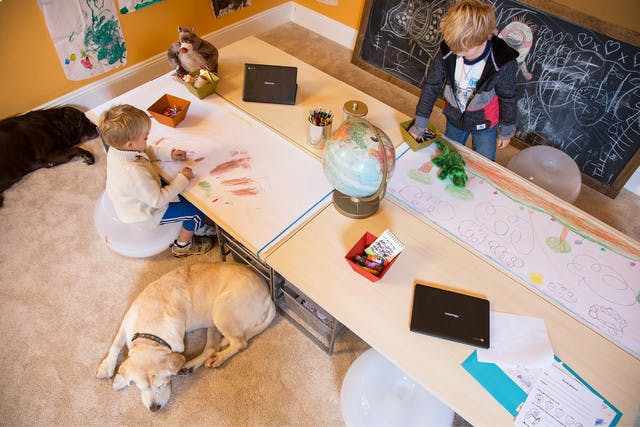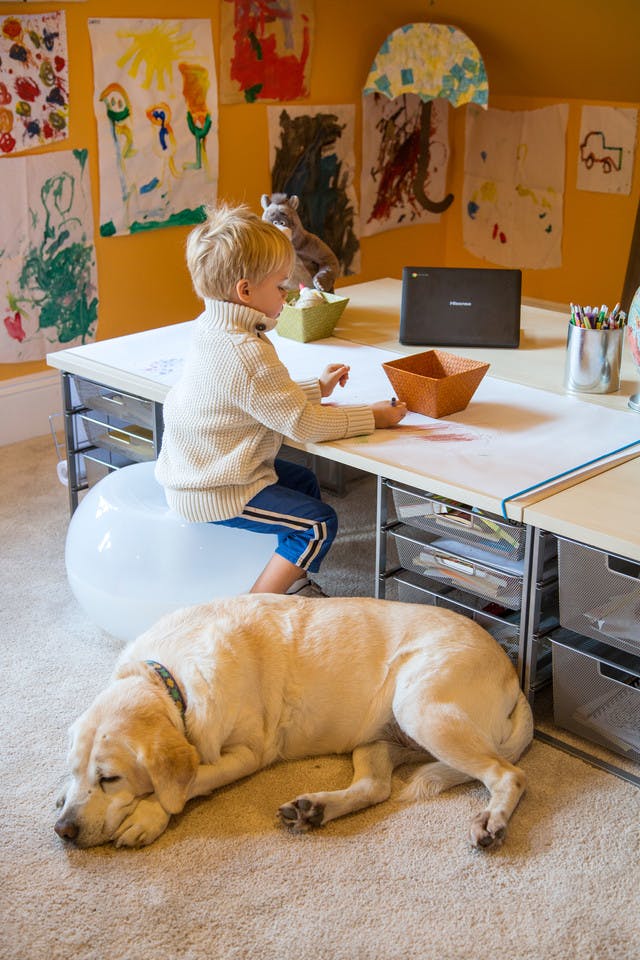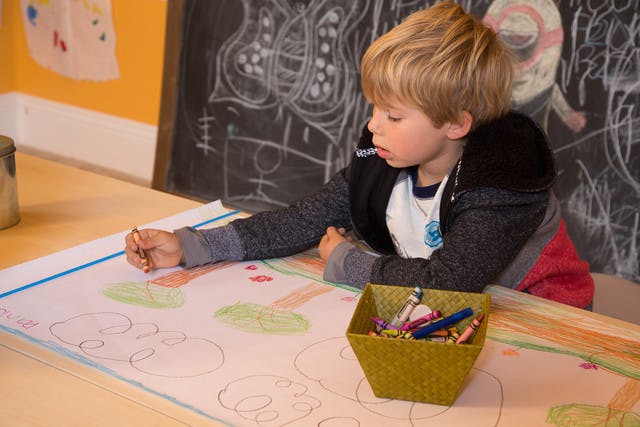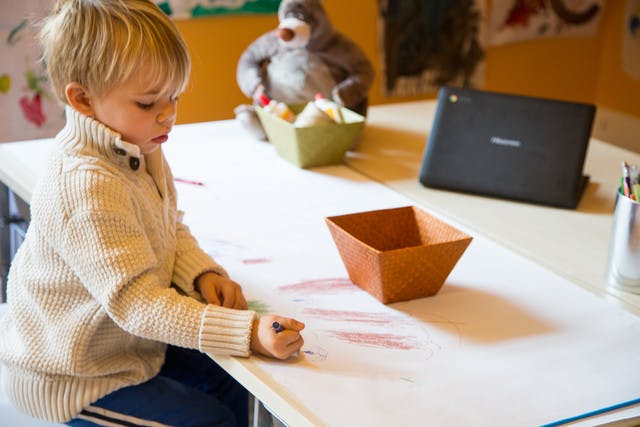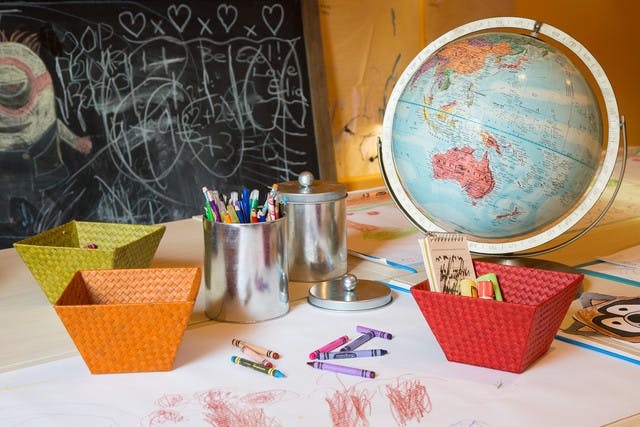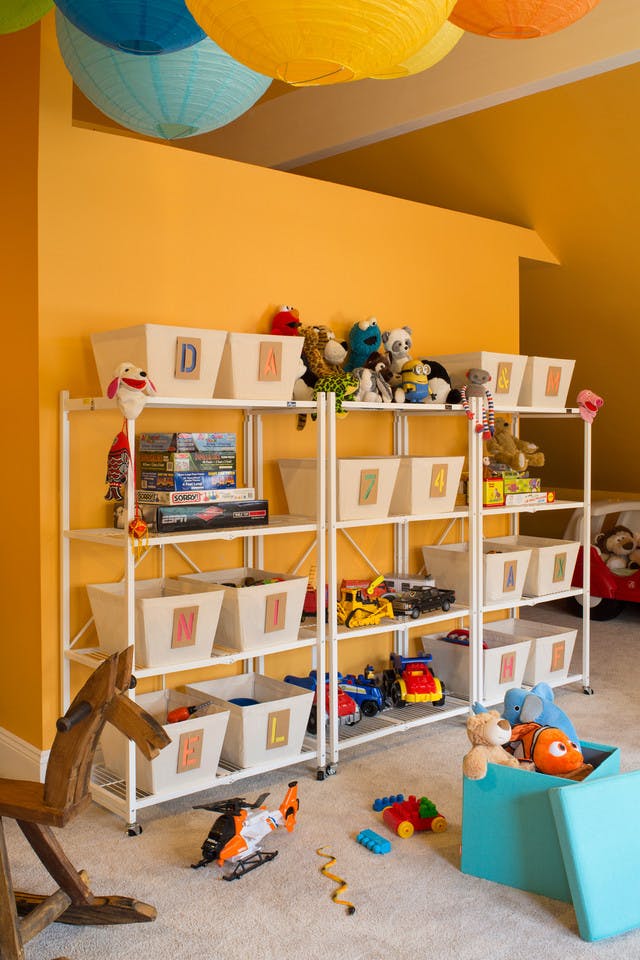 A phenomenal toy storage area on our origami shelves keeps things orderly. We just love how the toy boxes are labeled with letters that spell out the boys' names and their ages. Angela and David get a little nod with initials from each of their last names - H and F.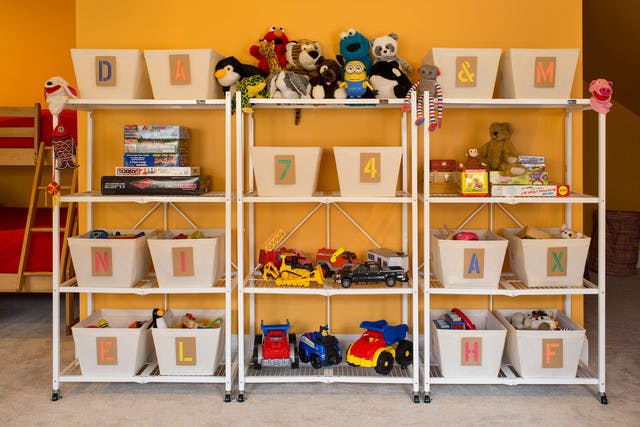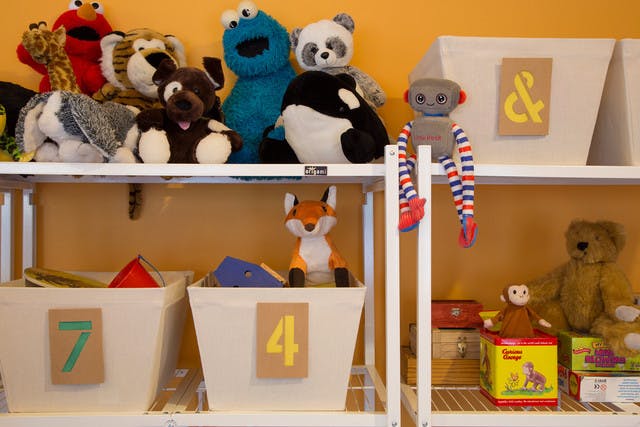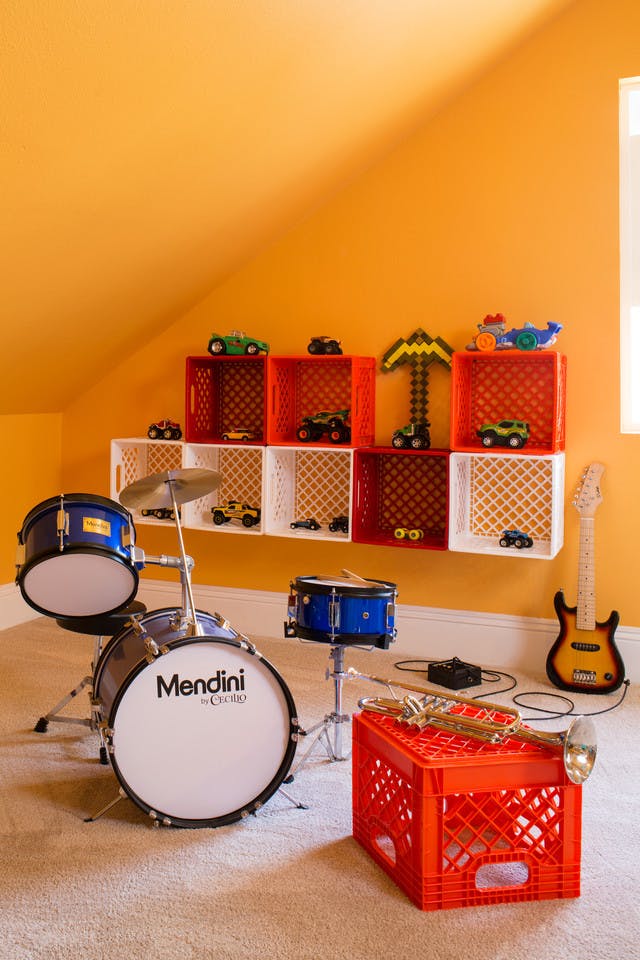 Dubbed the "sound stage" - Max and Daniel get to show off their musical styling's here. Dad says that while they haven't heard a lot of music yet, they have heard a lot of sound. Check out the genius use of milk crates hung on the wall as toy storage - displaying some very cool monster trucks - very rock and roll!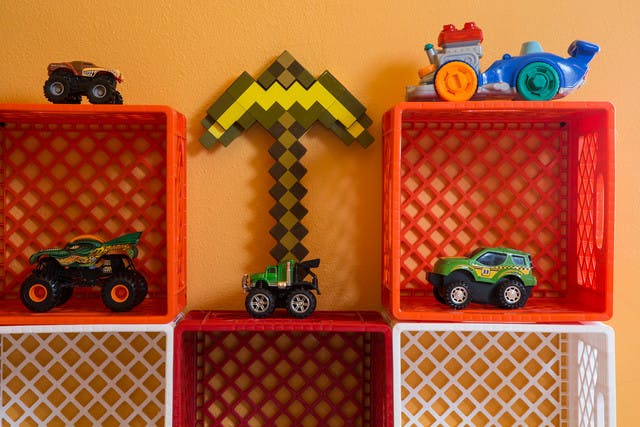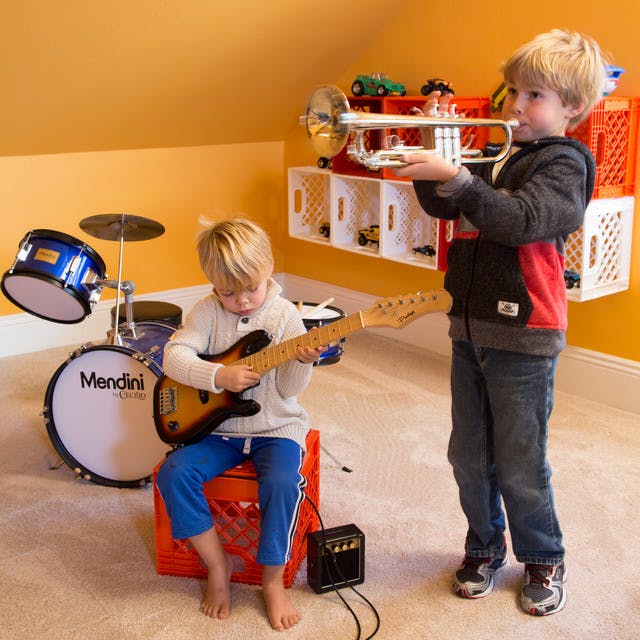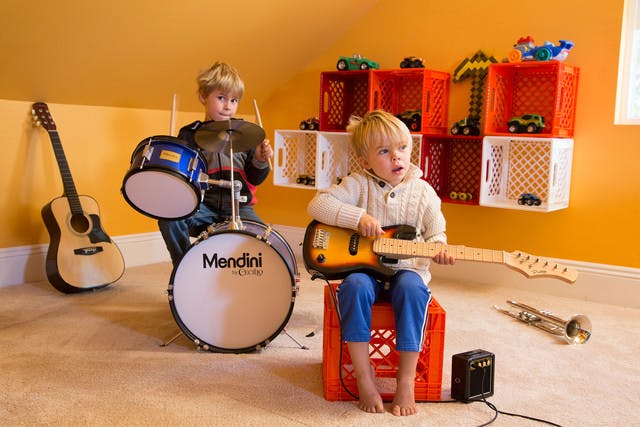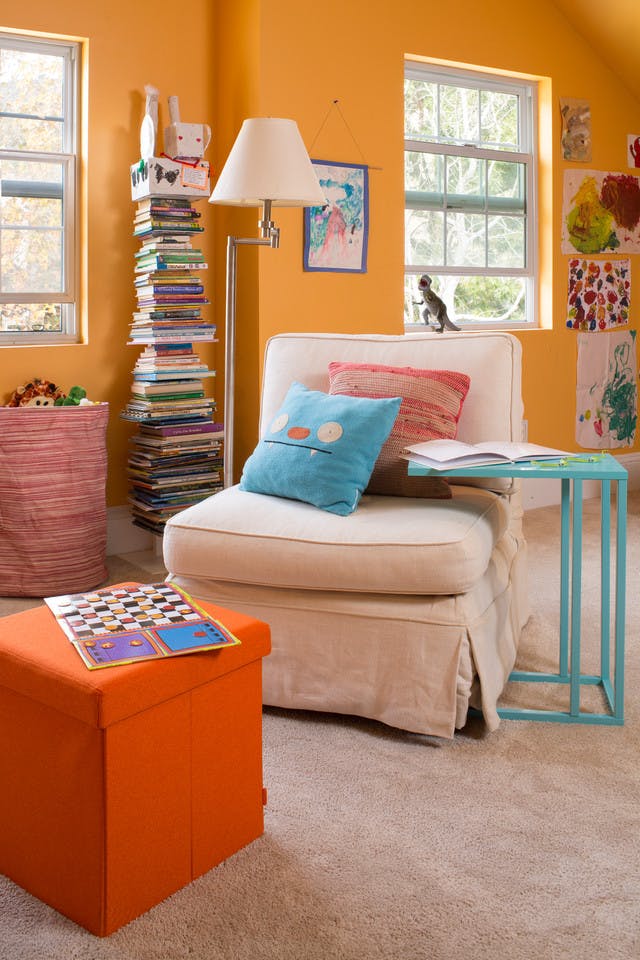 A serene reading nook and library area is for the boys to take a quiet rest with a great story or for mom and dad to hang out as the fun swirls around them in the room. Our Poppin Box Seats double as toy chests and are found all around the room.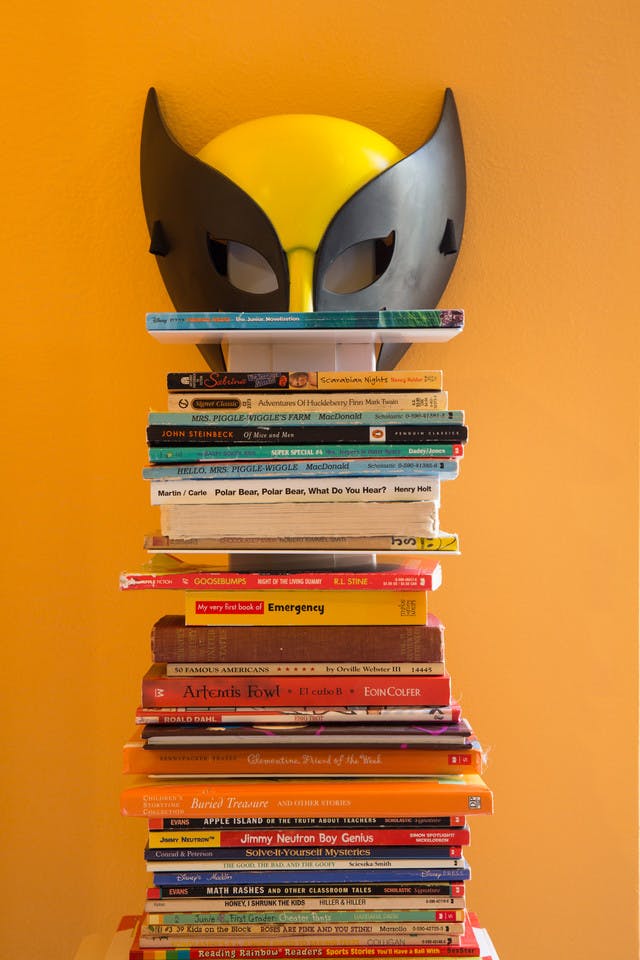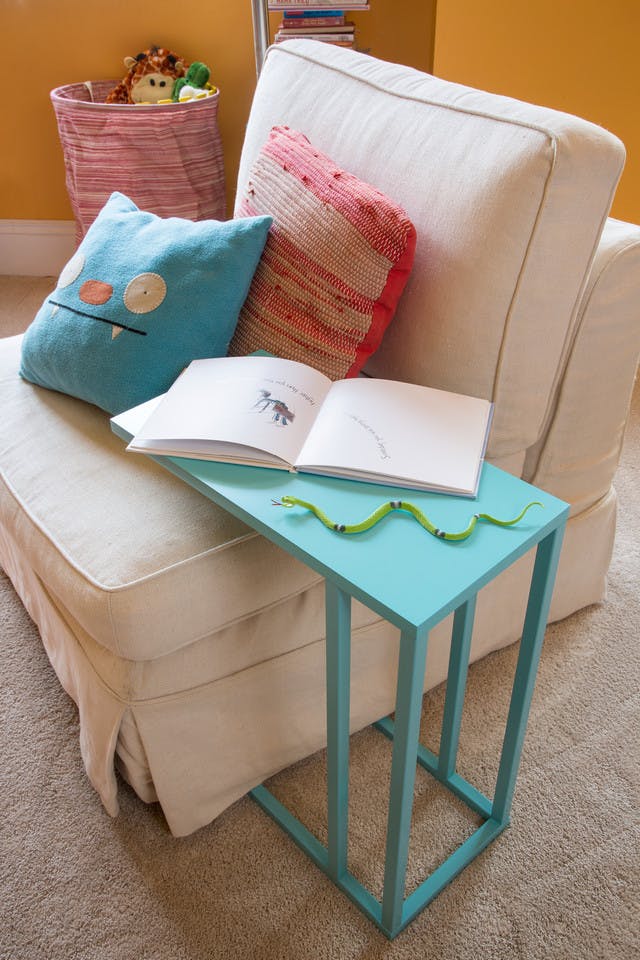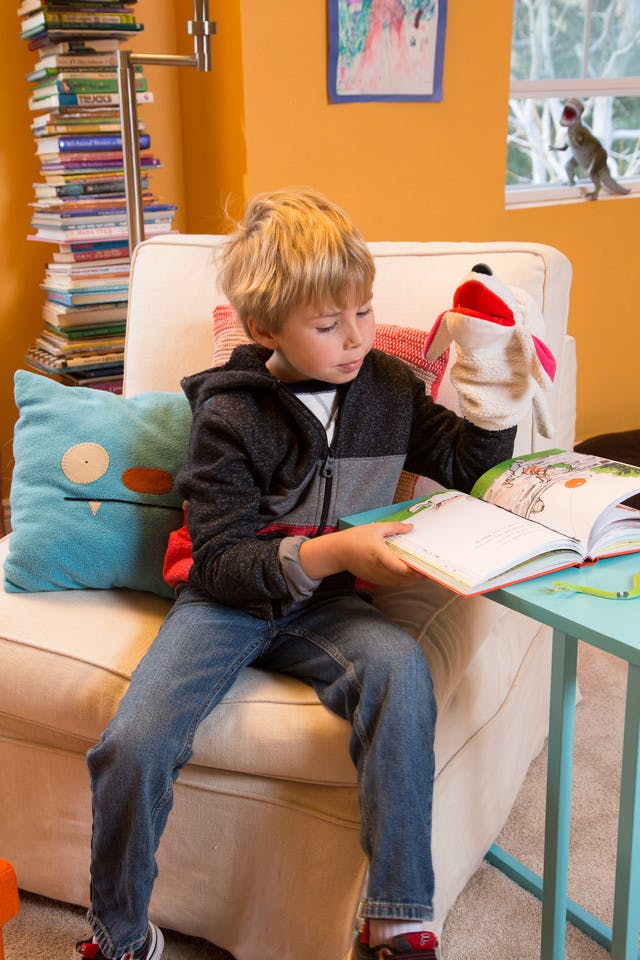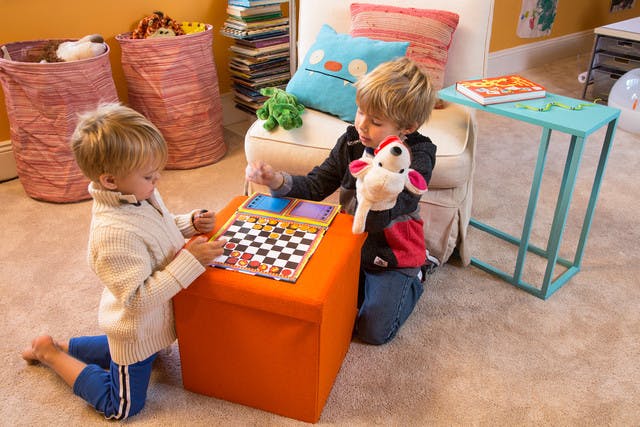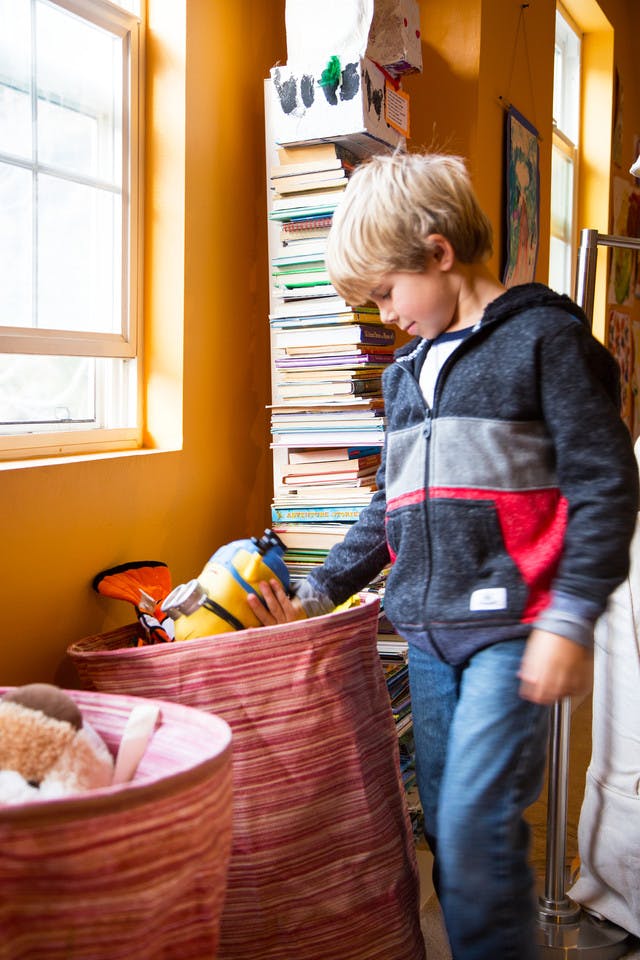 Toy bins are carefully placed throughout the room and Angela says the round crunch cans are a favorite because of their wide storage capacity and because they can be easily moved around the room if necessary.
She says that, overall, all of the toy storage has made a big difference for Daniel and Max as they can more easily access their toys and treasures, and are a lot better about putting their goodies away. She tells a cute story about how their toy storage transformation has truly made them more aware of their organization system. "Recently, the boys had a fever and I couldn't find the thermometer anywhere, as things often go MIA with our large family," she says. "After about half an hour of hunting, I asked Max if he had seen it. His response: 'Yes, it is in the orange room, in the red basket, at the bottom.' Wow. That's a first for us!"
Rock on Max!