A few months back, we featured the fabulous new Laren Closet inside of cute couple, Matt and Piper's new home located about five miles down the road from Charleston, South Carolina. The couple had recently moved into a charming, renovated 1960s ranch house with space to start a family, and a beautiful backyard that backs up to the Kushiwah Creek. Both of these busy attorneys wanted to redo every room in their house, and after their master Laren Closet, we moved on to transforming the other closets within the home. So what better way to make every one of their closet dreams come true than with our ever infinitely customizable Elfa closet systems?! See how our Contained Home Organizer, Claudia Morris-Barclay, and Piper re-did two troublesome guest closets, below!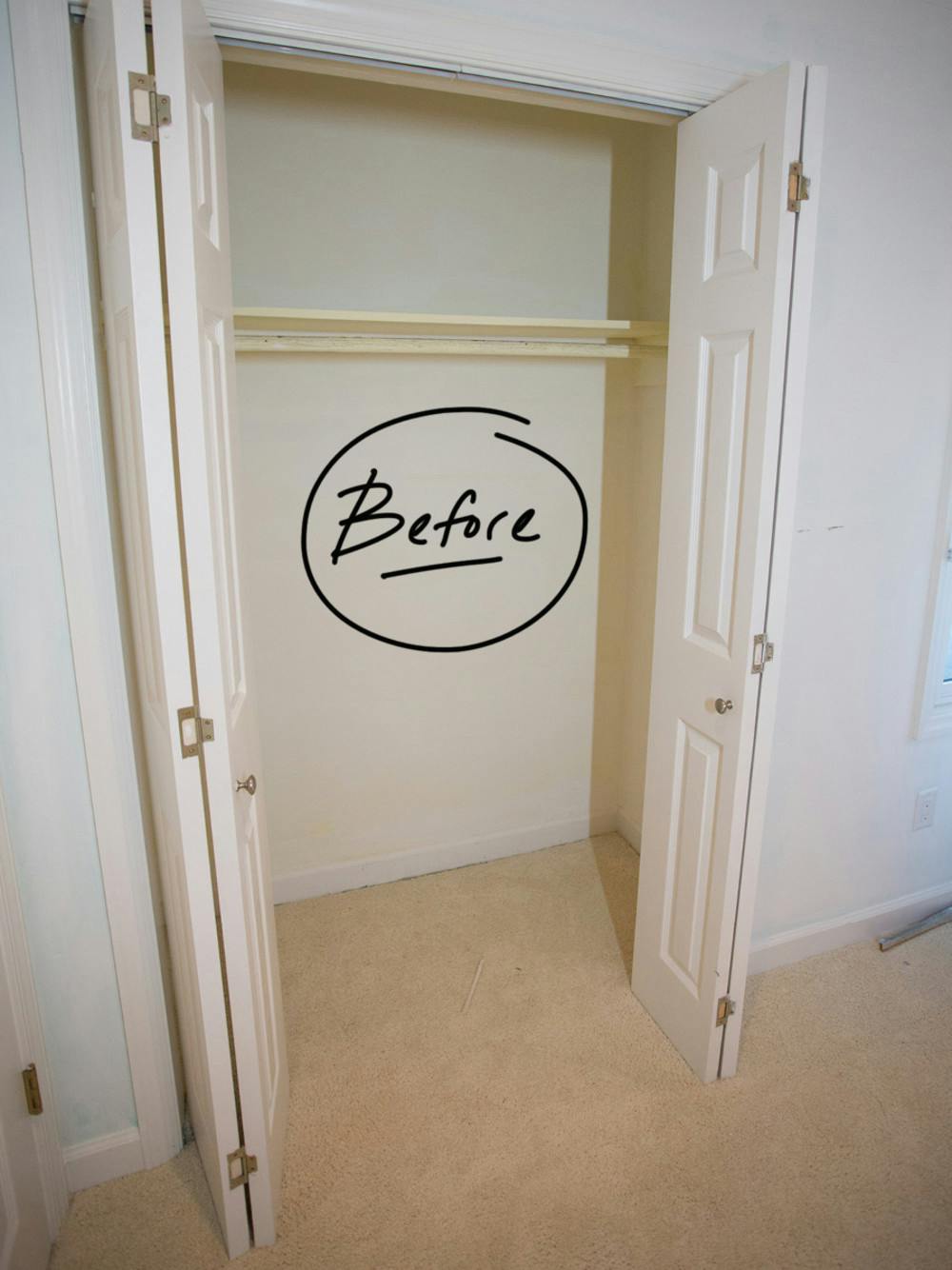 As you can see, the "no frills" setup of the guest closets left a lot to be desired. But a quick conversation with Claudia set the right tone for the organization Piper and Matt were looking for.
"They were dream clients as they had a general idea of what they needed, but the more we spoke during the consultation, I was able to determine what was frustrating them the most about their storage situation and what their long term goals were. Our talks helped uncover their design style and make it easy for me to help," said Claudia.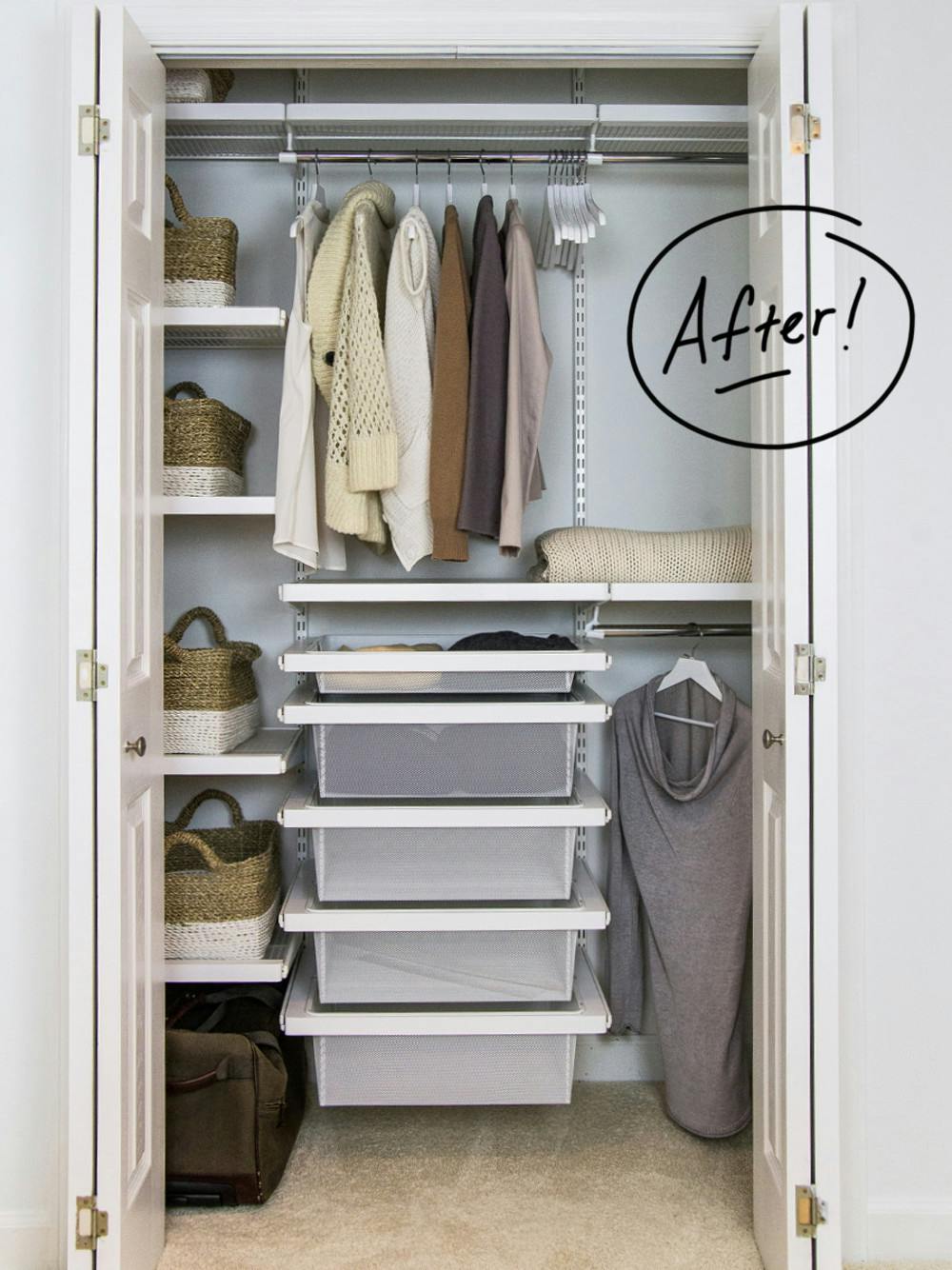 Each of their guest closets in this room served several different purposes within the space. They served as a closet for guests, but were also being used as a space for overflow seasonal items and Halloween costumes as well as storage for weekend bags, games and sentimental items. The disorganization had prevented them from finding anything when they needed, and kept them from using the closets in a way that actually worked within the space.
"We wanted to make sure there was enough flexible space in each closet for guest clothing, their changing storage needs and space to store items if their family expanded," says Claudia.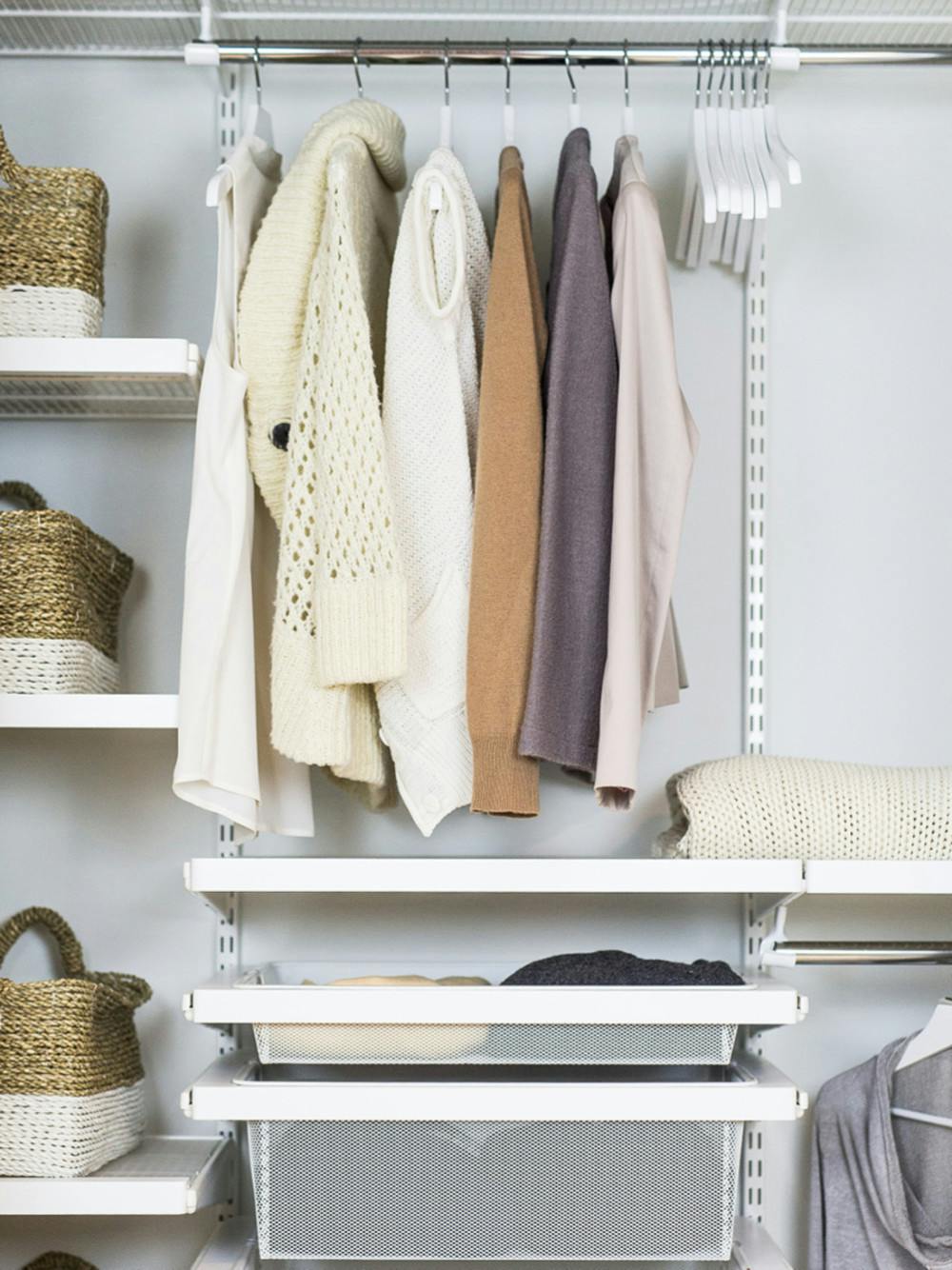 Claudia installed White Elfa Décor within the space to add a bright, airy and minimal style to these closets. The designs also make it easy for guests to store what they need to with ease.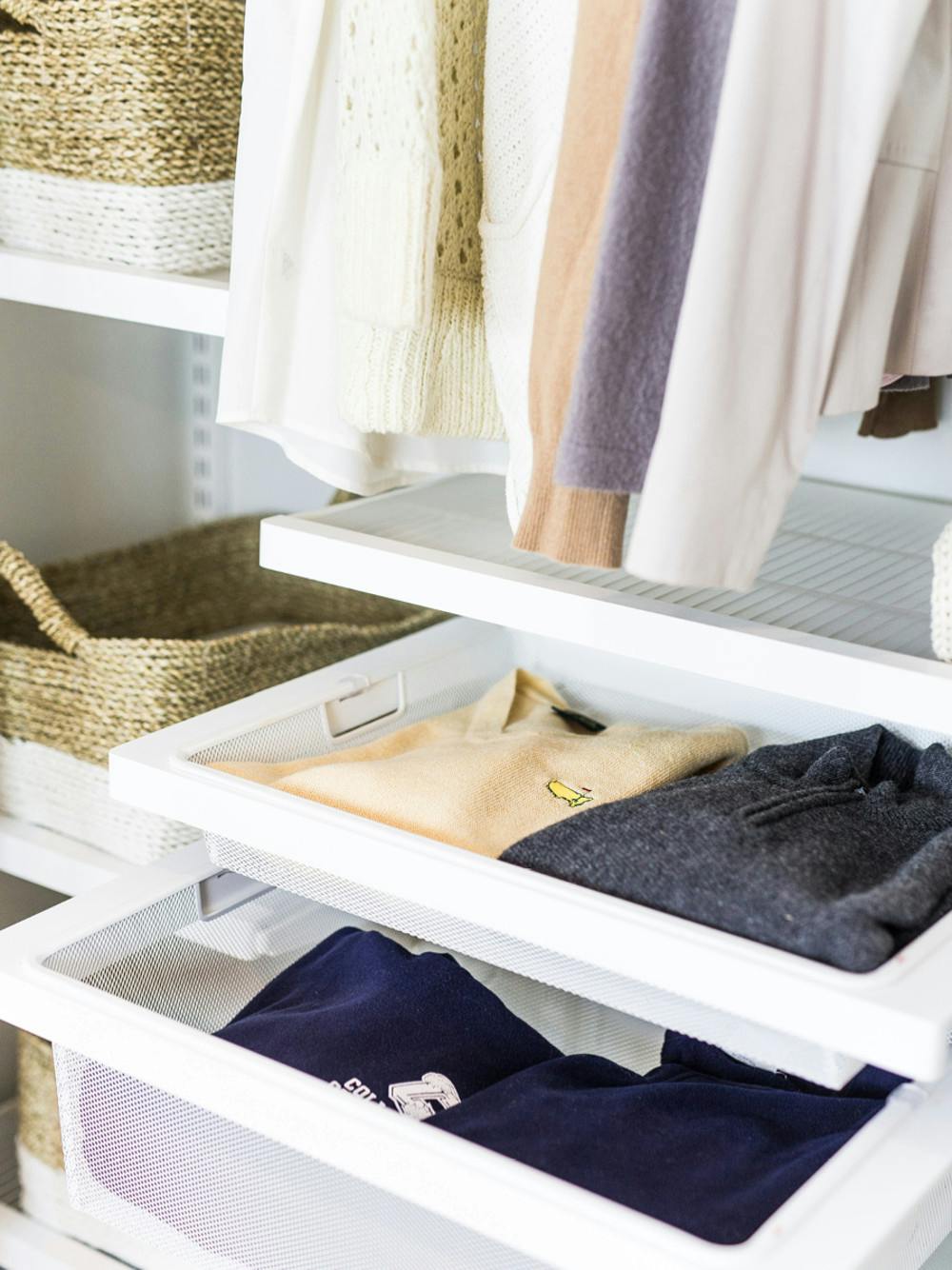 Elfa Mesh Drawers maximize the formerly underutilized space in the closet. They're perfect for guests to store their non-hanging garments in, and their solid design with optional lid is a great option to protect seasonal clothing, costumes or items that aren't used but a few times a year.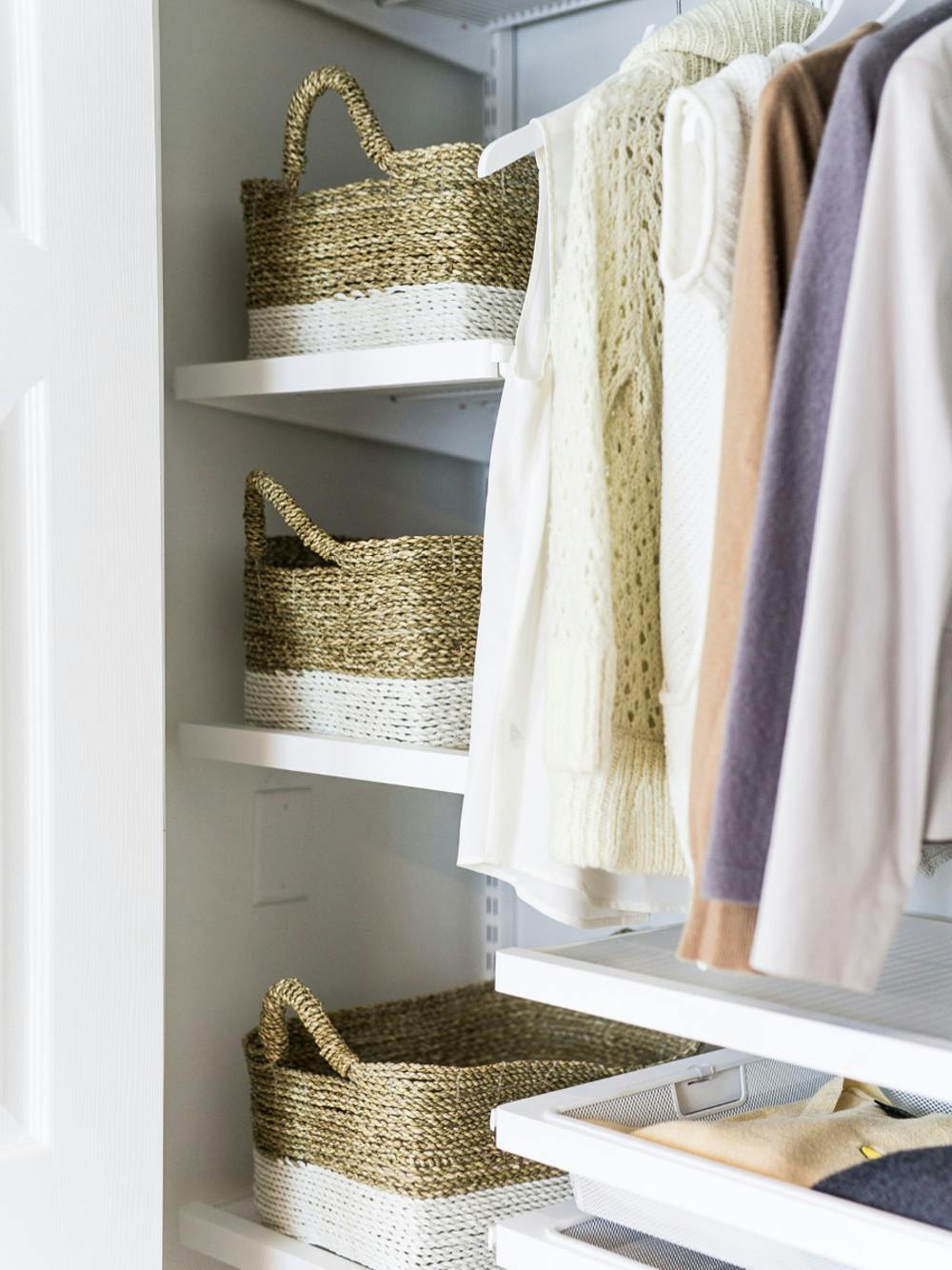 The Beach House Bins were used in both closets and are the perfect size for the smaller clothing items and memorabilia that Piper and Matt had stored away before. The handles on each make it simple to transfer items from one space to another (such as smaller game pieces) but keep the clutter out of sight. And, the colors contribute to the bright and airy feel of the space.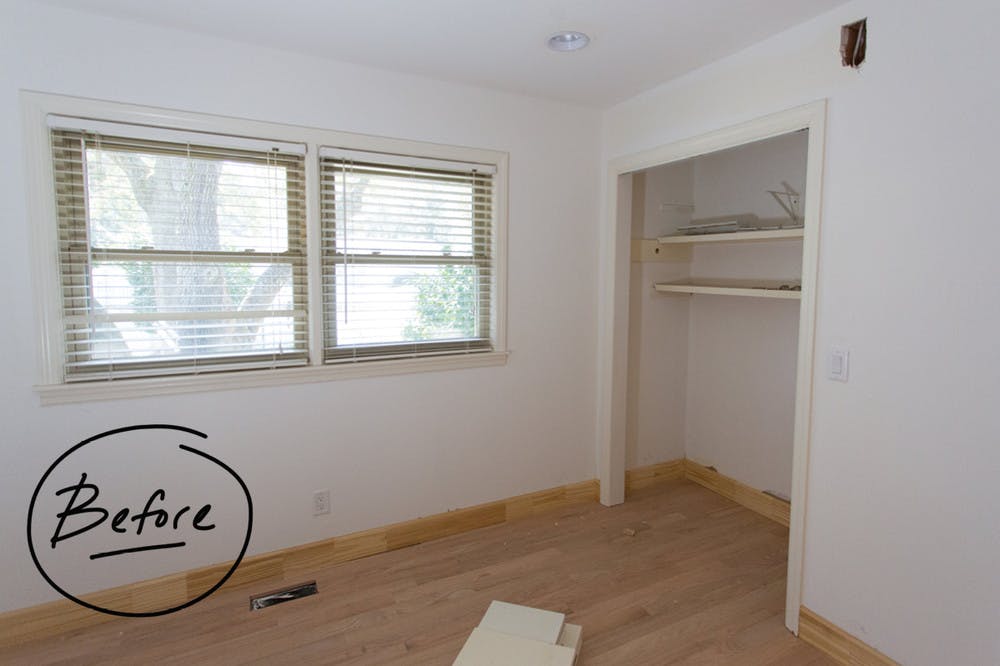 Another closet in the space at the same issues of open and underutilized free space.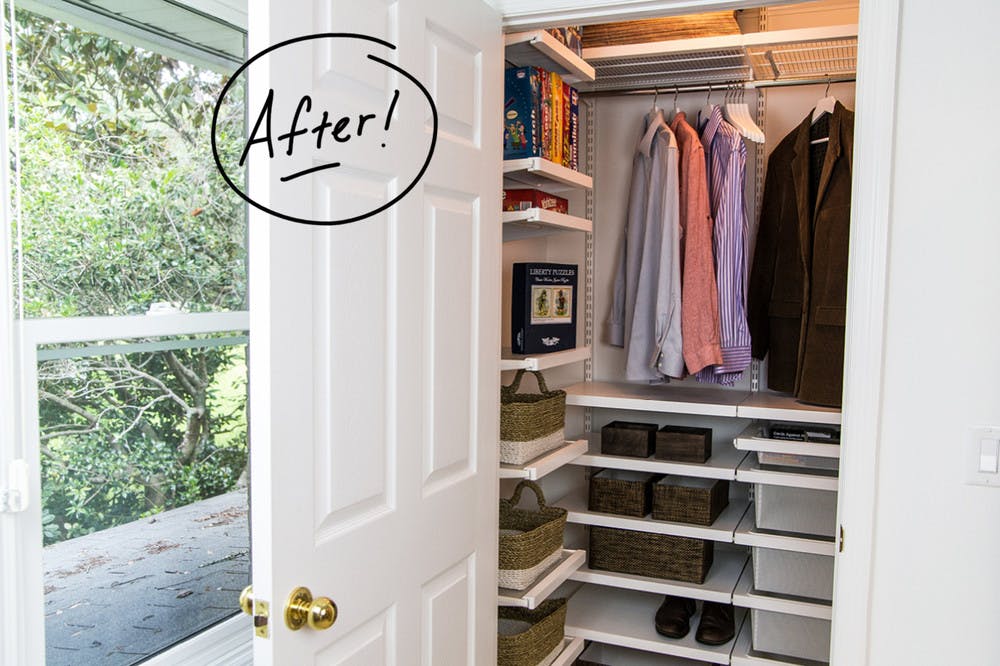 White Elfa Décor adds ample shelf space to the updated closet and works perfectly to store all of their little collections of items. There's still enough room for hanging space and Elfa Mesh Drawers perfect for guests to use.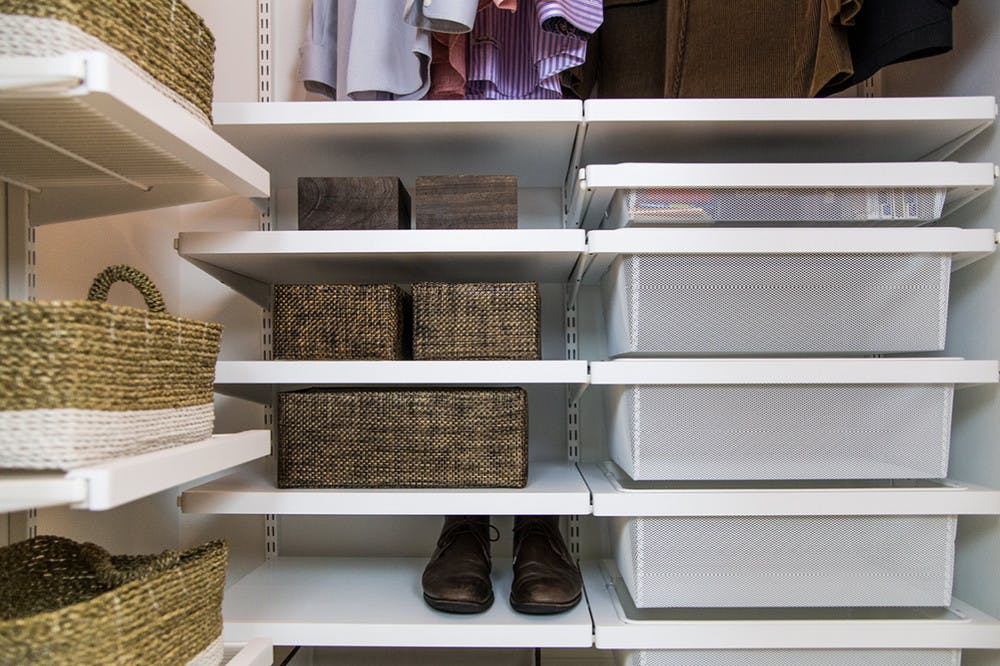 The gold and brown Kiva bins add some depth and color to the neutral space. They also serve to store books, small games and more out of sight. They look perfect on a shelf but can also work on a countertop as a catchall or in a living room to hold remotes or magazines.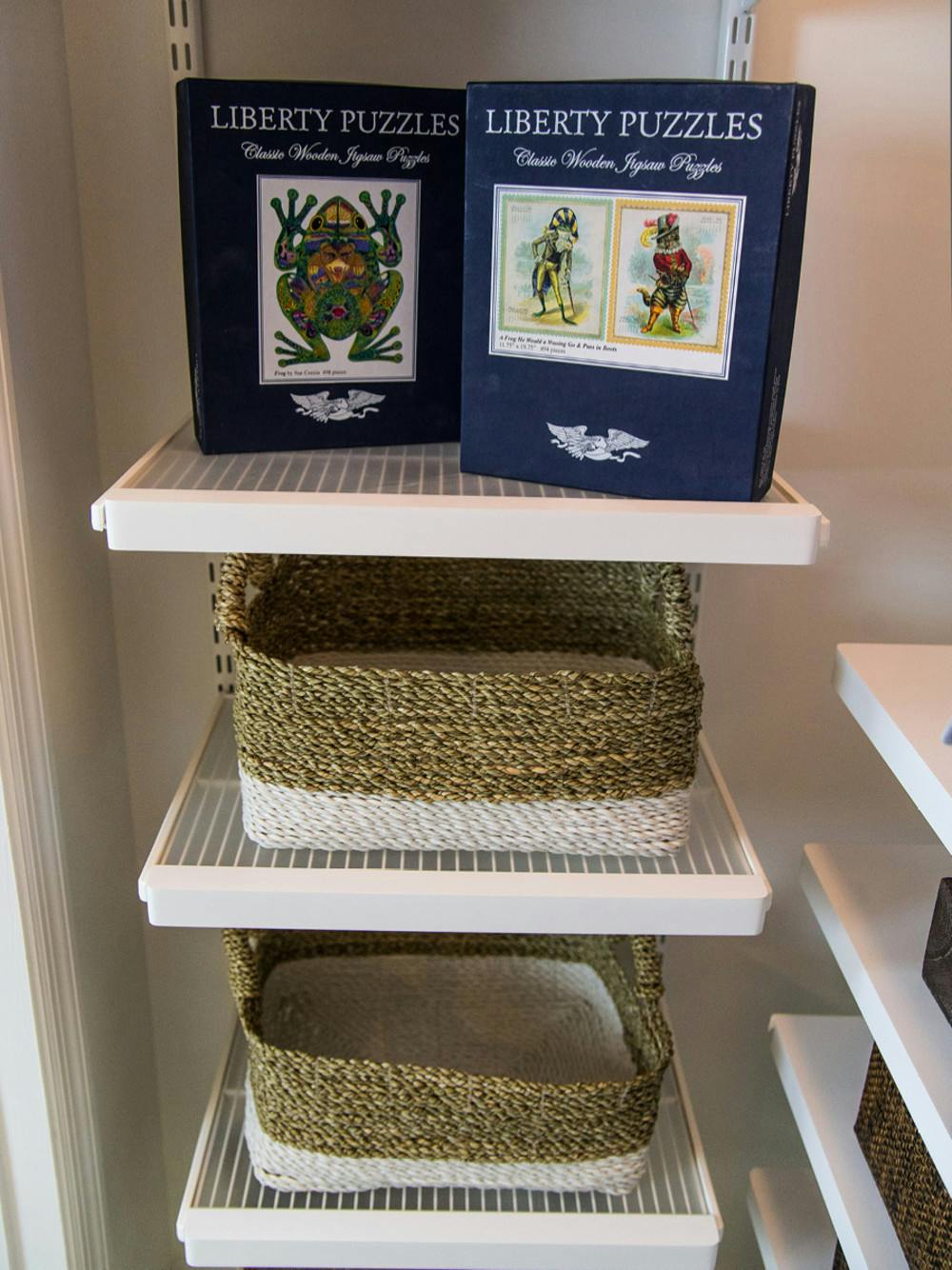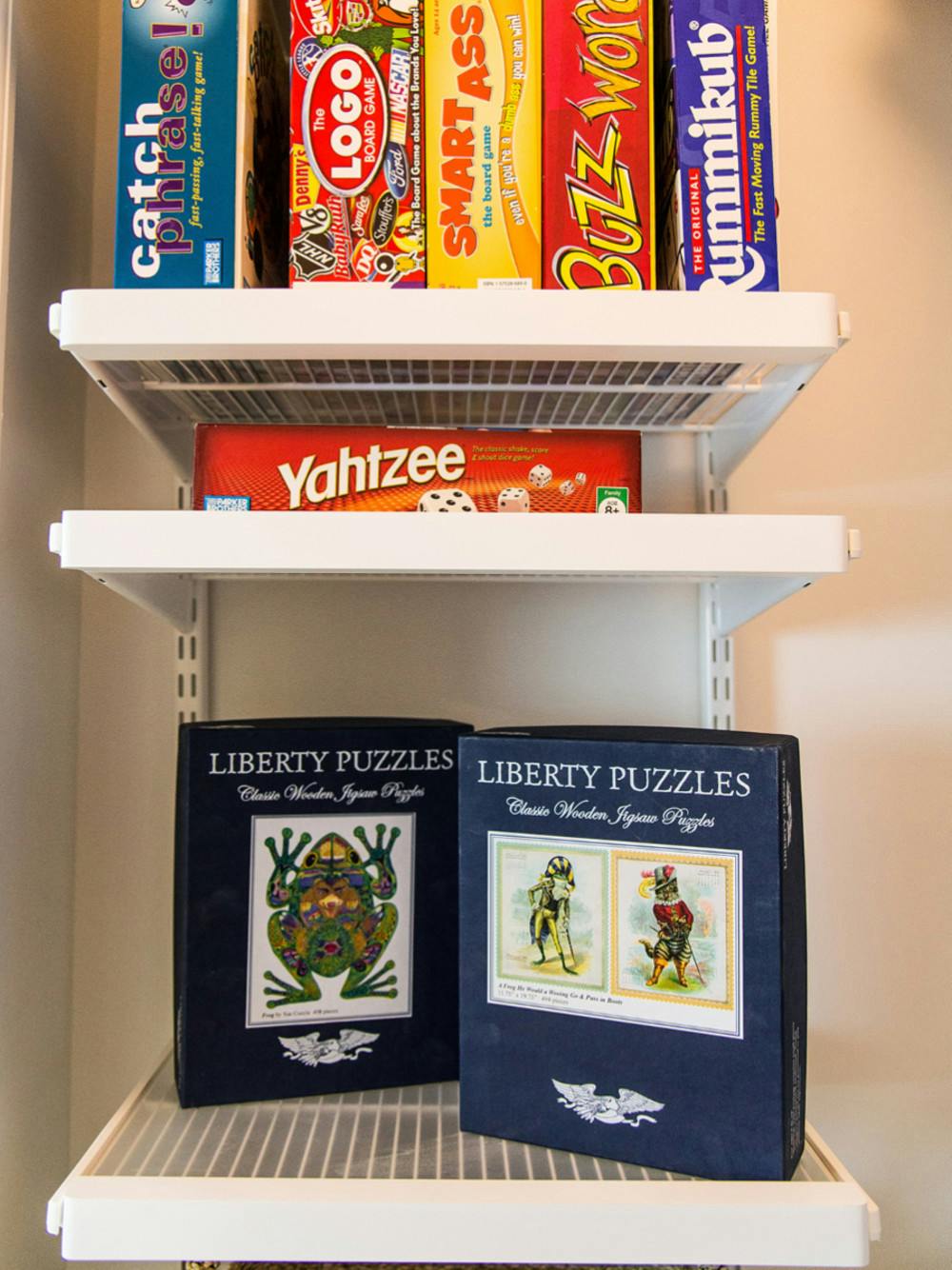 All of their games found a perfectly accessible home within the smaller Elfa shelves. Now they'll never have to search through stacked games on the tops of shelves to find the one they want.
"The goal was to create a space that would work for both their immediate needs and future plans," Claudia said.
You nailed it, Claudia! Now Piper and Matt have closets ready for guests, space for an expanding family and can corral all of their odds and ends (including their obscure costumes) in an organized fashion.