Our 24-Pocket Mesh Overdoor Shoe Bag has been one of our best-selling closet products for about as long as we've carried it. And how could it not be? It's simple, straightforward and maximizes so. much. space behind almost any door. It can solve more storage challenges than it has pockets!
But those pockets don't have to be meant for just shoes and designed to be just behind your closet door - right?
We don't think so either, so here's five other ways you can use this "need-it" product, everywhere in your house! Scroll below for inspiration.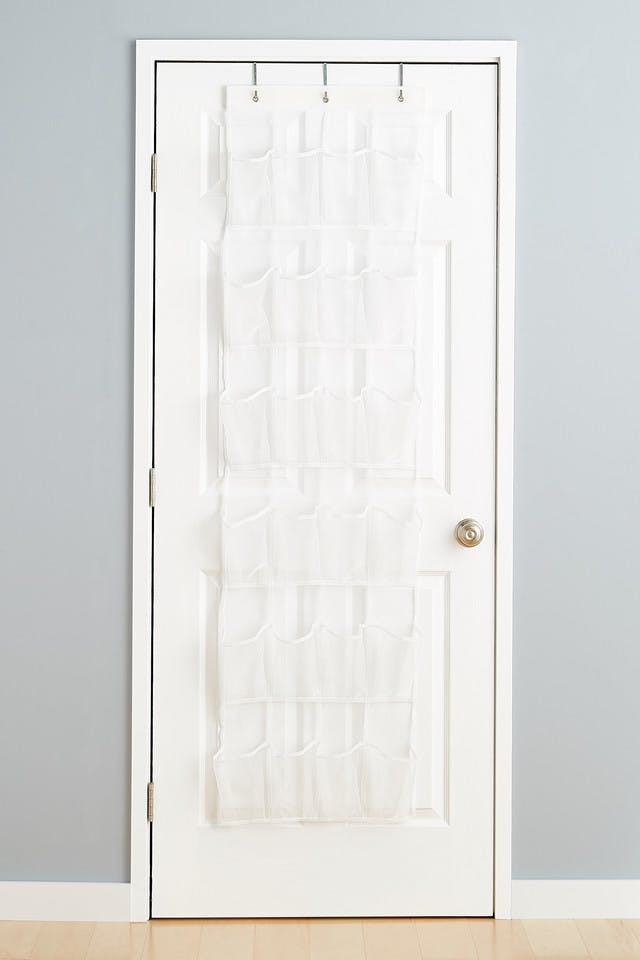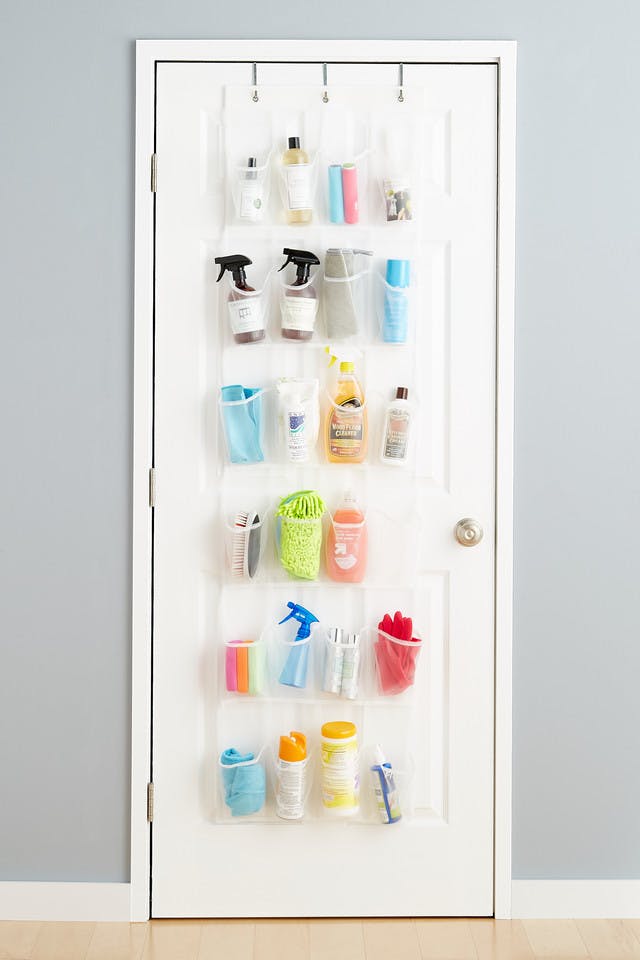 Laundry rooms can get cramped, quickly. And when you're sorting whites from darks and delicates from casuals, while also looking for those scrubber sponges and bleach, the last thing you want to do is hunt some more for the right spray, anti-bacterial wipe or detergent. Think about using our 24-Pocket Mesh Overdoor Shoe Bag to organize it all while taking up zero under-counter or in-cabinet space!
Give your little one room to not only play, but also to display by using our 24-Pocket Mesh Overdoor Shoe Bag. Each pocket can fit favorite dolls, accessories and other playtime essentials.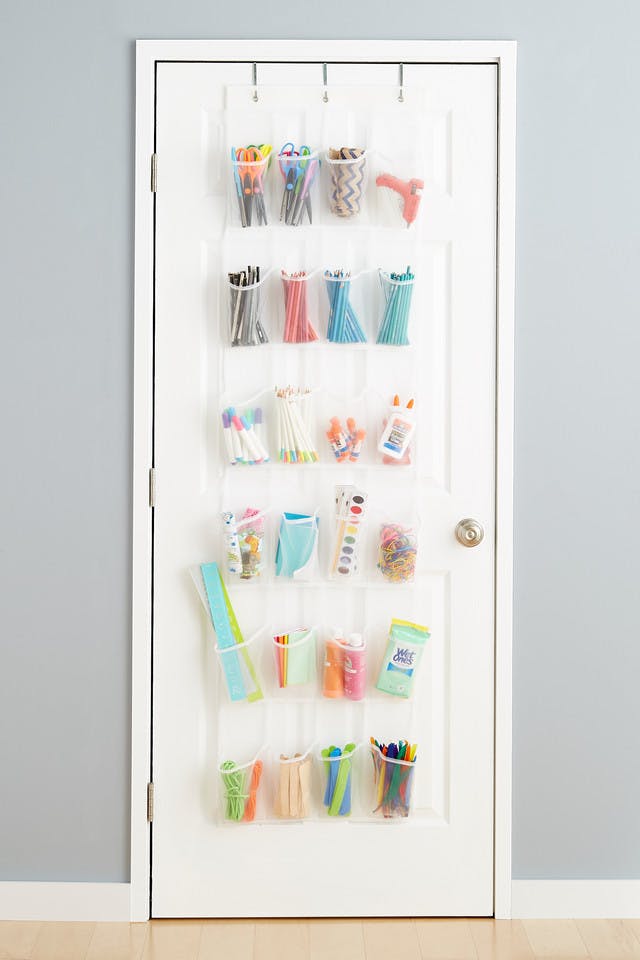 Craft room craziness can be quickly organized with our 24-Pocket Mesh Overdoor Shoe Bag. If you don't have room for an entire craft command center, dream up all you can organize and make easily accessible with these 24 pockets.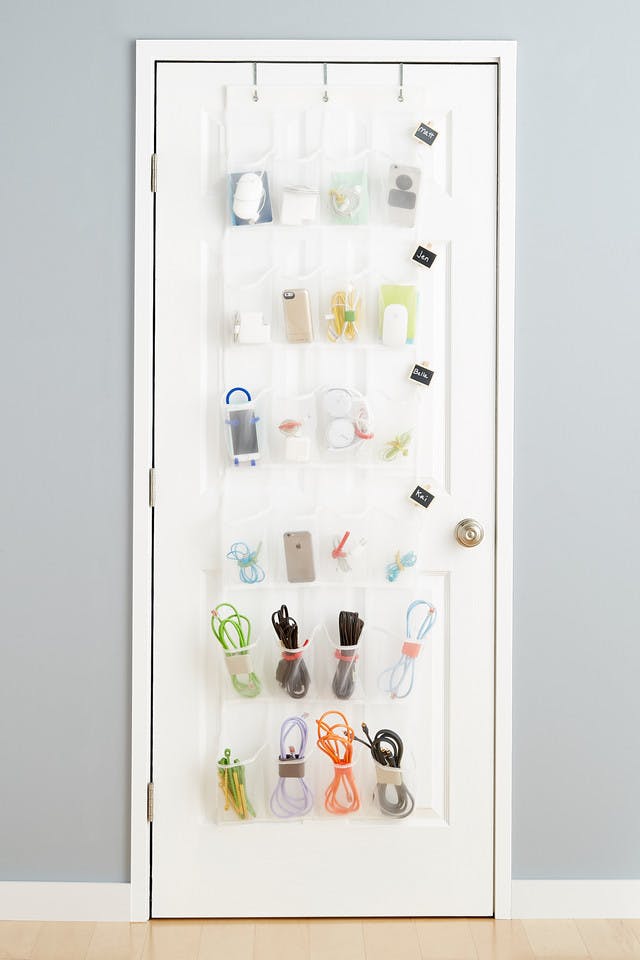 For larger households with many, many electronics - think about using our 24-Pocket Mesh Overdoor Shoe Bag to designate each row to a different member of the family. That way they know, before they leave in the morning, they know where to find their earphones, connecting cables, trackpads and more.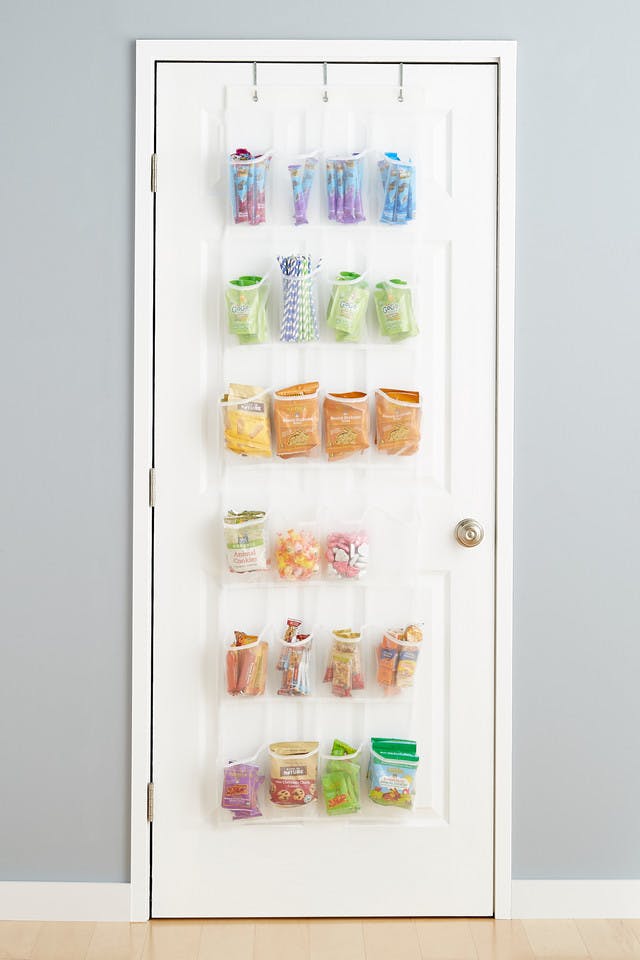 What's more of a pantry staple than snacks on-the-go? Use our 24-Pocket Mesh Overdoor Shoe Bag to make them easily accessible to everyone in the family before they go to practice or leave for work or school in the morning.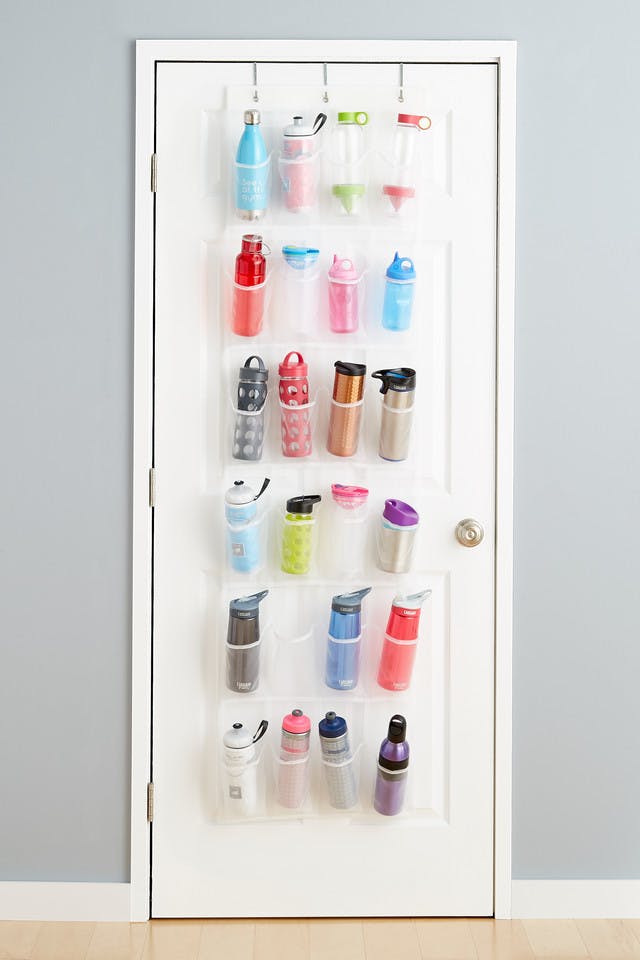 Have several cabinets that are full of water bottles, but you're never sure where they are when you need one? Free up that valuable kitchen space by using the back of a pantry or mud room door or in the garage to make a water bottle station. You'll be able to easily see what you have - no buying another water bottle when you don't need to - and when you're ready for that hike, run or family outing, your bottles will be right there ready to go!
Dreaming up even more ideas for this product? Let us know in the comments!