If you're pressed for closet space, then you're probably always on the lookout for ways to maximize the existing space you do have. So quick fixes and ingenious products that make the most of your space are key. Our Chrome 4-Tier Swing-Arm Pant Hanger may look unassuming, but wait until you see how this one product can work mighty wonders! This smart hanger holds up to four pairs of pants in the space normally occupied by one, and each one of its swiveling arms allows for easy access to any and all garments. Truly brilliant.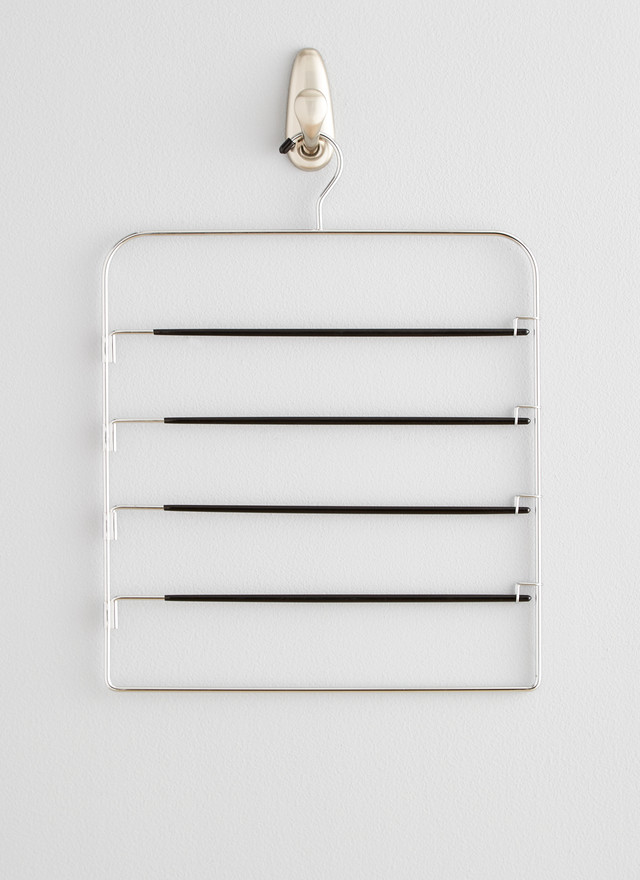 So, we were thinking. If we can immediately see the results of how our Chrome 4-Tier Swing-Arm Pant Hanger can maximize space in our closet, there's no reason to think this theory couldn't work for quite a few other areas of house and home as well!
See below for five more ideas on how to utilize our swing arm pant hanger to your advantage.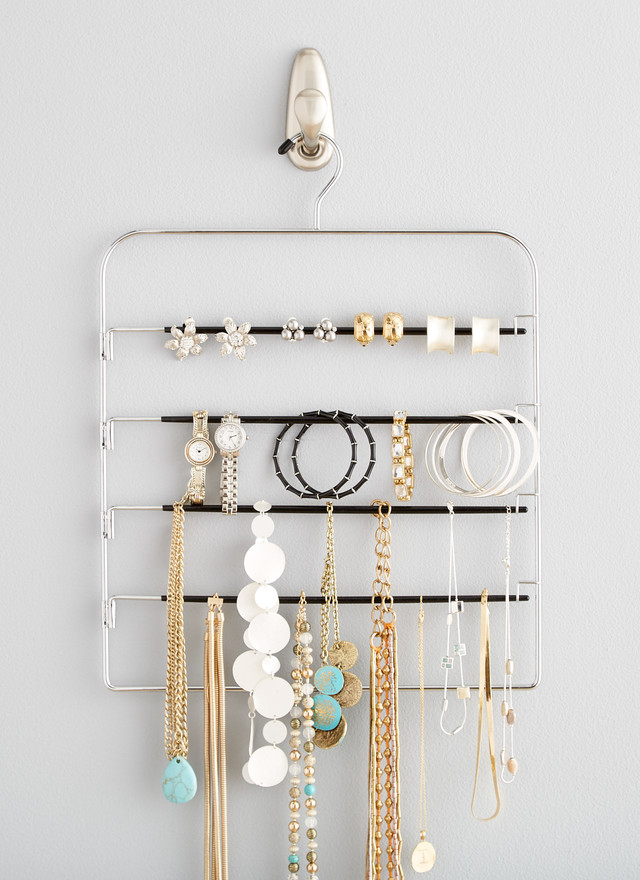 Space to display your jewelry collection lacking? Think about using this piece to show off and make your collection a breeze to access. Longer jewelry can be displayed on the bottom tier while more compact pieces can be stored on the higher ones!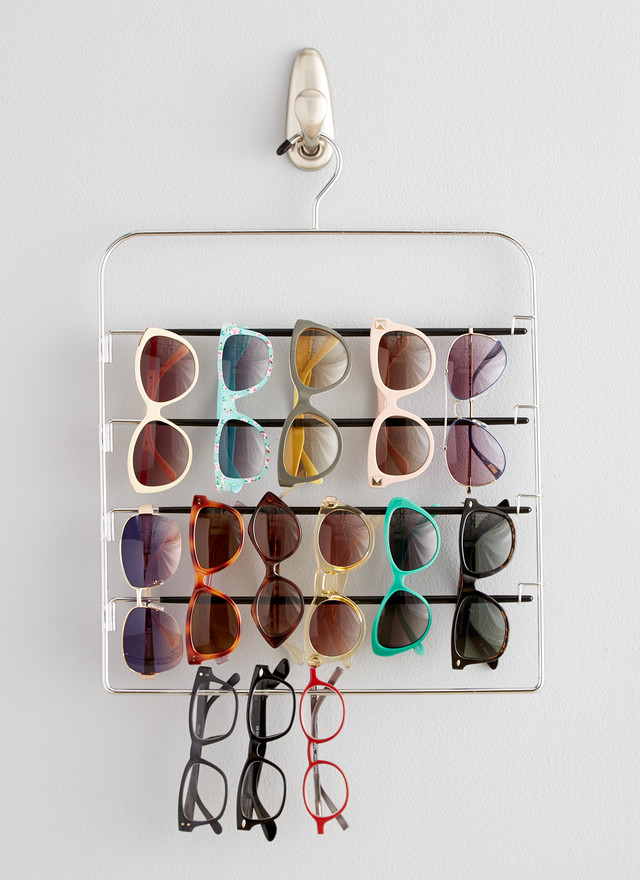 Take pride in your glasses game? Organize both types of opticals by style, prescription and color. No more stacking and shuffling to find the right pair.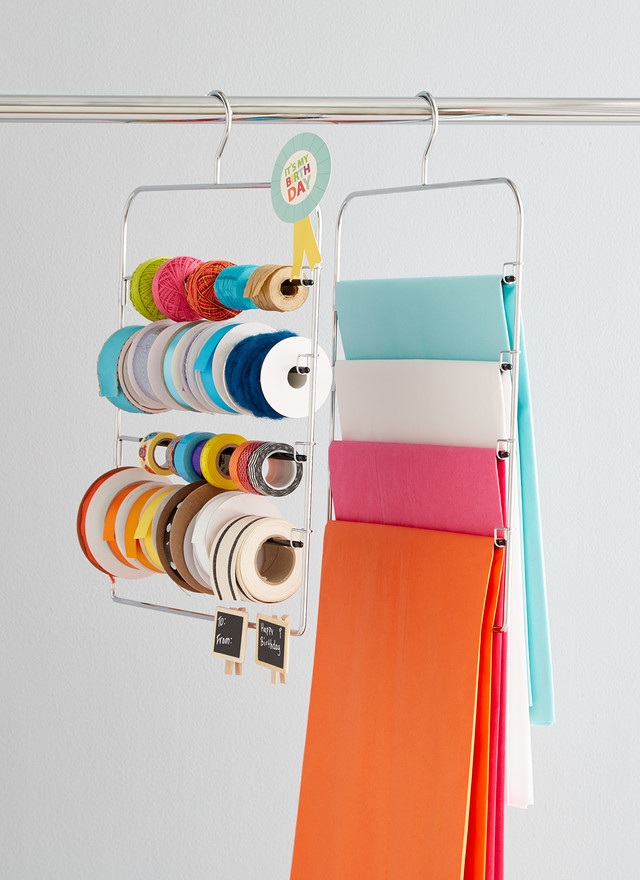 Crafty creations are made easy when you use a few of our Chrome 4-Tier Swing-Arm Pant Hangers to neatly store tissue paper, ribbons, tags and more. Everything is not only neatly displayed but easily accessible to use without even taking off of the swivel necks! And they save SO. MUCH. SPACE. that you can now use to create.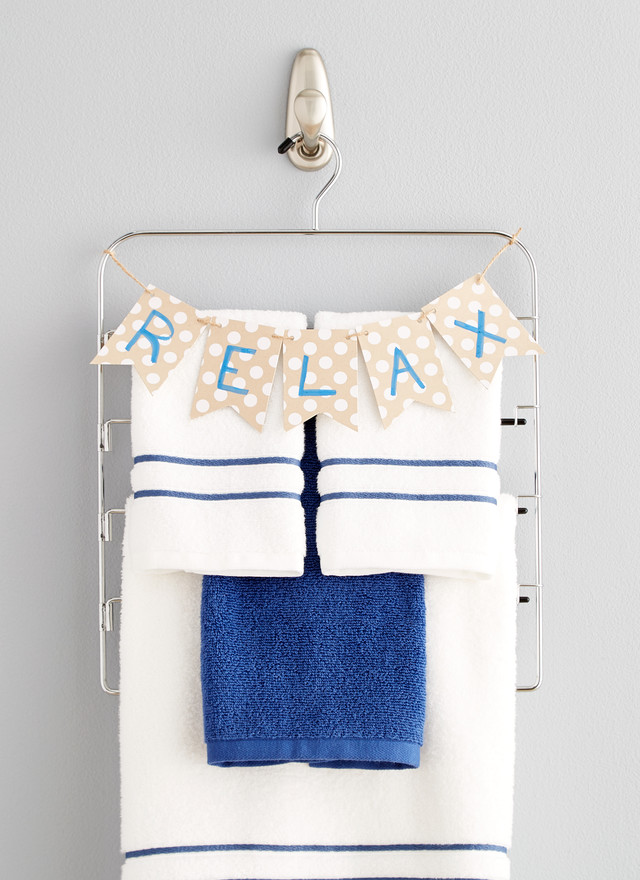 House guests will feel right at home with their own little place designated to use and store their towels. It's also a great idea to create some decor for a beach house or summer home.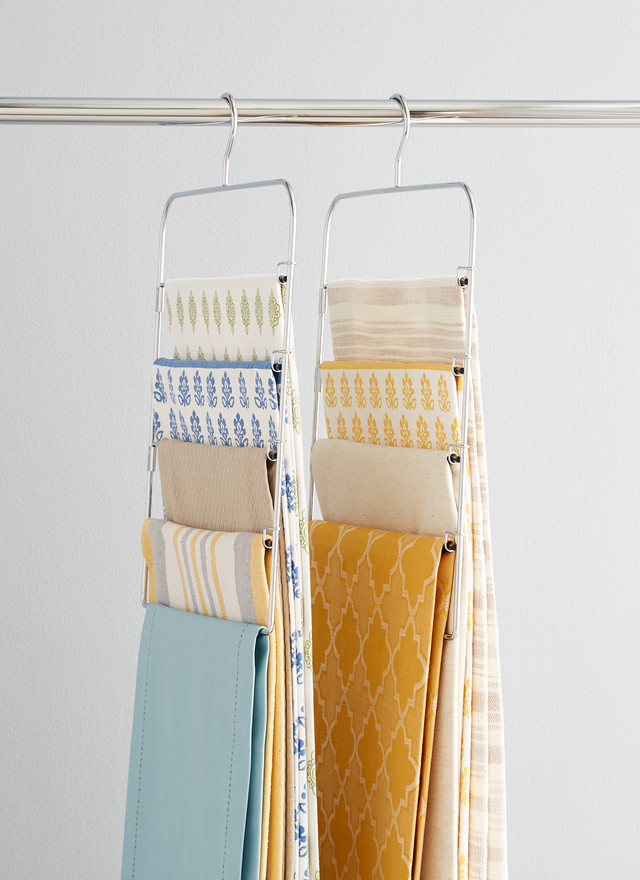 No space to put away seasonal table runners or table cloths? Store them together and make them easy to take back out when the seasons call by organizing them on each swivel. Quickly slide off and start decorating!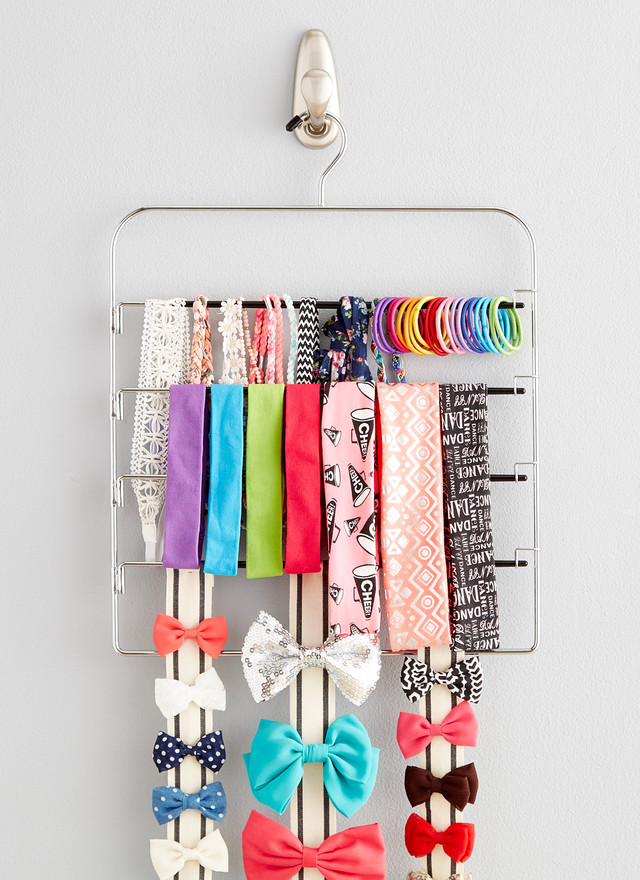 Even the little ones want to pick and choose in the morning. Make it easy for them to find the right headband, bow, hair-tie and more without having to dig through boxes and boxes. Plus it's a fun way for them to add some creativity to their room or bathroom!
Have even more ideas for how to use our Chrome 4-Tier Swing-Arm Pant Hanger? Let us know in the comments!