Our glorious Gift Wrap Wonderland - have you seen it yet? Insert swoon here. Once again this year, it's truly scrumptious. Our buyers hand select each wrap, ribbon, tote, tin, tie-on, box, bin - you get the idea - to create and curate this one-of-a-kind holiday experience.
But months and months and months before the Wonderland arrives, you'll find us busy developing a collection of gift wraps that are exclusively ours. We call it our Signature Gift Wrap Collection.
For our gift wrap Buyer, Emily, the inspiration was Christmas Memories. Whether it was road trips to Grandma's house, poinsettias, loading the Christmas tree on top of the car or cooking up sweet treats with loved ones, it would be a collection that sparked that sweet nostalgia of Christmases past. It meant developing artwork that wasn't too vintage looking nor too modern - finding a merry medium.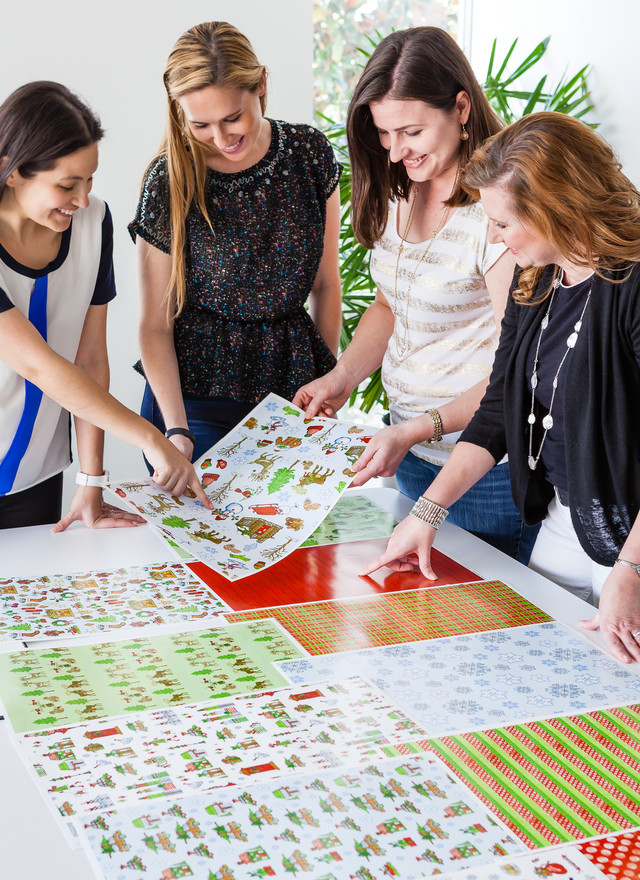 "Our goal was to design a collection that if it was the only one available in the store, you would be able to find a gift wrap for everyone on your list," Emily said.
Working from that vision, Emily and our team of talented in-house graphic designers set out to find the perfect illustrator who could translate this Christmas Memories concept. Each illustrator was given the test of drawing a Santa, tree, snowflake, deer and a winter wonderland.
Little Rock-based illustrator James Nelson won the job, as the team loved his style that was sophisticated, realistic and fun.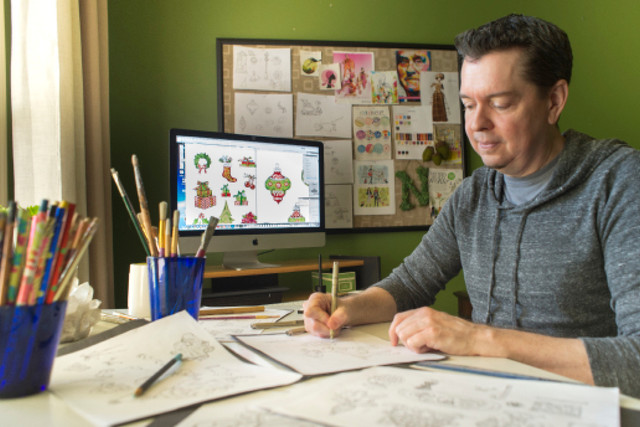 "I was thrilled to be asked by The Container Store to create the illustrations used on their signature gift wrap designs for this year's Gift Wrap Wonderland! I've been fortunate enough to have worked with The Container Store in the past, creating several national ad campaigns for both their Holiday catalogs and their annual Travel Sale luggage campaigns. It's always such a pleasure working with such a creative team that enjoys featuring illustrators as big part of their advertising vision," said James.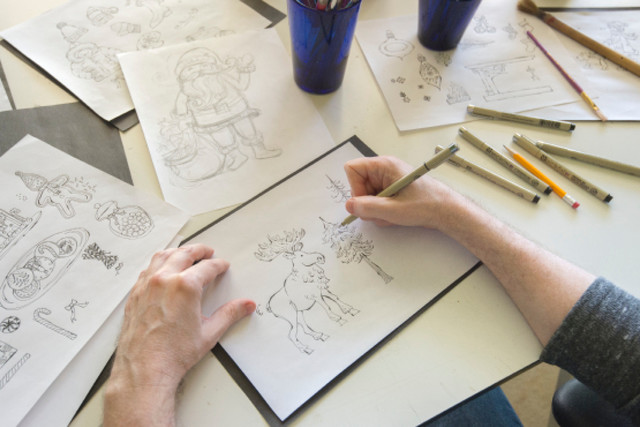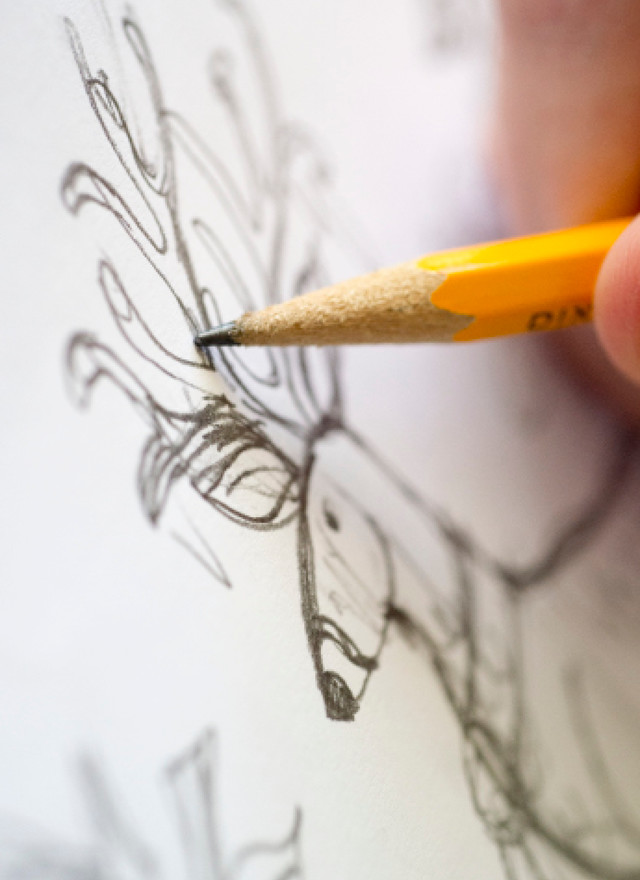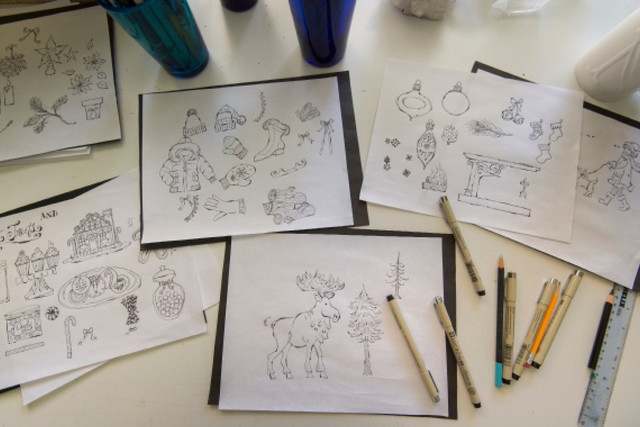 "I have always wanted to design wrapping paper, so I was very excited to be asked to develop dozens of fun colorful illustrations to be used on gift wrap themed products. After getting a list of several holiday themes, I began sketching rough pencil concepts of all the icons that would be used. After they were approved, I hand-drew them all in ink lines, and also created all the color textures by hand. I then scanned all the artwork into my computer and began assembling them and playing around with them digitally with different colors and sizes. After all my illustrations were complete, the creative team at The Container Store took all of my illustrations and figured out how the patterns would all look as final gift wrap designs and products. I think they turned out awesome!" added James.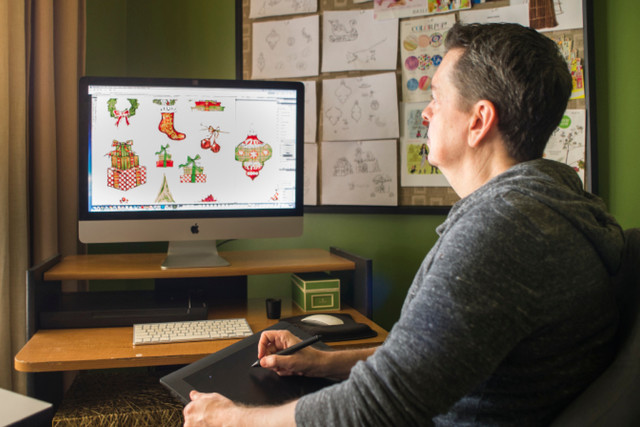 In the end, James ended up drawing 78 holiday icons (snowmen, Santas, deer, cars, coats and candy oh my!) and four background patterns like dots, plaids and stripes that would be used throughout the collection.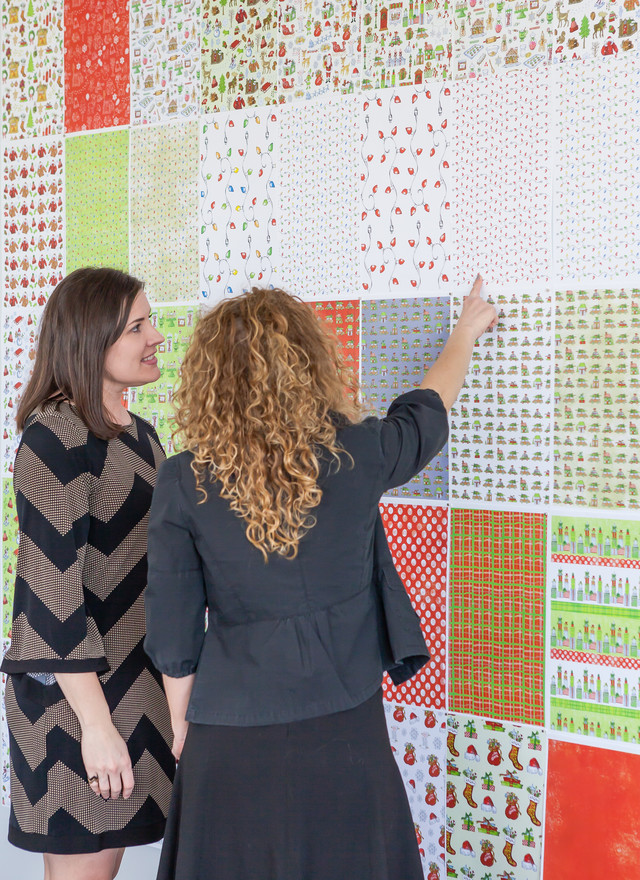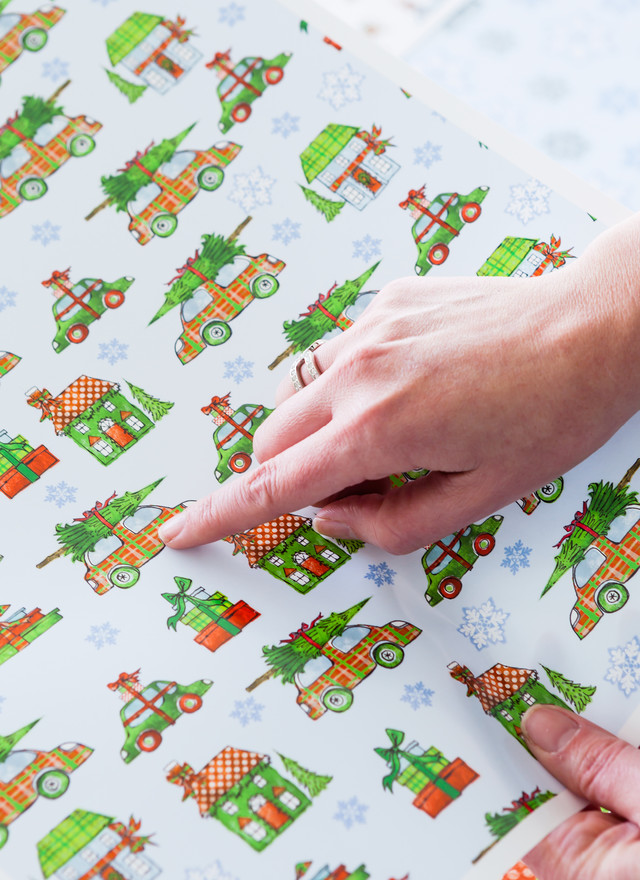 Once the icons were created, the team determined what would be used in wrap and in other coordinating products like tags, tissue, boxes, ribbons and bags.
Then it was off to the presses to print the wrap! Emily and art director Randi were on site for what is called a "press check" to ensure all of the details of the wrap are as they envisioned, and to keep a close eye on the consistency in color and quality across the collection.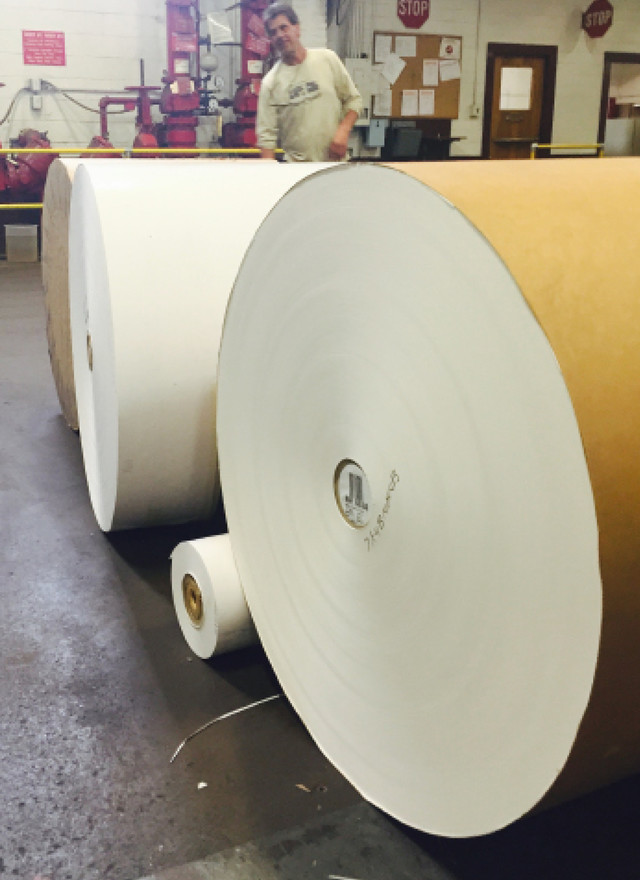 Before it hits the press, the paper is on huge rolls. The signature gift wrap collection is made of 60 pound paper, referring to the gauge - or thickness of the sheets. The quality is fabulous, and Emily likens it to a familiar storybook character.
"It's really the Goldilocks of gift wrap paper. It's not too heavy or thick. It's not too thin. It's just right. Our customers expect this caliber of wrap from us - a paper that won't tear as they're wrapping, one that gives them crisp edges and corners and, of course, looks great under the tree!" said Emily.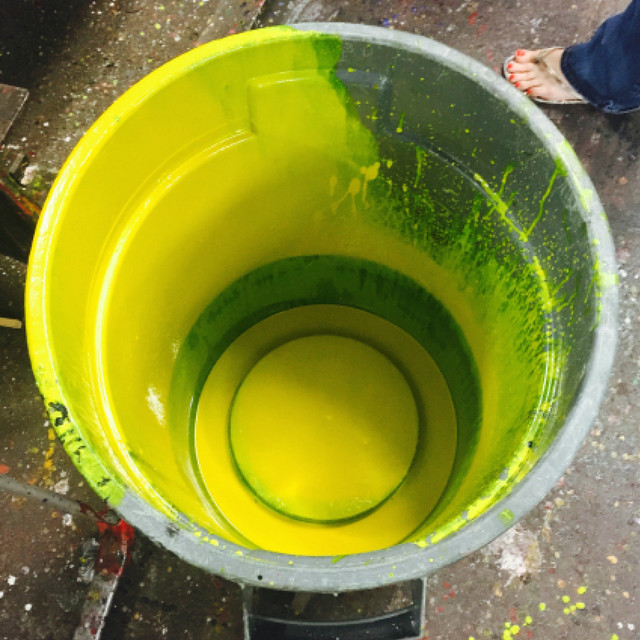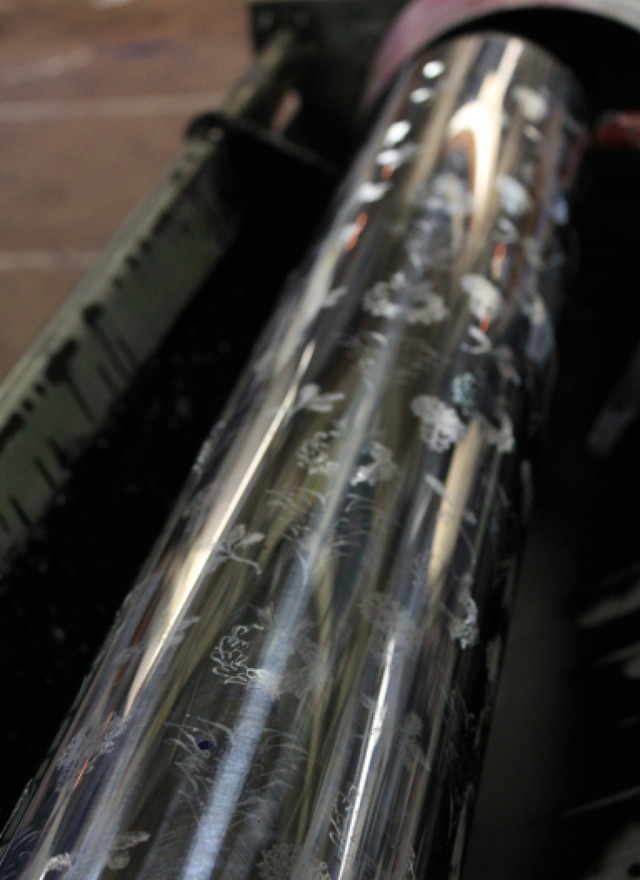 The paper is printed on a Rotogravure Press. The press is loaded with 18-inch cylinders that are engraved with the patterns of the gift wrap. Because the gift wraps were multi-colored, multiple cylinders - four in this case - were used.
For you art and printing buffs, you may remember the CMYK color process in which four inks are used: cyan, magenta, yellow, and key (black) and when combined you get variations in color. The paper passes over each cylinder and picks up the different colors of ink, layering it into the desired pattern.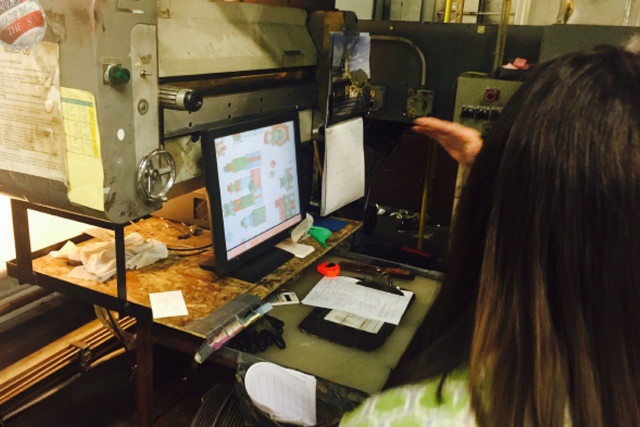 It's an intricate process that makes proofing more involved. But the gift wrap is in good hands and under careful eye of seasoned pressmen who have been in the trade for decades.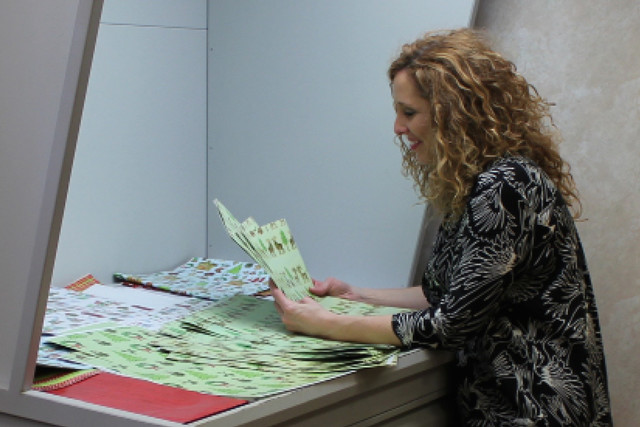 Test samples of the paper come off the press and are given to Randi and Emily to review until they are perfect - that's when they give the approval to run the final product.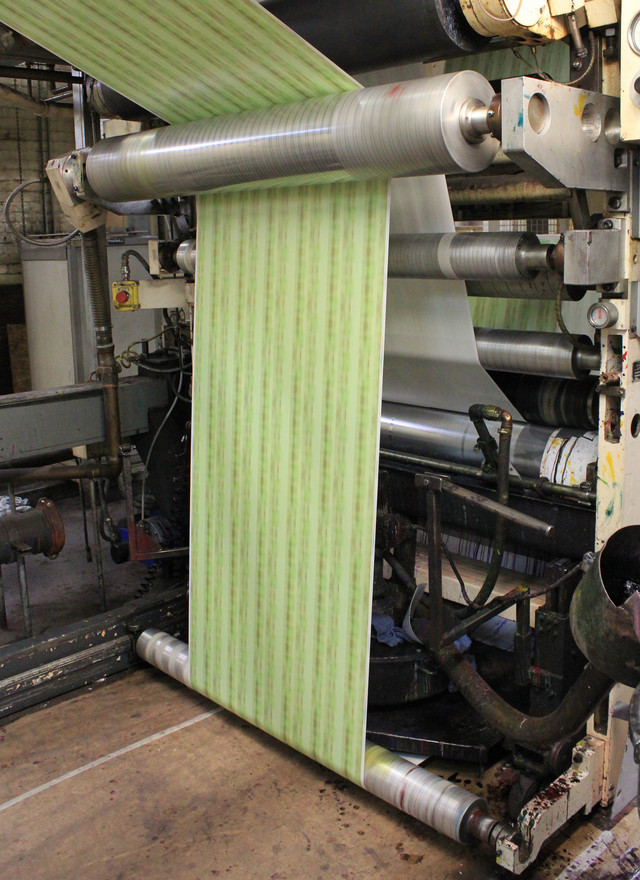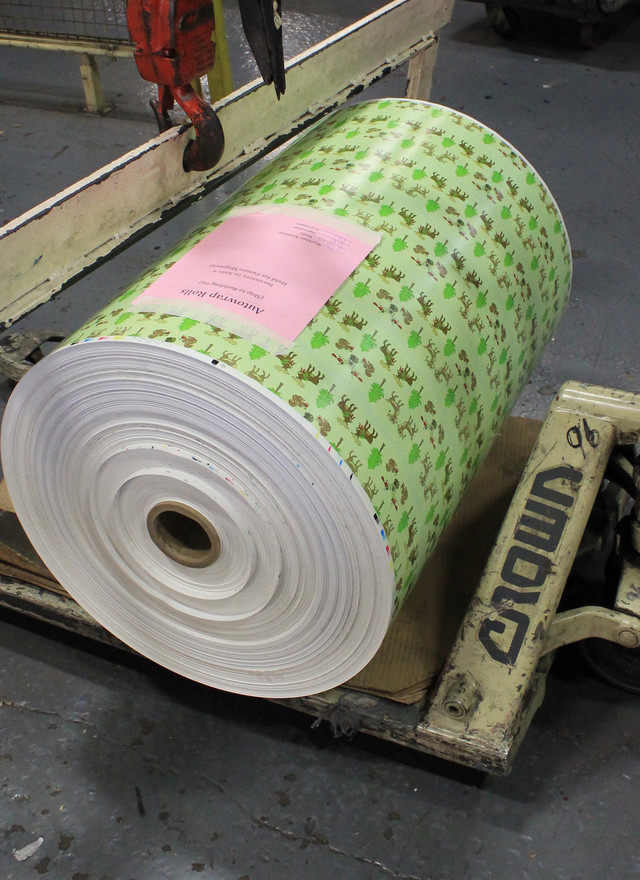 The large rolls of gift wrap are then sent to be cut, and are put on the rolls that you see in the stores.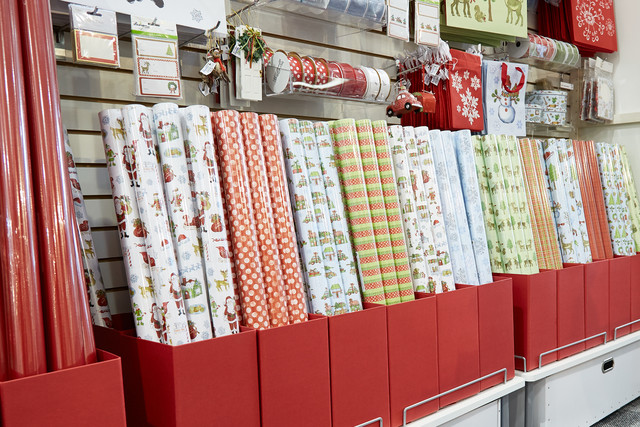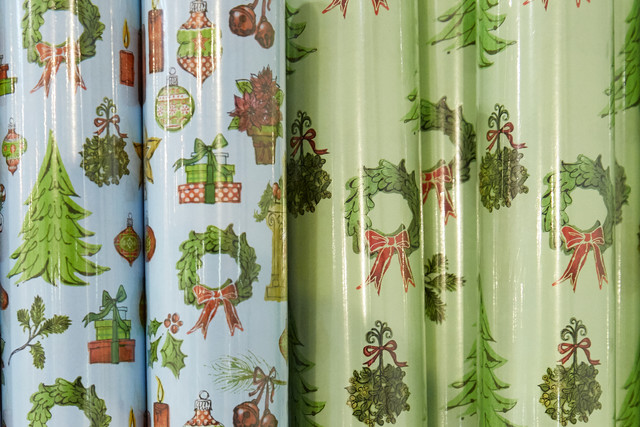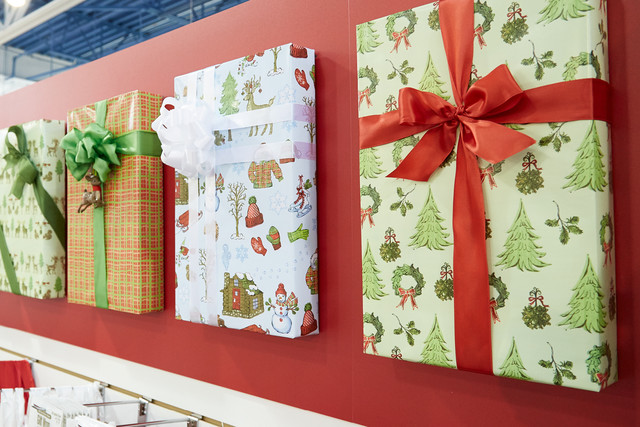 The results are just so fun and fabulous! A total of 12 different gift wraps that incorporate variations of James' hand drawn images are included in the collection. Each of the gift wraps also incorporates handy gridlines on the back of the wrap to guide you as you cut the paper. The detail is stunning!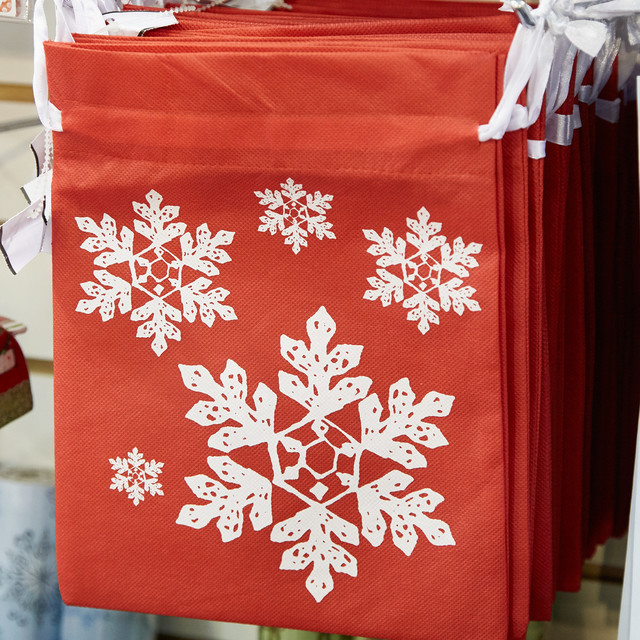 With the gift wrap as the foundation of the collection, you'll also find so many fun complementary items like bags, boxes, tissue and totes!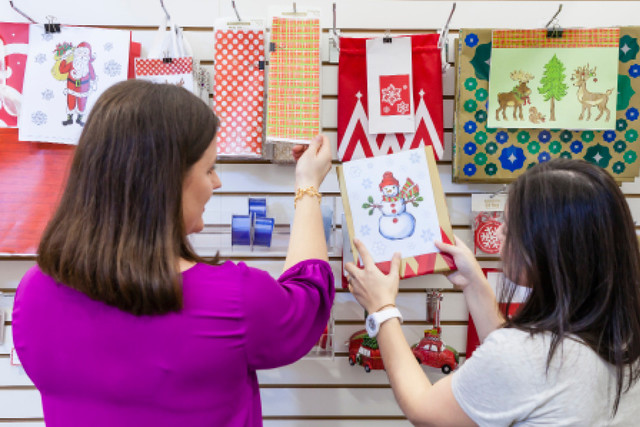 From Christmas in the City, to Let it Snow and Winter Flurries to Holiday Travels, Home for the Holidays and Evergreen Gatherings, our signature collection does have something for everyone, just as Emily and the team envisioned.
We hope you love it as much as we do, and that it sparks all of those Christmas memories that you hold dear and helps create new ones for you and everyone on your list this year!