Ever since we first introduced our 3-Tier Rolling Cart last year, it's quickly become a favorite among our customers. Equally adept at storing craft supplies, organizing toiletries in the corner of a bathroom or being used as a kitchen serving cart, it's a product that allows for a great deal of customization and has a myriad of uses around the home.
But while we were proud of the way it coordinated perfectly with our SmartStore inserts and label holders, after a while we took another look at the cart and thought "we can do even better!" So to give it even more versatility, we decided to create special pegboards, hanging organizer cups, organizer trays, and lids.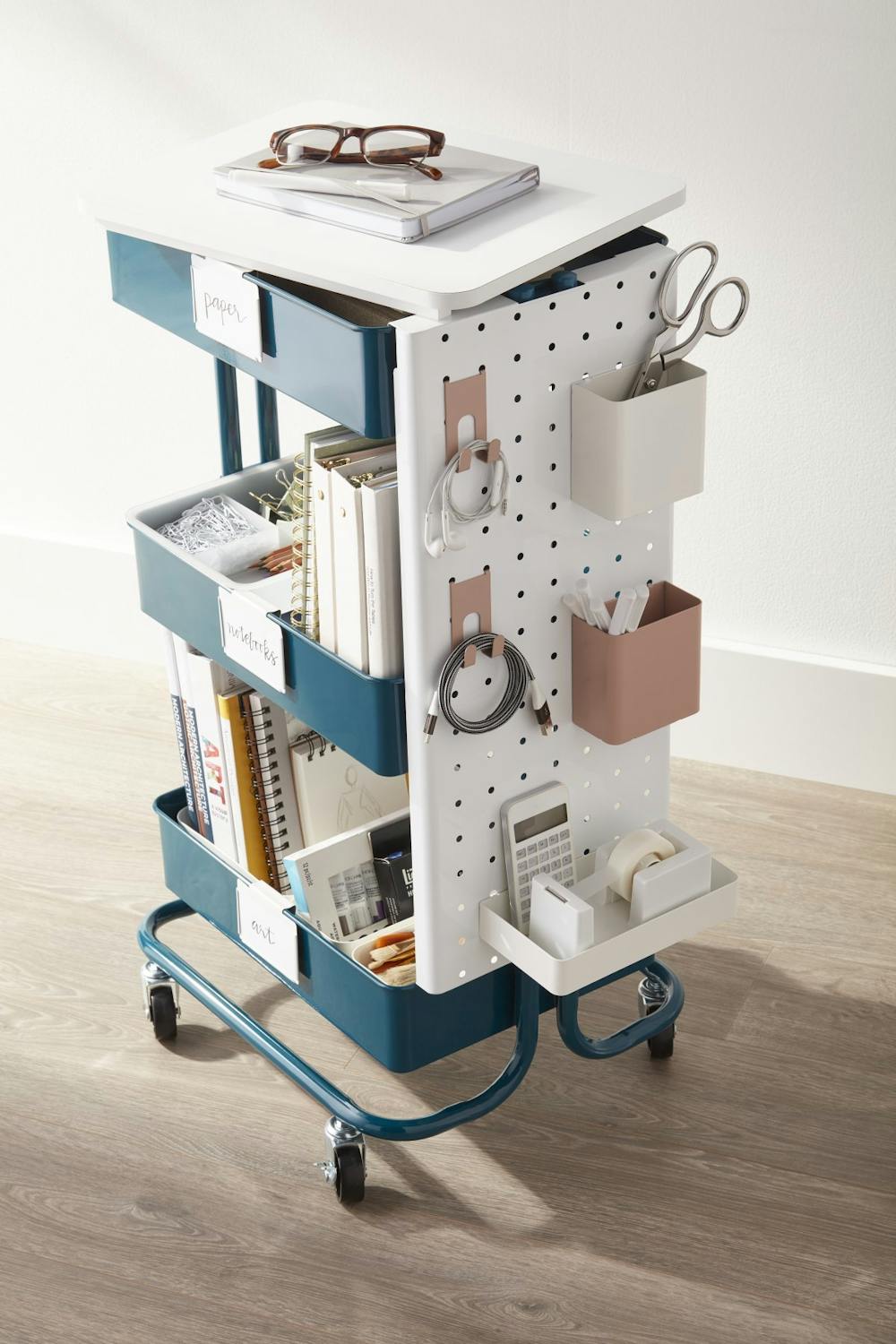 What's next for the 3-Tier Rolling Cart? Maybe a charcuterie board top or a special espresso machine attachment? (Probably not, but we can still dream.) Whatever it is, we're excited to continue developing brand-new accessories for this cart and finding great new ways to keep our customers organized!
You can check out all of our 3-Tier Rolling Carts and accessories here.