In Ryan Jones' 14-year history at The Container Store, you could say he's made an impact.
From his signature handwriting you see throughout our stores, print ads and billboards, to anything TCS Closets, his career as an Art Director and now Creative Director, has always kept him nimble and insightful as a leader up at our headquarters.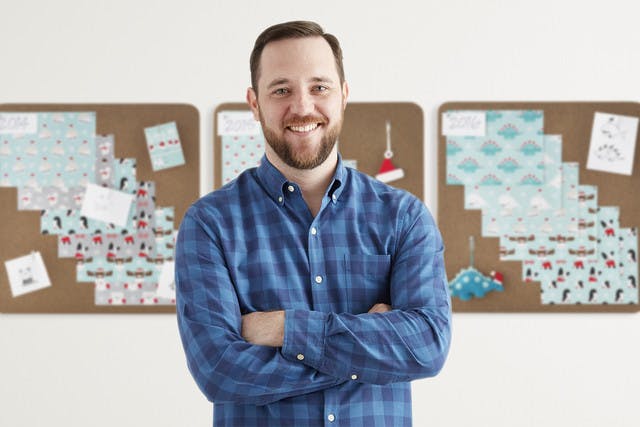 Perhaps, though, what you'd recognize most is one of his longest running works. It graces our stores (and online) every Gift Wrap Wonderland. It's that of our playful Hootie & Friends Gift Wrap Collection, and it's surely come across your eye in one iteration or another over the past seven years.
But a little background story is important to understanding how this cute collection came to fruition.
"Every year, we have this great signature collection of gift wraps that are designed in-house," Ryan says. "To create each wrap design, all the art directors collaborate to create ones that are an updated take on a traditional wrap."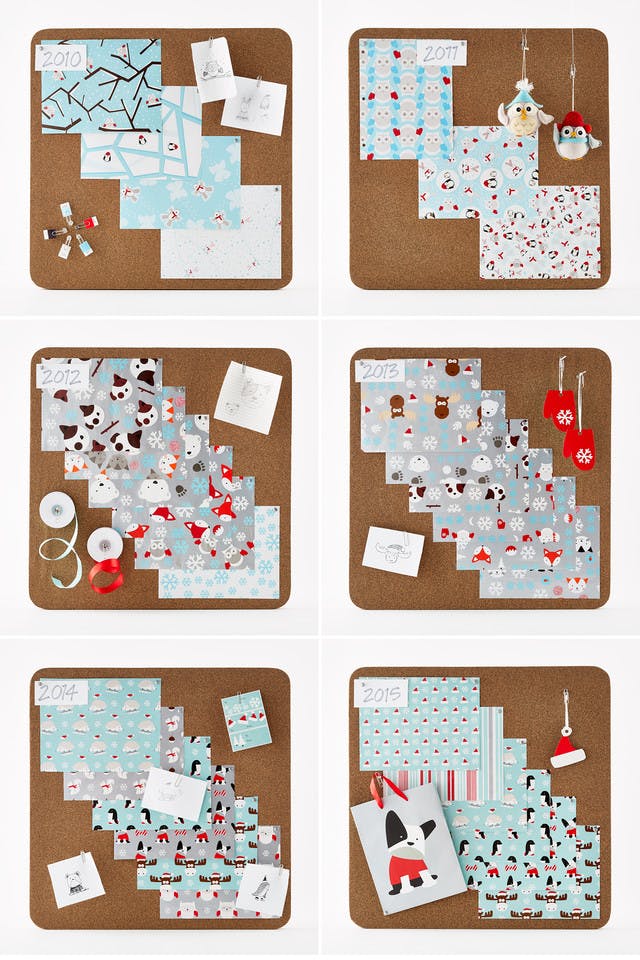 "I always loved those, but started to think what if we broke from tradition a little? What if we created a wrap for kids?" he continued.
After all, part of the flurry of Christmas morning is the little ones tearing through the well-wrapped packages they've been eyeing under the tree for weeks. The idea made a lot of sense, so Ryan started to work. At the next meeting he brought his first design, Hootie the Owl. The Creative Team loved it and soon enough, it was selling fast in our stores.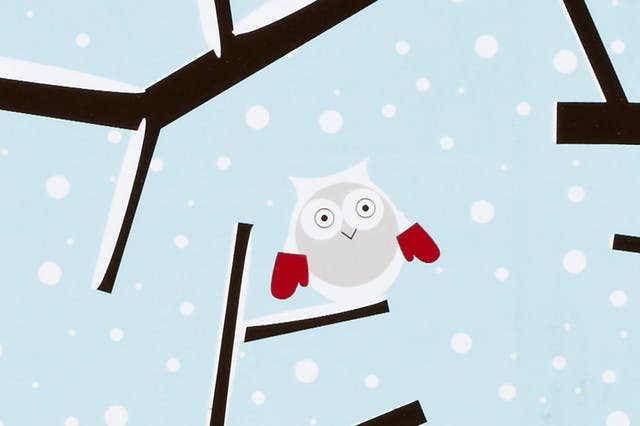 Hootie did so well in fact, that over the years he's been joined by several of his friends. Ryan has now designed everything from whales and dinosaurs to hedgehogs and pups. Each year he introduces one or two new friends.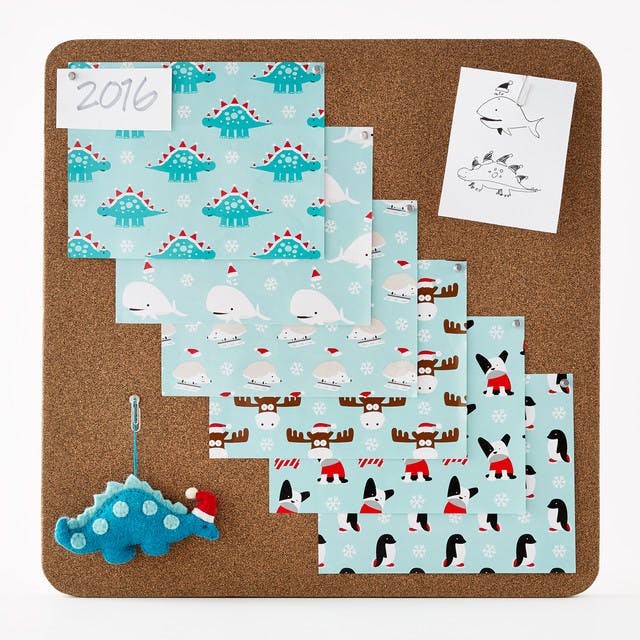 "This year, I've really just drawn what I thought my own 3-year-old and 1-year-old boys would like," says Ryan. "The dinosaur grew out of what they had been playing with and watching for a year," he continues with a chuckle.
We've let other people in on the fun too. Hootie the Owl was actually given his oh-so-applicable name through a Facebook vote where we let our followers choose the winner.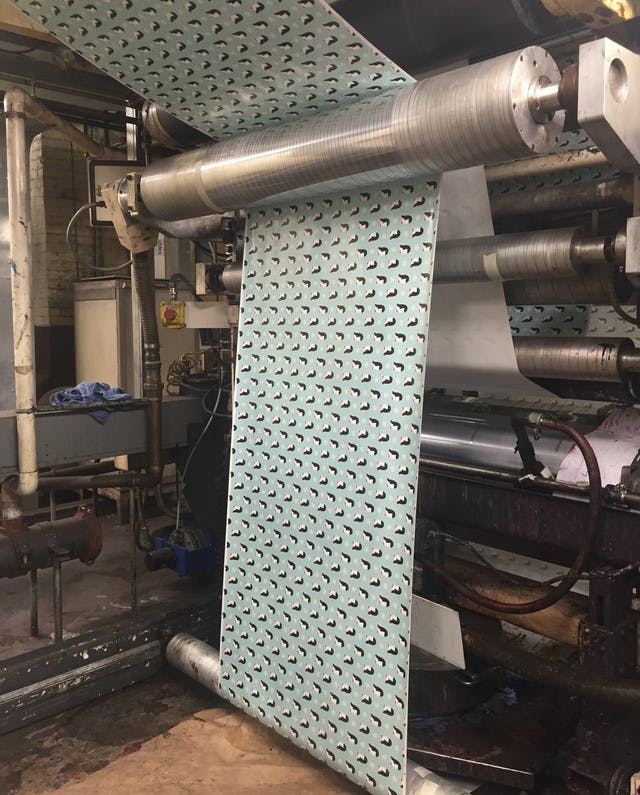 Here Pete the Penguin is being printed from the press.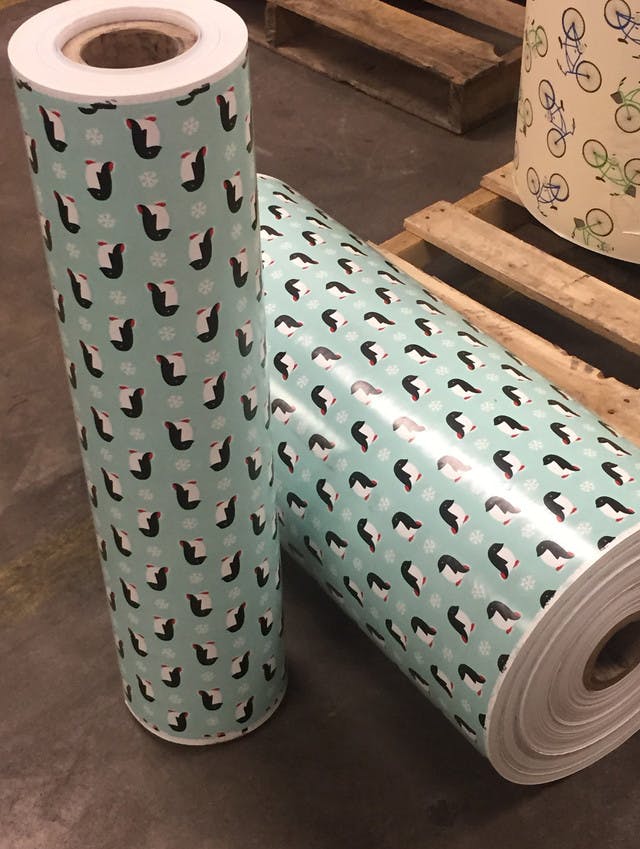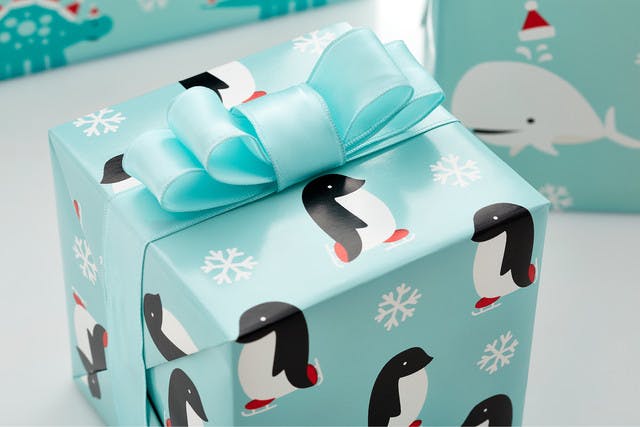 Pete the Penguin skates his way to a perfectly wrapped present. The coordinating bow doesn't hurt either.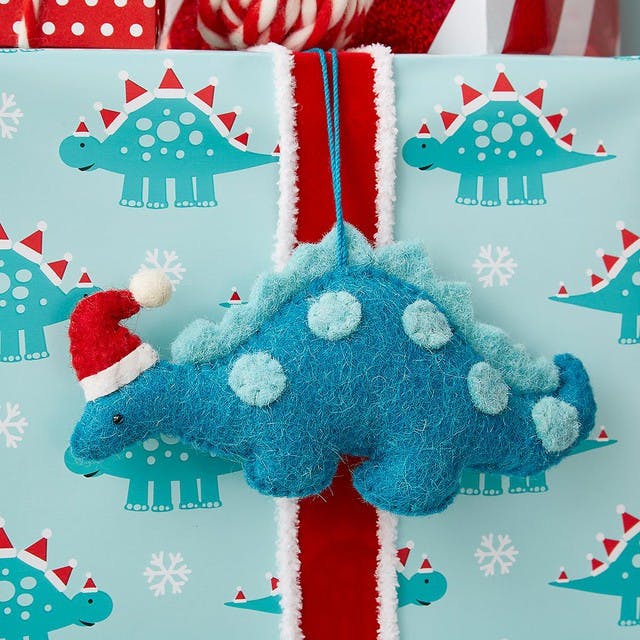 The collection has even expanded to accessories you can tie on each package, like our Davy the Dinosaur Gift Wrap and coordinating Tie-On you see here.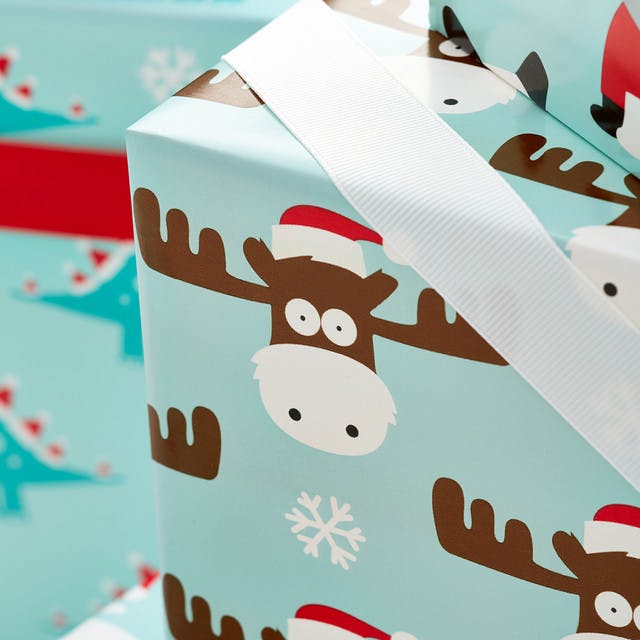 Murray Moosemas makes his return this year. His Santa snow cap adds a colorful touch to the pattern.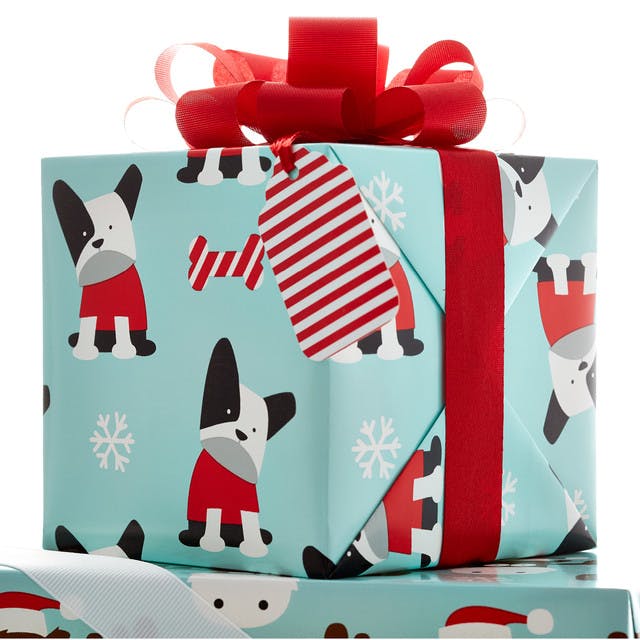 Ryan's designs have transcended beyond just wrap, too. His Peppermint Pup design shown above can be seen on our very own Peppermint Pup Treat Canister that we carry year-round!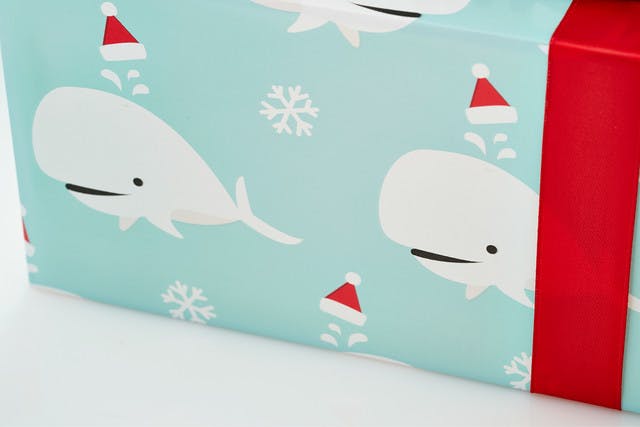 Our Christmas Whale Gift Wrap is one of two new additions to the collection this year!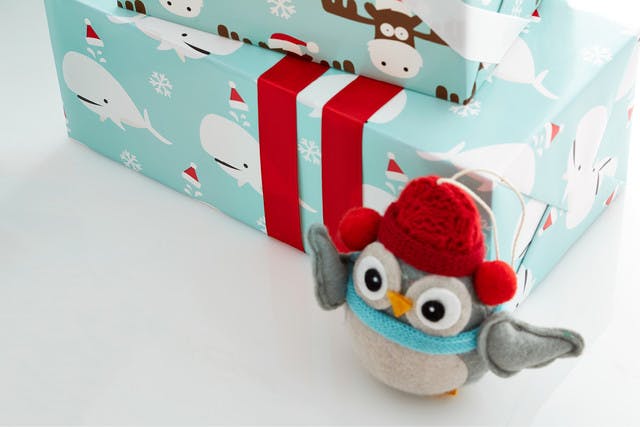 Here's to many more years of Hootie & Friends to come! Thanks Ryan.