Fridge organization can often go unattended to. When you can store everything behind the solid door of a dark and cavernous fridge, it can quickly fall to the bottom of the to-do list, and it's understandable. But fridge order, at the end of the day, is very important. It can be the reason that you eat healthy all week, cook from scratch and use all your leftovers for once. If you've decided to get your fridge, coffee situation or cereal organization in order, take a few tips from us and shop a few of our favorite go-tos, below!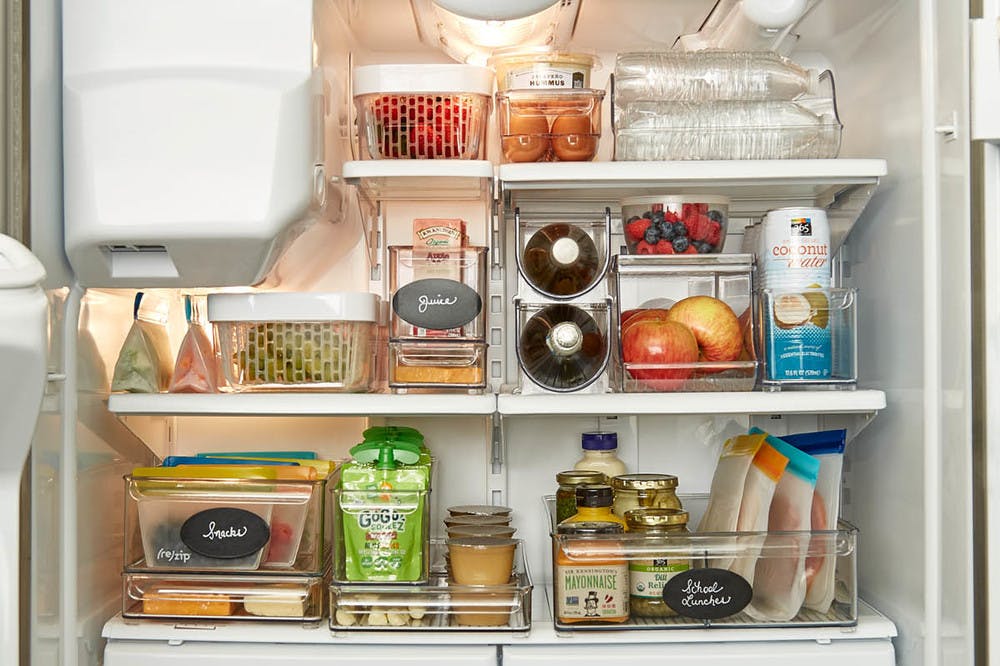 Fridge Goals
Let's tackle fridge organization first.
Clear bins, clear labels and pre-packable products are your best bet for a fridge that functions smoothly and can manage to stay organized no matter who's moving things around. Our Linus Collection is an absolute fridge saver. The clear and stackable designs partnered with an oversized lip make these fridge storage bins completely functional and harmonious.
Add labels if you like - our Chalkboard Labels are perfect for clear fridge organization and help your little ones (and your not-so-little-ones) from forgetting where you'd like things to stay.
Keep your produce it's freshest with our clever OXO greensavers Produce Keepers. They work three ways to keep produce from spoiling. First, the all-natural, non-toxic activated carbon filters trap and absorb ethylene gas, slowing down spoilage. Second, an interior elevated removable basket promotes proper airflow and helps prevent moisture buildup. And third, the vent on the top helps maintain optimum humidity levels. The removable basket can even be used as a colander.
Package up to-go snack packs and sandwiches with our cute Re-Zip Reusable Snack & Sandwich bags. The durable locking seal is both airtight and watertight and, because they're translucent, you can clearly see all the contents.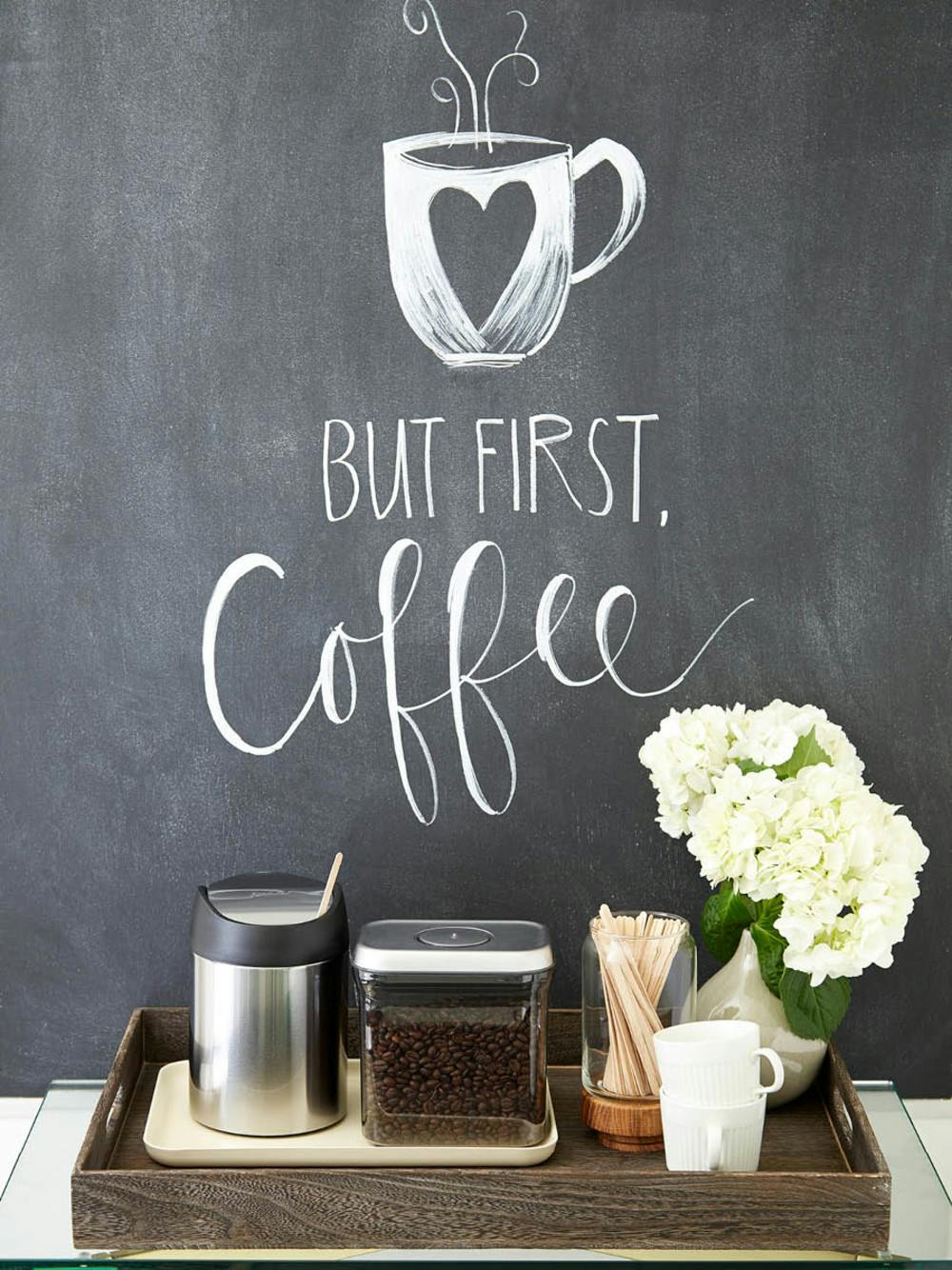 But First - Coffee (Station)
Create your own coffee station in your home or in an office with a few of these smart products. Start with our Feathergrain Wooden Serving Tray to set the rustic tone and add the essentials you need to make your perfect cup of jo from there.
Our OXO 1.5 qt. Coffee POP Canister features a secure seal and tinted body to keep out air, moisture and UV rays so coffee stays fresh and flavorful. Perfect for whole bean or ground coffee and even loose tea, molded corners allow for easy pouring. The innovative lid provides the highest level of air-tight seal; simply push down on the button and it "pops" up so you can remove the lid.
In keeping with the rustic wooden theme, our Artisan Glass Canisters with Oak Lids are the perfect addition to your coffee station. They can hold stirrers or cream and sugar packets.
It's hard to say there's nothing cuter than a mini-trash can, but when it comes to storage and organization it might be almost true. This simplehuman Stainless Steel Swing-Lid Countertop Trash Can fits perfectly atop a tray and keeps clutter contained around the coffee station.
Now for the coffee itself. Our Handy Caddy Sliding Tray is a best-seller for good reason. It fits easily under most kitchen cabinets and can handle countertop appliances up to 15 pounds with ease. This ingenious tray lets you pull your mixer, food processor or coffee maker out for complete access.
Pair that with our OXO FlipLock Glass Canister to seal in ground coffee freshness and a Stainless Steel Scoop for style and substance and you've personalized your station perfectly.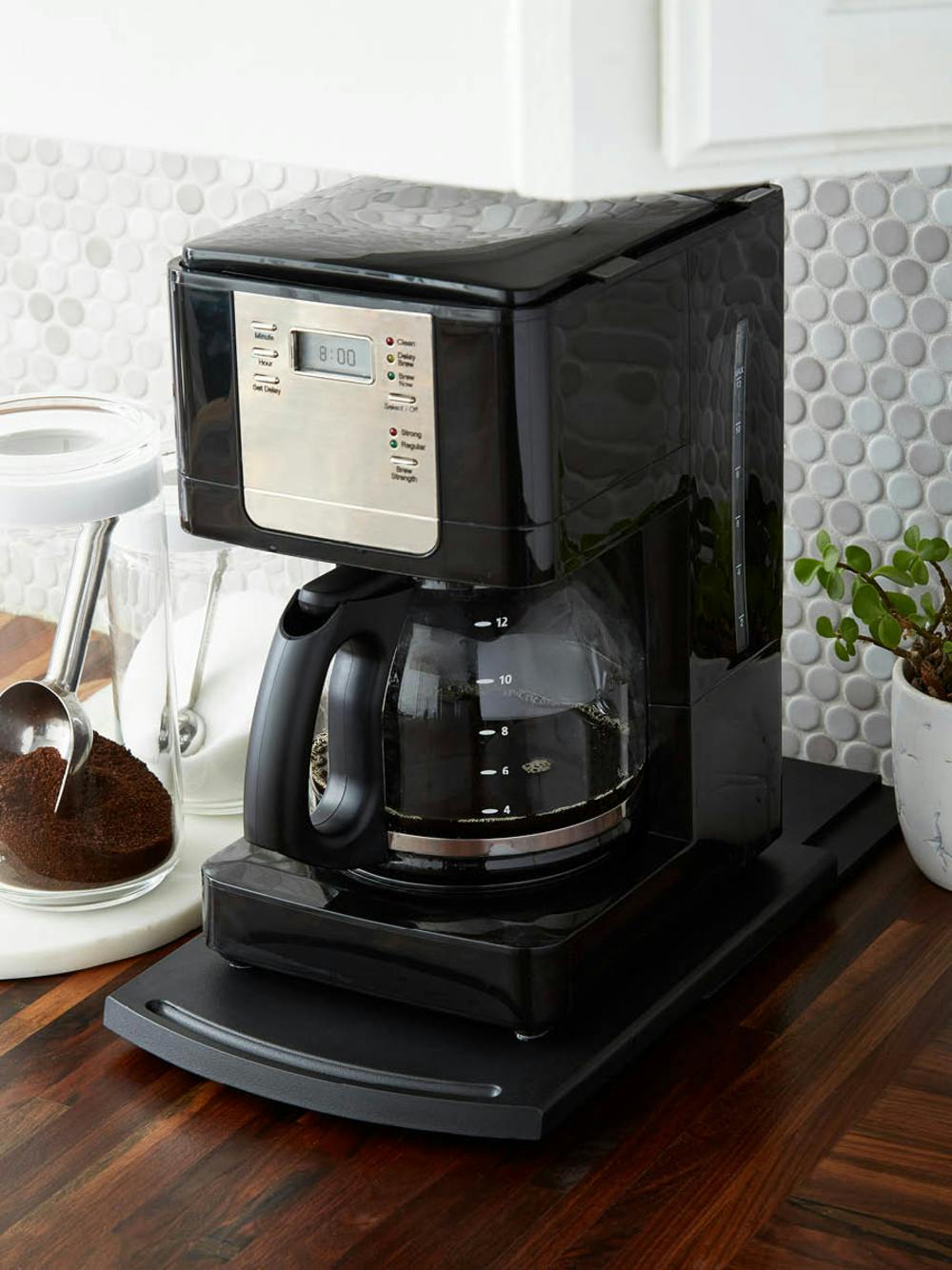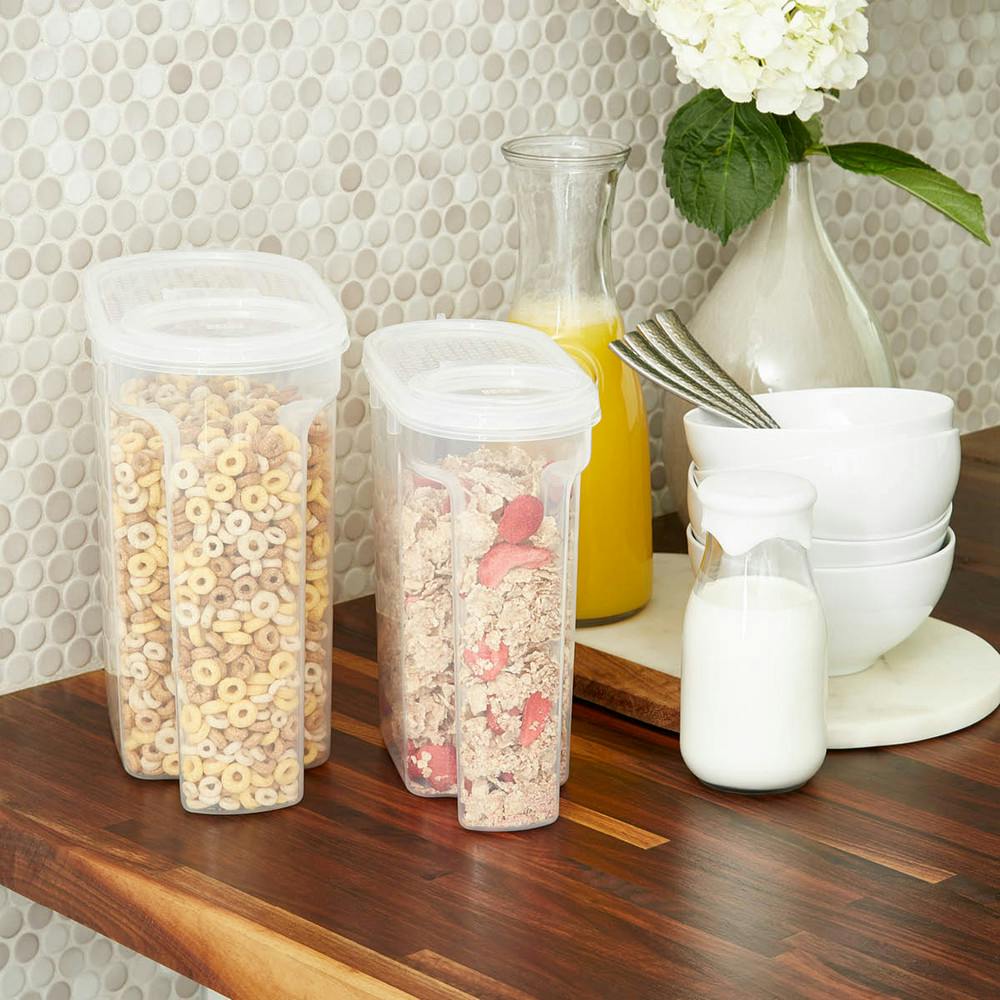 Seal In The Cereal Freshness
Coffee stations aren't complete without a cereal station too, right? Even if you don't want to set out the spread every morning, transferring your cereal to our Tellfresh Store n' Pour Dry Food Dispensers will keep your favorites fresher, longer. Plus, the design makes it easy to hold and pour from the handy pour spout.
Keep your dairy contained in this vintage 16 oz. Glass Milk Bottle with silicone seal and set out the juice for easy pouring with our Anchor Hocking 34 oz. Glass Carafe.
We hope you've found a few new favorites to restore fridge and kitchen order in your home - and if you have tips for how you keep your kitchen together, let us know in the comments!