Pictured above: The Elfa Classic 6' Platinum Closet Kit
For people who purchase those classic, beautiful pre-war homes, there seems to be one common irritation--tiny closets. Because most families from decades ago had smaller wardrobes, larger closets were not a necessity. And while this made complete sense "back in the day," it can be a headache for the modern home owner.
Not too long ago, professional organizer Ashley from Style + Dwell found herself in that very situation. "When we moved into our [1941-built] home right before my second kiddo was born," she says, "I was so excited for all the new space we were going to have…and then I took another peek at the closets." Much to her dismay, the storage space she had wasn't nearly what she needed, so she knew they would have to make the most of it any way they could. Not to mention, with the impeding arrival of her baby, time was of the essence.
For our customers who need a simple closet solution and need it fast, our Elfa Grab & Go Solutions are the perfect solutions. These kits--which range from simple drawer units to entire reach-in closets--can be easily purchased through our website or in the store and installed as-needed. In Ashley's case, she needed to maximize the space in her small master closet, so she opted for the Elfa Classic 3' White Closet Kit.
"I knew [the Elfa Classic 3' Closet Kit] was the perfect solution to my problem," Ashley says. "The Container Store offers closet kits with everything you need. All you have to do is measure your space and purchase the solution that fits. (I have a 3' foot closet, so I ordered the 3' closet kit.) I placed my order, drove up to The Container Store, and the wonderful staff loaded the entire kit into my car. I could't wait to get it installed!"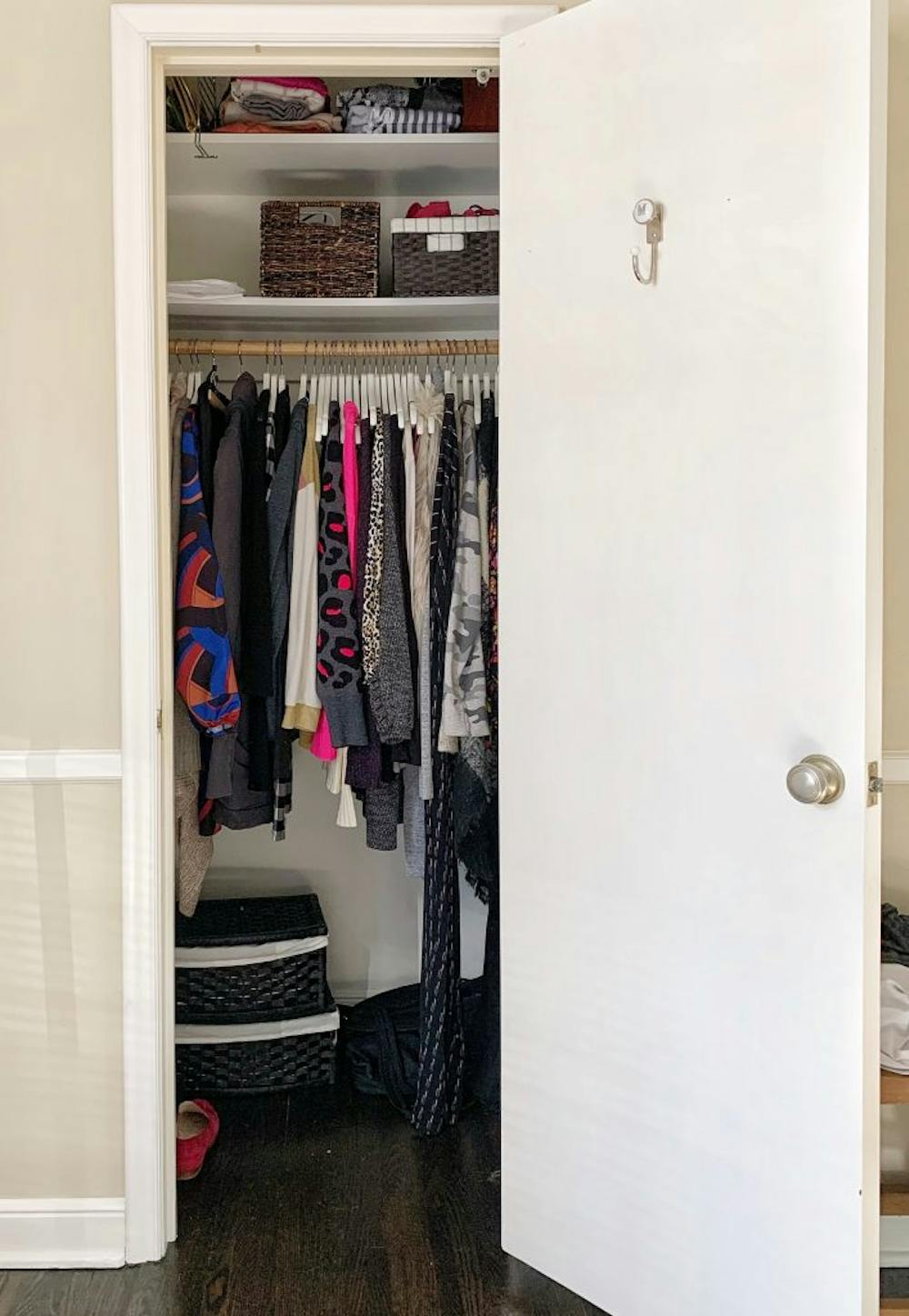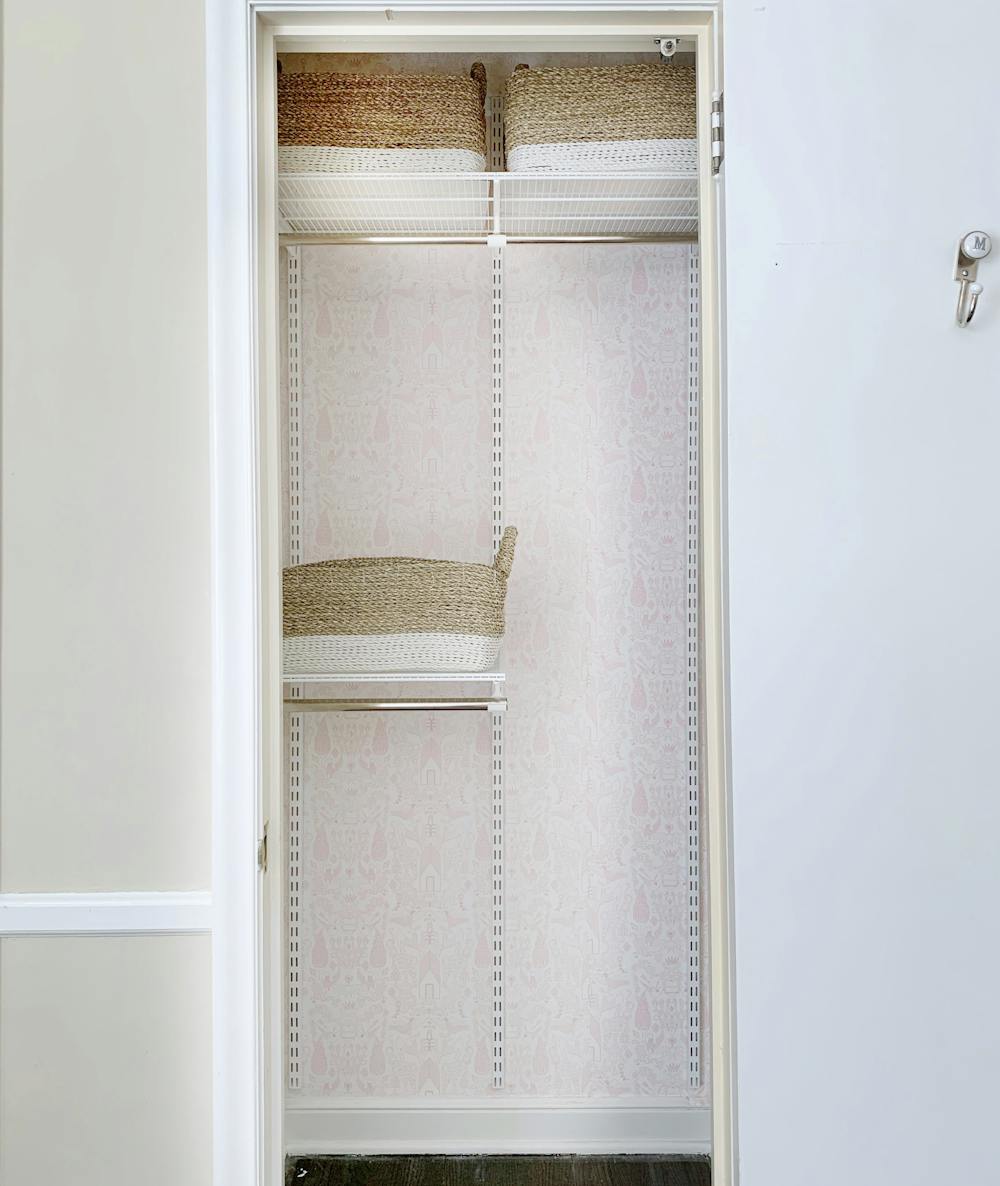 Ashley notes the difference that the 3' Closet Kit made in her closet in a blog post on her website:
"Before: Stuff on the floor, squished one level hanging space, unreachable shelving.
After: Multiple level hanging space, reachable shelving and nothing on the floor!"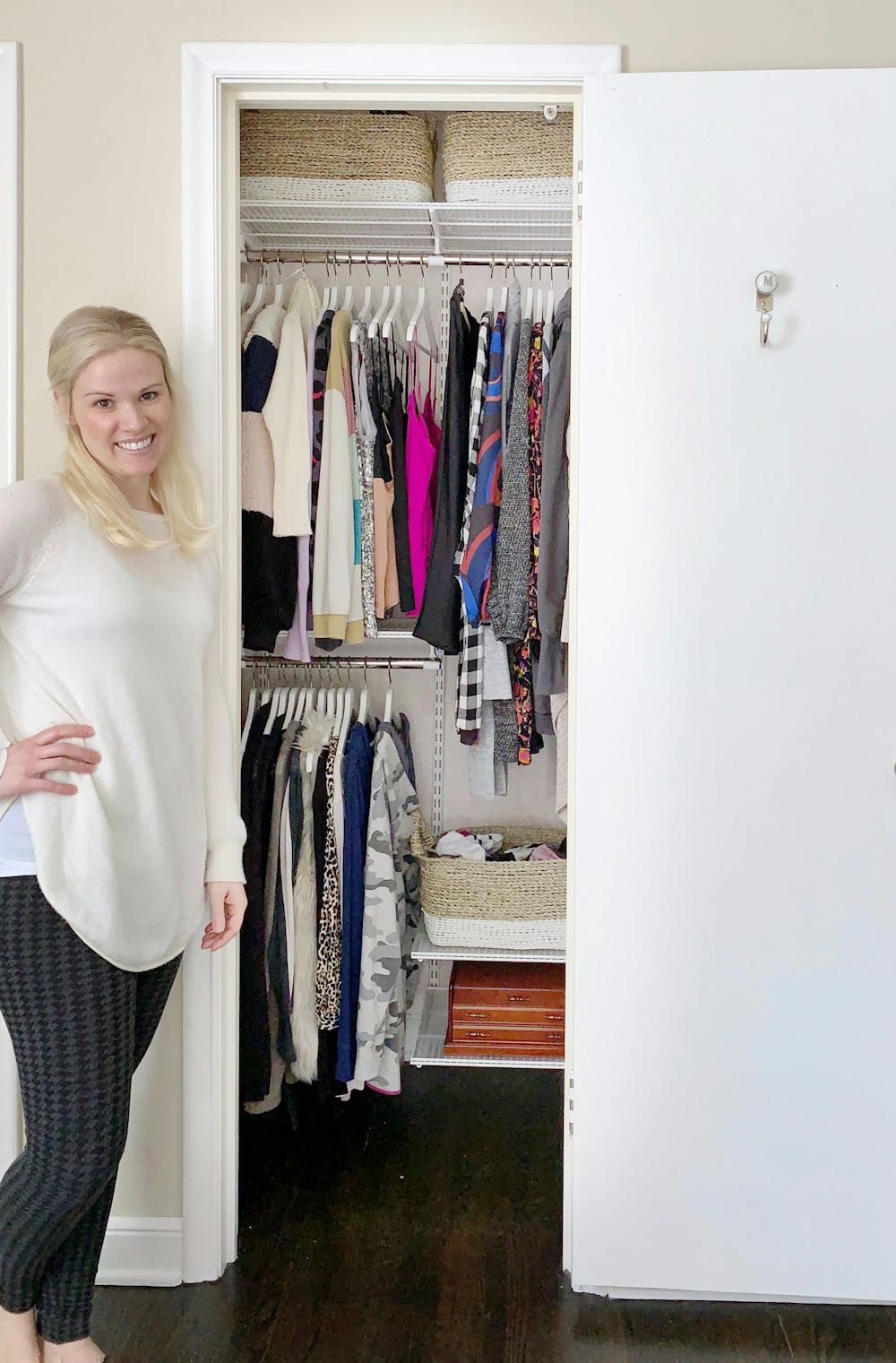 One of the things Ashley most appreciated about this Elfa Grab & Go Solution was the ease of installation. "All you need to install the kit is a drill, a level, pencil and about a hour," Ashley says. "The kit includes all the hardware you need for drywall/wood stud installations, and there are super helpful videos online on how to install the system."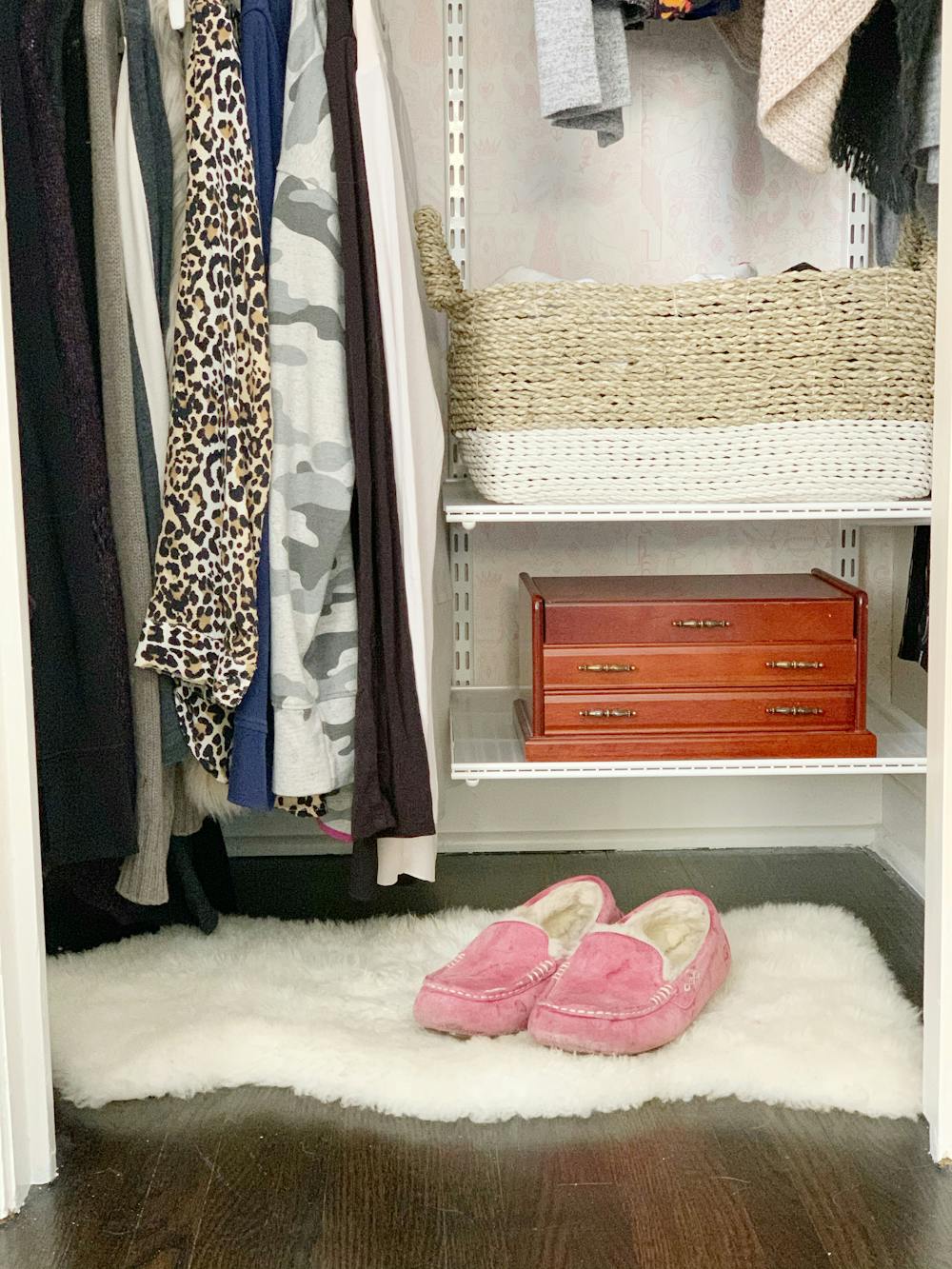 Another thing she loved was the ability to adjust and customize the system as-needed. "The options are endless," Ashley marvels. "I ended up adding two more of the shelves to the bottom of my system to store my jewelry box and an extra [Beach House Storage Bin]. When you have a tiny closet, you have to take advantage of that vertical space!"
With this easy closet solution, Ashley was, to borrow an antiquated phrase, pleased as punch. "Your closet doesn't have to be a walk-in to be organized, efficient and even a little bit luxurious!" she raved on Instagram. "With the help of The Container Store's Elfa Grab & Go kits, I was able to create more space in my small-but-mighty closet in a little over an hour! It couldn't have been easier!"
Need an easy storage solution in your own home? Shop our Elfa Grab & Go Solutions here.