To see the complete transformation of this anything-but-typical space, be sure to watch the video.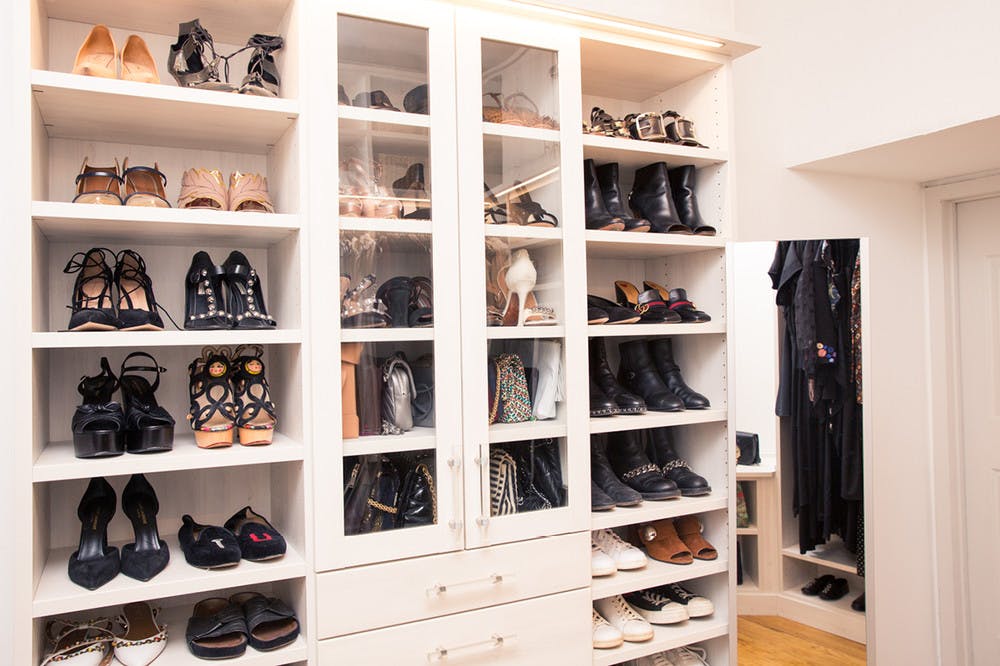 "We're in!" That's what we said when notable fashion tastemaker and influencer, Fiona Byrne, contacted us about doing a Laren custom closet for Stephanie Mark, Co-Founder of Coveteur, a fashion and lifestyle blog. Here was an opportunity to create a closet and dressing area for someone who lives for all things fashion. The fact that the space was an extraordinary, room-sized walk-in in New York City's East Village didn't hurt either.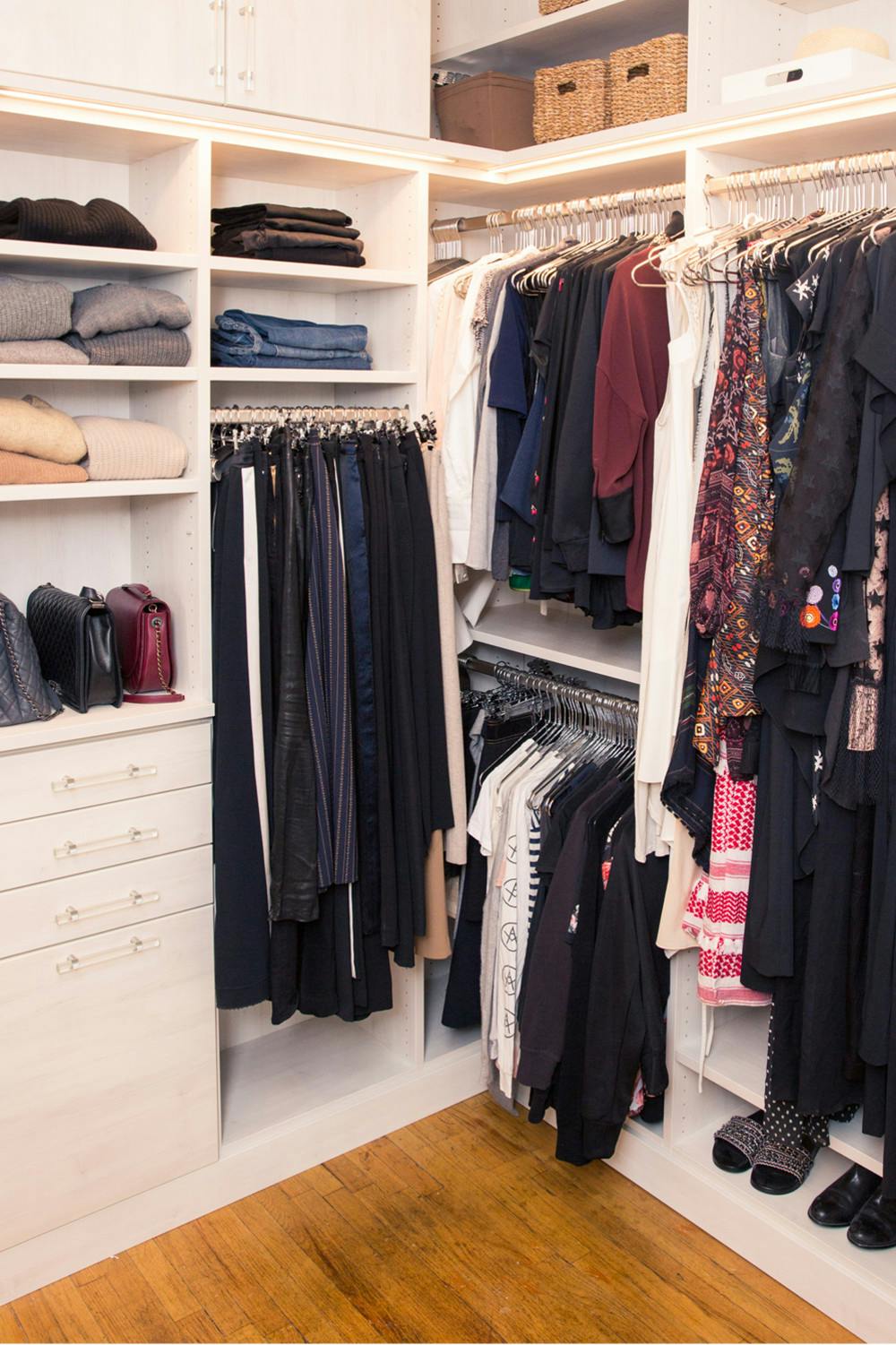 Fiona chose the Aspen finish with Smooth Glass and Brushed Nickel Drawer Pulls for a bright, clean look. Integrated LED Lighting spotlights Stephanie's wardrobe even further. To save space, Fiona used slim-profile Chrome Hangers. She also arranged Stephanie's clothing by color, making it easy to for her to see all her options at a glance.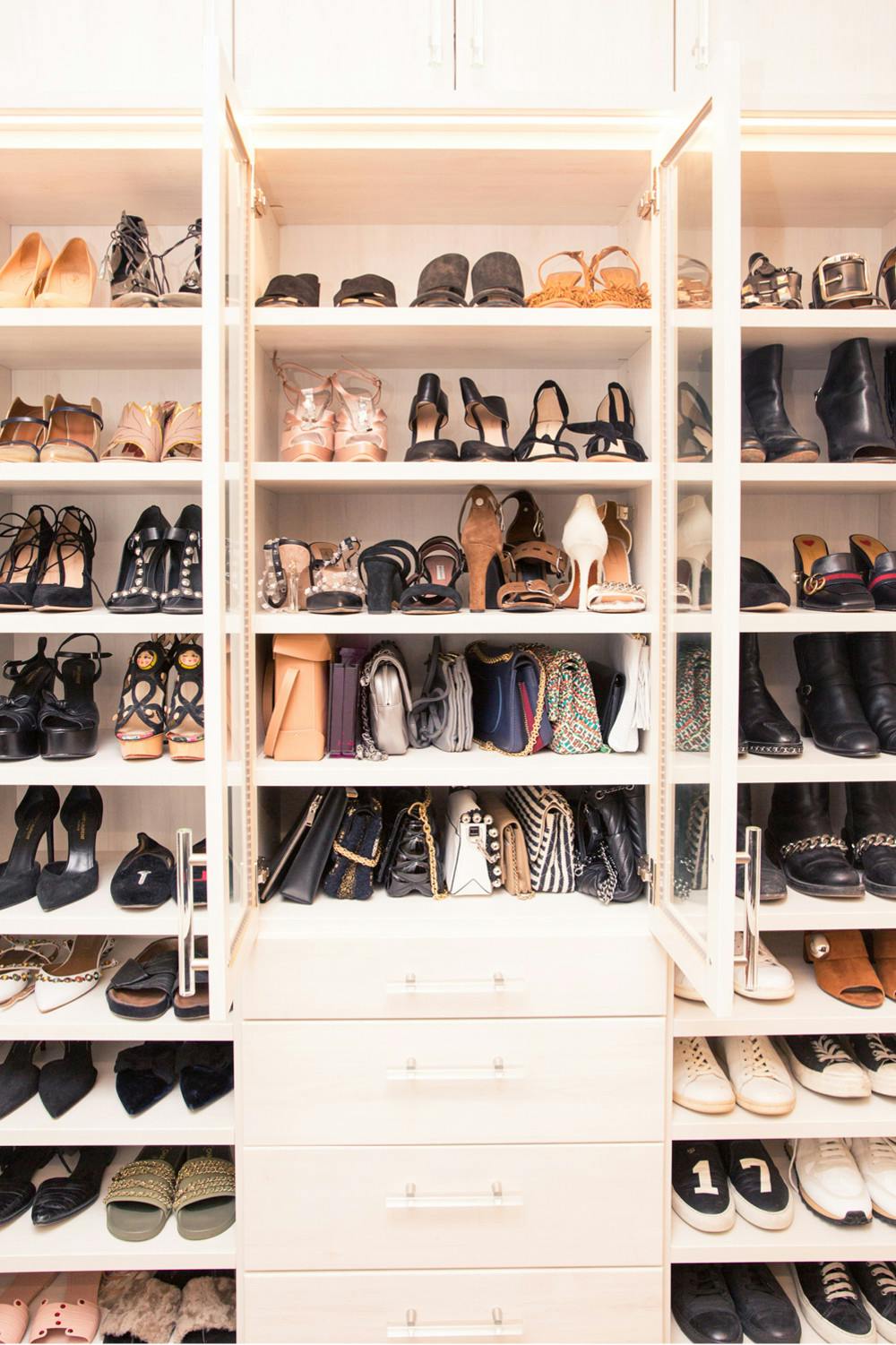 One of her main goals was to showcase Stephanie's shoe collection. Multiple shoe shelves at varying heights accommodate everything from flats to heels without wasting any space. Fiona placed a few special pairs of shoes and Stephanie's favorite clutches behind glass doors to protect them from dust. A bank of drawers hold jewelry, underwear, t-shirts and workout clothes.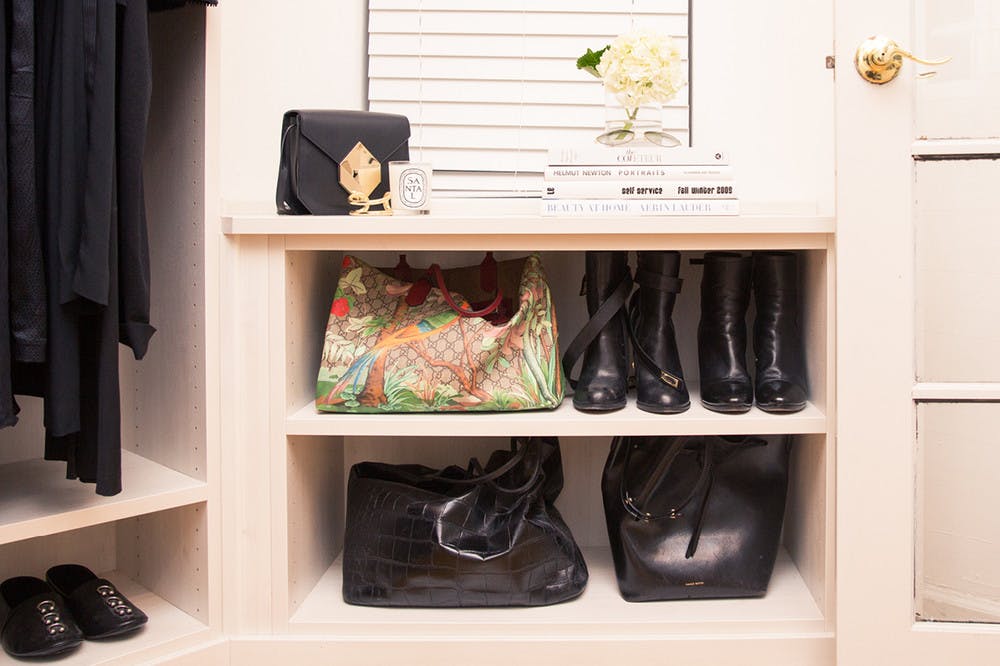 A special nook beneath the window is the perfect place to display a few favorite books. Shelves below hold purses and ankle boots.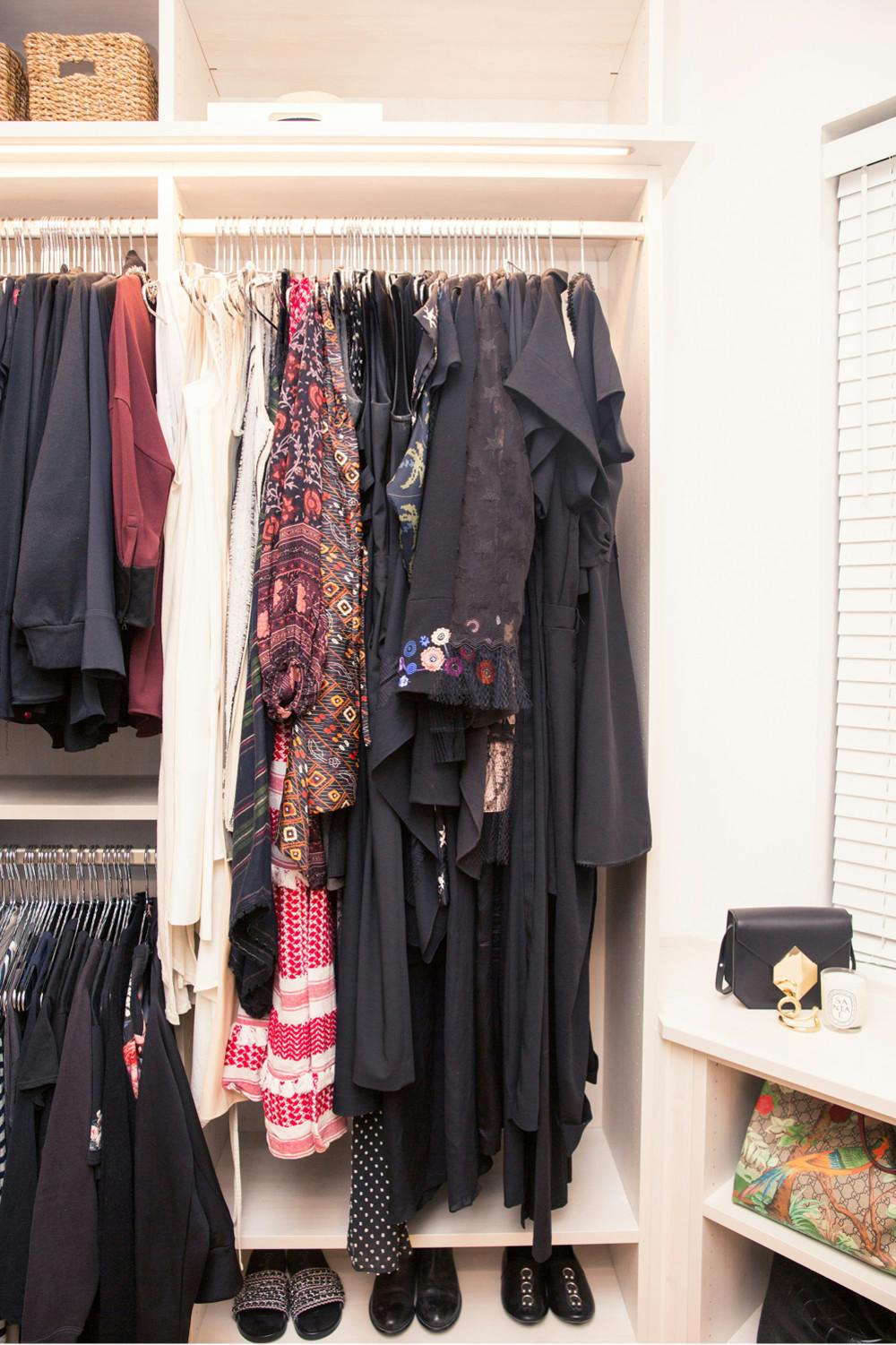 Dresses are a big part of Stephanie's signature style, so Fiona made sure to give her plenty of long-hang space.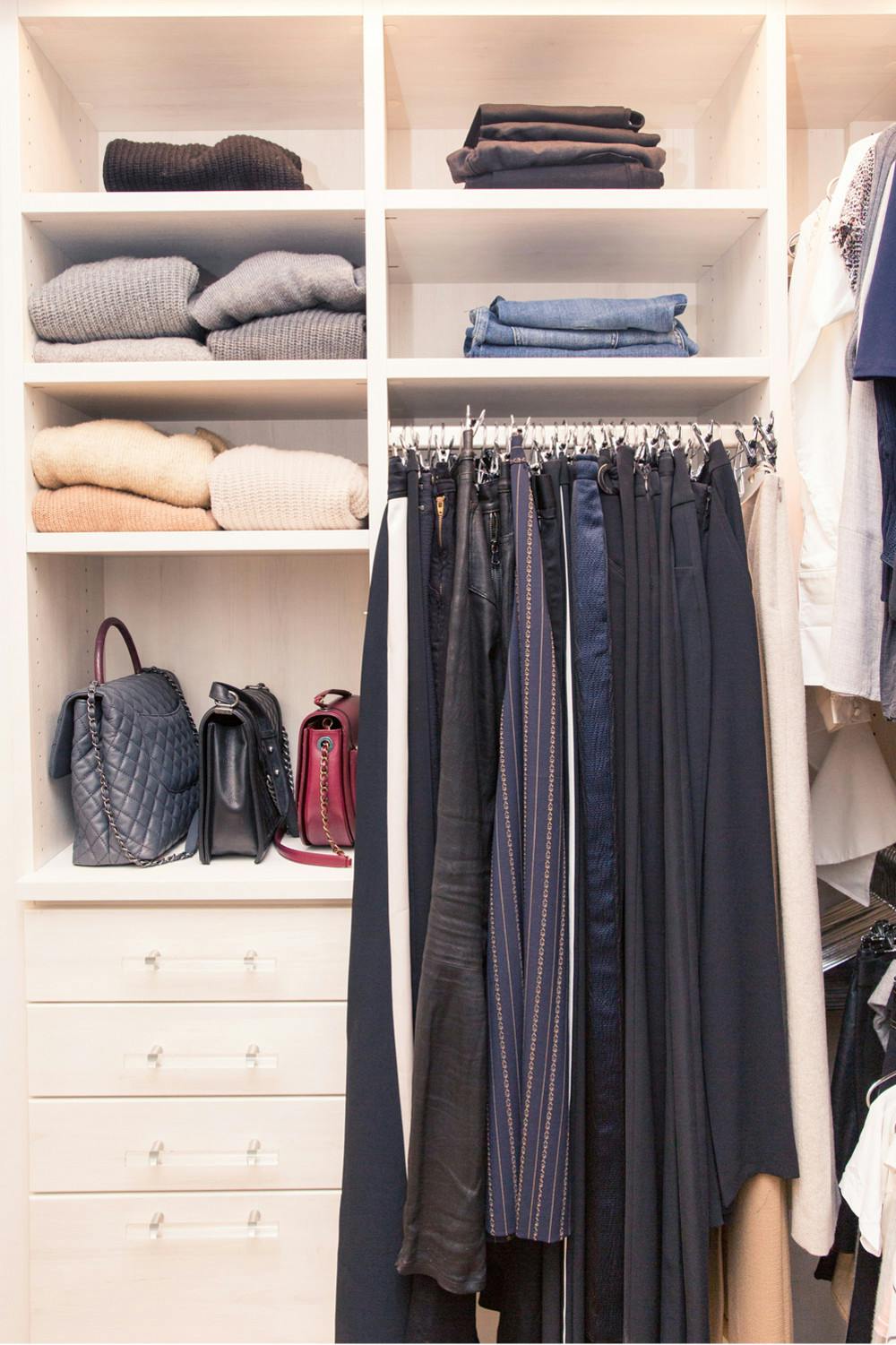 Stephanie's slacks and skirts were also given their own section. Her denim and sweaters are organized on shelves, giving the space the feeling of a boutique. Needless to say, Stephanie was thrilled with the results. Now she has a closet that truly reflects her love of fashion. For more on this space, visit coveteur.com.