Fans of our elfa custom shelving and drawer system have long loved its ability to make all their storage and organization dreams come true. That sounds like a lofty promise, but with elfa, you really do have infinite possibilities. Whether it's a brand new garage, a perfectly organized pantry or a major master closet - the design of classic elfa has always fit perfectly into every space.
But...
Just because our customers have loved our elfa system for close to forty years now, doesn't mean we can't make improvements. And with that, comes brand new additions to elfa décor! We couldn't be happier with how the design of each addition turned out and how seamlessly they can work with your existing elfa, too. Scroll down to read about all the new features and shop the photos to get started.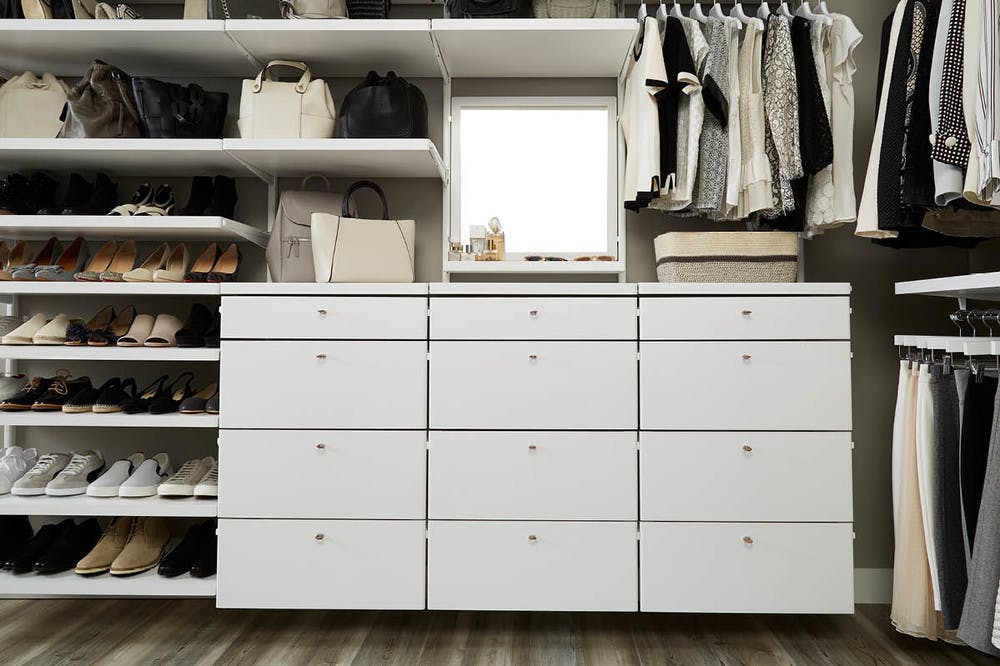 Let's start with our new elfa décor Drawer Fronts & Frames.
Made from the same solid birch construction that comes standard with the rest of our our elfa décor collection, our new Drawer Fronts & Frames give a complete look to your banks of drawers. Now, you can completely conceal your clothing and accessories, and our elfa medium Mesh or Solid Drawers already integrate perfectly, so no drawer space is sacrificed or wasted.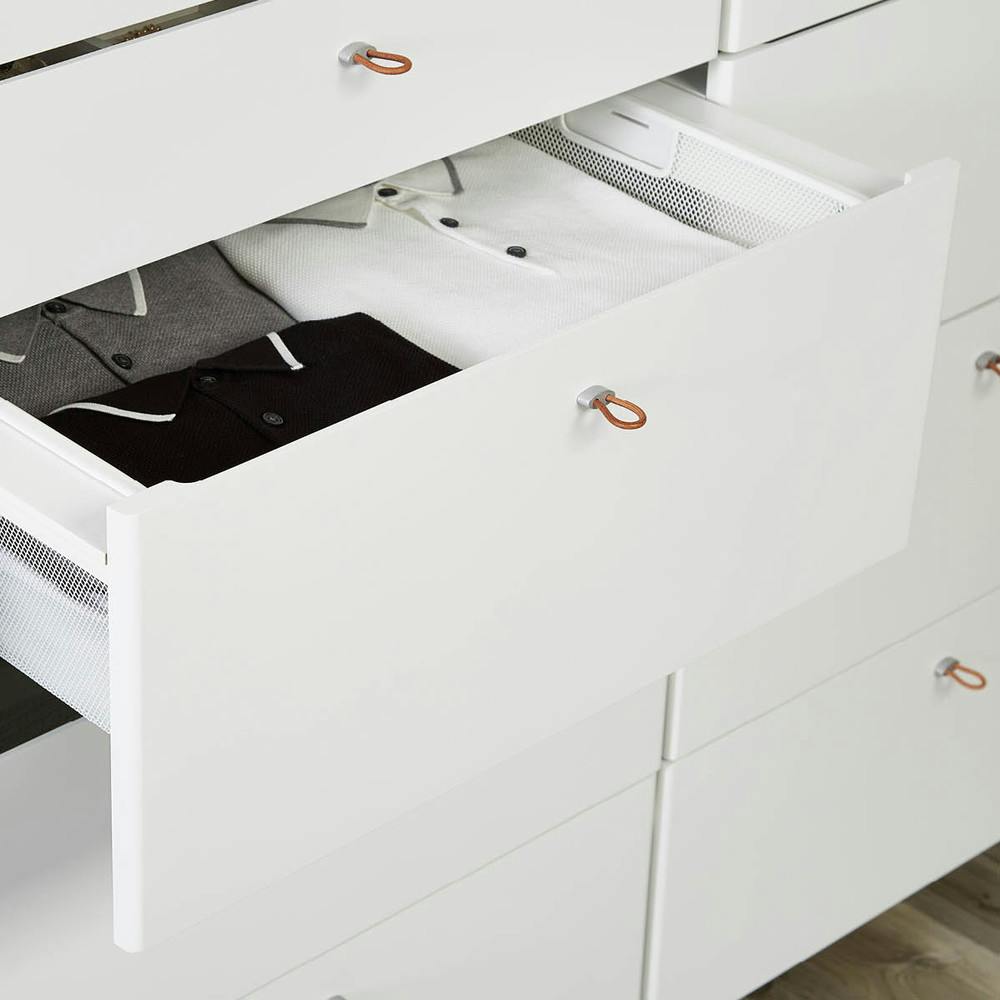 Simple leather pulls allow you to access the drawers which still offer the flexibility and functionality of original elfa. Like our other exclusive elfa components, these Drawer Frames & Fronts offer the perfect collaboration of style and functionality, while showing off the beautiful finishes of our elfa décor.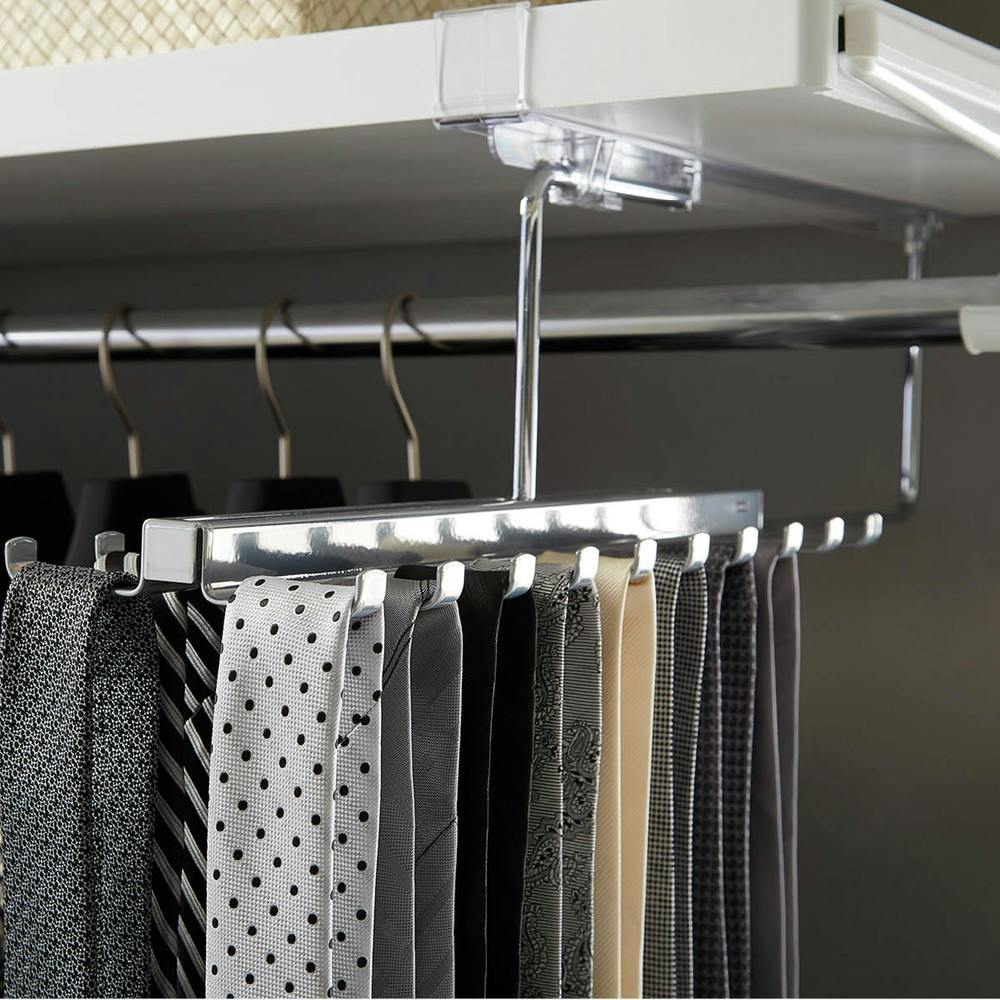 A brand new elfa décor Gliding Tie & Belt Rack combines intelligent design and space-saving functionality that works perfectly for any of your elfa décor custom closets. Each rack comes with integrated hooks and fits under an elfa décor Shelf. Plus, it glides effortlessly so you can easily slide it out to select your ties and belts, and just as easily, slide it right back into place to save space.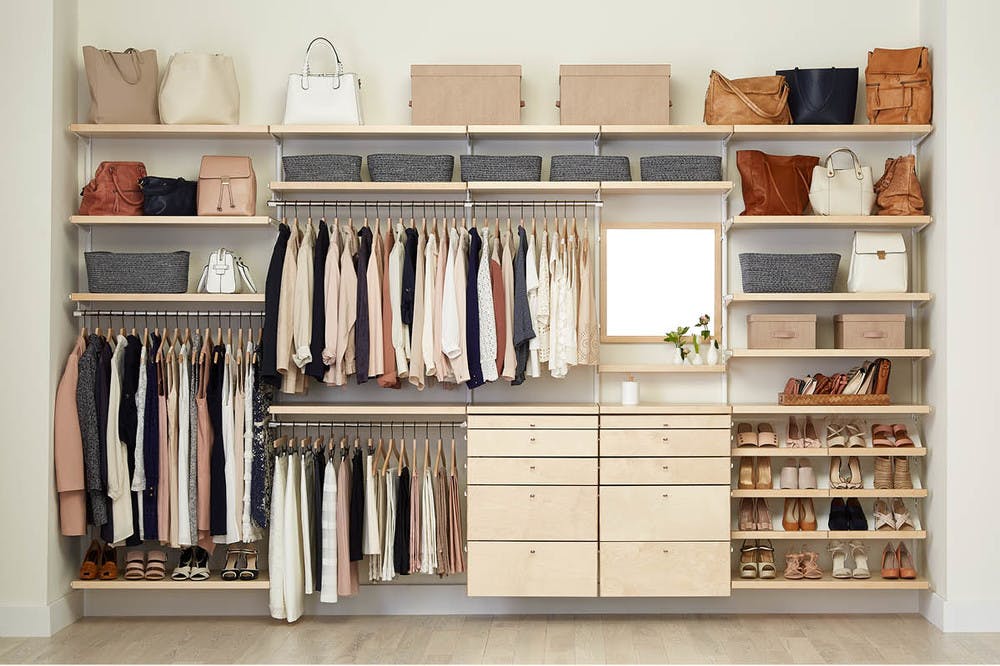 The new selection of custom closet pieces also comes in our beautiful birch finish. It gives the space such an elegant and airy feel.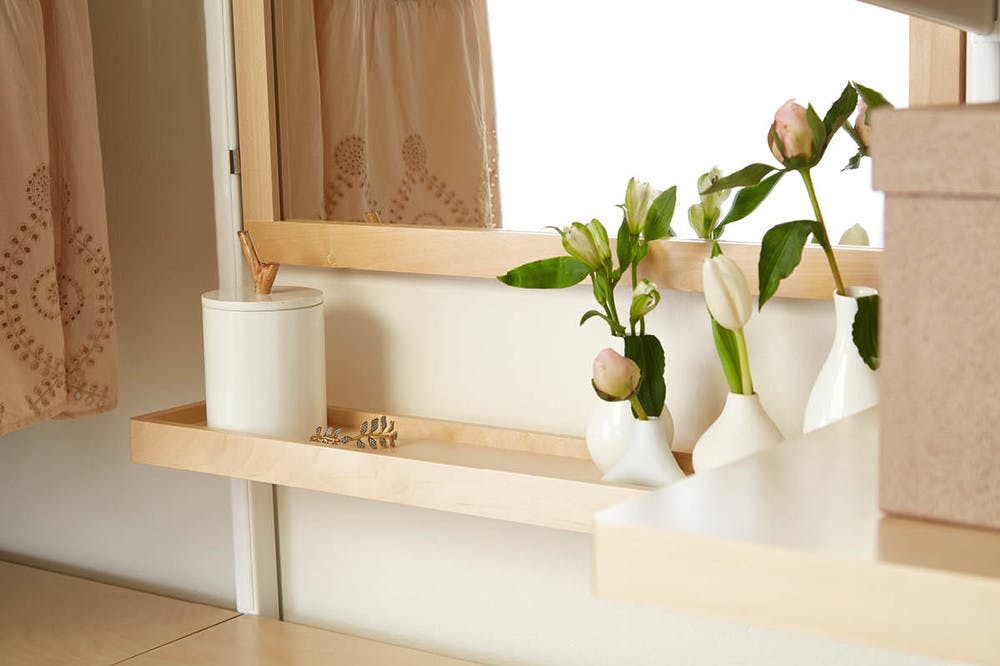 Keep your jewelry, small accessories and perfumes within reach with our new elfa décor Accessory Shelf. The lipped design keeps your accessories organized and easy to see, but still partially contained. It's the perfect place to store your favorite perfumes, small jewelry, plants or décor items.
Plus, create a place to get ready in the morning with our elfa décor Mirror. Perfectly sized to fit between your elfa Standards or Uprights, these Mirrors both open up your space and provide an easily accessible place for you to get ready each morning. You can also use several side by side to create a beautiful statement wall.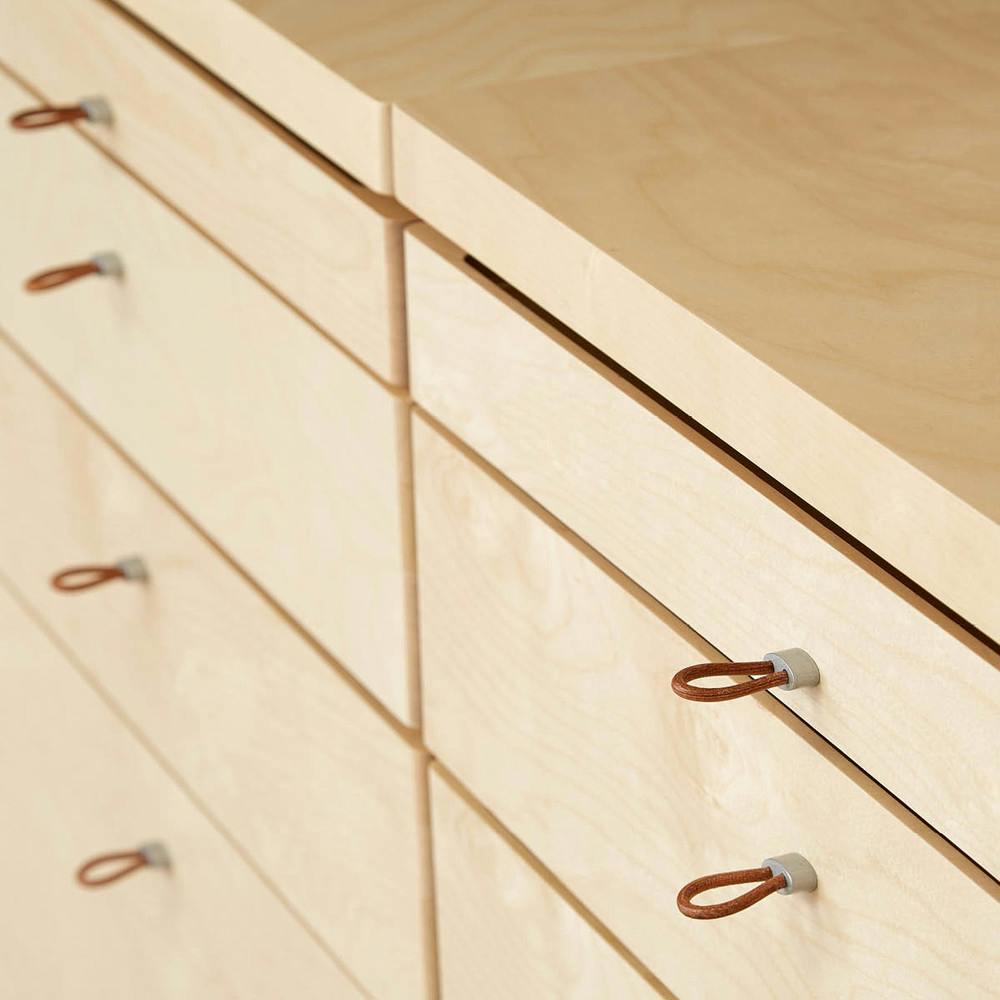 One of our favorite features of new elfa is the seamless look it gives your custom drawers from top to bottom. Seeing the rich wood-grain pattern on the fronts of the drawers provides a beautiful scene to come home to.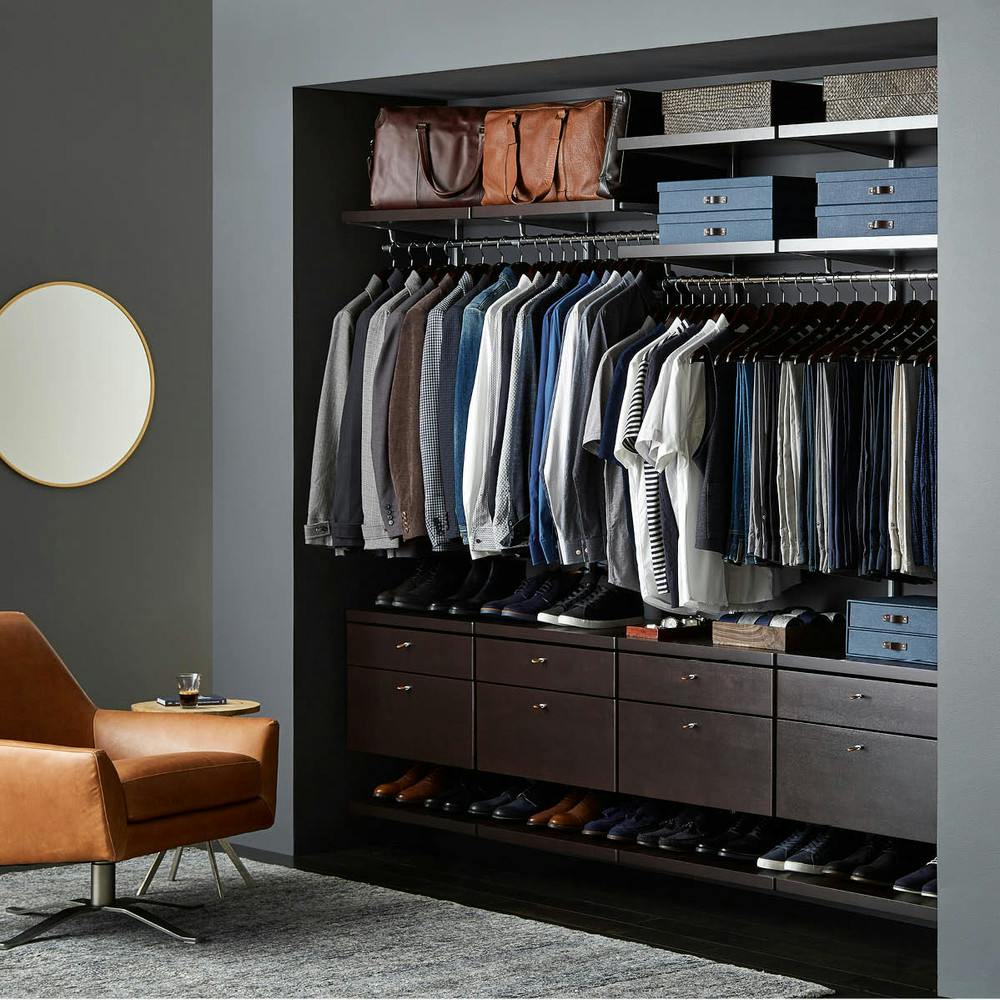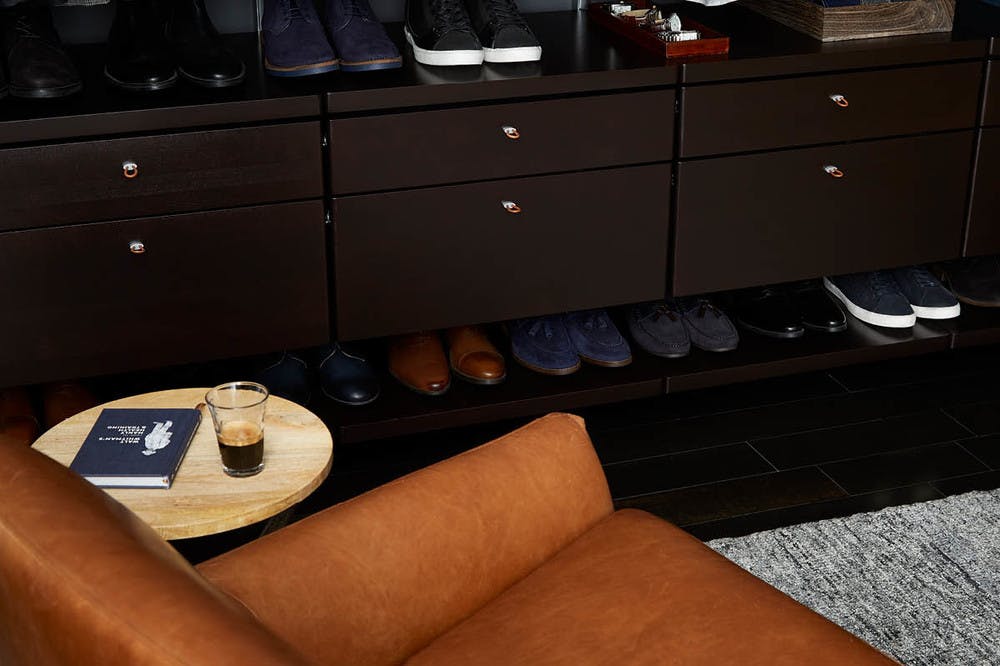 Create a deeper, darker hue to your custom closet with elfa Drawer Fronts & Frames in our walnut finish. The leather pulls really pop, accenting each drawer nicely.
New elfa isn't just perfect for your closet, it also works absolutely everywhere in the home. Here, we used our new elfa Drawer Fronts & Frames to create two banks of drawers for files, offices accessories, supplies and more. Instead of the clunkiness of a traditional file cabinet, new elfa elevates the aesthetic.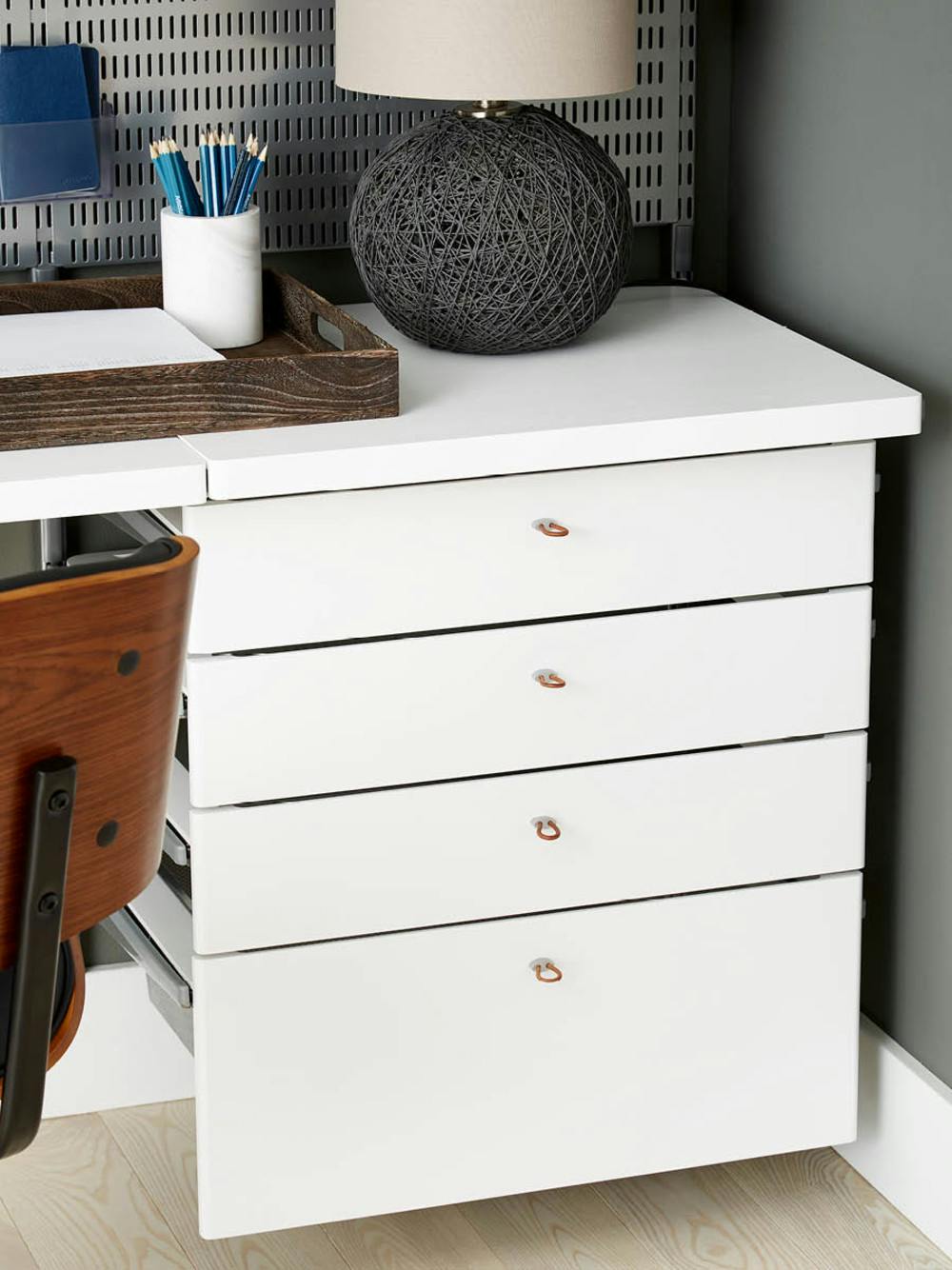 We hope you love our brand new elfa as much as we do. Our buyers and designers are always looking for opportunities to make our best even better and we can't wait to see what you'll do with these beautiful new pieces!