Ben and Shannon Gibson recently welcomed their beautiful daughter, Elizabeth Jane, into the world - and into her new nursery. On the eve of Ben's first Father's Day, he was happy to show off the sweet room with nursery décor that is perfect for their precious girl.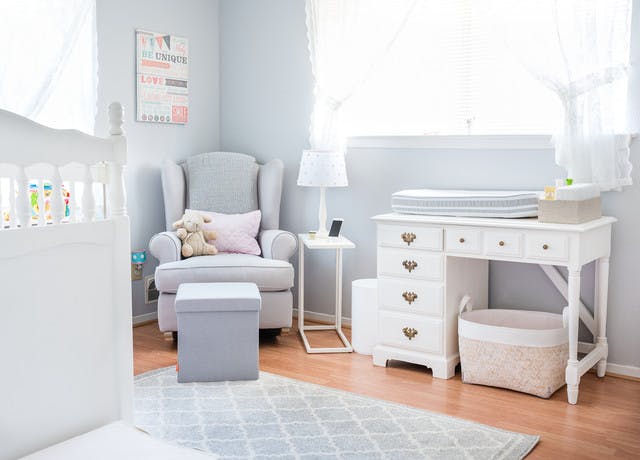 The couple transformed a catch-all "junk" room into a serene oasis that reflects their love of Mid-Century modern design mixed with classic touches and family mementos. Ben says Elizabeth's classic name was part of their inspiration. They chose furniture that was solid and timeless, and added soft, girly touches throughout, like the tulle and lace curtains made for them by their close friend, Kate. The room was painted with Glidden Universal Grey (00NN 62/00) which provided the calm, serene backdrop they dreamed of for the space.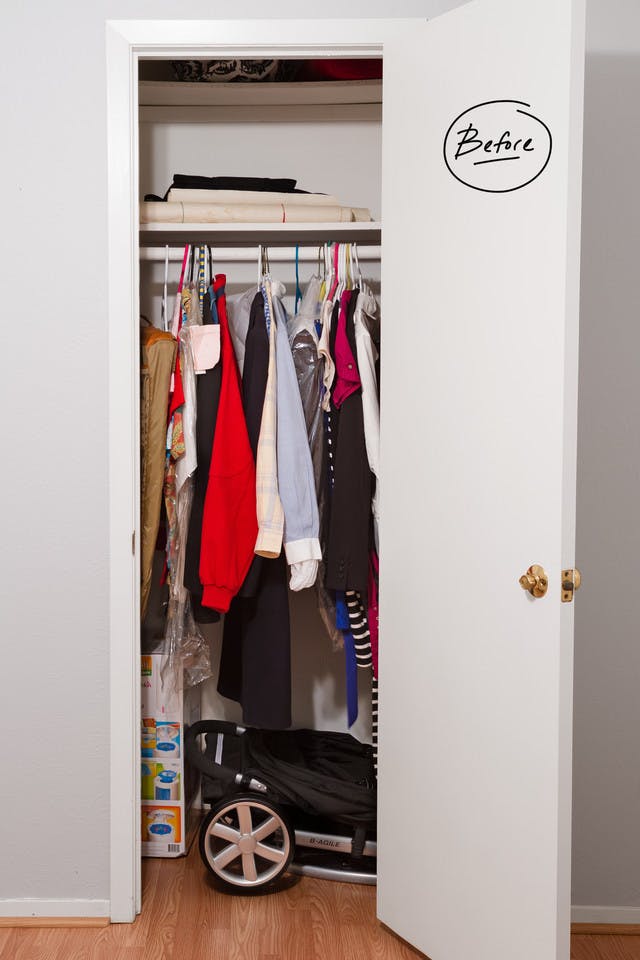 The room has two small reach-in closets and before the makeover, both were completely unorganized and a dumping ground for a hodgepodge of items.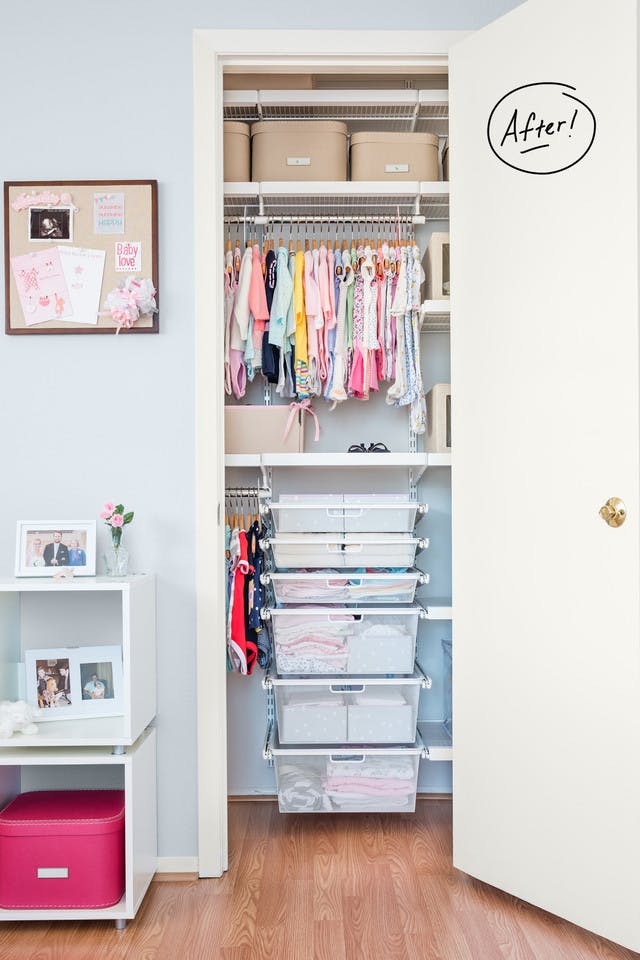 Ben and Shannon love how elfa Shelving and Drawers have completely converted the closets - maximizing every inch of space and turning a jumbled mess into amazing baby closets.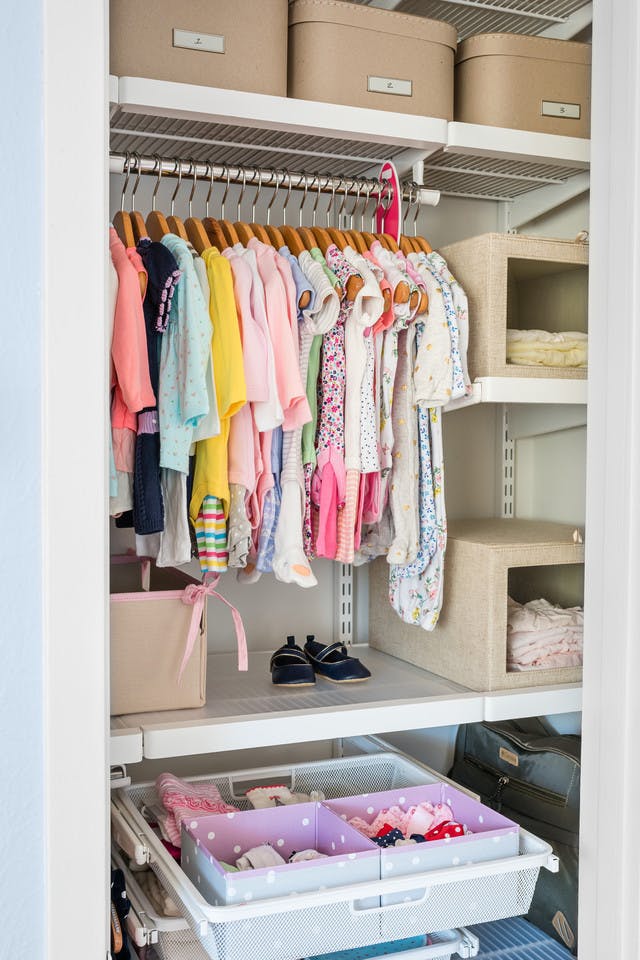 Socks, burp cloths and pajamas are sorted in the drawers so they are easy to find.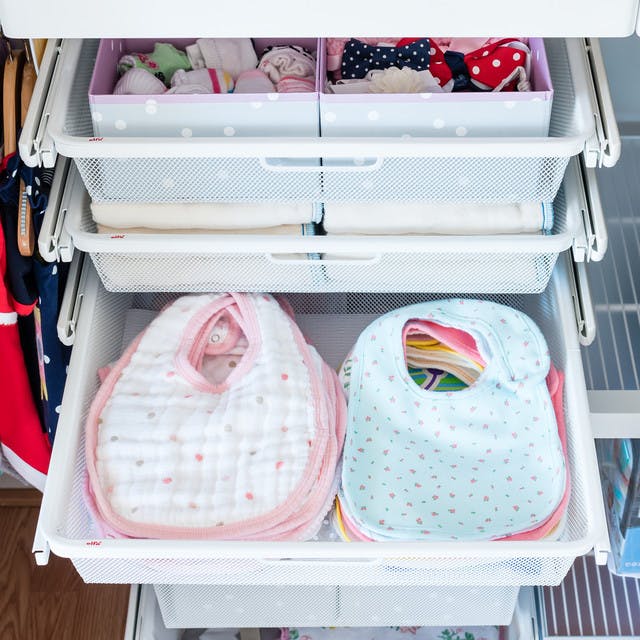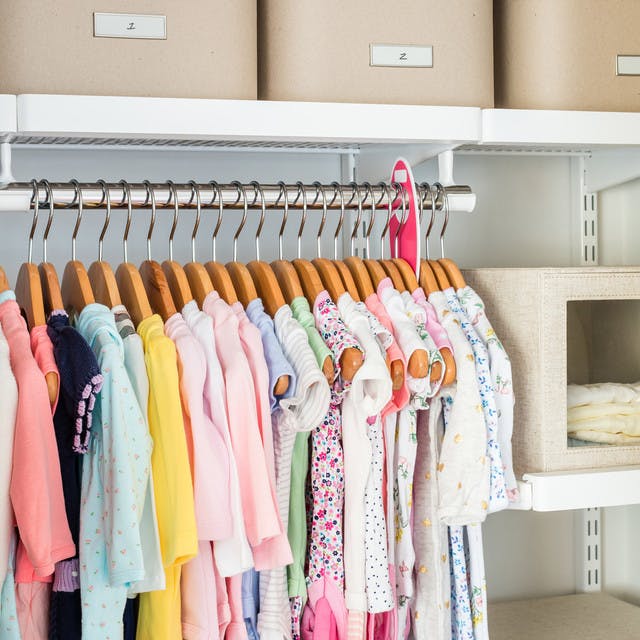 And they love the Closet Rod Organizers that sort Elizabeth's different sizes of clothes. Look at that teeny-tiny fashion cuteness! We really liked Ben's and Shannon's idea of using our Oskar Boxes on the top shelf of the closet for extra diaper storage. They took the diapers out of the packaging with each box representing a different size diaper.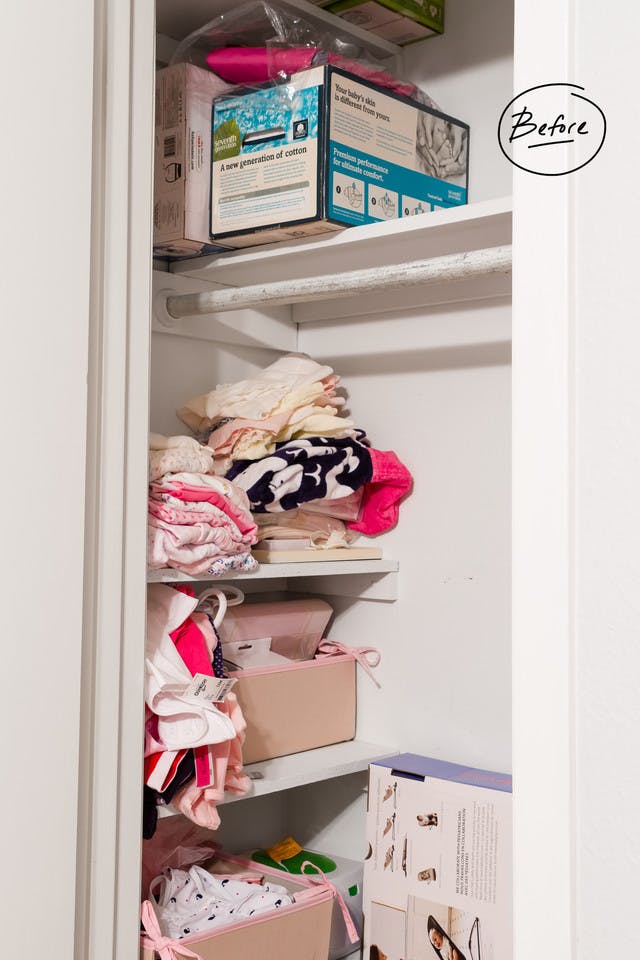 Before, the second closet was a place where the couple piled gifts from baby showers and purchases prior to Elizabeth's arrival. The quirky configuration of the closet's original 1963 design wasn't an efficient use of space.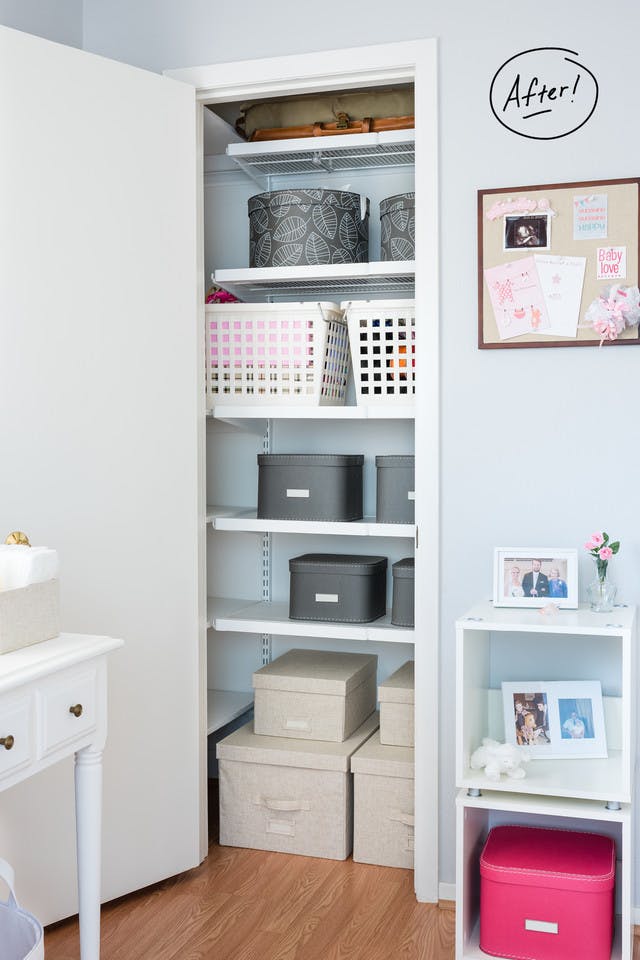 Again, it was elfa Shelving to the rescue with a design that makes the most of the vertical space in the closet. A beautiful combination of storage boxes helps contain items that aren't used every day.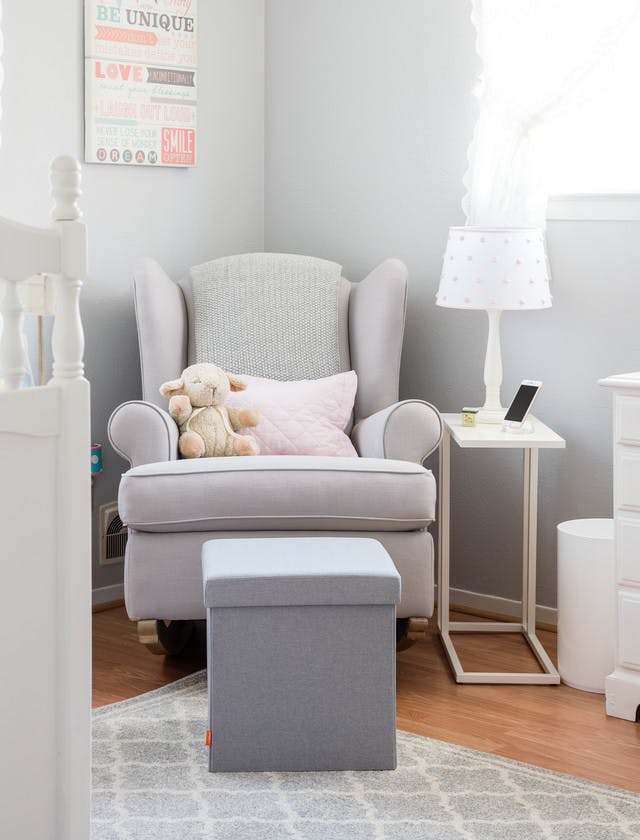 Ben and Shannon created a cozy corner to make bedtime rituals calm and quiet. Our Poppin Box Seat is great as an ottoman and stores extra blankets inside.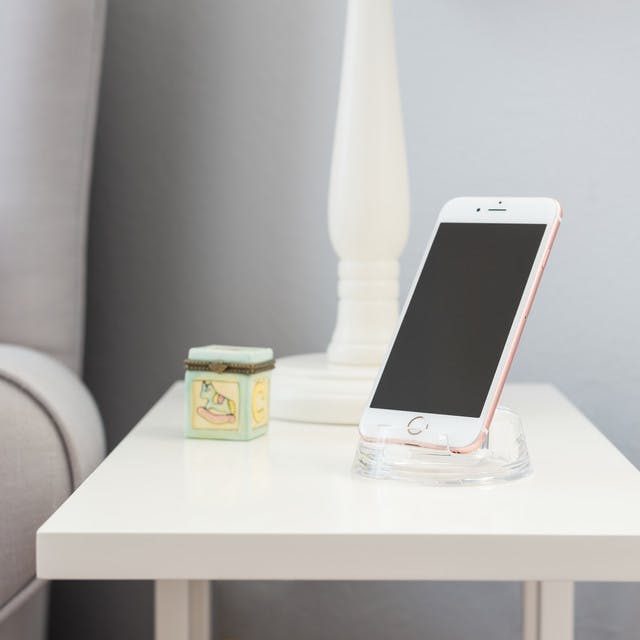 Our C-Table sits alongside the comfy chair and Ben's phone is propped on our Smartphone Stand - the couple often uses the app, Sound Sleeper, which simulates the comforting white noise of being in the womb. The stand helps amplify the noise which lulls baby Elizabeth to sleep.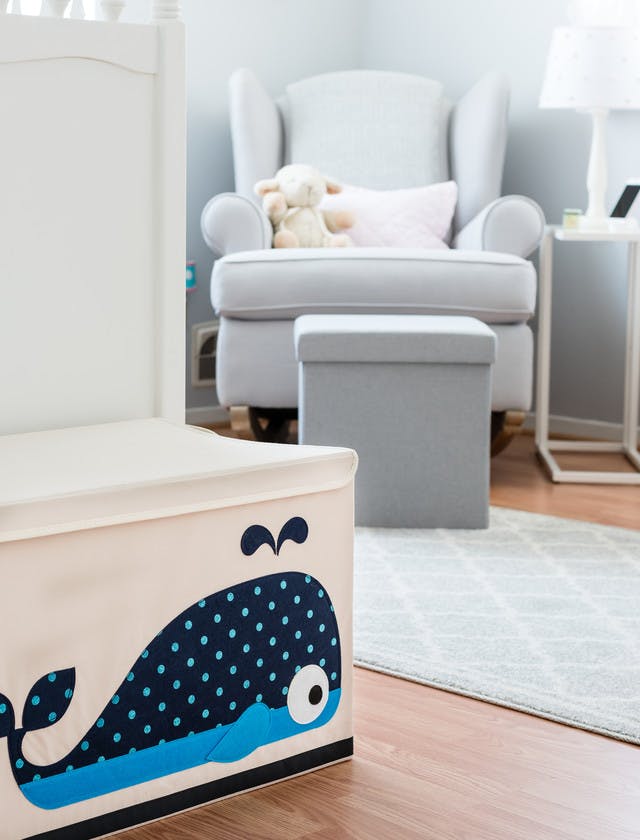 They chose the Whale Toy Chest by 3 Sprouts because they love the coast and have a bit of an ocean and sea life "sub theme" going on in the nursery - a theme that appears on Elizabeth's first swimsuit and a special book the couple bought for her prior to her arrival.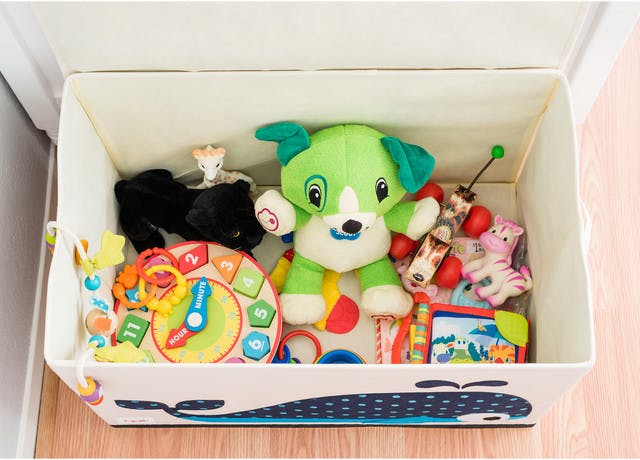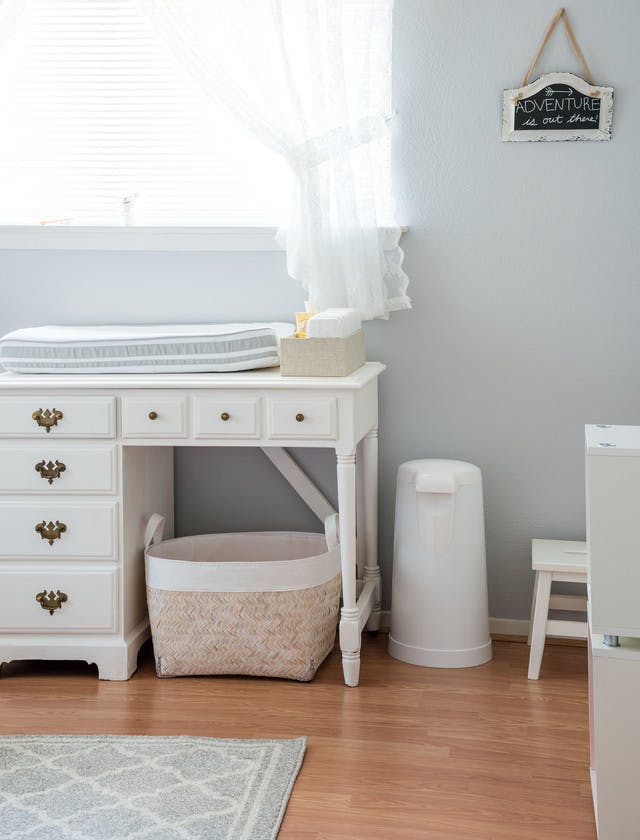 Ben's grandmother's sewing table was transformed into a lovely changing table.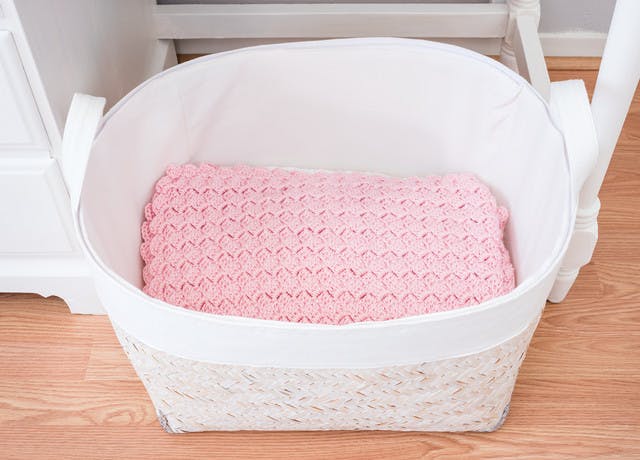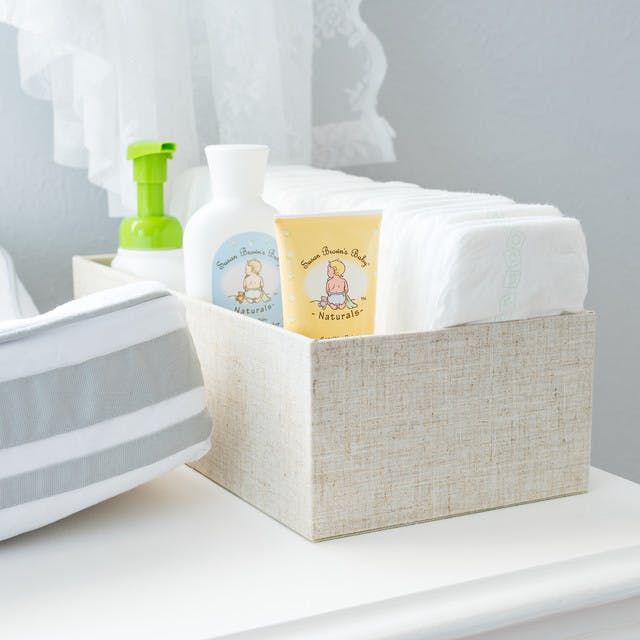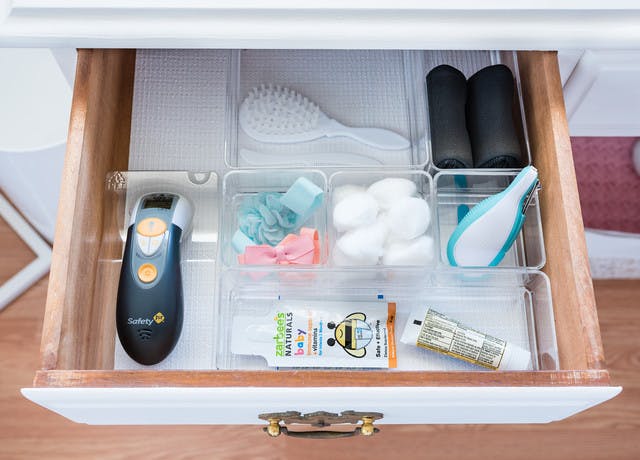 Our Linus Drawer Organizers store a thermometer and little baby grooming tools and necessities. Ben and Shannon love how customizable the organizers are and how they compartmentalize everything in the drawers of this special piece of furniture.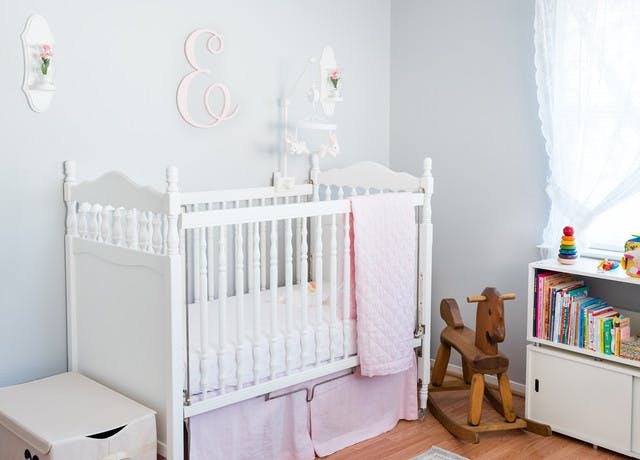 Ben's childhood crib was given a fresh coat of paint and is now Elizabeth's. The paint was selected to match the new shelving that was used throughout the nursery.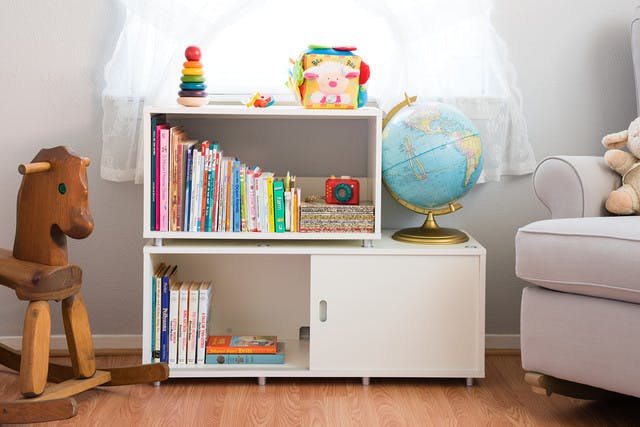 Our Vario Stacking Console and Shelf complement the room beautifully, and provide that Mid-Century look that Ben and Shannon love. Ben's childhood rocking horse sits on one side of the shelving piece and his grandfather's globe is
proudly displayed and represents all of the family's adventures that are ahead.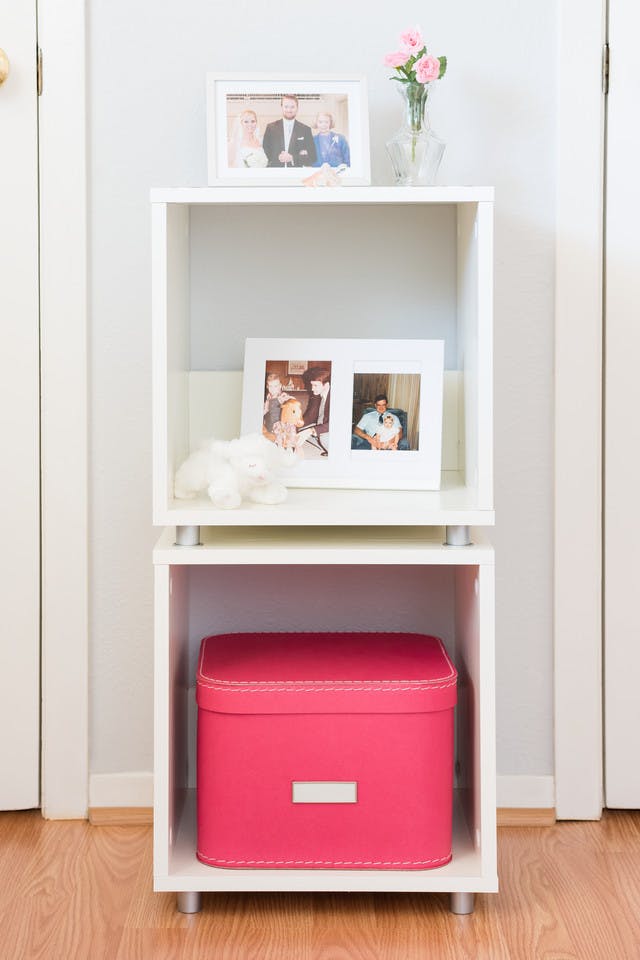 On another Vario Shelving Tower, a photo of Shannon as a baby with her father is displayed, as well as one of Ben on the rocking horse that is now in Elizabeth's nursery.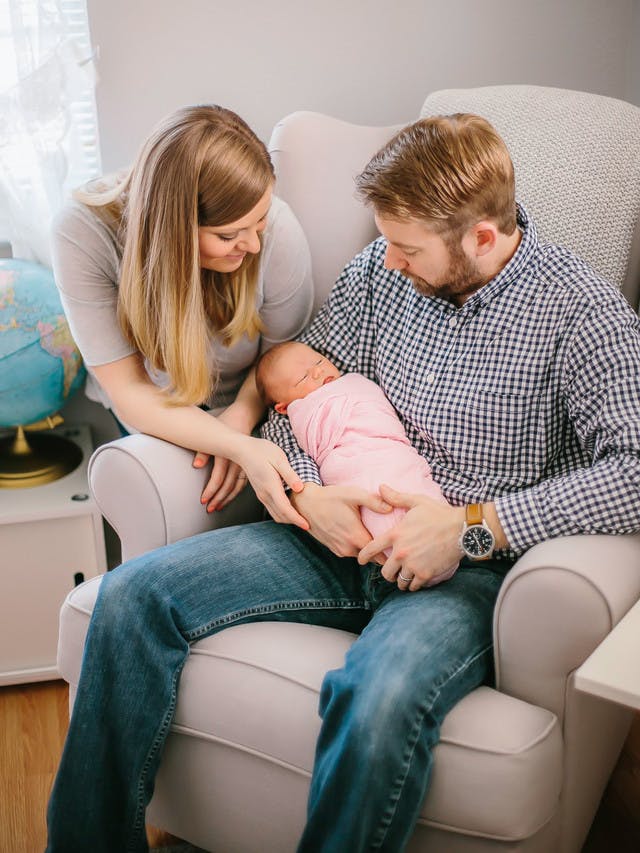 Happy Father's Day, Ben! Little Elizabeth's sweet space is picture-perfect - and perfectly organized! And happy Father's Day to all the great dads out there!