Do you ever come across a product that has so many different ways to use it, you just can't wait to get started? Well, for me that product is the Like-it Modular Drawer!
Exhibit A:
The first space I used them in was my kitchen cabinet. My family members and grandchildren were always needing to access their water bottles, so matter what storage solution I used, the bottles were always a constant mess! If I could redo my kitchen, I'd choose all deep drawers instead of cupboards. But since I can't, I decided to give the Like-It Drawers a try.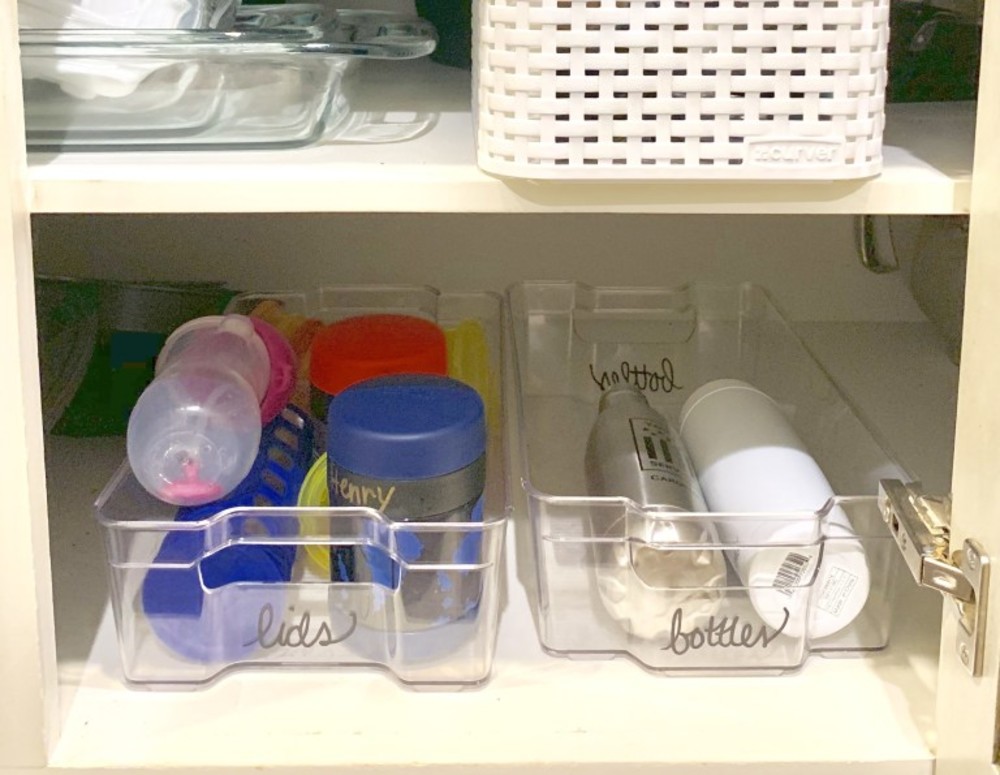 As you can see, the Short Wide Modular Drawers fit perfectly inside my kitchen cabinet shelves. I separated them into two categories--water bottles and lunch items--so no more bending over to search for lids or putting things in the wrong bin. It looks so nice and clean now!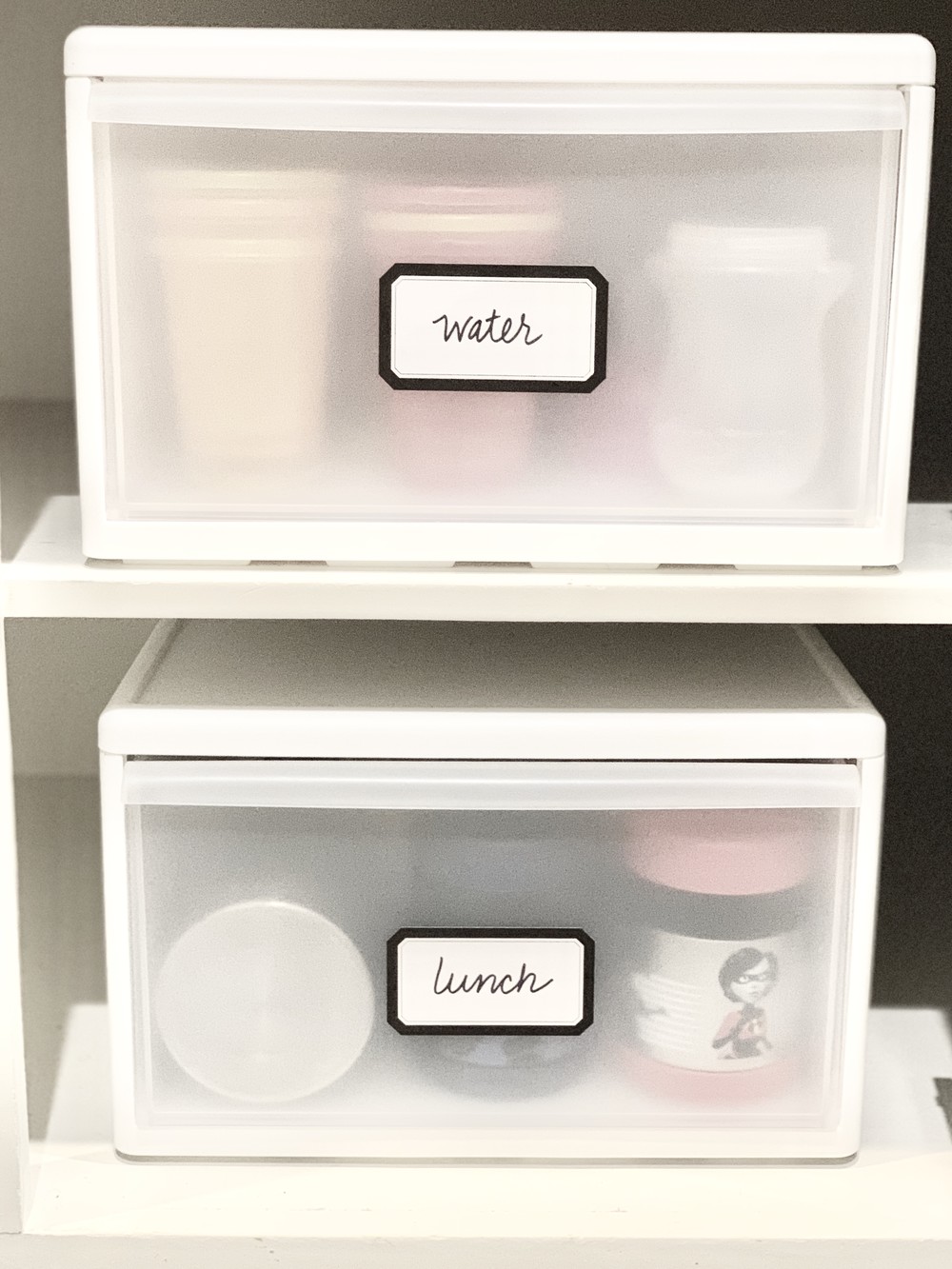 Exhibit B:
In my Neat Freak office I like to stock up on things that I use all the time, so I needed some more storage to hold my supplies. But I wanted them in the closet, not out on my desk--so, you guessed it, I used the Like-it Modular Drawers here too!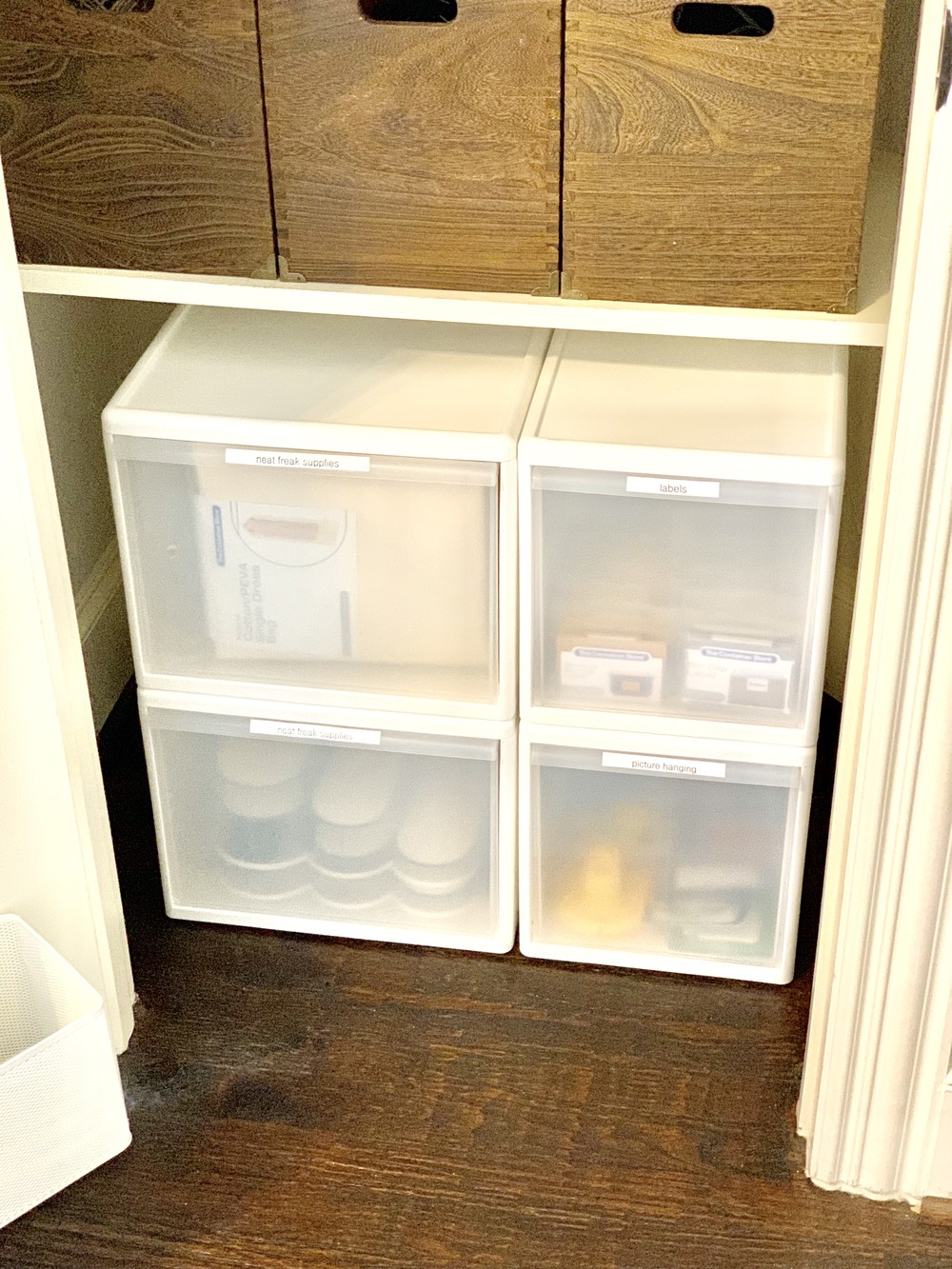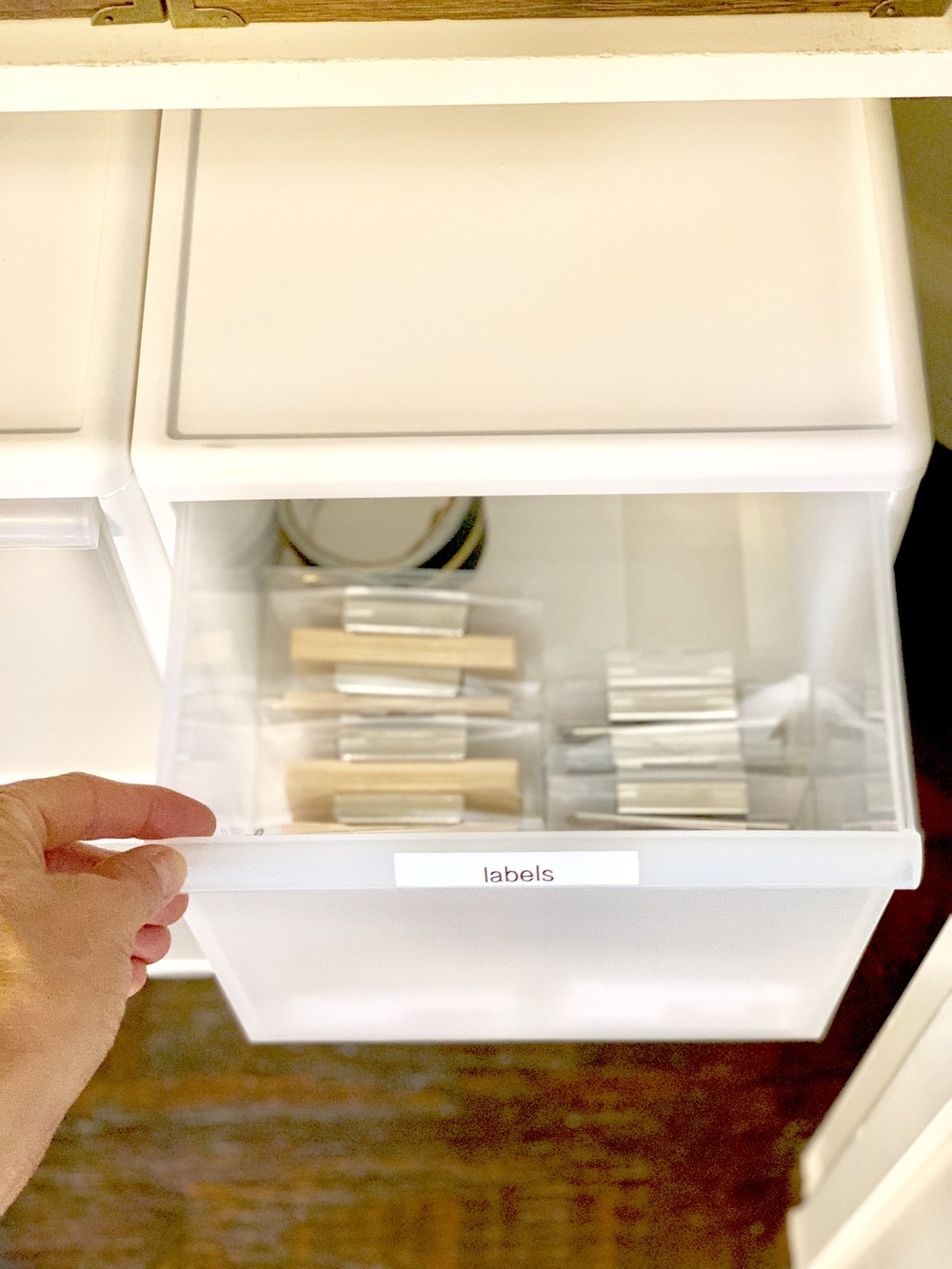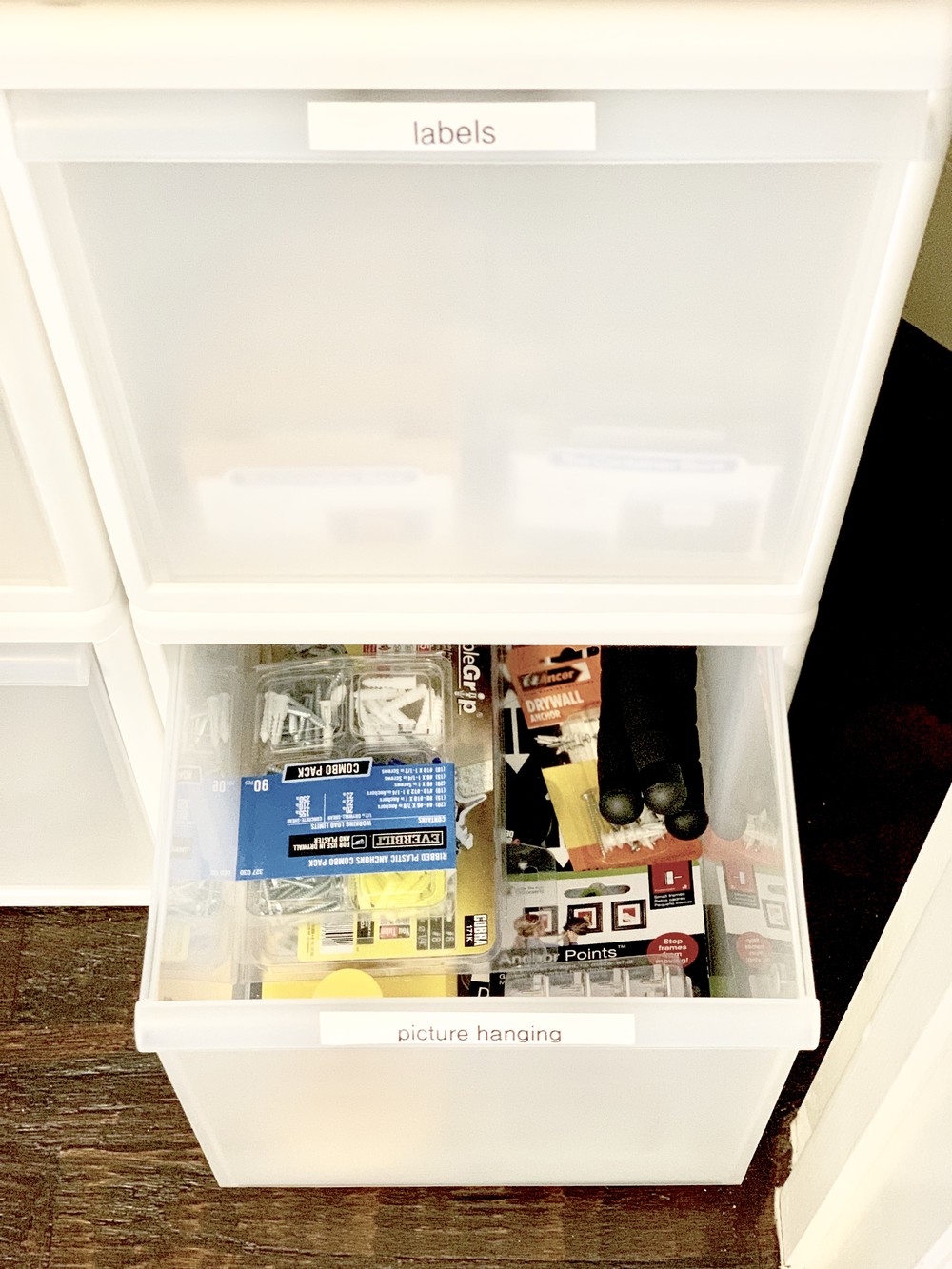 In this case, I used two Tall Wide and two Tall Medium Drawers. They fit perfectly on the floor and give me all the storage I need! I also added some simple labels and, just like that, I'm organized and happy!
Exhibit C:
Next, it was on to the laundry room! Most clients I work with need extra storage in the laundry room (just as I did), and once again the Like-it Drawers worked perfectly! I stacked three of the Tall Wide Drawers on the floor and paired them with a Three-Bin Laundry Sorter and labels for instant organization!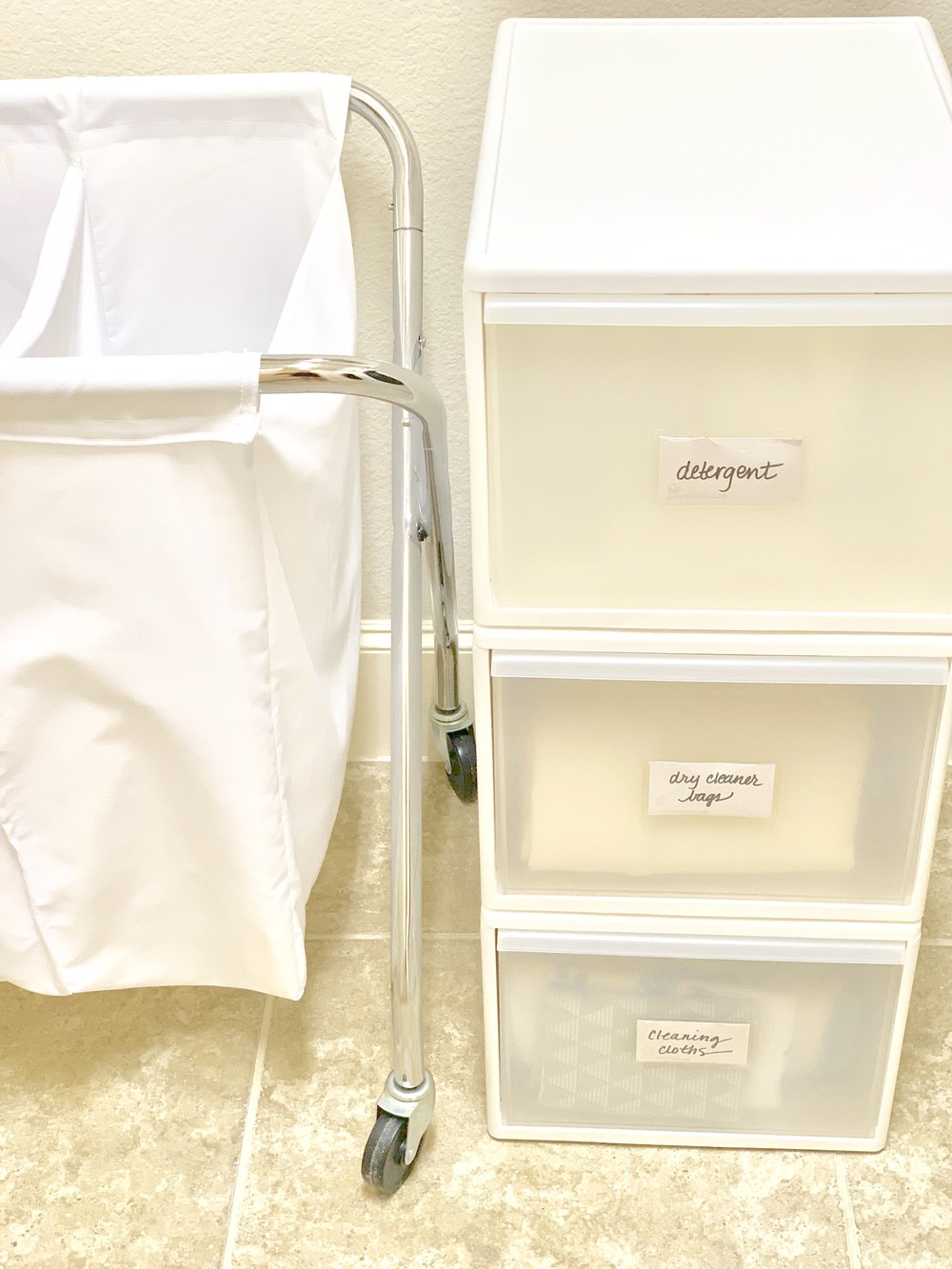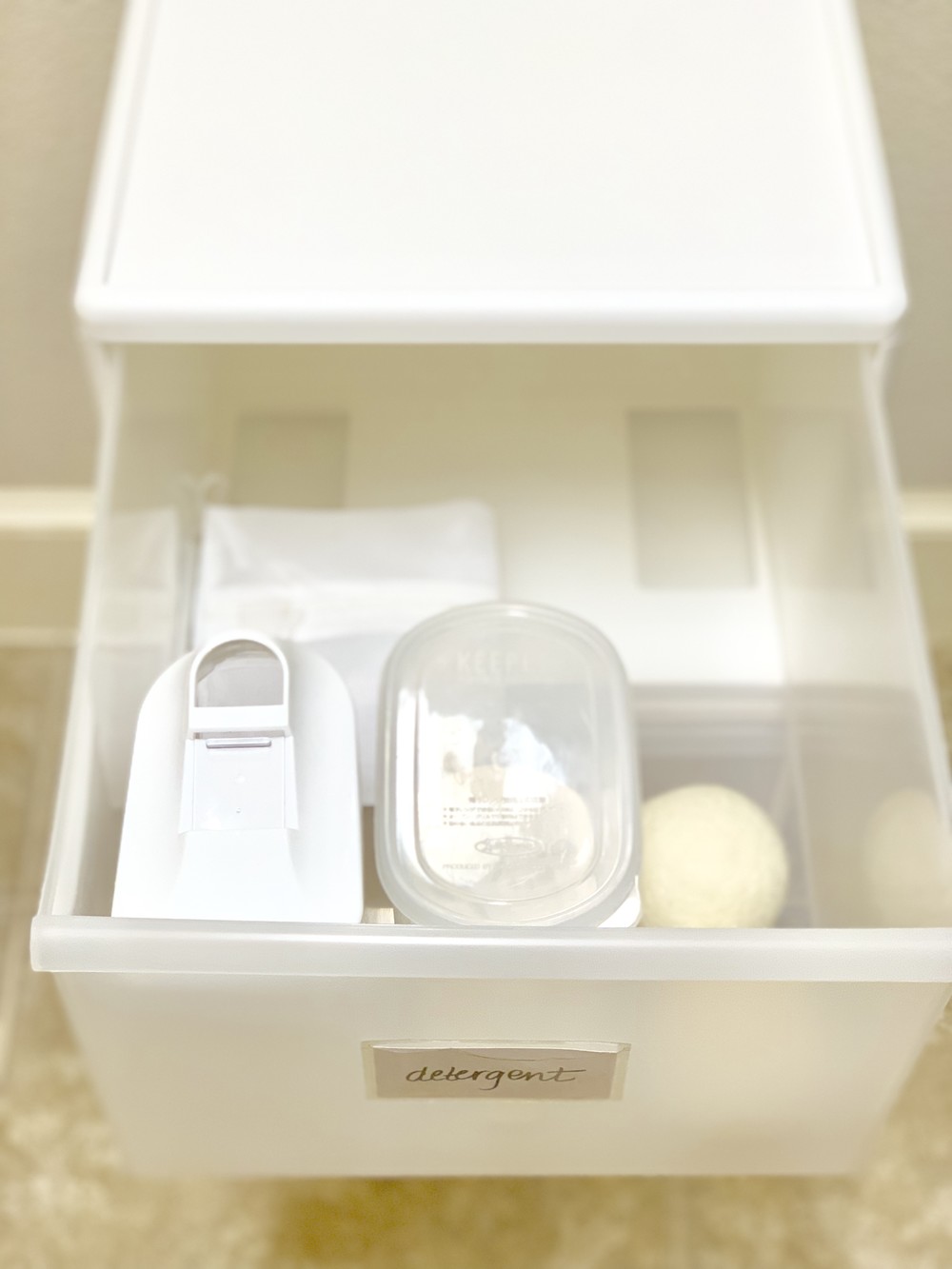 While working on these spaces, I had so many other ideas floating around in my head about how these drawers could be used, including:
Dorm rooms (for school supplies, bathroom supplies, and dresser drawers)
Baby's room (for diapers, wipes, changing pads, baby clothes, and bath supplies)
Kids' closets (for use as a young child's dresser so they can dress themselves)
Kitchen (for under the sink storage, pantry drawers, and cleaning supplies)
Bathrooms (for personal products, washcloths, cleaning supplies, and back stock items)
Garages (for tool storage, golf balls, golf accessories, power cords, and gardening supplies)
Back yard (for BBQ tools, pool toys and supplies, towels, and swim diapers)
What ideas do you have? Tell us in the comments below--we'd love to hear!