It's no secret - moving is hard! Planning a move while also planning for the birth of your child is, well, even harder. No one knows this truth more than Lindsay Aratari and her husband John Paul, who are simultaneously planning the arrival of their second child AND their move from their current home in Buffalo to their new home in Rochester, NY.
Knowing the degree of stress that laid ahead of them, Lindsay gave us a call to collaborate on the type of products she and her husband could use to pack up their kitchen. "The kitchen is always the most time-consuming area of the home to pack up, so we decided to start there," she told us.
To get started, they chose tons of packing and storage options. There's a chance some of their items will need to stay in a storage throughout the moving process so she, "wanted to find boxes that would be sturdy and hold a lot of things. And because we haven't purchased our new home yet, we need boxes that will last a while." Plus, these totes will safely store their kitchen items, and they can easily reuse them in their future home!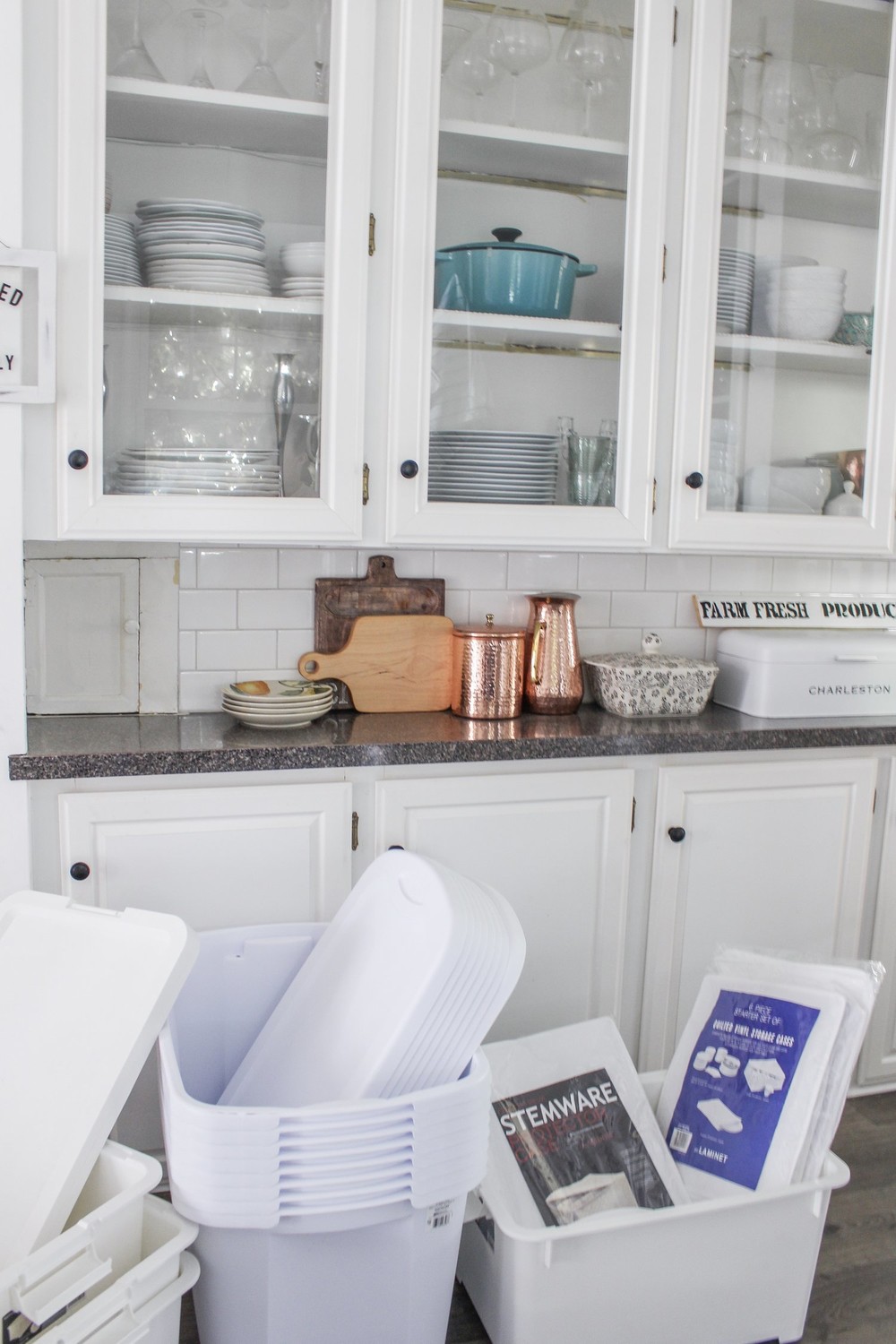 Lindsay decided on these items to pack up her kitchen: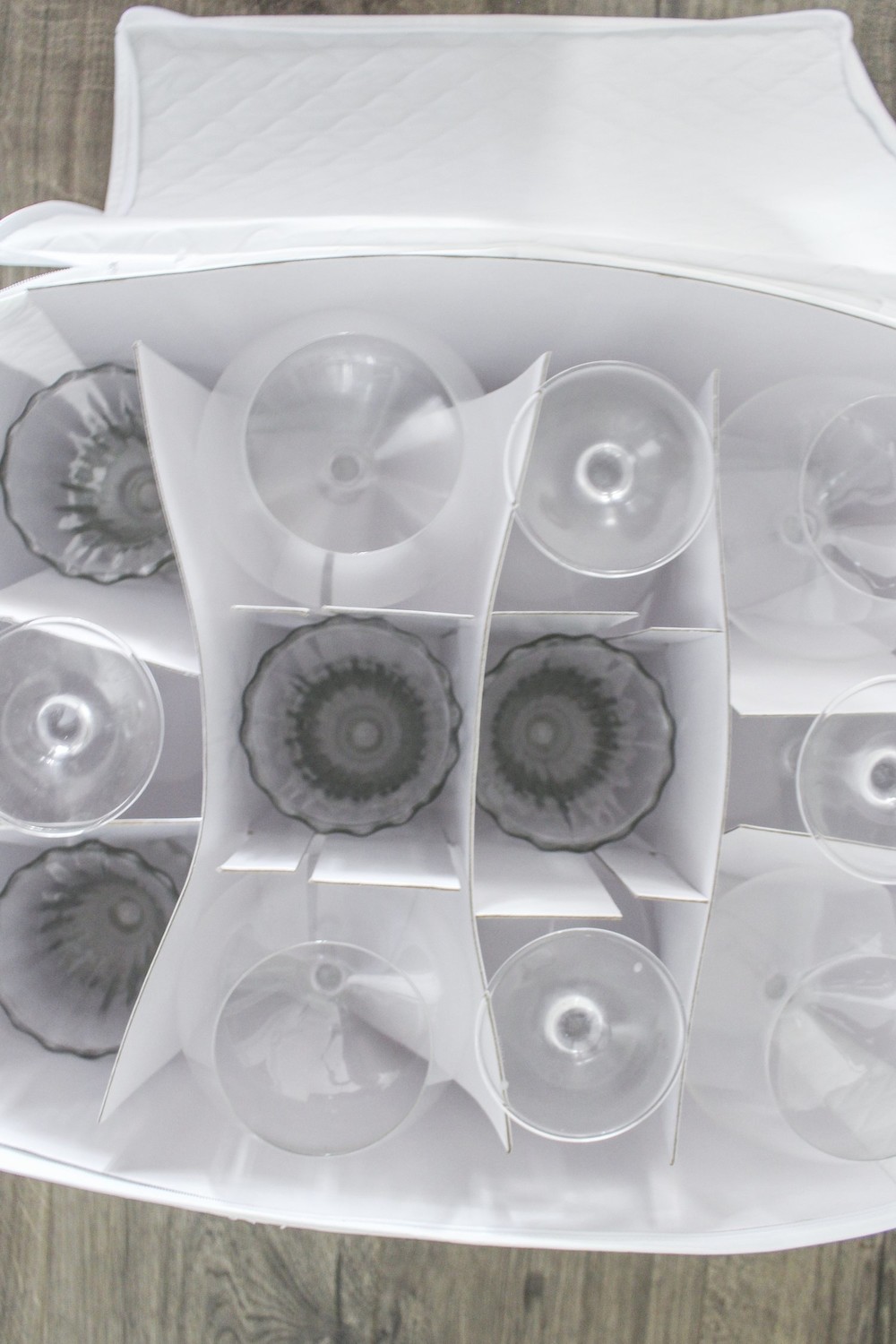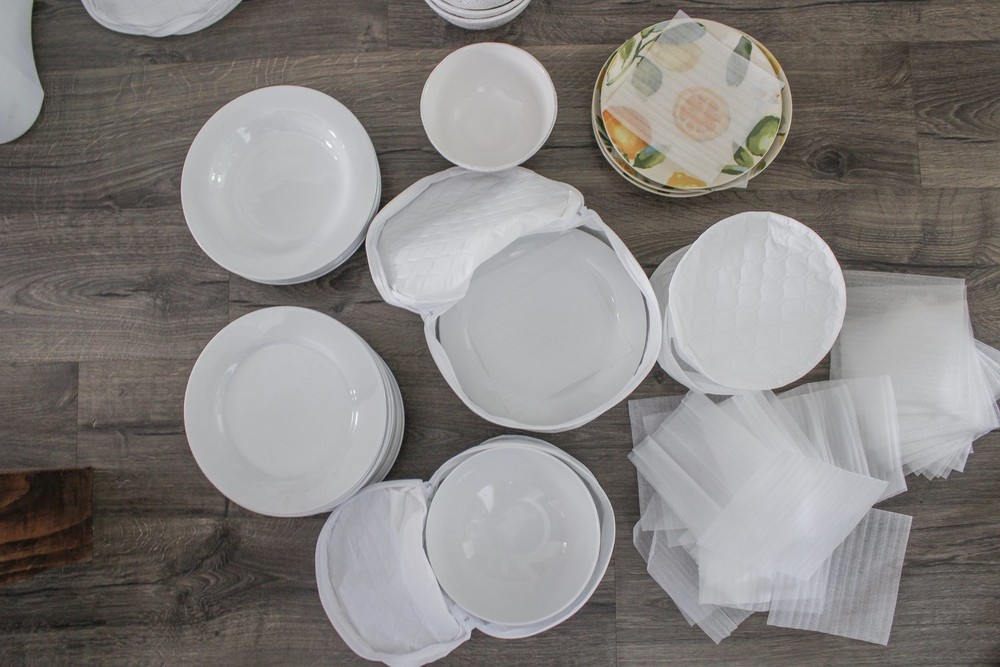 Lindsay's tips for kitchen packing:
Start by going through each cabinet and drawer, and either donate, toss, or sell items that you do not want to bring to your new home. ("This was HUGE in helping us narrow down how many bins we would need!")
If you are not moving into your new home right away, decide how many kitchen items you need to leave out. ("We will still need to have some cups, plates, bowls, leftover food containers, food, silverware, pots/pans, etc. on hand in the meantime.")
Pack the extra dishes, cups, glasses, and mugs first. ("Using the quilted china storage set was great! They come with little dividers so that items don't rub against one another. They also keep dishes from getting dirty, and they're perfect for smaller cabinets!")
Pack the appliances, servingware, pots/pans, and leftover food containers. ("I used the rolling totes for my appliances as they are heavier and it made them easier to move. The leftover containers were a great fit for the non-rolling totes as they are lightweight and stack easily.")
Use paper or packing peanuts to protect any breakable items.
Place flatware in either a large plastic container or freezer bag
Save a couple of totes for last minute items. ("I saved 2-3 totes for all the items that we're currently using, plus any leftover food.")
Overall, the process went smoothly, and both Lindsay and her husband were extremely satisfied with the results. "I am all about keeping things in order, and these helped me not to lose my mind while packing up our kitchen!" she says. Hopefully the next time you have to move your kitchen items, these helpful tips and products will make it much easier!
(You can check out more on Lindsay's blog and Instagram account.)