When their son Ellis came along, Max and Megan quickly realized that they were running out of efficient storage space in their home. In particular, they realized their "everything closet"--used to store items such as books, clothes, office supplies, and mementos--was in desperate need of some organizational love, so they turned to Julianna Strickland, CEO and Founder of Space Camp Professional Organizing for help. Julianna was happy to lead the way, and she partnered with The Container Store's Custom Closet designers for a beautiful Elfa closet makeover.
Check out the video below!
Before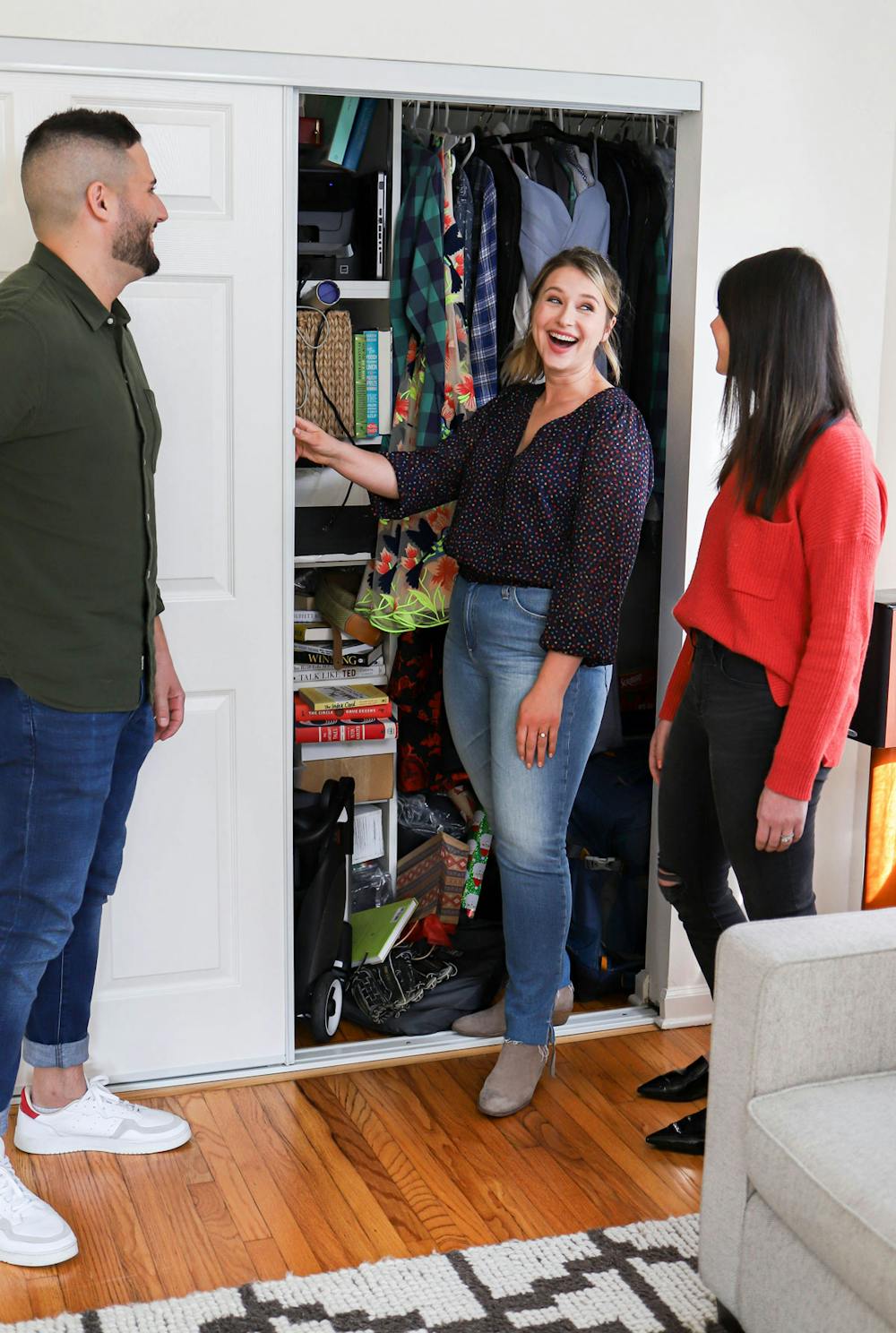 Max, Julianna, and Megan discuss the Everything Closet.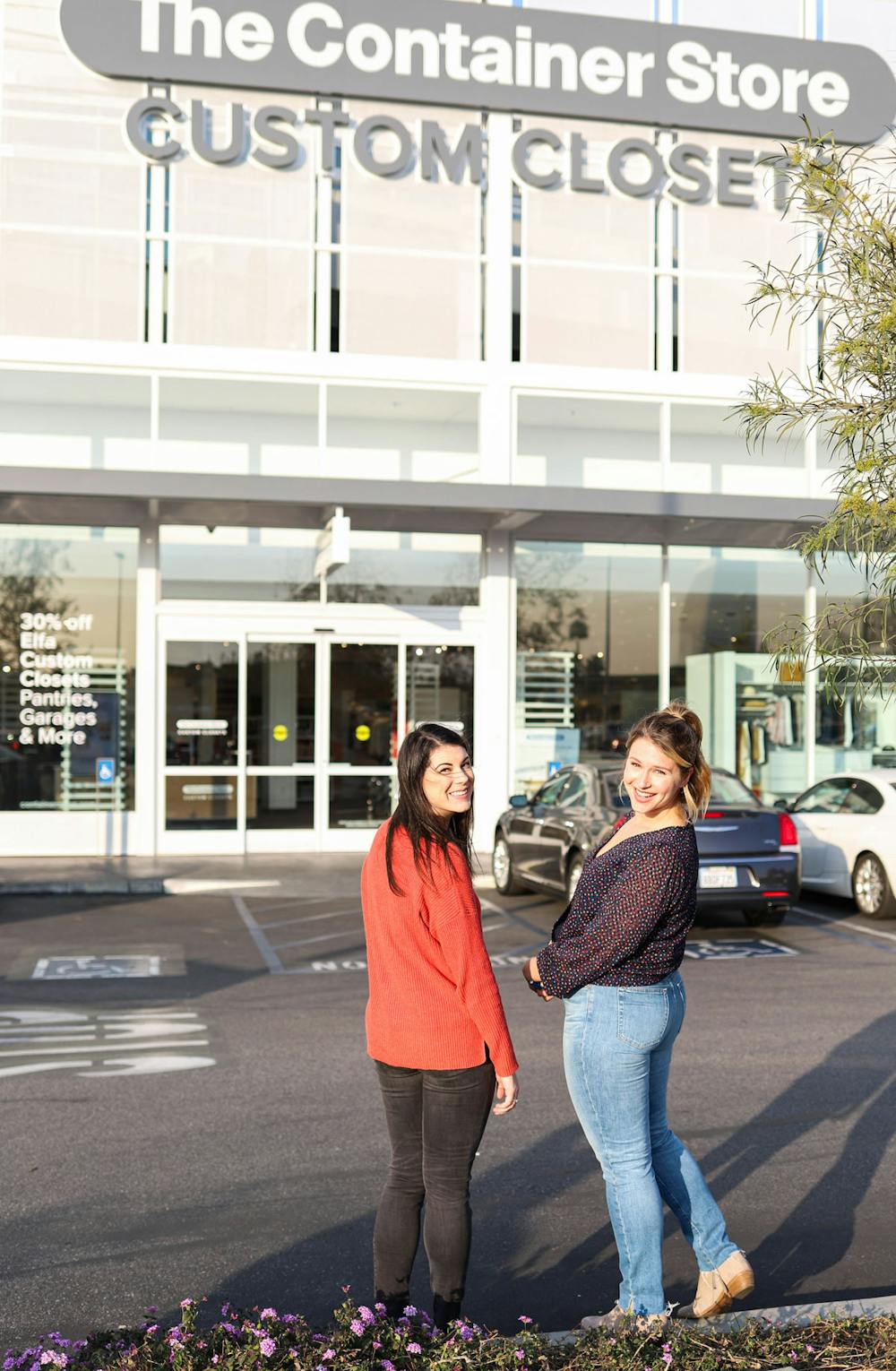 Megan and Julianna visit The Container Store Custom Closets location at Farmers Market.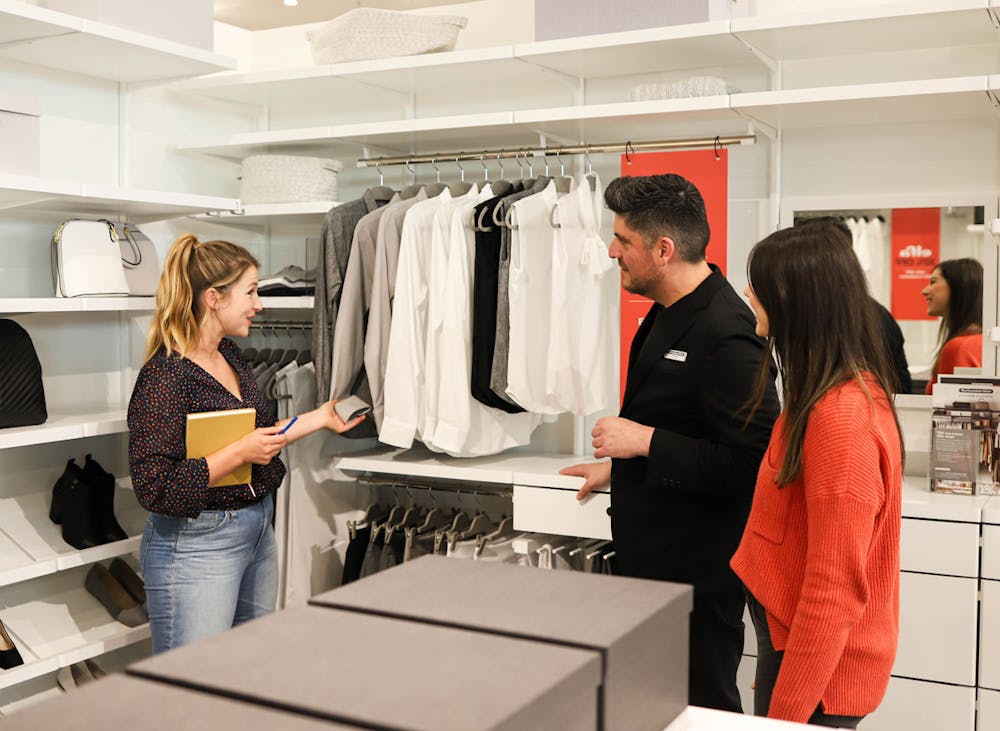 After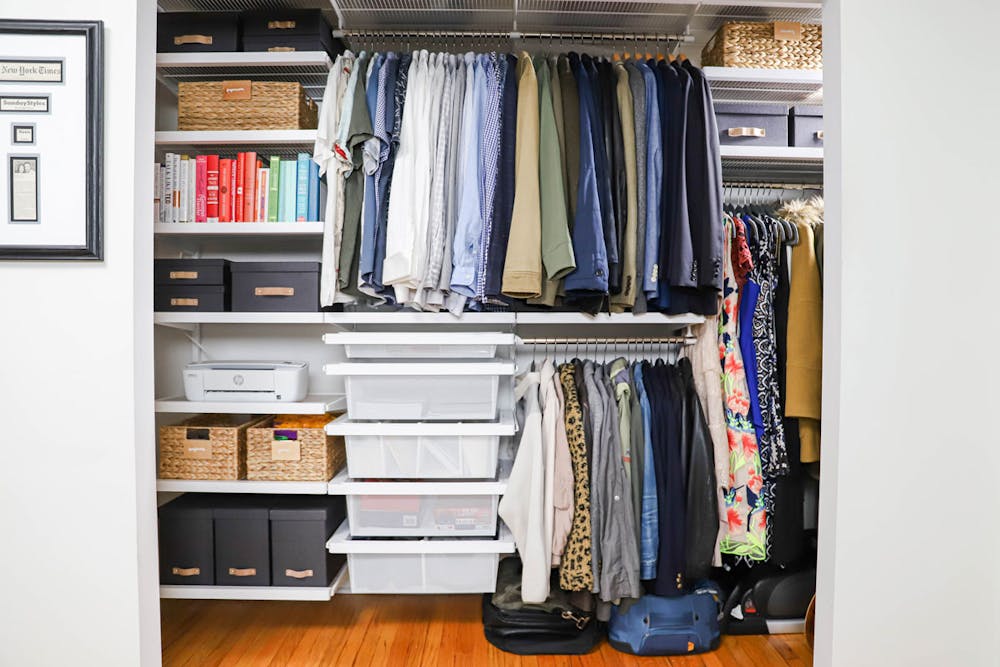 Working with Custom Closet expert Jeremy at our Farmers Market store location, Julianna and Megan designed a fabulous new closet (in White Elfa Décor) that made much better use of their available space. Megan and Max were thrilled with the results!
Need to show your "everything closet" some love? Our Custom Closet experts would love to help! You can make an appointment at one of our store locations, live chat with us on our website, or call us at 1-800-733-3532 to get started. (Our Customer Solutions Department is available to take your call or chat Monday through Saturday, 8 AM - 8 PM and on Sundays from 9 AM - 7 PM CST.)