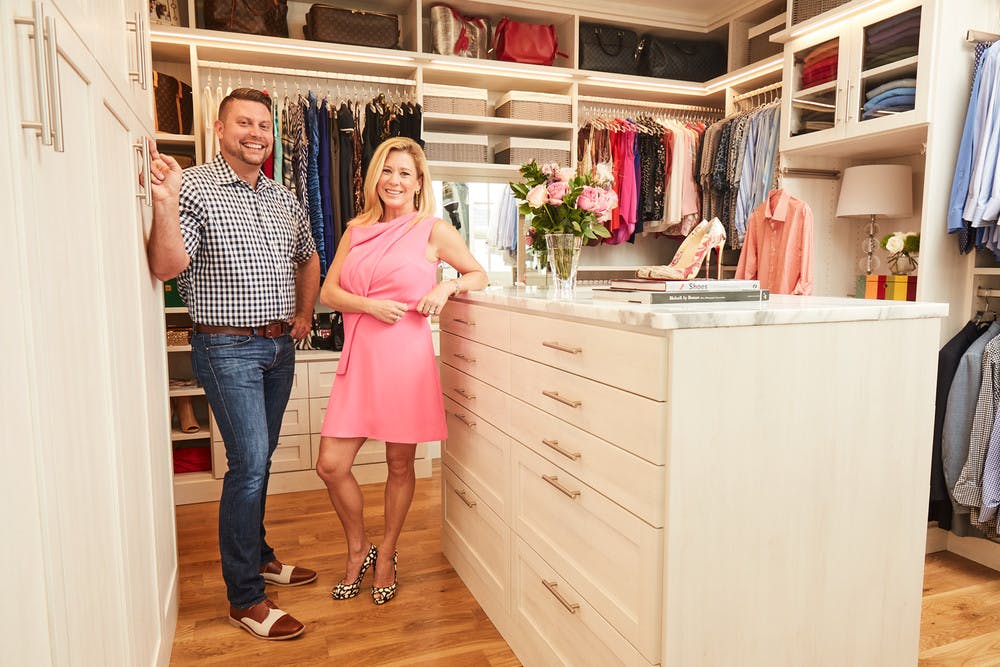 When Brooke Cracken and her husband John moved into their new Highland Park home, they realized the master closet needed help. A LOT of help. The builder's idea of a closet was woefully inadequate - a single built-in drawer unit and a few shelves and hanging rods. There was simply no place to put anything. There wasn't even an area where Brooke could sit down and put on her makeup. A friend of hers suggested that she look at Laren custom closets at The Container Store. And that's when she met Contained Home Organizer, Charley Turo.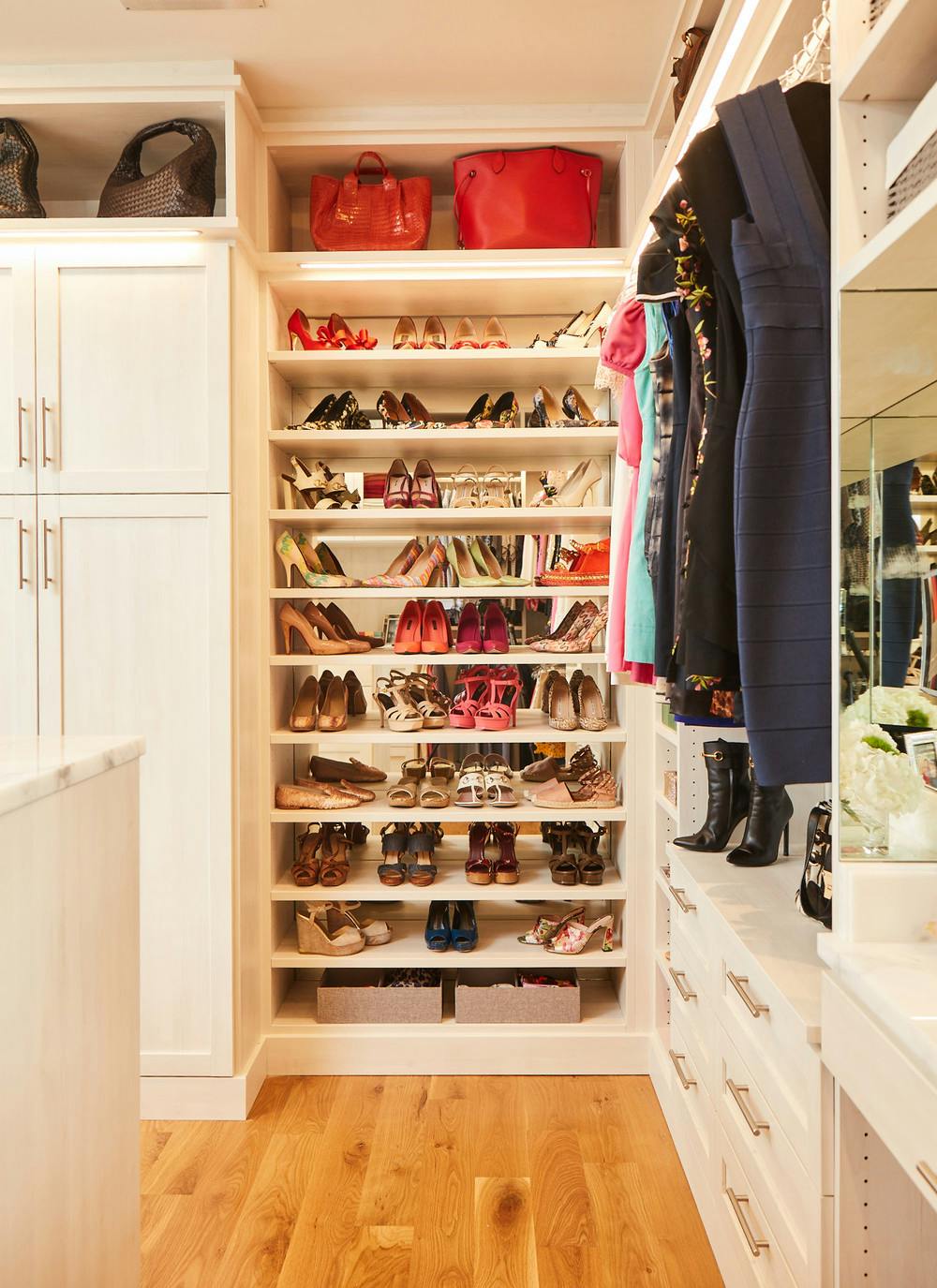 After a single consultation, Brooke and her husband knew they had hit the jackpot. Starting literally from the floor up, Charley talked to the couple about what they needed the space to do. Of course, there had to be room for both of their clothes, shoes, and other accessories (easier said than done), but Charley opened their eyes to what they could achieve. "Charley made all the difference in the world," said Brook. "There's no way we would have gotten the closet we did without him."

"I needed someone who could listen to what I wanted, bring ideas to the table and work with us to create what would REALLY work," said Brooke. "My biggest concern was that everything wasn't going to fit."
"Brooke and her husband needed a closet that didn't feel like a closet, but rather an extension of their bedroom. I wanted to give them a space that not only showcased their wardrobes, but exuded a sense of calm, order and beauty," said Charley. "Our Aspen finish coupled with their gorgeous wood floors was the perfect place to start. "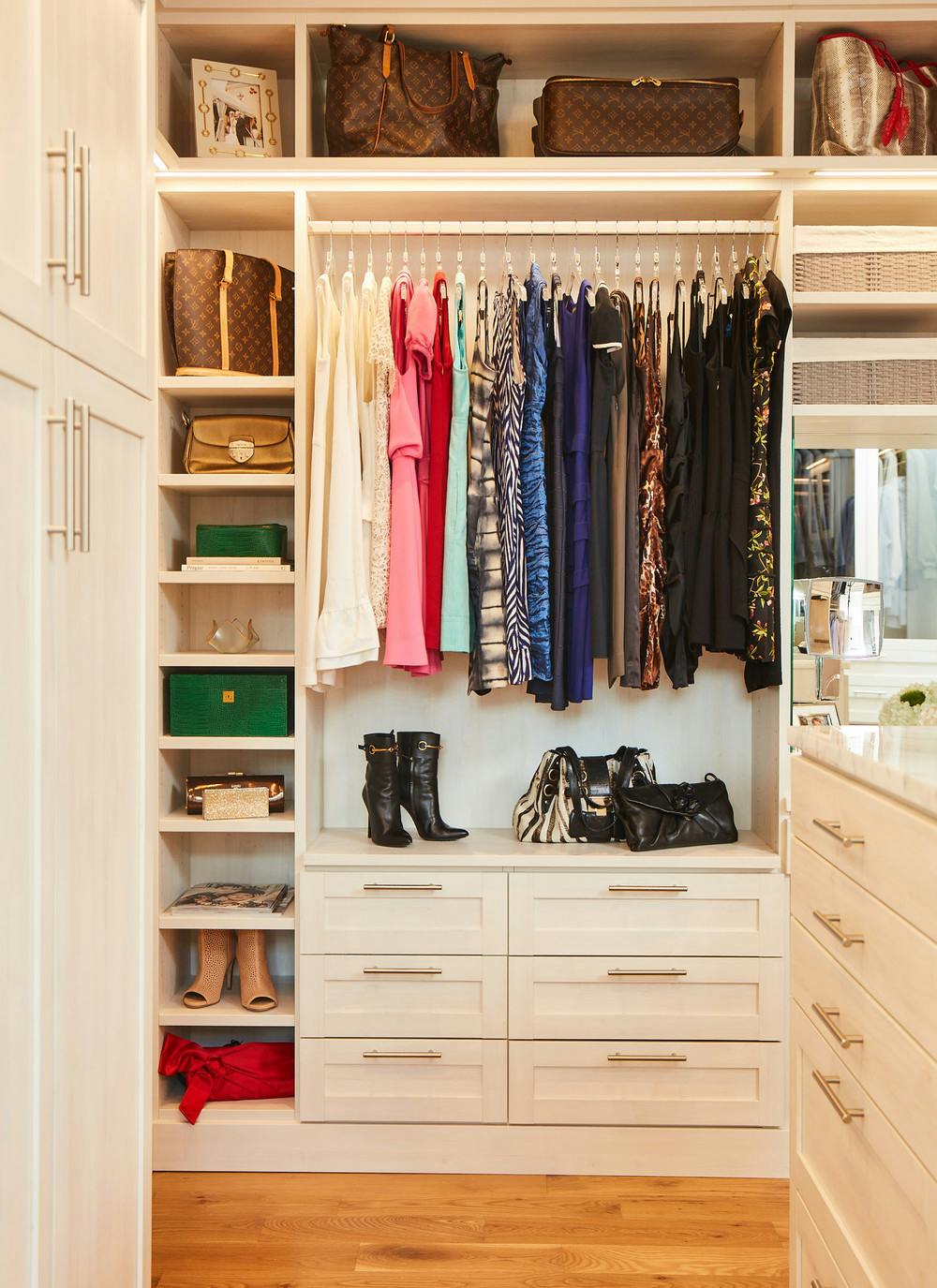 Getting there took a lot of listening and willingness to make adjustments. "I would draw up an idea on a napkin and text it to Charley, and somehow he made it all work!" said Brooke.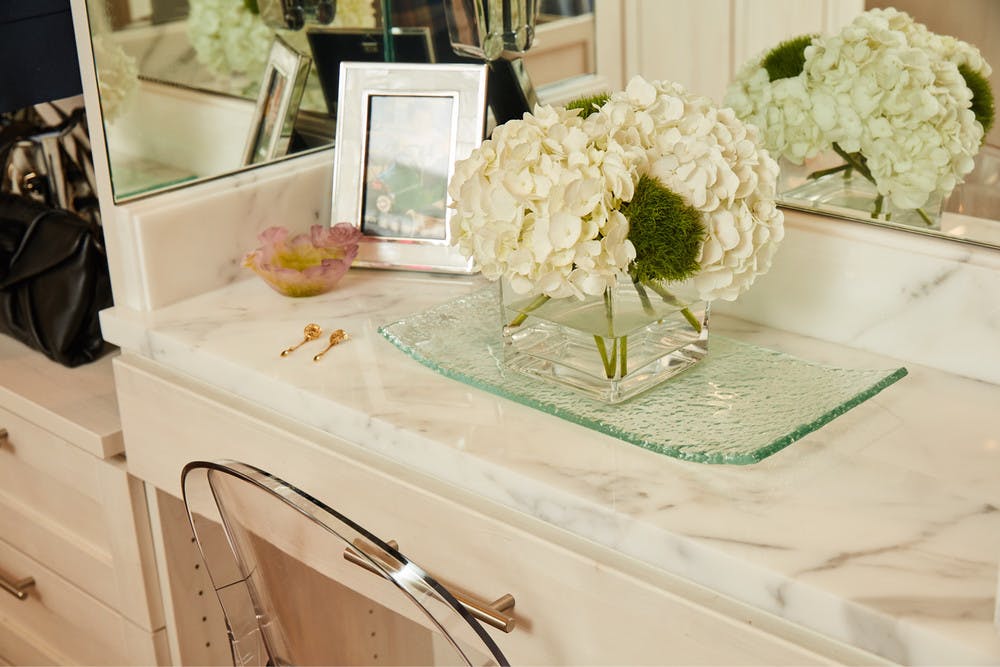 Brooke's makeup nook started as one of those drawings. To give her a place where she could sit and put on makeup or jewelry, Turo carved out an area between two bays of hanging space on the wall opposite the windows.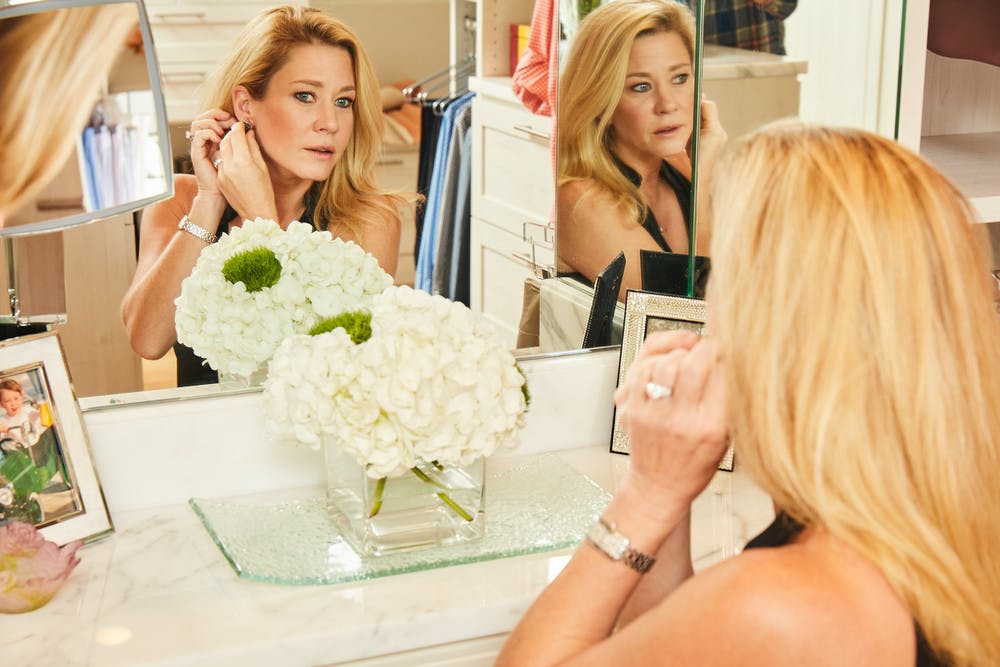 Wrap-around mirrors, more lighting, framed photos and a beautiful acrylic chair brought Brooke's dream to life.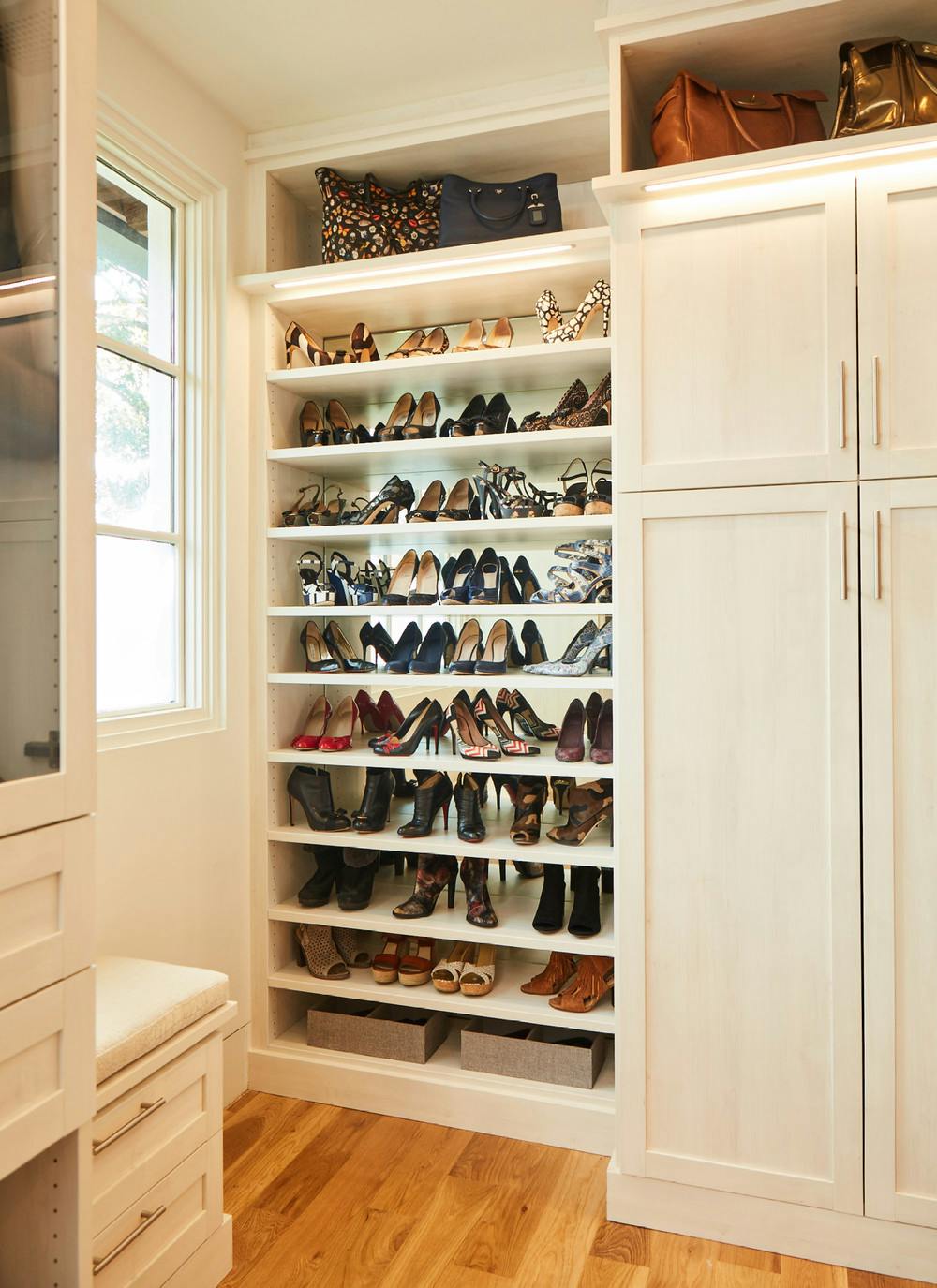 Both Brooke and her husband say that their new master Laren closet is one of their favorite rooms in the house. "It feels like I'm walking into my favorite boutique," said Brooke. By making use of the natural light from two windows and adding mirrored panels behind Brooke's shoes, Charley created a show-stopping look to rival any shoe shop. A comfortable bench makes it easy to slip on or off a favorite pair.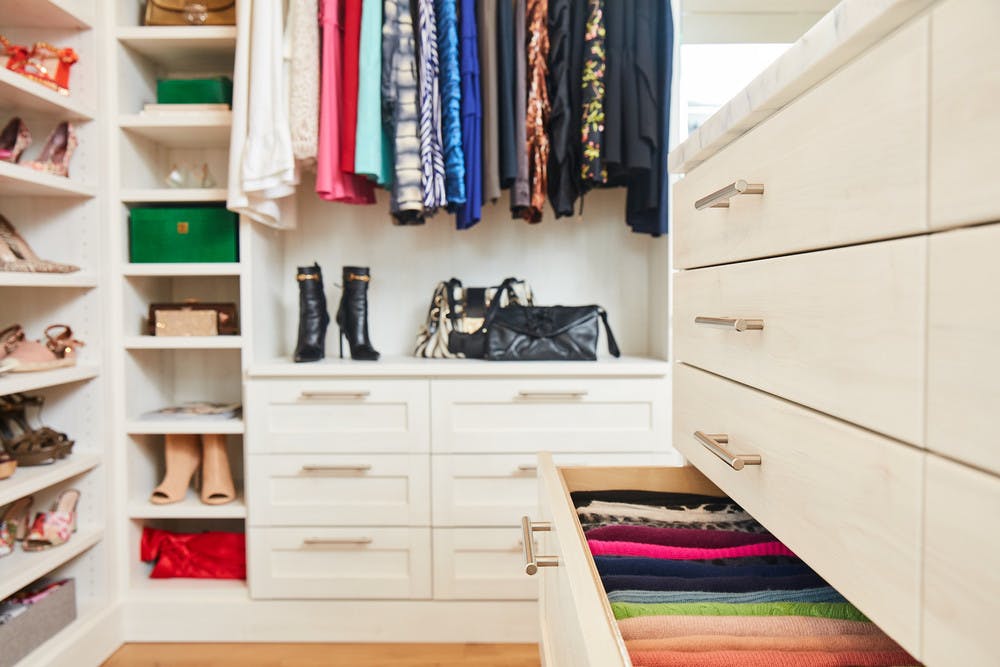 Even the space beneath Brooke's hanging clothes is artfully arranged.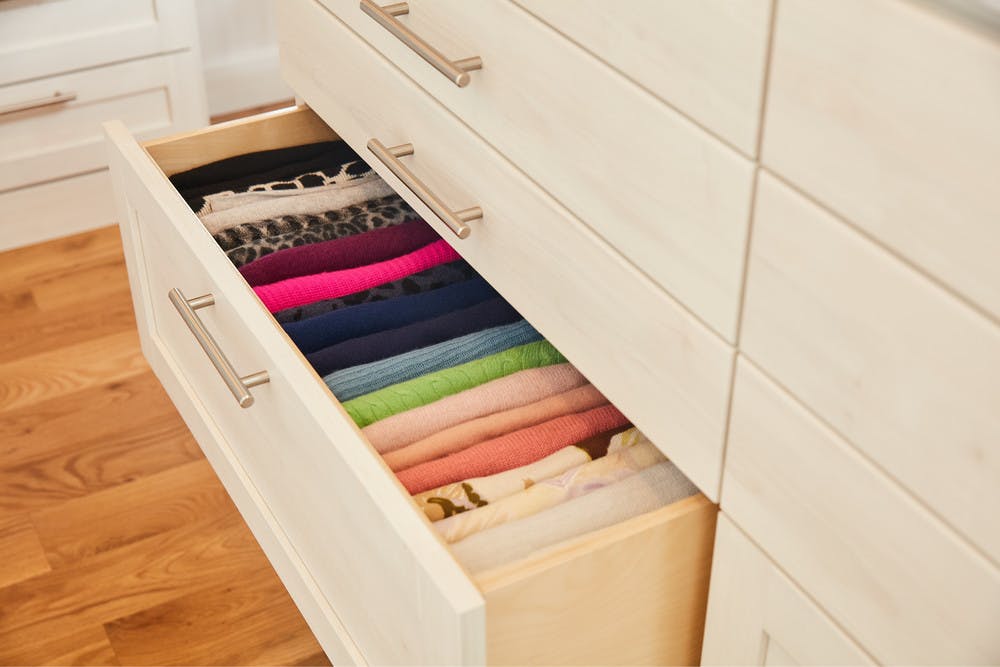 Another trick up Charley's sleeve, gleaned from his years in retail, is file folding sweaters and denim. That way, when Brooke opens a drawer, she sees all her options at a glance. And just like the rest of the clothing in the closet, sweaters are arranged by color, making it easy for Brooke to find the one she is looking for.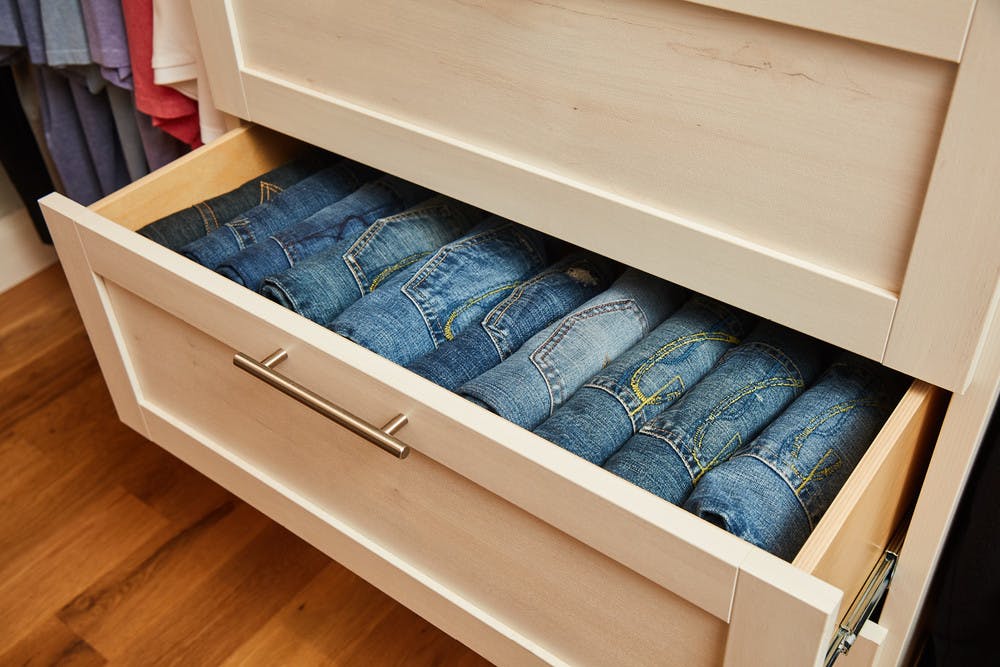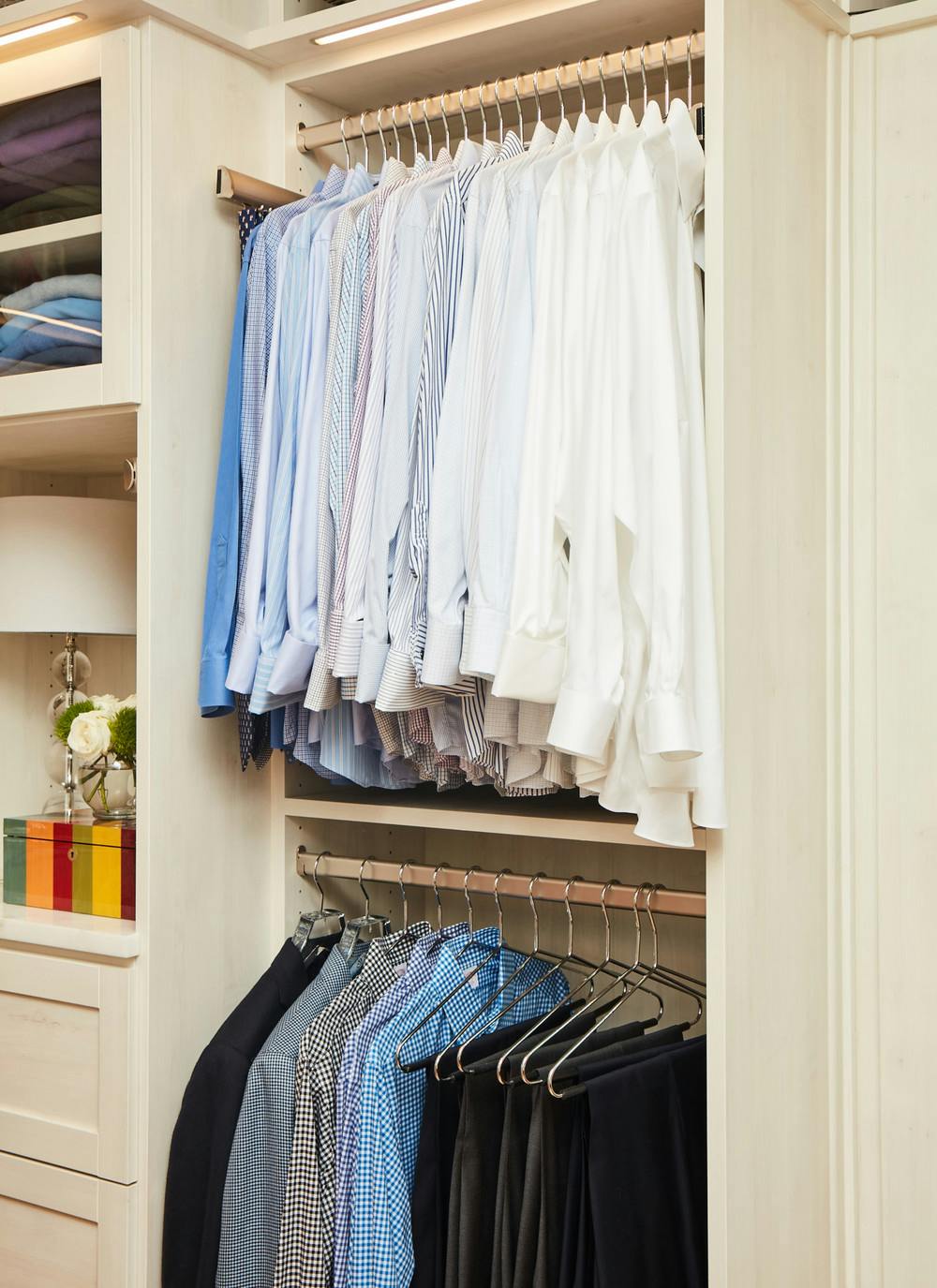 John's dress shirts, suits and slacks are organized by color and hung on a combination of clear acrylic and Chrome Metal Hangers. The island drawers opposite house sweaters, socks, ties and underwear. And his suits are safely stored away behind solid doors.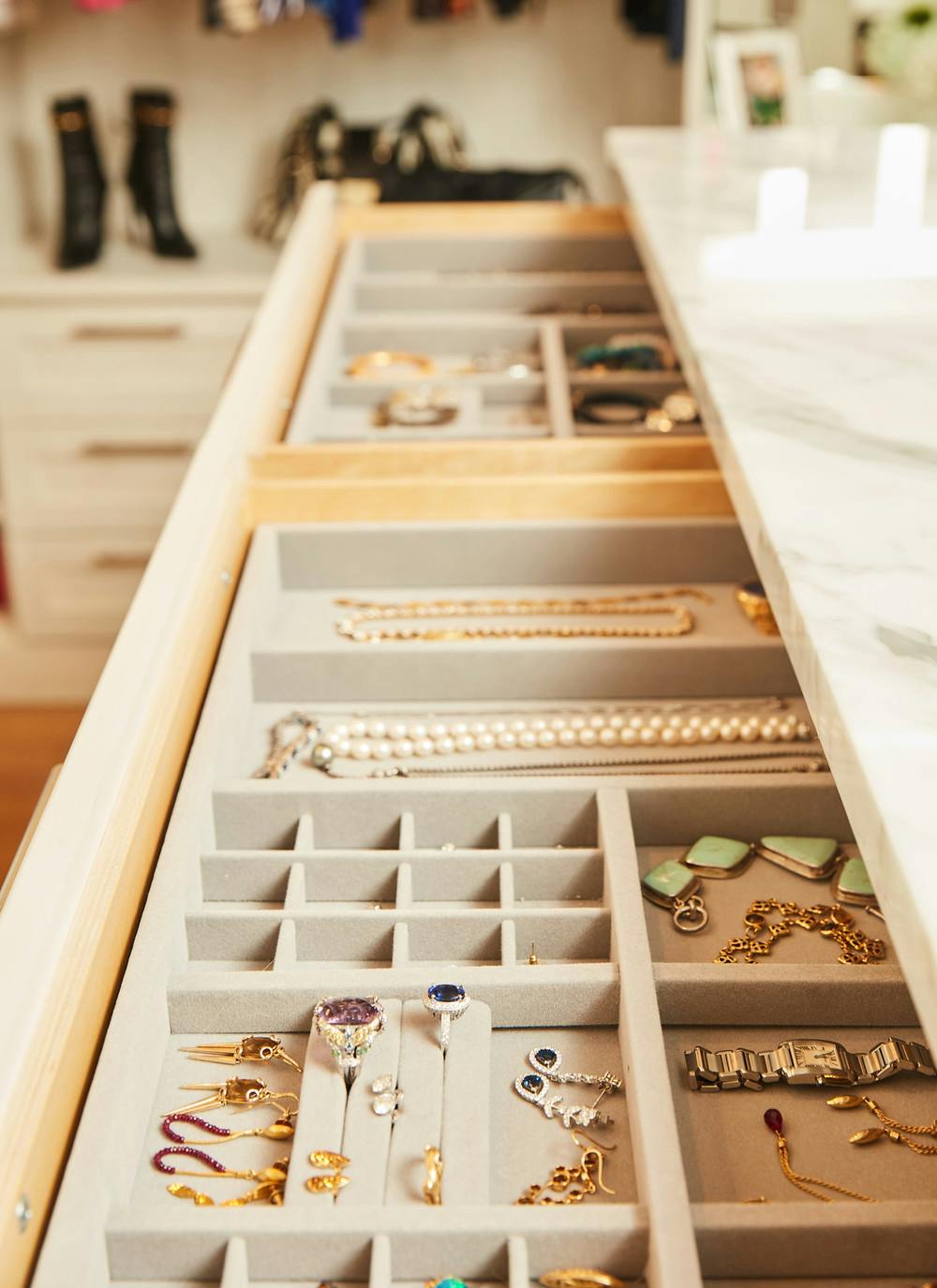 From earrings and rings to necklaces and bracelets, Brooke's jewelry is all organized in locking Jewelry Drawers in the center island.

Charley and the new closet have had quite the effect on Brooke and her family. "I've never been this organized!" says Brooke. "Because there's literally a place for everything, it's easy to keep things looking neat. In fact, I love the feeling so much, I enlisted Charley to help organize the closet in my son's room. What he does is simply amazing! And the best part is I didn't just get a fabulous closet. I gained a friend."