When it comes to storage space, the back of a door is often one of the most under-utilized areas of the home. Almost every room or closet has a door, and with the right storage products, it can be used to store a wide variety of items. One of our most useful products for making the most of your door space is, of course, the Elfa Door & Wall Rack. But as the name implies, it's equally useful on narrow wall spaces or in places where shelves otherwise aren't feasible, such as the area behind a door.
Over the years our customers have come up with some pretty great uses for the Elfa Door & Wall Rack, and here are a few of our favorites from Instagram...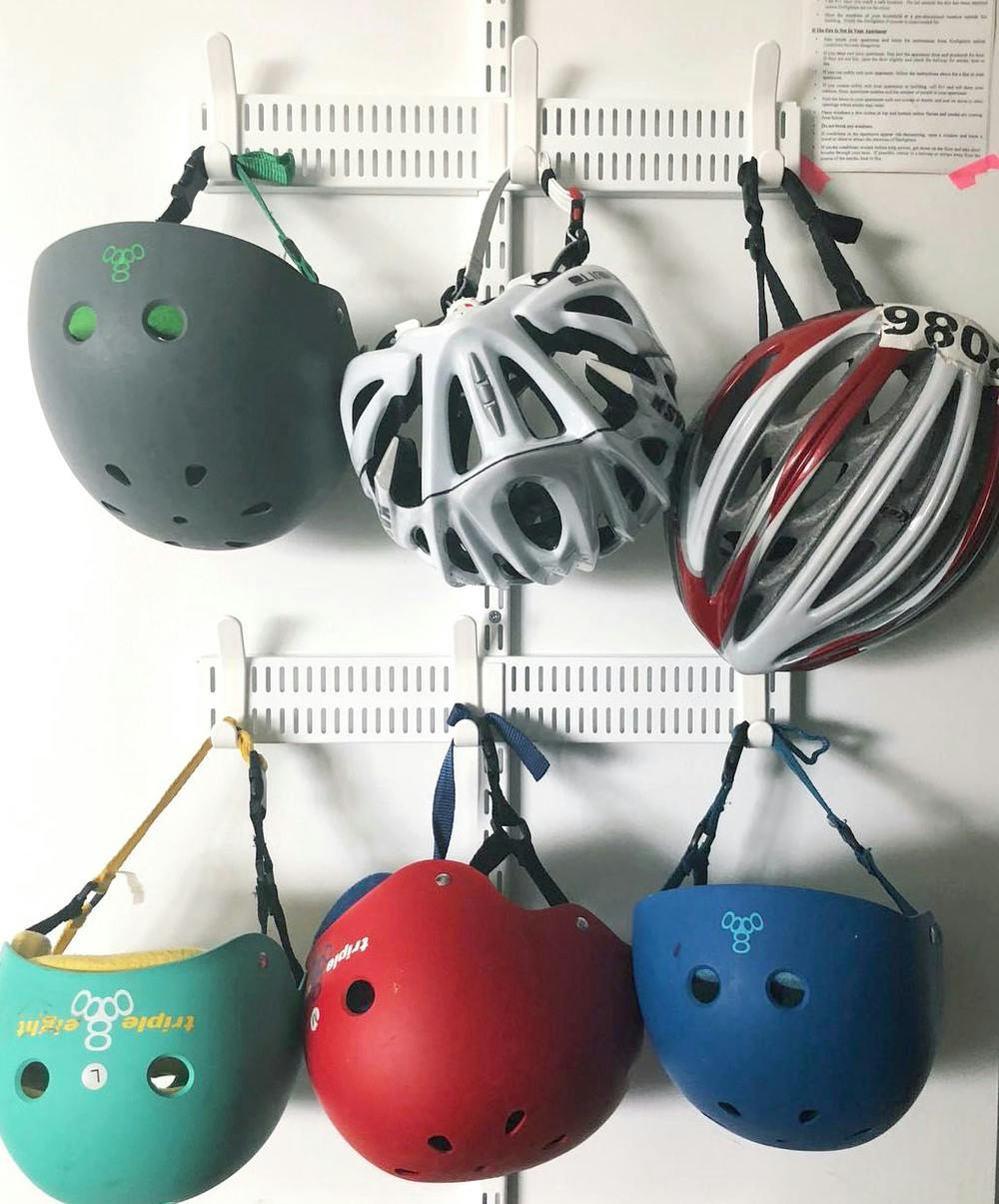 @henryandhigby discovered a great use for the Elfa Door & Wall Rack's Utility Boards and Hooks--hanging bike helmets. "Keeping routines moving in the morning is much easier when you can see everything. Hang your helmets near the door to remind your kids to grab them before they head out," they advise.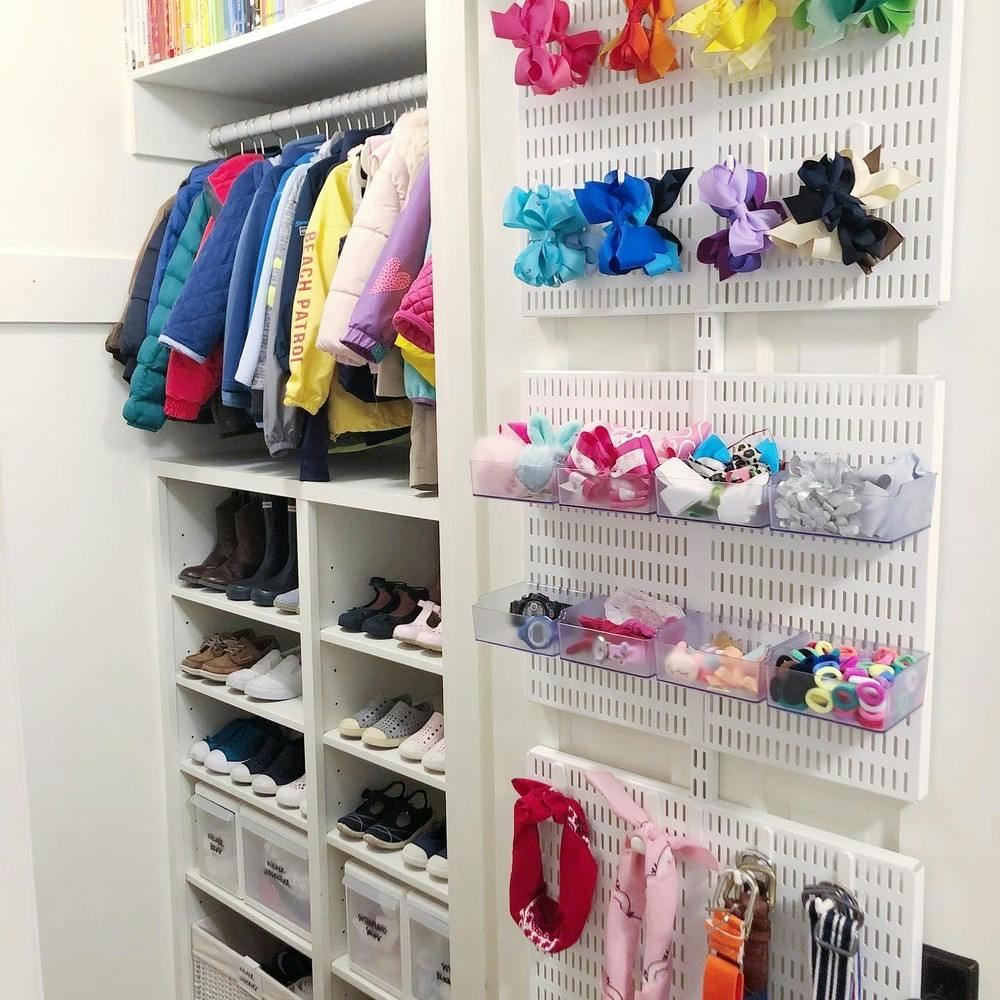 The Utility Boards are also a great way to corral hair bows and other accessories. The Elfa Utility Board Boxes are just the right size for bows, and they can be adjusted and moved as-needed. "Take advantage of every inch of those smaller closets, including the door, like we did here," says @neatbymeg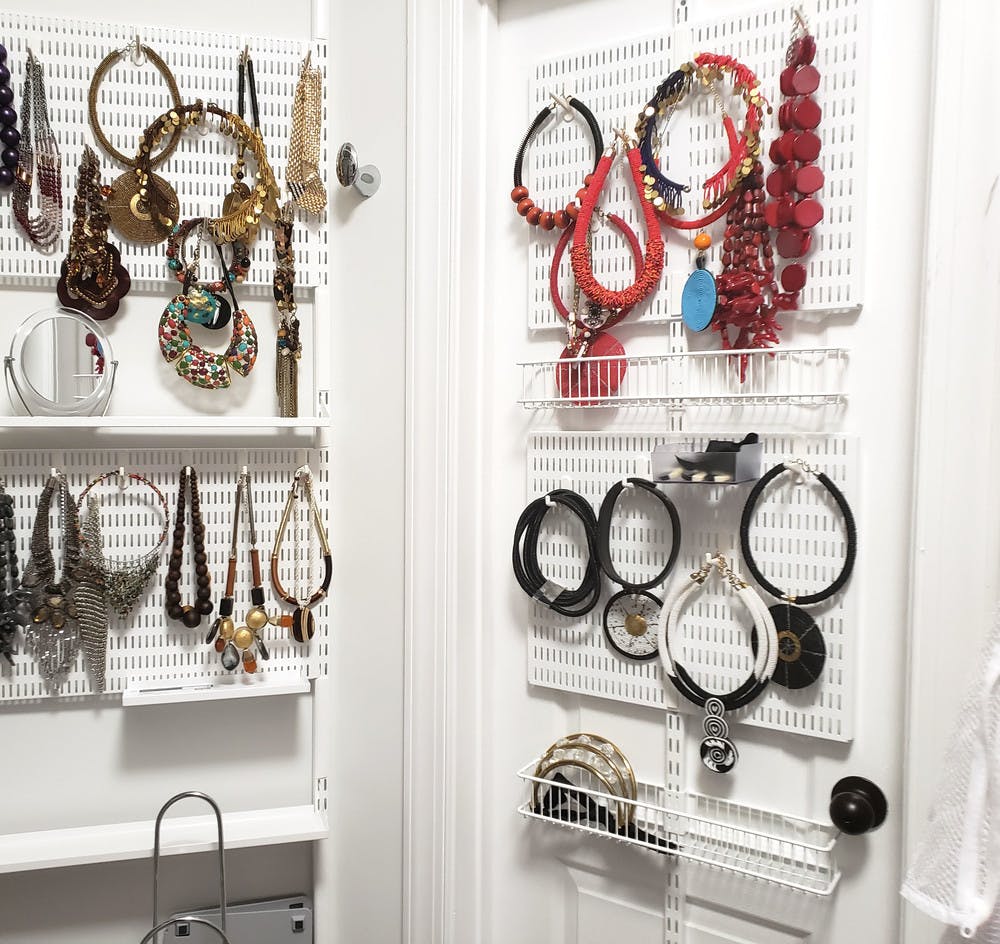 @Sherrell L. Robinson uses the Elfa Door & Wall Rack Utility Boards and Hooks for her beautiful collection of necklaces.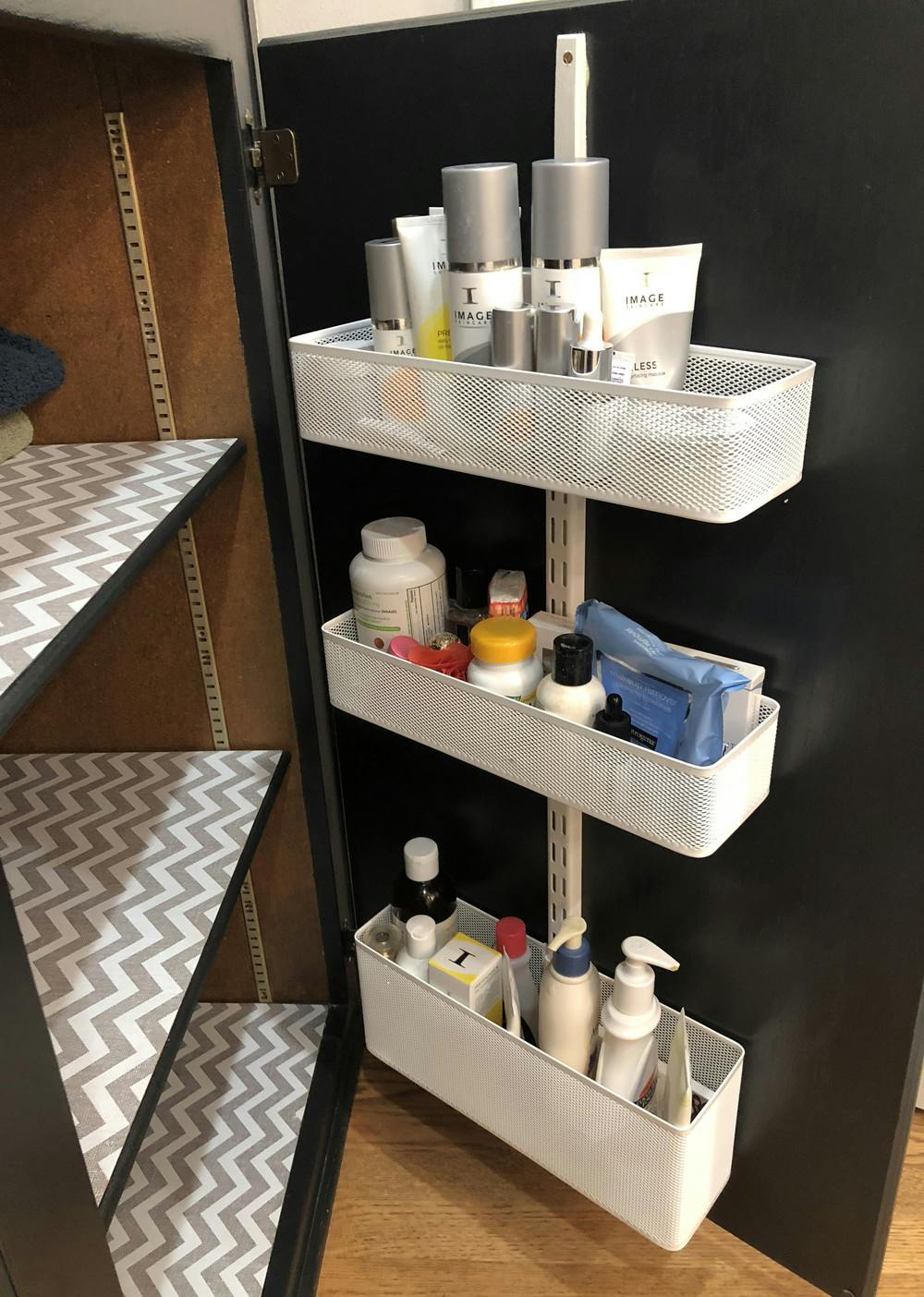 Not all doors are standard height, so in those situations the Elfa Door & Wall Rack can be hung using a shorter Mounted Standard, as @busyb144 demonstrates above.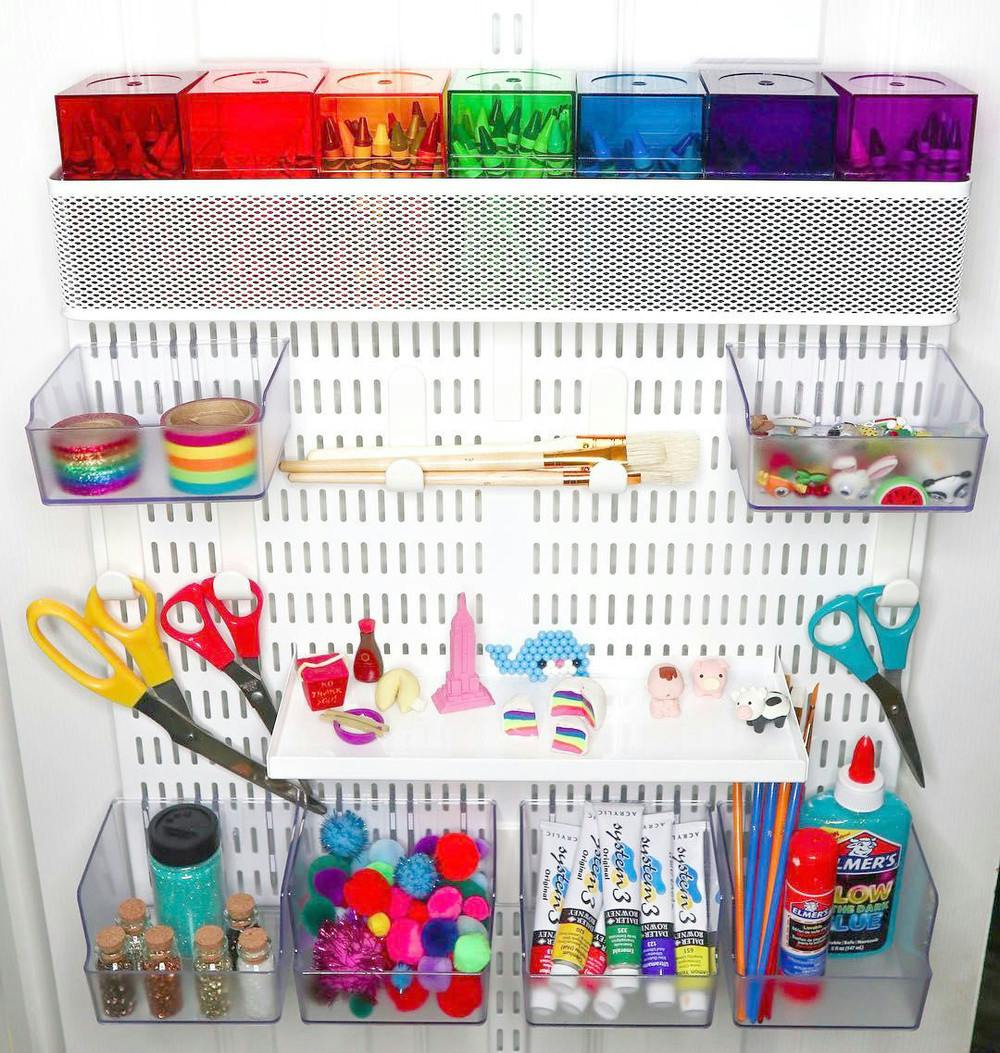 Many people don't often think of the door as a place to keep art supplies; but, as @methodicalmuses shows us, it can work rather well. Between the Board Boxes, Hooks, Board Trays, and a colorful assortment of AMAC boxes, everything has its own special space. "We installed the [Elfa Door & Wall Rack] in the playroom closet so our client's children can access their supplies and put them away with ease when it comes time to clean up," they explained.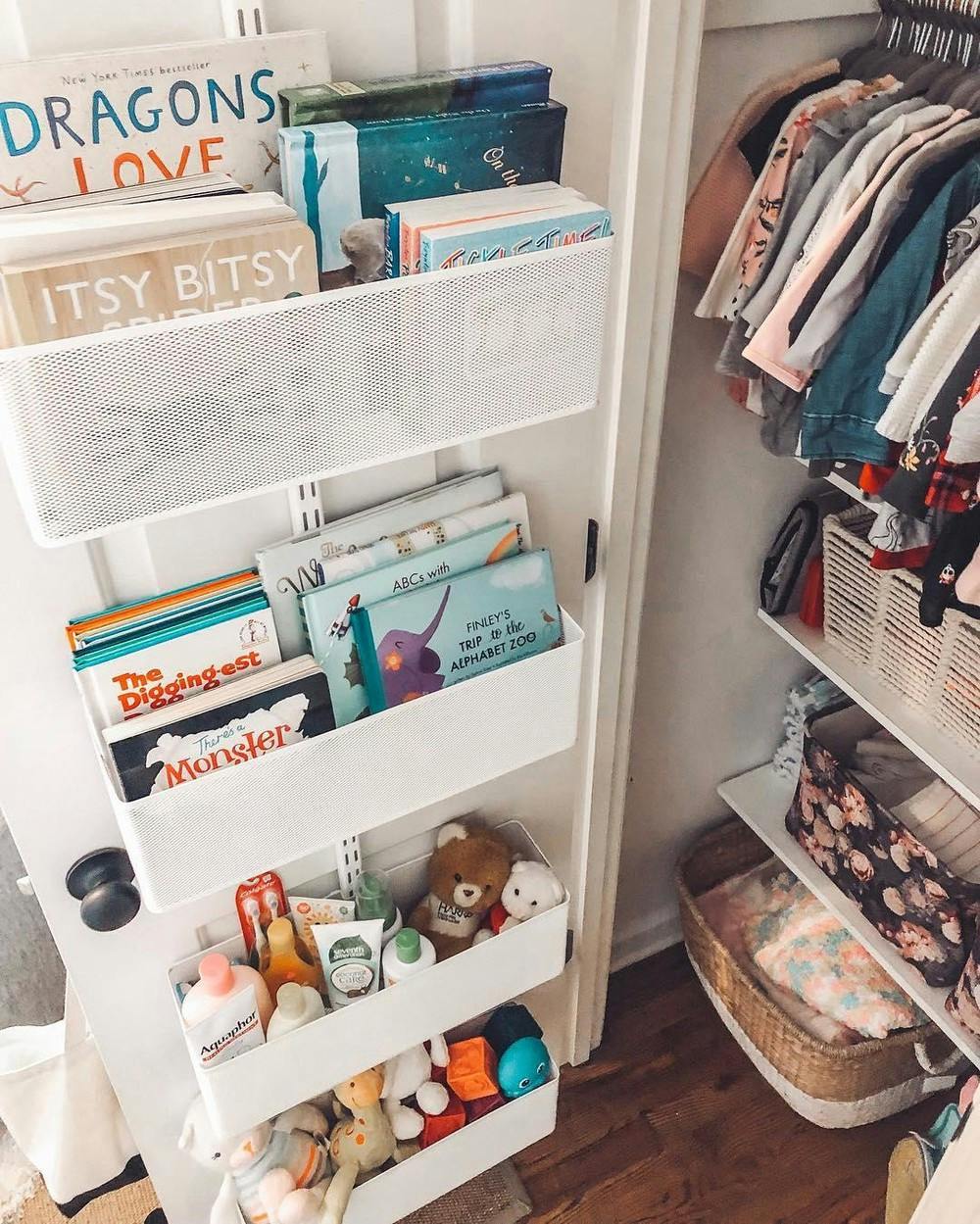 We love @thelittleluce's use of the Door & Wall Rack for children's books. Great idea!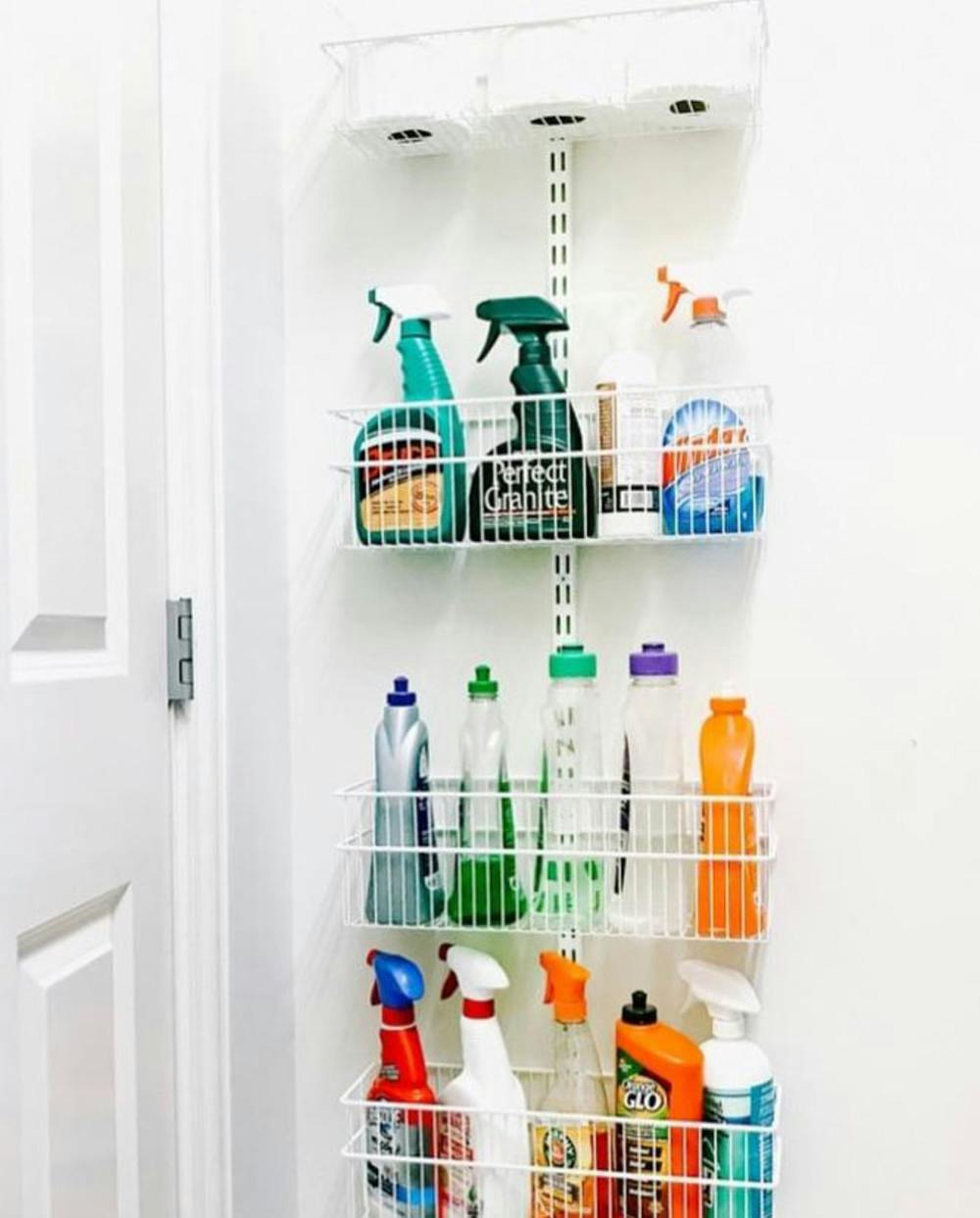 @time4organizing found a great way to take advantage of the wall space behind their door--cleaning product storage. Using the White Wire Baskets, they were able to find a home for a plethora of household products, and still with plenty of room to open the door.
Have you discovered any fun or creative uses for our products? If so, we'd love to see them! Feel free to share photos in the comment section below!