We know. We know. It's hard to believe that January is almost over and Cupid is dusting off his bow and arrow - getting organized for Valentine's Day. So, we're getting with the program too and preparing for February 14th and all of its love-filled gestures. We adore personalized, handmade cards and really love these easy, DIY ones that will make your heart swell.
Paper Hearts Card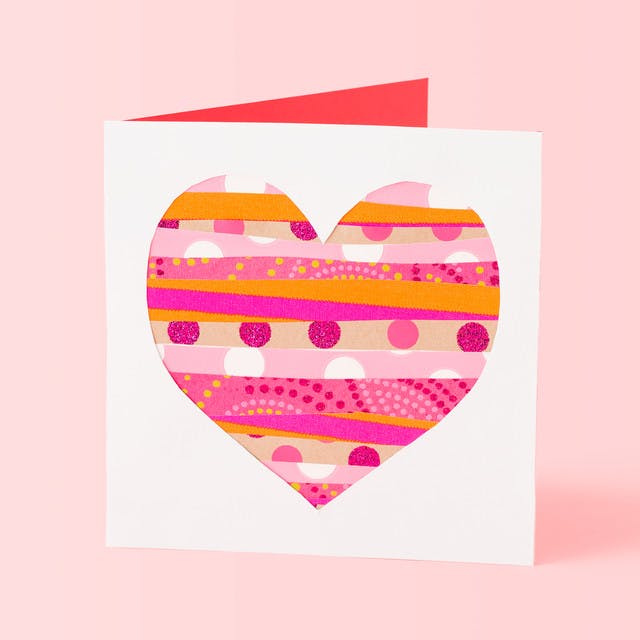 These easy, artful cards are suitable for framing! Strips of different types of wrapping paper are fashioned into a sweet heart.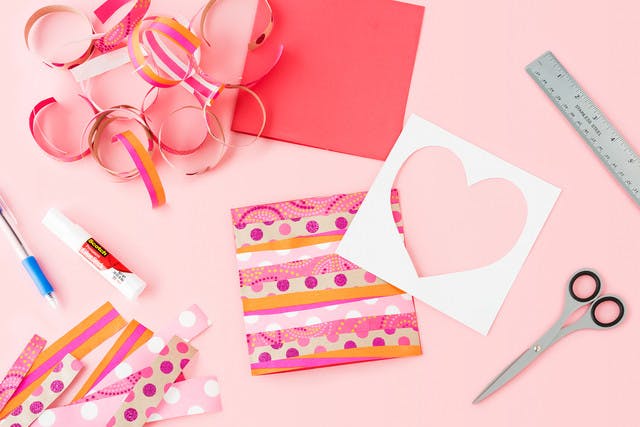 Paper Hearts Card:
Cut a piece of red construction paper 12" x 6"
Fold paper in half, creating a square card
Cut strips of various wrapping paper, approx 6" long strips with varying widths
Glue wrapping paper onto front of card
Cut a white piece of construction paper 6" x 6" and cut out a heart shaped opening
Paste white construction paper with heart cut out onto front of card revealing cut up wrapping paper pieces below
Heart Strings Card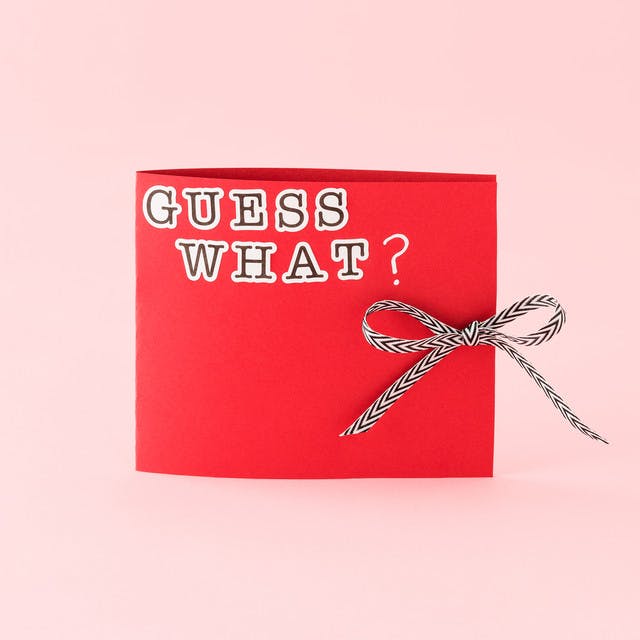 Your Valentine will have fun revealing who is tugging at their heart strings! A pull of the ribbon on front and they'll know it's you!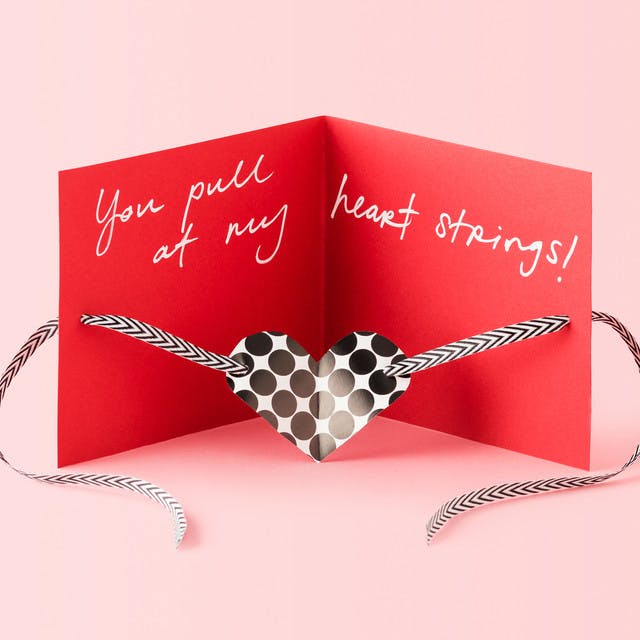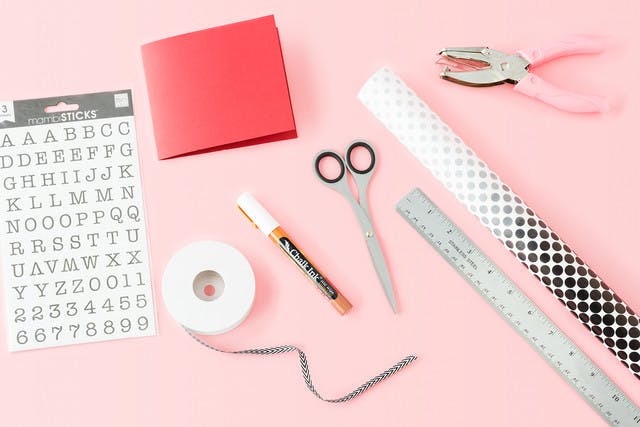 Heart Strings Card
Cut a piece of red construction paper 10" x 4.5"
Fold paper in half, creating a rectangle card
Hole punch a hole in the middle of the right end of the card, piercing both sides
Place sticker littering on front of card spelling out "guess what"
Write out "you pull at my heart strings" on inside of card
Cut out polka dot wrapping paper into heat shape, approx 2.5" wide
Cut piece of 22" chevron print string
String wrapping paper heart on ribbon and through both sides of the card
Close card and tie ribbon in a bow

Love Is In the Air Card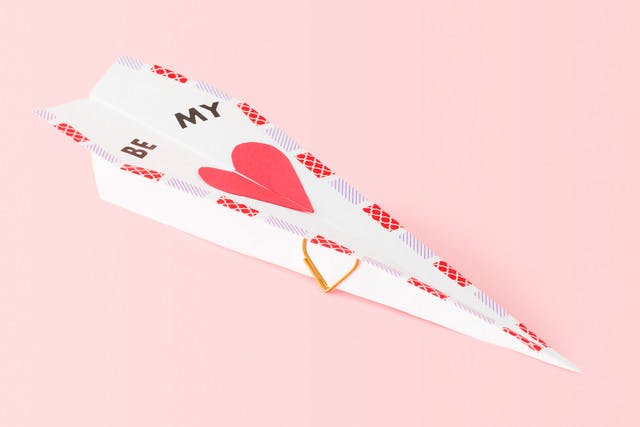 Hearts will soar when this Valentine lands in their mailbox! We think that paper airplanes never go out of style when it comes to good, clean fun - and this note flies high in the cute department!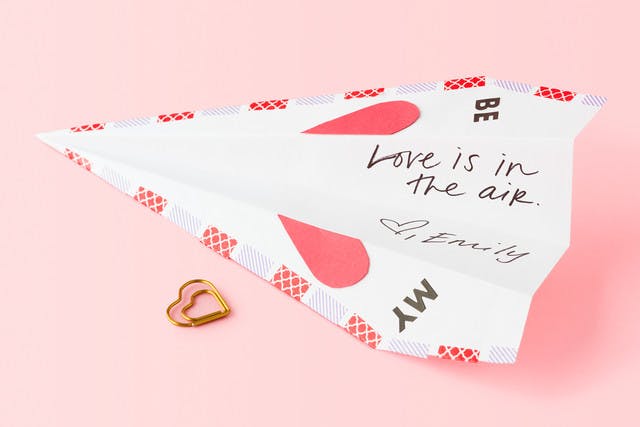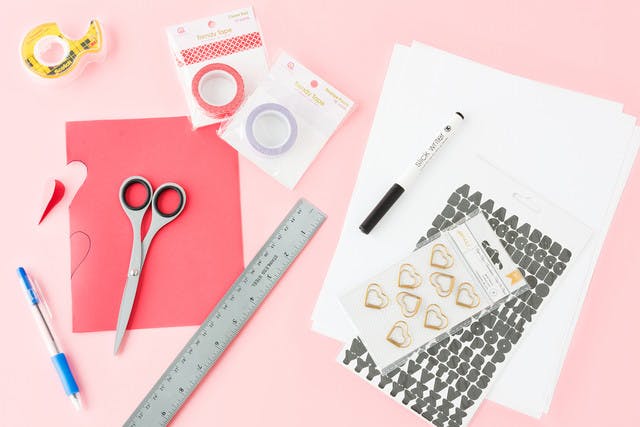 Love Is In the Air Card:
Cut white printer paper into 8.5" x 5.5" piece
Fold sheet of paper in half, then fold top corners into the center, fold the angled edge into the center and fold down wings
Cut red construction paper into small heart, cut down the middle
Paste heart to middle of paper airplane, and use sticker letters to spell out "be my"
Write message on opening of paper plane
Secure with heart paper clip on bottom
Place strips of trendy tape along paper plane edges

Hand-stitched Heart Card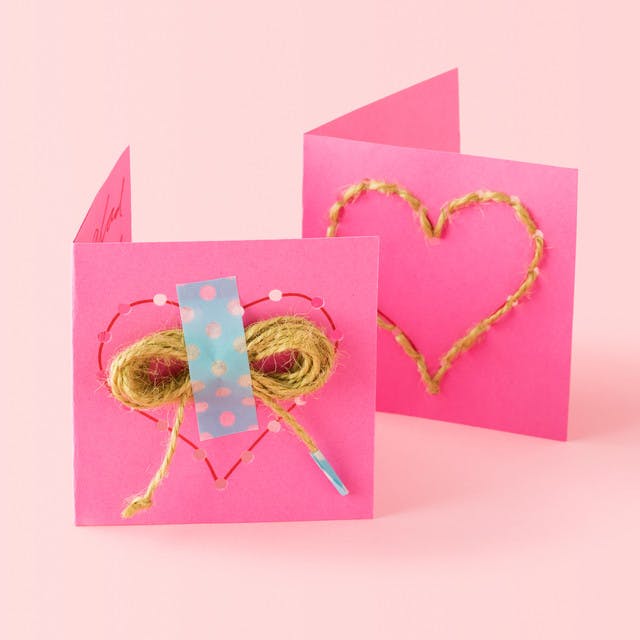 This one is so very cute and great for the kiddos to make and give. The recipient gets to string together how much love their Valentine has for them!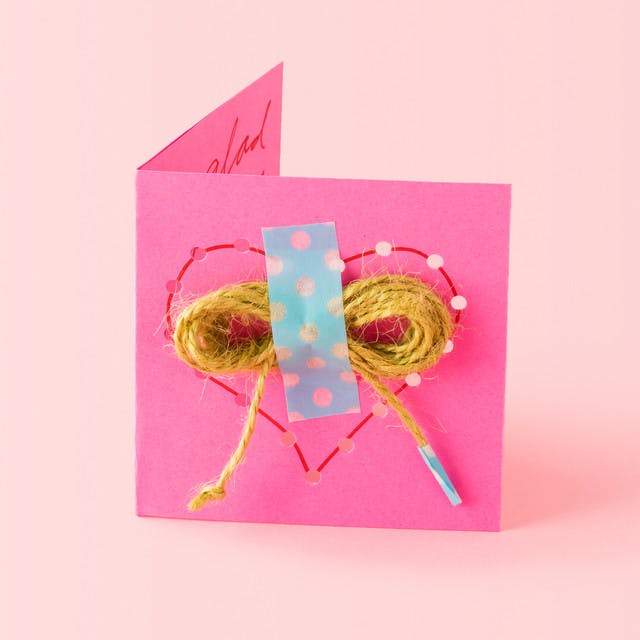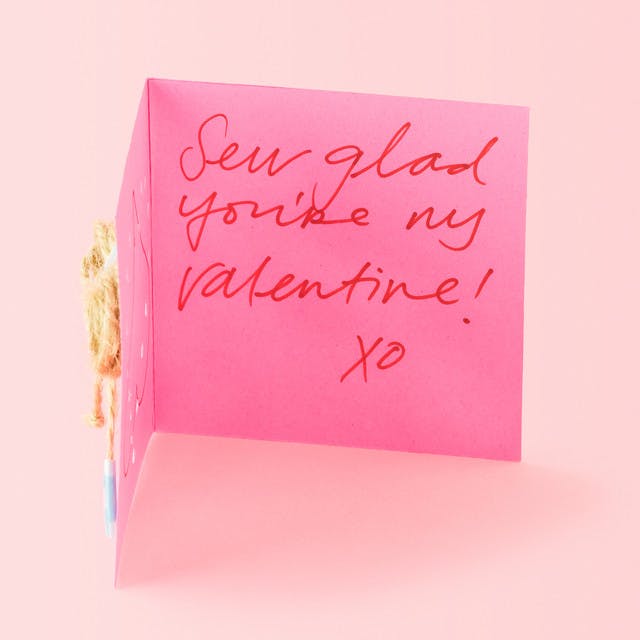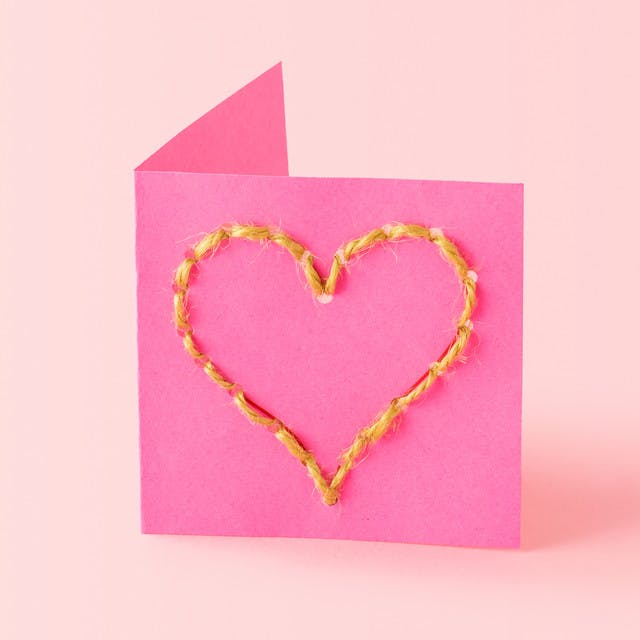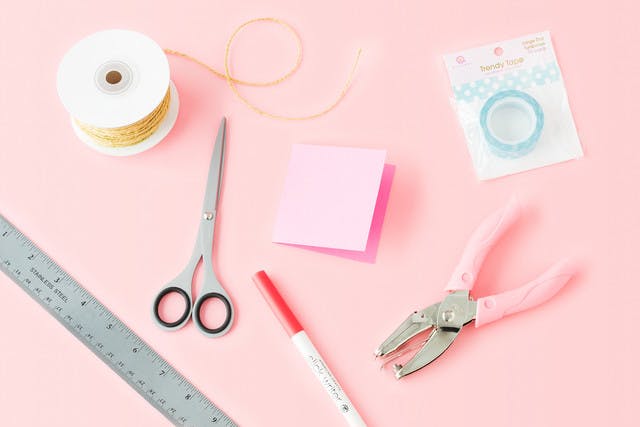 Hand-stitched Heart Card:
Cut pink construction paper into 6" x 3" piece
Fold in half creating a 3" x 3" card
Pencil a heart shape on front cover
Use mini hole punch to make holes in the outline of the heart
String twine, weaving it through all the holes in the card, creating a woven heart texture

Sweet on You Card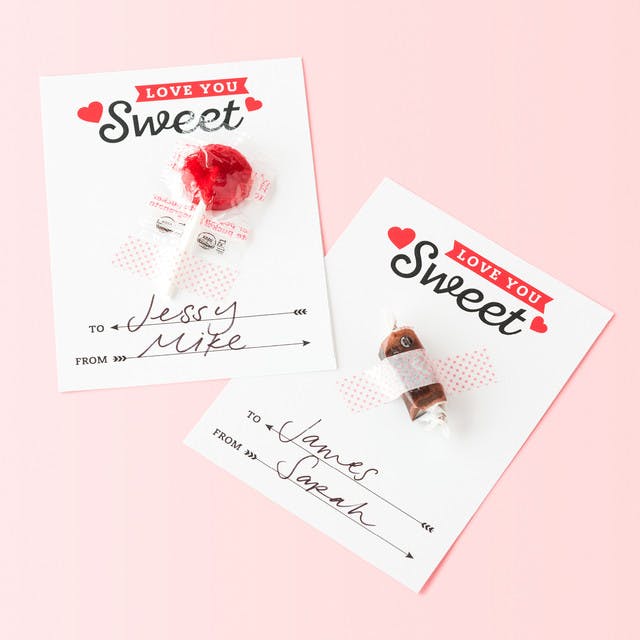 This love note is double the fun - a sweet message and a sweet treat! We've provided a template for you to print - just tape on the candy and you've got a Valentine that's super cute and sugar-filled!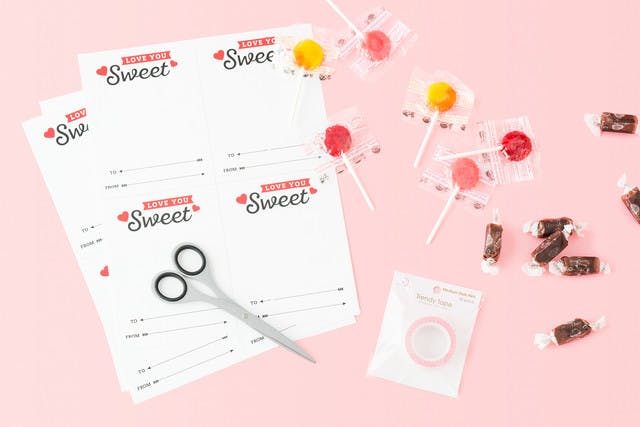 Sweet On You Card:
Print out graphic onto a 5.5" x 4" card - template for this card here
Use trendy tape to secure candy of your choice to center of card
Fill out "to" & "from" sections