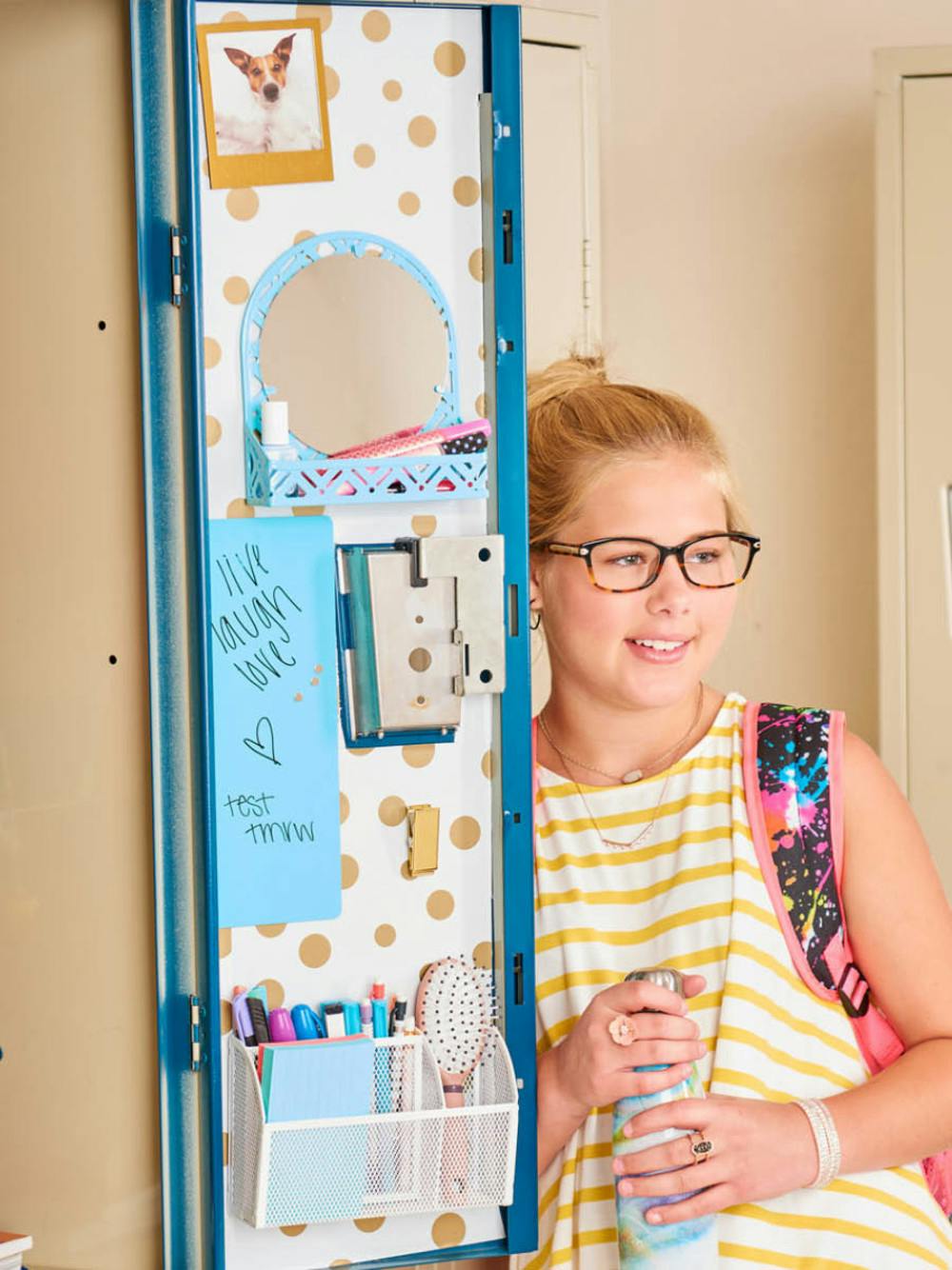 Believe it or not, back-to-school time is just around the corner.
And depending on how you feel about managing your little one's summer activities, you may be very excited to hear the news, but your kids definitely aren't. Give them something to look forward to this school year with our exclusive Locker Collection, brought in just for this back-to-school season! Check out a few of our locker looks, and shop a few of the favorites that catch your eye, below.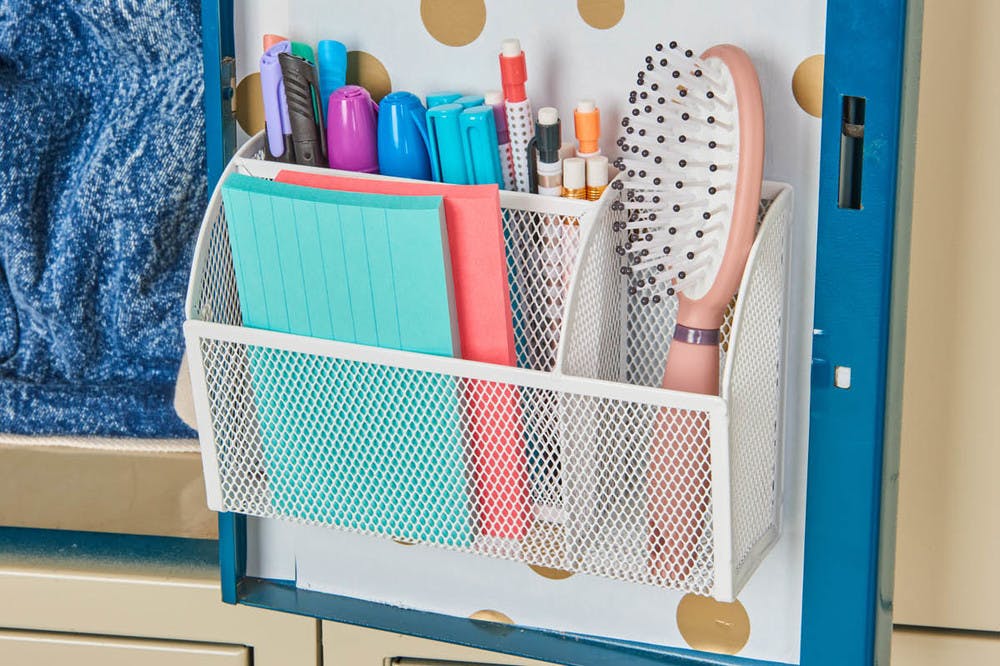 Keep locker essentials close with our Mesh Magnetic Organizer Bin. Constructed of lightweight yet extremely durable stamped steel with a stylish glossy finish, this bin is a great place to store pens, pencils, notepads, index cards, a pocket calculator, hair accessories and little snacks. Super-strong magnets on the back keep it securely in place so it can be easily repositioned for whatever locker configuration your teen desires.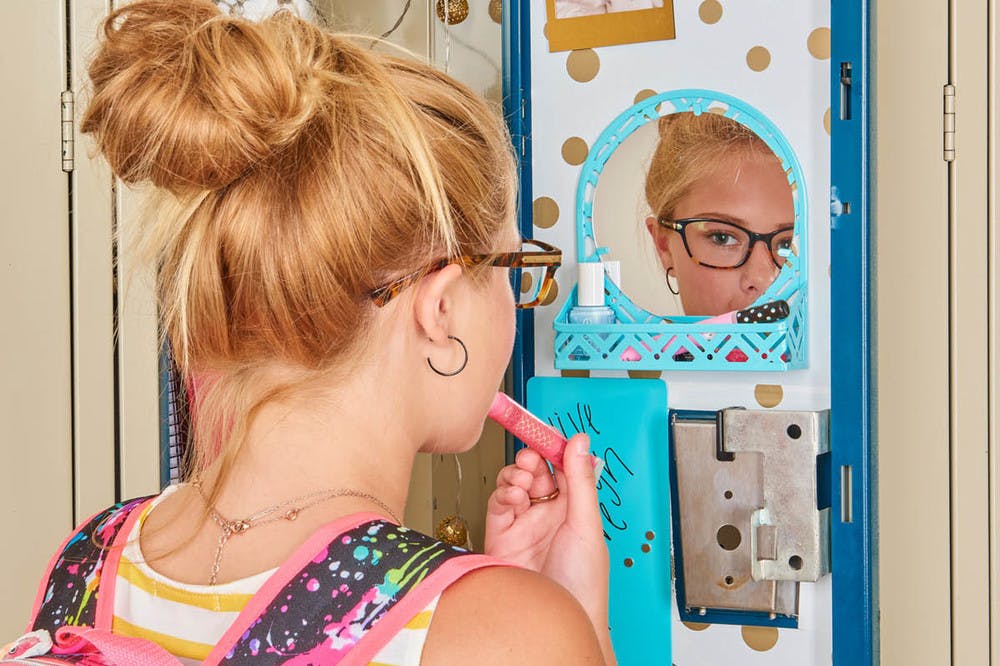 Add a pop of color to any locker with our Charleston Vanity Bin. Not only can it be used to store little lip balms and lip glosses, it also doubles as a mirror to check your look between classes. Super-strong magnets on the back also keep this mirror securely in place.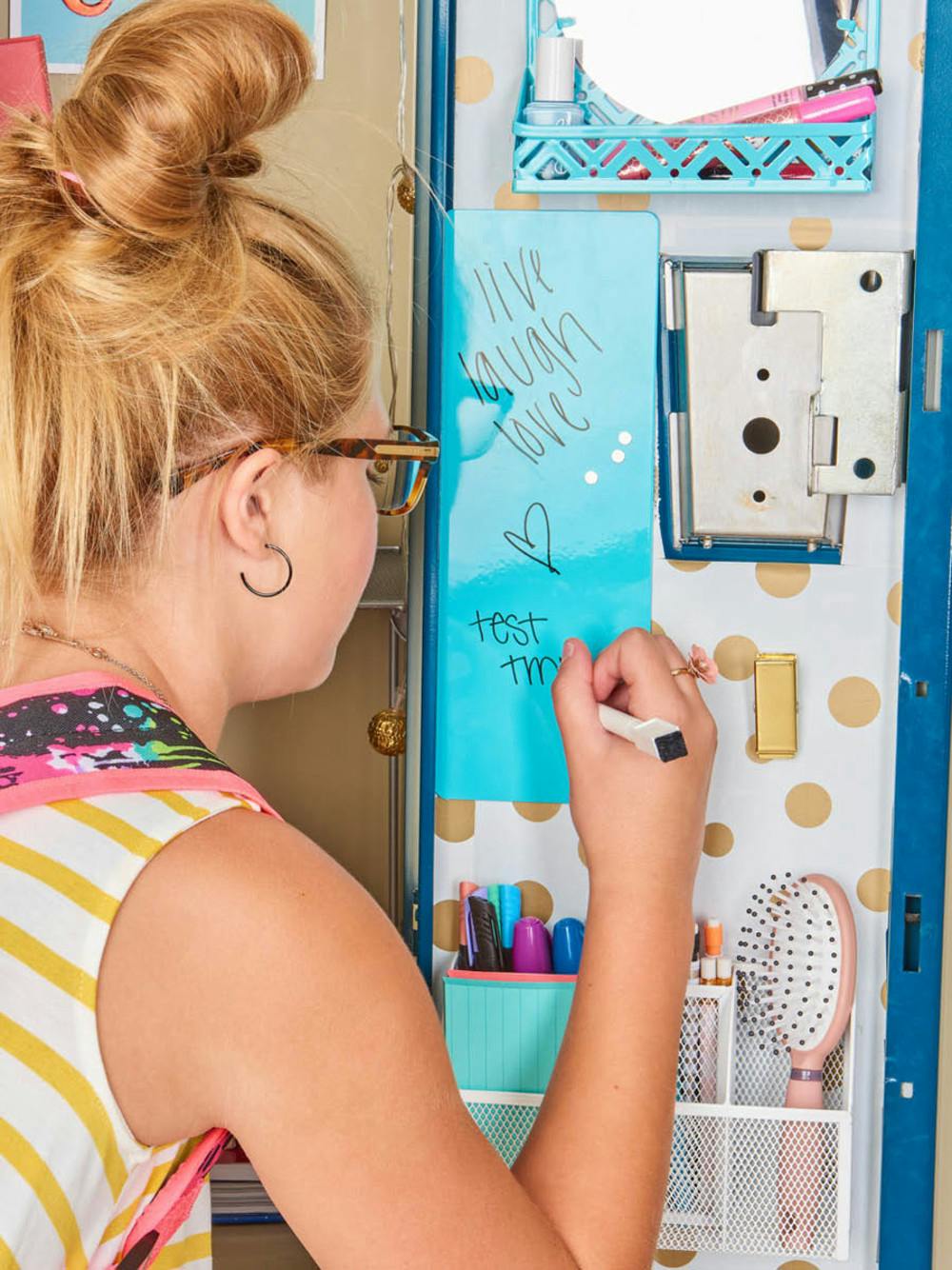 Our Gold Metallic Polka Dot Wallpaper breaks up the formerly uniform look of the basic locker, while our Three by Three Magnetic Dry Erase Board keeps your thoughts, notes and schedule right at hand. Its modern design is a stylish, practical accent for any locker since you can mount it practically anywhere thanks to the magnetic backing. It even fits perfectly in a standard locker. Use it to write notes as well as post invitations, schedules, to-do lists or photos.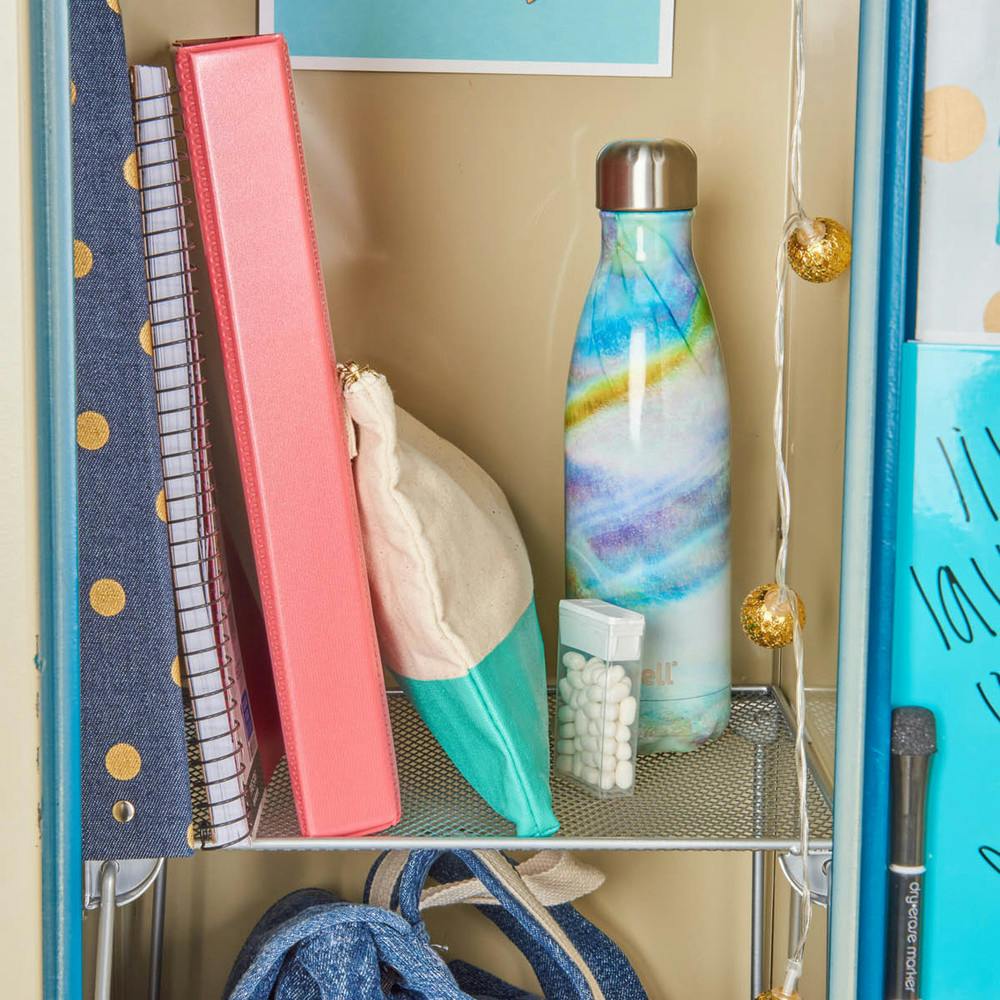 Instantly double the space in any locker by maximizing the vertical space with our Mesh Locker Shelf. Sturdy and easy to install, this shelf instantly opens up your space. It accommodates large text books and 3-ring binders. Plus, it folds flat to easily take out for next year's locker.
For a water bottle that's both stylish and effective, look no further than our S'Well Bottle. Made of double-walled stainless steel, it's hand-dipped so no two bottles are the same and it keeps your liquid hot for 12 hours and cold for 24. With a screw-top lid, opening designed to fit ice cubes, and a smart no-condensation finish, you can truly take this water bottle into any environment.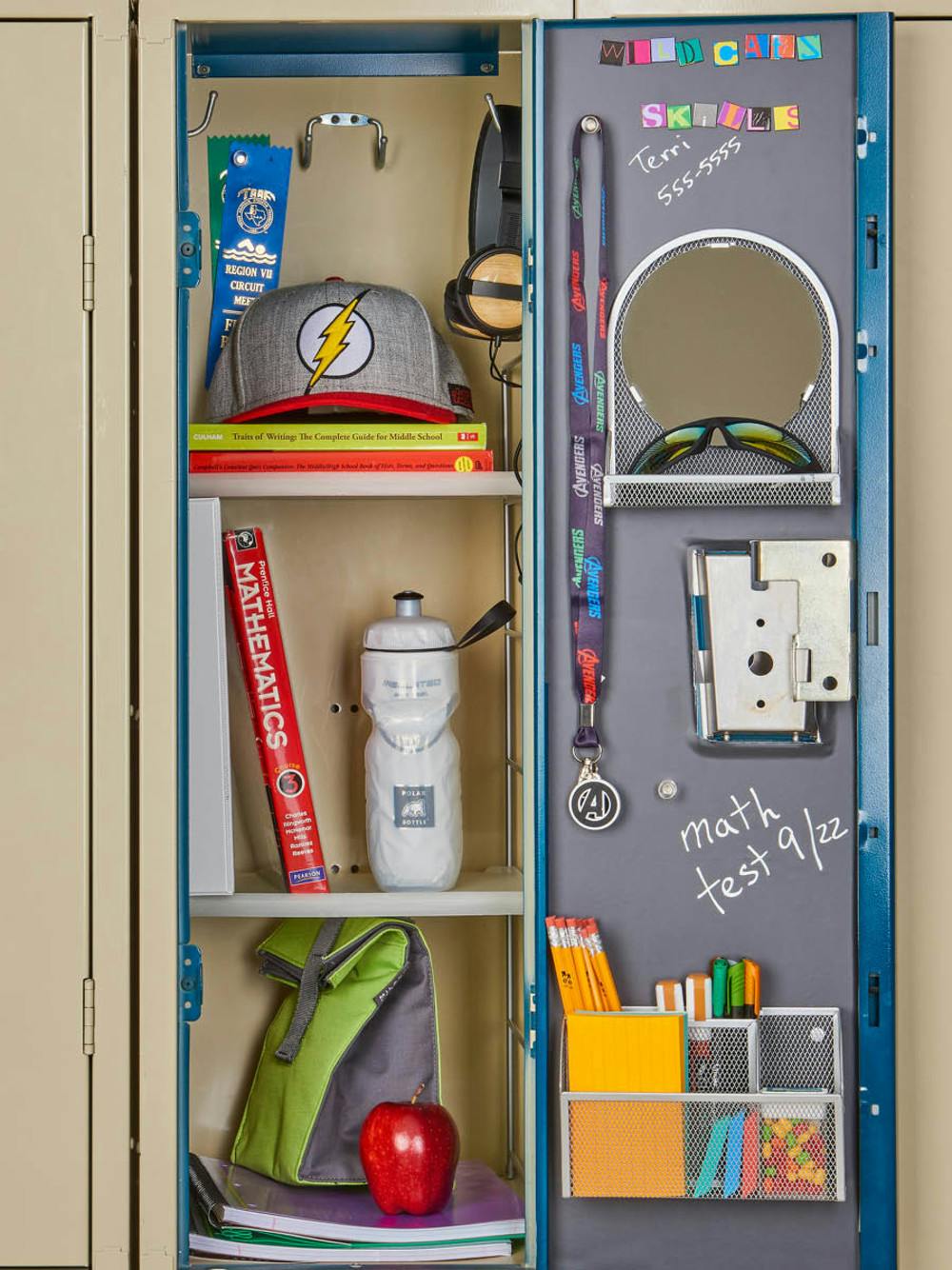 For a more neutral locker look, using a few of our metallic and grey color schemes does the trick.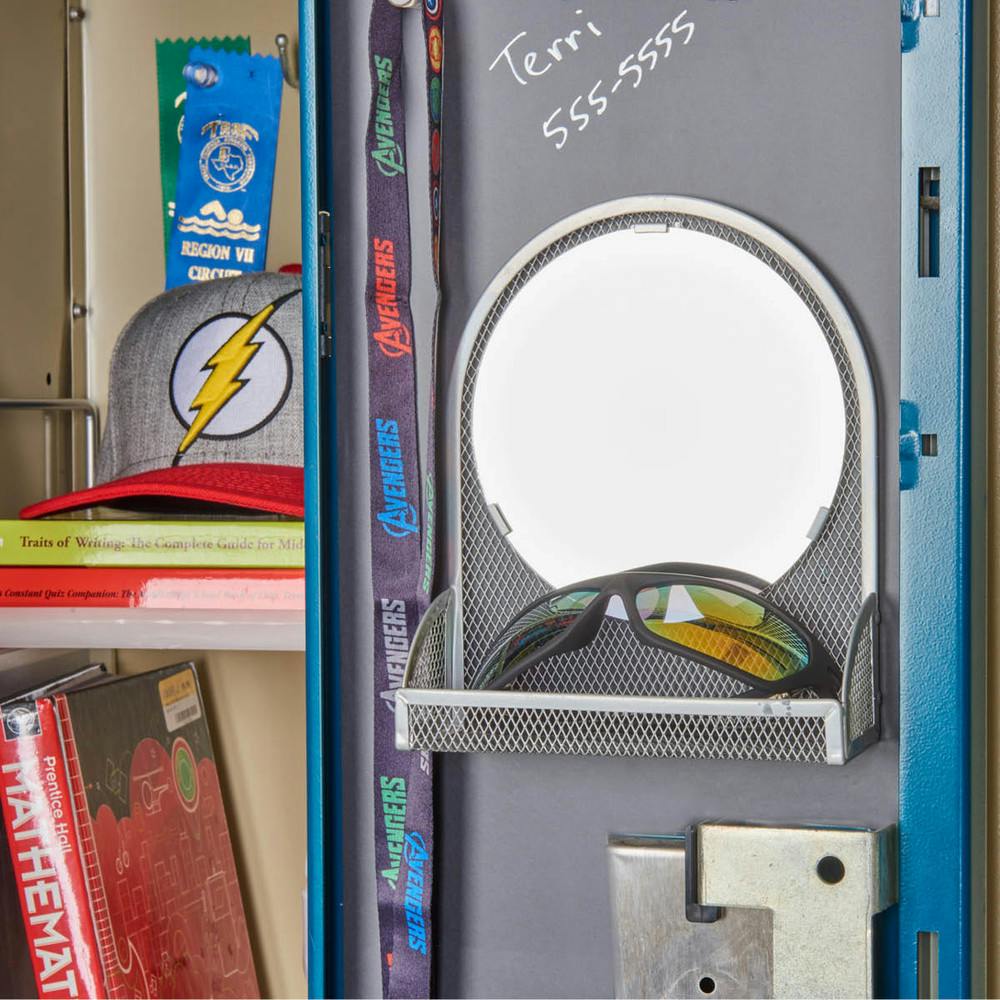 Our grey locker wall paper is a great backdrop for our Silver Mesh Magnetic Bin. It's made of durable mesh with a super-strong magnet to keep it steady against the locker. The lip allows for easy storage of small accessories like sunglasses or pencils.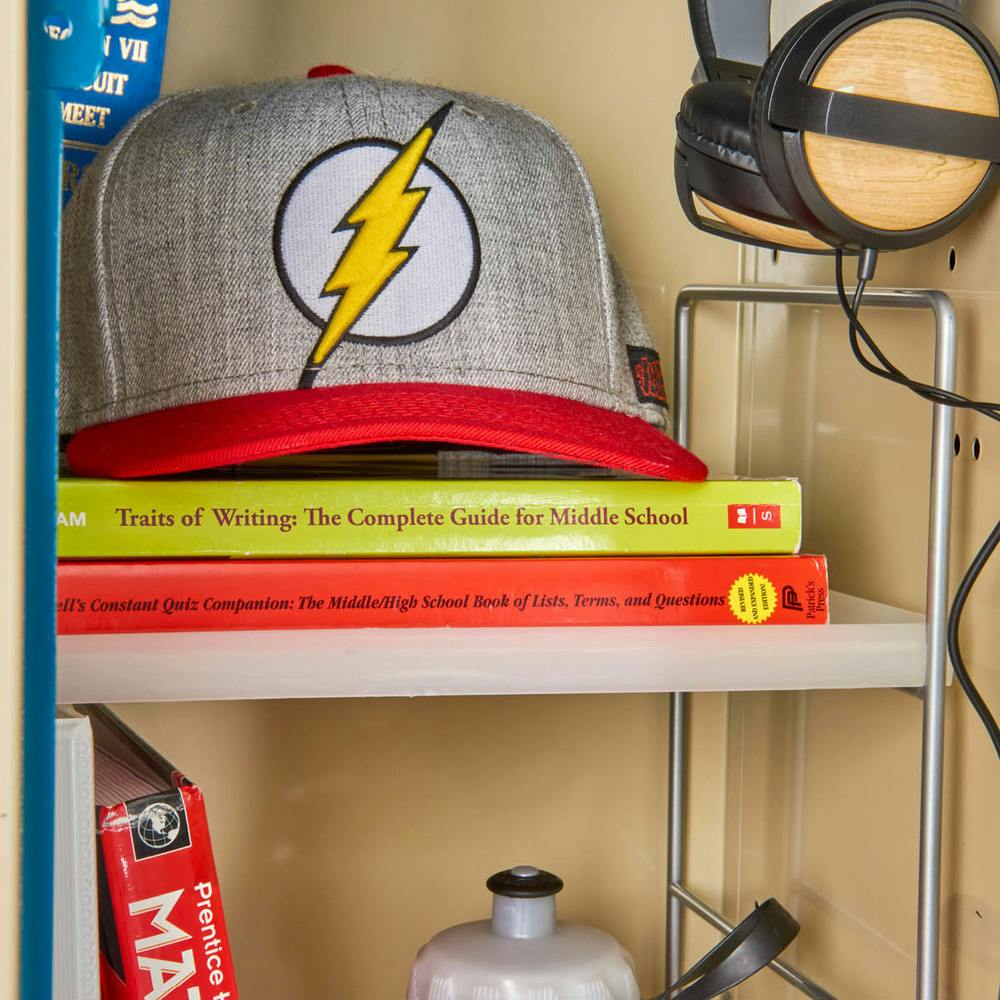 If doubling your locker space wasn't enough, triple it with our Janis 2-Tier Locker Shelf. Two adjustable shelves provide multiple levels of storage for books, notebooks and school supplies - it even helps make room for your kid's lunch, water bottles, headphones and more.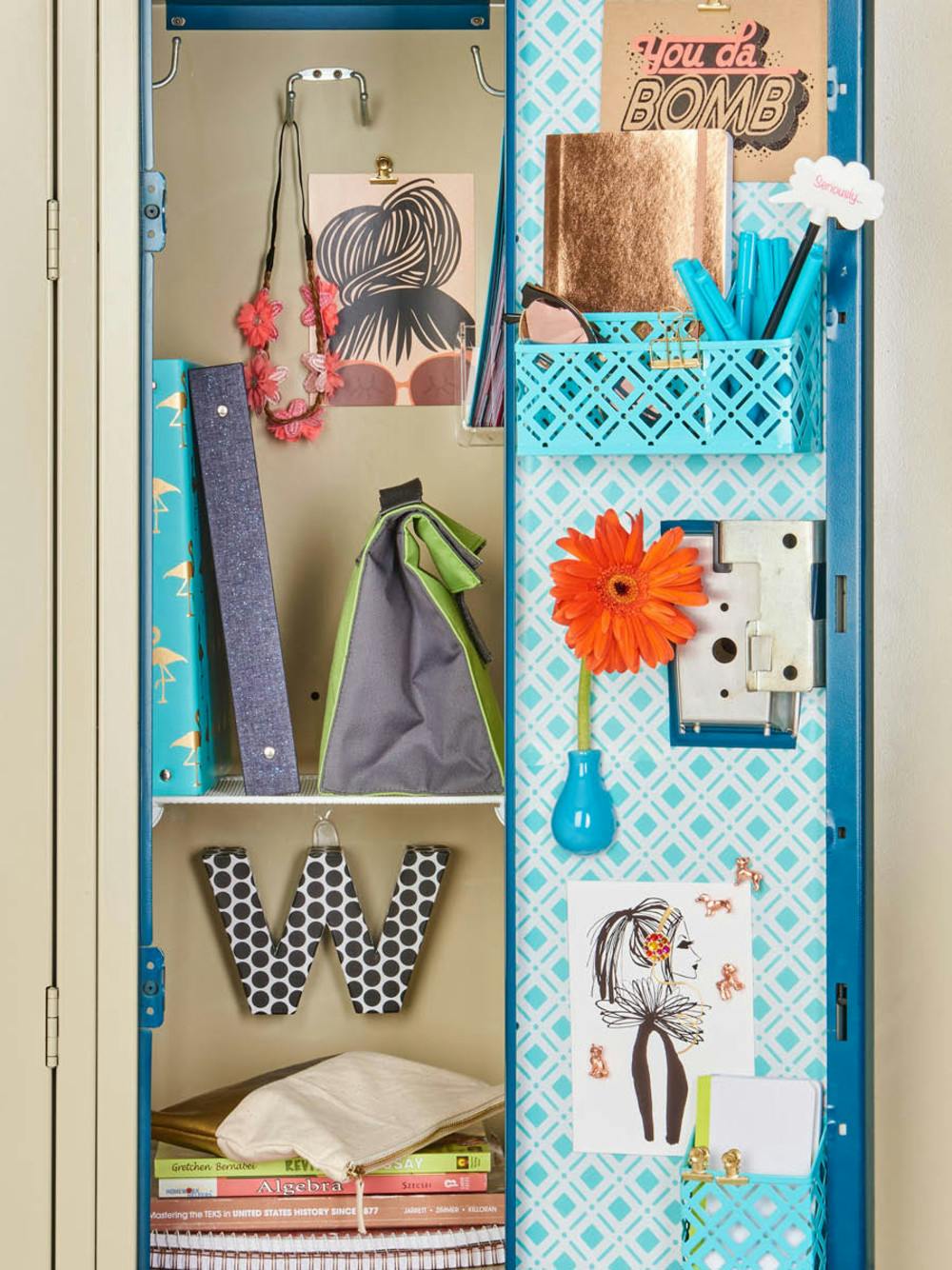 Brighten up any dull locker with this look. Aqua Charleston Wallpaper provides a colorful backdrop for this blue themed locker.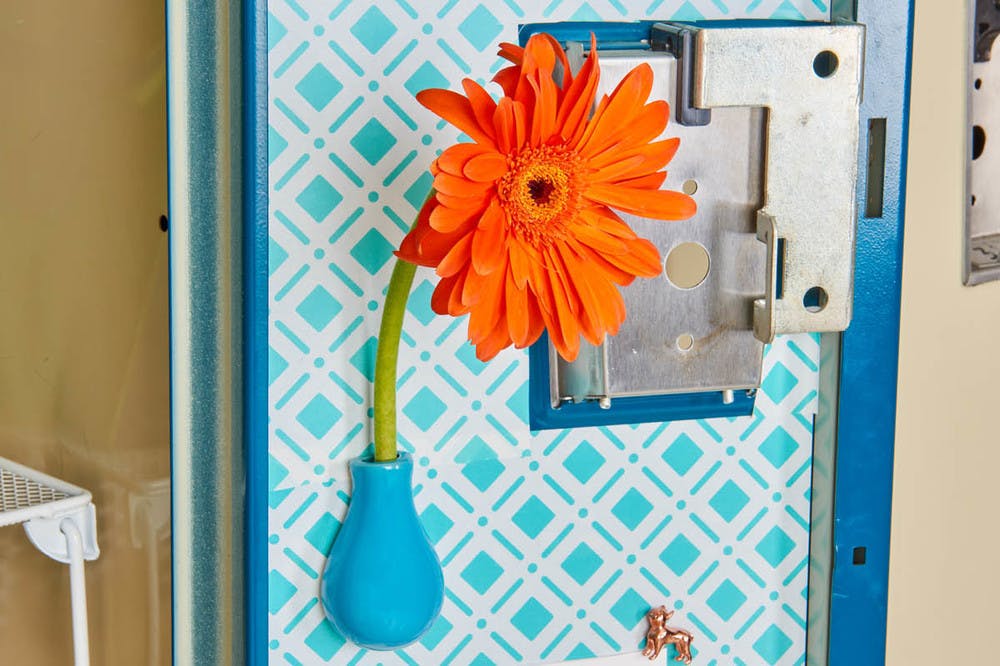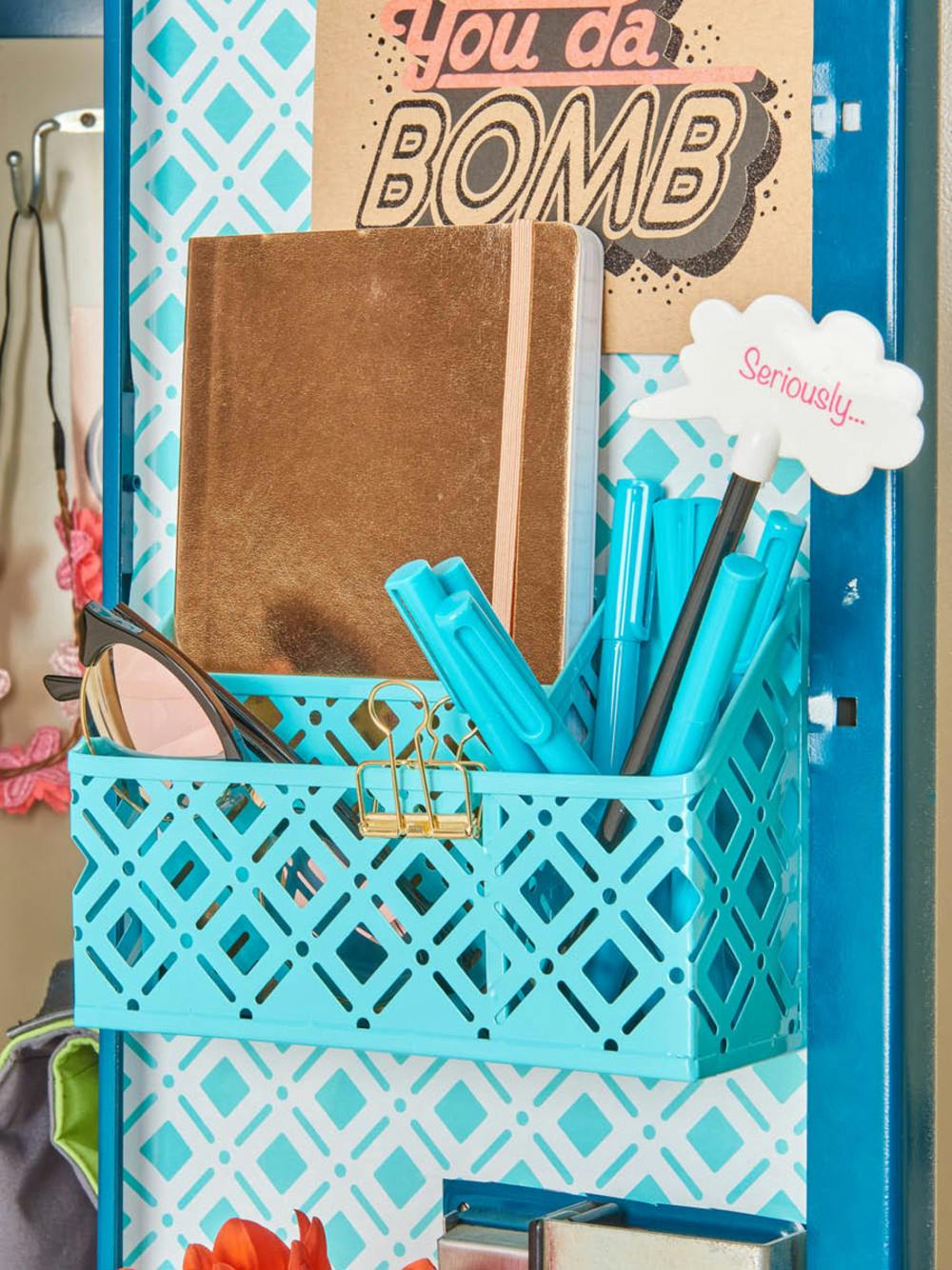 Our Charleston Organizer Collection is made exclusively to go hand-in-hand with the colorful locker wallpaper. Coordinate the space from top to bottom while still organizing all notebooks, pens, pencils, lip balms, notes and more.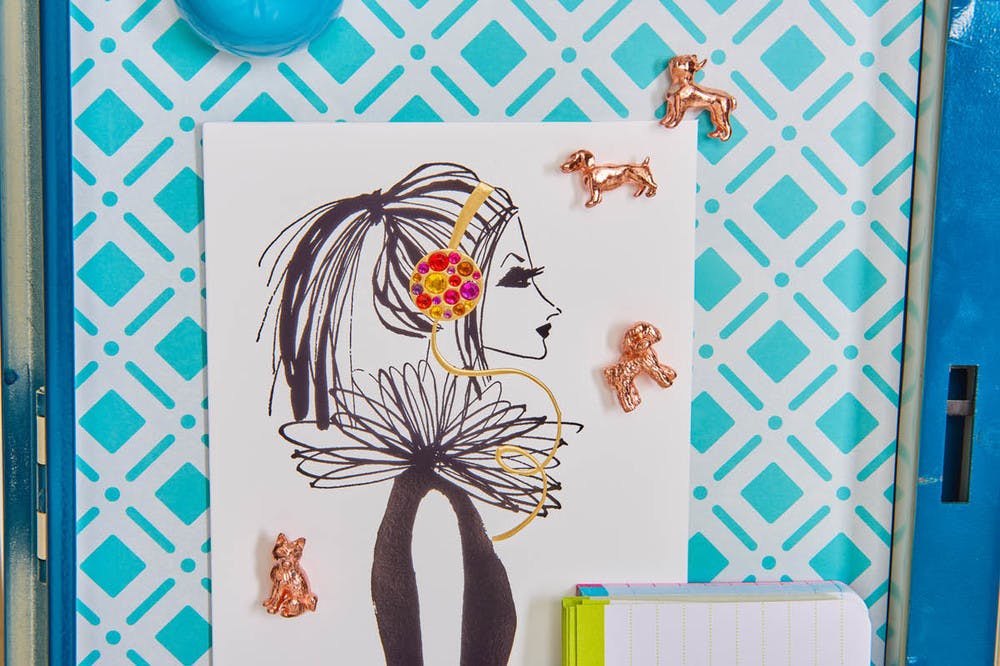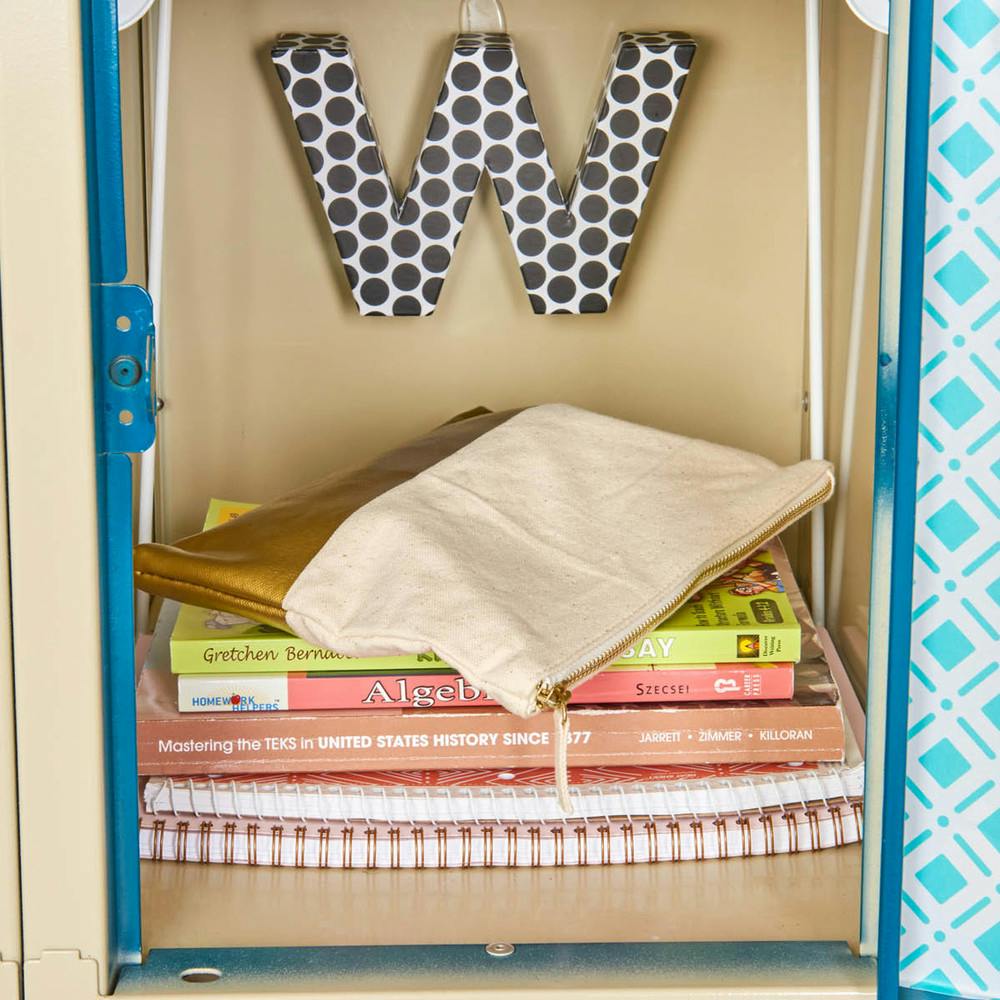 If there's a little extra space left, think about personalizing the locker to the nth degree with our Alphabet Letter Boxes. Tape them to the back of the locker or use magnets to keep them up for the utmost in stylized personalization.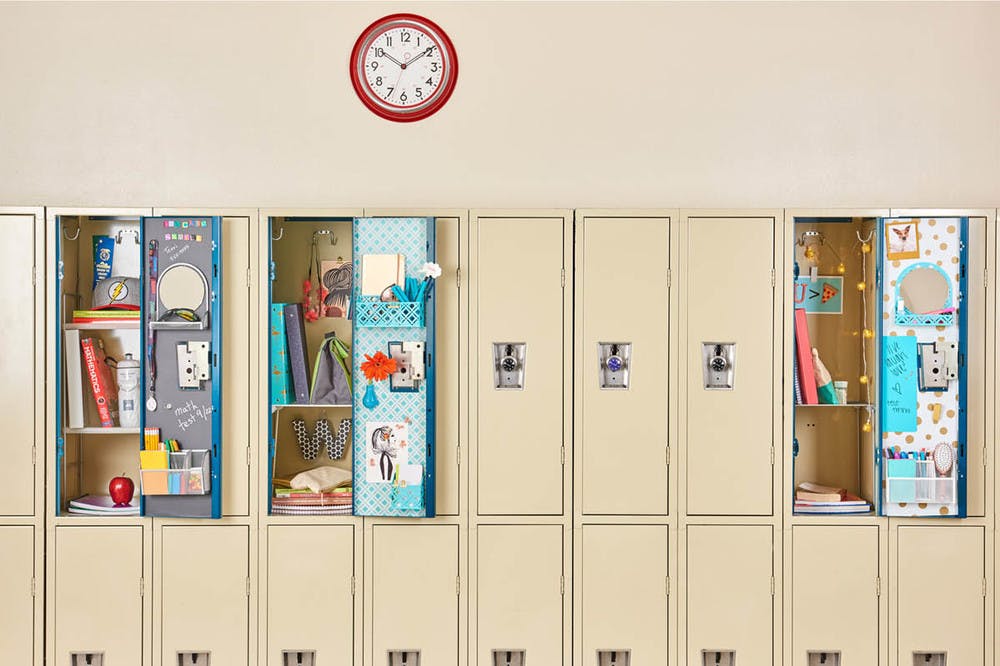 Classes will be starting before you know it and we hope you've found a few ideas for some stylish locker organization. Shop all these ideas and more for every style right here!