In this blog post, lifestyle blogger Lizzy O shows us how her new Elfa Décor system maximizes her master closet space and gives her exactly the storage solution she needs. Take it away, Lizzy!
Hello world! I am completely elated to share today's post with you all! We moved into our new space some months ago and knew immediately that we would have to do something about the master bedroom walk-in closet.
Today, I am so excited to announce that I have partnered with The Container Store Custom Closets team to bring you our fully functioning, wheelchair-accessible master closet! The closet is a "his and hers" (for me and my husband). The particular closet system we got is called Elfa Décor, but they have options for a variety of different budgets and styles.
Before we dive into the fancy customization, I want to remind you of what our closet looked like. It was literally just ONE shelf with hanging space on each wall.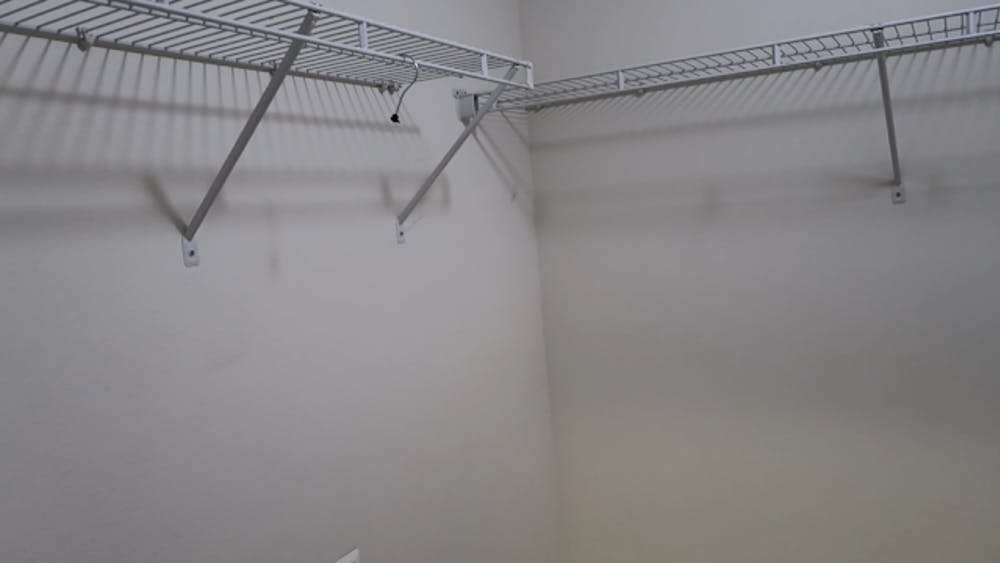 And now, after customization with Elfa Décor...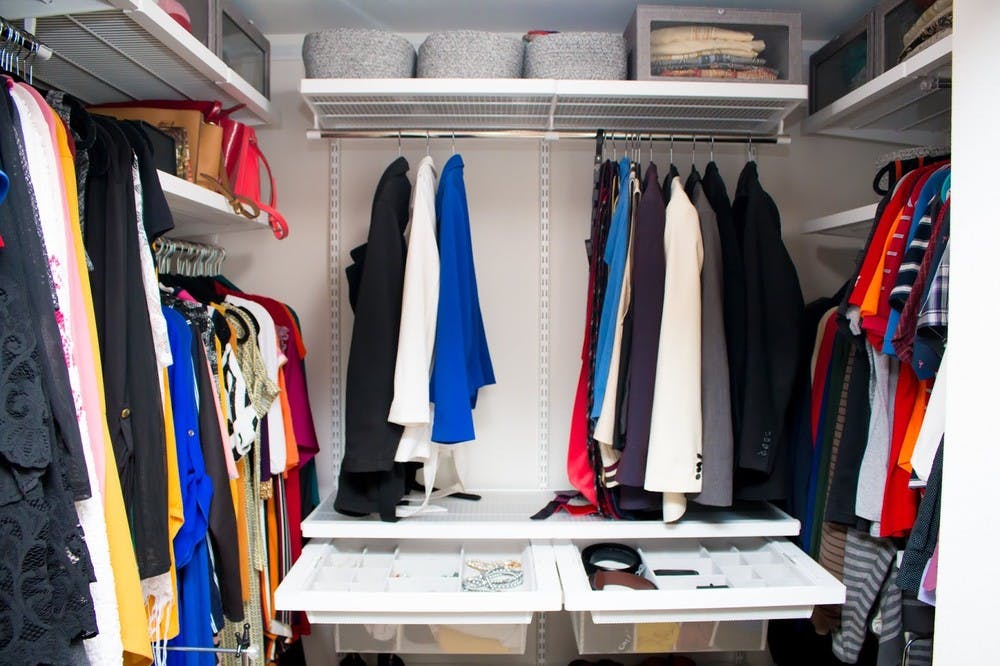 This is the view when you walk into our closet. The left side is mine, and the right side is my husband's. We decided to do this to keep things pretty organized and visually-appealing.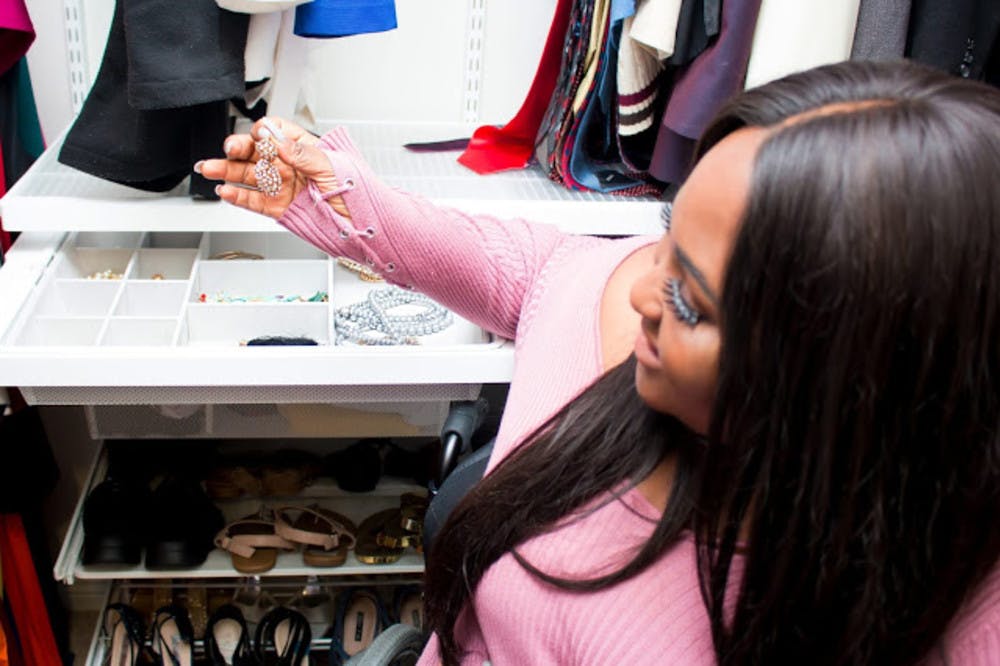 The top drawers, featuring the Elfa Decor Accessory Trays, are where we put my jewelry and my husband's belts and watches.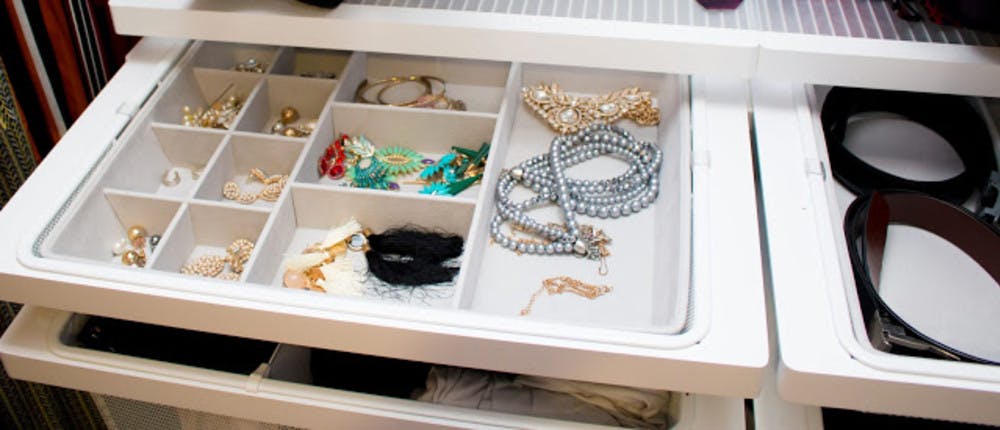 As a wheelchair user, I need to be able to reach clothes that are a little bit higher than my arms can reach, so I love my Casabella Telescoping Garment Hook. It is adjustable for higher reach and also collapses for storage.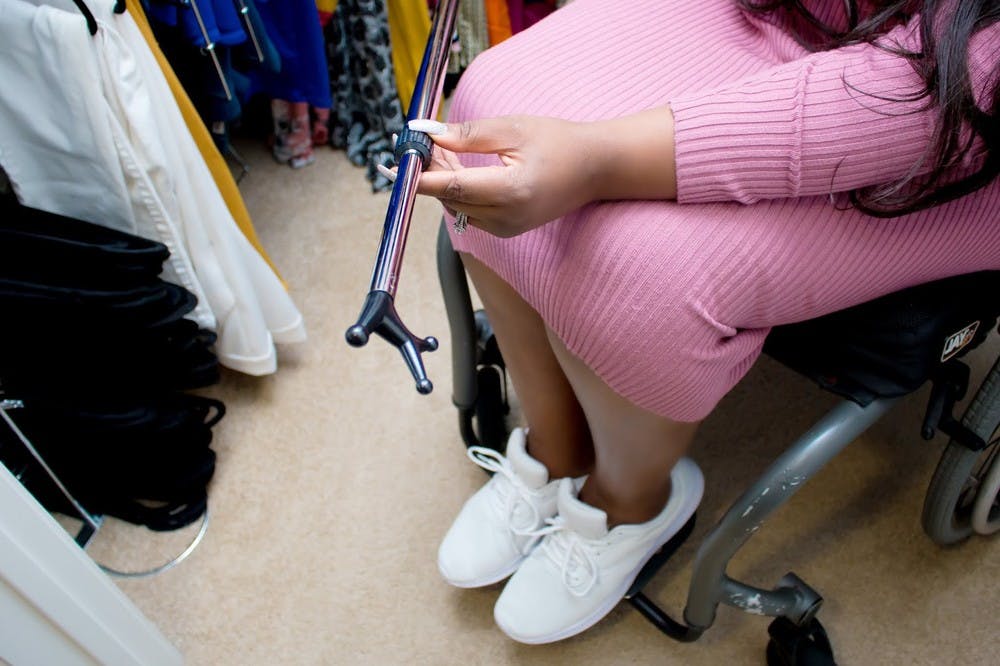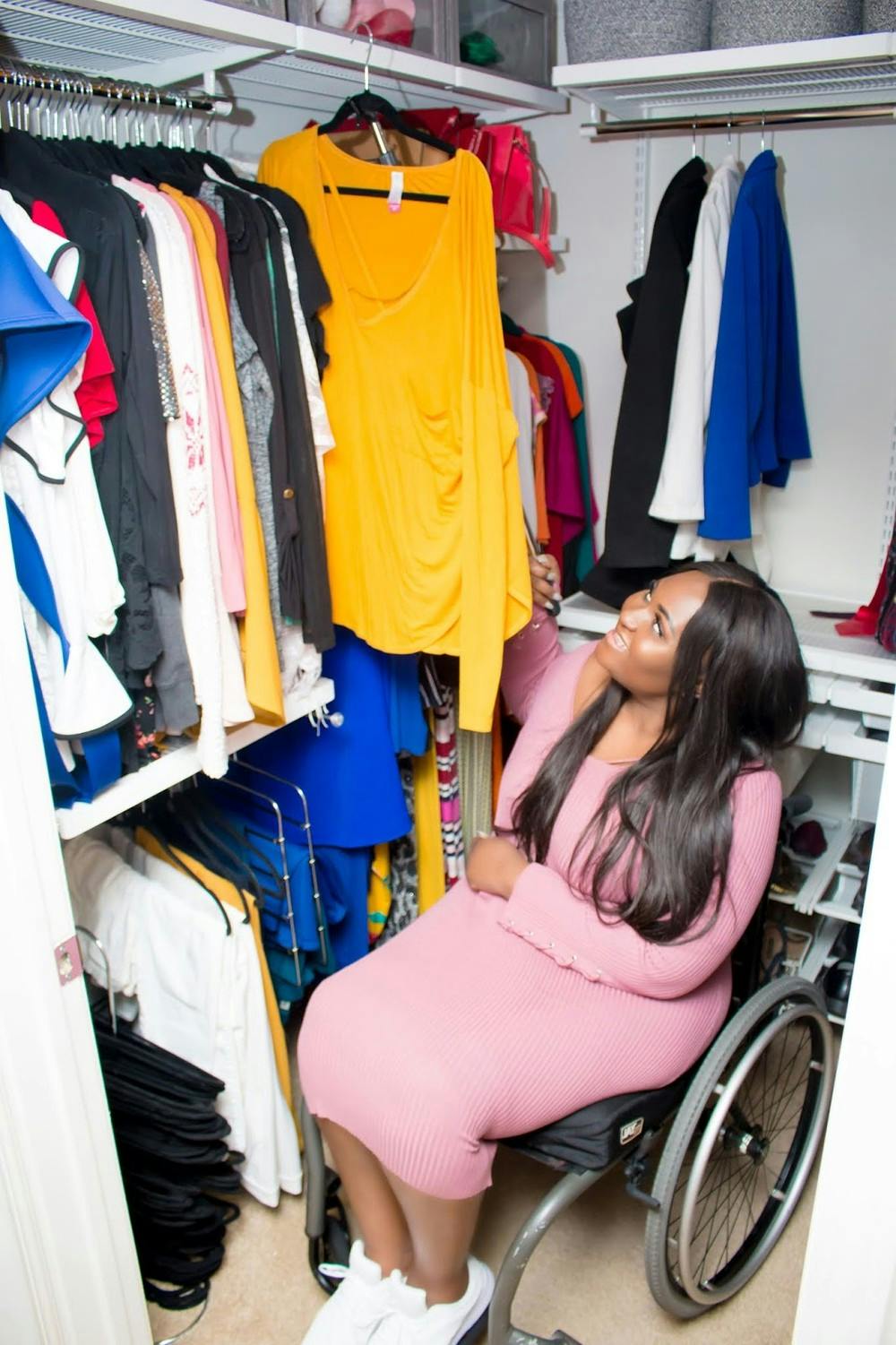 I also love the Gliding Shoe Racks for high heels and Gliding Shoe Shelves for flats. The shoes really stay put on these!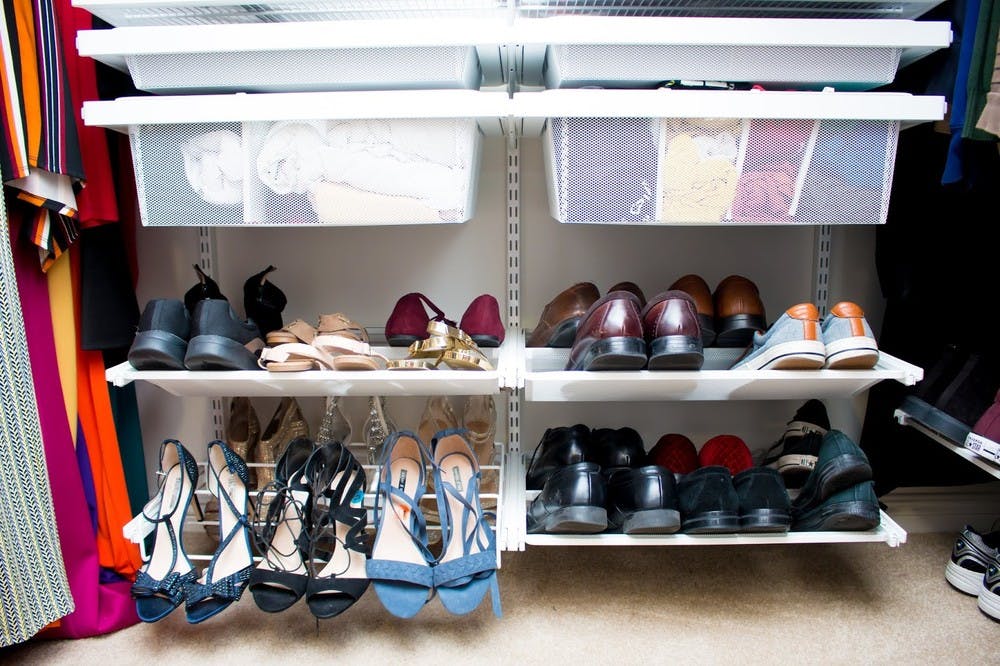 For those items that I couldn't really figure out a "home" for, I was able to utilize the Grey Drop-Front Sweater Boxes and Grey Lacuna Cotton Fabric Storage Bins.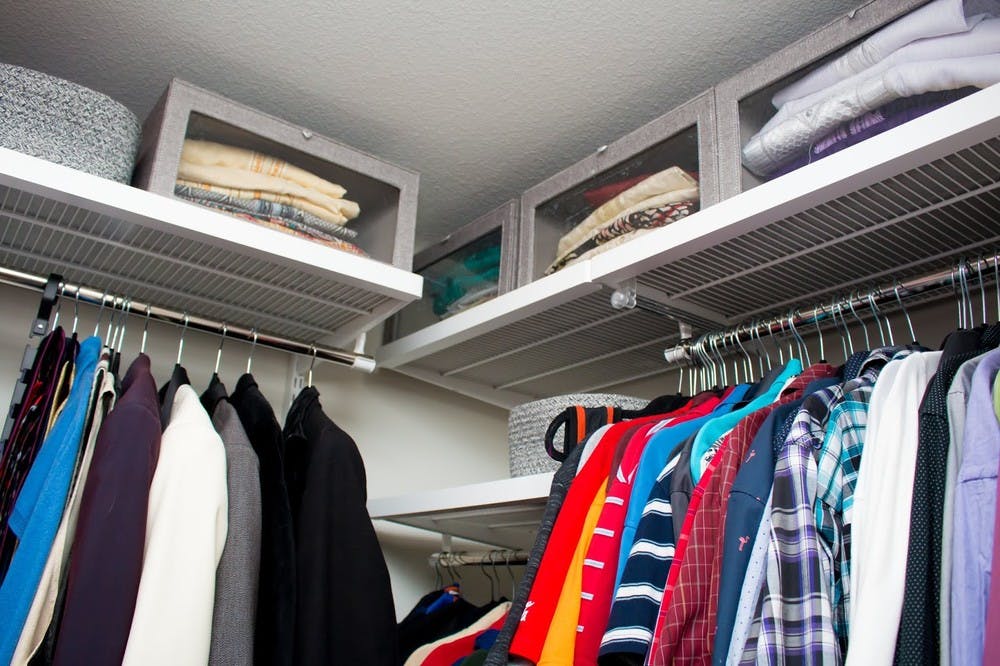 With the help of Elfa Décor, we were FINALLY able to maximize our space! From my bags to all of my hanging clothes, folded clothing, and even jewelry, I am just SO HAPPY with how much space we ended up having for everything!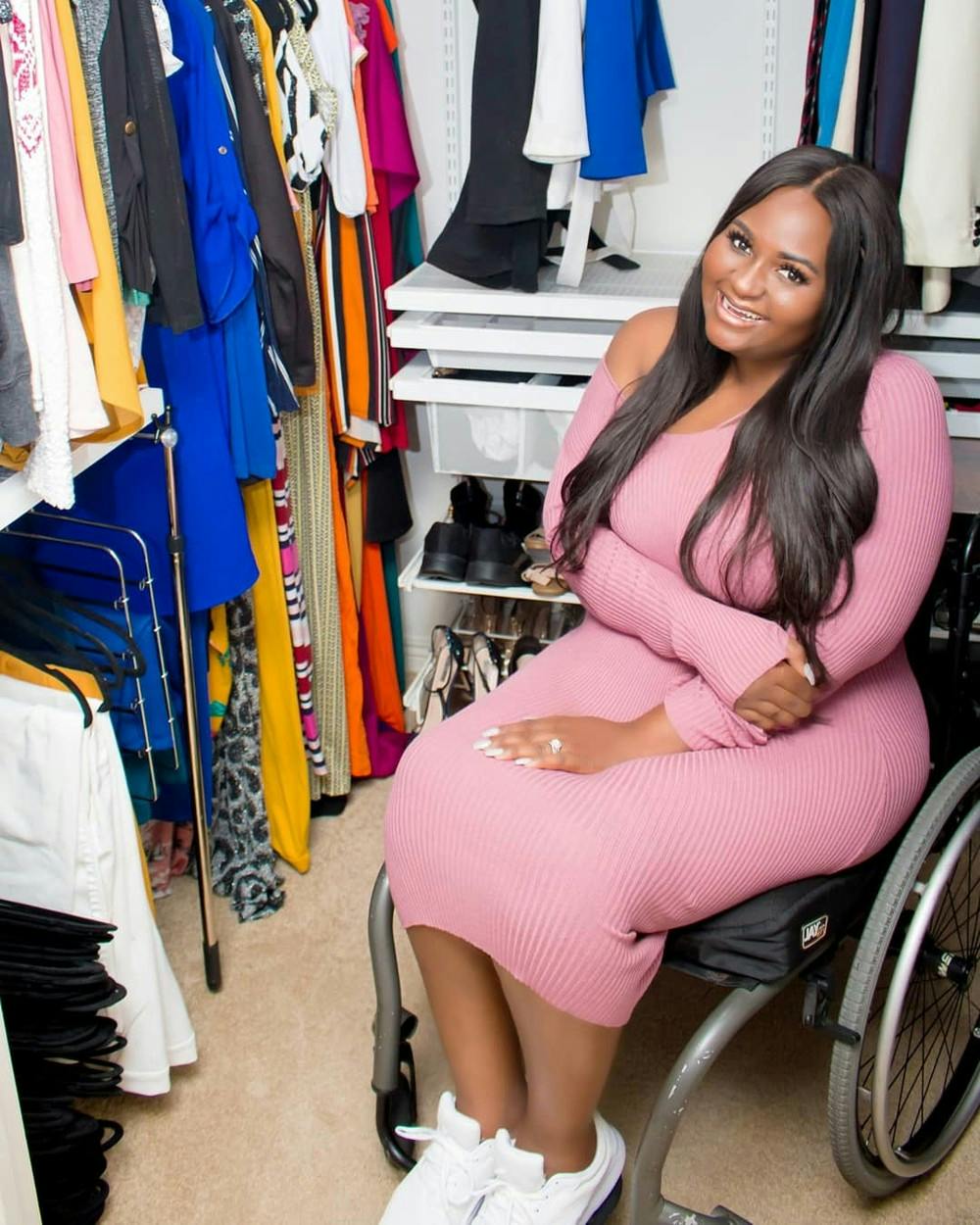 (You can see more photos on Lizzy's blog here.)