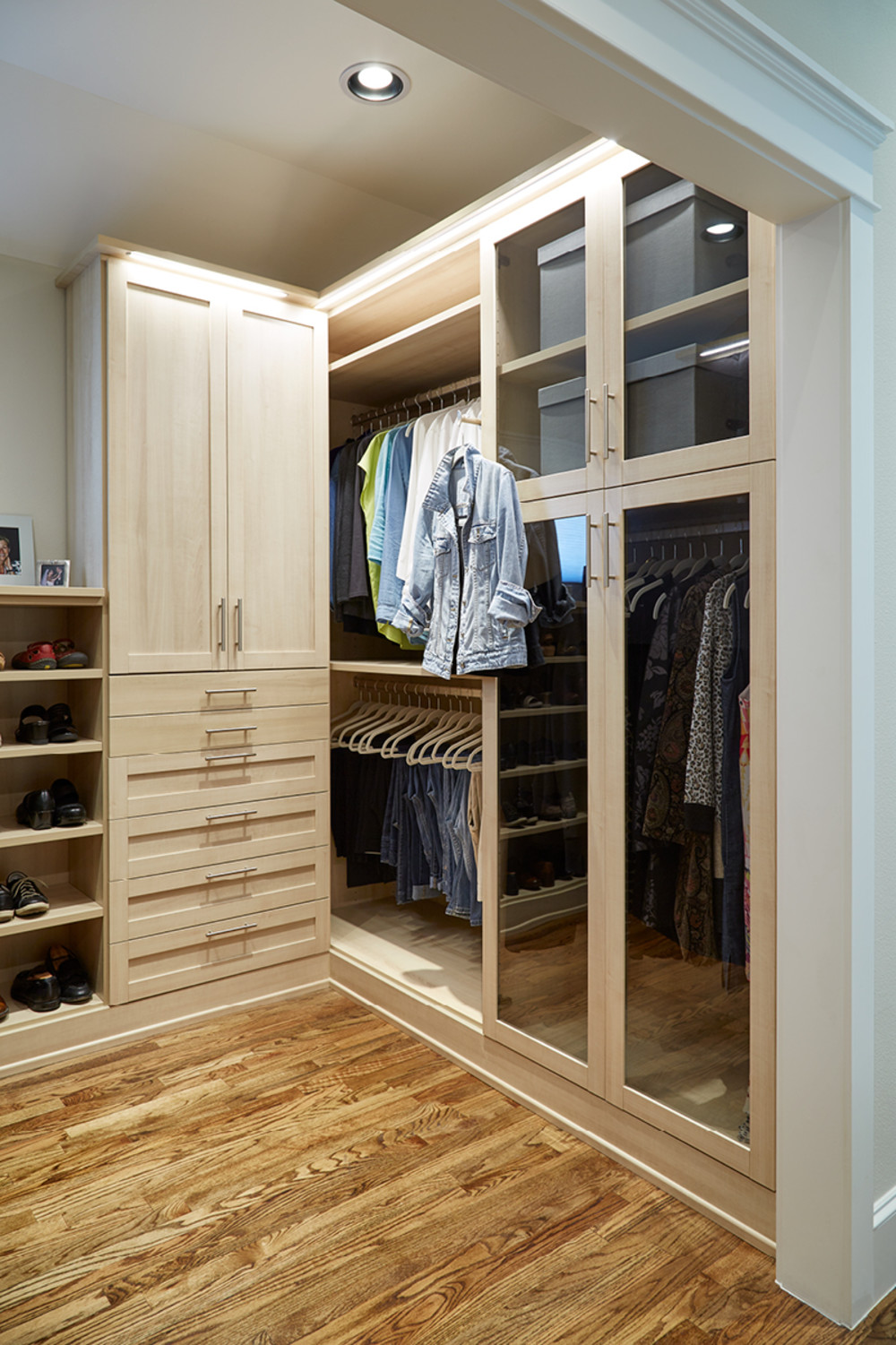 It's a special husband who surprises his wife with a brand new Laren custom closet. And Rick Blazek is just that guy. As soon as he saw Laren closets, he knew it would be perfect for the historic home he and his wife, Ginger, were restoring.
"I walked into the store, saw the display and knew Ginger would love it. We were in the process of renovating our dream house, and I wanted her to have a dream closet," said Rick.
To get the whole story, watch the video.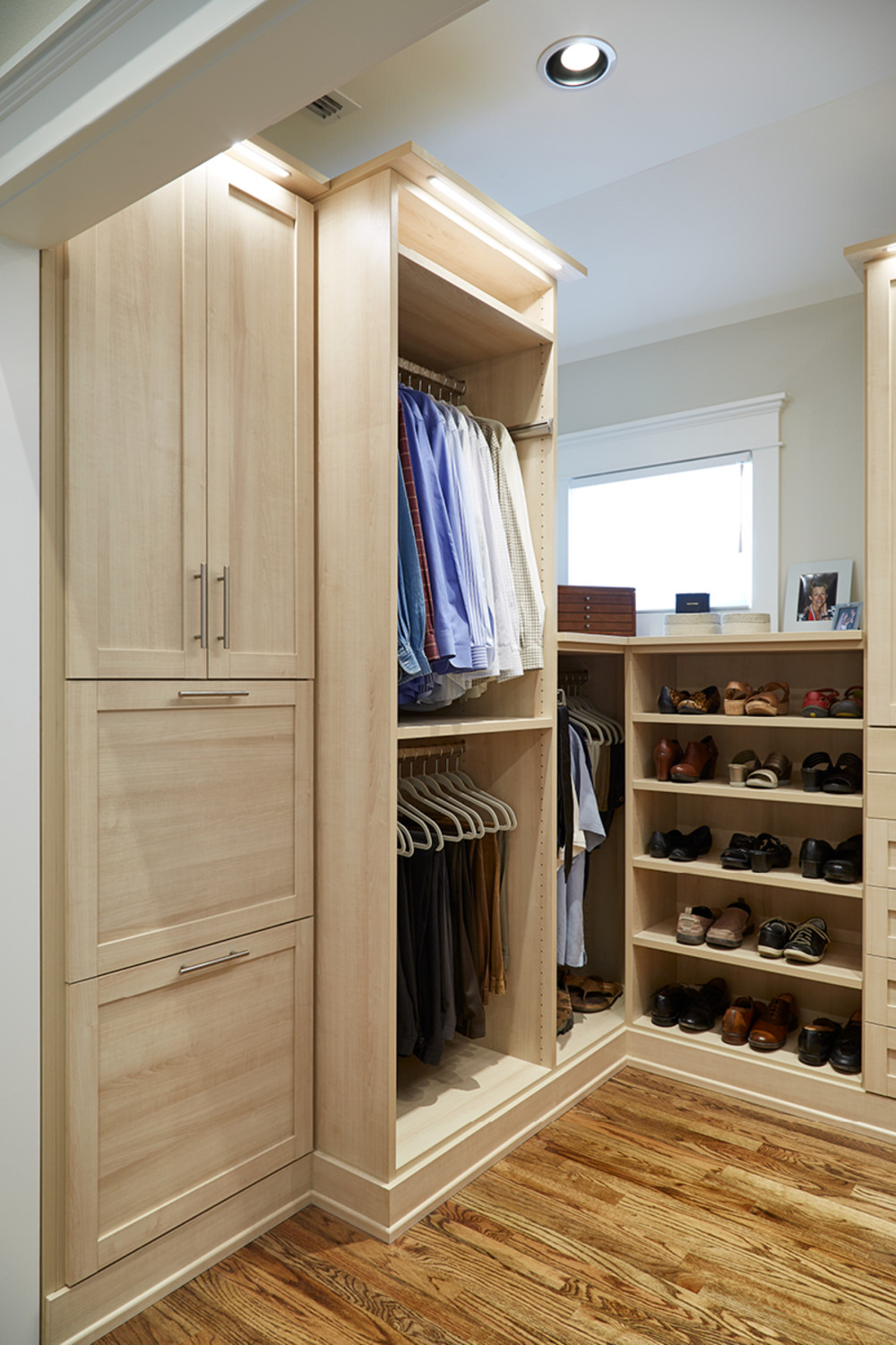 "I thought he was crazy - until I saw it," Ginger said. "I've always loved Elfa, but this! This was amazing! I took one look and was like, cue the angel choir!"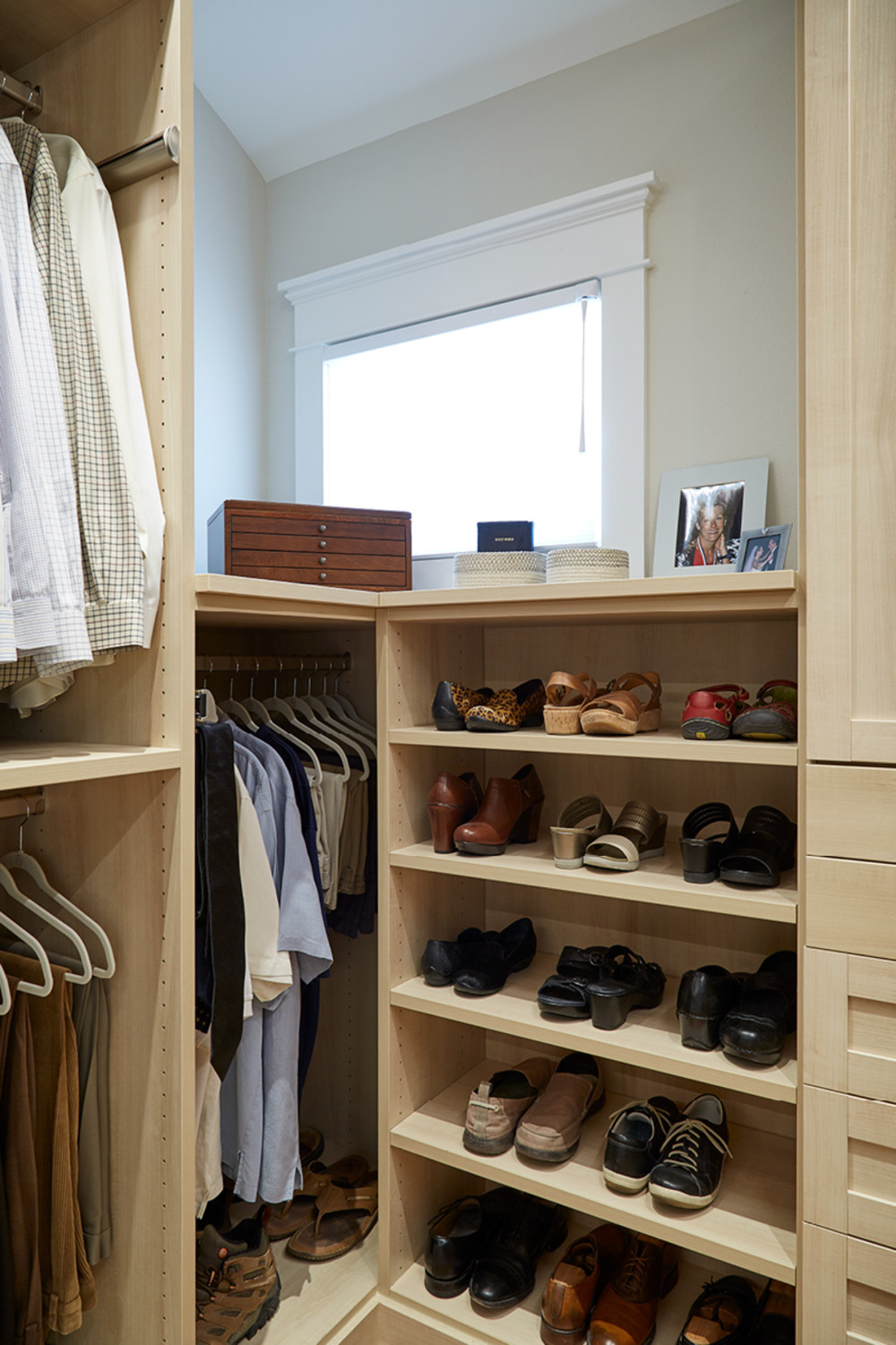 The couple used their Laren custom closet to create a serene dressing area between the master bath and their bedroom.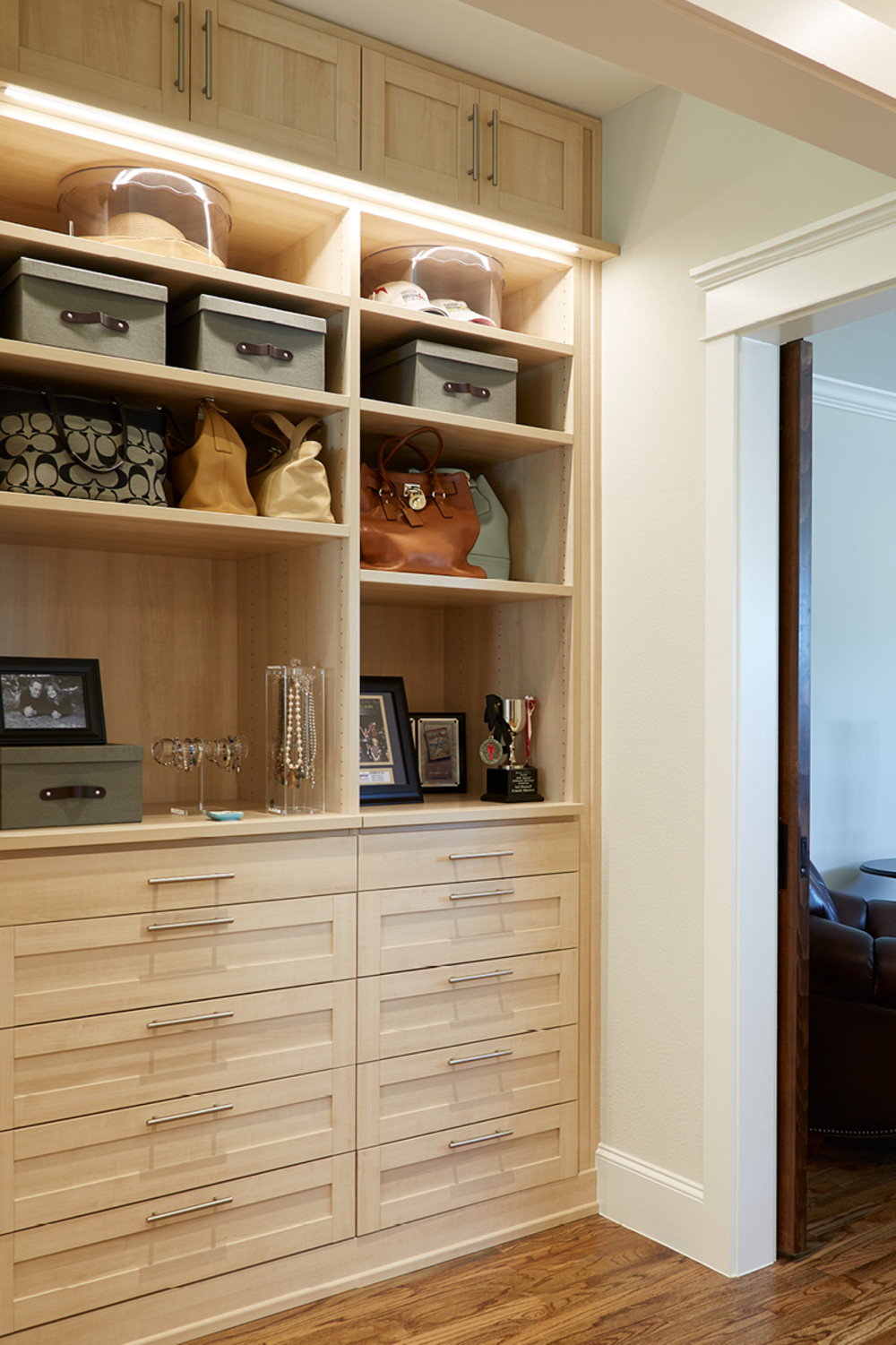 And because Laren is a custom closet solution, they were able to expand their original closet area, adding a bank of drawers and shelves along an outside wall. Now all three spaces flow into one another. A sliding barn door from the bedroom to the closet adds to the eclectic charm.
"At first, our builder thought we were over doing it by expanding the space across what used to be the hall between the bedroom and the bathroom. But after he saw the quality and the way the whole space turned out, he became a big fan of Laren closets," said Rick.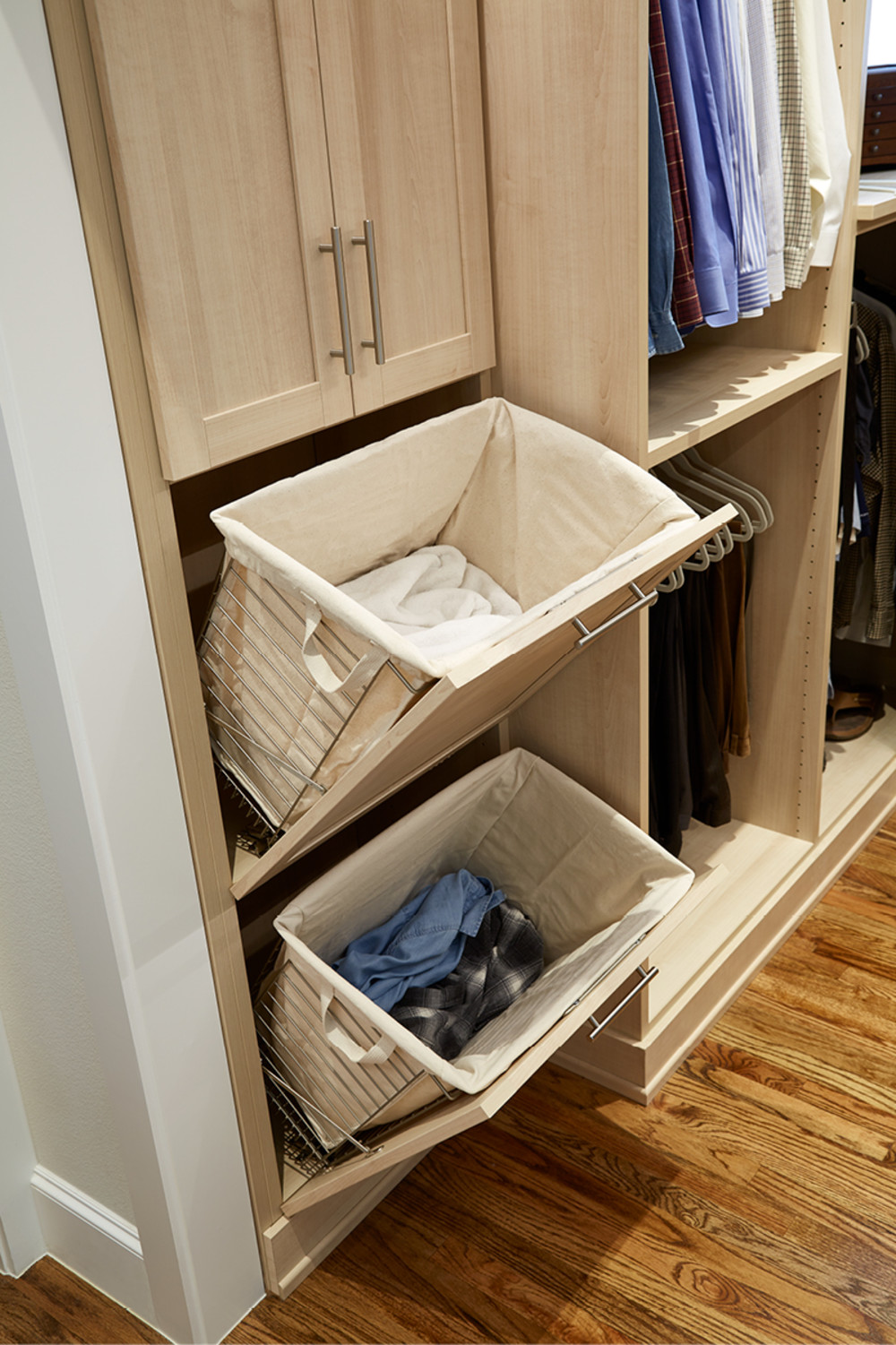 Even though the space isn't huge, the lighted cabinets, glass doors and design of the closet make it feel open and airy. And both Ginger and Rick love the smart features like the Extendable Valet Rods and Concealed Hampers.
"I love how the hampers look just like drawers. They keep all the laundry hidden and having two makes it so easy to sort lights and darks," said Ginger.
"And we both use the Extendable Valet Rods whether it's for holding dry cleaning or putting an outfit together," said Rick.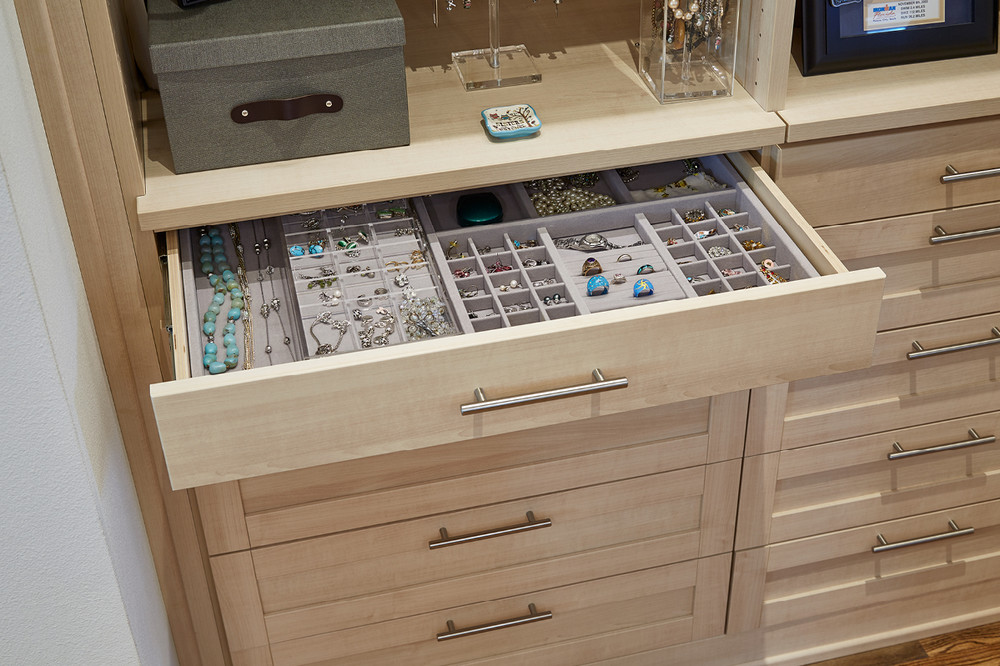 Ginger said, "I love showing the space off to friends - my girlfriends especially love the jewelry drawer. Next to my kitchen, it's one of my favorite spots in the house. And as a baker and restaurant owner, that's saying a lot! I just never knew a closet could make such a difference in our lives."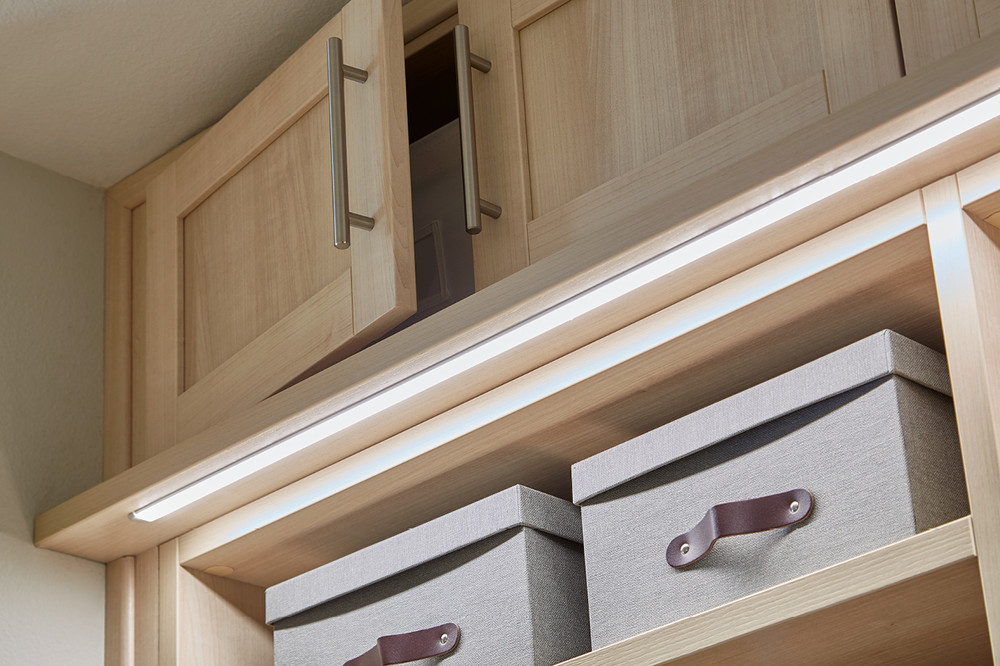 "You never knew you could be so organized!" Rick laughed.
"True! Everything, from my shoes, clothes and jewelry all look so good. It just makes me want to be organized in all the other areas of my life," said Ginger.