Yes, we are over-the-top excited about our Laren Closets collection and the opportunity to now create custom, built-in closets for our customers. One of the very cool (and glamorous) features of Laren Closets is the ability for us to incorporate customizable islands into the space. And much like styling your coffee table, your closet island is a place where you can add personality and set a definite tone. After all, your closet is often where you begin and end your day, so adding elements of style and function to your island can turn your closet into a room you may just want to spend the day in. Here are a few tips to turn that deserted island into a beautiful organized oasis.
1. Tray Chic! Trays are the perfect accessories for displaying a favorite collection or for corralling and creating a sense of order for items you use every day. They add another layer of décor and dimension to the island, as trays now come in so many sizes, materials and textures. (PS - we have a bunch of new fabulous additions to our collection of trays coming next month. Stay tuned for a story about that soon!)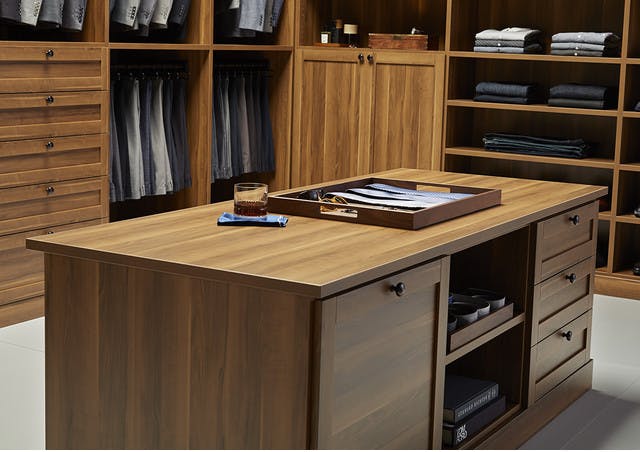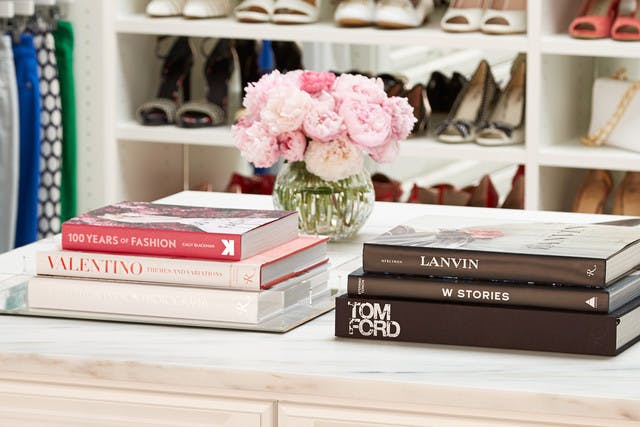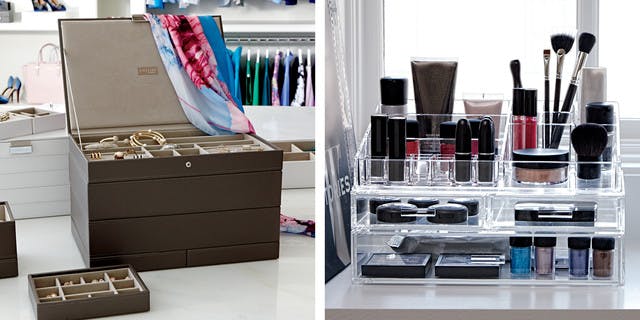 2. Add a Whole Other Level We are always talking about using vertical space to create extra storage and organization - it also creates another visual design element. Beautiful coffee table books strategically stacked together are perfect for this, adding style and pops of color. We, of course, love organizers that are modular and stack. Whether they are acrylic and see-thru, or fabric covered and closed, going vertical with them provides beauty and function - making items easily accessible.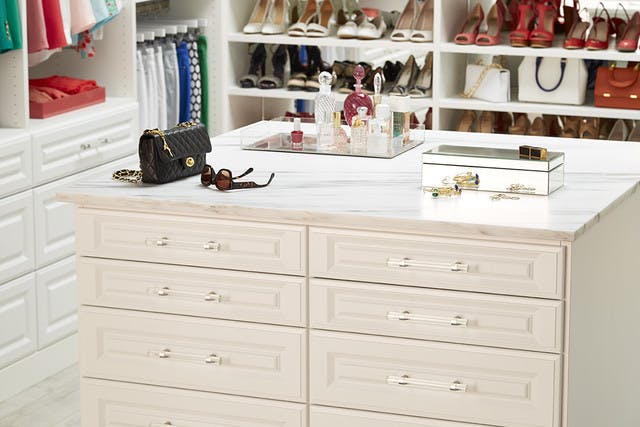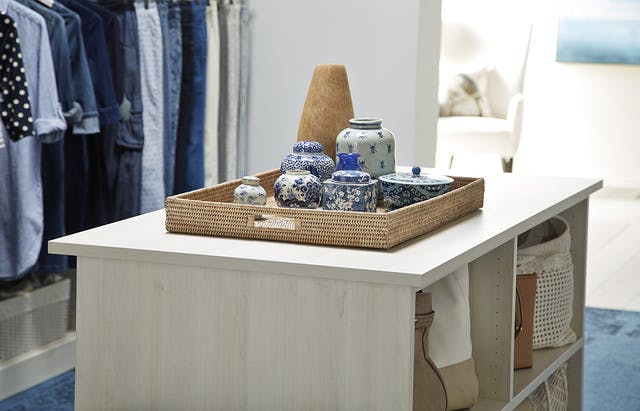 3. Objects of Desire Adding personal touches and inspiration to your island can help ensure you start the morning with a smile and end your day with some great reflection. Whether it's a treasured collection of vases, your favorite perfume bottles, a grouping of photos of family and friends or a book of inspirational quotes, incorporating items that are beloved is a powerful styling touch.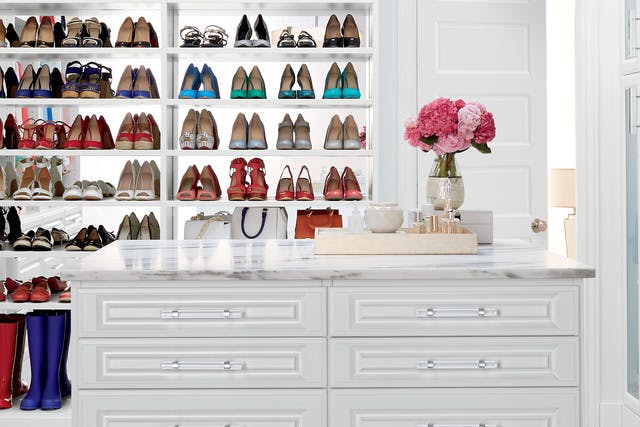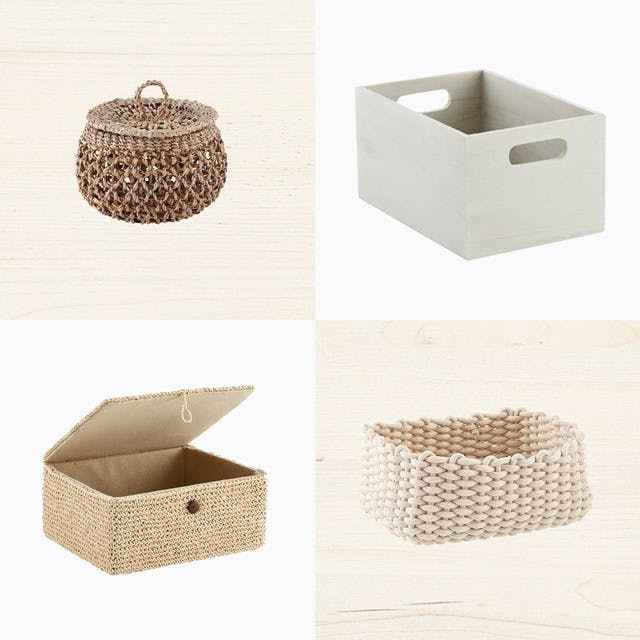 Featured Products: Abaca Bowl // Whitewashed Wood Bin // Crochet Box // Cotton Cable Knit Bins (no longer available)
4. Natural Elements Bringing bits of the outdoors into your closet can create a sense of calm and serenity. Fresh flowers are not only lovely to look at, but can also bring a soothing fragrance to the space. A collection of succulents or a fresh plant can help bring a breath of fresh air to the island. Adding bins, bowls, boxes or organizers in natural materials that match the wood finish of your closet ties the space together.