Showing my age here, but I vividly remember feeling like such a superstar when my elementary school teachers would choose me to help them with their organization projects. The power of wielding their beloved labelmaker felt SO good. The click, click, click of the alphabet wheel produced those nifty embossed labels that made everything from Trapper Keepers, to classroom cubbies, totally organized. And with every label I produced, came a proud sense of accomplishment. Well, the Dymo Embossing Label Maker is making me nostalgic and elevating this old school look to new sophisticated levels. From the kitchen to the office, it's a fun way to give your labeling projects big personality.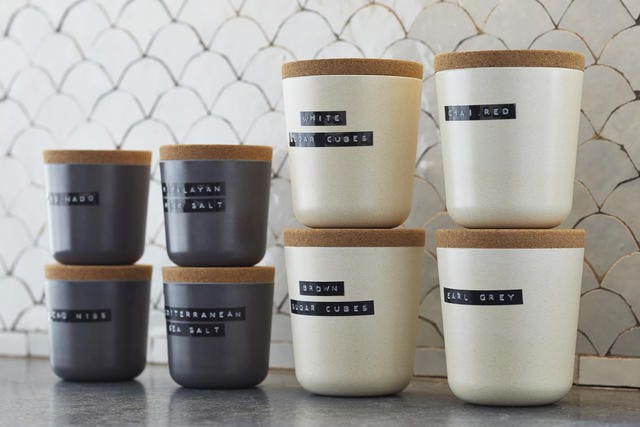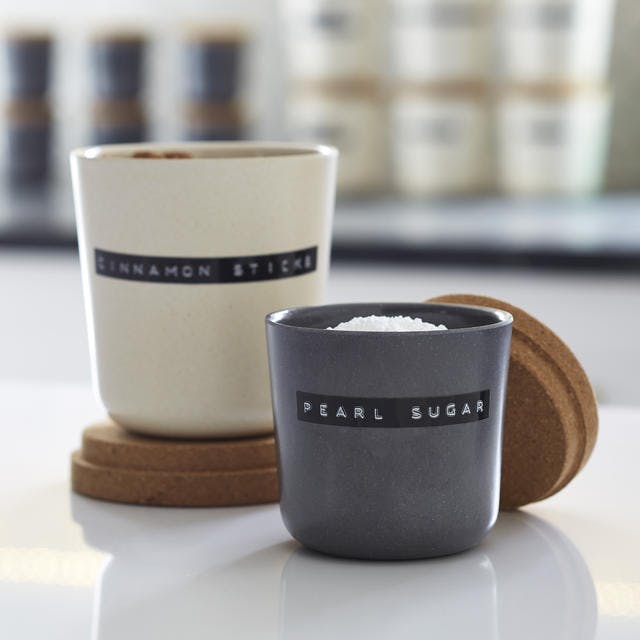 Label loose teas, salts, sugar and other dry goods and make them pantry perfect in Bamboo Jars with Cork Lids.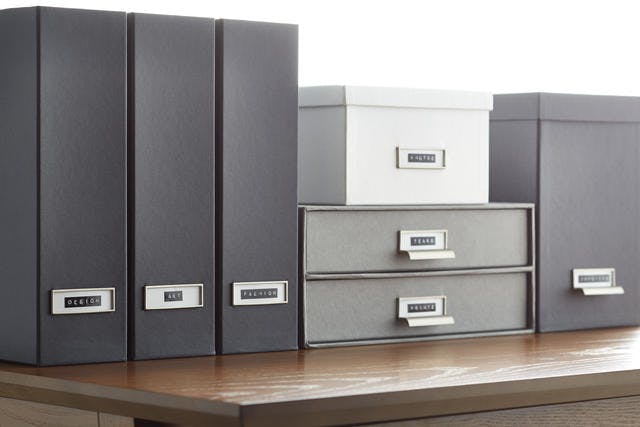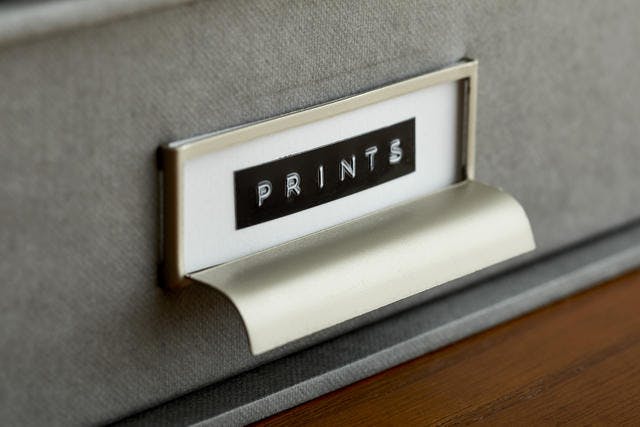 The recycled fiberboard of the Bigso Classic Stockholm Collection coupled with the typewriter-type font of the labelmaker puts the office in good working order.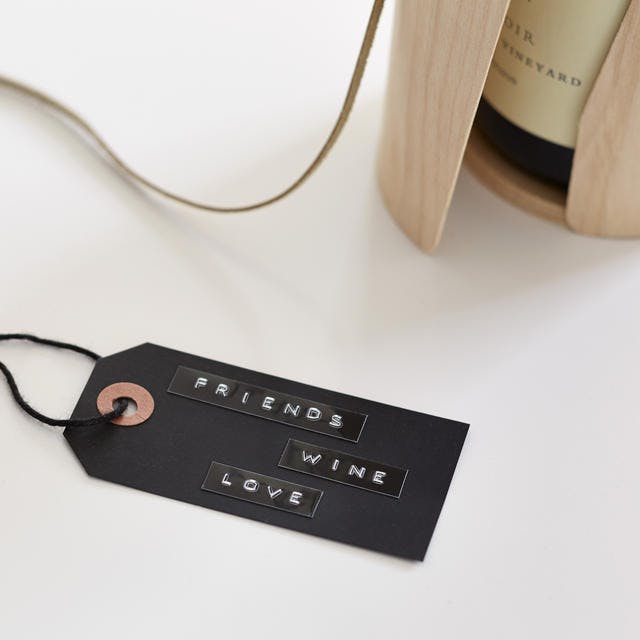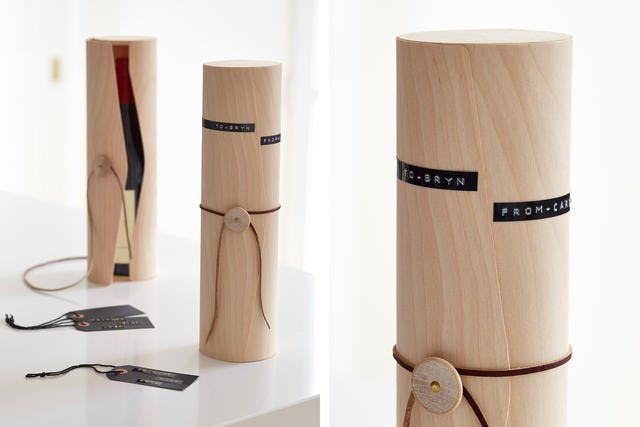 We labeled Chalkboard Gift Tags with fun words for the hostess and also placed the "to/from" directly on to the Birch Veneer Wine Bottle Cylinder for a personalized wine gift.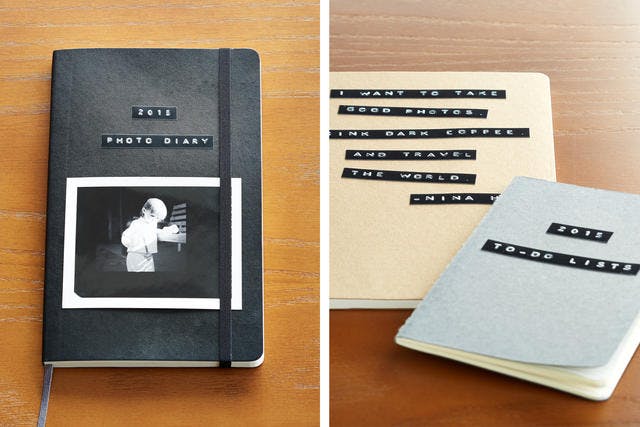 Moleskine Notebooks provide the perfect palettes for quotes, sentiments, or cataloging memories in gifts of photo diaries or personalized journals.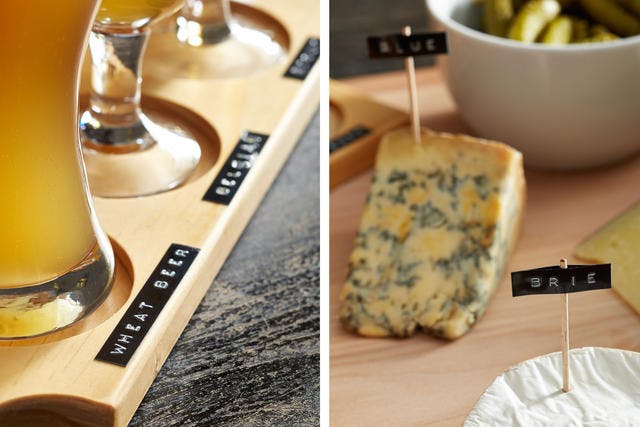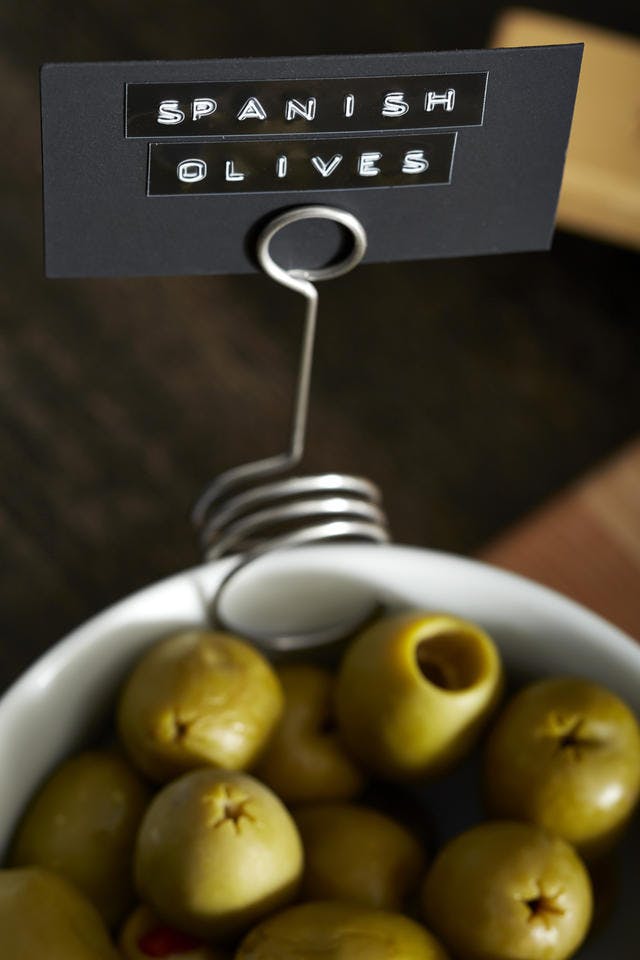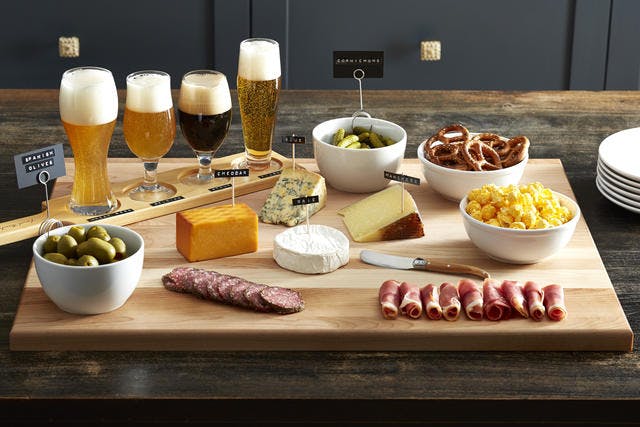 Love, love, love the idea of throwing a craft beer tasting party paired with a tasty - and perfectly labeled - charcuterrie and cheese board. We used simple toothpicks and Stainless Ingredient Springs to point guests around the menu. Just print out your label and then print a version the same length to use as your back piece. Place your toothpick in the middle of the two adhesive sides and press to make the perfect food "flag." So fun!