Ever find yourself fighting through the "drawer shuffle"? Whether in the bathroom, kitchen, office or craft room, every time you open or close a drawer chances are your "stuff" shuffles around. Brushes end up in the back of the drawer and nail polish in the front. Spatulas end up with whisks and zesters. But with a few of our tips, we've made it a little easier to end the drawer shuffle once and for all. Read below!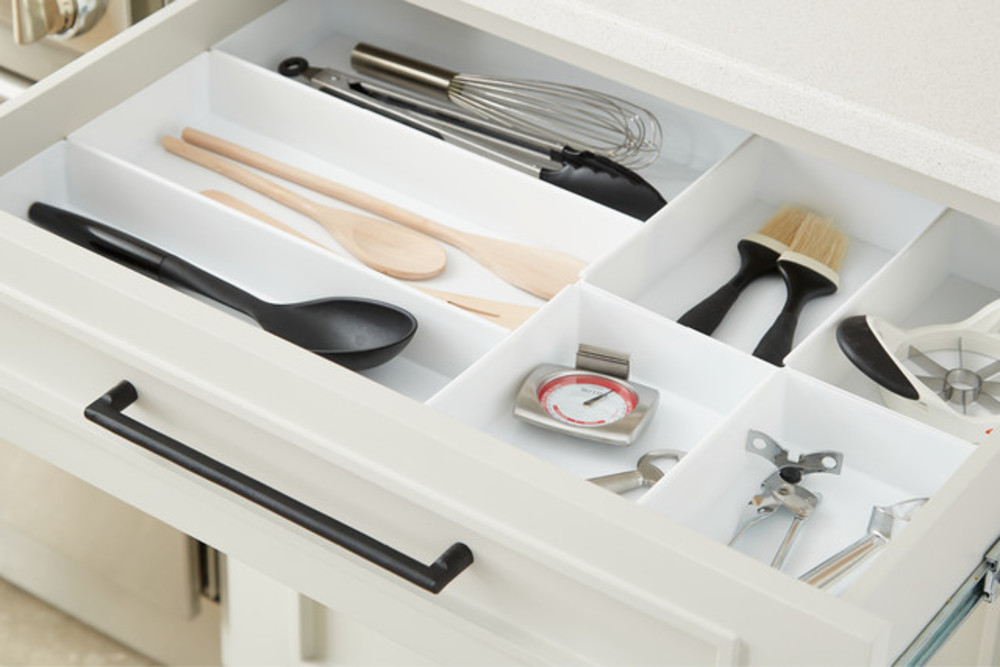 Divide Divide Divide Start your order off on the right foot by taking stock of what you do have within your drawers. Group like items together either by size or by cooking need (however you operate best) - for example, keeping your tongs separate from your measuring spoons and spatulas. Once you've assessed what you do have, you'll have a better idea of what type of organizer you actually need. Our modular Interlocking Drawer Organizers from Rubbermaid are designed to be combined in various sizes, creating a simple solution for disorganized drawers that fits exactly what you need stored. Plus, they're equally at home in the office, kitchen, closet or bath.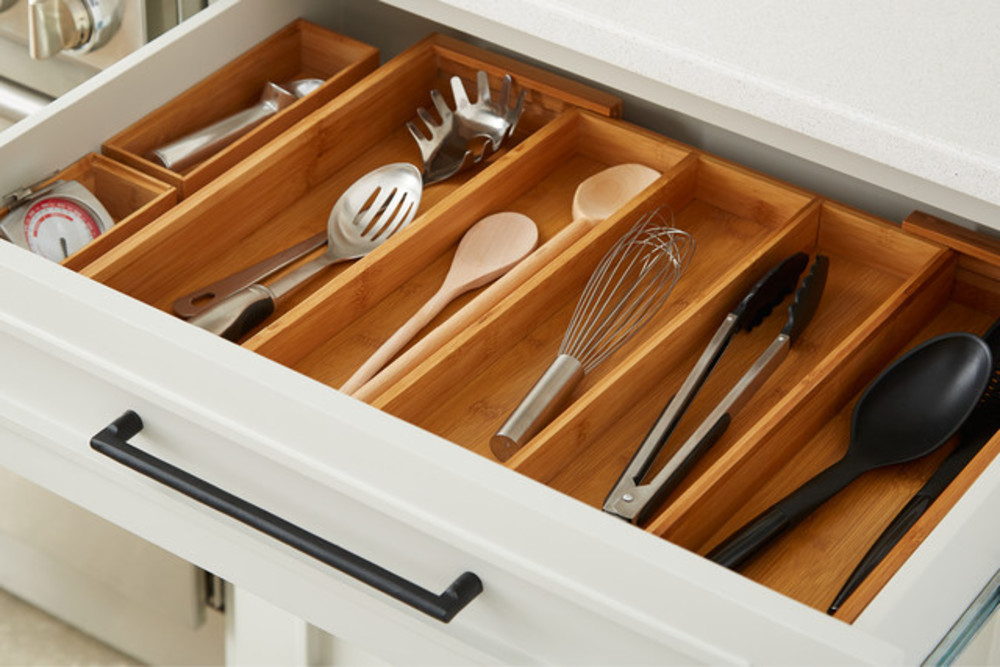 Think Modular, Think Expandable You've taken stock of your kitchen items and needs, now it's time to pick an organizer that helps you perfectly store everything. If you have oblong items or a wide variety of sizes amongst your kitchen tools, use a modular or expandable drawer organizer to utilize every inch of drawer space. Our Expandable Bamboo Utensil Tray is a great option if you're looking for an expandable solution with a touch of sophistication. It's designed to expand and reveal additional compartments for storing large utensils, serving pieces, spoons and spatulas, keeping them organized, visible and accessible.
Making your solution modular allows you to add and change configurations to fit different tools, and it also means you can reconfigure if you need to move to a different drawer in the future. Expandable organizers allow you to maximize ALL of your drawer space. Most will expand to fit the size of any standard or large drawer. Now, all your pineapple corers, potato peelers and zesters can find a home.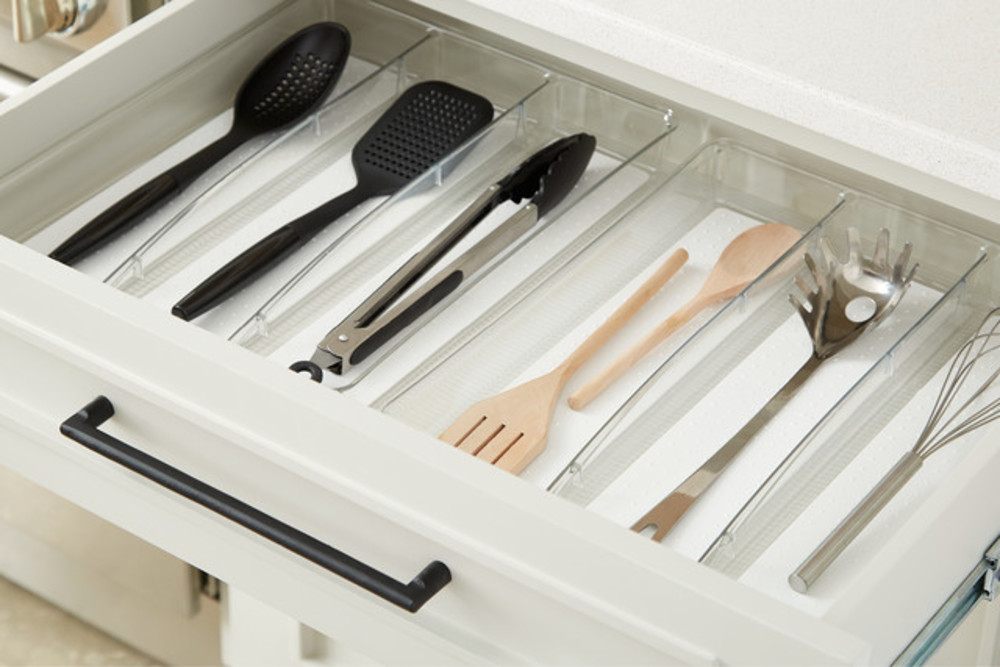 No-Slip Ups Avoid the in-drawer shuffle that comes from quickly opening and closing your drawers with non-slip organizers that have padded feet. All of our drawer organizers come with this feature because we too have been known to swiftly open and close our drawers a time or two! Our madesmart Utensil Trays are perfect to banish the slipping and sliding since each organizer has four no-skid feet on the bottom.
We hope you've found a few useful tips on how to streamline your kitchen drawer organization with us. Let us know which are your favorite or tips of your own, below!