Shortly after Kathleen Barnes (blogger at Carrie Bradshaw Lied) moved from California to Georgia, she turned her attention to updating her new closet. "When I first looked at this house, I knew this master closet had so much potential," she remembers. "However, the space as formerly designed wasn't being utilized in the most functional way." That's when Kathleen turned to the Custom Closets experts at The Container Store for help, and we collaborated on a brand-new space design that could fully realize the potential she first saw there.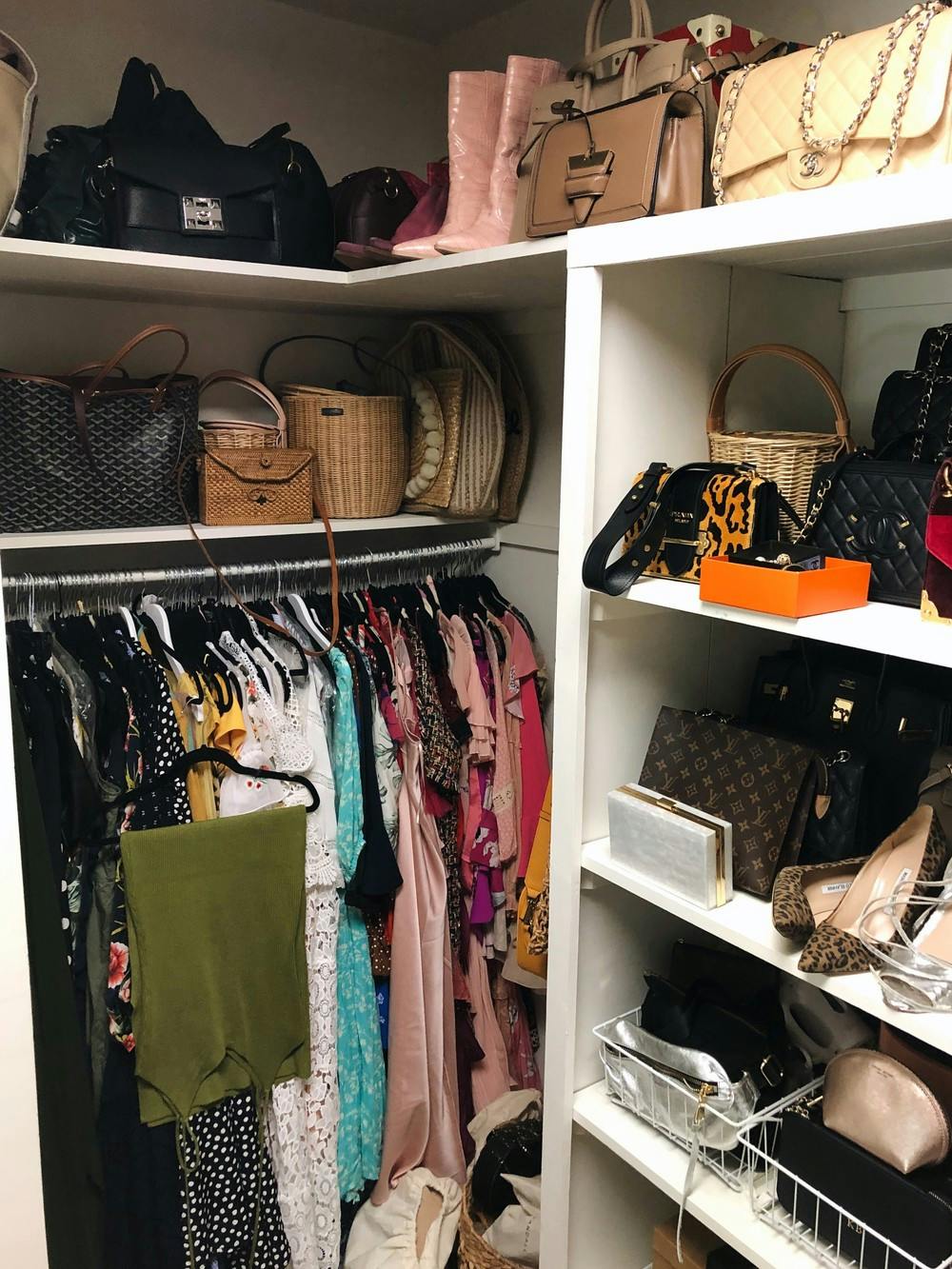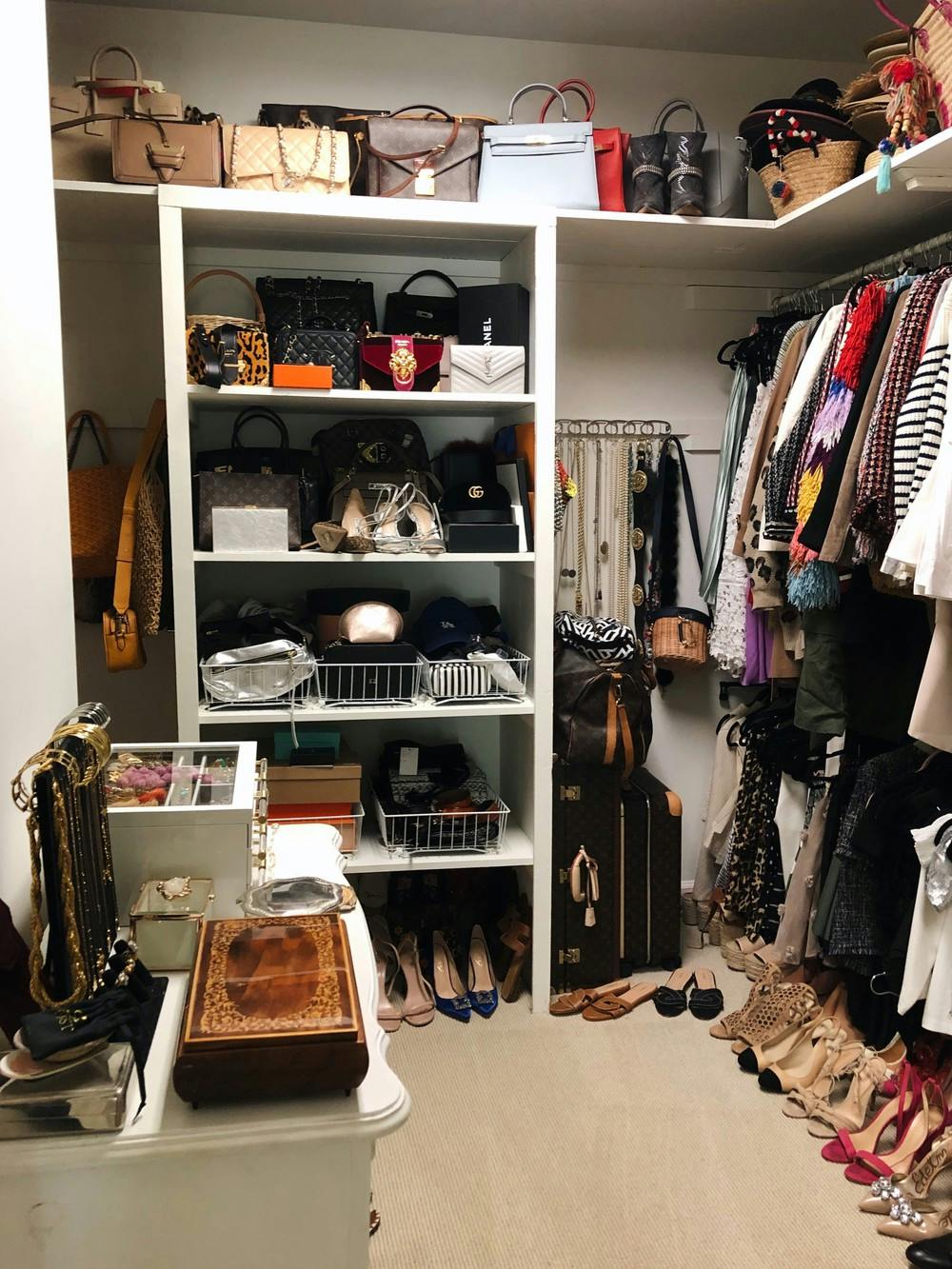 After checking out all of our Custom Closets options, Kathleen decided on Avera. "I was so torn between the Cloud and Stone finishes, but ultimately chose the Cloud finish," she says. "It really elongates the walls and works so well with the leopard-print carpet!" She was also drawn to Avera's built-in LED lighting, soft-close Drawers, Jewelry Trays, and Shoe Shelving.
Once the design was completed and the Custom Closets installers had worked their magic, the glory of her new Avera space was fully revealed.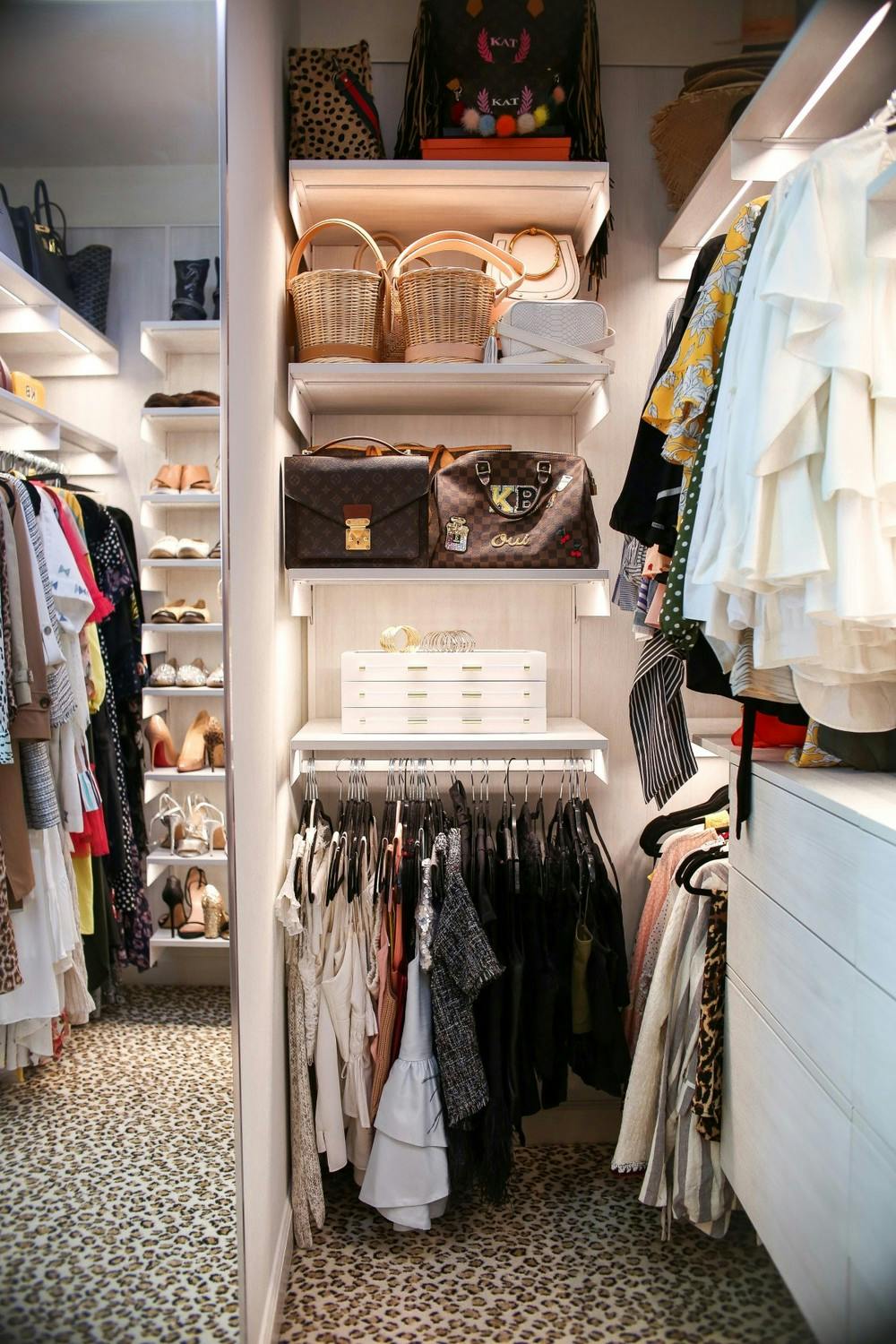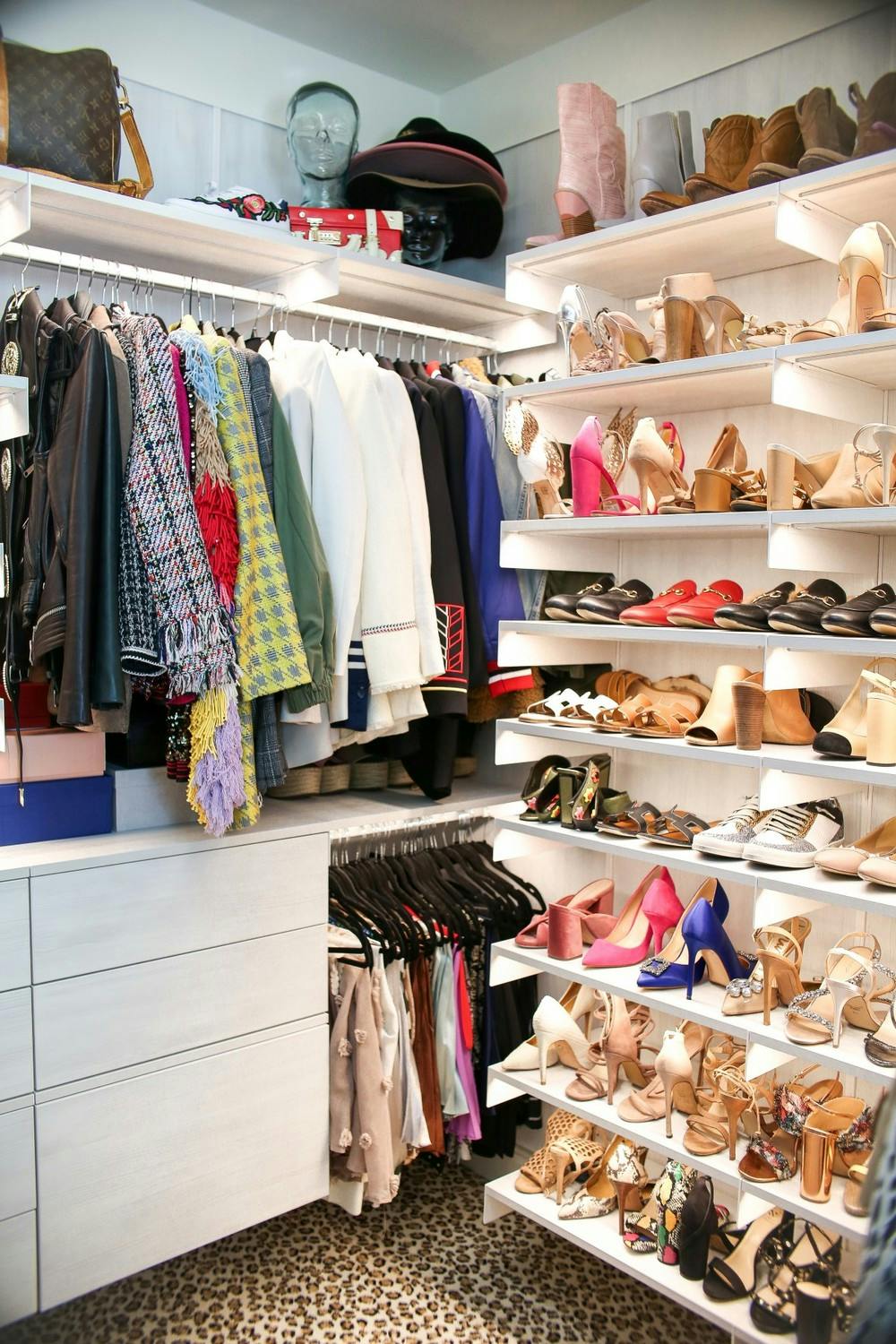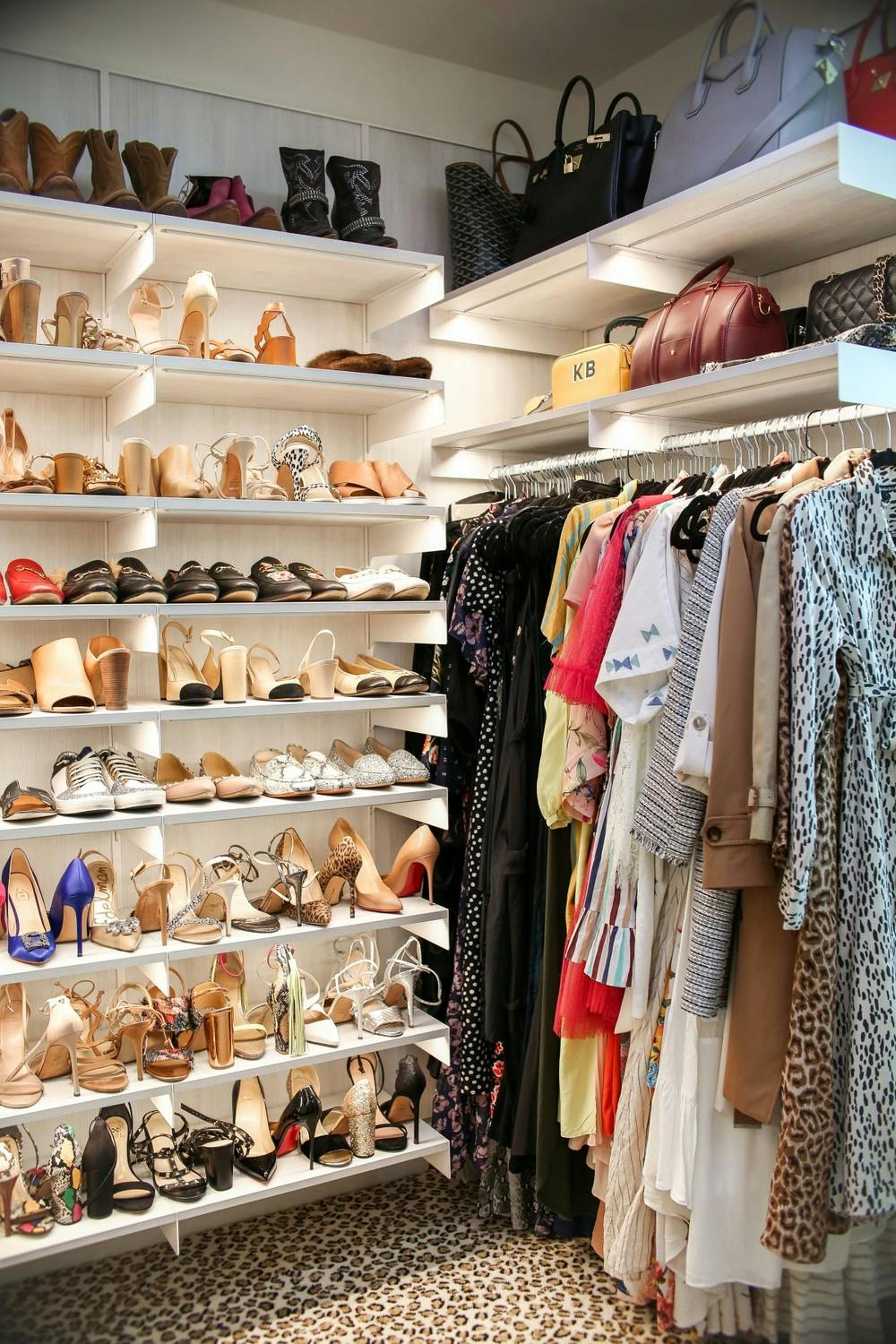 With the pre-existing built-in shelves and rods removed, Kathleen could not only maximize every inch of space, but also show off her clothes and accessories in a boutique-like way. The Shelves above the bank of full-extension, soft-close Drawers display her beautiful collection of handbags, and the soft LED lighting gives it all a warm, comfortable ambiance. "We were also able to design the Shoe Shelves at different heights so I could have more shelves, as well as different heights for heels and flats," she adds.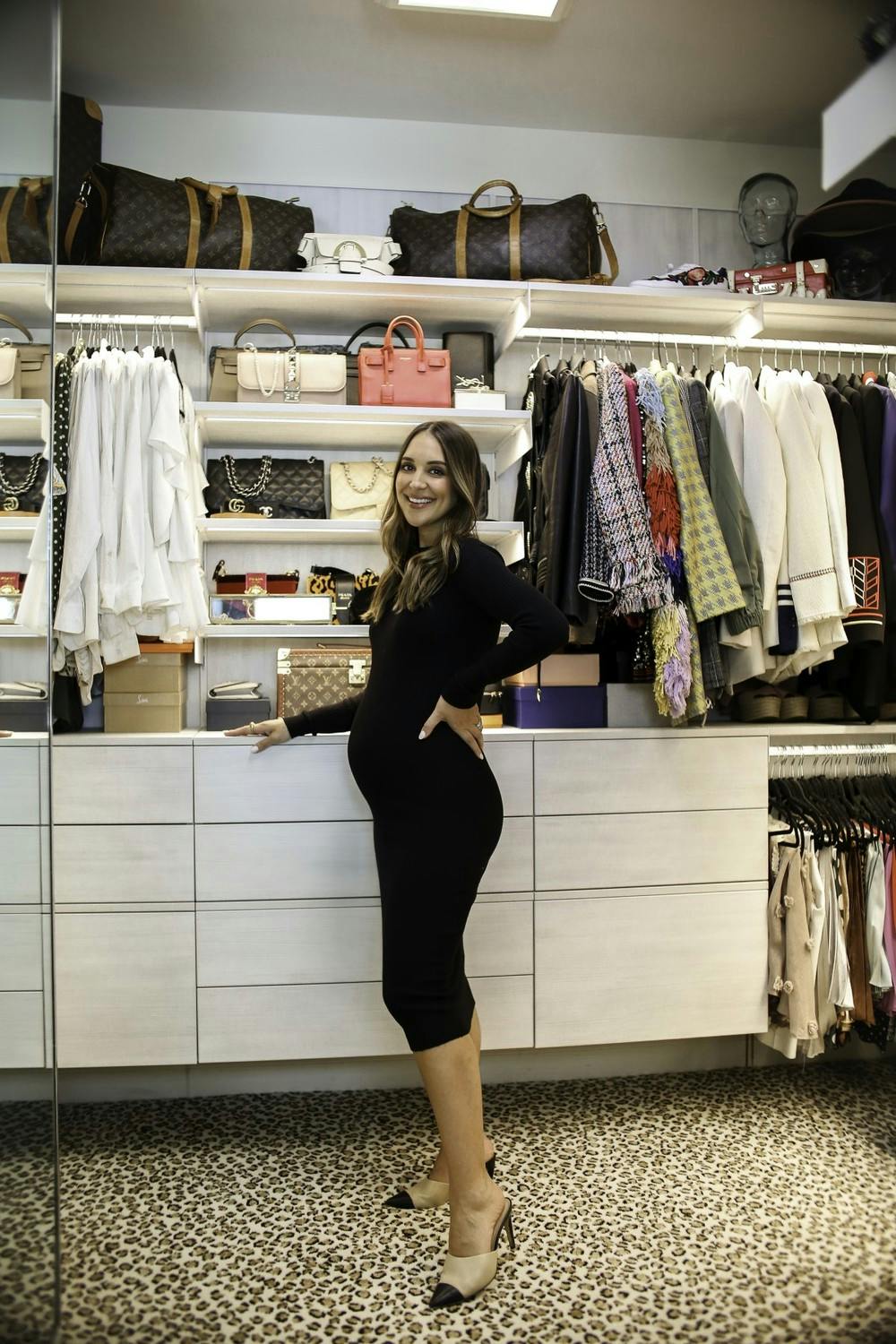 Overall, Kathleen is so happy with her closet makeover and experience with The Container Store, she's even planning a brand-new Elfa closet space for "Baby Boy Barnes," who's due this November. "With help from The Container Store," she says, "we have now maximized this space to its fullest potential, while still making it such a beautiful room that I truly look forward to walking into it every day. Now I can't wait to design our baby's closet."
(You can see more photos of Kathleen's new Avera space here. )