They're all moved in! You may remember a story we did earlier this summer when soon-to-be college freshman, Hanna, and her roommate, Audrey, visited their future home away-from-home dorm room at Texas Tech University. Click here to read the story.
Well, the girls are all moved in, and the inspiration boards that they had been putting together since before high school graduation are now a reality in their tiny room for two. They made the most of every inch of space and have made it cozy and colorful with some fabulous elements of style and decor.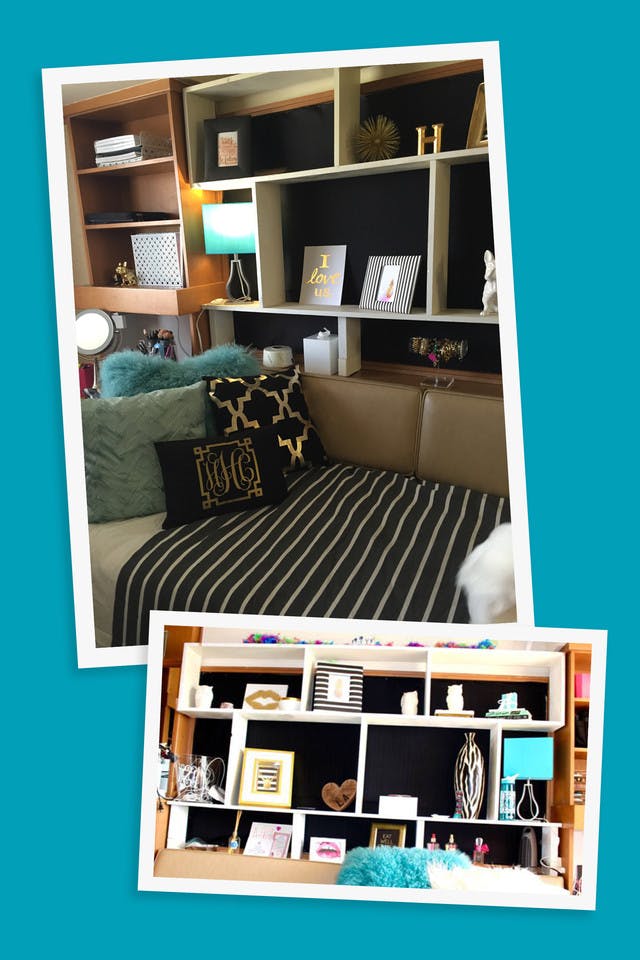 Audrey and Hanna's Pinterest boards were filled with touches of aqua, black and gold, which translated beautifully in the sleeping area. We love the custom shelving unit over the bed that they purchased from a previous student. It served as the perfect place to display personal items and decor pieces.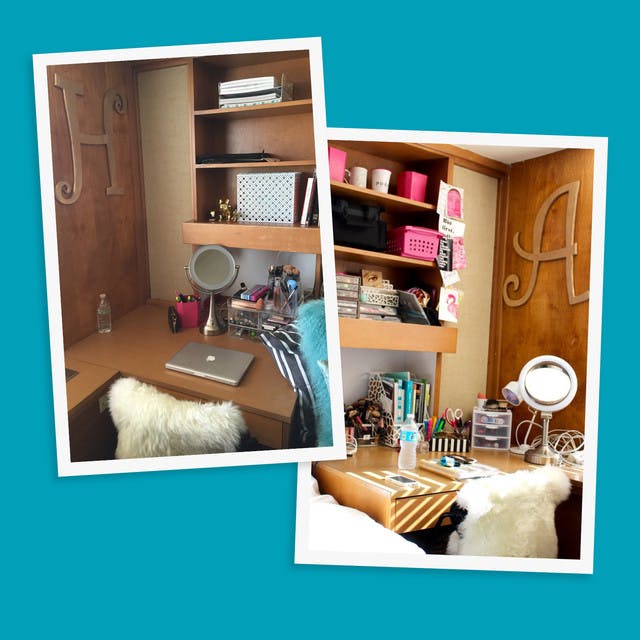 This summer, Hanna told us that she would be studying on her bed or at the library. So, voilà! The desk is turned into a vanity area. Hanna and Audrey love all of their acrylic stacking organizers for their makeup, and the magnifying sensor mirror provides some much needed light in the dark space. How cute are their initials they hung in each of their spaces? Their moms say that Command Products worked great (and don't mess up the walls) for personal touches like that. They advise that if you think you need five packages you probably need ten, so load up before you head to school.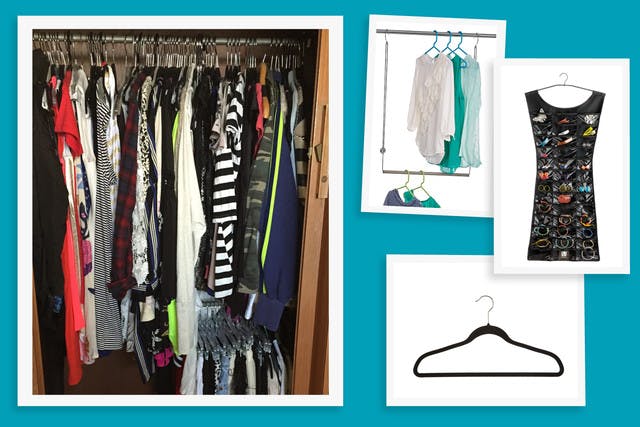 Three weeks before Hanna left for school, she and her mom set up a rolling garment rack with our closet rod doubler (a must have!) and measured how much room Hanna had in her dorm closet (the school website provided the dimensions). Hanna slowly added items she wanted to bring to school. When she moved-in, she had exactly the right amount of hanging clothes. They simply placed them right in! Plus, it gave her time to think about what she should bring. Great tip! Huggable Hangers really maximized her hanging space because of their slim profile, and the Little Black Dress Jewelry Hanger was a stylish way to store all of her jewelry in the closet.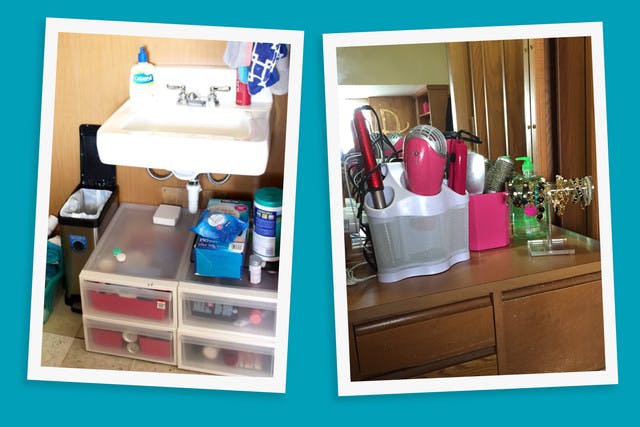 Bathrooms and sink areas are always tricky in dorm rooms! Hanna made the most of the space using a variety of stacking drawers underneath the sink. A slim trash can worked perfectly in the tight area.
The top of a built-in dresser serves as a "styling station" for all of her hair-styling tools, as well as more jewelry organization.
A final tip from Hanna's mom Margery, that we thought everyone would benefit from, had to do with how they got everything up to the dorm room.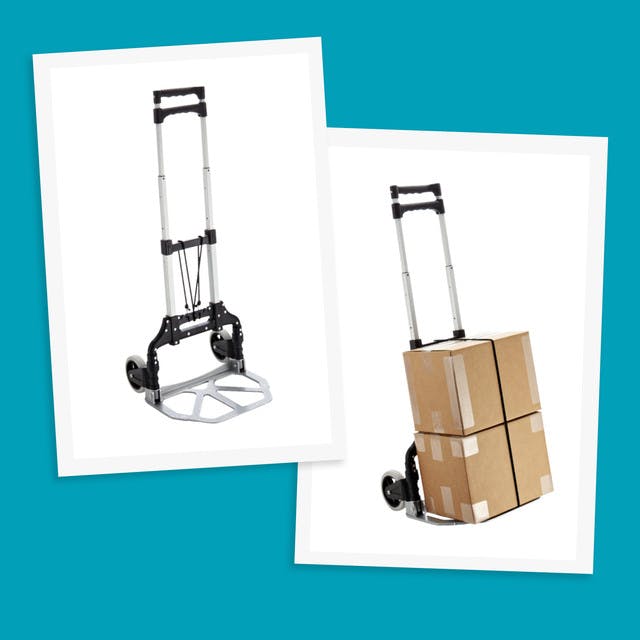 "The Folding Dolly was our best purchase. It was awesome during move-in. It took very little room in the car and made move-in so much easier. The school said they had moving bins but unfortunately it seemed like there were only 20 for the 500 college kids," Margery said.
"Needless to say, very few people actually got to use the bins and were literally taking items to the dorm one box at a time. If students can choose their room, I suggest having one on either the 2nd, 3rd or 4th floor. Dorm elevators are very slow and it's great if students can actually use the stairs. Plus, during move-in there was literally a 45-minute wait for the elevator (no, I'm not exaggerating)."
Great work everyone! Here's to a great school year in your new space on campus!