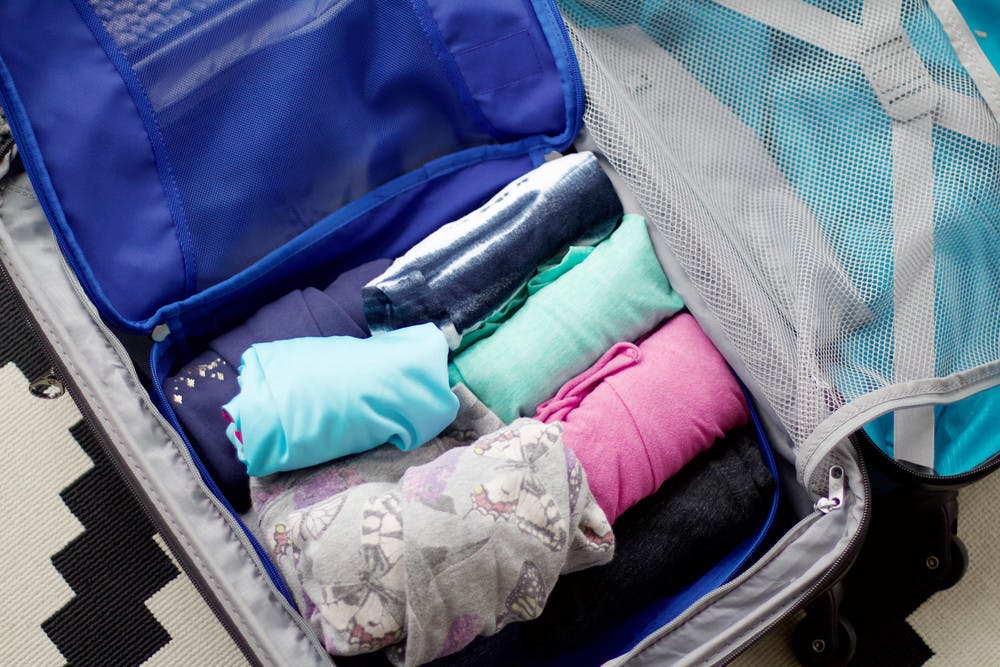 Tip 2: Packing Cubes Are Your Best Friend
 Once my list is created, it's time to start packing. I start with my clothes, and planning my outfits ahead of time. Next, I lay out my outfits and try to stick to one color tone for all my outfits. Doing so prevents over-packing because I'm only packing matching shoes and accessories that go with whatever outfits I plan to wear to wear.
 After my outfits are selected, it's time to actually pack them. I recommend Eagle Creek packing cubes. I typically separate my clothes from my socks and undergarments in pack them in two separate cubes. If I have a nice dress or my husband's dressy pants I use a trash bag and roll them up tight to make sure I get all the air out of the bag to prevent any wrinkles.
For kids, I pack all their clothing in a few cubes. This helps them because they can easily find outfits. If we are driving, I like to pack all pants together and all tops together. All their underwear and socks go in a different packing cube. When we get to our destination, I unpack their clothes and put them drawers. Then, I put their dirty clothes back in the cubes so we never lose a pair of socks or underwear!