You know the drill by now.
New Year's Eve comes around and you make a long list of resolutions - a lot of them involving health. Whether it's getting to the gym more or eating a little less pizza and a few more veggies, resolutions are meant to kick-start the year for the best version of you. But too many resolutions at once can be oh-so-overwhelming and if you're anything like us, you probably find yourself tapering off at the end of the first month and feeling very discouraged.
But this year should be different. This year, we're big proponents of small tweaks that end up creating big changes, and we hope that means some resolutions that are a little more manageable for everyone. Check out a few of our easy ideas on how our products can help you stay healthy in the New Year, below!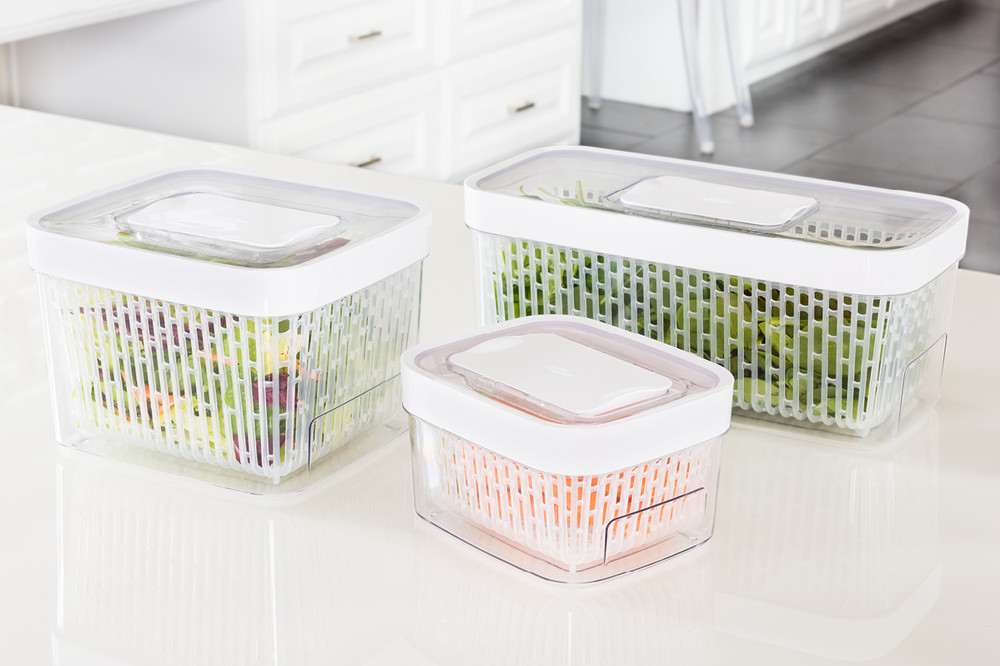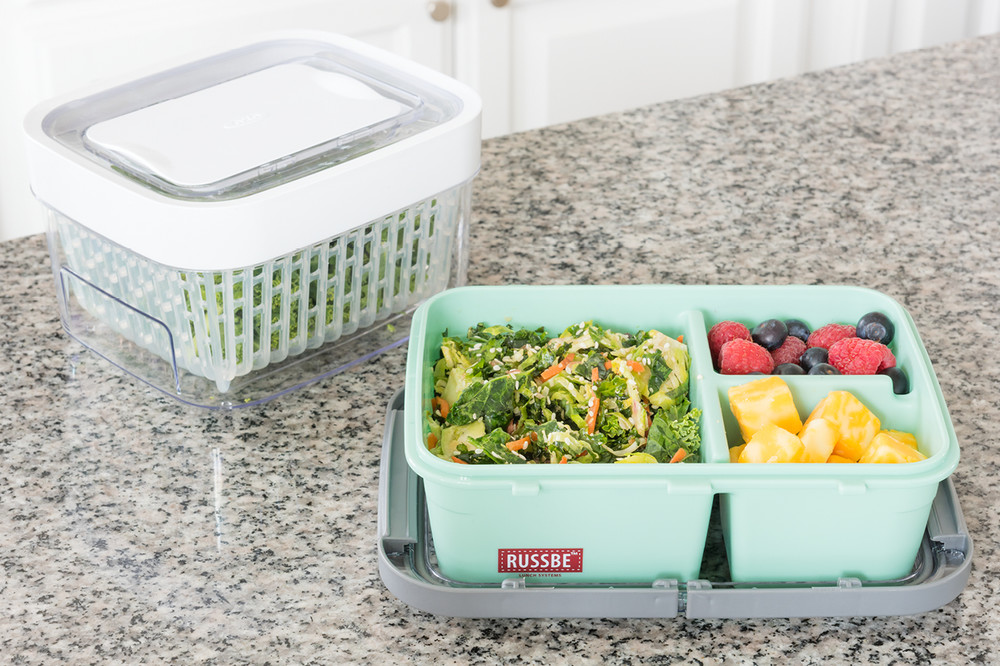 Preserve the fresh
Priority number one when it comes to healthy eating is eating the freshest product possible. And the first step to keeping your fresh fruits and veggies their freshest are our greensaver Produce Keepers by OXO. They work three ways to keep produce from spoiling. First, the all-natural, non-toxic activated carbon filters trap and absorb ethylene gas, slowing down spoilage. Inside, an elevated removable basket promotes proper airflow and helps prevent moisture buildup. And, the vent on the top helps maintain optimum humidity levels. The removable basket can even be used as a colander - so your fresh kale, spinach, grapes and more stay fresh, longer!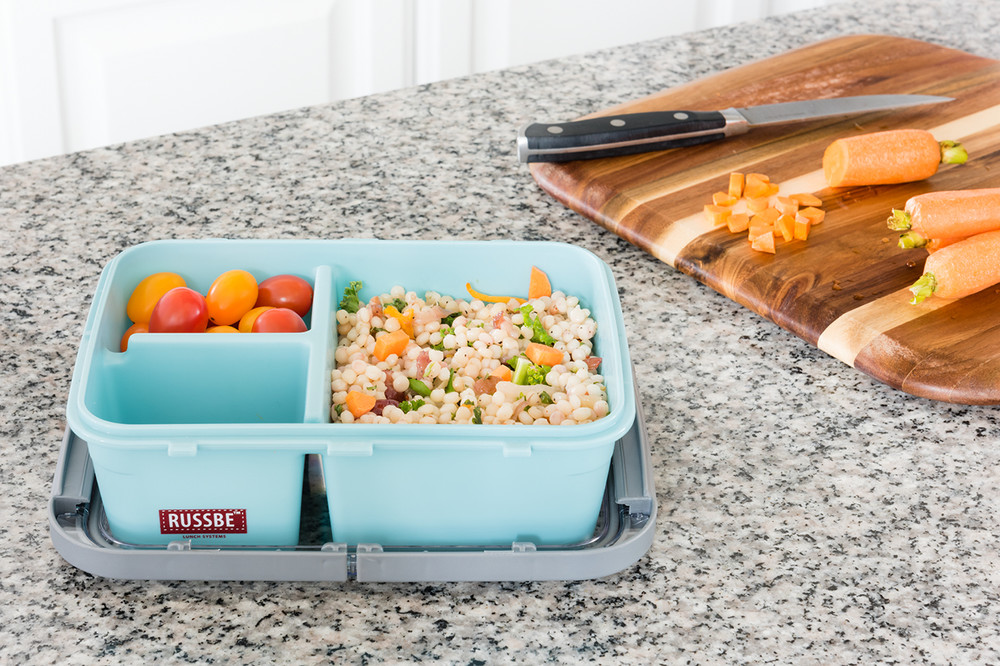 Prep-ahead
There's nothing harder than trying to prep a fresh lunch with the five minutes you have before you need to leave work. Make portion control and fresh eating easier by preparing your food the night before. Our 3-Compartment Bento Lunch Box packs everything you want for lunch - even soup - in one convenient, leak-resistant container. The bento design features a sectioned base for a main dish and two sides, and can be heated in the microwave. The clear, snap-on lid keeps contents from spilling even during transit. BPA-free and dishwasher-safe, this can be your go-to lunch carrier all year long, making it a breeze to pack and take your healthiest lunches yet.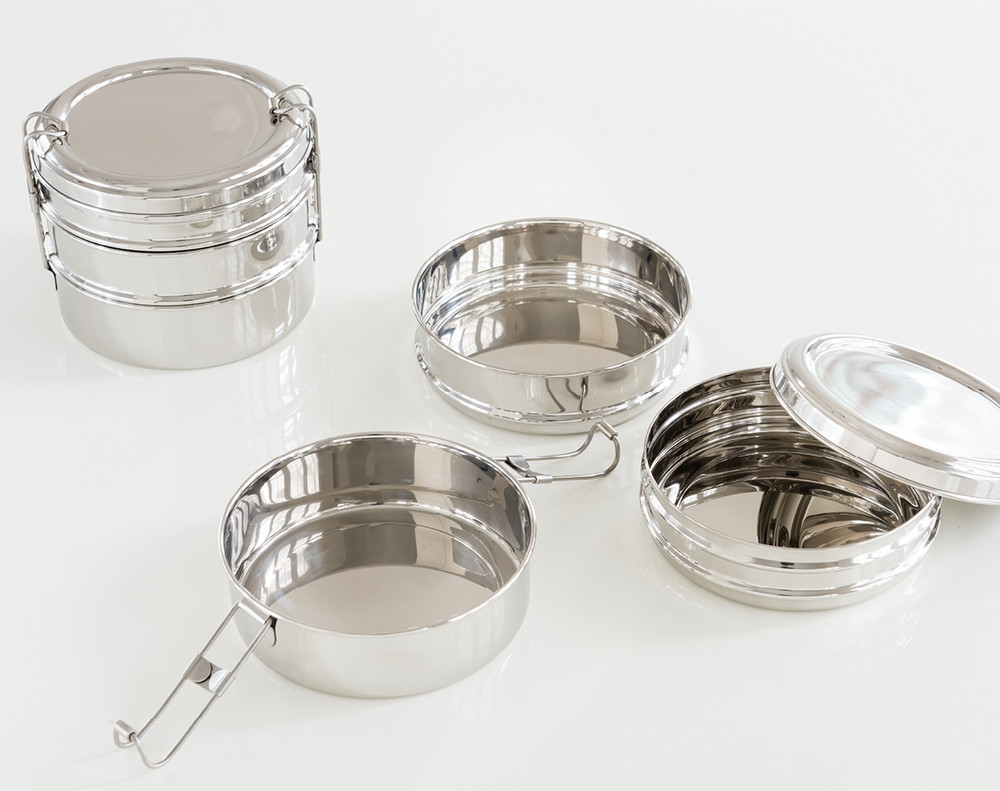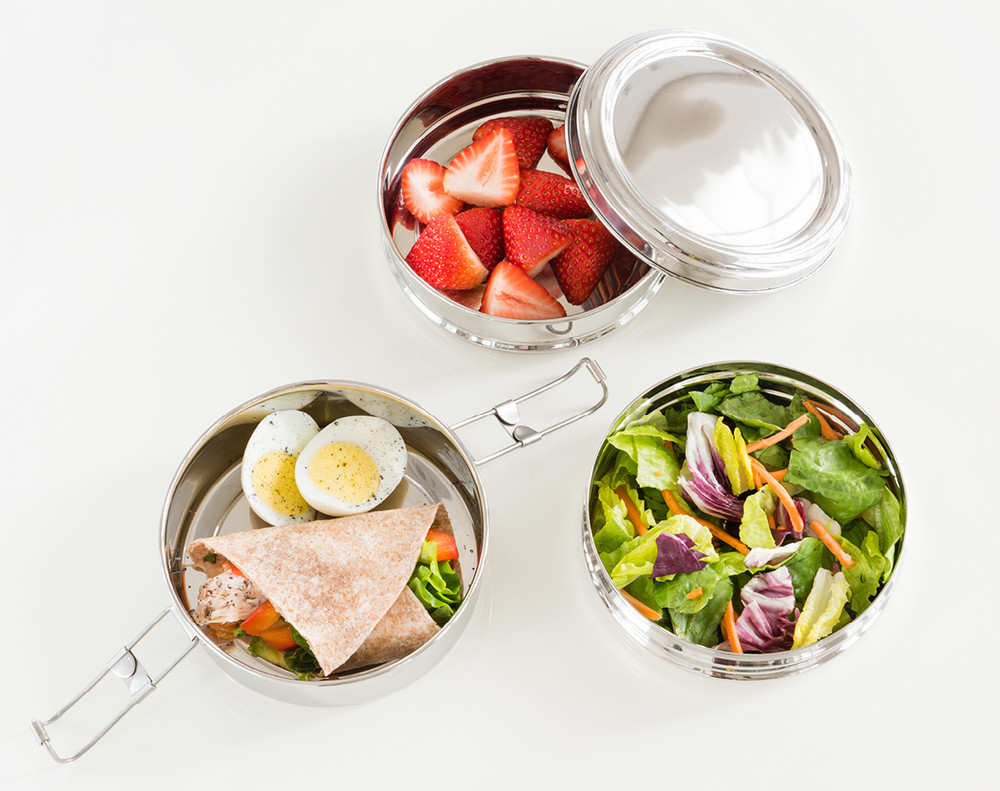 Portion Control
Give yourself control over your portions, a space-saving design for small bags and a stylish reason to be eco-friendly with our Three-in-One Stainless Steel Round 3-in-1 ECOlunchbox. Designed by a mom, the Stainless Steel 3-in-1 ECOlunchbox is a safe and earth-friendly alternative to plastic sandwich bags. The bottom layer can hold a sliced sandwich, the middle layer holds fruit, pasta or salad, and the small inner container can hold a half-cup of snacks. All three fit together neatly for easy transport, and the bento box-style keeps everything separated for easy snacking!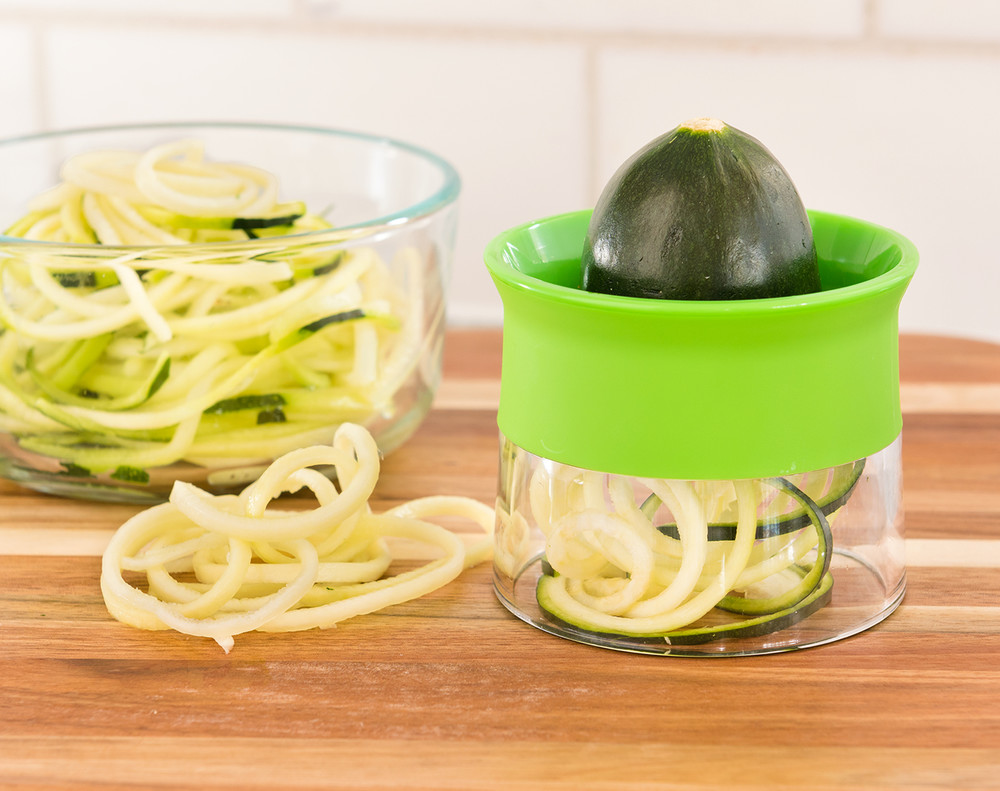 Zoodles
Surely you've heard the word "zoodles" by now, but the funny name packs a lot of nutritional power. We make it easy to create these zuccini noodels with our Good Grips Hand-Held Spiralizer by OXO. Its two-piece design helps you create pasta-like noodles from zucchini and cucumbers, or curly fries from potatoes and beets. Just use the non-slip food holder to grip vegetables. Your hands stay safe while turning food through the blade. In no time, you have uniform spirals perfect for garnishes, main dishes or salads.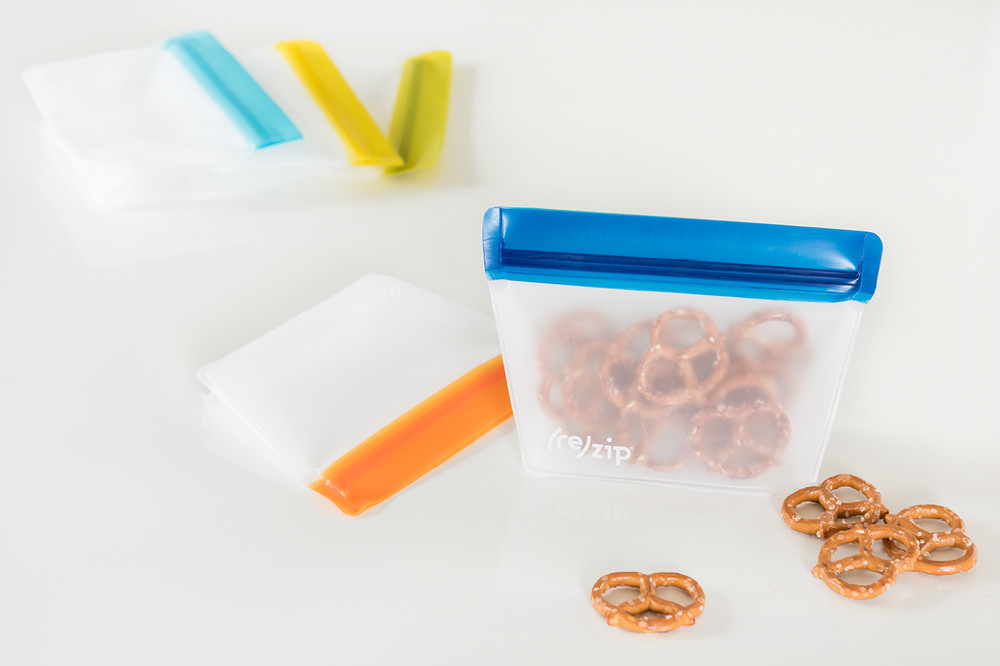 Snack Smarter
Our Re-Zip Reusable Snack Bags help you snack smarter throughout the day with perfectly sized pouches for portion-controlled snacking. Put veggie sticks in one, healthy nuts in another and snack healthy throughout the day with no thinking required! The durable locking seal is both airtight and watertight and each is microwave- and freezer-safe.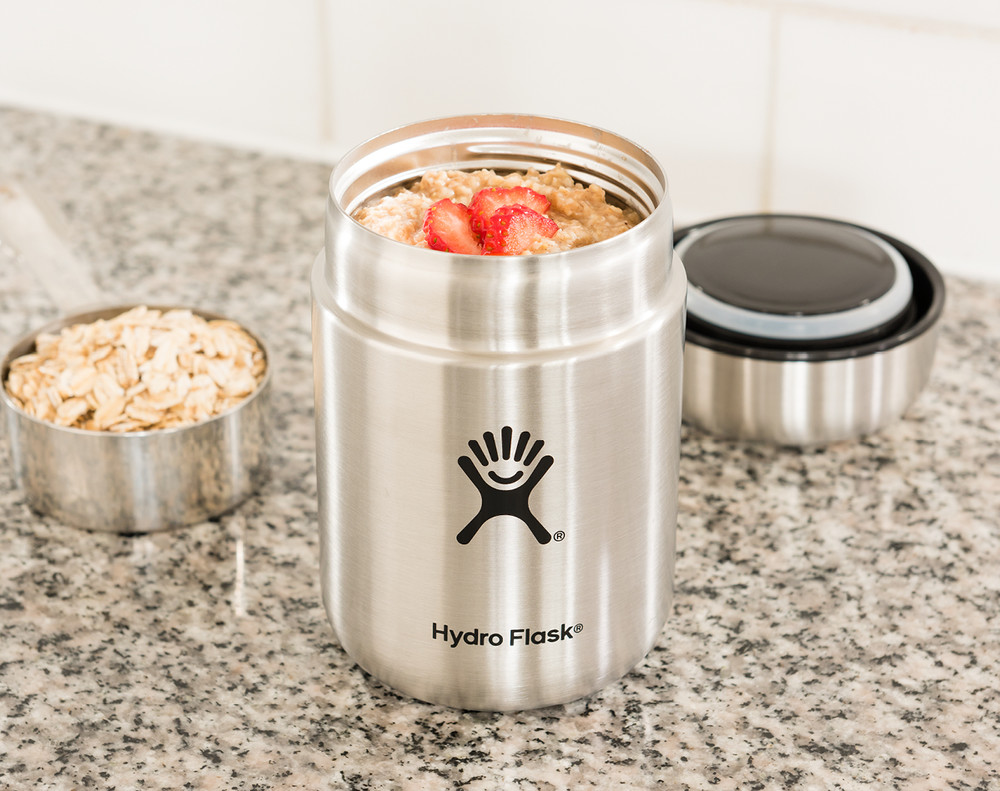 A (Good) Breakfast On-the-Go
Take that delicious and healthy oatmeal to work without losing the heat with our Hydro Flask Food Flask. With double-wall insulation and stainless steel construction, our Food Flask is the stylish, road-ready way to keep your food hot or cold. Its durable design won't create condensation or transfer temperature, and the unique, scratch-resistant coating gives you a sure grip that won't slip. Topped by a wide-mouth opening, it's always easy to fill and easy to hand wash.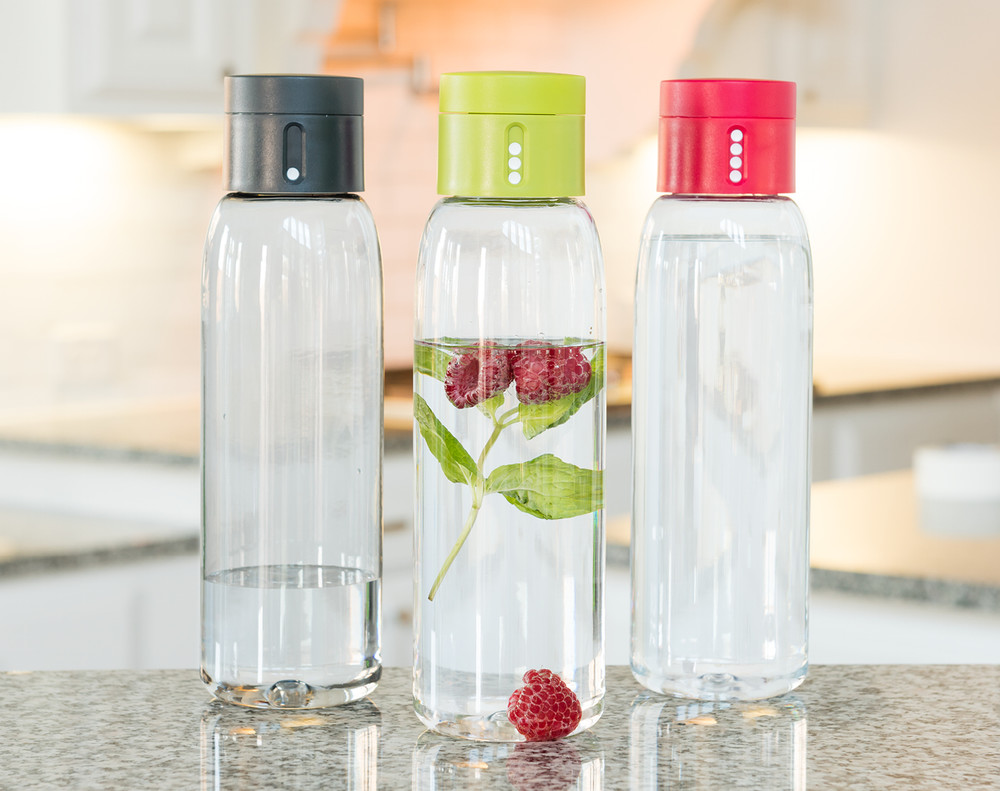 Sip Smarter
A huge part of meeting your health resolutions throughout the year is making sure that you hydrate, hydrate, hydrate. Ensure that you sip smarter with our brilliantly designed Dot Water Bottles by Joseph Joseph that track the amount of water bottles you drink throughout the day. Simply fill and close to see the tracking dot. The lid records the number of bottles you consume throughout the day so you never forget.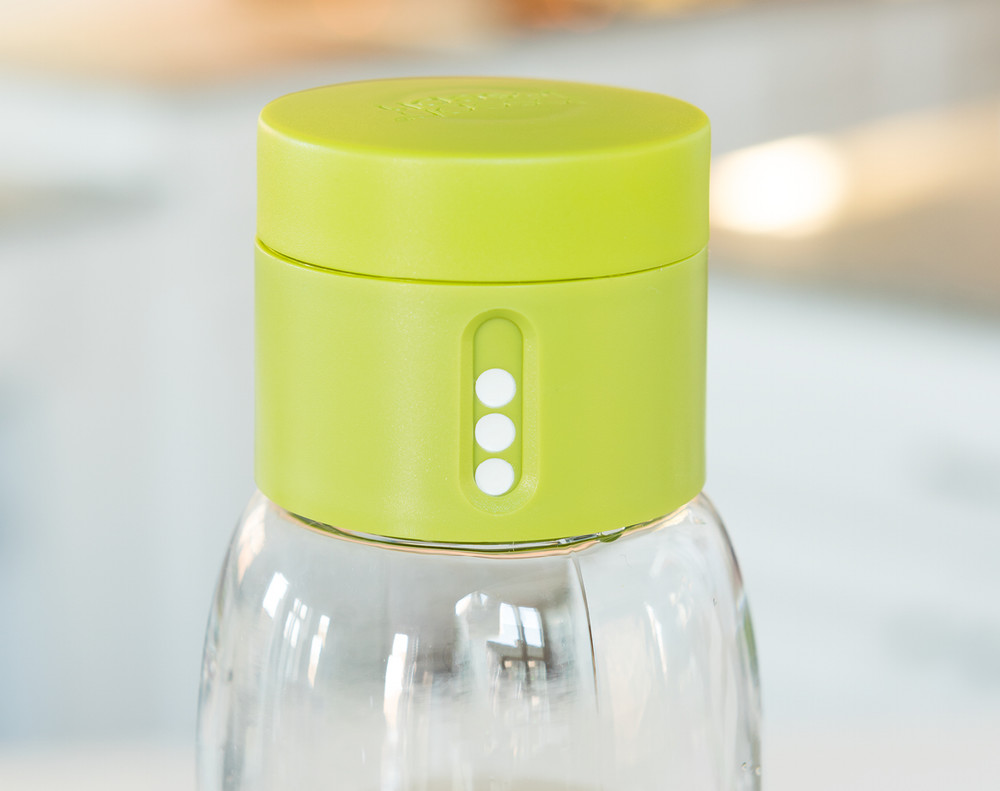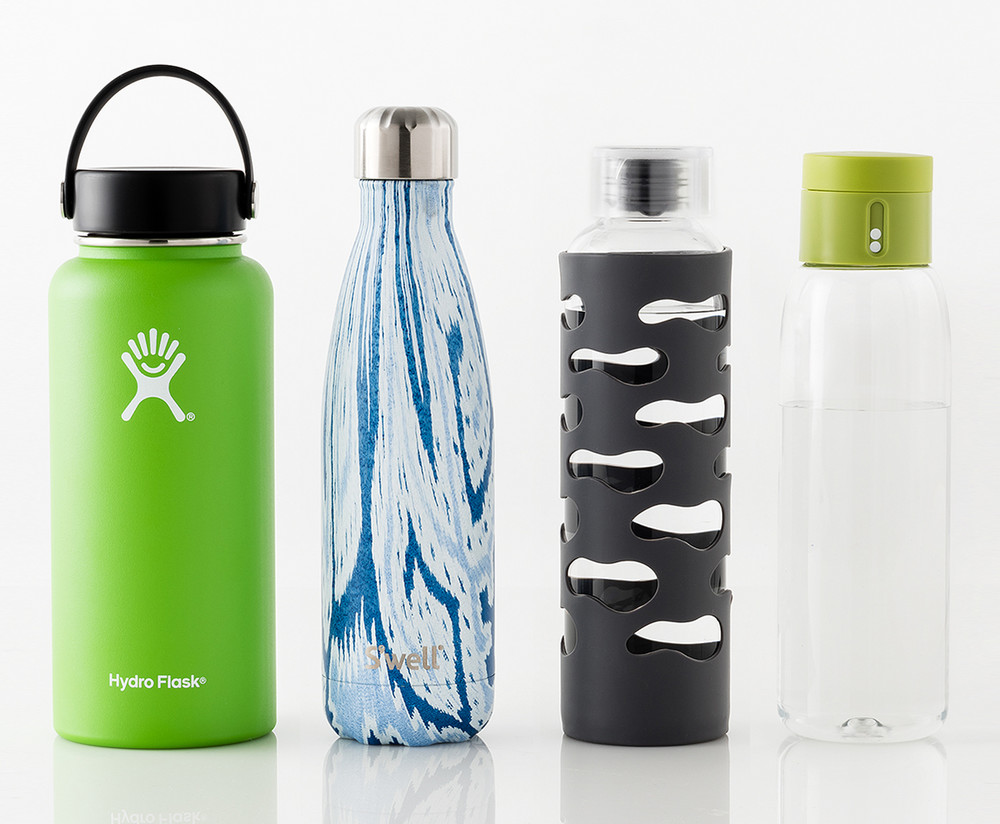 Hydrate
What's a healthy life without options? Whether you need to keep your liquids cold for hours or make them easy to grab and go, we have options for every need this year.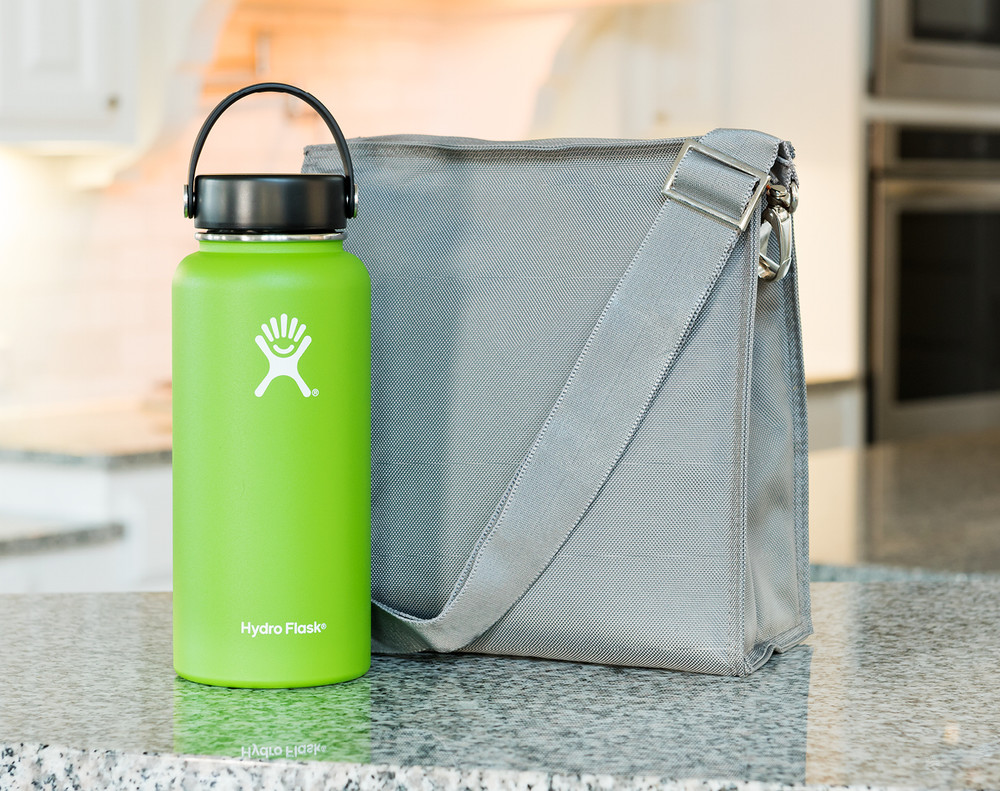 Beyond the checklists and the products and the to-dos, we hope you find time in this New Year to be happy with where you are at this very minute. Small tweaks in your health can make big changes in the coming year and we're here to help you every step of the way, no matter how tiny!
Happy New Year, from The Container Store.