I. Can. Not. Wait. Well, let me stop for a second there and clarify. I am not necessarily looking forward to my youngest daughter starting middle school after the summer, but I am looking forward to organizing and decorating her locker. I remember being excited to do the same for my oldest son about four years ago. I remember walking in the school with my bag of locker organizers and him being totally nonplussed. He was embarrassed and thought it was a bit nerdy that I was so hyped to trick out his locker. But after my work was done and he was surrounded by the envious eyes of his pubescent peers, I knew I had done something big and he felt like the coolest kid in school.
But the girl stuff. Swoon. So cute. So fabulous. And yes, so functional.
Maximize space
In the hustle and bustle of those few minutes between class, books end up on top of lunch sacks, and students are left with flattened sandwiches, broken chips and mangled desserts. Maximize vertical space by adding a shelving unit like the 2-Tier Janus Locker Shelf made specifically for lockers, which provides multiple levels of storage for better organization. Students will be able to locate items with ease and make it to class on time.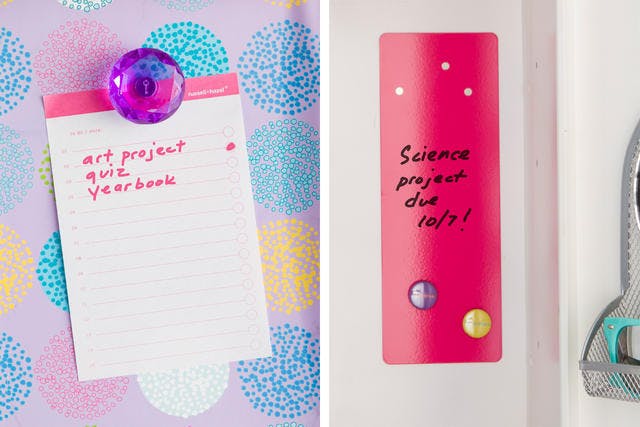 Keep a schedule
Students can avoid tardiness, losing homework and missing after-school commitments by developing organizational habits that will help them stay on track. It's helpful to keep a calendar or message board like the Slim Magnetic Dry Erase Board and the To-Do Adhesive Notes on a locker door to keep track of due dates and events.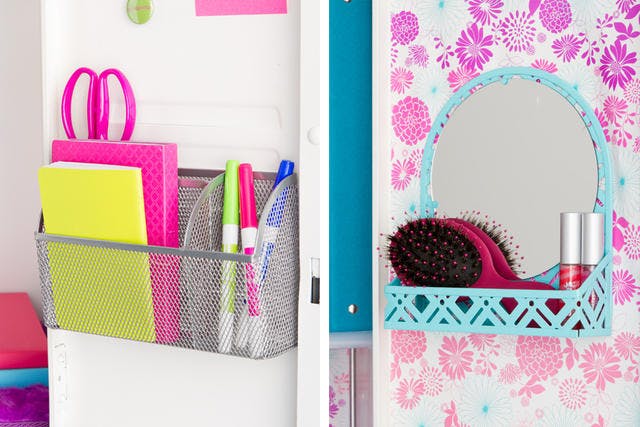 Be prepared
A locker well-stocked with pens, pencils, notepaper and other school supplies will ensure that the right tools are always at hand. A magnetic organizer like the Mesh Magnetic Organizer Bin on the inside of a locker door is an ideal way to keep those supplies organized and easily accessible. One for practicality and one with a mirror like the Charleston Magnetic Vanity Bin make quick hair and face checks and touchups super easy.
A place for hang-ups
Make space for hanging hats, bags and purses in the locker by adding magnetic hooks. Non-permanent self-adhesive 3M® Command™ Hooks are also a great way to add extra space.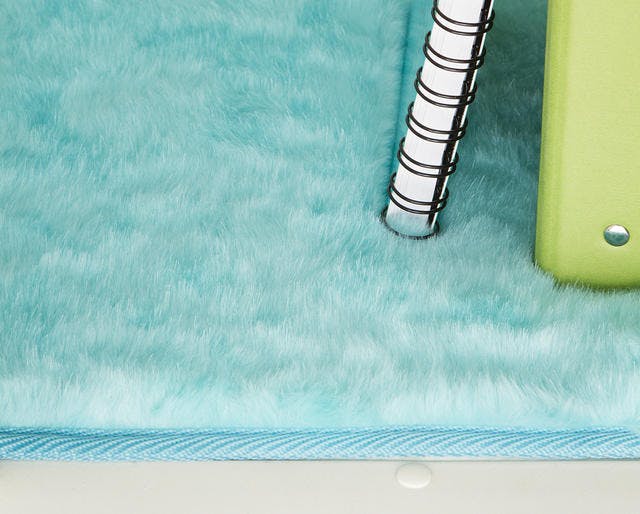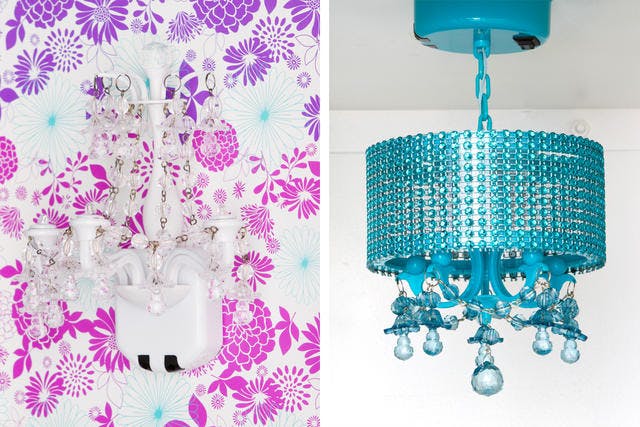 Wit & Whimsy
Add personality and fashion flair to the locker with a variety of magnetic accessories in bright colors. Locker Wallpaper, Locker Sconce, Locker Chandelier and Locker Fur Rug are just some of the ways to do that! Another way to liven up the space is to choose notebooks in bright colors, one for each class that will also help them stay organized in between classes.