The holidays are in full swing, and that means perennial flurry of holiday cards and pictures are arriving in your mailbox as the season moves along. The cards are beautiful and the sentiments are sweet but, what do you do with them after you've opened them? It seems wrong to throw them in a drawer to never be seen again, but it's odd to display just one, right? We've come up with a few solutions that easily incorporate your favorite holiday cards into your holiday décor this year! See a few of our favorite options, below.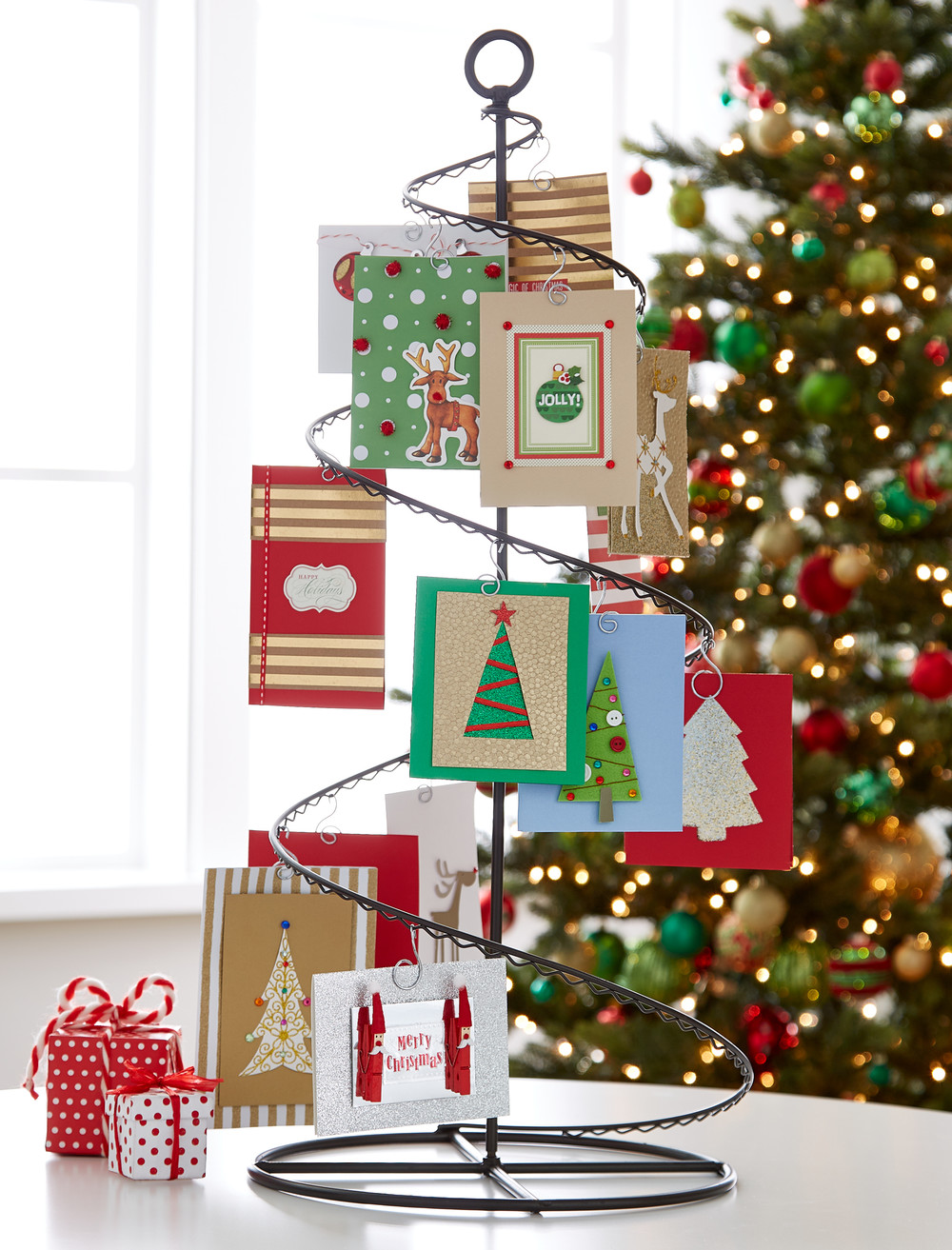 Our Spiral Tree Ornament Stand helps spread the cheer on a table, in an entryway or by the tree. Its classic design features scalloped detailing to securely hold hooks for special ornaments, family photos and holiday cards. It can also be used for an elegant, colorful centerpiece for parties or dinners.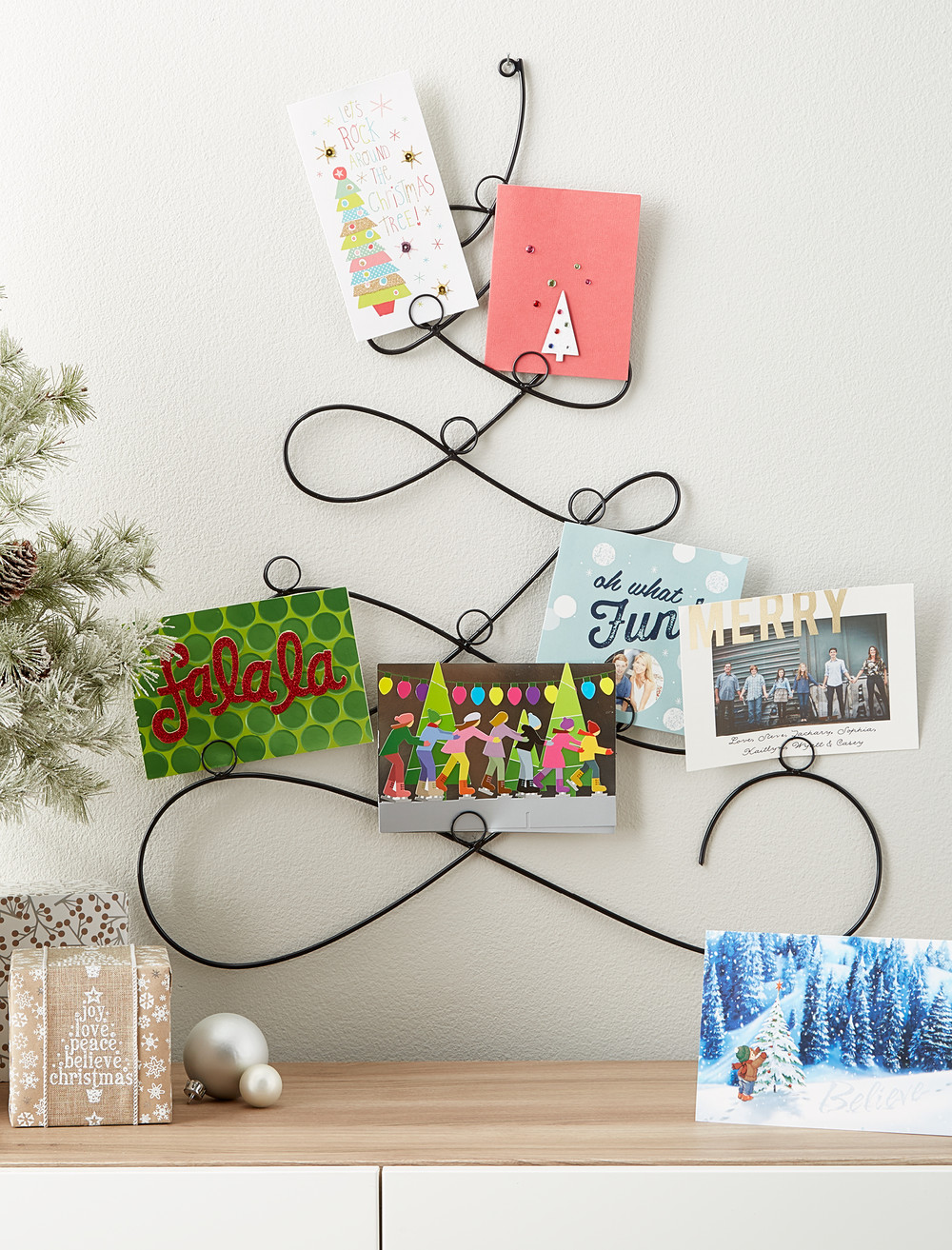 Create holiday wall décor that can transform for year-round use with our Black Tree Wall Cardholder. Secure holiday cards and photos within its 12 loops, weave ribbon through its scrolls and hang ornaments, or display alone for a bold, graphic look. Its graceful shape will blend effortlessly with other Christmas décor. This also makes a beautiful, heartfelt gift that can be enjoyed year after year.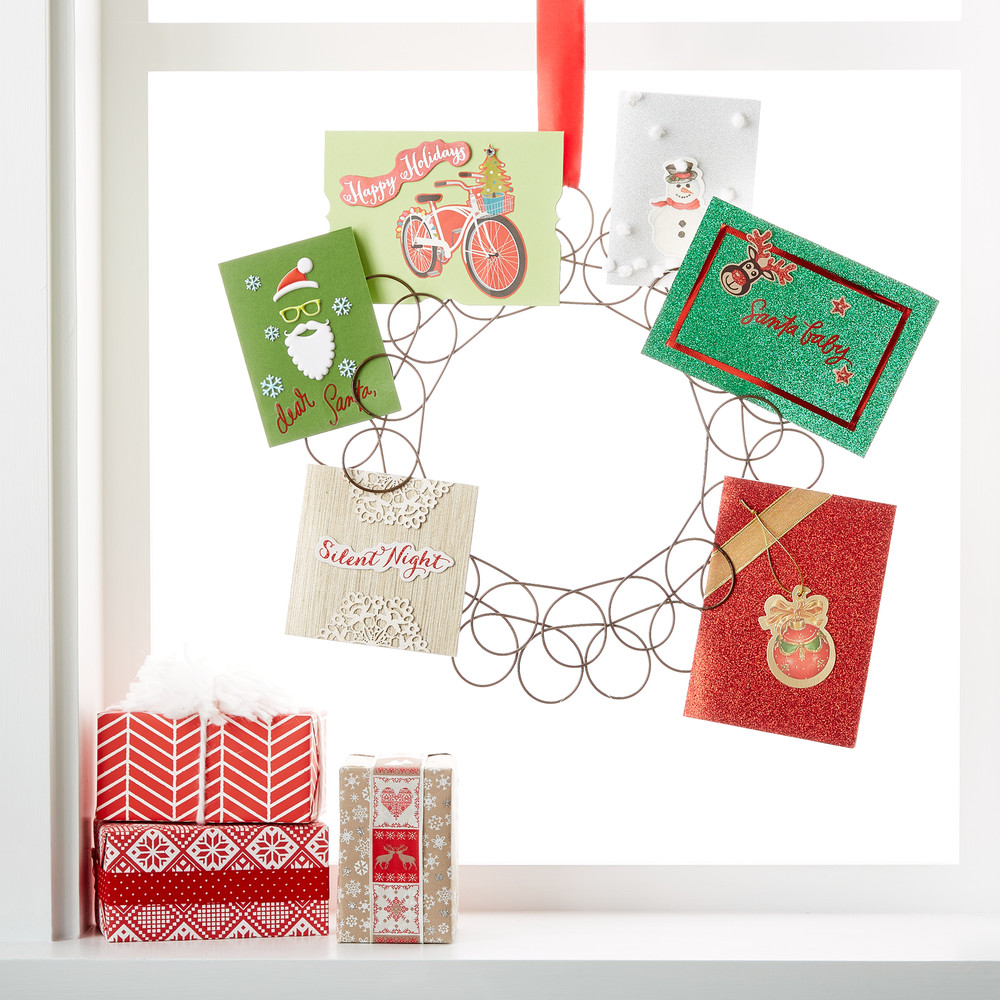 A fan of the holiday wreath and garland? Hang our Spiral Wreath Card Holder on a hook anywhere in your home and it will beautifully display your holiday greeting cards and photos. The antique bronze finish frames each card and the delicate loops allow them to stand out.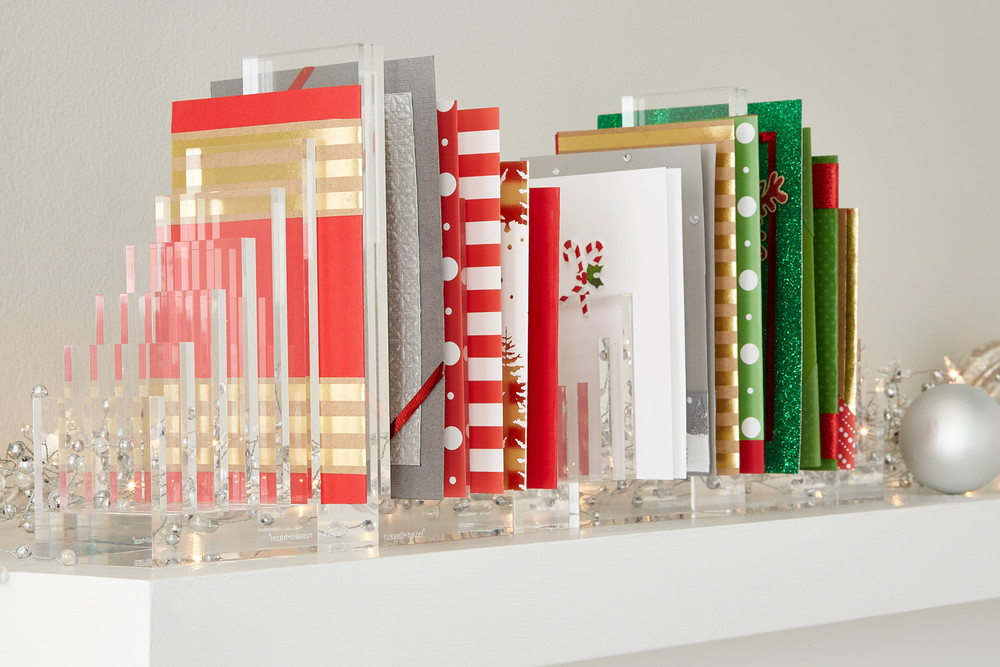 For a non-traditional take on card sorting and display, use our Acrylic File Sorter & Bookend to create a modern organizational system that still lets your holiday cards shine. This sleek, durable Filer Sorter & Bookend will be a hit year-round as it also accommodates interior file folders and notebooks and more.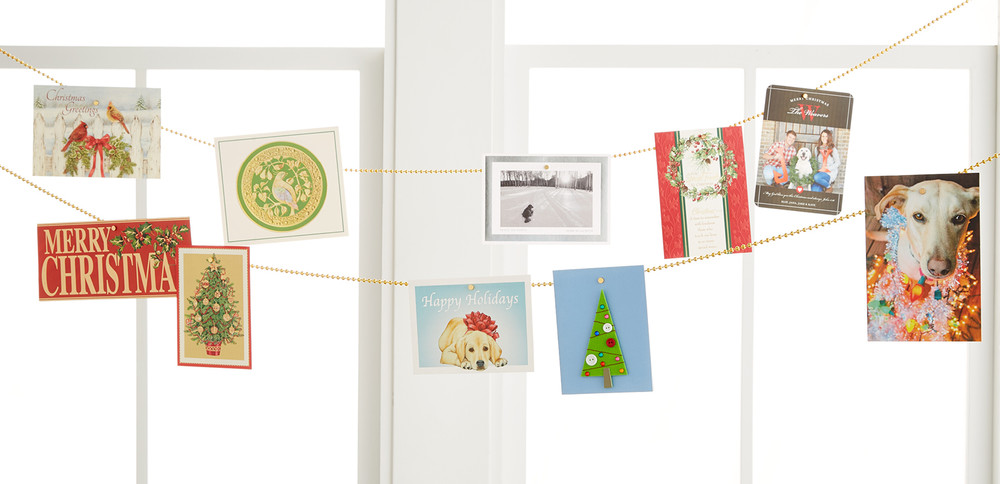 Simple and sophisticated, our Chained Card Holder makes it easy to create unique displays for holiday cards, photos, art and more with this brilliant design. With powerful magnets that secure items along the length of a ball chain, you can instantly arrange favorites or swap out new art. Whether you choose a neat vertical configuration, or a graceful horizontal swag, installation is always quick and simple.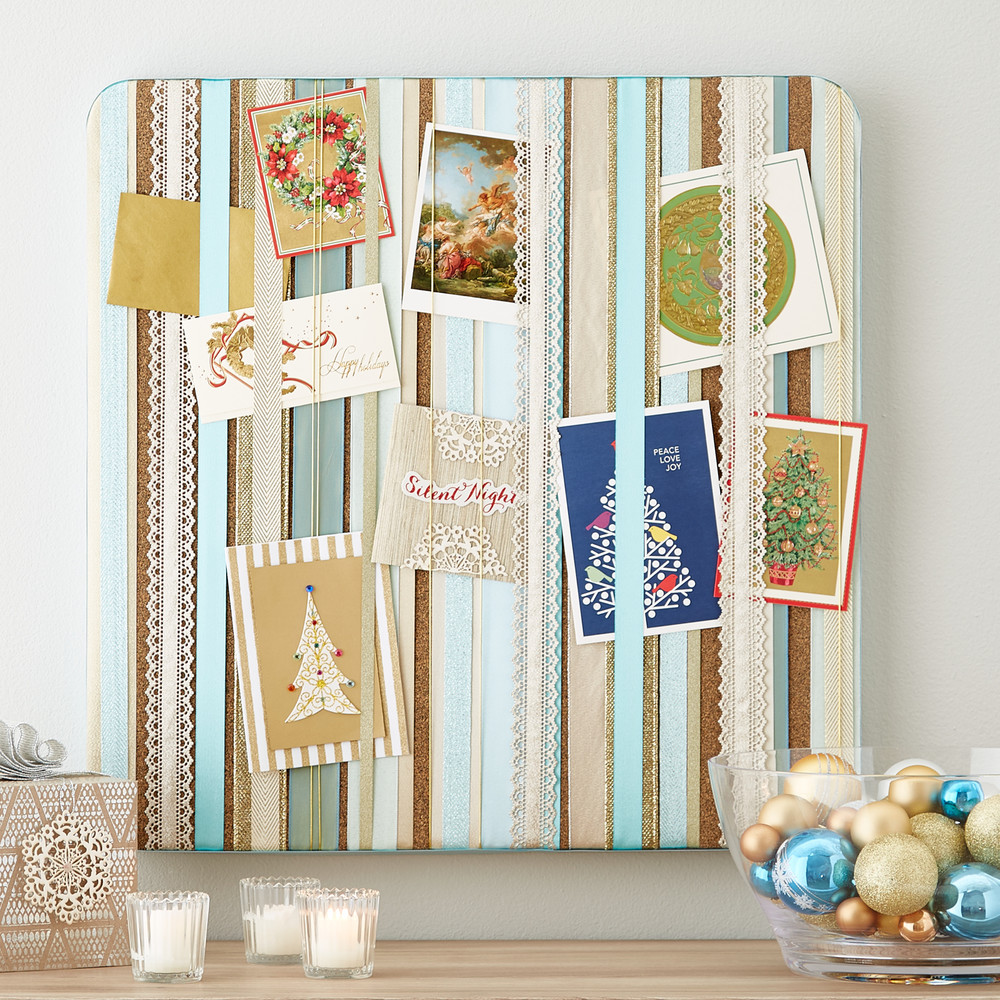 Are you a DIY-er? Create your very own cork board card display by fastening ribbons of your favorite color-scheme and using them to display your favorite Christmas cards! We used our Thick Cork Board by Umbra because its unique, chunky design adds a contemporary touch to a normal cork board. We then used our Faux Burlap Wired Ribbon in Ivory Glitter, Wired Taffeta Iridescent Ribbon in Aqua, Wired Glitter Ribbon in Champagne, Glitter Lace Ribbon in Champagne, Metallic Ribbon in Chevron Aqua/Silver and our Gold Metallic Tinsel Cord interchangeably to create the blue and gold color scheme, stapling each one to the back of the cork board to keep them tight.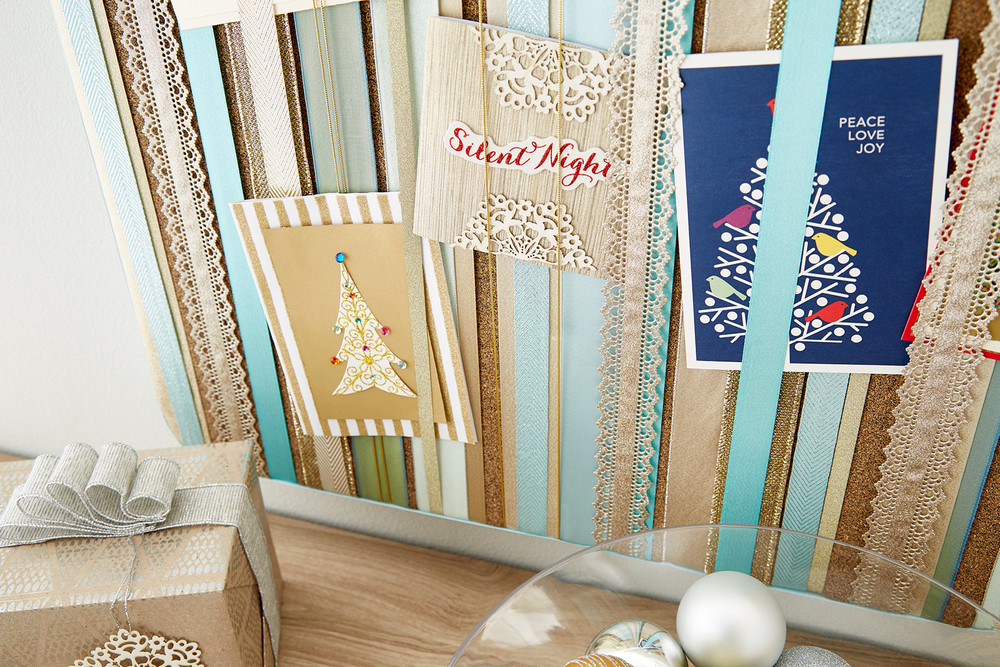 How are you displaying your Christmas cards this year? Spread the cheer by letting us know in the comments!