It's a rare occurrence to find a brand that truly gets it right every time, and when you find one, you just can't wait to tell everyone about it. That's why we couldn't wait to do a story on one of our favorite brands, Metro Commercial & InterMetro Shelving.
Originally designed for use in commercial kitchens, Metro & InterMetro is one of those rare brands that makes storage solutions you only need to invest in once in a lifetime. Every unit they create is made of extremely durable stainless steel, and each shelf can hold up to 600 pounds depending on the solution - so no matter what you need to store, or where you need to store it, Metro and InterMetro have you covered.
Check out a few one-click solutions for every area of the home, below!
Modern Pantry & Kitchen Storage
As more and more people downsize, move closer to more metropolitan areas or just seek out more storage, Our InterMetro Starter Units have become the go-to for instant kitchen and pantry storage in smaller spaces. Their simple design is perfect to openly store bulk foods, drinks and snacks while also operating as an island for kitchen electrics like a toaster oven, scale or timer.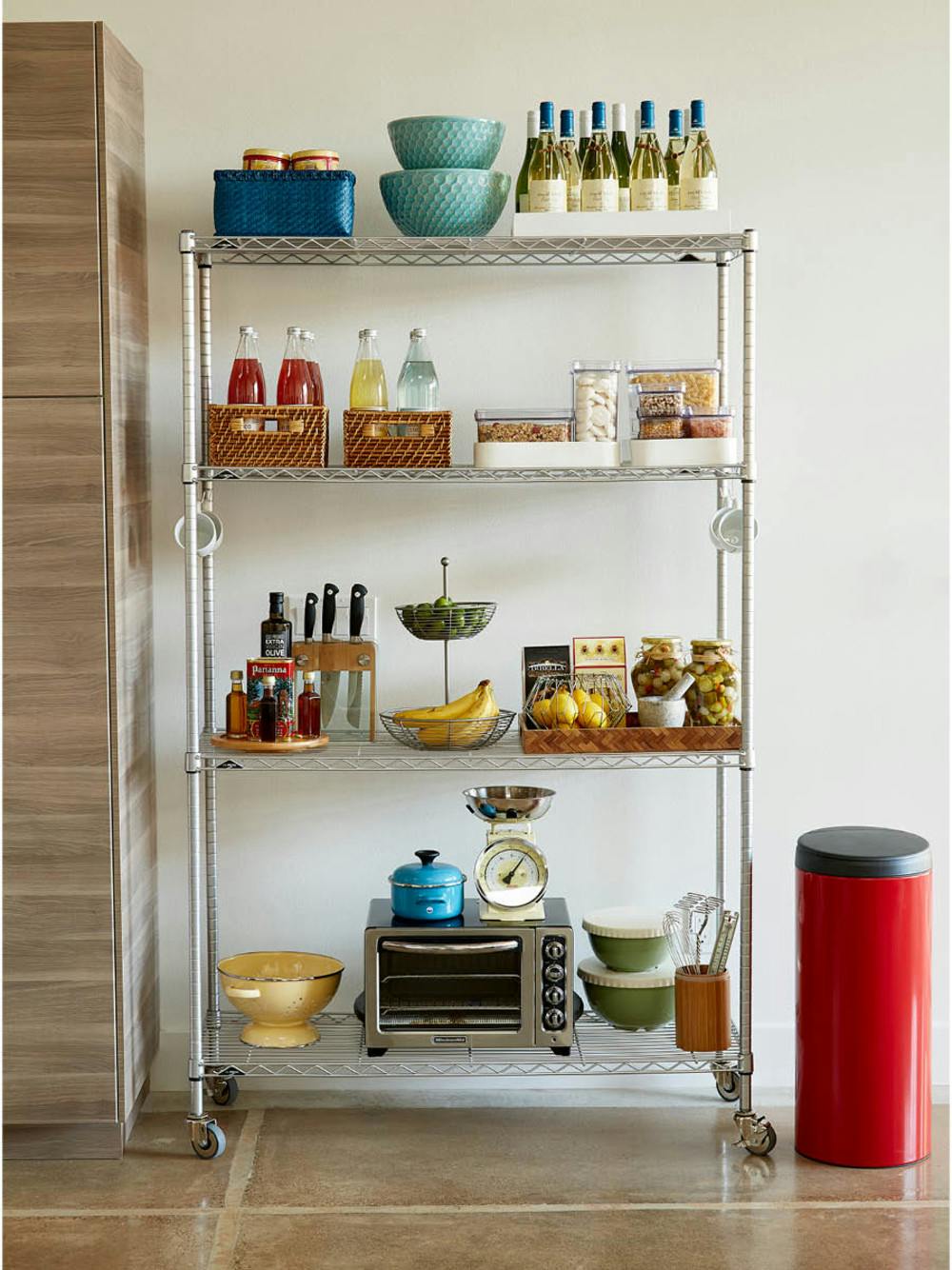 If you've accumulated quite the collection of kitchen accessories, think about our larger Metro Commercial Industrial 60" Shelving. It's not mobile like the starter unit, but the wider and taller design offers ideal storage for appliances, serving trays, cake plates, bowls and more.
Use the shelving in tandem with our Metro Commercial Solid Shelf Cart for creative serving whether for cocktail hour or a mobile coffee station.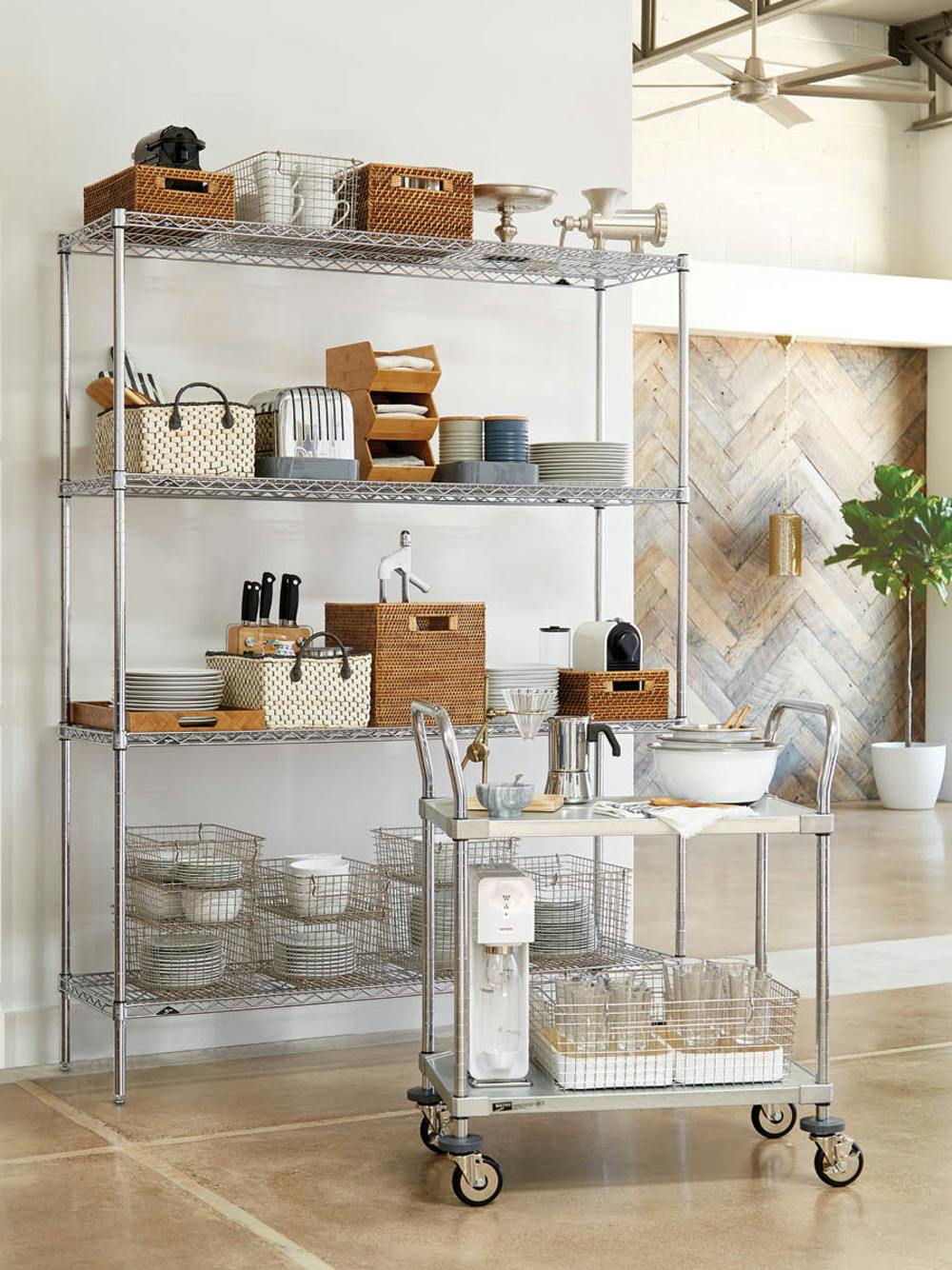 A Closet That's as Changeable as Your Wardrobe
InterMetro's ability to create storage anywhere really comes in handy when we focus on the closet. Most closets don't have the right configuration for what we want to store and we'd be willing to bet that none of them have enough room. These InterMetro Garment Racks create instant and mobile closet space in any room. Whether you need space for long-hanging items, shoes and bags, or just an easy way to store and protect your overflow clothes, this solution really does the trick.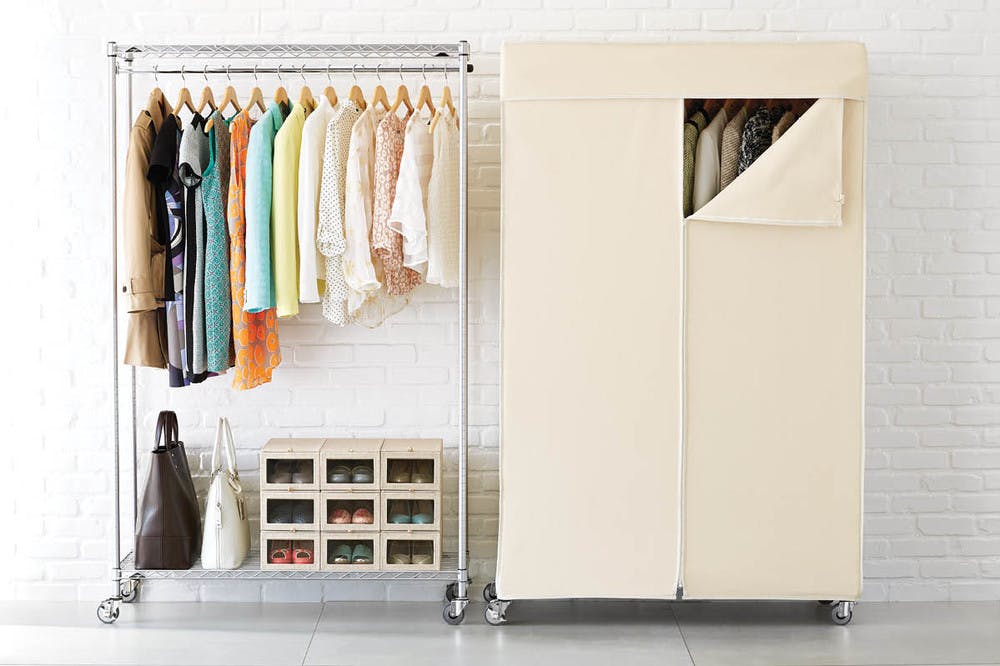 Get Your Garage In Gear
Use this InterMetro Starter Unit in lieu of bulkier storage and let the organization shine. Each shelf is strong enough to hold generators, mowing and edging supplies and all the sports equipment you and your family's heart can handle. Add a shelving unit with drawers to help organize the smaller and more "mobile" items like soccer balls, basketballs and tennis balls all in one place.
Garden Center Storage
Keep your green thumb growing with this simple InterMetro Starter Kit Unit. Store all the dirt, fertilizer, watering pots and shovels you want and never worry about rust because the unit's epoxy coated construction ensures it will continue to function beautifully.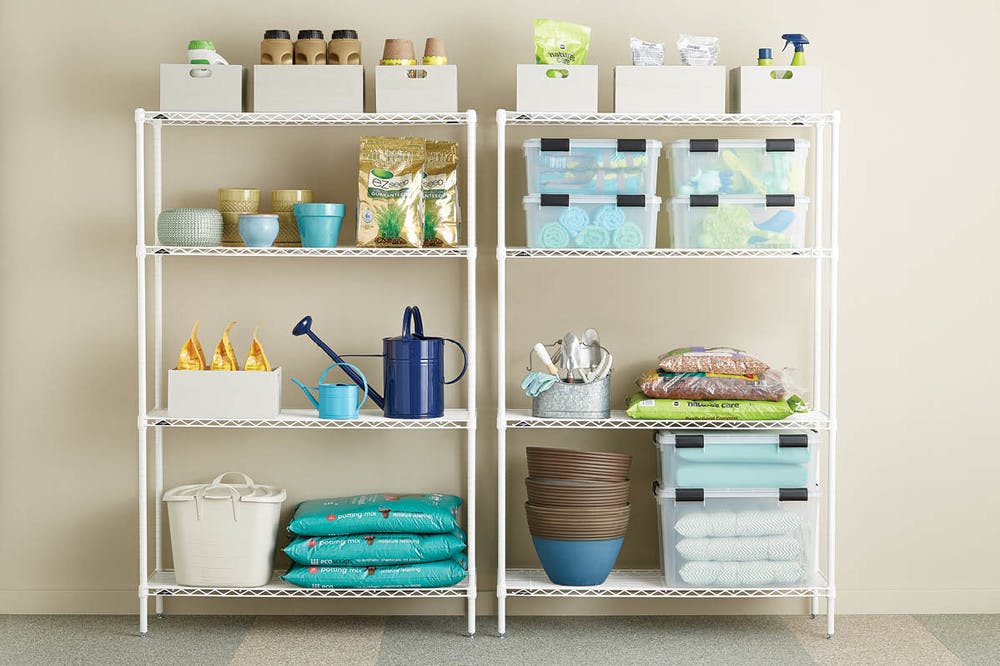 We hope you've found a few Metro & InterMetro Shelving solutions that fit your needs, but if you're looking for something a little more customized, shop our components here or come in-store so one of our experts can help you design something perfect for your storage needs.