As a professional organizer, clients always ask me about my favorite organizers. Today, I'm going to share my favorite "Steady Eddy" organizational product with you! Drum roll please....... it's the Farmhouse Storage Boxes! While they're perfect for storing just about anything, today I want to show you how I used them for storing and organizing my seasonal clothes.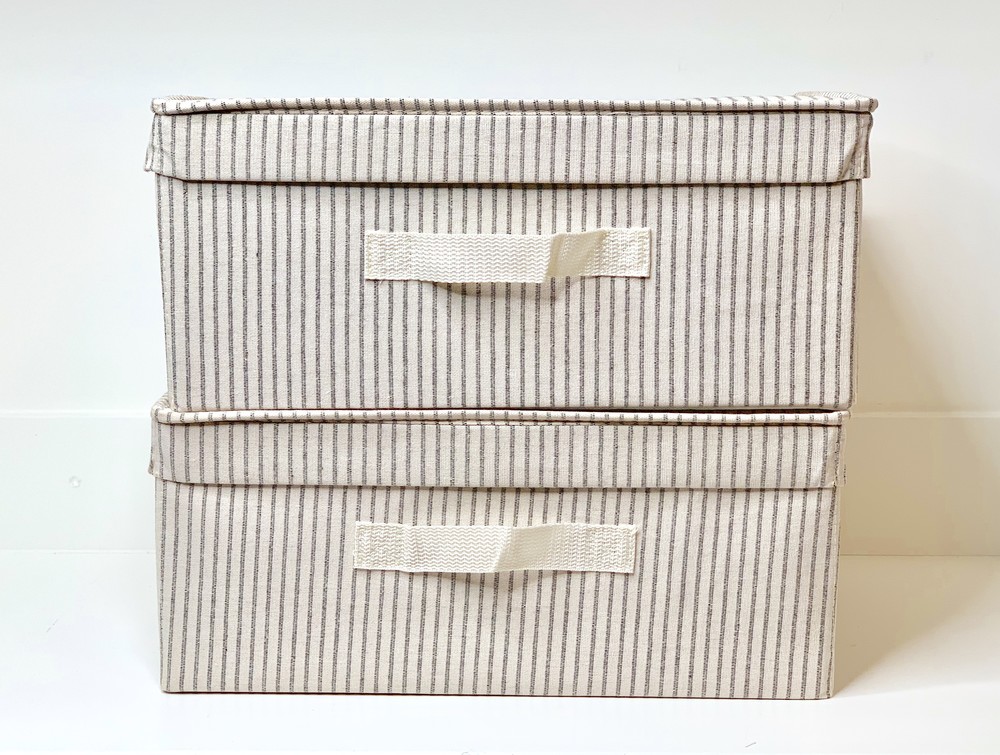 Part of my spring cleaning ritual involves switching my closet over from winter to summer. And let me tell you, this collection of storage boxes makes that job so much easier! In fact, the main reason these storage boxes top my list is that they come in so many shapes and sizes (and look so cute). There are flat ones, tall ones and deep ones. Some are open bins. Some have lids. Plus, most sizes feature a small space for labels - which makes it incredibly easy to find things when you need them.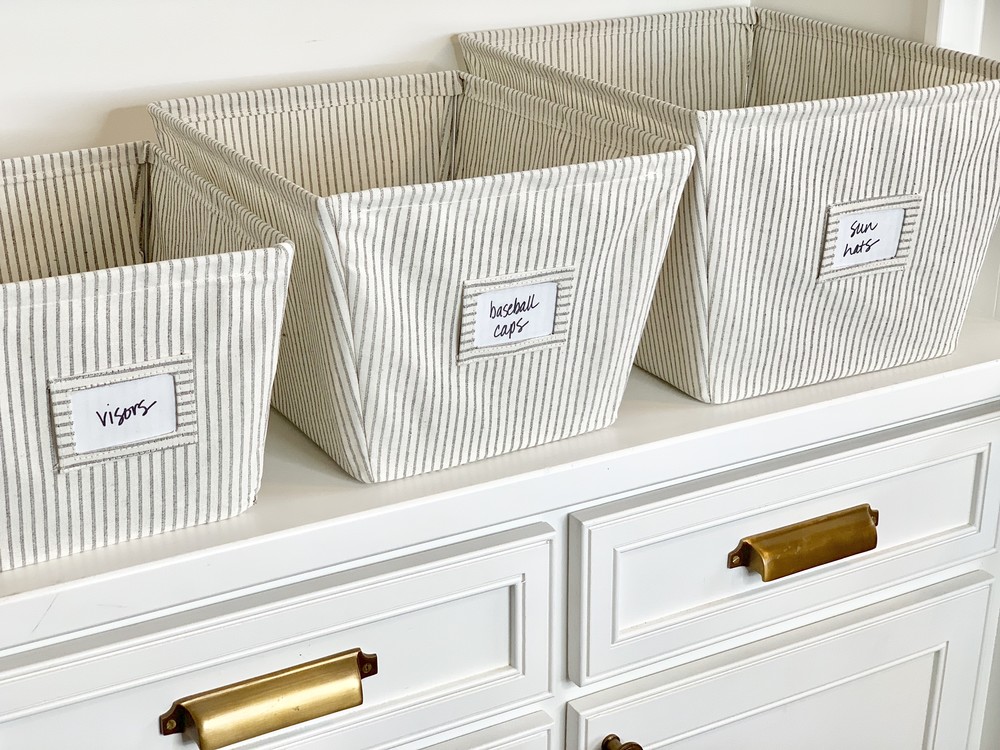 Now, back to my closet project. First, I removed sweaters and coats from their hangers, and traded those winter garments for my summer and spring garments. Winter items were then cleaned, folded and stored in the Farmhouse Storage Boxes. For winter accessories like hats, gloves and scarves - I used the covered Farmhouse Storage Cubes. Each type of item got its own box and label before being stored in my coat closet. Now, my seasonal clothes and items are all cleaned, sorted, and ready to go for next year!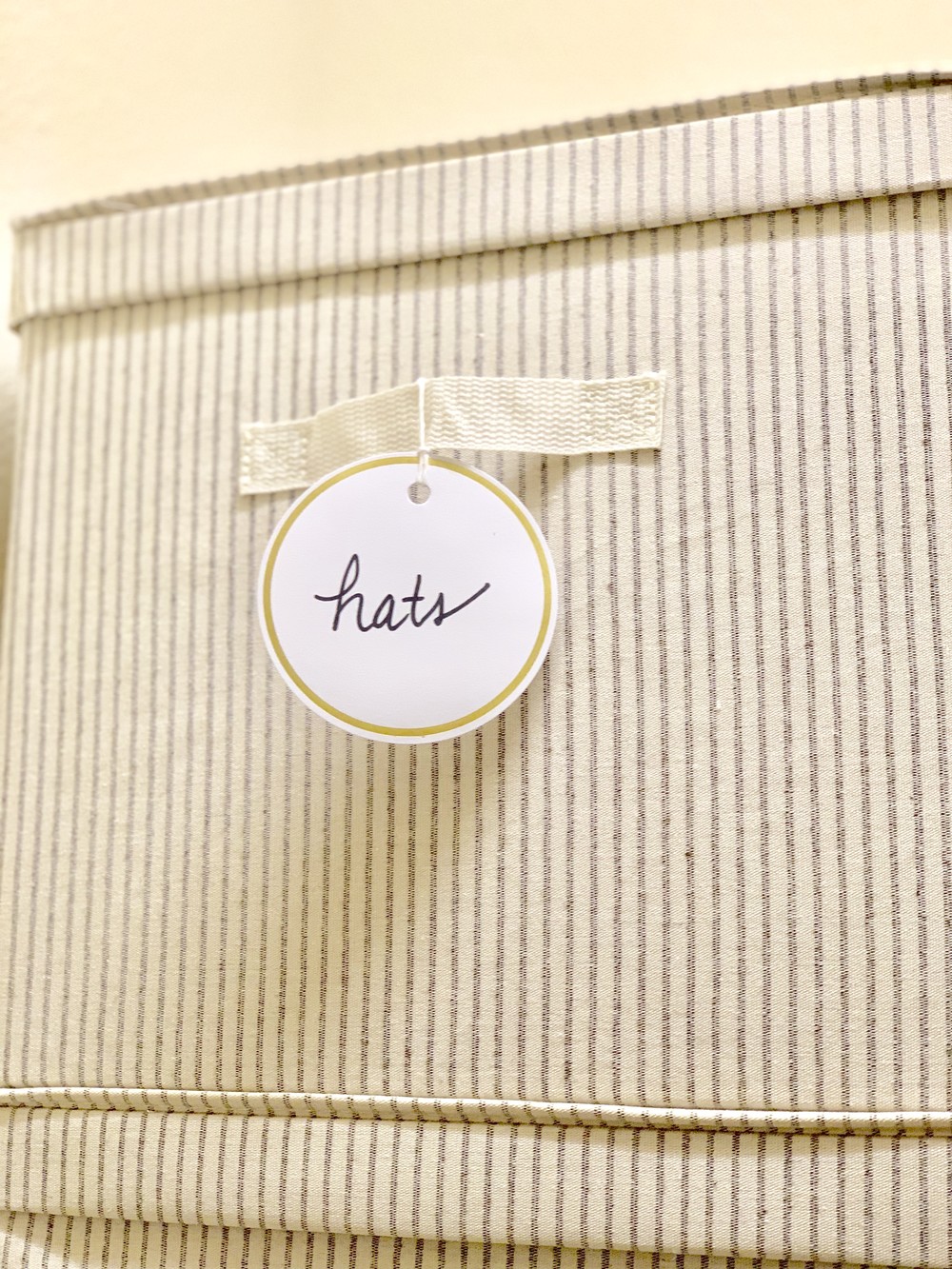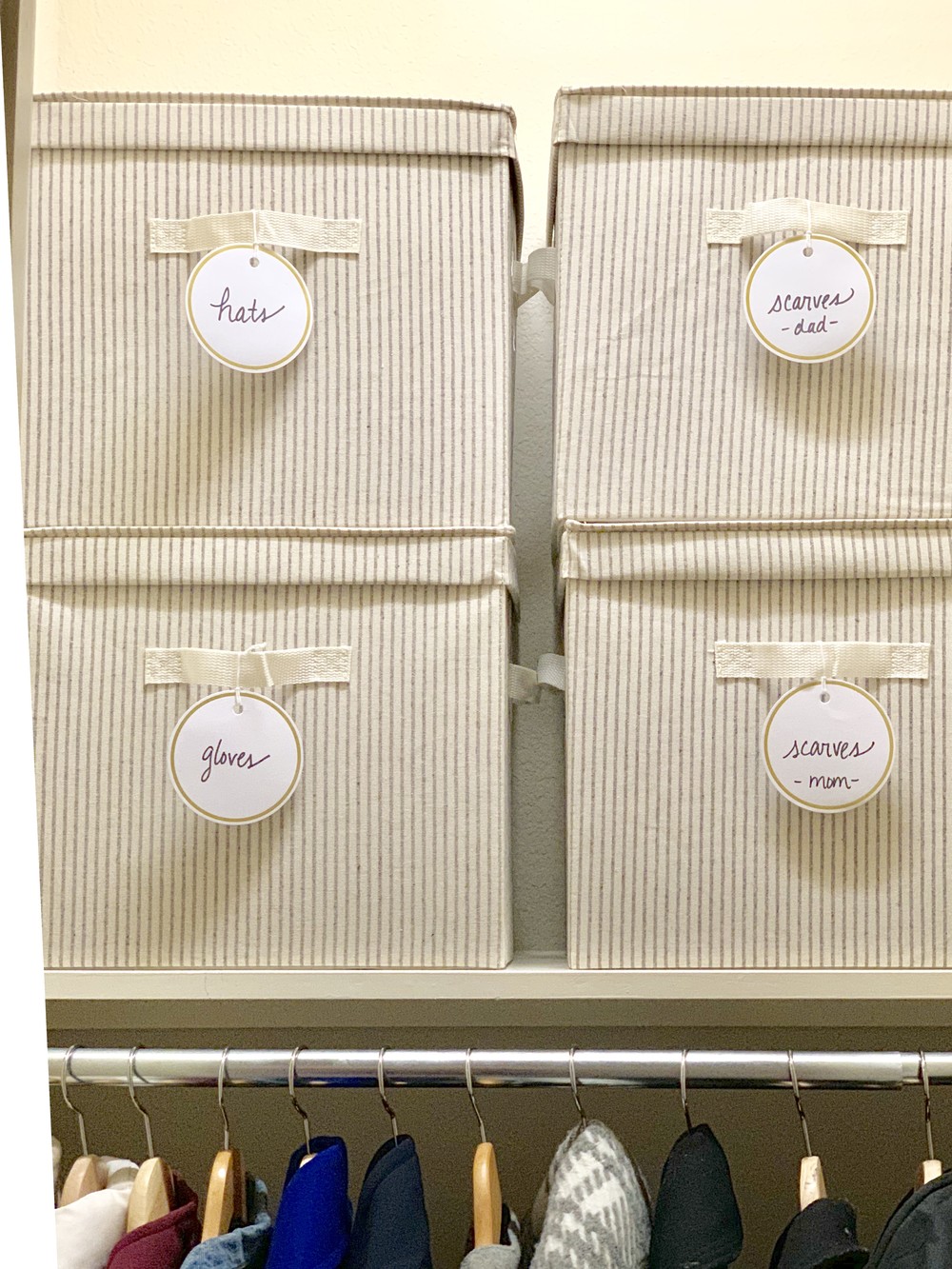 Here's one of my favorite tips. I recommend using one box for two things throughout the year. For example, I use the Farmhouse Under Bed Box to store sweaters in the summer, and beach bags during the winter. One space-saving box for two separate purposes. And those Farmhouse Storage Cubes I stored winter accessories in? I used them for baseball caps and sun hats during the winter. To keep swim suits accessible, I used an Farmhouse Open Canvas Storage Bins with Labels (of course).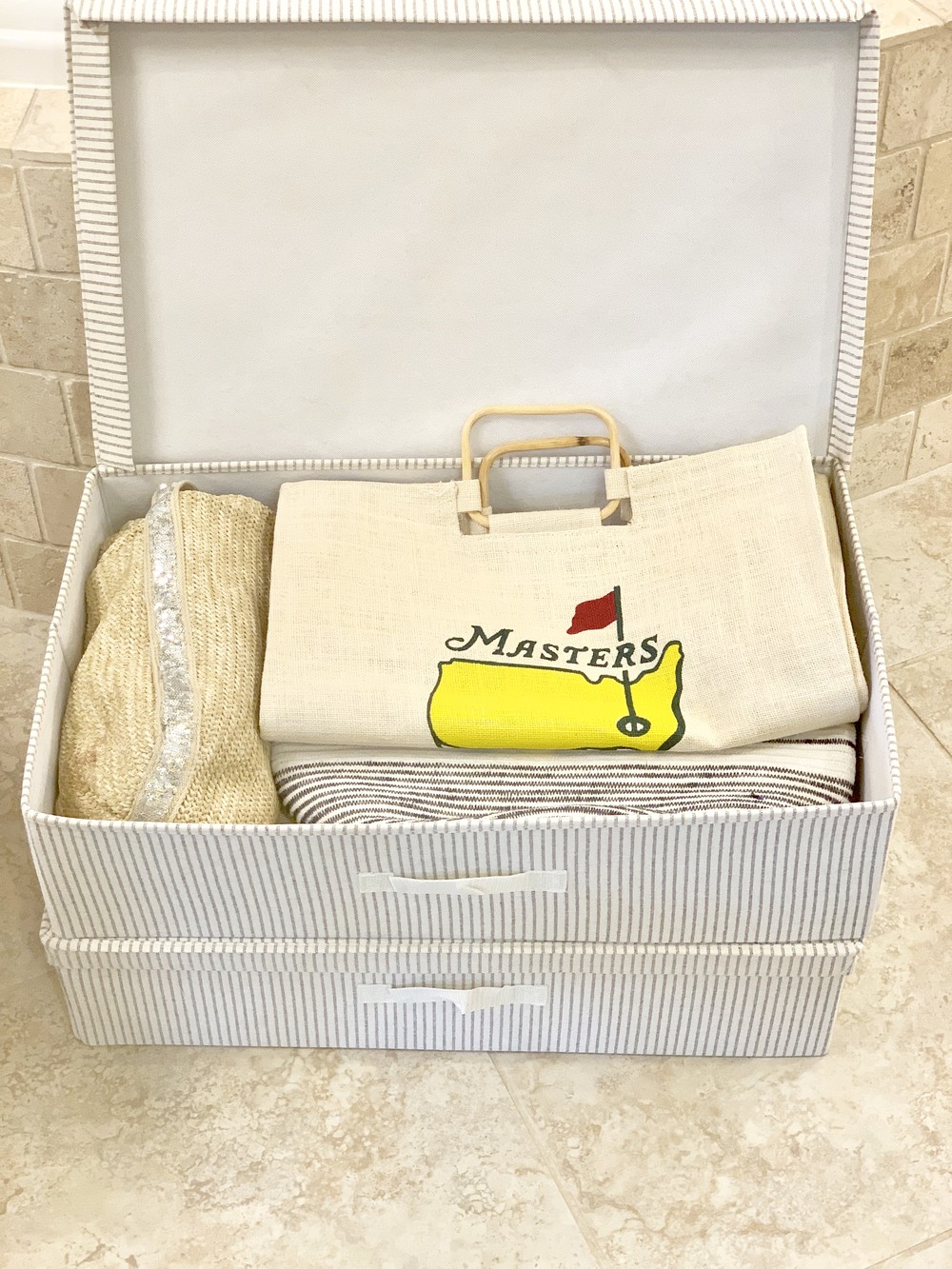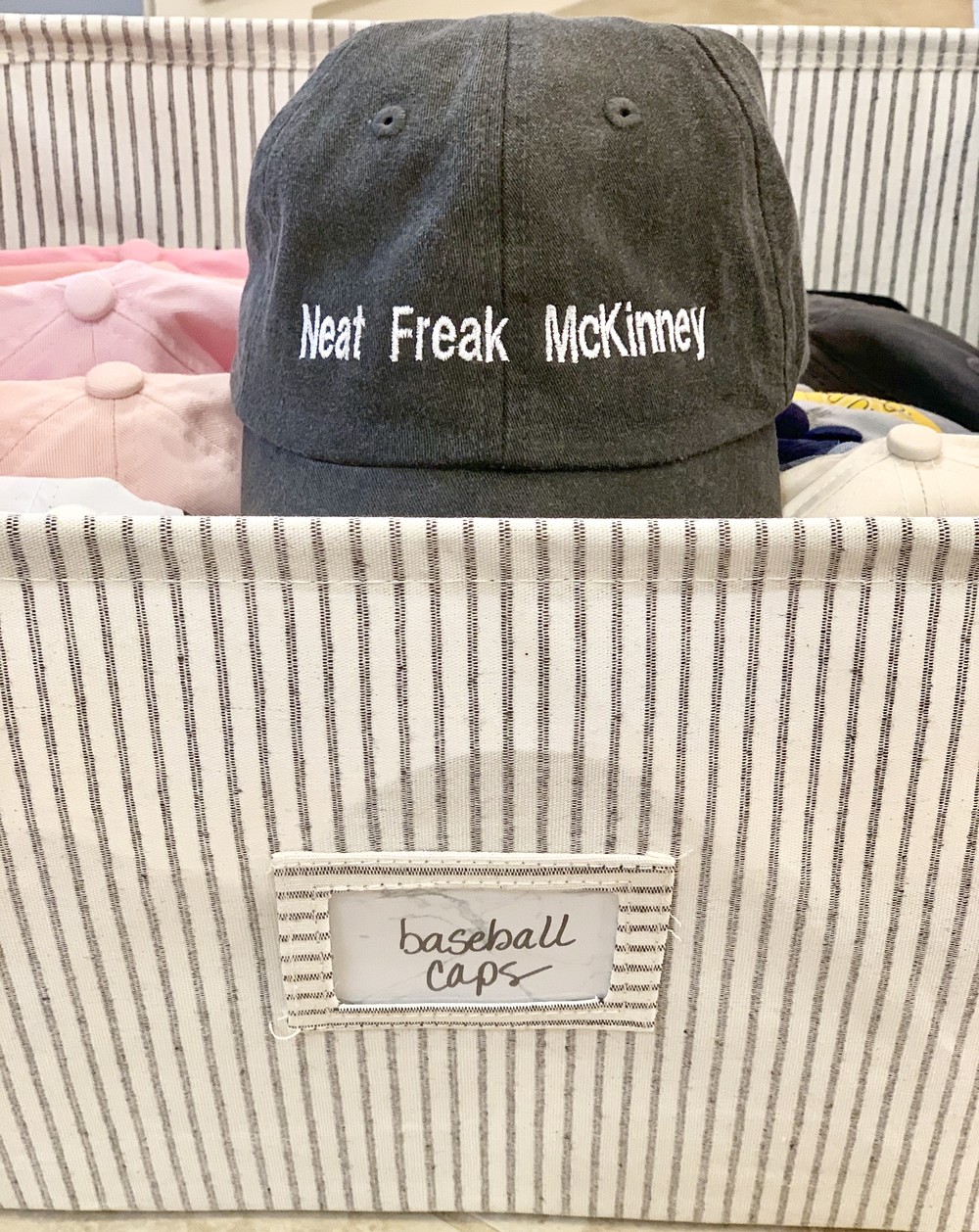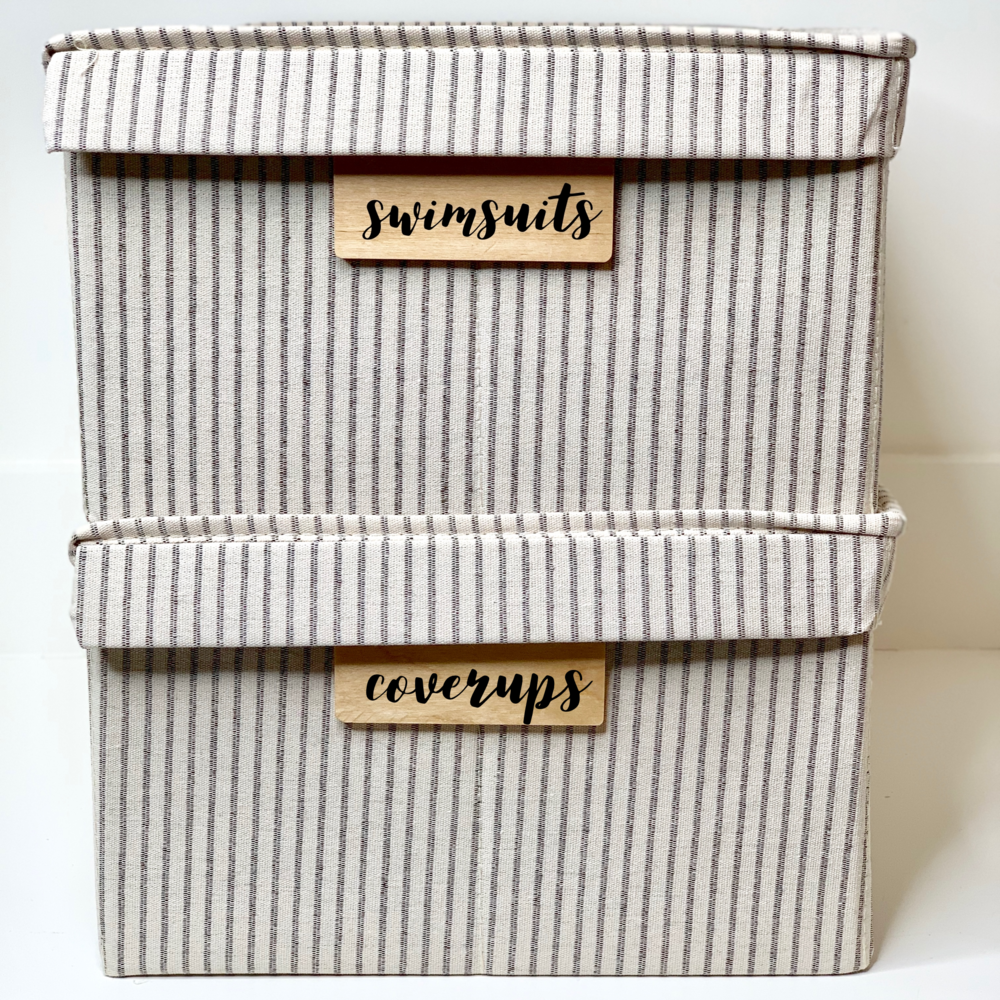 The Farmhouse Open Canvas Storage Bins with Labels are even great for clothing you wear year round. I recently organized a master closet for one of my clients, and we used two bins to sort all of her denim jeans. We separated the jeans by shade in order to make coordinating outfits easier.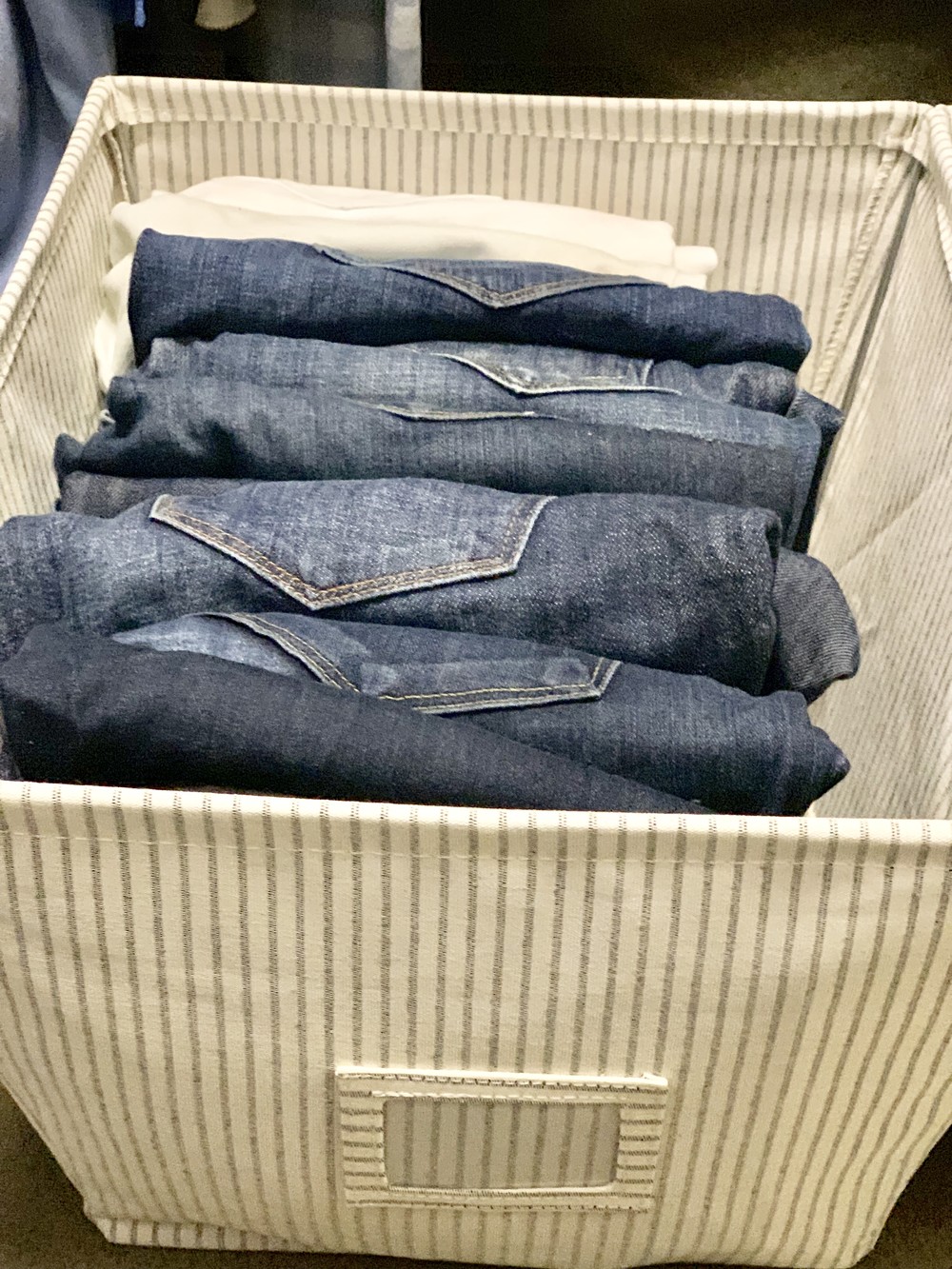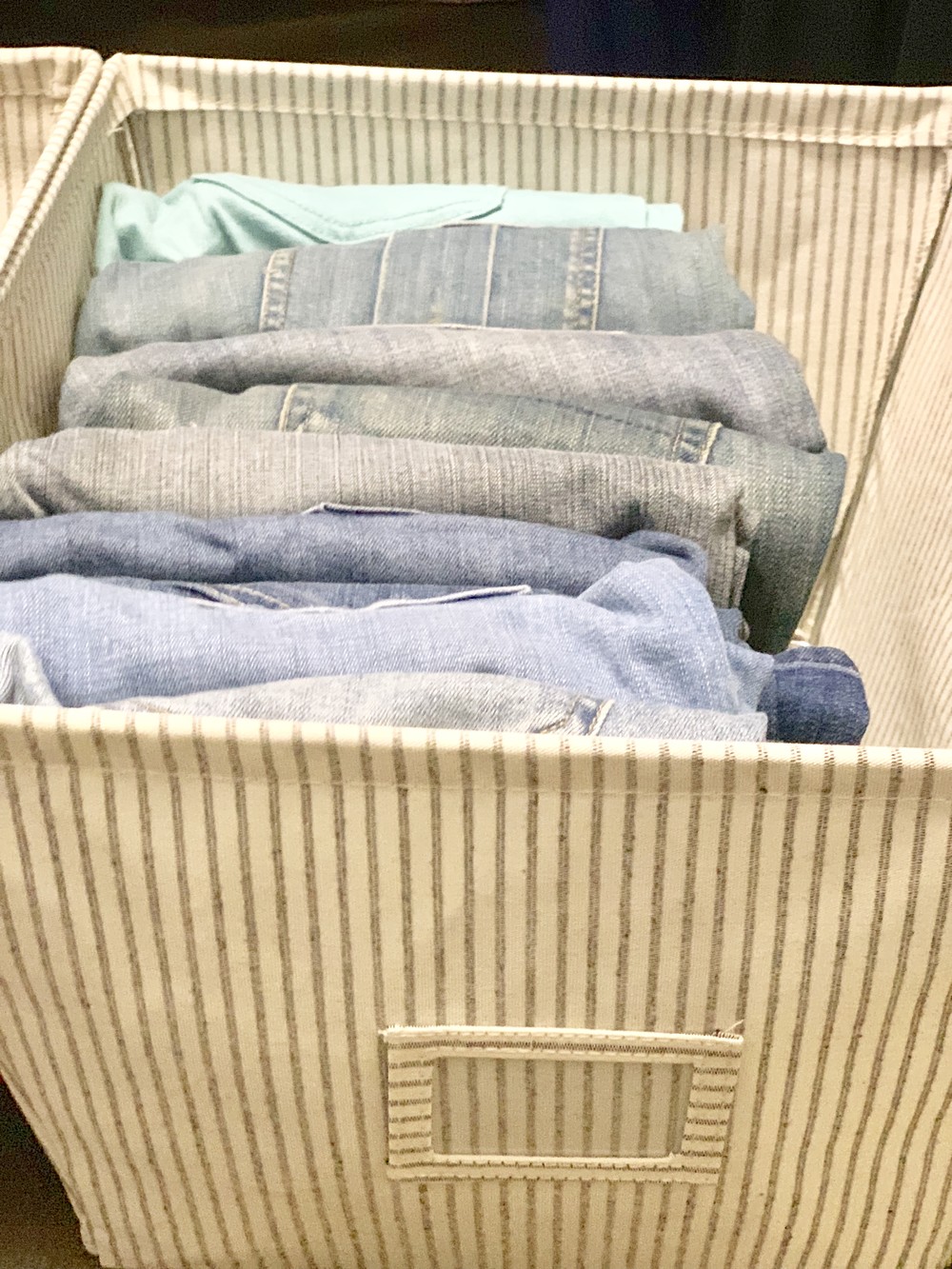 Of course - these are only a few examples of the ways you can use the Farmhouse Storage Boxes to organize your seasonal clothes and items. The BEST thing about these bins is how many purposes they can serve throughout your whole home. Think remotes in the living room or stuffed animals in the playroom. Whether your home's style is modern, rustic, or eclectic… these bins will work in almost any area of your home. What about you? What are some of your favorite organizational products?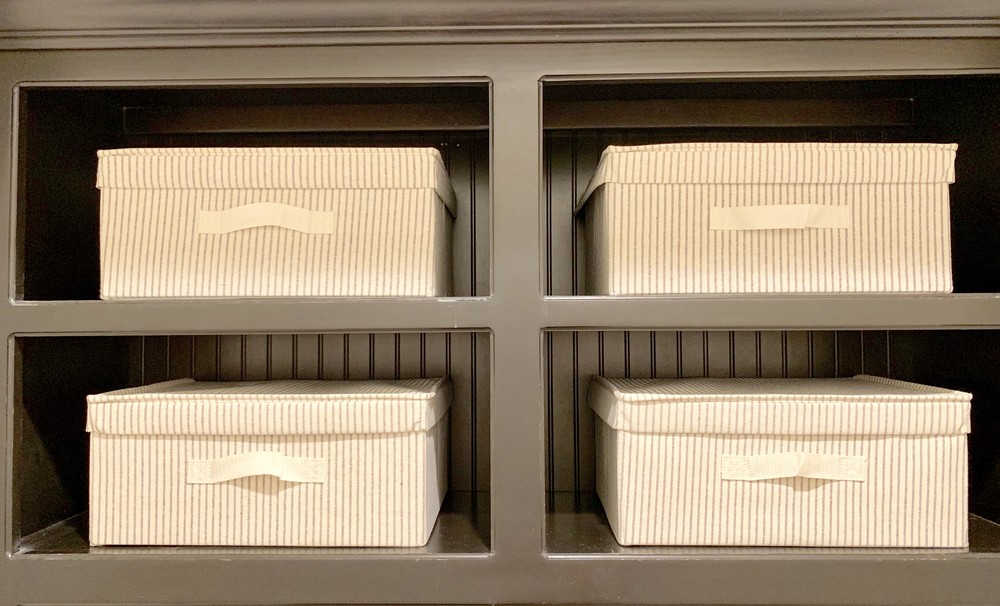 Want to read more great tips? Head to my Blog or follow me on Instagram for more organizational inspiration.