California residents, David and Kevin, were no strangers to the wonders of elfa.

"Our last four houses were all outfitted with elfa," says Kevin. "The elfa system is basically this incredible framework that we get to configure from there. It has always created an opportunity for us to do what we wanted with any of our spaces," he continued.
So, when they moved in to their new California home they knew that their open and underutilized garage configuration needed some major help with elfa. After a few quick designs and some of our talented installers' time, they soon had a garage that worked for tools, gardening supplies and storage for their two sweet kids' activities.

See how we made their space work thrice as nice, below!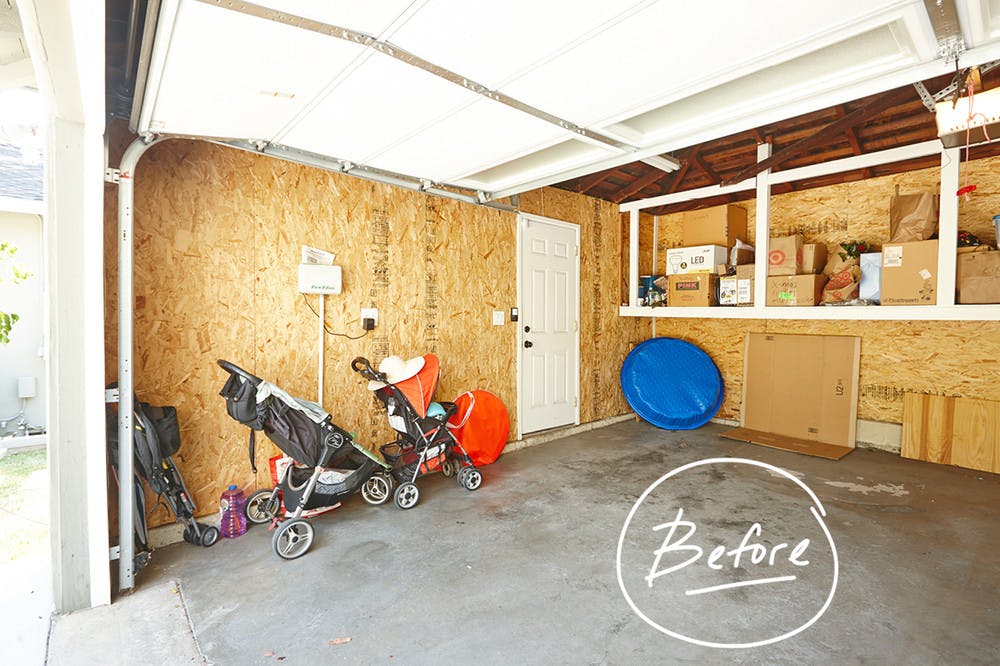 "When we first moved in, there was only one large shelf across the entire back of the garage. The closet area was huge, so it was great for piling but not for organizing," says David.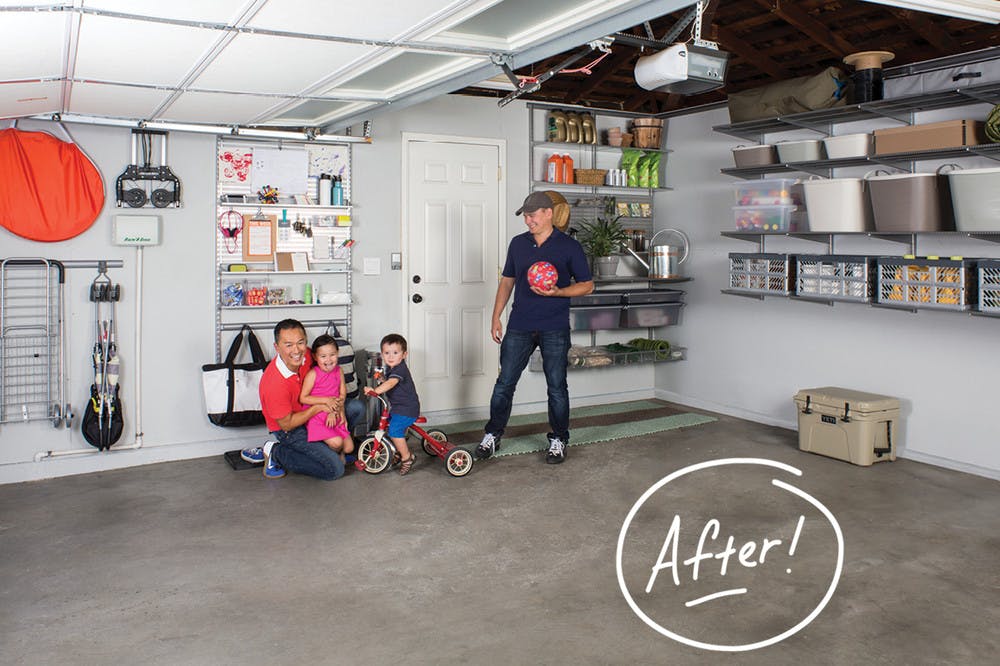 The family now has a place to park their cars and a place for their little ones to play.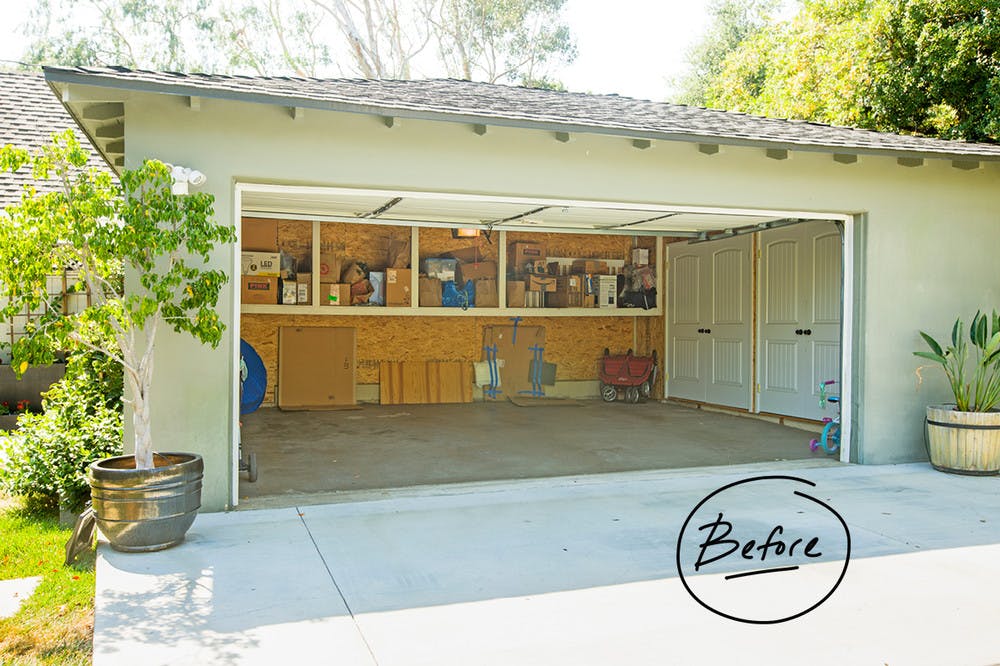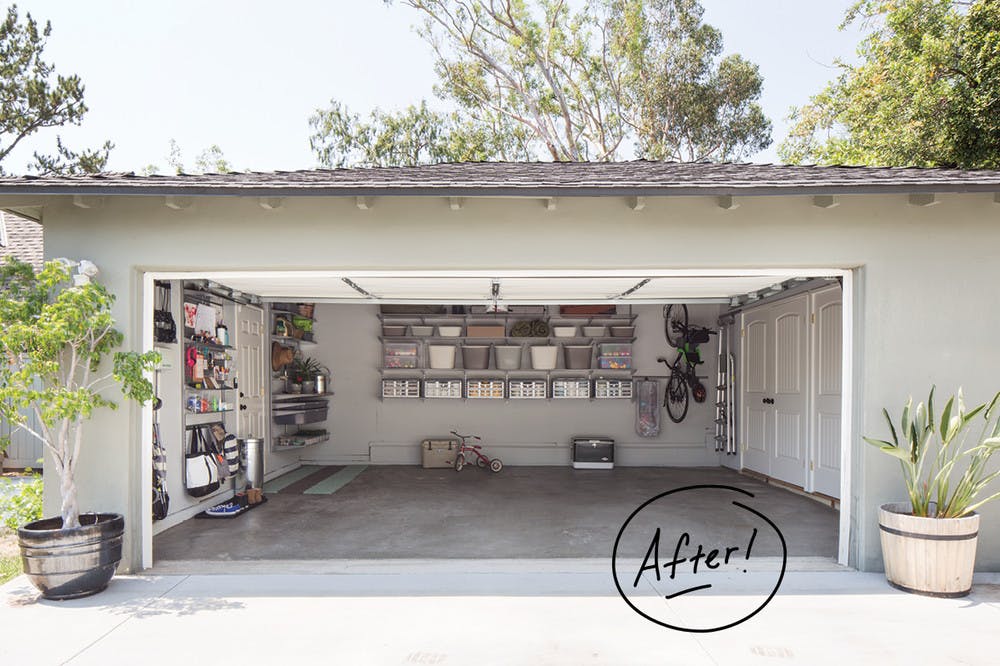 Kevin and David had ample garage space before we started, but with a few strategic moves and some fabulous elfa product - they were able to maximize every inch of their space.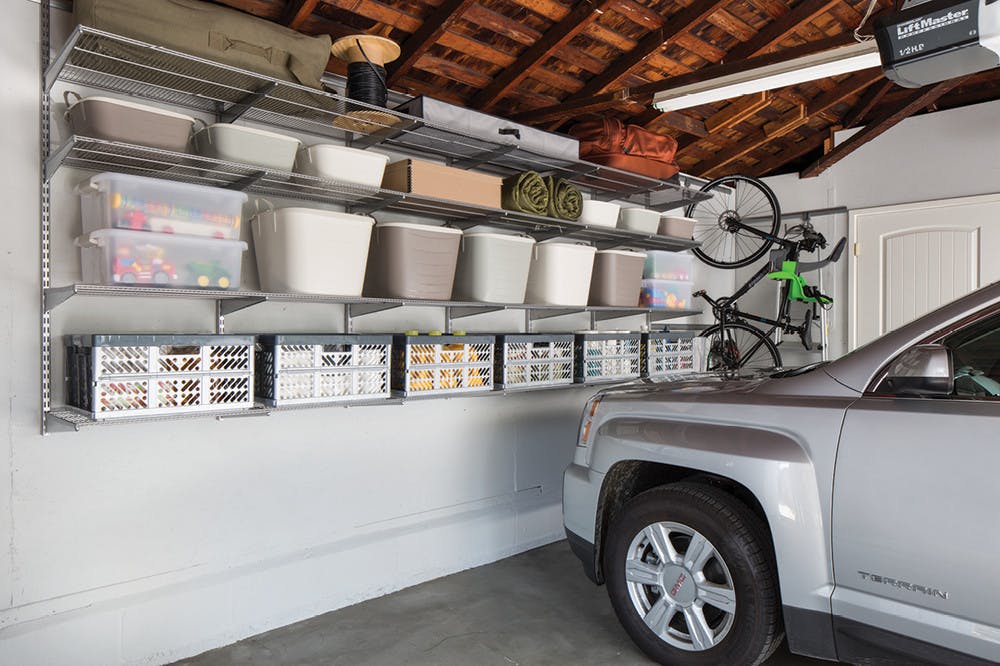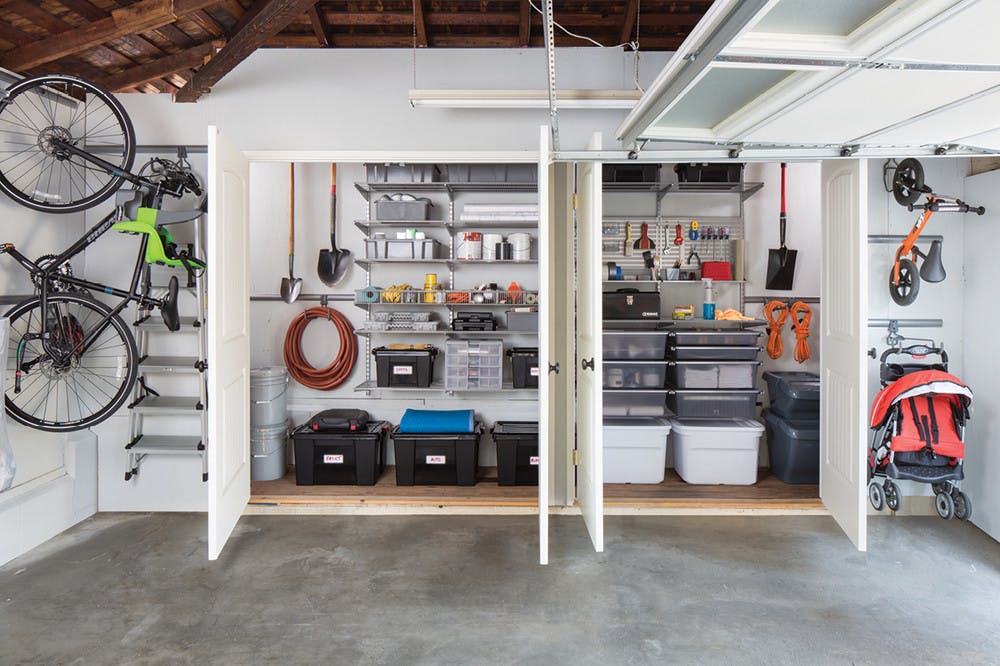 It made sense for Kevin and David to design their utility center within the free space behind their double doors. Now, Kevin can store his shovels, saws, hammers and cables behind closed doors and out of the kids' reach.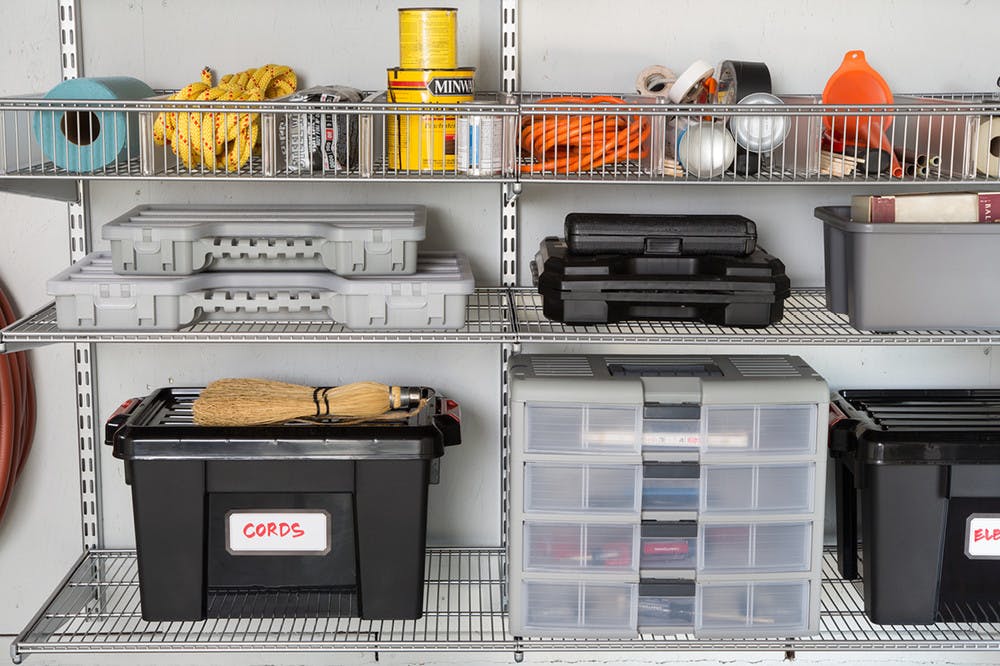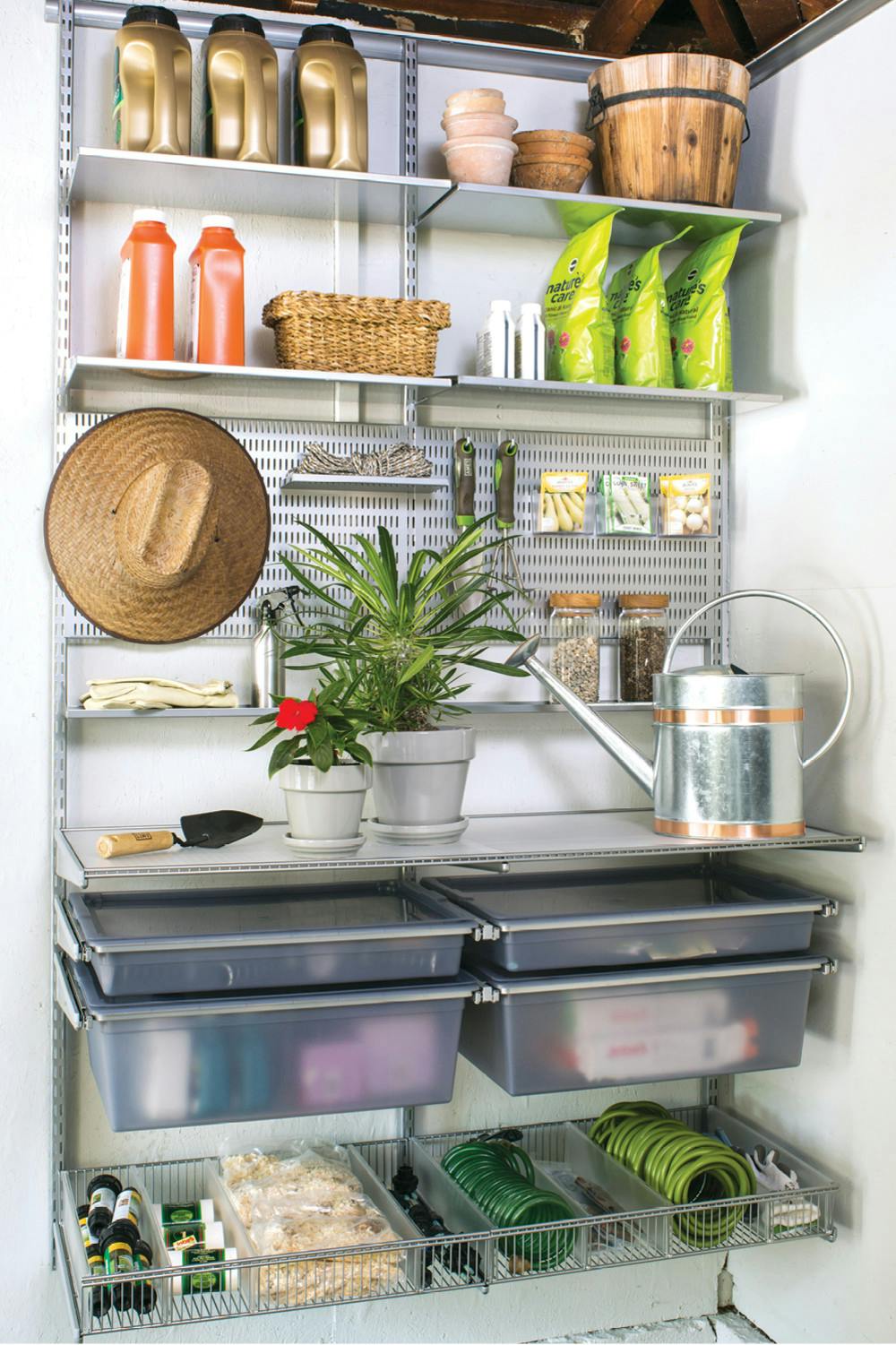 "We have a lot of different hobbies we needed organized in our garage," says David.
"I try to have a green thumb, so I do a lot of work in the yard so I thought it'd be fantastic to have the garden center," he continued.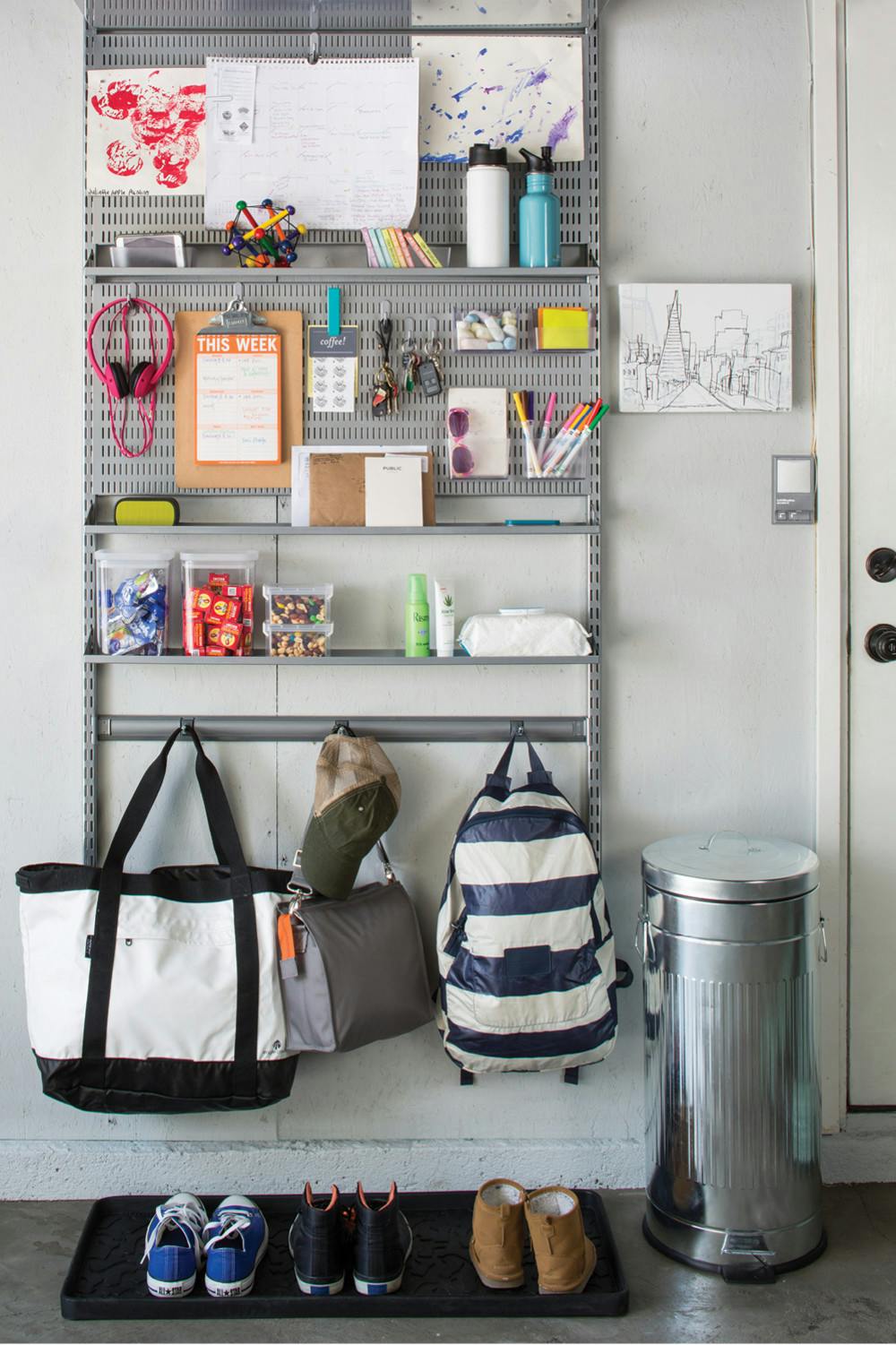 David and Kevin found that, in addition to needing a drop zone for themselves, they also needed ones that the kids could use too. This elfa utility Center was the perfect solution! The elfa utility Boards can hold everything they need to grab frequently, the utility Hooks provide ample room to store all of their bags and our Shoe & Boot Tray is the perfect way to keep the house floors clean.
"It's fantastic to have a little area to store things that are kid-centric too," David says.
The family can keep their to-dos, mail and snacks all in one place with this elfa utility system. The elfa Utility Shelf and Trays keep small items easy to grab and go.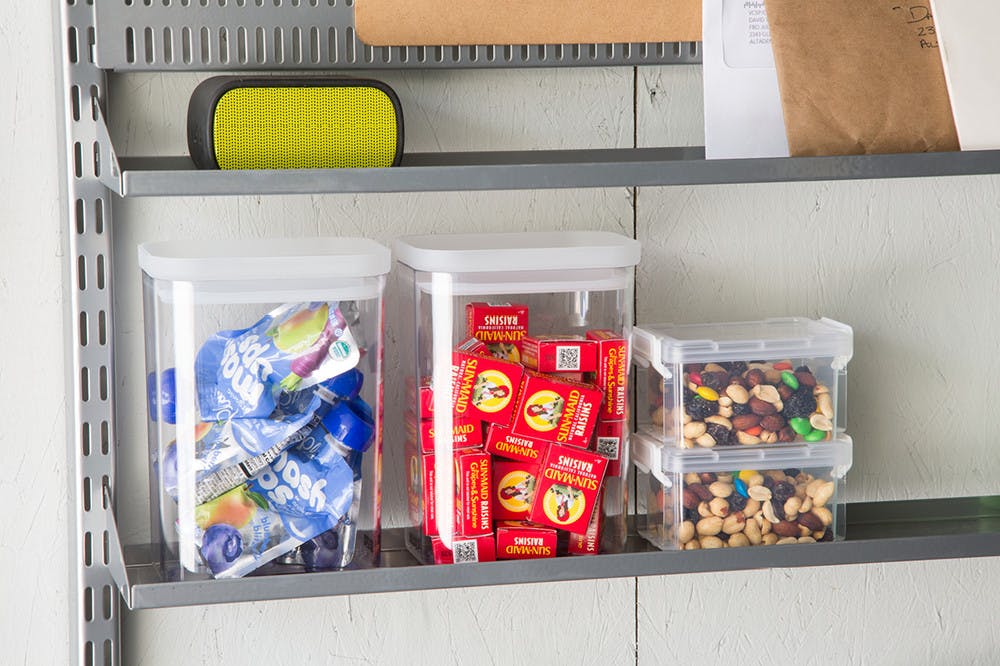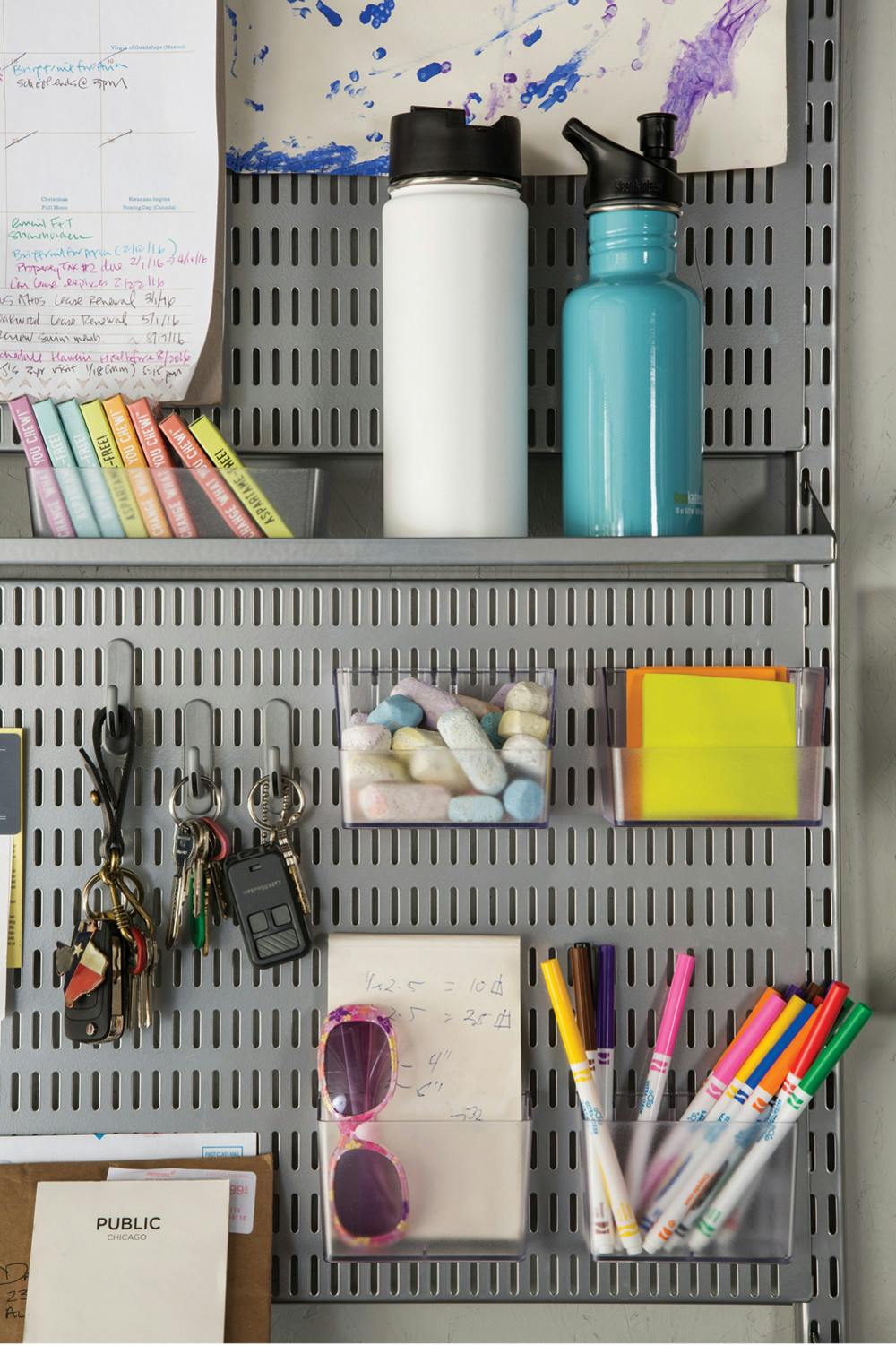 Our elfa Utility Board can be customized with Boxes and Board Hooks so that David and Kevin can organize their "out-the-door" necessities and playtime essentials for the kiddos.
"We knew that we had a lot of stuff, but we also knew that with your products we would have a place for everything. Now we have a work table and drawers, aerial space for our strollers and bikes, a center just for gardening plus space for the kids to play," says David.
"At the end of the day, we used to be scared to go into the garage and now we go to the garage for everything because it's finally organized," David continued, happily.