Ever find yourself doing the kitchen drawer shuffle?
You know the one - you're ready to flip that pancake over but no spatula to be found. You shuffle through your drawers as quickly as possible because nothing is worse than a burnt pancake, melting ice cream, overcooked eggs or really any food that needs to be perfectly timed to be enjoyed.
We understand the shuffle. We may even be guilty of doing it once or twice - or a thousand times.
But we've made it easier for you not to do the kitchen shuffle - at any price! Check out a few of our quick and budget friendly options we've put together to make kitchen drawer organization from kitchen clutter!
Under $12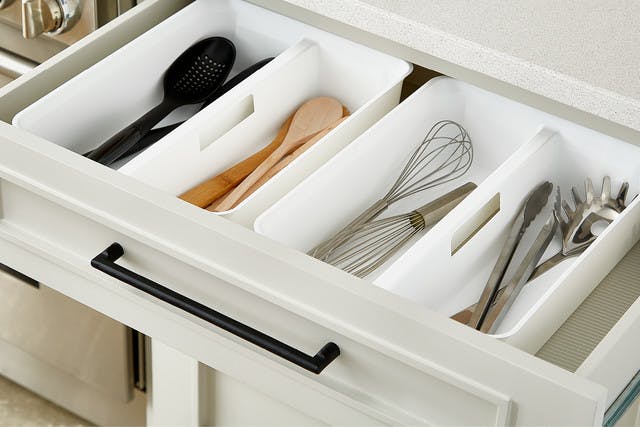 Our Smart Store Handled Trays sort, organize and never slide. You can use them to organize oddly shaped kitchen utensils and gadgets, and when you need them on the countertop in a flash - they have an integrated handle for easy grabbing and moving! All under $12.00.
Under $18.00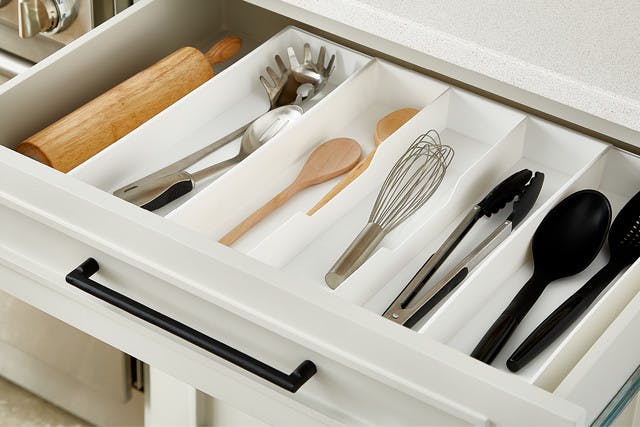 Our Expand-a-Drawer Utensil Tray is truly a kitchen drawer wonder when it comes to organization. The larger size of these drawers is perfectly suited to fit even the largest of the kitchen utensil family! They adjust to the exact width of your drawer to ensure you make the most of your kitchen drawer space. And, the entire solution is under $20.00!
Under $30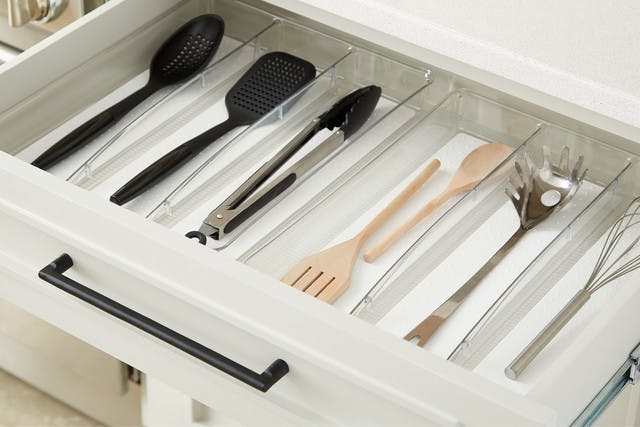 Oversized kitchen tools don't stand a chance with our mademsart Utensil Trays! Their soft lining keeps your utensils from sliding around when you open and close your kitchen drawer, and non-slip feet on the bottom ensure that your trays stay right where you put them - every time. This entire madesmart solution is under $30.00! Clearly a smart choice.
Under $35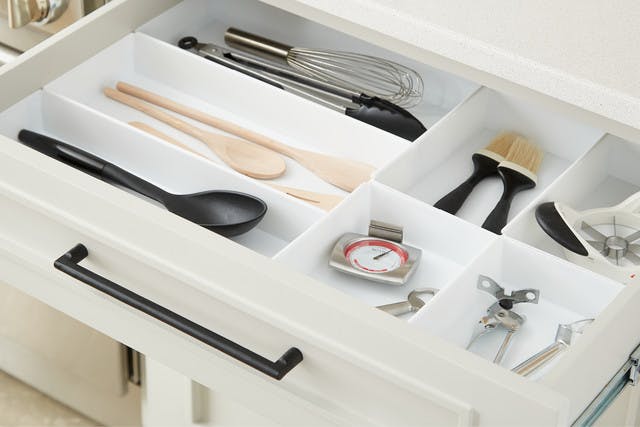 Our modular Interlocking Drawer Organizers are designed specifically to be combined in various sizes, creating a simple solution for disorganized kitchen drawers. That meat thermomater that alwyas gets lost? Small can opener? Apple slicer? They'll all be right at home here - and you can get this entire solution for under $35.00!
Under $40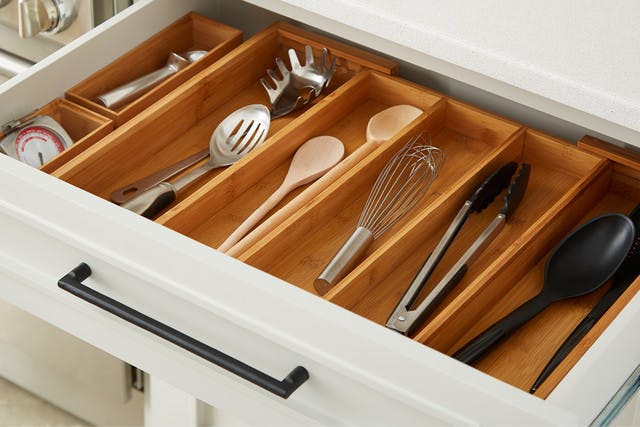 Upgrade the way you organize with our Expandable Bamboo Utensil Tray and our Stackable Bamboo Drawer Organizers. You can mix, match and stack for a solution perfectly suited for your kitchen arsenal. And, our Expandable Bamboo Utensil Tray expands to fit the length and width of your drawer with no unused space! Entire solution under $40.00!
So here are five reasons to leave the kitchen shuffle behind - and get your kitchen drawers organized for any budget and any style - only with The Container Store.