One solution did not fit all when it came to the closet built-ins for brother and sister duo, Max and Yves.
Soon, the poorly thought out design of each closet caused organizational challenges for each sibling (and Mom, too). Clothes stayed on the floor, bins served as catch-all's for a variety of mismatched items, and clothing was placed too high out of reach for either kid to access what they needed without help from Mom or ladder. They needed a fresh start, not a rework, that's where elfa came in to help.
A consultation with the family revealed what was lacking and what was needed, and soon enough, two new closets were prioritized and organized. See the transformations, below!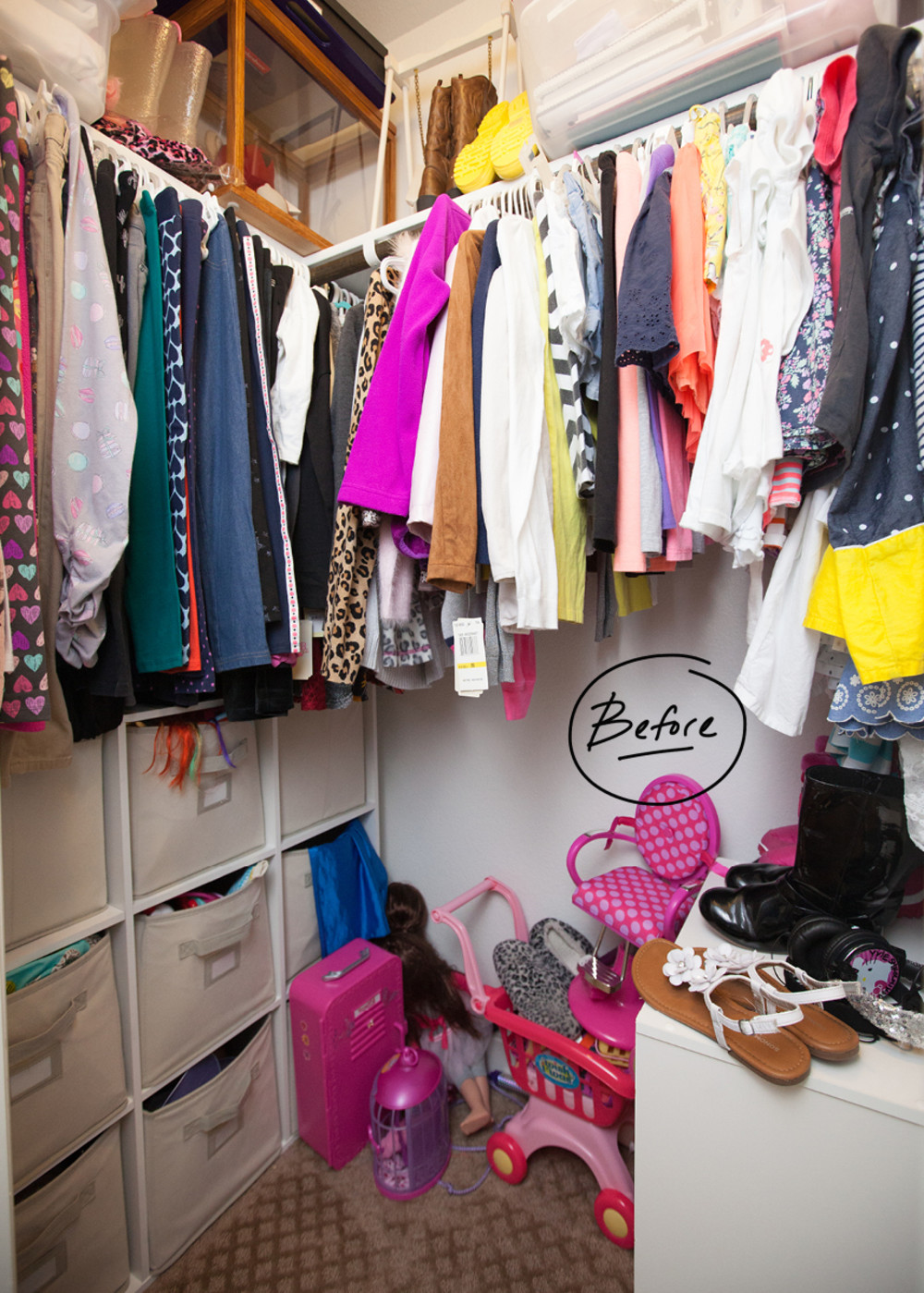 Before, Yves' clothing, shoes, accessories, toys and more were crammed into a corner and placed too high out of reach for her to access on her own. It was hard for her or her mother, Stephanie, to help pick out an outfit each morning because of the cluttered design within the space. The clothes and shoes had become all too easy to pile and stack instead of organize and display.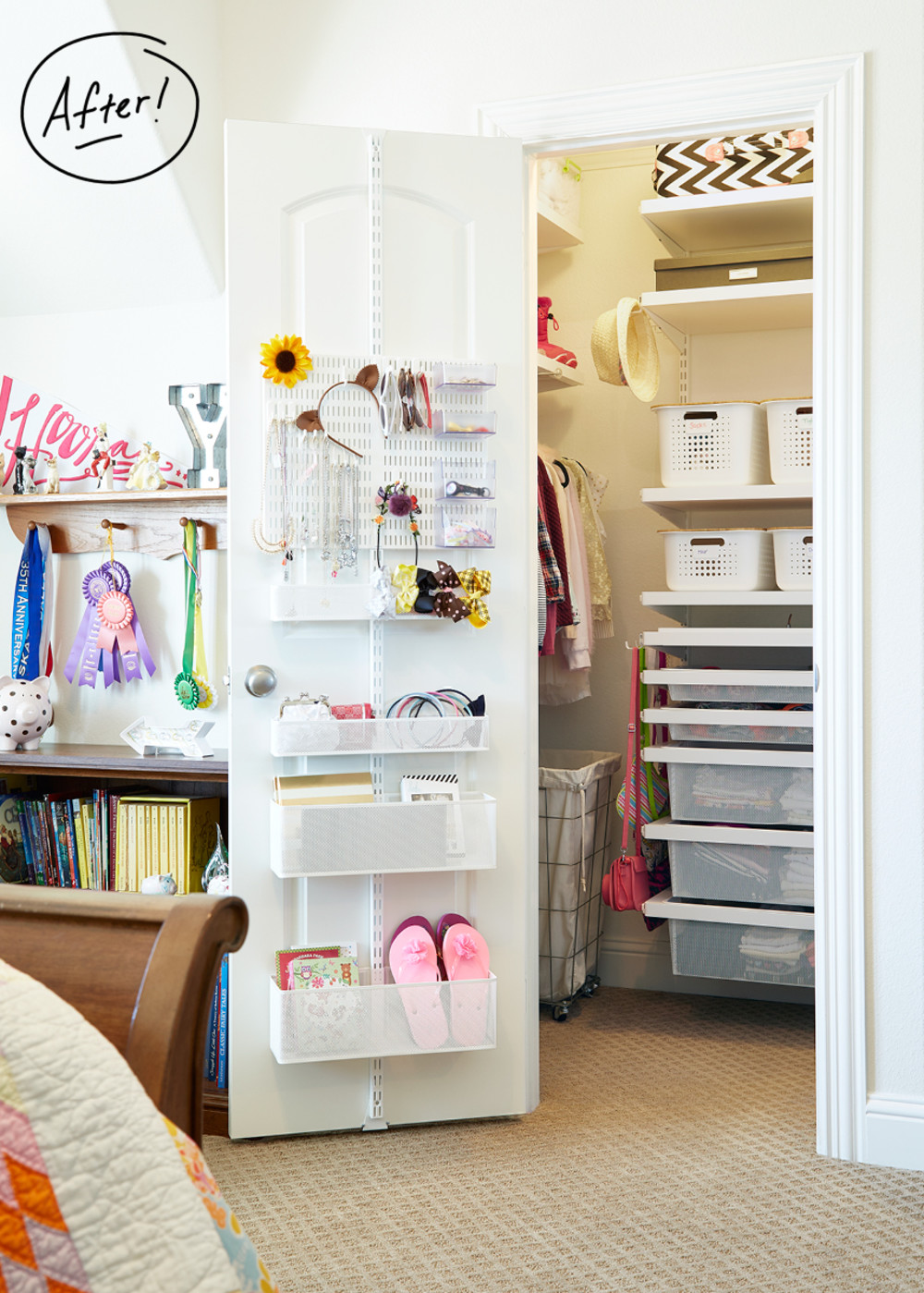 After elfa was installed, Yves' closet became a bright and welcoming place to get ready in the morning. White elfa décor lightens up the space and a more kid-friendly design allows her to reach all of her clothes herself each morning. Nordic Storage Baskets with Bamboo Lids safely store accessories while still being reachable for Yves.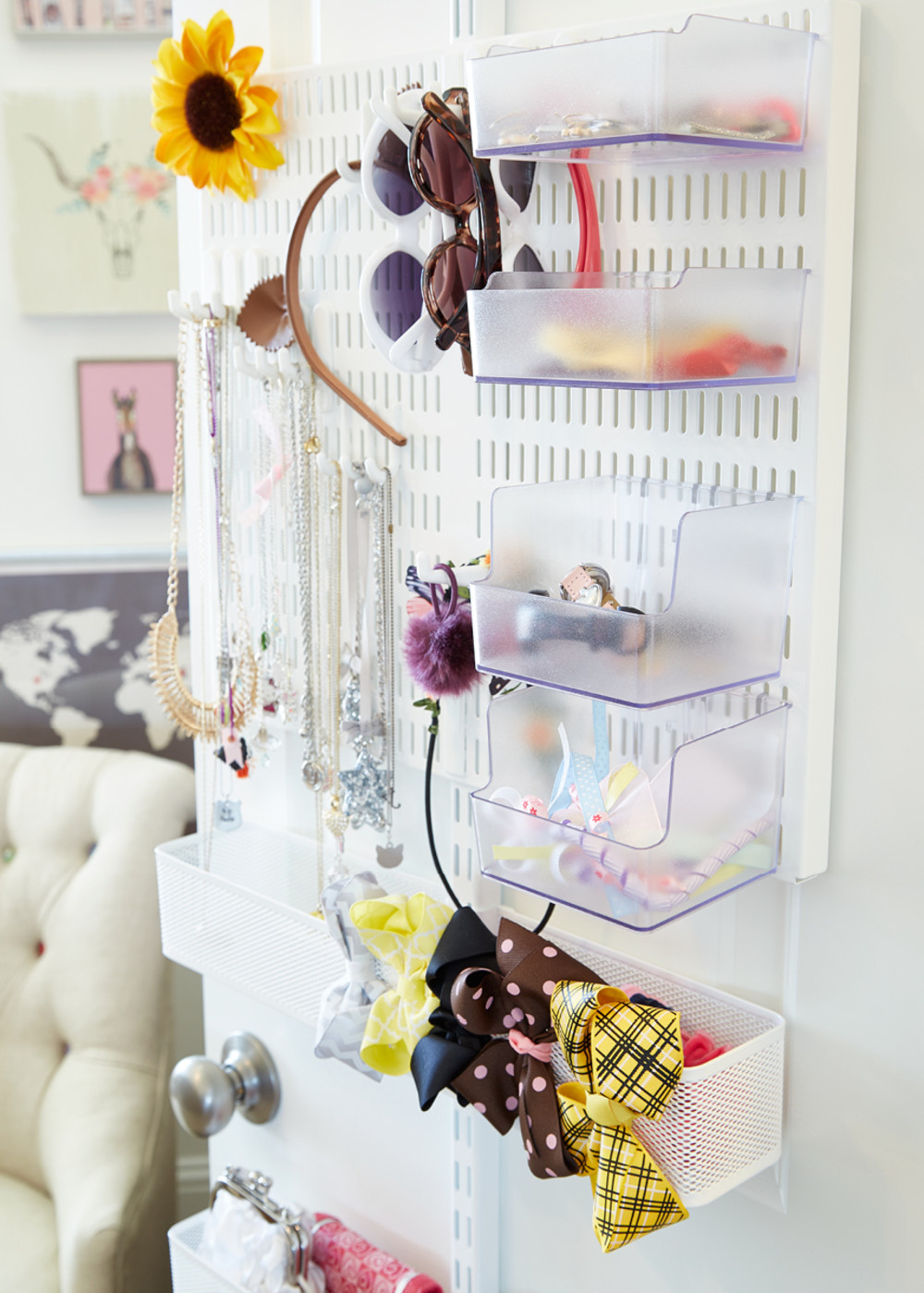 For Yves, easy access to accessories was a priority. Whether that was organization of hair accessories, jewelry, scarves or hats - she needed them easily visible to put together the perfect outfit each day. That's where our elfa utility Door & Wall Rack System came in handy. Now, Yves can place her headbands, bows, necklaces and small purses all in one space to top off her outfit each day.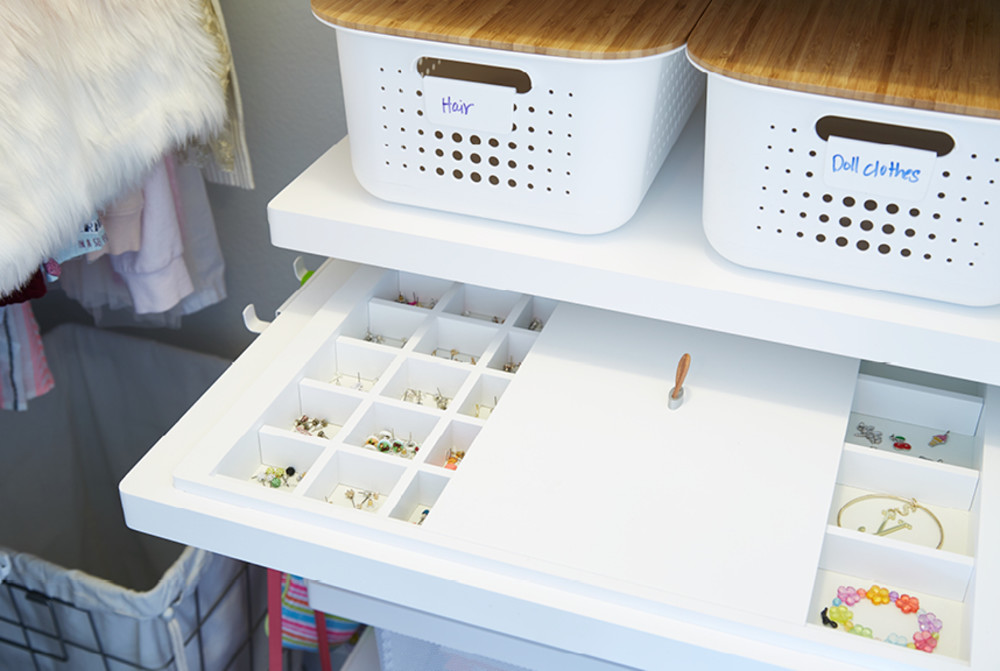 Yves' favorite part of her new closet? The elfa décor Jewelry & Accessory System that holds her entire (and impressive) collection of necklaces, earrings and bracelets. Being able to organize everything so she can pick out a new style each day has never been so easy.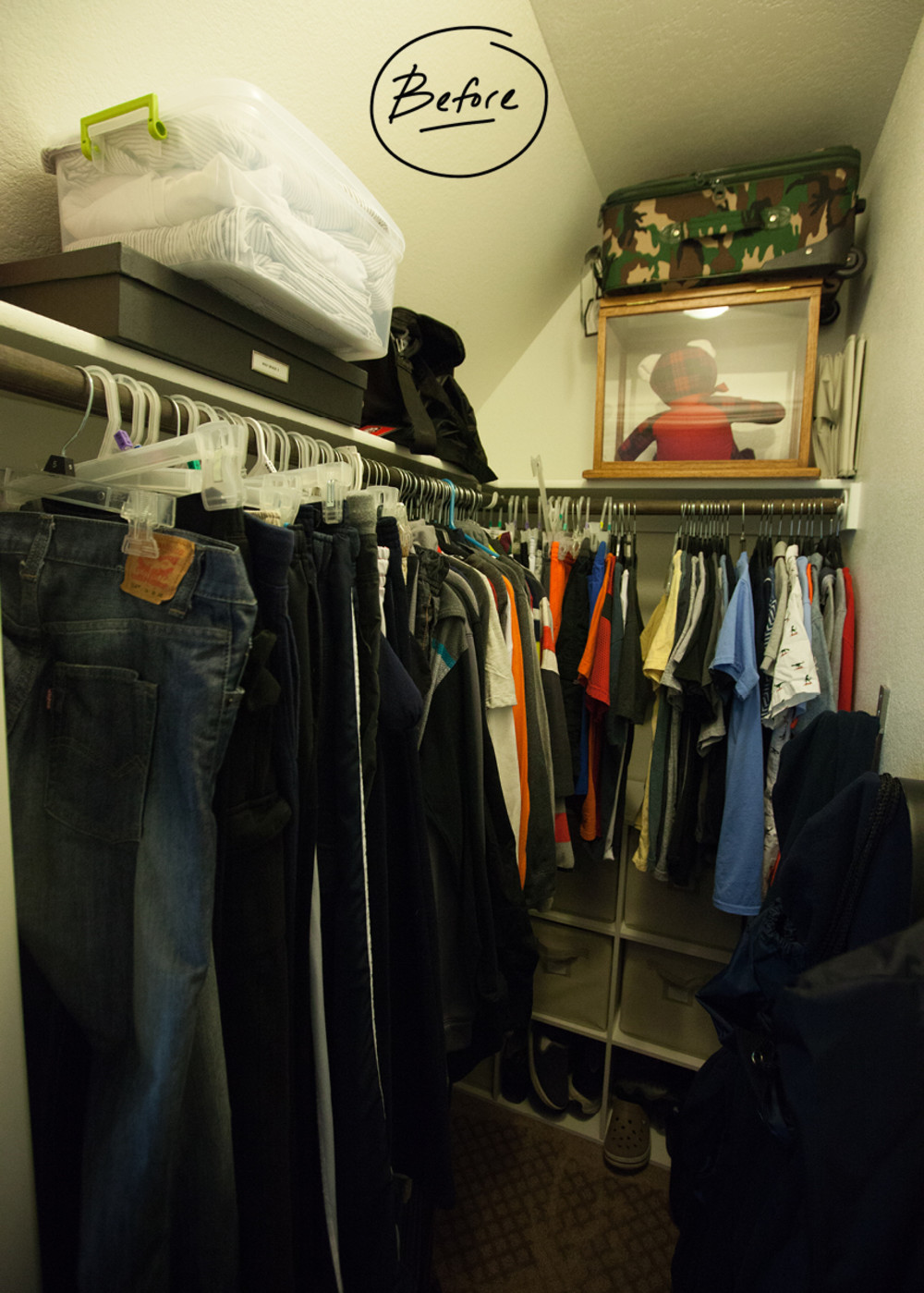 Yves' older brother, Max, was in the same boat when it came to closet chaos. The design of his closet forced him to cram everything in the corners and the height of the hanging rods were still too far out of reach. There was no safe place to put games or electronics, and they had been forced to be stored on the floor or precariously stacked upon each other.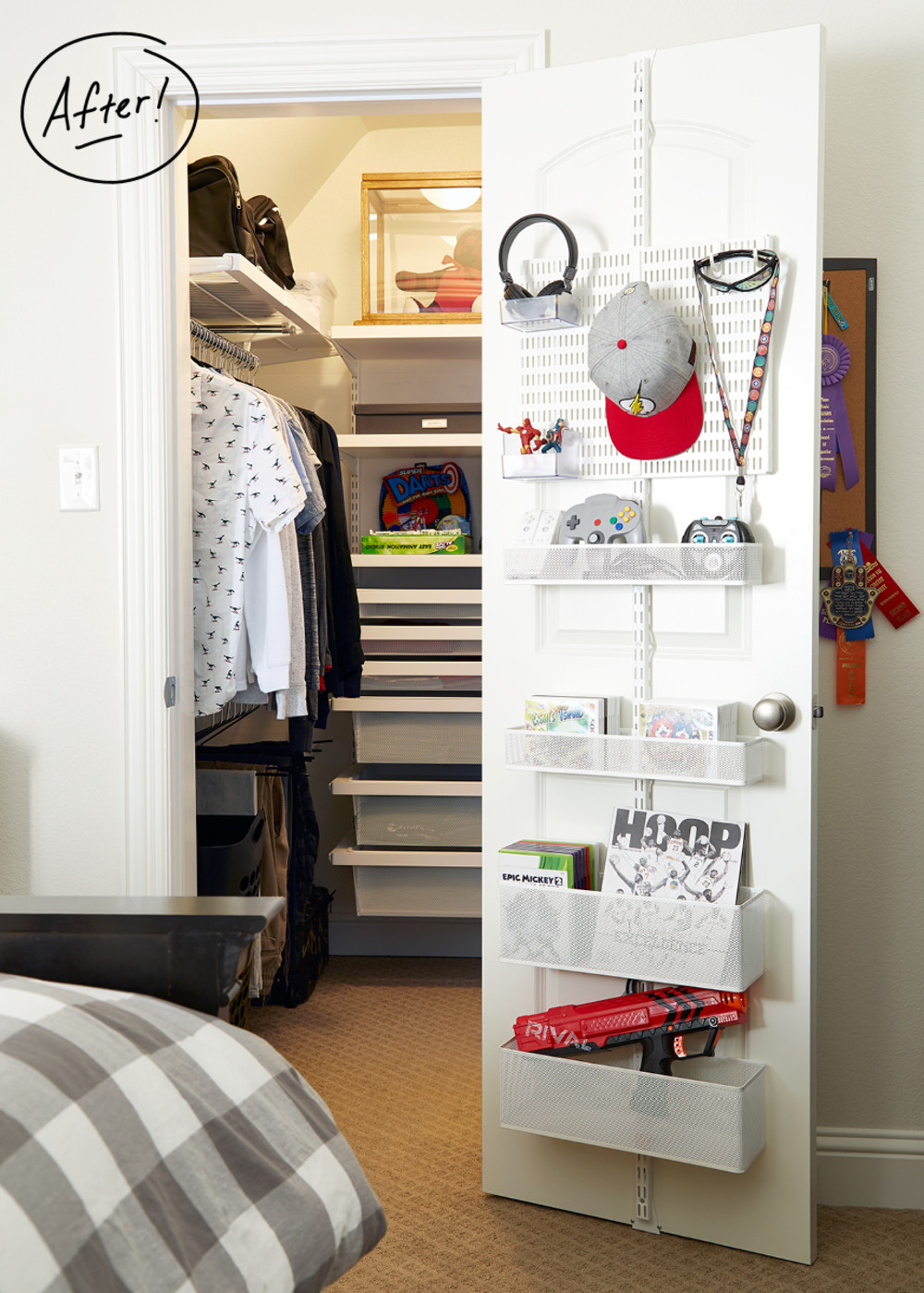 Now, with the help of an elfa utility Door & Wall Rack System, Max can store headphones, hats, electronics and school necessities right behind his door and completely off the floor. White elfa décor opens up the space, and elfa Mesh Drawers allow him to grab athletic clothes and accessories in a flash.
"I love my kids' new closet organization. They can now easily pick out their outfits for the day and put their clean clothing away because the system is so user friendly," says Stephanie. 
"Previously, I was the one parent who could help my kids get dressed in the morning and find their missing toys. Now that we have the elfa closet system, everything has a space and is labeled, my husband can help them with whatever they need and without any frustration in the process," she continued with a smile.
So glad we could help get the whole family organized, Stephanie!