Gift giving season is right around the corner, and though you may be starting out with ambitions of delicately curated homemade gifts, come the week of all your parties (if you're anything like us) you probably haven't had time to deliver on your goal.
Not to fear though, we are helping you do more without the stress this year with a few easy DIY homemade holiday gifts that you can make for everyone on your list in no time! Read below to see what fits your style.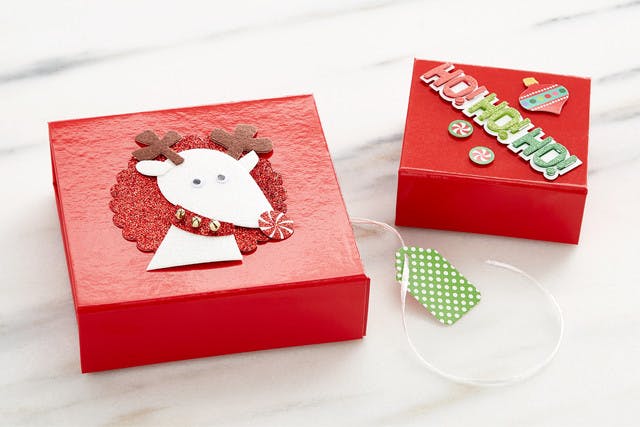 Kid's Activity Box
This box is perfect for all the little ones in your life. For playtime on-the-go and in a box, we included a Poppin notebook, crayons and a stamp set. It's also a great gift for kids to give other kids - you can have them help by picking out the activity they want to include and adding their favorite stickers to decorate the box.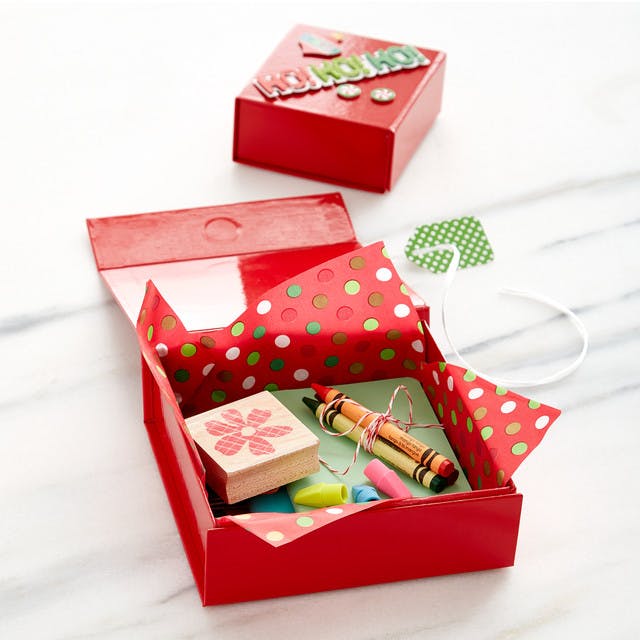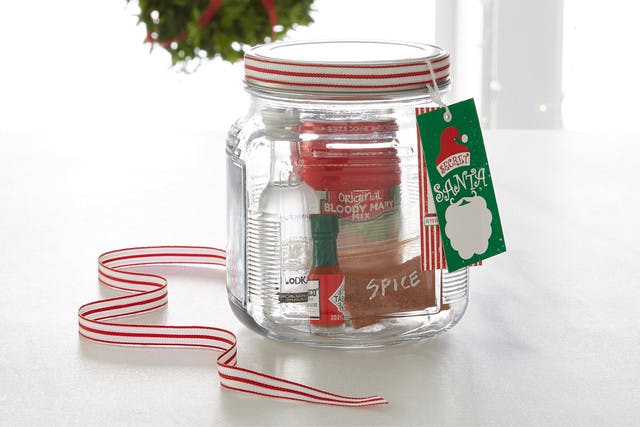 Bar In A Jar  
Great for friends who are both naughty and nice - this bar in a jar includes everything needed to make a yummy Bloody Mary. Once finished putting ingredients into one of our Glass Cracker Jars, you can secure one of our Red & White Striped Grosgrain Ribbons around the rim and secure with Double Sided Tape. To personalize, tie with a Secret Santa Gift Tag! Our Bar in a Jar includes: 
5.5 oz. V8 Juice cans 
50 mL Mini-Smirnoff vodka bottles 
3.7 mL Mini-Tabasco bottles
1.5" x 2" food-grade zip-style bags
3T spice mix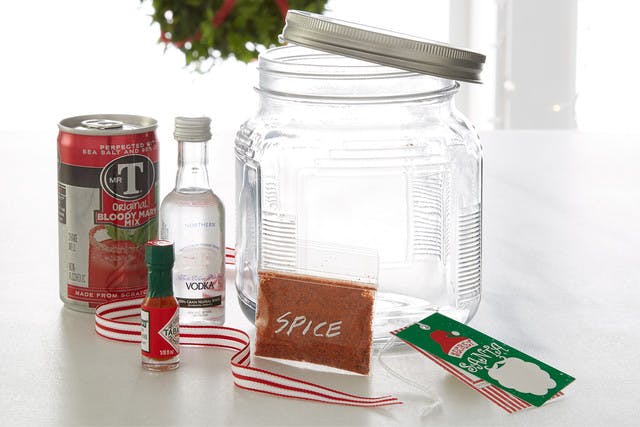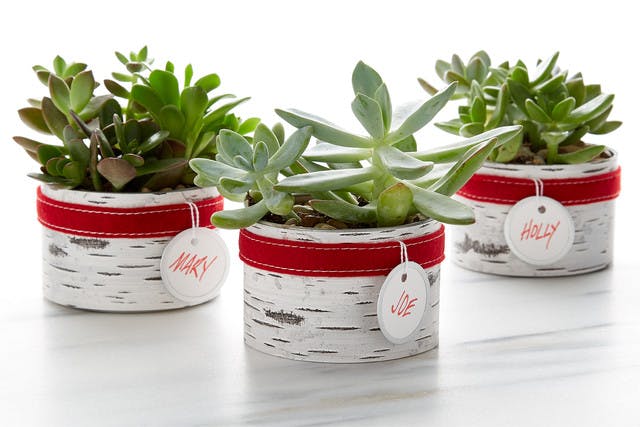 Succulents in a Customized Tin
Succulents are very, very in right now, and they're the perfect little gift that can last year-round! This gift is a breeze to create. To start, take our Seamless Tin and measure our Birch Bark Recycled Gift Wrap to the tin's height and circumference, then add a ½ inch overlap. Wrap the Gift Wrap around the tin and secure with double stick tape. Cut the felt ribbon to the same length and secure to tin with double sided tape. Transfer your succulent to the tin and finish off with tag.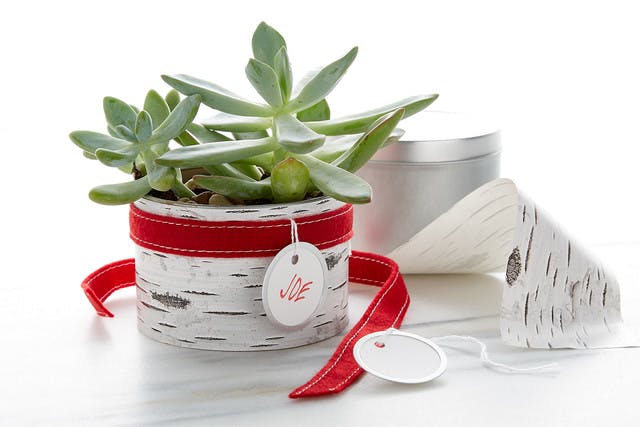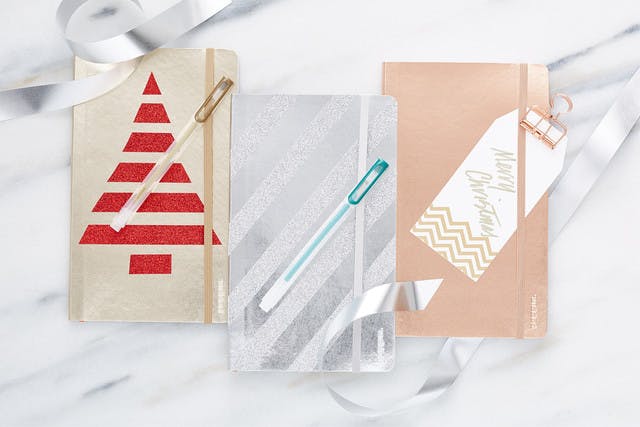 Festive Notebooks

For the writers and doodlers on your list, think about customizing one of our Poppin Notebooks in Gold, Copper or Silver. Simply add your favorite (or their favorite) Glitter Decorative Tape in fun patterns or holiday designs like this cute tree, to the notebook cover. For the Copper, we added a Gel Pen and Copper Binder Clip (perfect if you don't have the time to create a design). This particular idea is perfect when you need to make a large group gift. It's quick, easy and looks perfect once complete!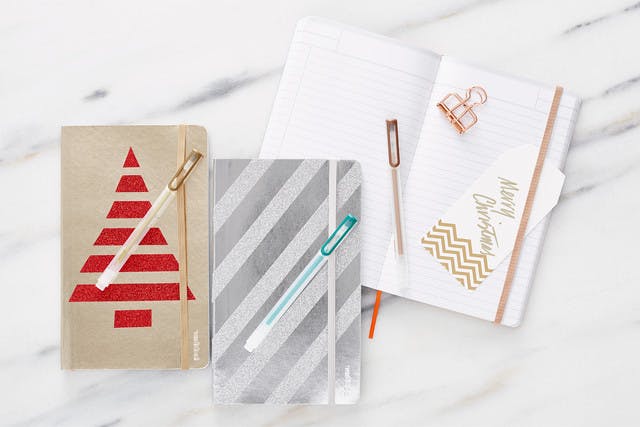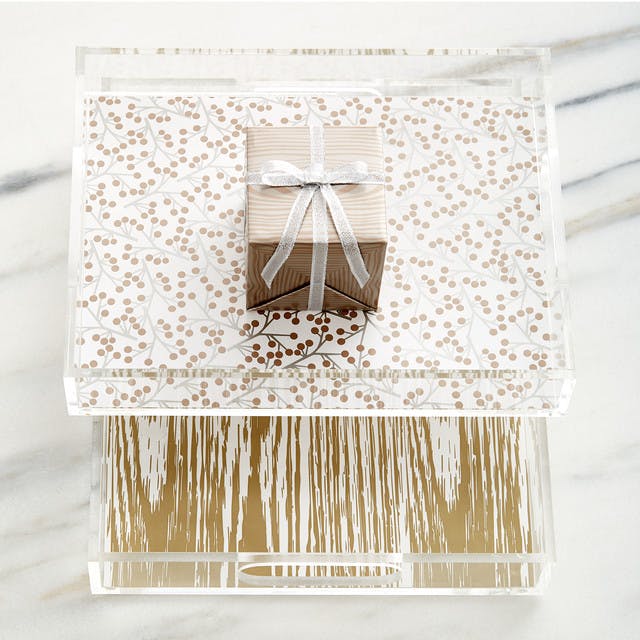 Customized Trays 

For the hostess with the mostess or really anyone who loves home décor, use our Large Premium Acrylic Paper Tray, Small Premium Acrylic Tray or Large Acrylic Tray as a canvas to create instant décor with one of our Signature Wraps. Simply cut our gift wrap to the dimensions of the inside of the tray and place paper inside. Tie together with a ribbon if gifting in two or more!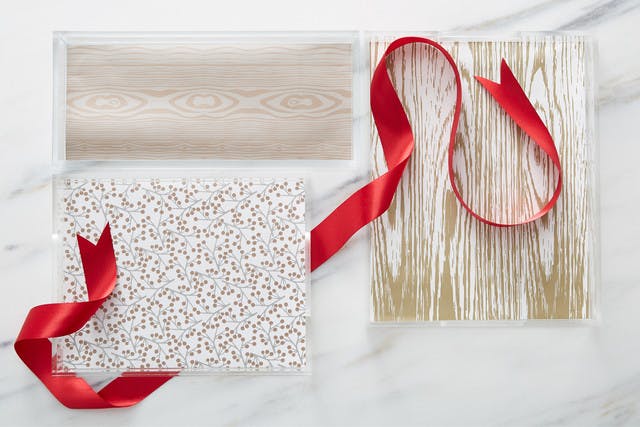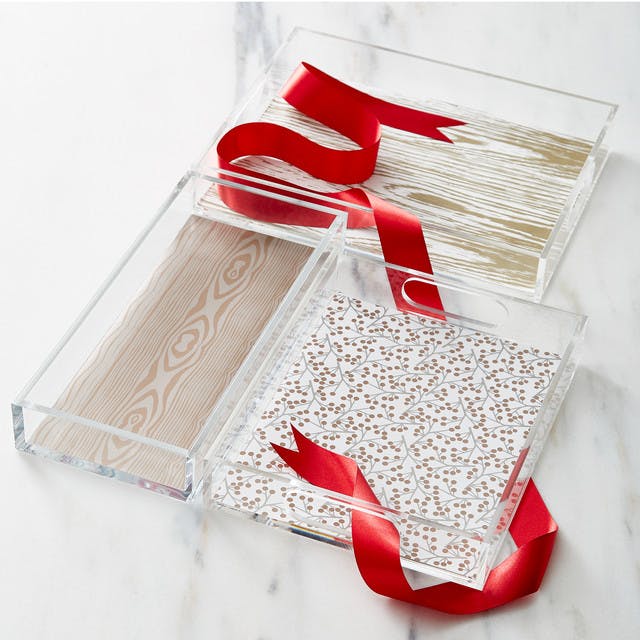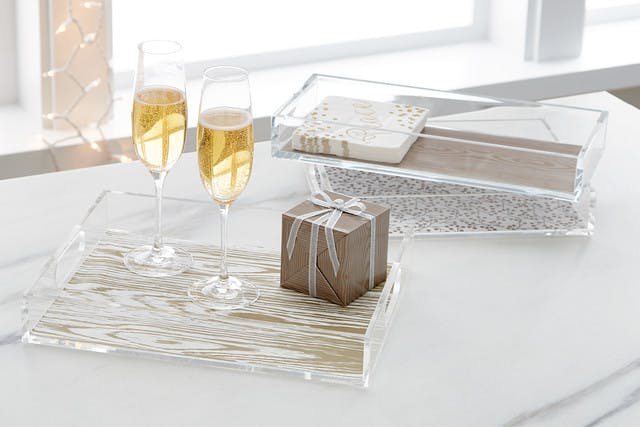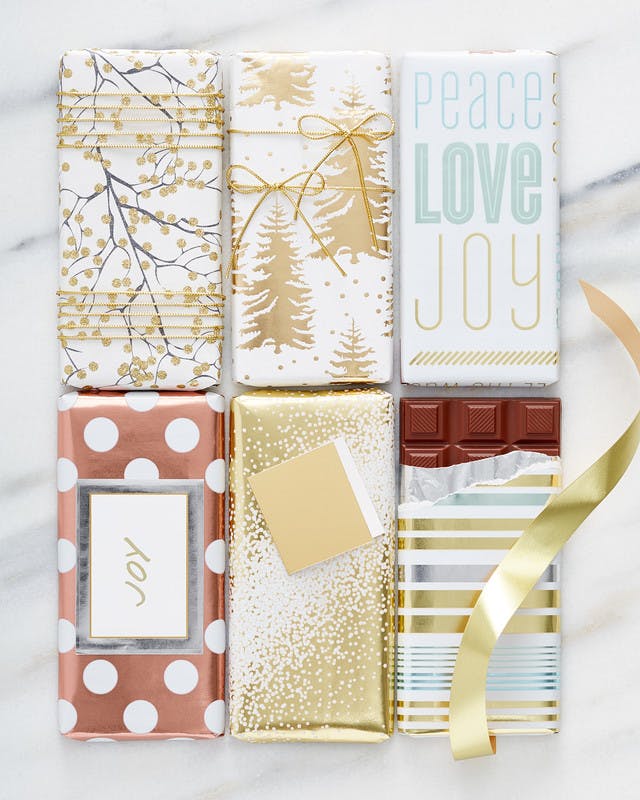 Gift-Wrapped Chocolate Bars

If you've got multiple co-workers on your list, and want to let them each know how special they are, our Wrapped Chocolate Bars are a great way to make multiple gifts at once. To create, purchase your favorite fine chocolate bars and wrap with your favorite wrap, or decorate with several wraps depending on each person's style! It can really be as broad or personal as you want.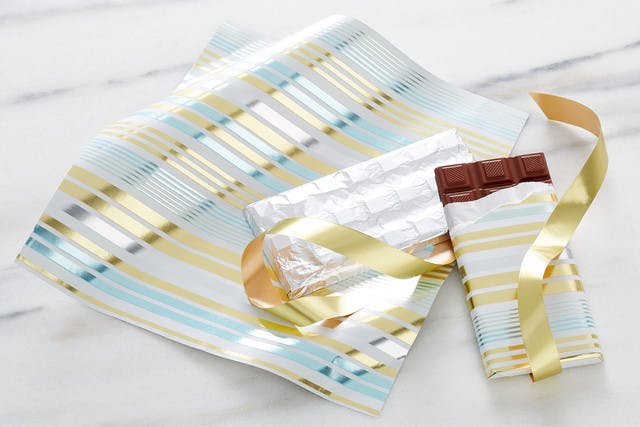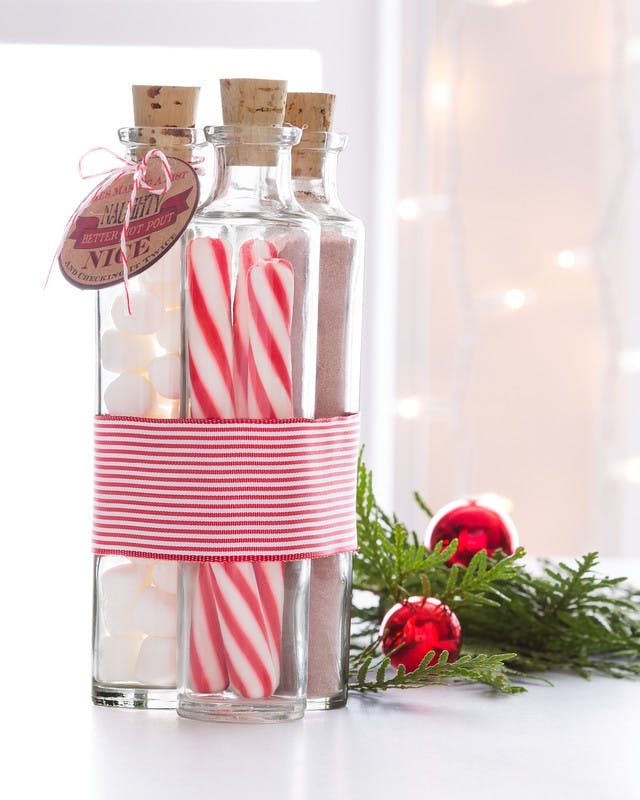 Haute Chocolate Gift Set
Cocoa becomes a delightful luxury for all your recipients when packaged like this. To make, fill one 4 oz. Glass Cork-Top Bottle with your favorite marshmallows, one with peppermint sticks and the other with your special hot cocoa blend, then add one of our Assorted Kraft Gift Tags, tied with our Bakers Twine and our Wired Candy Stripe Ribbon for a gift they'll love. Each jar can hold 4 oz. To tie each together, secure with our Ribbon and finish with one of our Tags.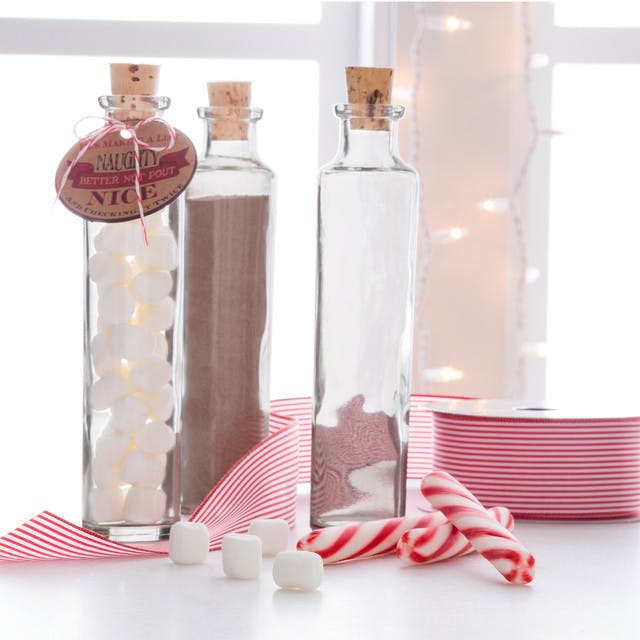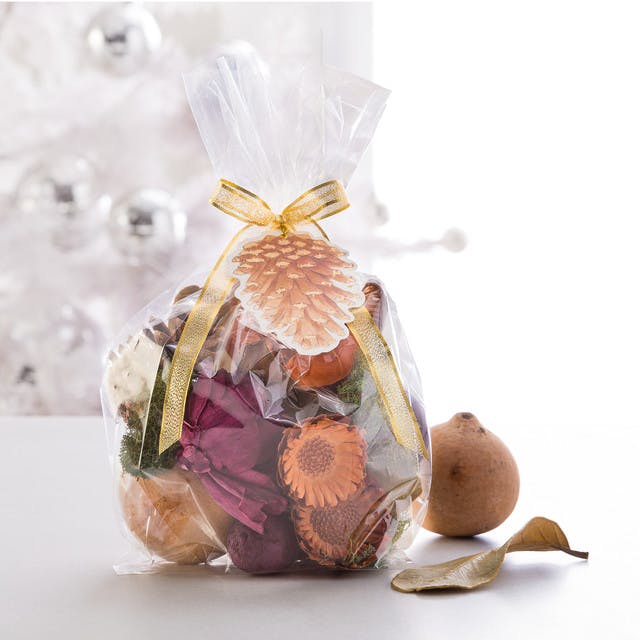 The Scents of the Season

This is another great gift you can make a lot of at one time. To create these Scents of the Season, purchase premade seasonal potpourri and divide it into our Cello Bags, then tie each bag with our Metallic Gold Woven Ribbon and our Pinecone Gift Tags for an effortless looking finishing touch.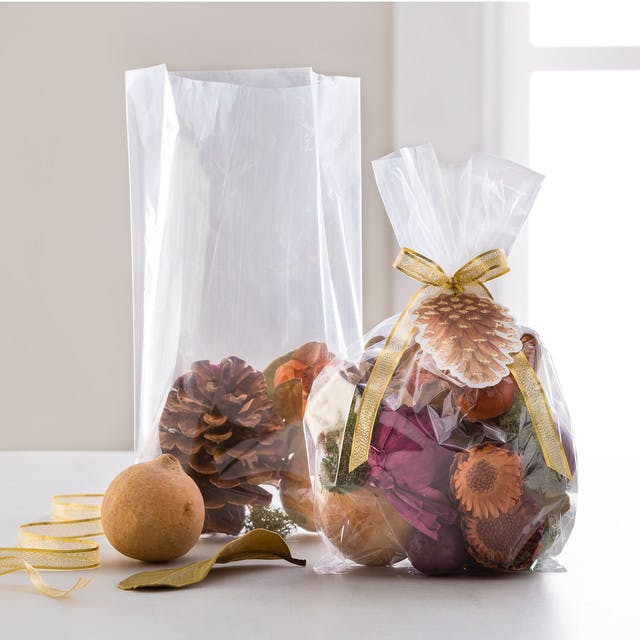 Which DIY Holiday Gift will you be creating this season? Let us know in the comments and happy creating!