Actress Reese Witherspoon's new lifestyle brand, Draper James, is bringing us a bunch of Southern comfort with its collection of clothing and home goods that are as delicious as sweet tea in the summertime. With an online store, and storefronts in Nashville and soon Dallas (right in the backyard of our headquarters), Witherspoon says, "Our goal is to bring contemporary, yet timeless Southern style to your wardrobe and your home, no matter where you live. We hope you will stop in to see us often—our door is always open."
Inspired by her grandparents, Dorothea Draper and William James Witherspoon, the brand is all about charm and grace. And so when they set out to organize their Manhattan offices, we were there faster than a hot knife through butter.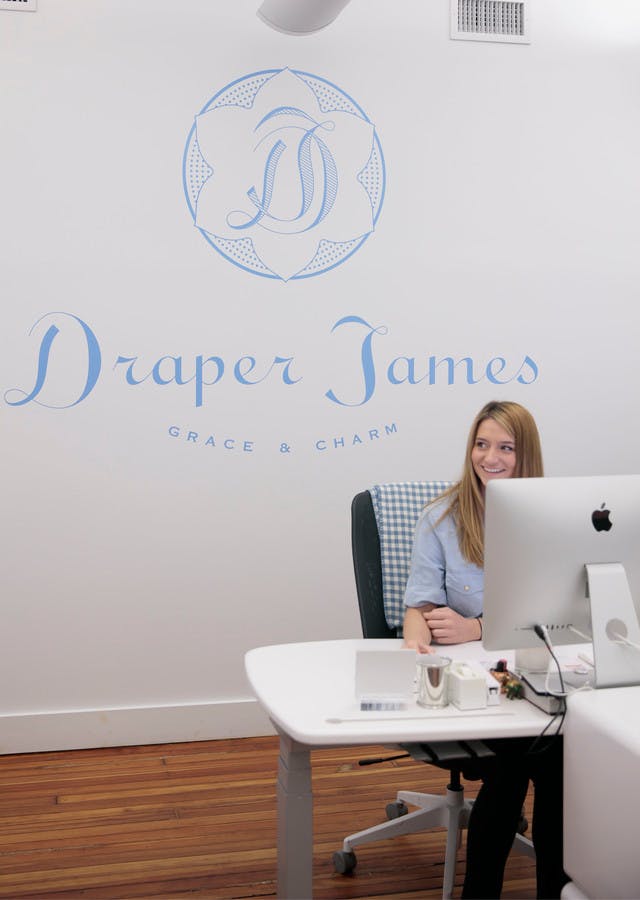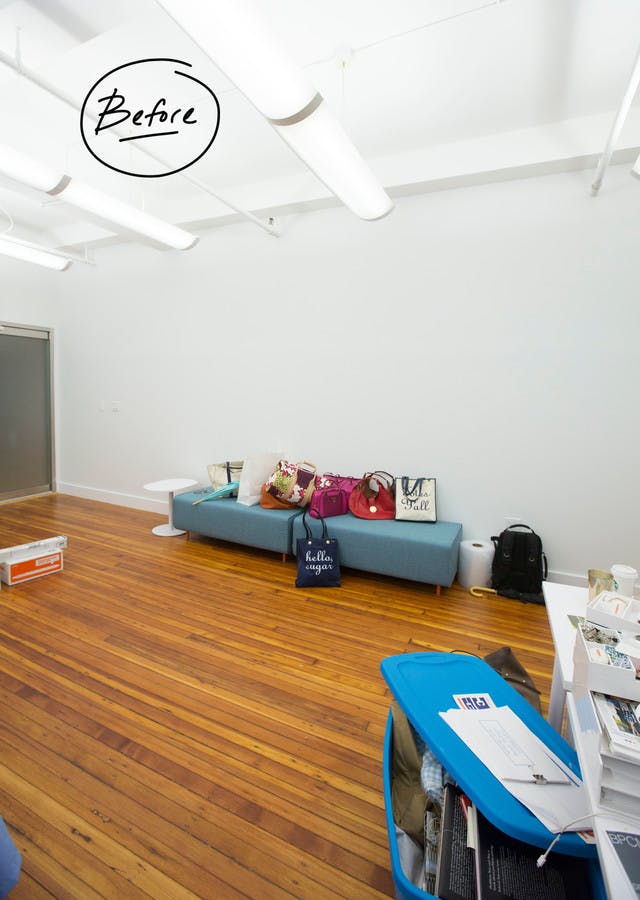 The shared, open office space was a perfect, blank canvas for elfa office shelving that would make the most out of the vertical space and coordinate beautifully with the calm, cool color pallets in the space.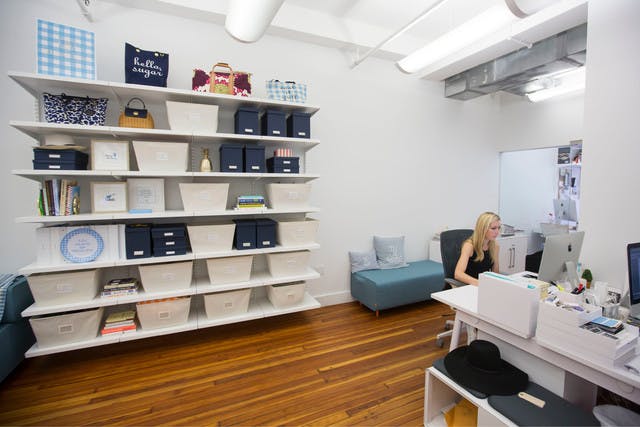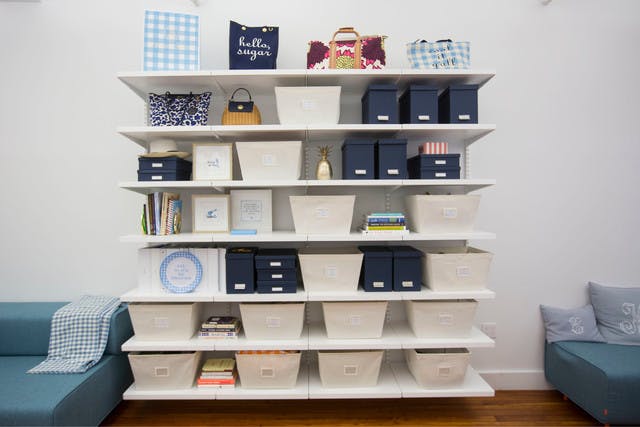 A combination of file boxes and canvas bins provide functional, yet artful, storage intermixed with Draper James merchandise.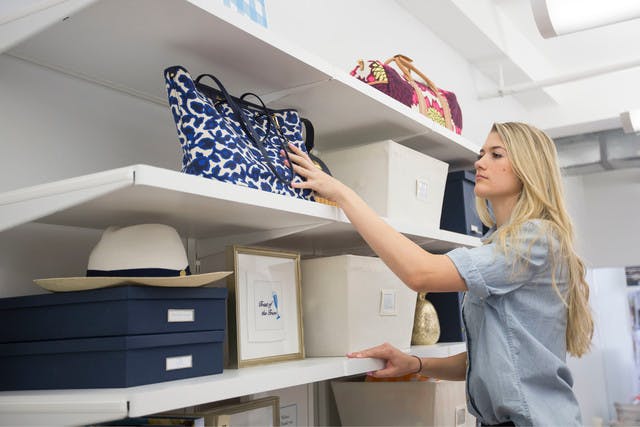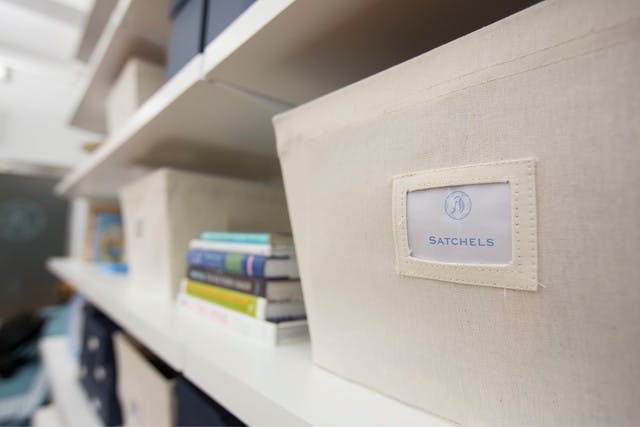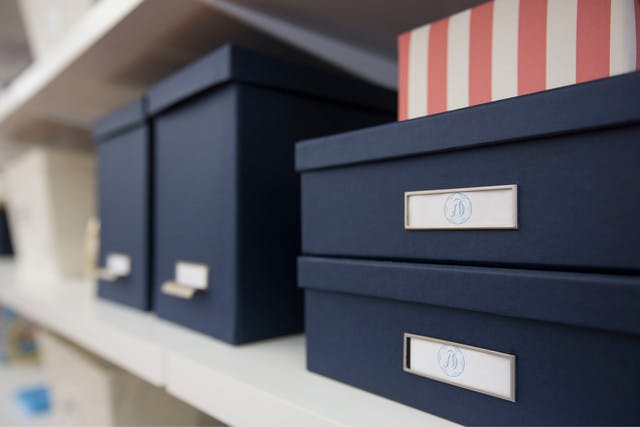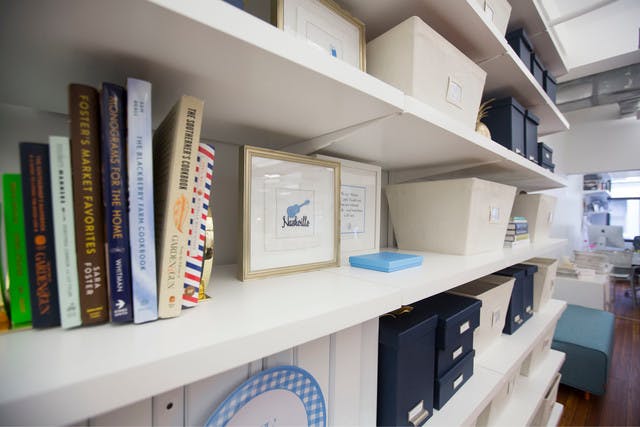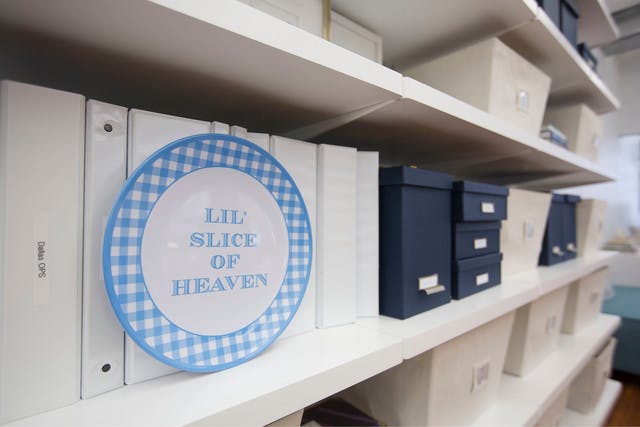 A little slice of (organized) Heaven indeed!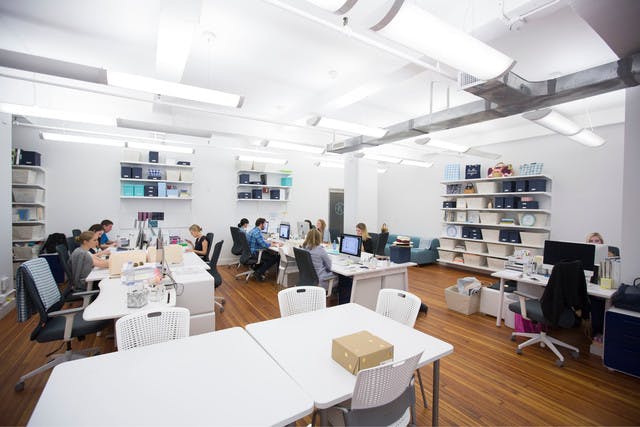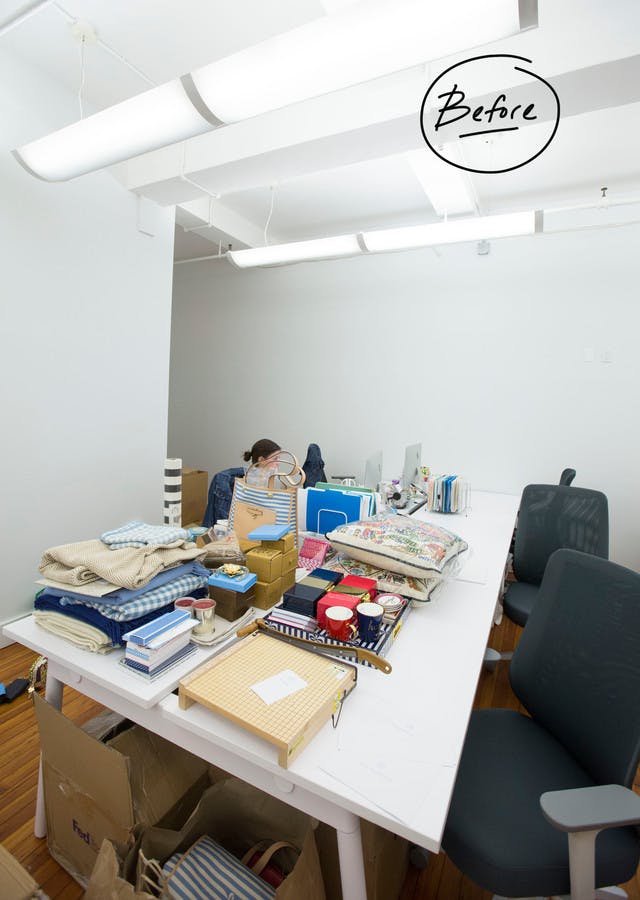 The Draper James design team was using coveted surface space to pile and stack fabrics, swatches, paperwork and merchandise. There was a need for open and closed storage that would turn the piles into files and transform it all into a functional, organized system.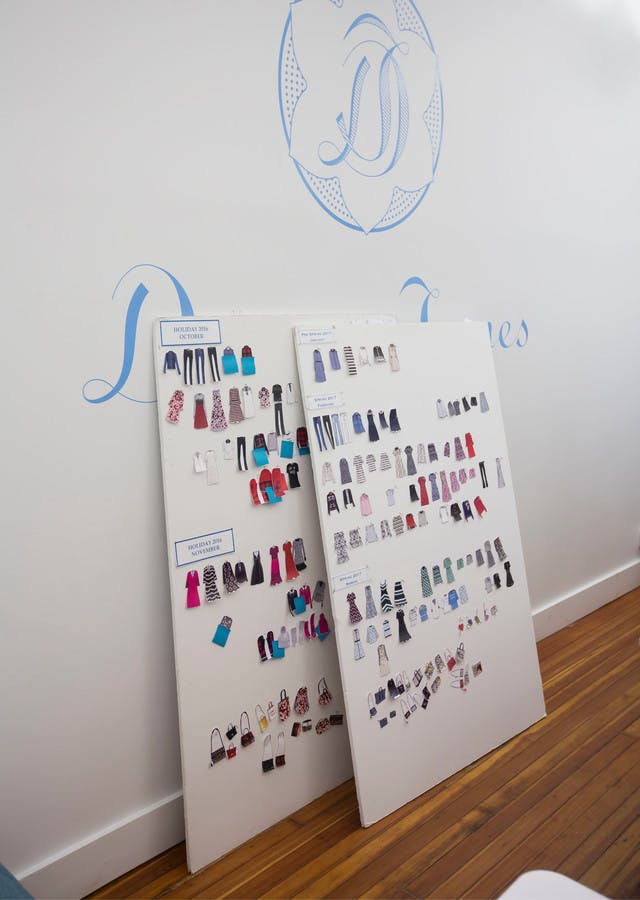 "Our job as designers for Draper James would not be possible without necessary organizational systems in place. We work many seasons ahead with constantly shifting color palettes and ever evolving prints and patterns, so we need to keep everything contained, but at the same time accessible. Labeled boxes and bins mean we can find what we need when we need it and vertical and horizontal shelving allows us to maximize space. Because we are a growing company, the flexibility of the elfa system allows us to rearrange, reshuffle and reimagine our space with ease," Frederic Tremblay, Head of Design at Draper James.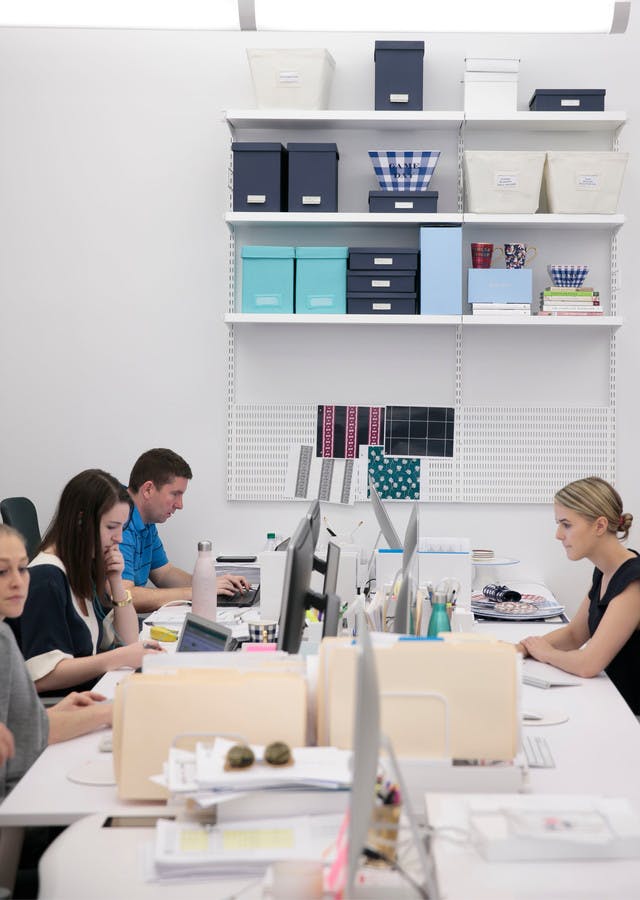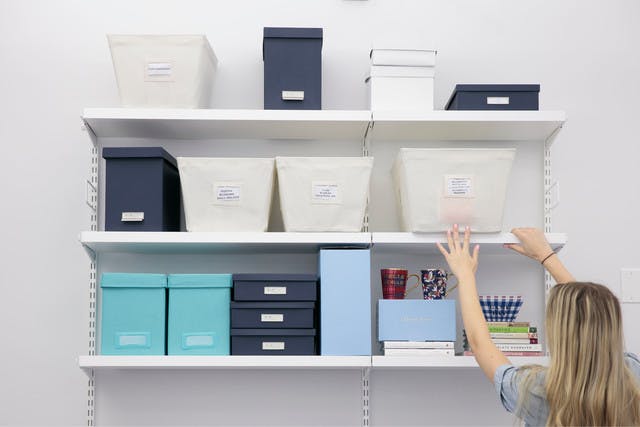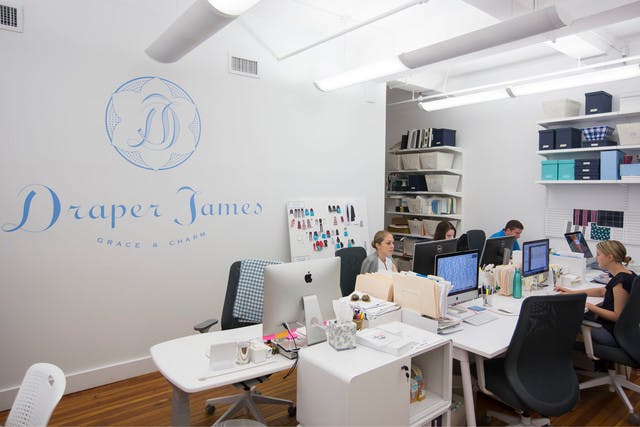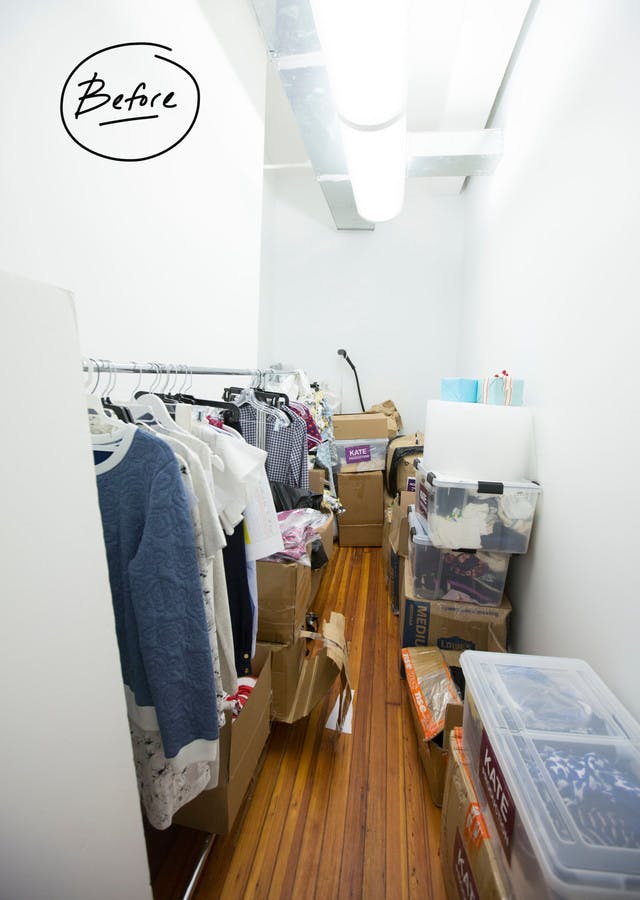 The Draper James sample room consisted of a rolling garment rack and a mix of corrugated and clear boxes stacked on the floor. This, of course, was a major closet moment for us and an opportunity to give the team more hanging, drawer and shelving space.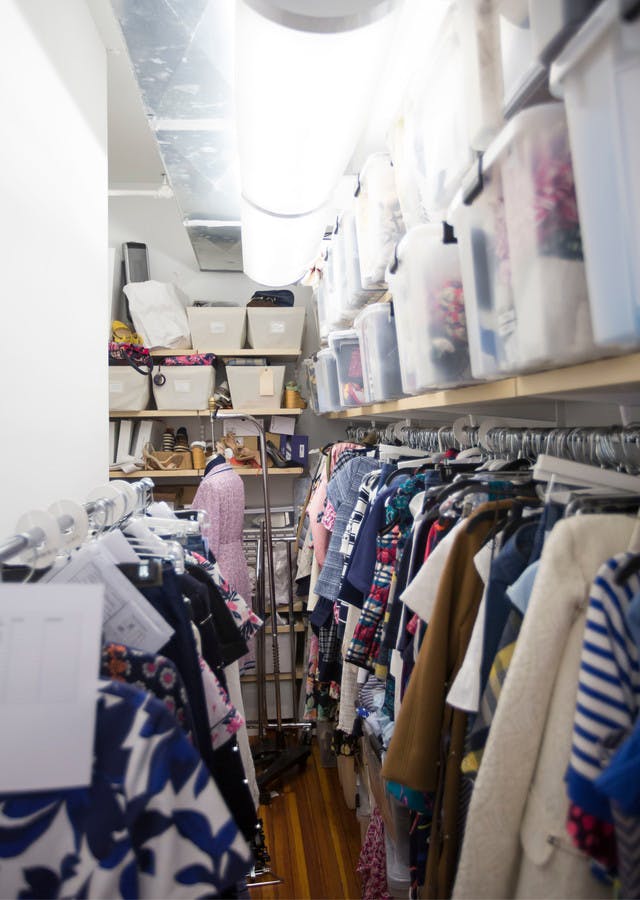 elfa shelving was the perfect storage solution to make the most of the cozy space that's, yes, packed to the gills with samples. Clear storage on the elfa shelves keeps things visible and protected.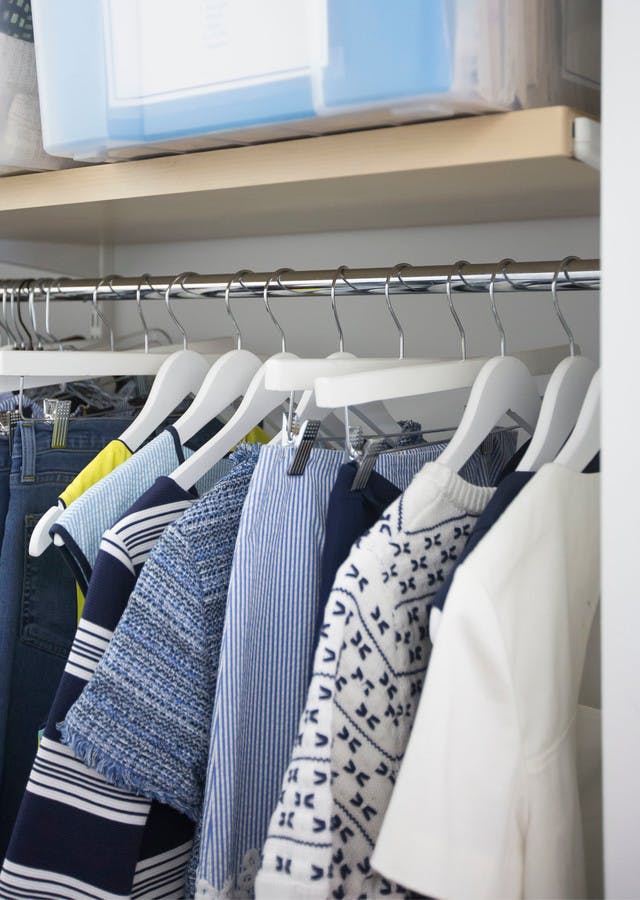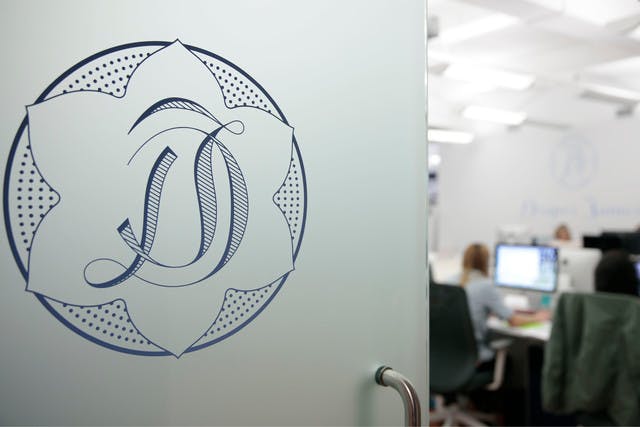 Well, bless your heart Draper James! We love your organized space. Thanks for having us! We can't wait to see you down here in Big D.
Dario Cantatore - Photographer