Ah yes, the dream of a clean countertop.
Whether in a craft room, kitchen or bathroom - this blank space has so much potential, but rarely gets used efficiently and often falls victim to clutter. It's sometimes hard to imagine how to organize when papers are strewn about, perfume bottles and brushes lay atop in a disorganized mess. Salt, pepper, spices and more get stacked and shoved aside in the attempts to create some sort of order. If only there was some sort of way to swivel out of this disorganized hole.
We think we can help you come full circle with the Divided Turntable.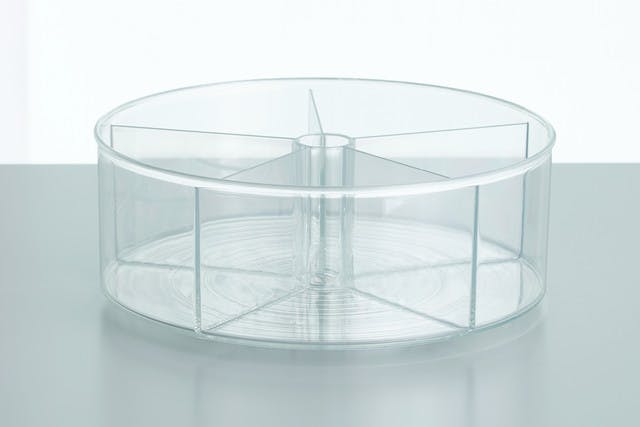 One of our favorite multifunctional products, our Divided Turntable can organize and prioritize really any space, especially every countertop. The durable and sectioned design is perfect for keeping everything orderly and easily accessible, and with a quick spin of the turntable, you'll be able to grab exactly you need without having to move things around.
Love the product but not sure where it would be best suited?
Here are six ideas to make the most of your divided turntable in any space!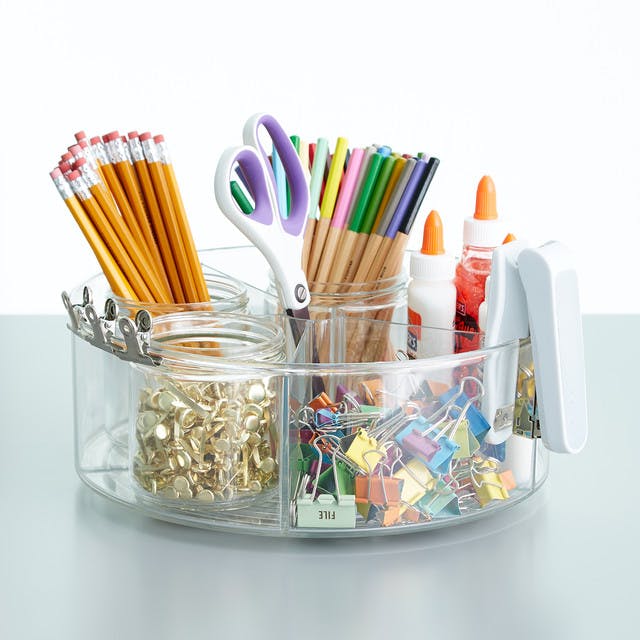 Keep your office away from the chaos of random push-pins and binder clips by designating each section for an organized purpose. It's also perfectly sized to fit some of our small jars in to make everything even easier to rotate, grab and go!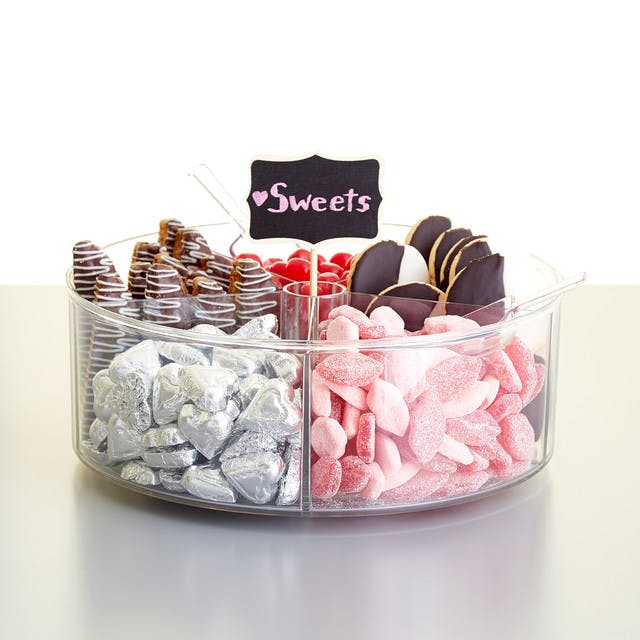 Our turntable is food-safe, too! Make it the life of a party by creating a sweets station for each and every appetite!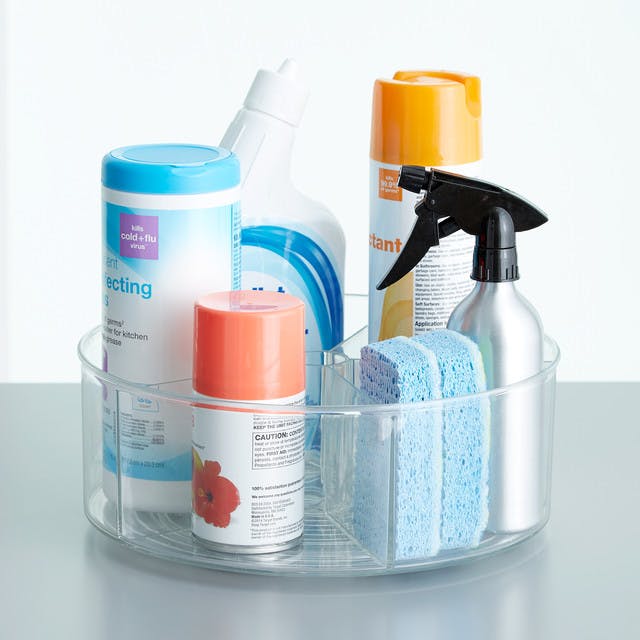 Make that under-sink magical and easy to access exactly what you need with this clever idea. Store sponges and brushes in one section, and divide all others by cleaner use. Squeaky-clean organization in no time.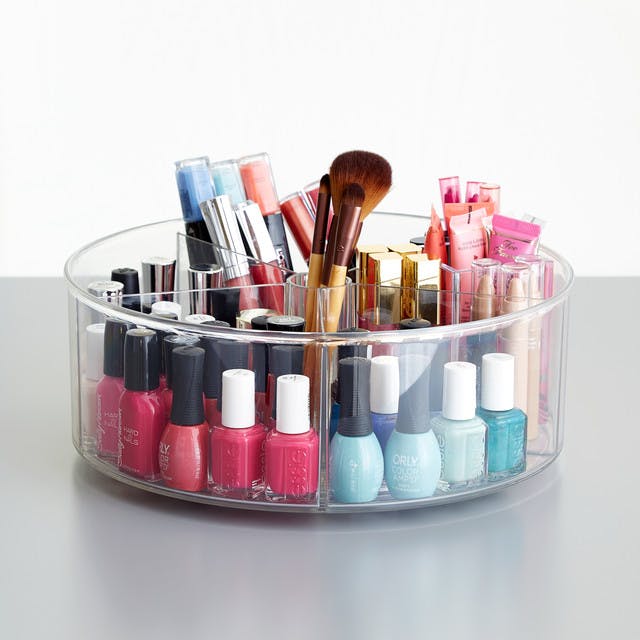 Create a beauty station for your styling needs. You wont have to worry about stacking, moving or sliding when you can swivel to get exactly the right polish and gloss to make your day bright.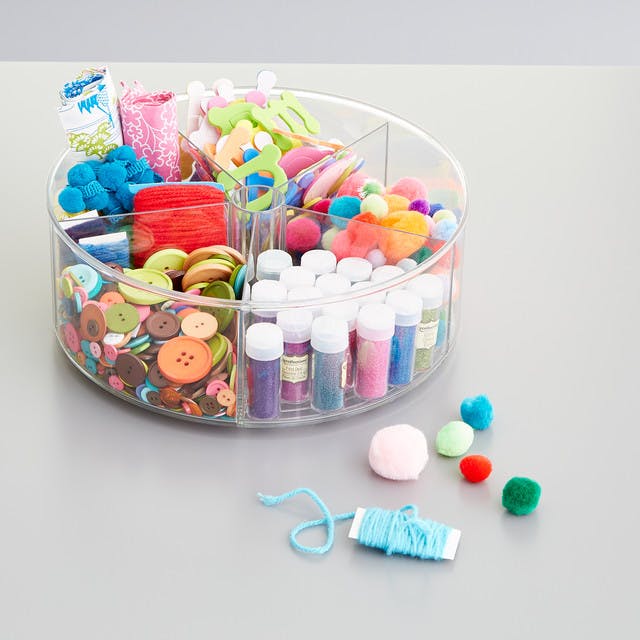 Crafty creations never came so easily. Each section organizes stamps, glitter, string and more without you having to dig and dig to find the right color and shape.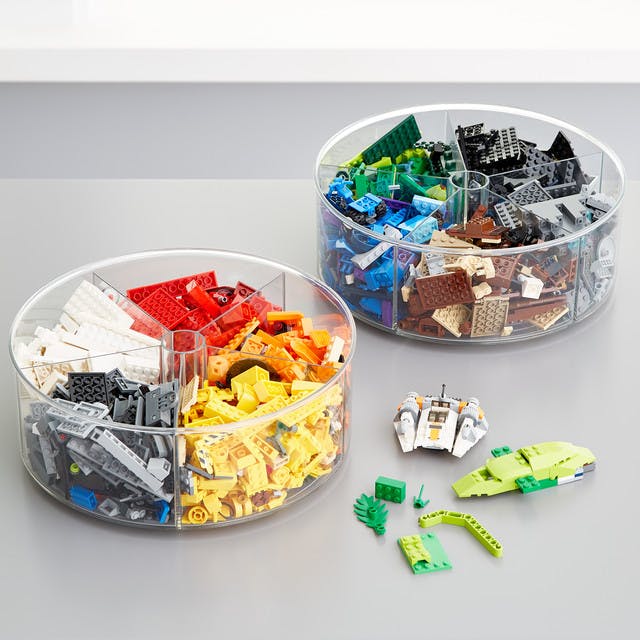 You won't have to worry about hurting your foot on a stray Lego, and your little ones won't have to wonder where that small, rectangular, three tiered, green piece is lying around.