It's a bespoke and a beautiful thing. Double R (www.doubler.com) is the brainchild of husband and wife team Ravi and Jen Ratan. It's the first custom clothing store for women anywhere in the United States. Ravi's family has been in the menswear clothing business for more than 50 years, and the duo saw that ladies were missing out on the treat of tailored, custom clothing.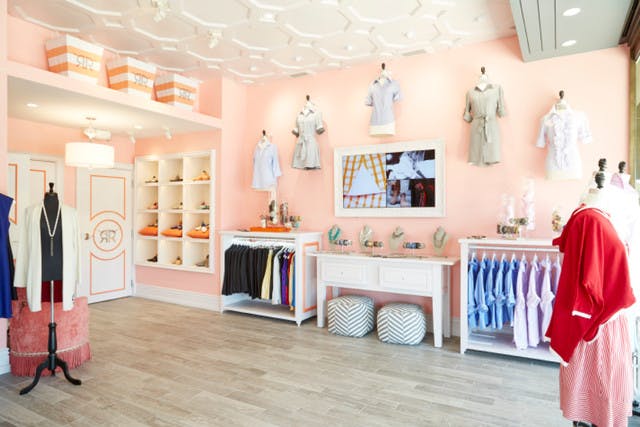 Customers come in for measurements, try on samples and have the super fun pleasure of choosing from more than 10,000 fabrics and a myriad of embellishments - from monogramming and special cuffs and collars, to unique stitching and lining. You place your order and then in about four weeks, your made-to-order garment is ready to try on and take home.
They opened their first Dallas boutique in 2014, a small business at the time, and just recently moved to a bigger space and saw an opportunity to come up with a more efficient organization system to enhance their already lovely customer experience.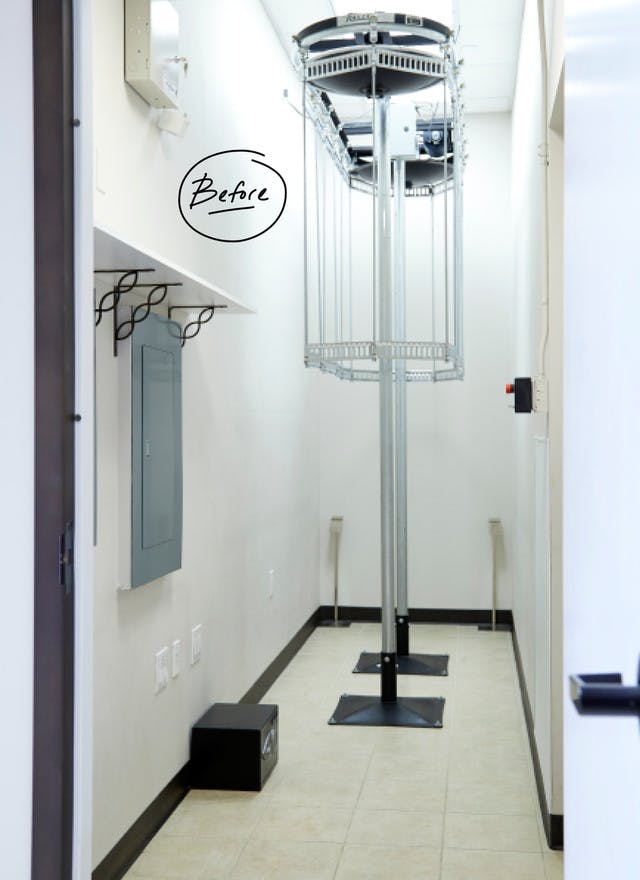 In their previous space, Jen says there was no back of house - the only storage available was in cabinets they had installed in the bathroom. They were only able to store things in nooks and crannies where they could find them. The new back room space gave them the opportunity to create a more consistent workflow process with bigger and better shelving ideas - and the motorized clothing carousel that was already there was an added bonus.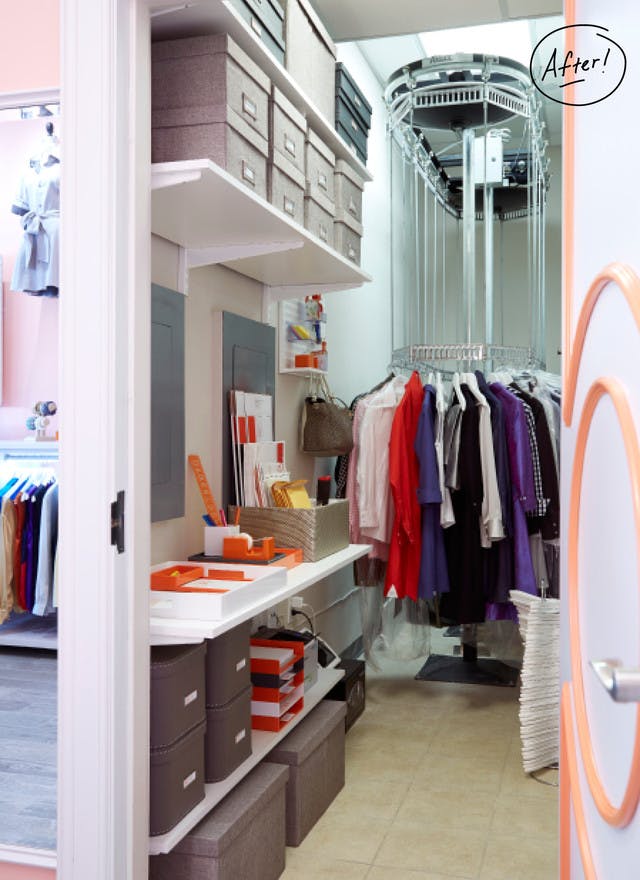 Jen and Ravi love the structure that elfa shelving has given them, and the new organization system has greatly improved the overall customer experience.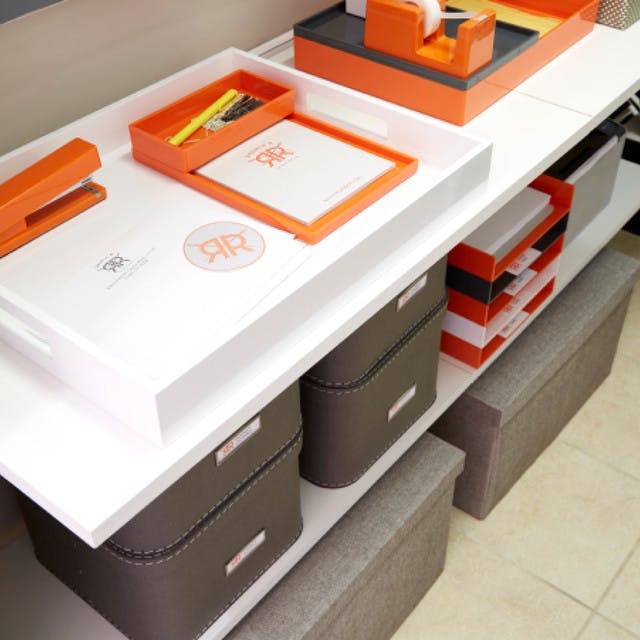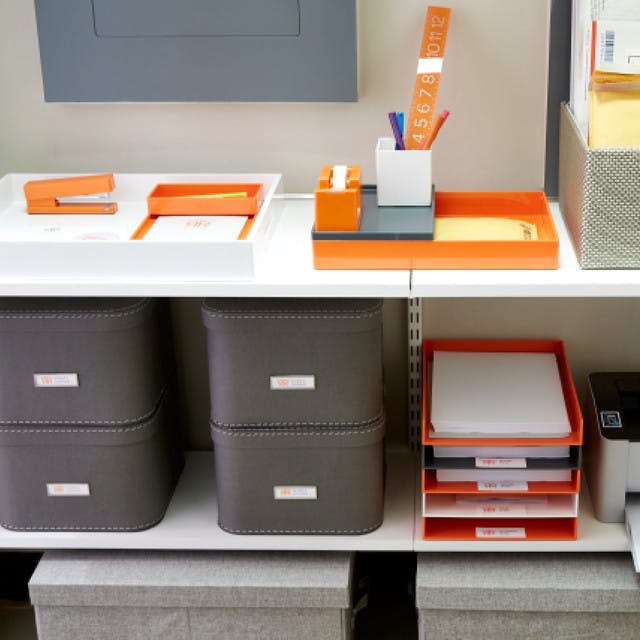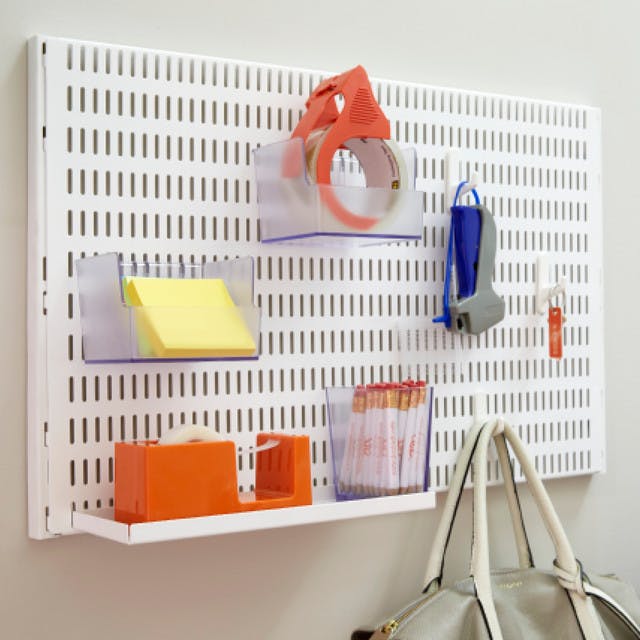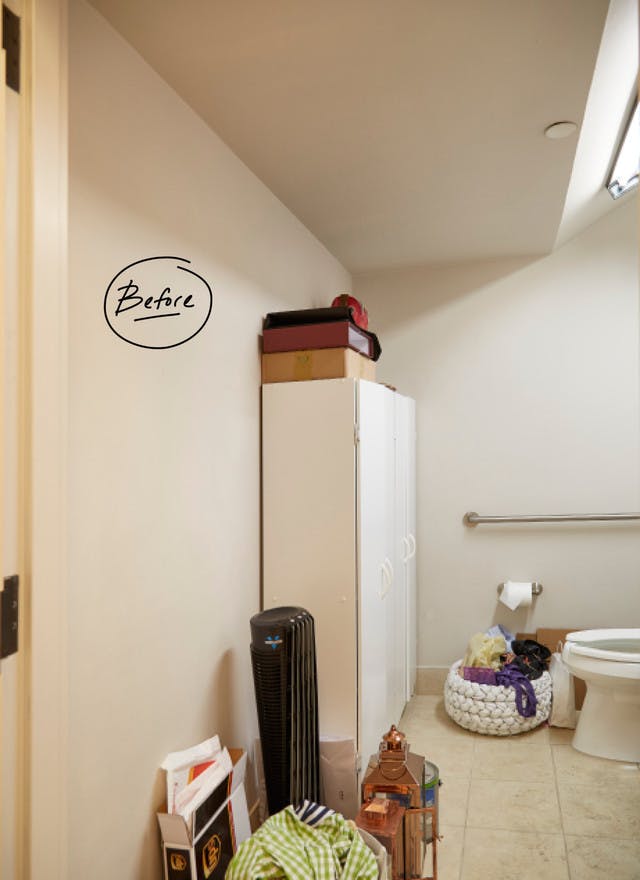 While the space is considered "back of house" customers do have to walk through it to use the restroom, so a consistent, orderly plan was important visually, as well as for functionality's sake.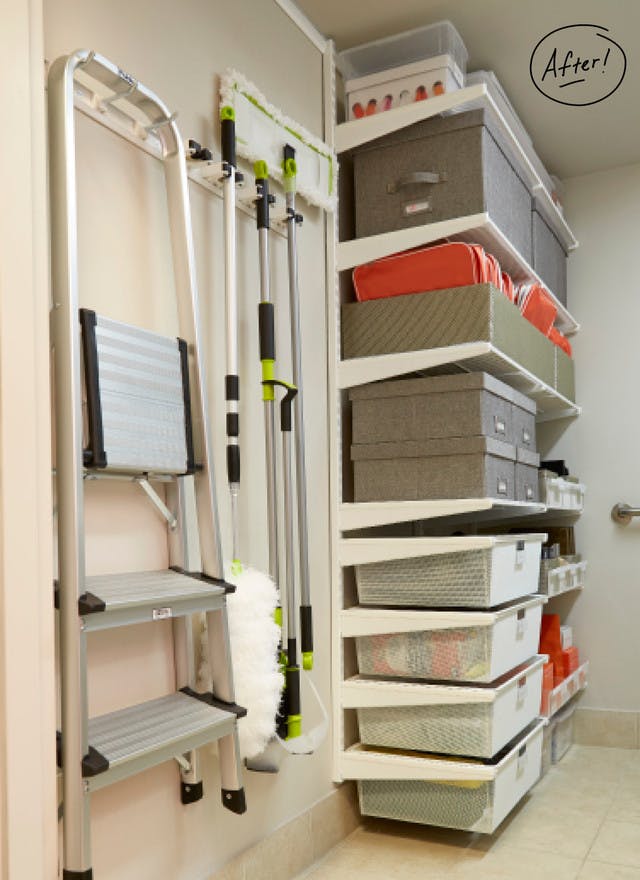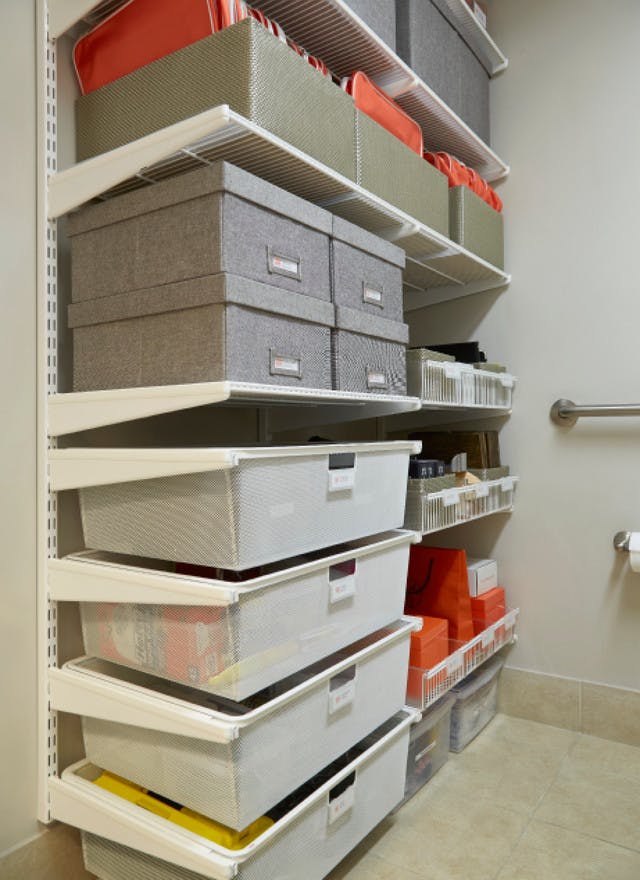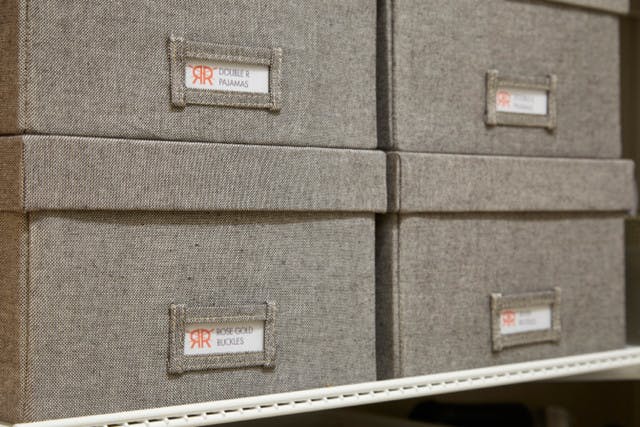 Jen loves that the beautifully labeled bins, boxes and storage shelves in the restroom look like a natural part of the store with their tailored, clean aesthetic.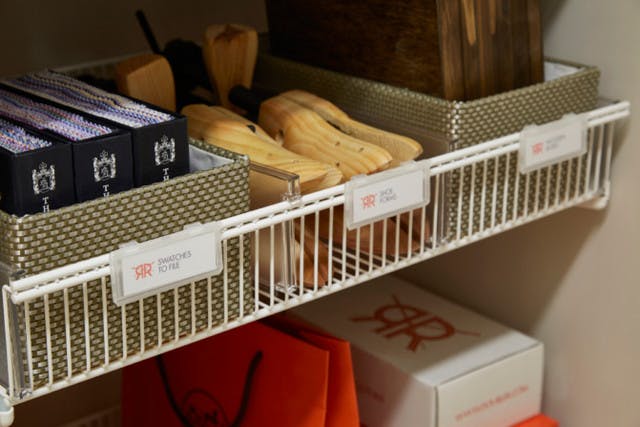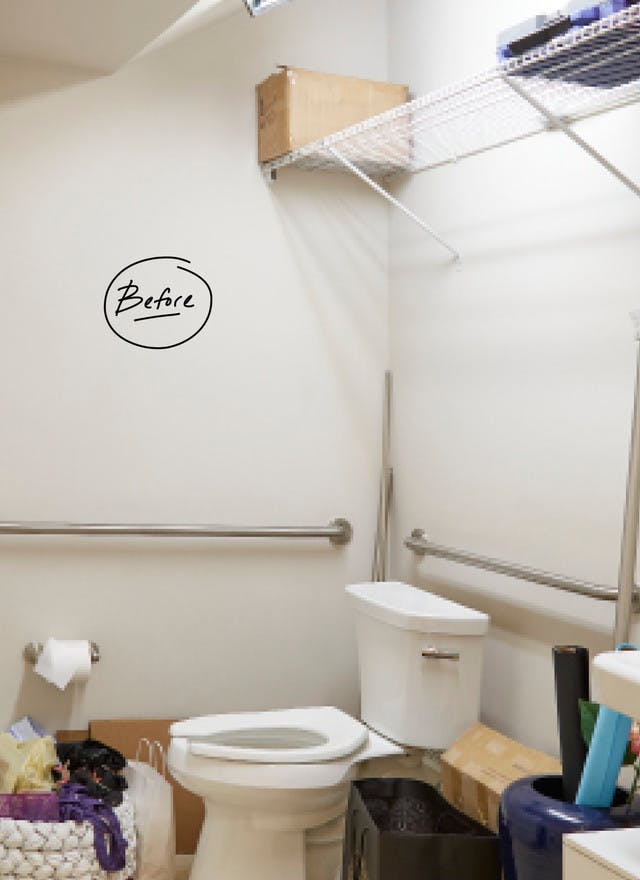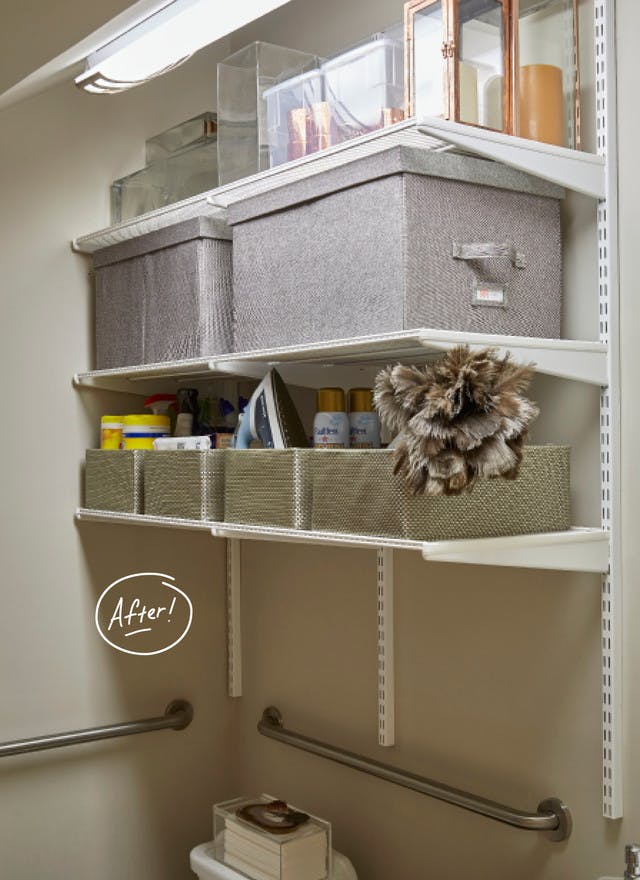 elfa shelving above the toilet maximizes space and holds cleaning supplies and other utility items.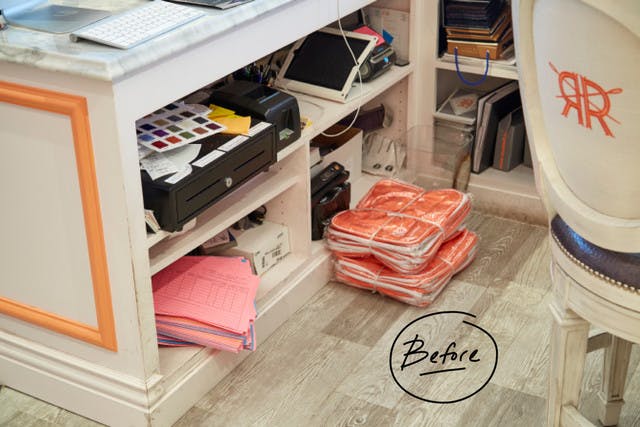 The front of the store needed a bit of organization to ensure that the customer experience is orderly, efficient and in keeping with the fun, yet put-together look of the Double R brand.
"We want our pieces to be everything our customers hoped for and more. Since we don't manage inventory like most retail stores, it's important to make sure we're logging every detail and piece in the space while still keeping the store clean and tidy," says Jen.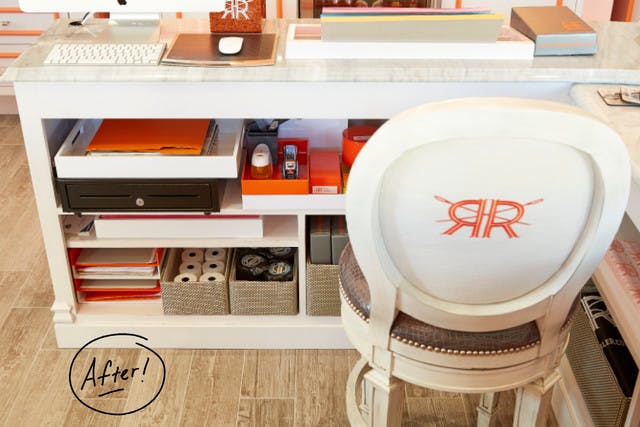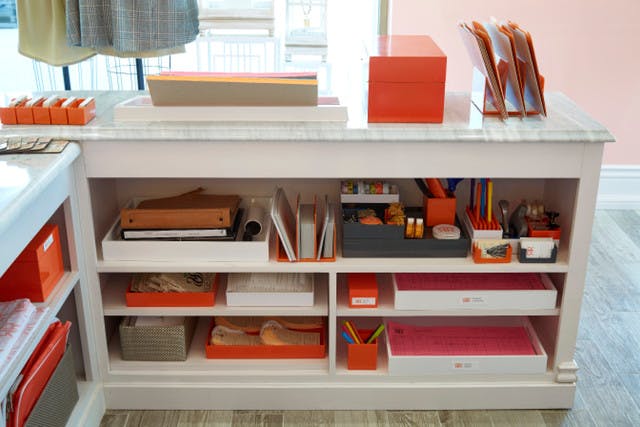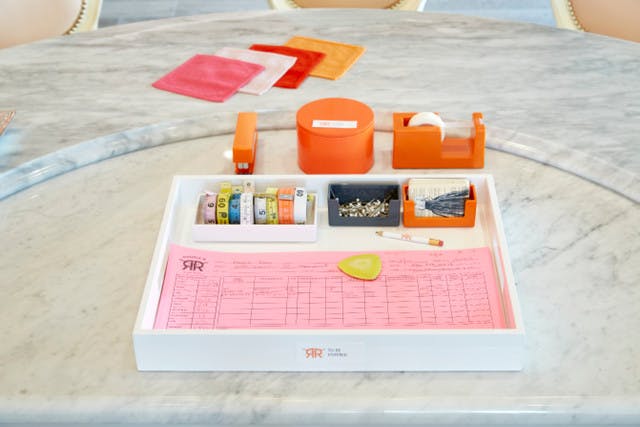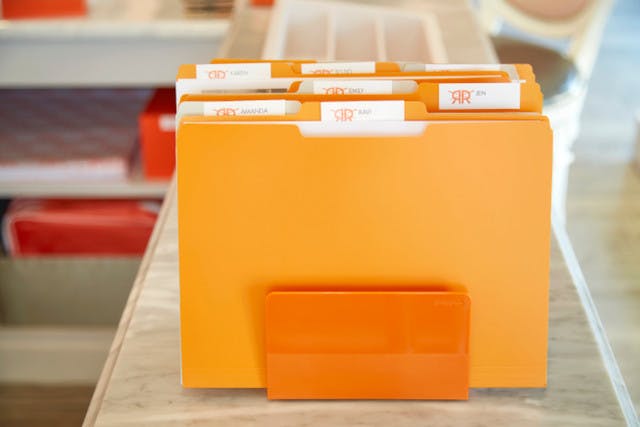 Jen says they now better understand that it's important to keep things organized and in line with everything following the workflow process. When orders are placed they are able to easily move them through that process for consistency and quality control.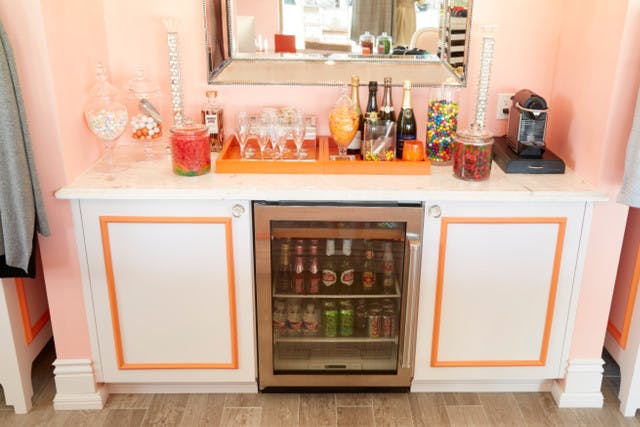 The Double R experience is truly a kid in a candy store type of experience, so the fun touch of a candy and beverage bar is no surprise.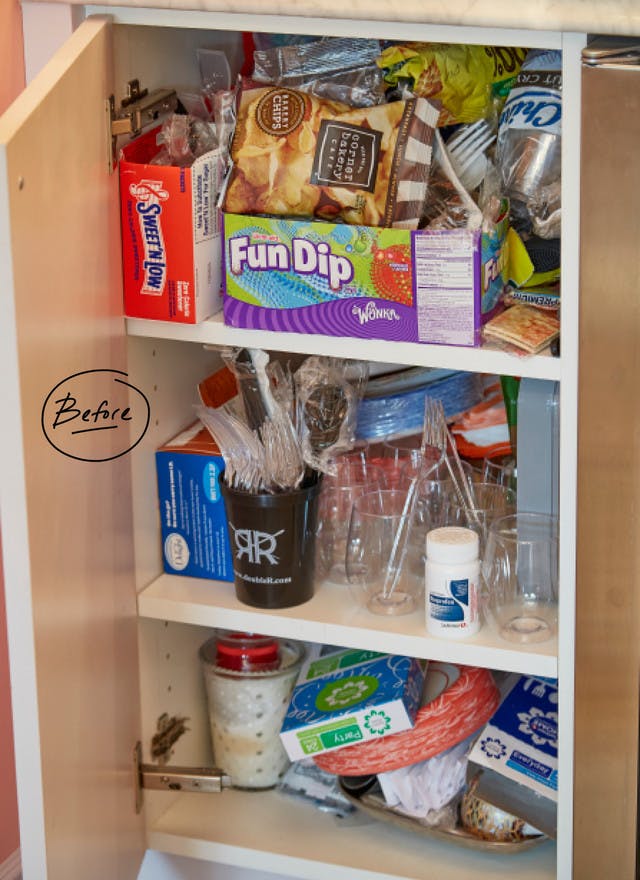 But again, the space behind the cabinet doors needed a bit of expert help so that contents can be easily seen and are accessible when the area needs to be restocked.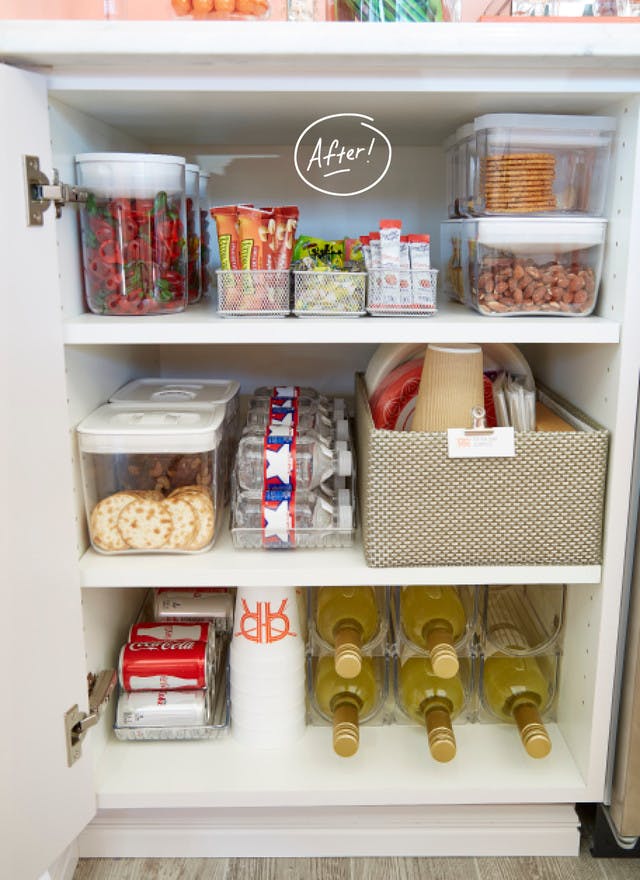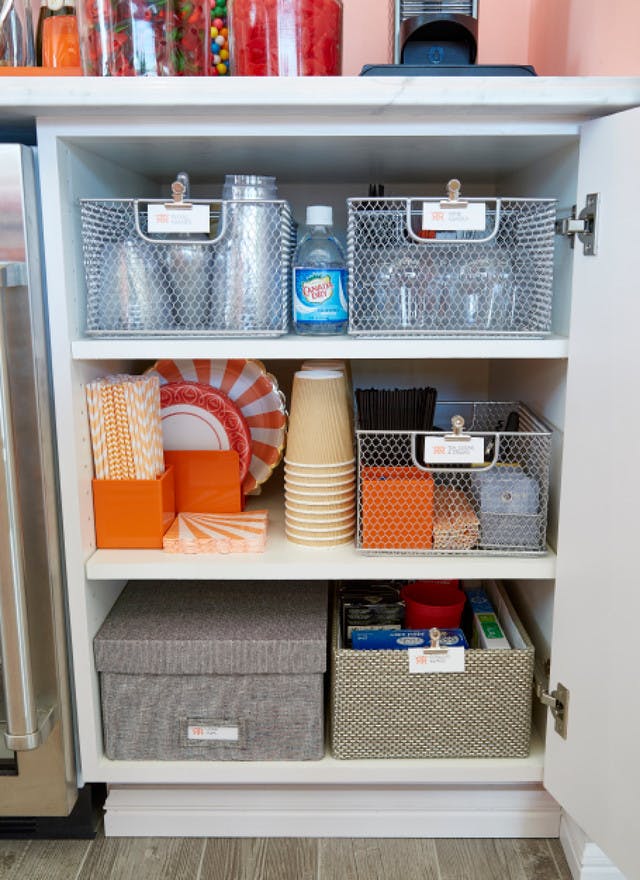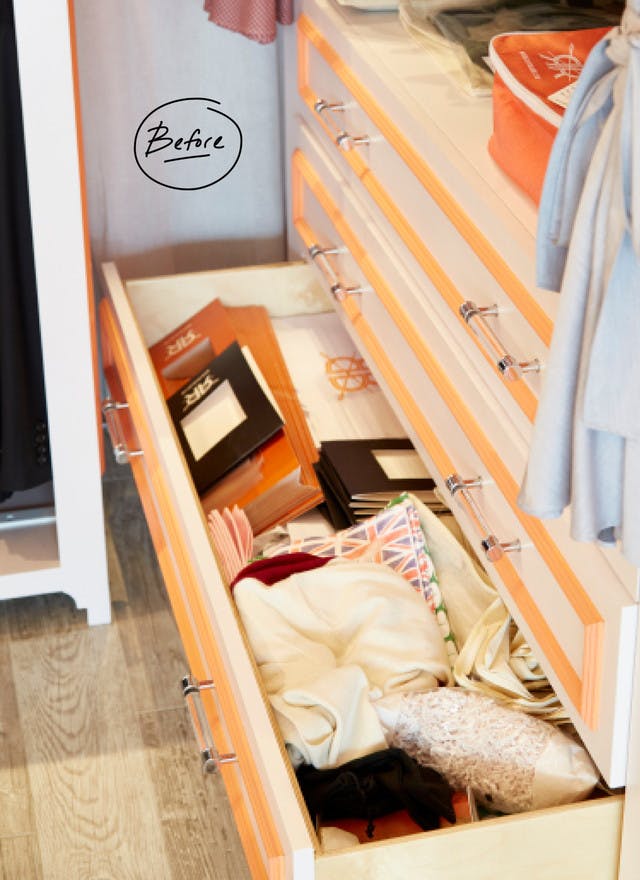 Storage drawers also needed some order and sprucing up.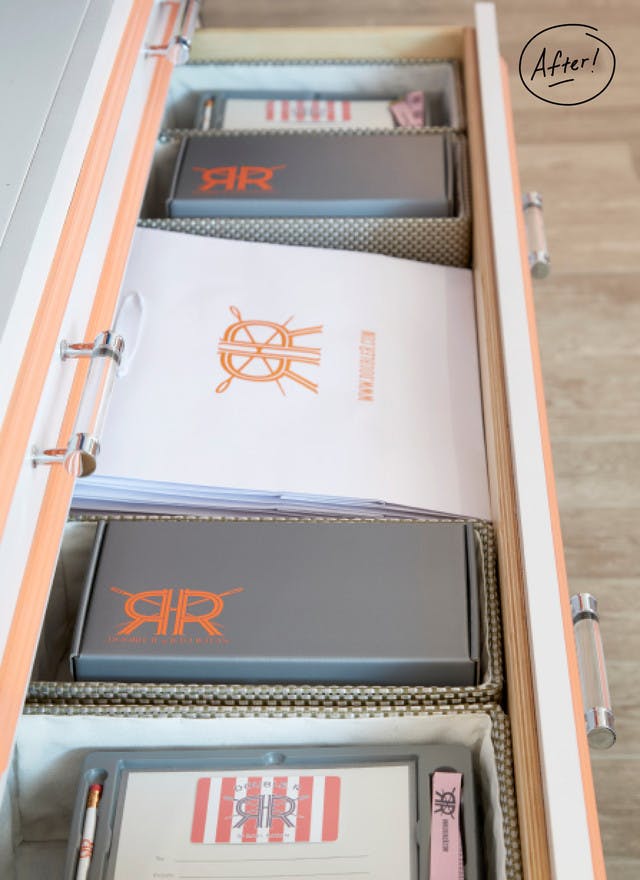 Now, items like Double R's precious gift card packaging is neatly stored with everything super easy to find.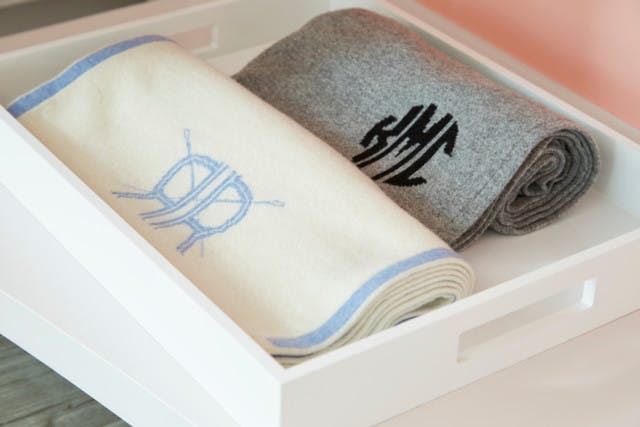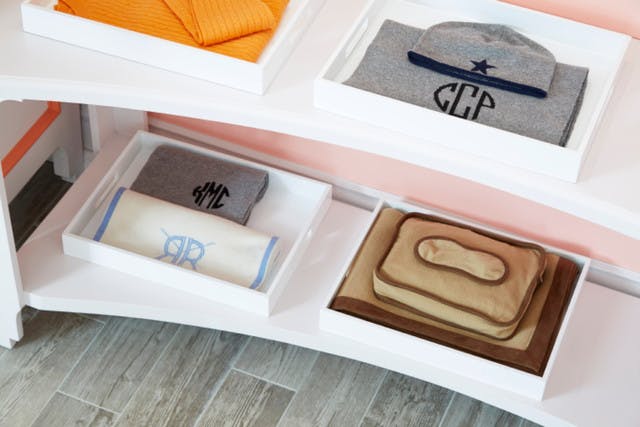 From their signature button down shirts to the monogrammed scarves and slippers, everything in the store conveys Jen and Ravi's careful eye for detail, which is so important to their business.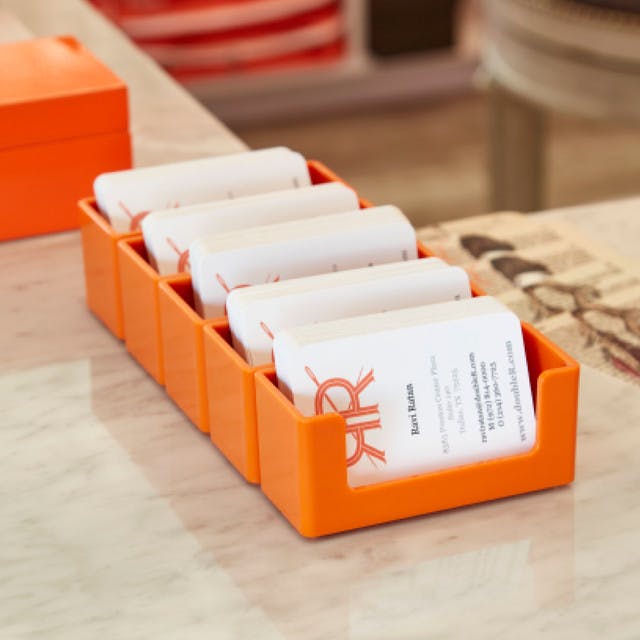 Jen says, "The timing of the organization planning was perfect and we now feel moved in and settled. It's such a nice place to come to work every day. And for our customers, we want Double R to feel like every woman's dream closet - a place where you want to come and hang out. A place where you get a sense of hospitality and sweet service. Now, everything feels organized and perfectly suited for our needs."
Just like every dream closet should!