Five-year-old Californian and resident princess, Alex, was in need of a room fit for such royalty.
But after she and her mother, Farrah, downsized from a three bedroom to a one bedroom last January - all the accessories she needed to be her princess-self, became a little hard to organize.
"With both of us in a one-bedroom, it was so important for Alex to still feel like she had her space for playdates and for getting ready," said Farrah.
So what's a Mom to do? Call The Container Store and get Alex's closet in tip top shape for magnificent mornings, perfect play times and easy access to everything that every good princess needs - toys!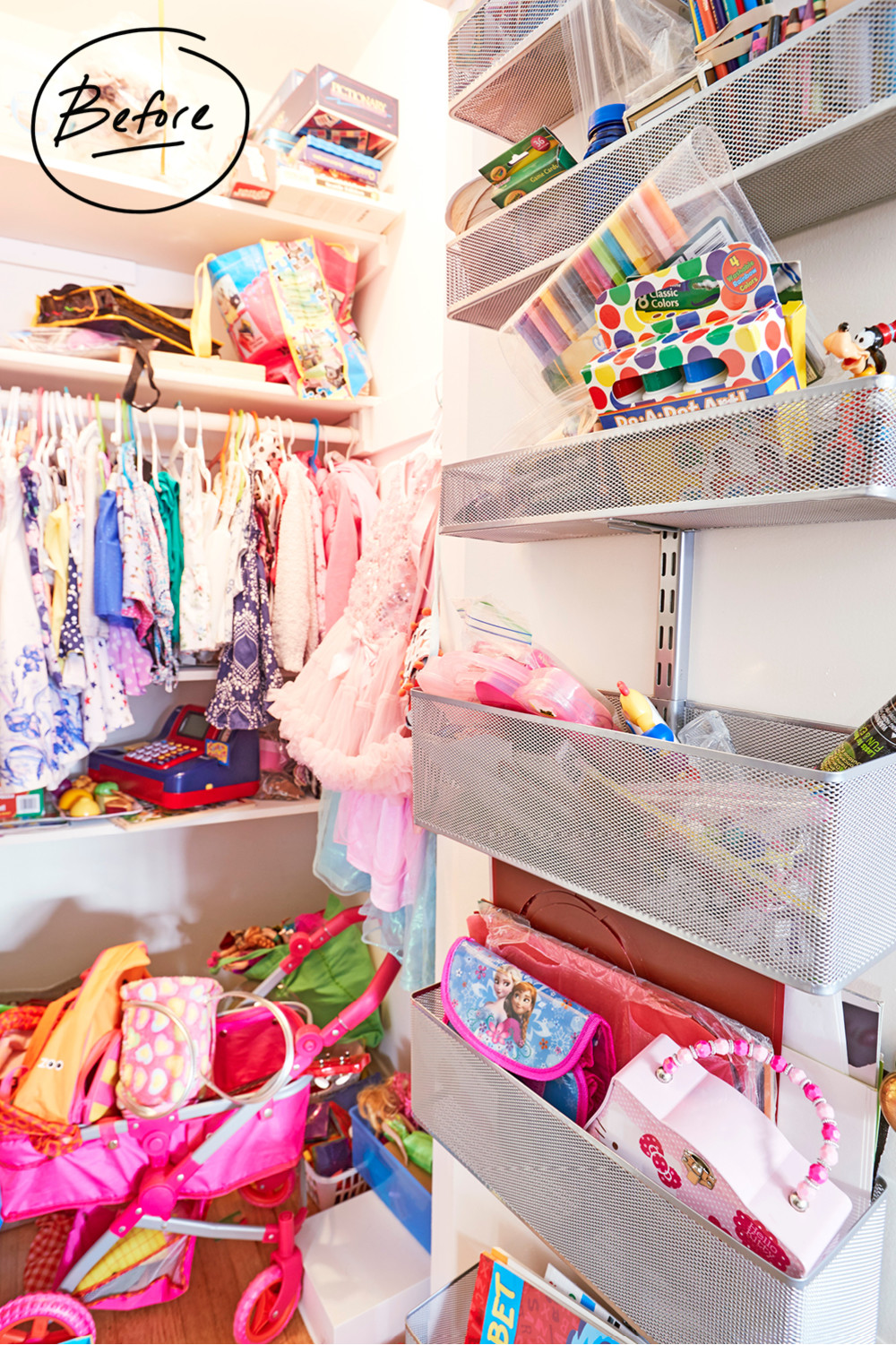 Before, Alex's closet was a disorganized flurry of pink.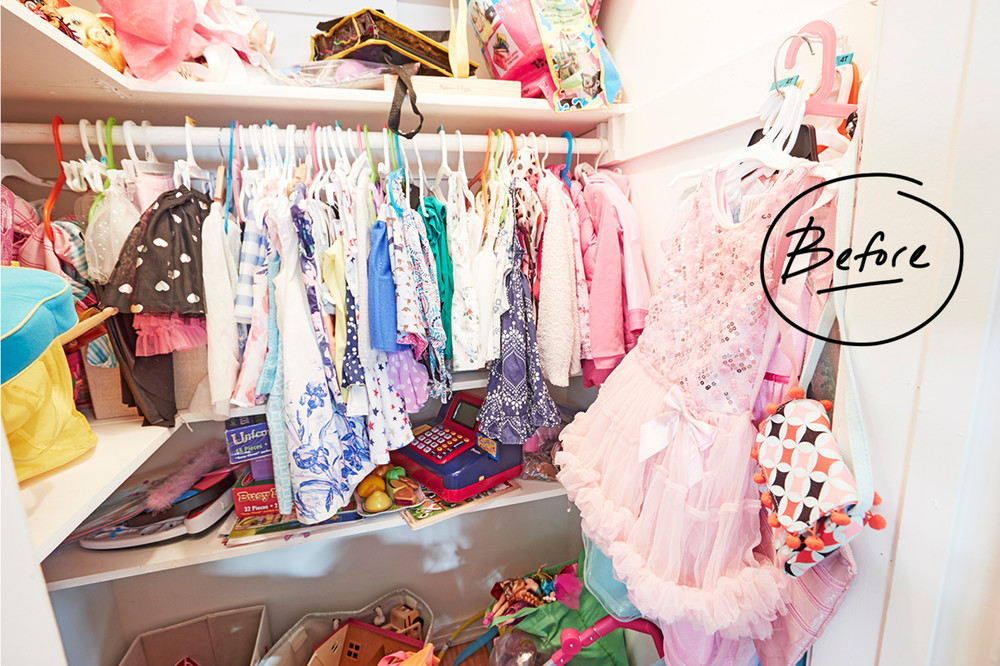 Clothes were hanging, but there was no system of order and they were still out of reach for little Alex to get them herself. Toys were on shelves but hard to sort through and bins on the ground weren't utilized to their fullest potential.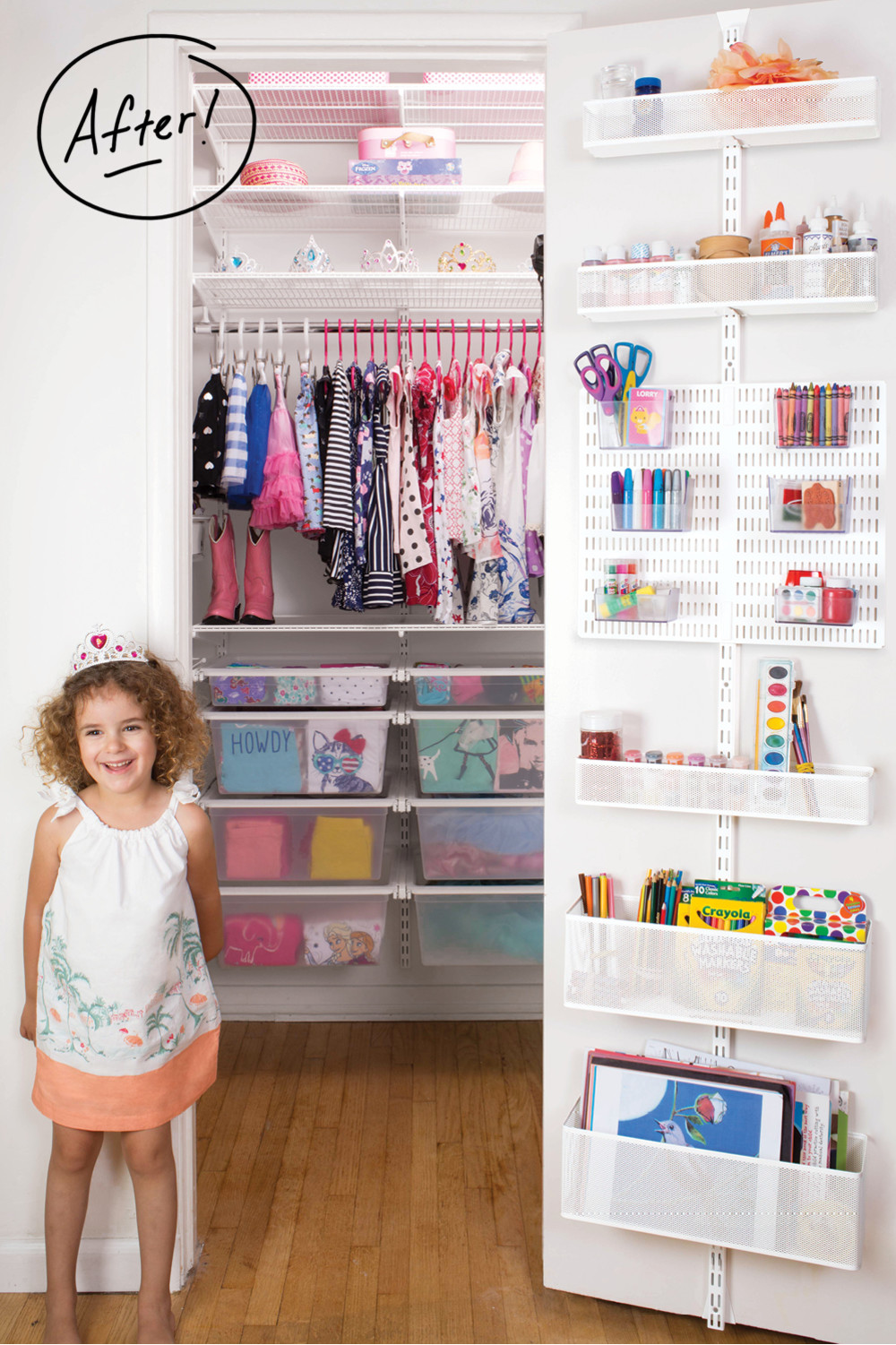 With our elfa Utility Door & Wall Rack Solution and classic elfa Shelving, we turned Alex's disorganized closet into one fit for the princess she very clearly is!
Our designers kept Alex's daily needs in mind: picking out her own outfits, organizing her toys and making her go-to playdate accessories easy to access and to put up.
"The clear bins are AWESOME," said Farrah. "Before I was a parent, I never understood how you just can't keep things organized without a system. Now I realize you just can't - we do everything we can but we just can't!"
For easy organization, open bins were the go-to. Now, it's easy for Alex to take everything out and more importantly put everything back into its place; still easily accessible but also well-organized.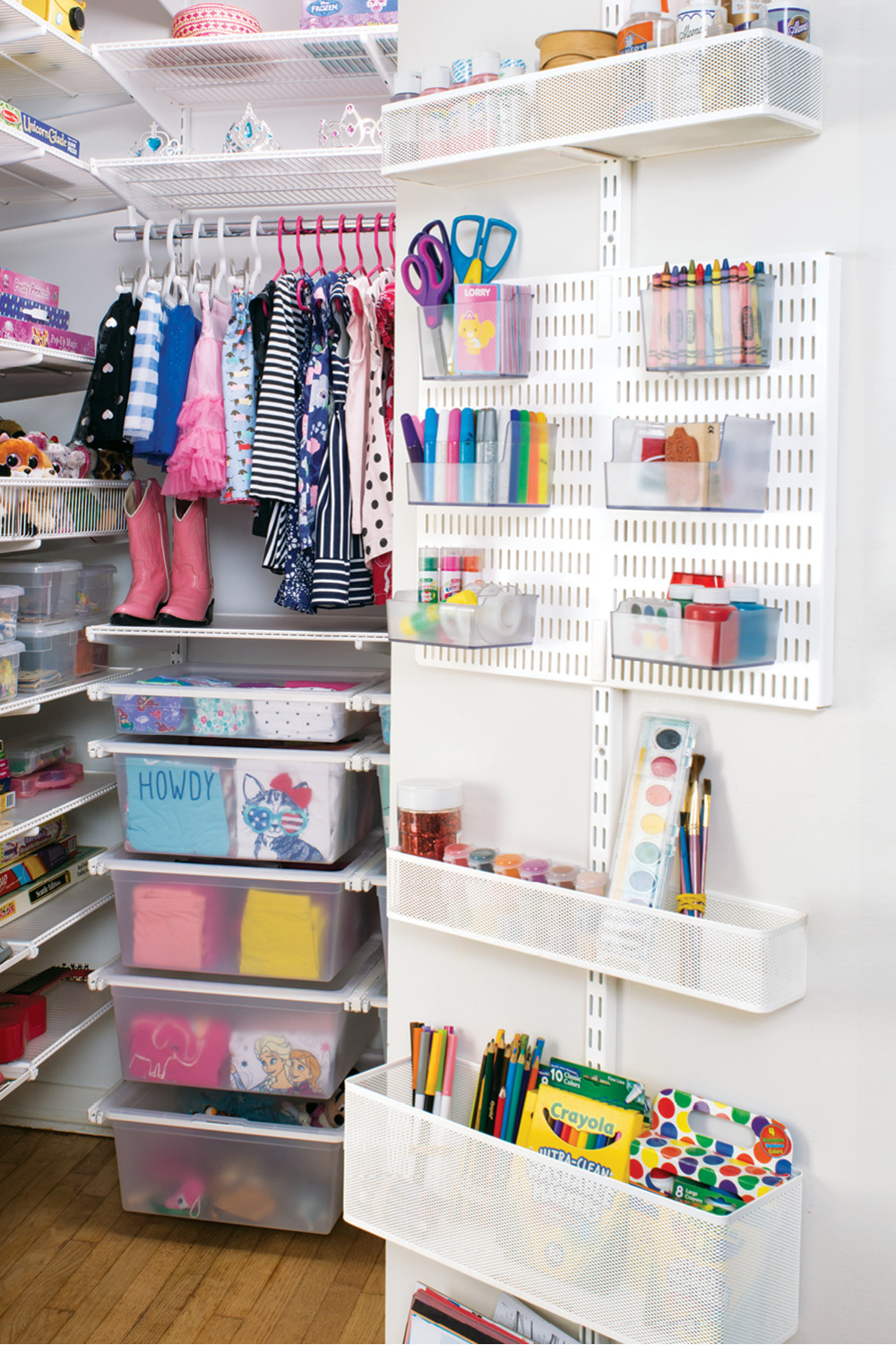 Our elfa Door & Wall Rack Solution now makes it easy for Alex to reach all the things she needs for her playdates. Whether its crayons and watercolors or stamps and glitter, both she and Farrah know it's just behind the door. The bins and boxes are infinitely customizable so Farrah can move them around, allowing Alex to reach only what she needs to reach.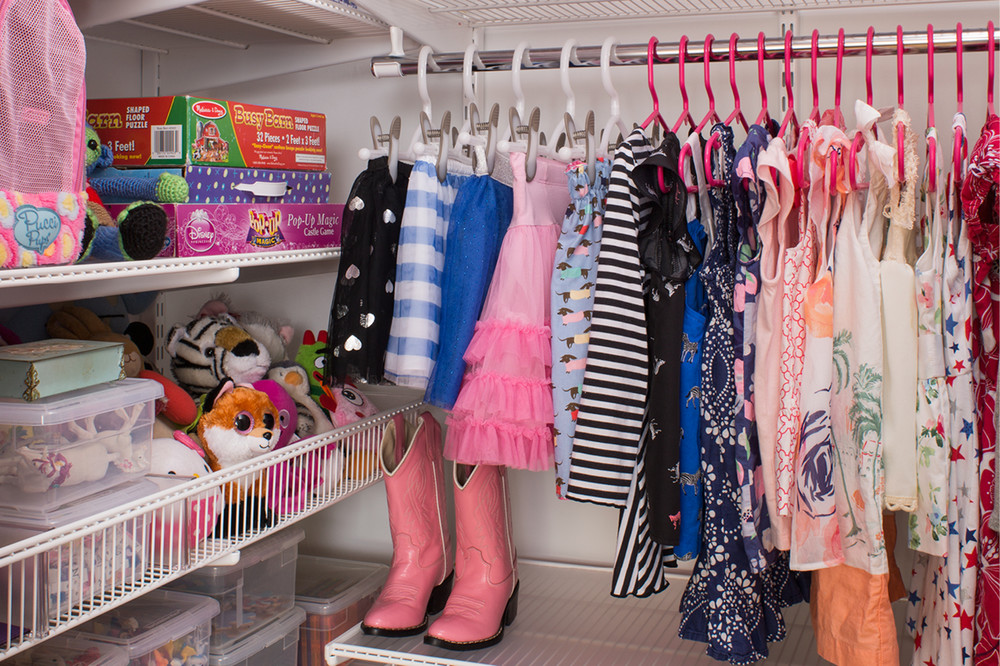 In a snap, Alex and Farrah can easily identify everything in her closet. With our Children's Tubular Hangers, all of Alex's skirts, dresses and nicer tops are organized and easy to access. Our elfa Solid Drawers organize her more casual clothing and are all at a height easy for her to reach. By installing elfa Classic in the closet, all of the unused wall space now serves a function to bring everything off the floor and into complete order.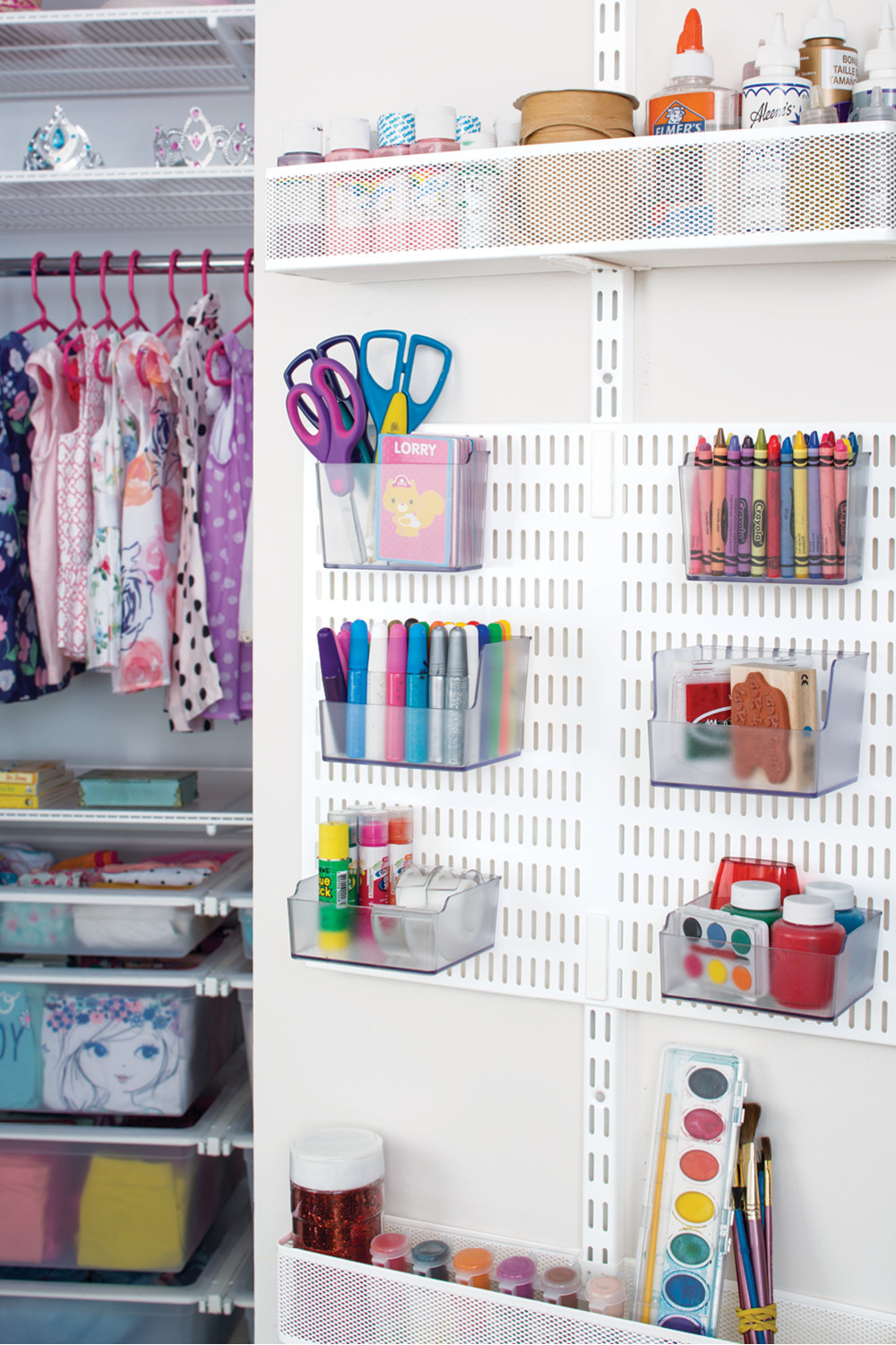 Our utility Board on our elfa Door & Wall Rack gives Farrah the opportunity to organize the "out-of-reach" items that she needs to still keep in the space. The Boxes allow her to organize however she wishes and remove them entirely when she needs to give Alex everything at once.
It's also easier for Alex to store toys, clothes and games after she's done playing. "Before, everything was in there but it wasn't accessible, it didn't look great and it wasn't kid-friendly for her to get things on her own or even to see everything and tell me what she needed," Farrah said. Now, she can see everything right when she opens her door.
The elfa Door & Wall Rack makes it so easy her and her friends to craft and play come over they get what they need without climbing or sifting.
"It's the little things in life that are so genius," Farrah said.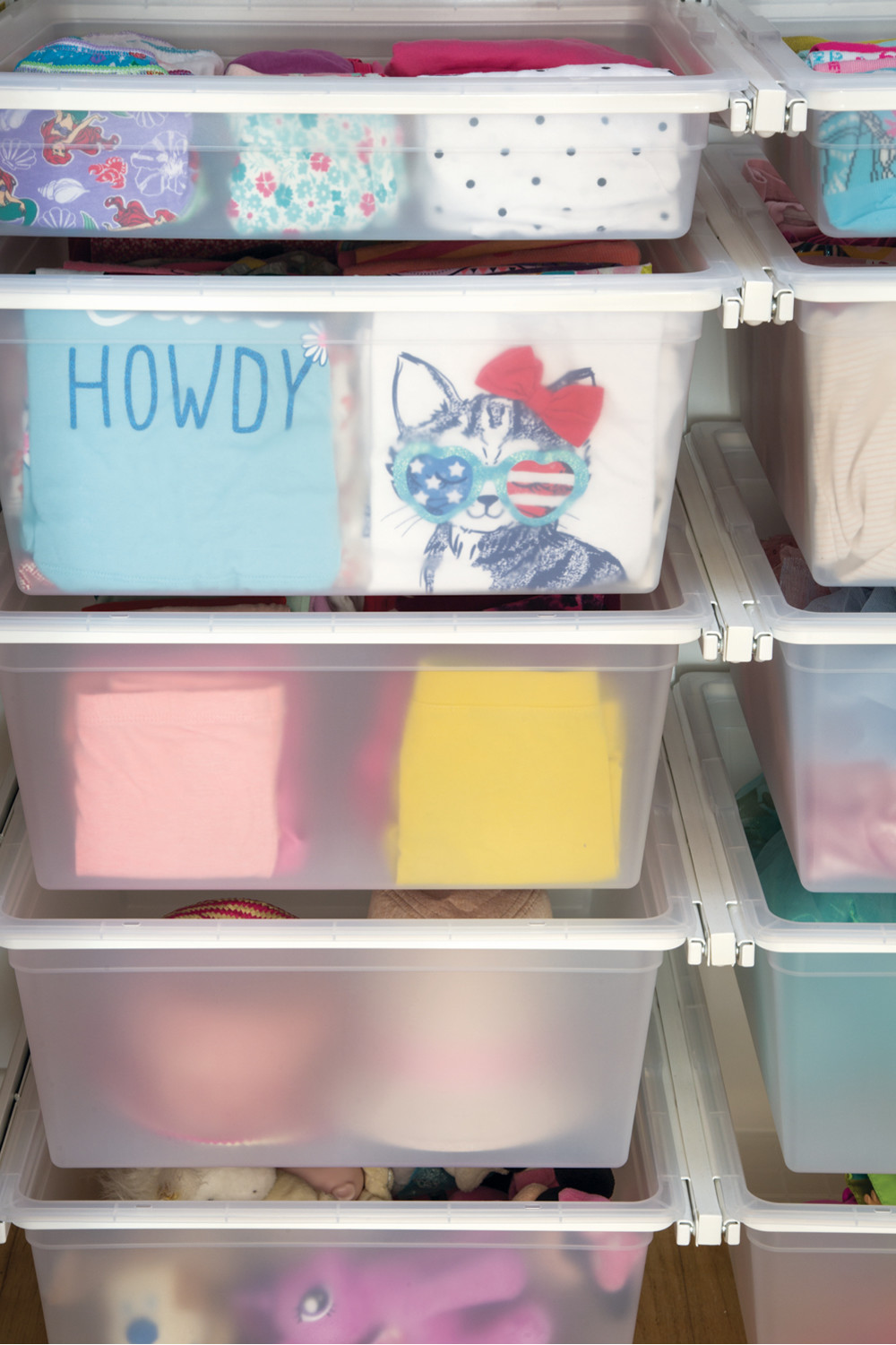 There's nothing smarter than our elfa Solid Drawers. Not only are they perfect solution to help divide and organize different areas of clothing, but they're also perfect to store all of Alex's stuffed animals - giving her an easy place to put them back when finished with playtime.
Our elfa classic system now allows Alex to get herself dressed every morning by making all of her clothes at a height easy for her to access. Solid Drawers are easy to pull out and put back into place without dropping and breaking.
"She knows exactly where her short sleeves are and where her long sleeves are. I don't have to oversee it all, and best of all, she actually likes doing it!" says Farrah.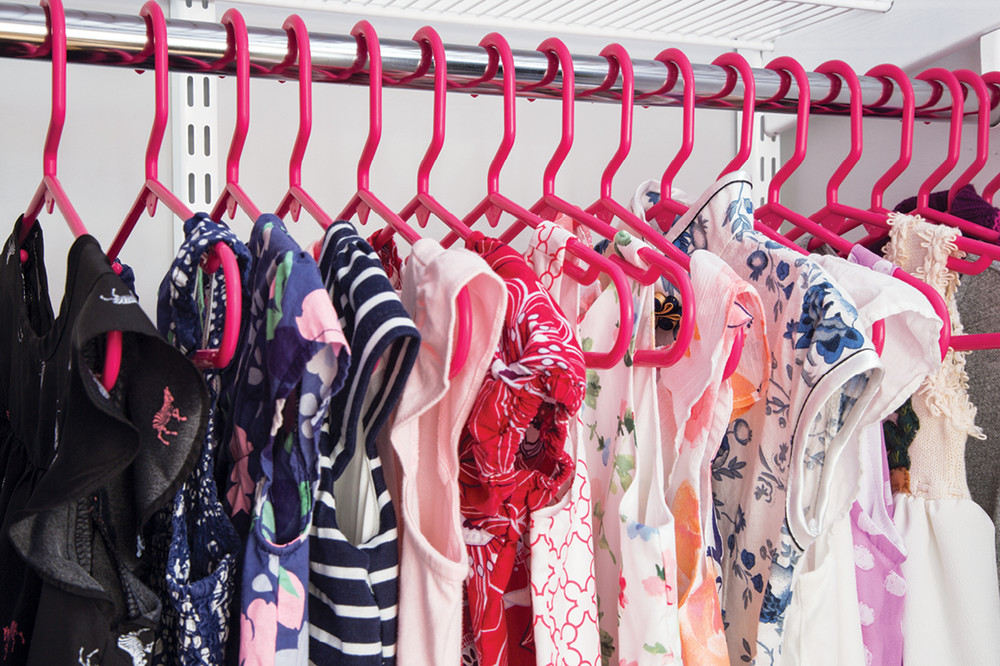 What color is fit for a princess? Pink of course. Our Pink Children's Tubular Hangers are the perfect cost-effective solution that still allows everyone to pick their favorite color of organization.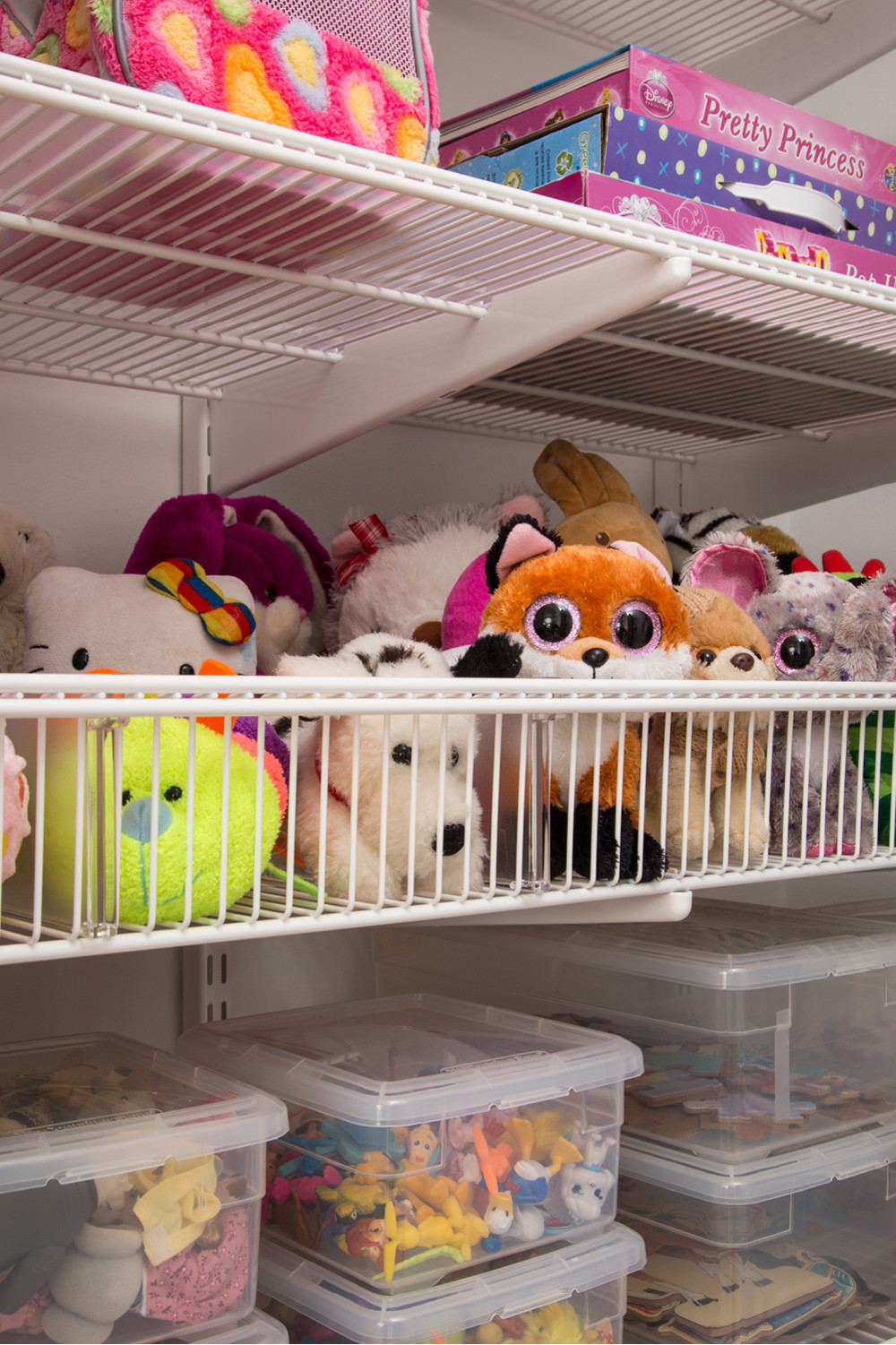 Our elfa Shelf Baskets store Alex's extra stuffed animals that she plays with less frequently. The open basket allows all of her favorites to be easily accessed but still keeps them corralled when not in use. And, Our Clear Storage Boxes work wonders to store smaller items like little toys, puzzle pieces and outfits.
"All of the installers and designers were so fun - so much so that Alex asked 'when's the next photo shoot?'" Farrah says with a laugh.
Check out how we did Farrah's closet and office, here!
Photography: Meghan Beierle-O'Brien
Stylist: Gena Sigala