Many folks have "that closet" - a space that has become a bigger version of a junk drawer - a place packed with items that really don't make sense together. Our orderly Associate Creative Director, Dona, had that catch-all closet.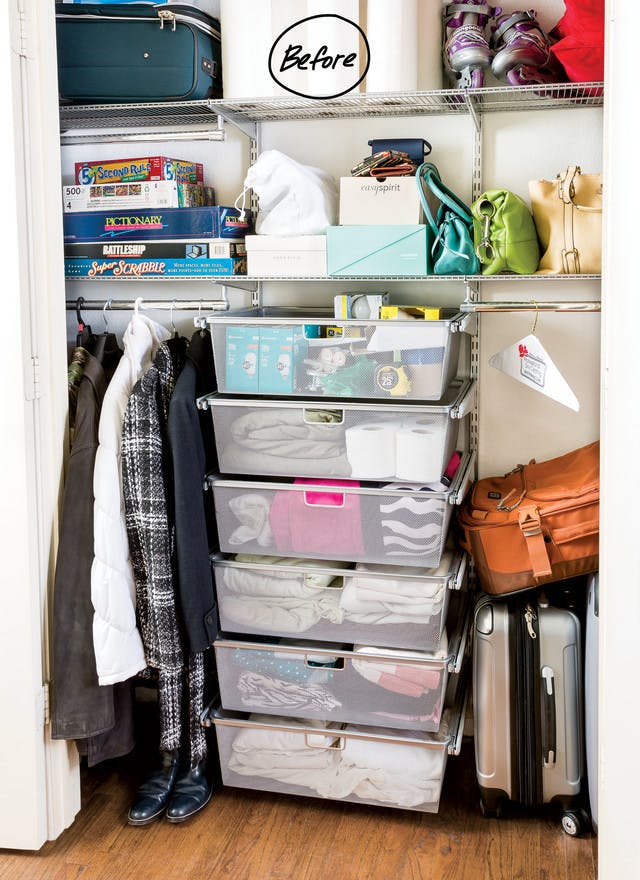 Everything from purses, Rollerblades, games, luggage and extra toilet paper was stored in the closet. She yearned for her closet systems to work extra hard for her as a utility space that would house her vacuum, cleaning supplies, light bulbs and bulk paper goods. She needed a system that made sense and created order.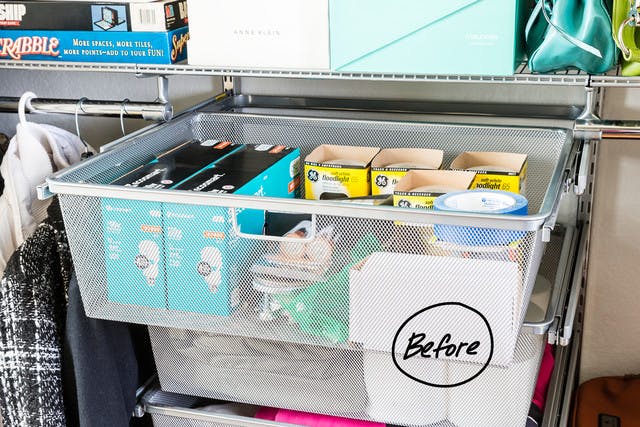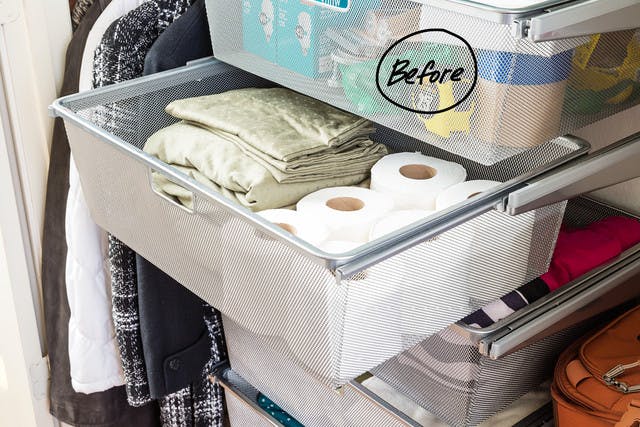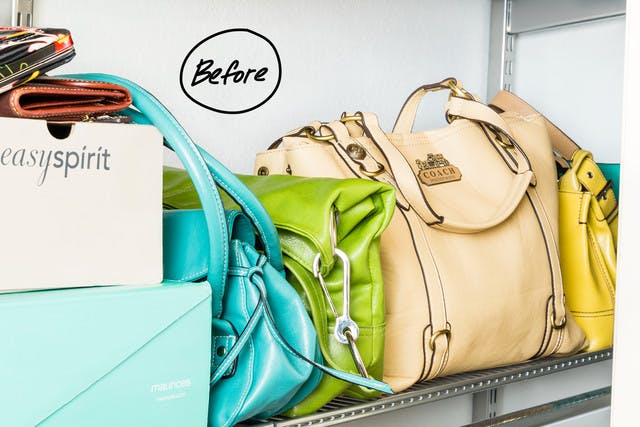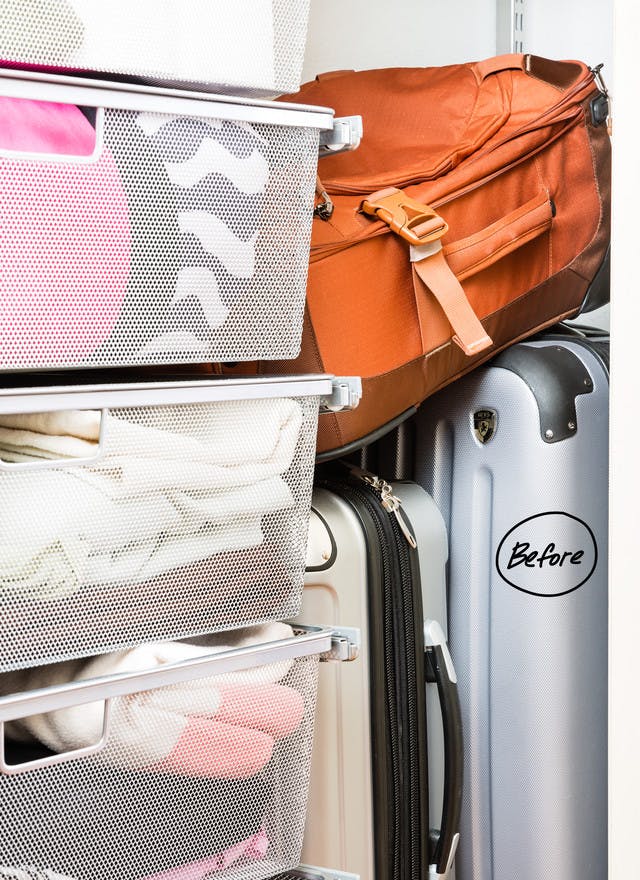 Dona's goal was to take everything out of the space that didn't belong there, and reassess the closet system that were already outfitted with elfa Shelving and Drawers.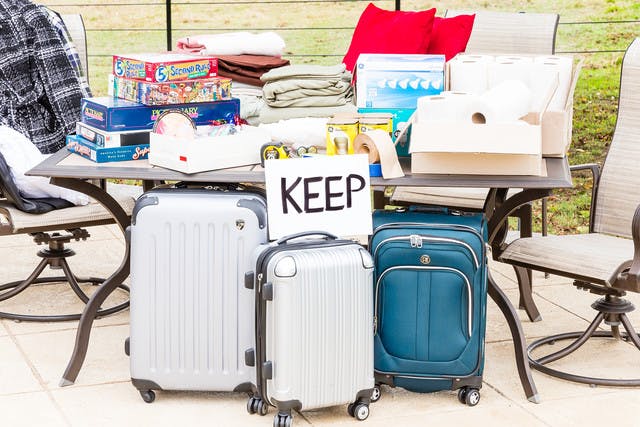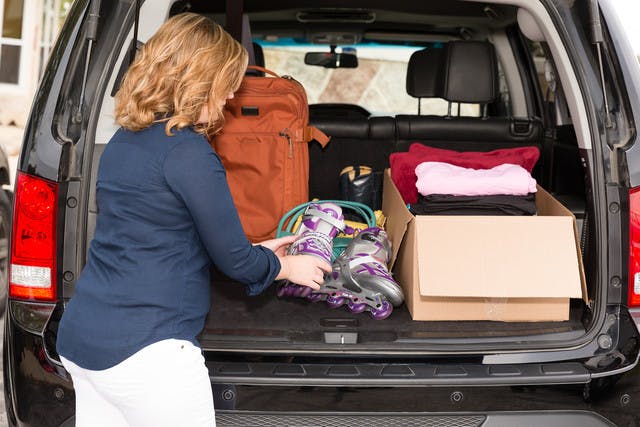 After one trip to Goodwill to drop off donations from the closet and a relocation of many of the items, she was ready to get organized.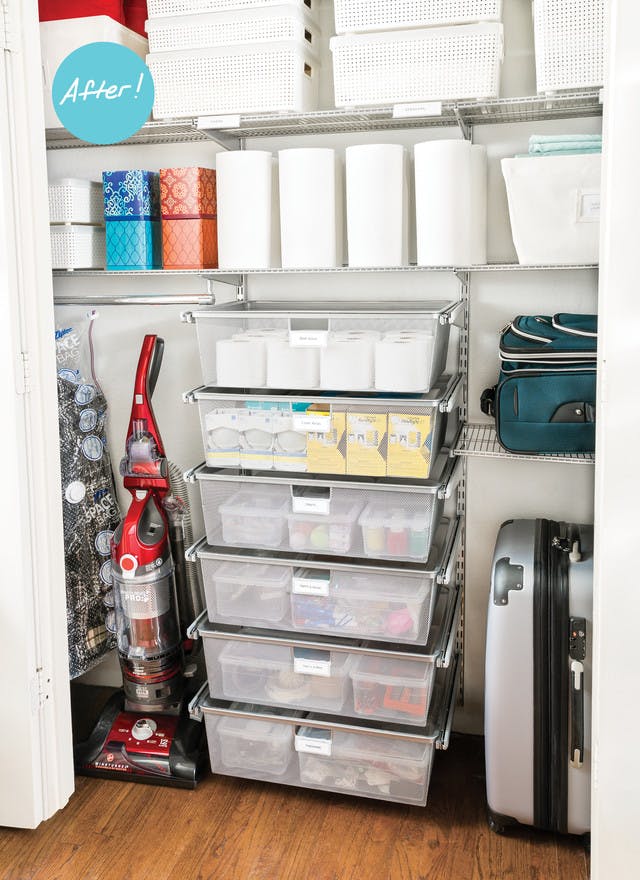 Dona added an extra shelf to the existing elfa closet shelving, and moved the closet rod to accommodate her vacuum cleaner. A combination of bins, boxes and bags now makes the space much more efficient.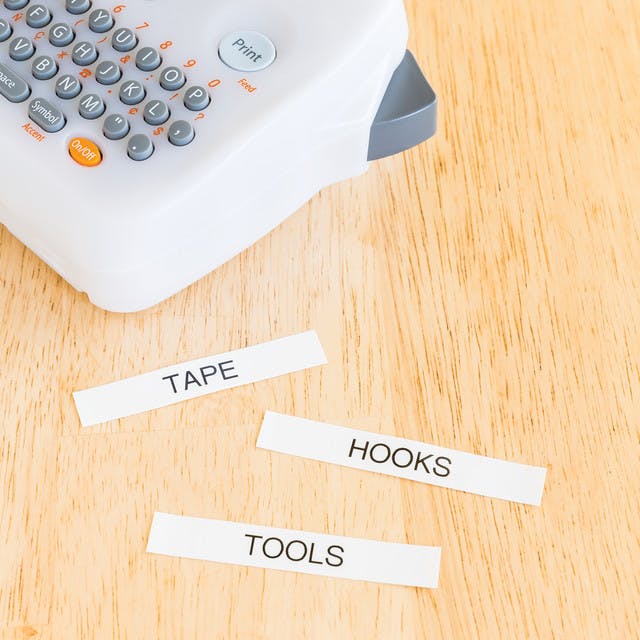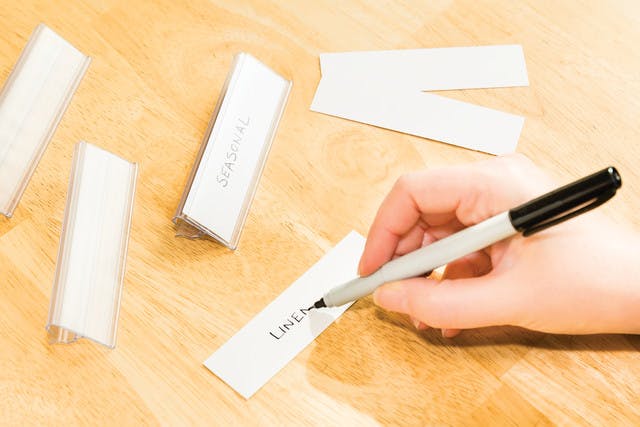 Labeling was key to making sure that every single item had a home in the closet to make it easy for Dona's family to return them after use.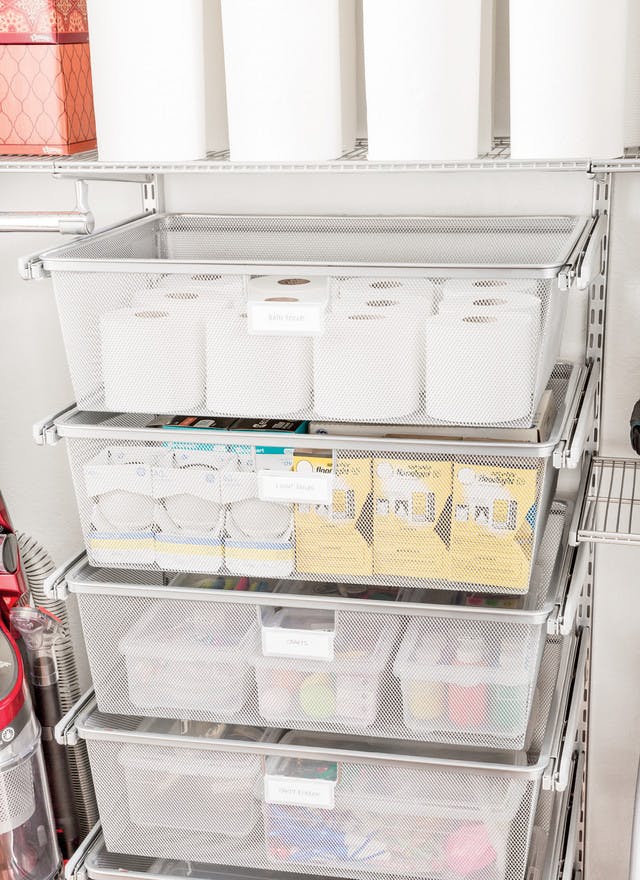 Dona put her elfa Drawers in her closet system to good use by labeling each drawer for things like toilet paper, light bulbs, craft supplies, tools and flashlights.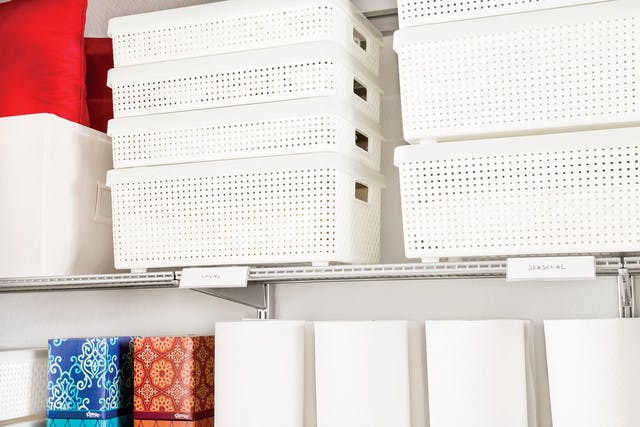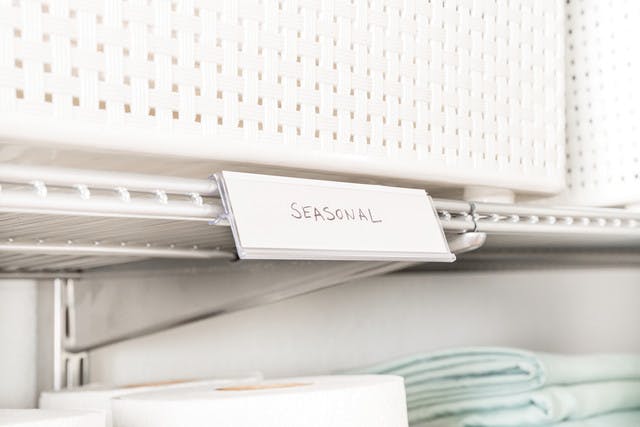 Cottage Woven Bins on the top shelf store Dona's holiday items like throw pillows, tablecloths, napkins and décor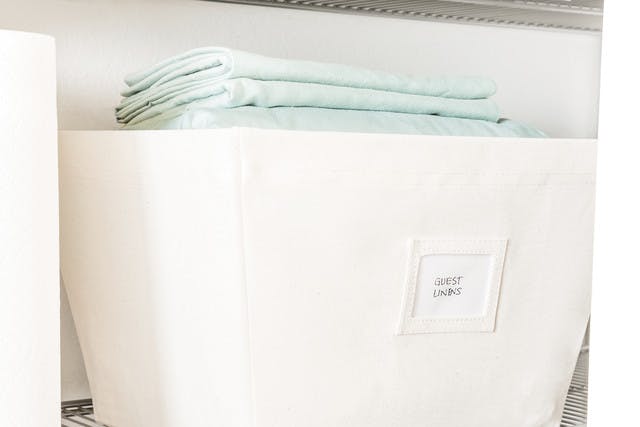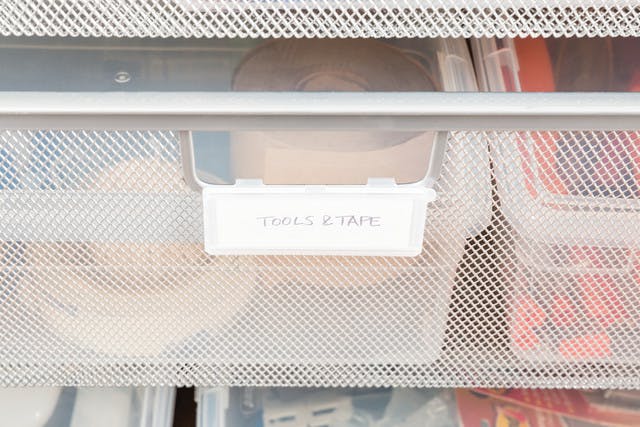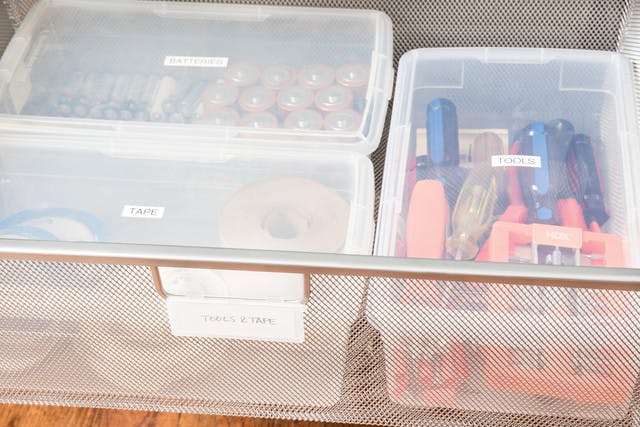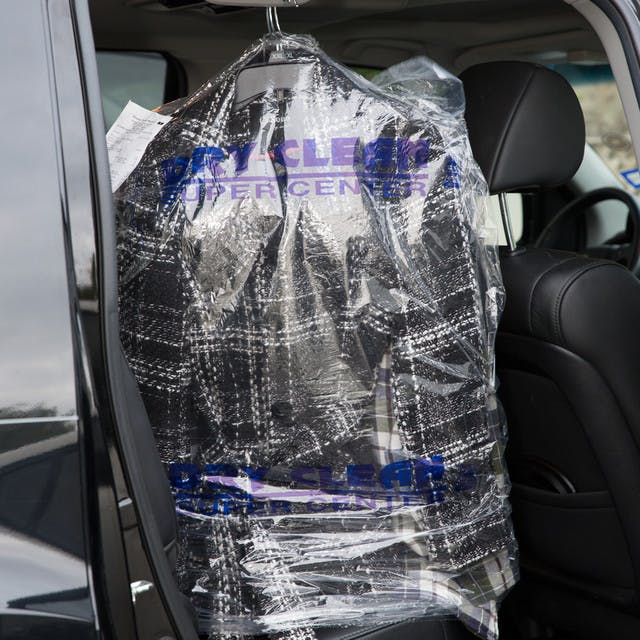 Dona made sure that the garments she was storing in the space were dry-cleaned before she put them away in the closet.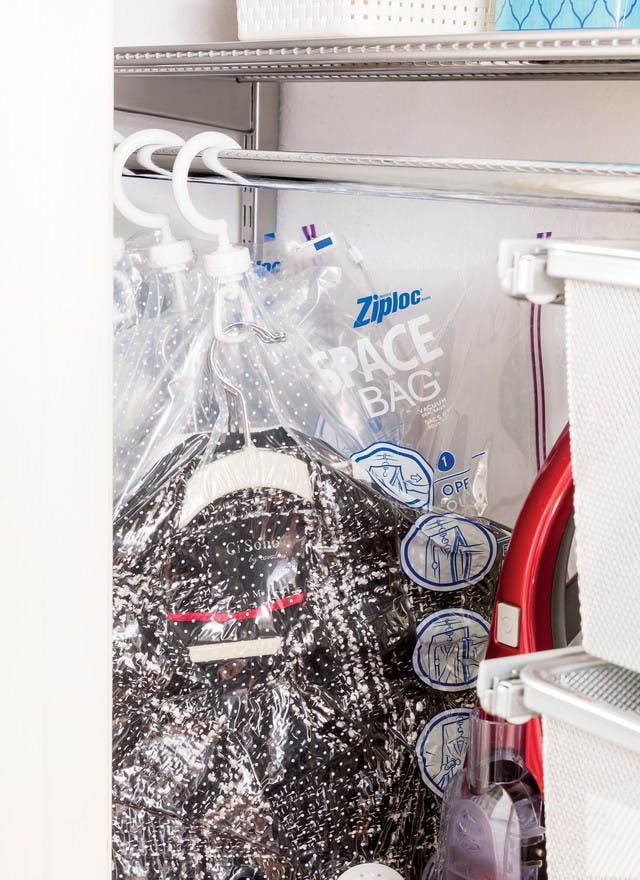 She instantly created three times more hanging space in her closet system by using Hanging Space Bags. All she had to do was pack up the items and use her vacuum to remove the air in the bag. Because there's no air, there are no insects, dust, mildew or moisture, which can create musty odors and discoloration.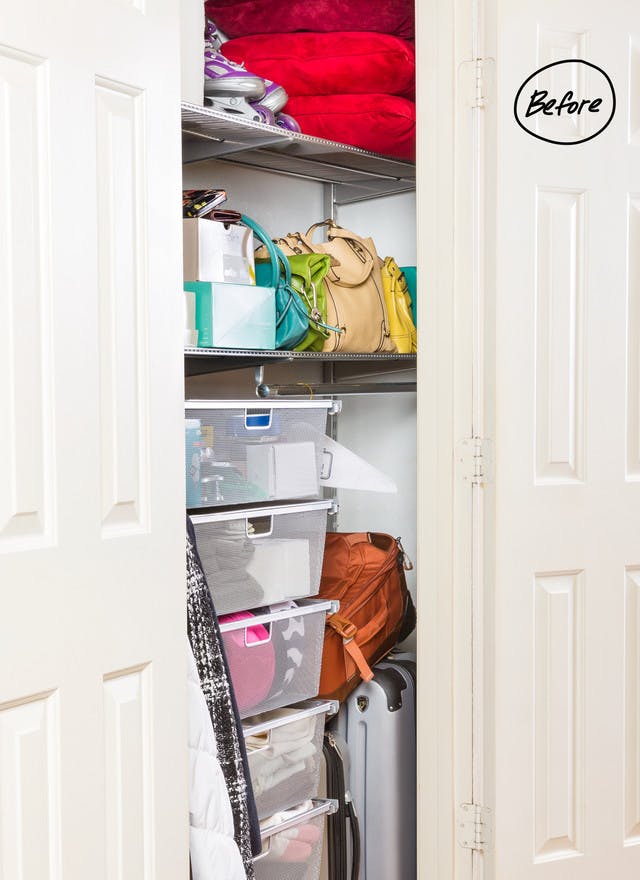 Dona did a magical job in utilizing the backs of the doors of her closet. Before they were just empty, wasted space waiting to be utilized.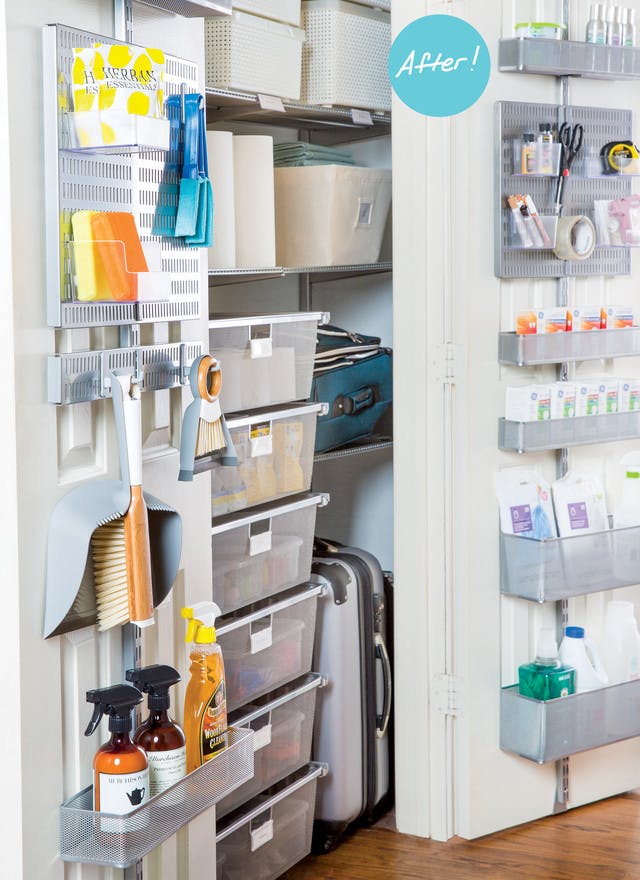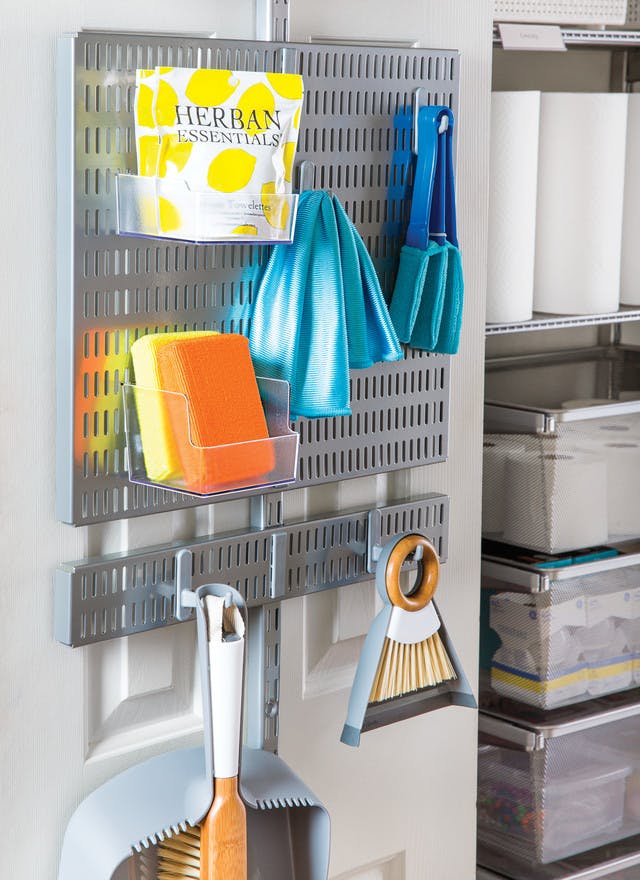 Handy elfa utility Door and Wall Rack Boards outfitted with a variety of Hooks and Bins serve as the perfect cleaning station for Dona.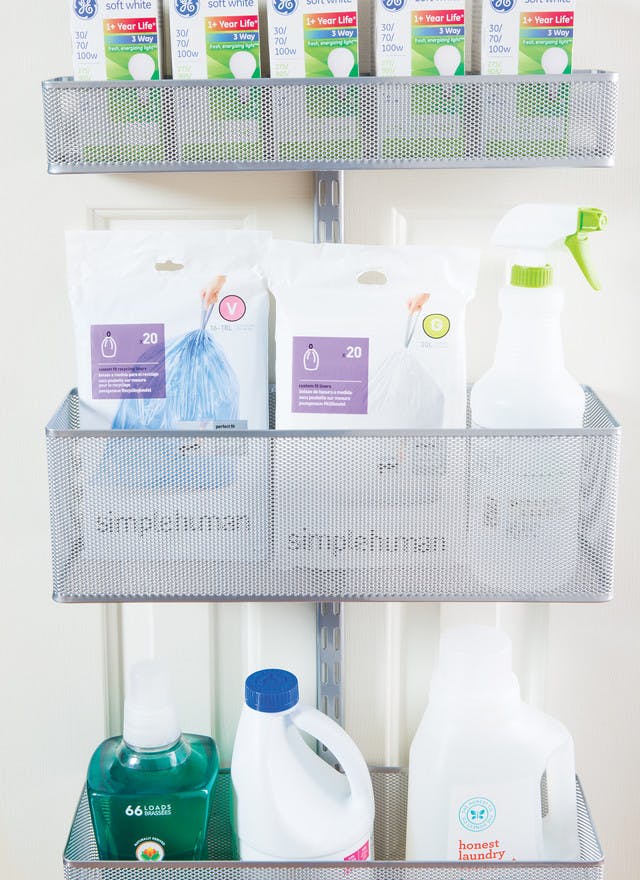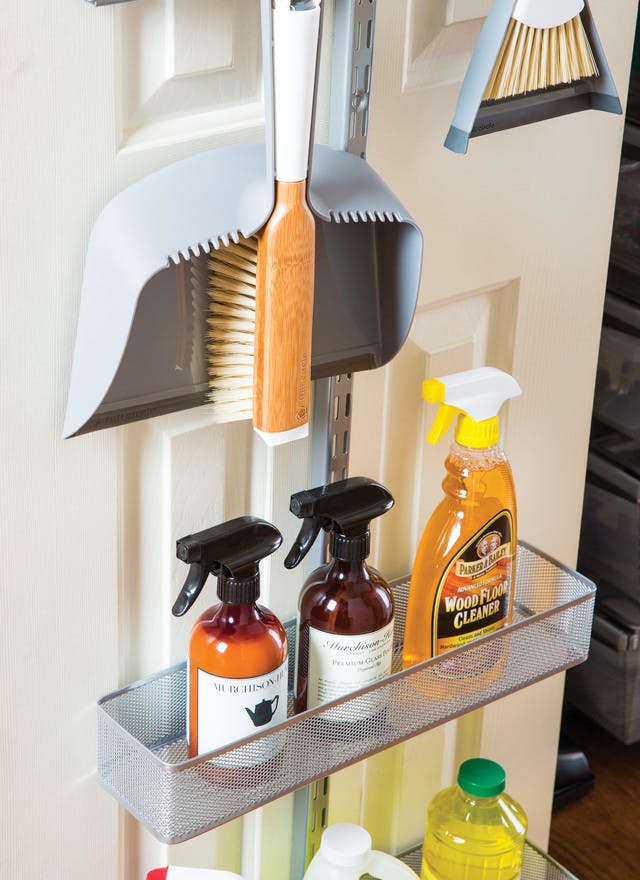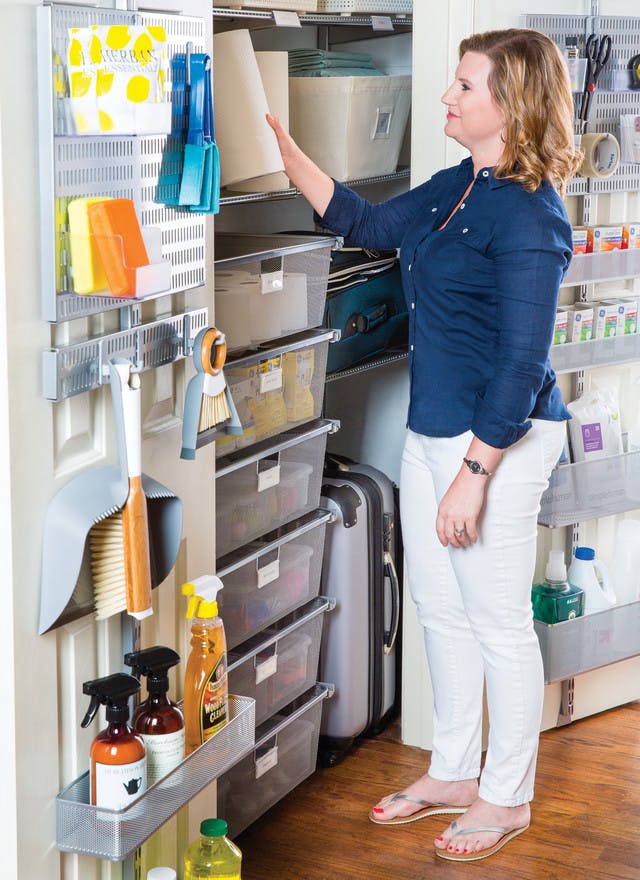 Dona says the new space has made her life much easier. After the closet was reorganized, she brought husband George and daughter Danielle together to review the organization plan so everyone knows the new locations of each item. She says that now, when she has people over, she brings them to the closet to show it off. That's what we're talking about! We love that Dona says she does a little dance every time she opens the door to that closet!