We've happily been the go-to storage and organization store for more than 38 years now, paving the storage and organization category by creating solutions for our customers with a specific, curated and innovative set of products.
With that title also comes long-standing partnerships with some of our favorite brands and vendors, fabulous new partnerships with up and coming designers - and innovative new designs that we get to be the first to see.
So when the Rhode Island School of Design and our vendor Kikkerland Design partnered up to have their very own design challenge for RISD students - we were more than excited to join in. We couldn't wait to see what these wonderful, talented and innovative designers were poised to come up with as they vied for a chance to develop a product that could wind up in our stores.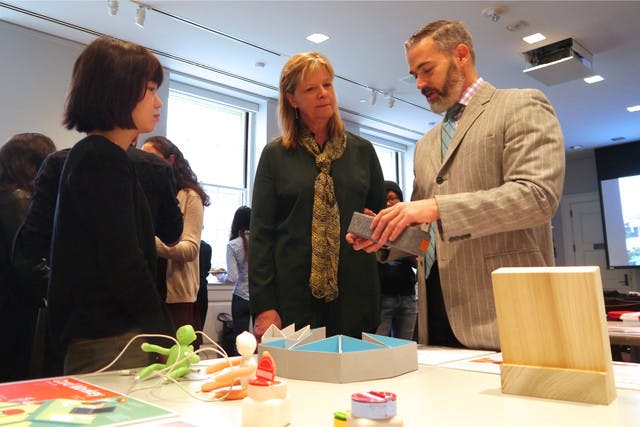 The task was deceptively simple - create any product that could help in the realm of three core categories:
The Connected Home: Respond to the impact of technology on all aspects of home living and cord management.
Healthy food: Offer answers to food prep/cabinet storage/meals-on-the-go based on current health trends.
The "Celebrity" Effect: Create a storage and organization solution for the increased use of make-up, more jewelry and nail polish, creating a need for customized storage and organization.
To catch the eye of our Chief Merchandising Officer, Sharon Tindell and our buying team though, they'd needed to be innovative and throughful in their creation.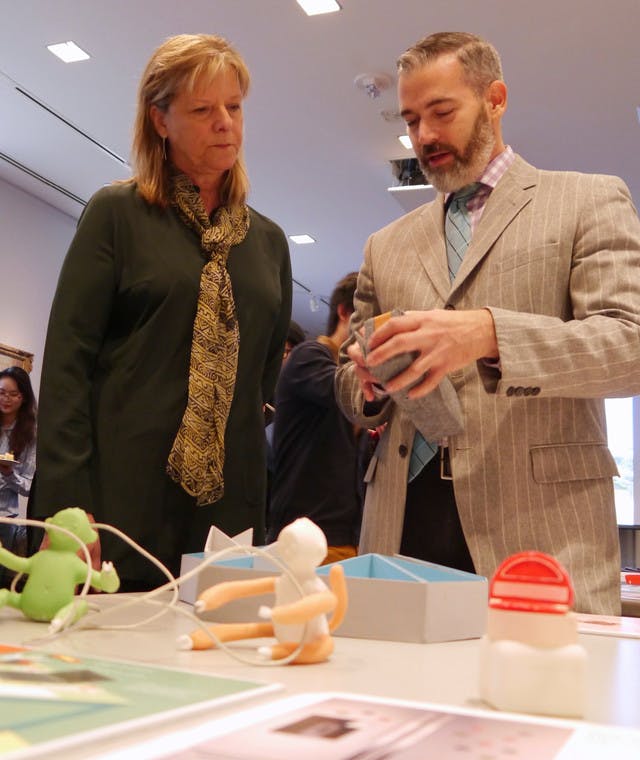 Once finished, students presented their designs to the RISD design team, Kikkerland team and Sharon Tindell as well as several of our buyers. The winner would see their product produced to be sold in our stores and online, and get the chance to earn royalties on their design!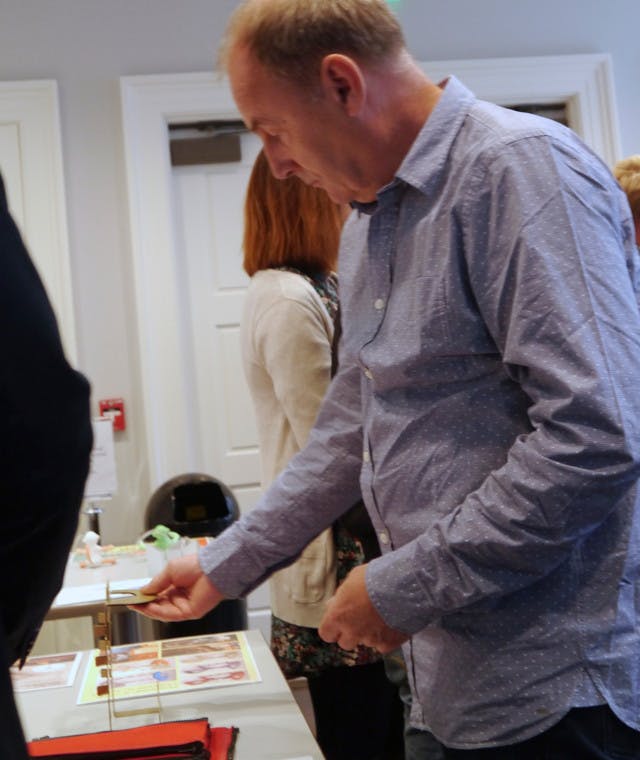 After many round tables, discussions and votes, Sharon and team seleted the innovative Hanging Cable Loft Cord Organizer by design student, Jane Ni, as the winner!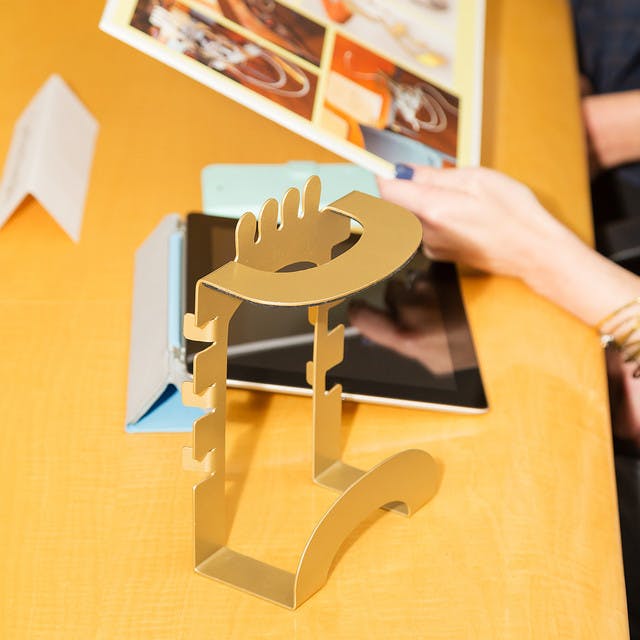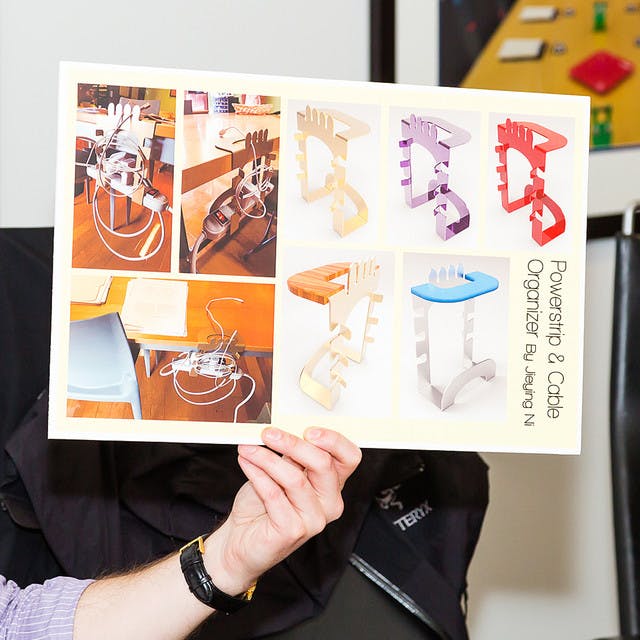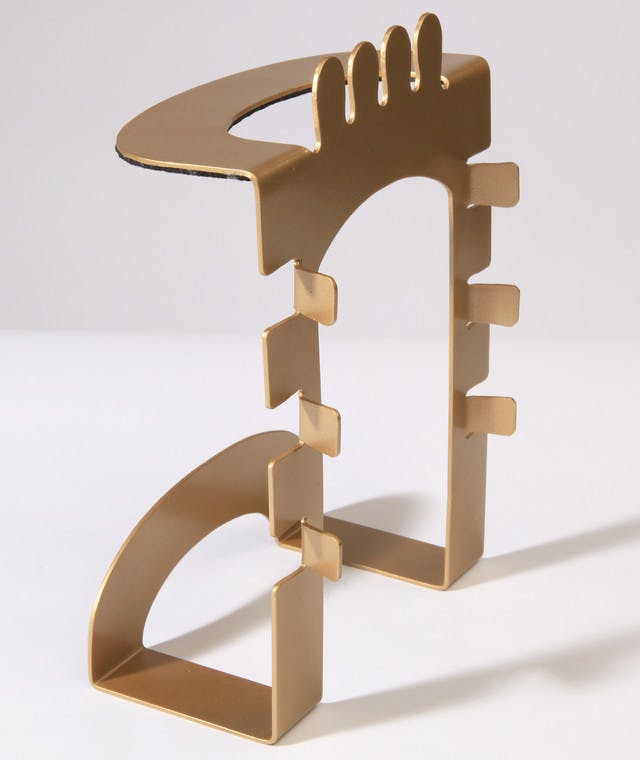 Jane created the Hanging Cable Loft Cord Organizer to better organize clustered and knotted cables and power strips that usually clutter any free desk space, and take them out of the way without making a footprint. All of your cords, organized, all of your free space, actually free.
Its sturdy metal design features five grooves and six cable wrap points to organize multiple cords without jumbling them all together! A silicone strip keeps the organizer in place, yet removes cleanly without any damage to desks.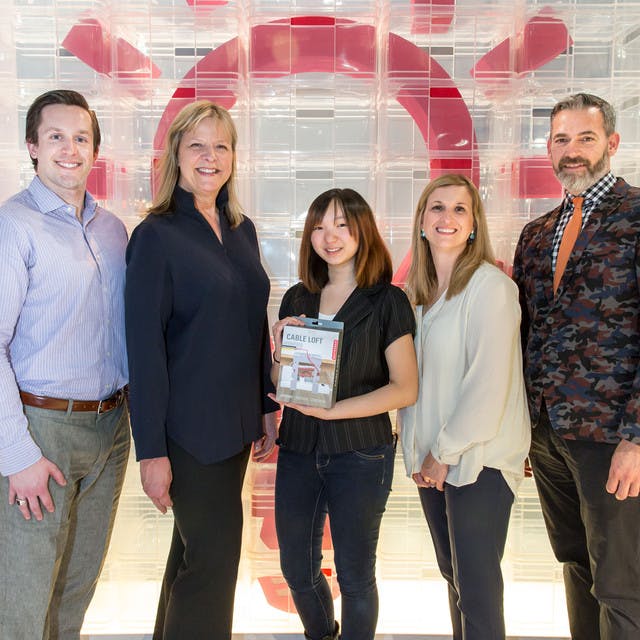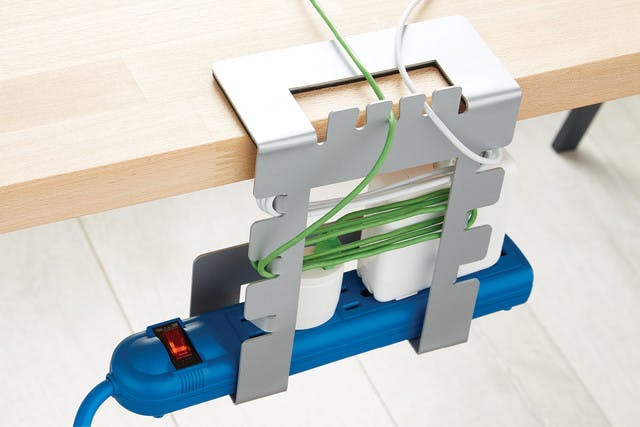 Truly a brilliant product, Jane - we can't wait to see what you'll do next! We truly couldn't have dreamed it up better ourselves, and we're so excited to announce that you now can purchase Jane's Hanging Cable Loft Cord Organizer online or in most of our stores!