It's safe to say that when we bought our three bedroom home for our family of five, just two miles from the beach in San Diego, we weren't expecting to have twins.
When we first moved in, Owen and Miles shared a bedroom while Graham had his own room. The smaller space was a trade-off for us as we were happy to finally live near the beach. We made it work and our somehow fit comfortably in 1,500 square feet. As time passed, and we began thinking about having another baby. Our original thought was that it would be manageable for two kids to each share a room with one another.
A year later, however, we got the surprise of our lives; we were expecting twins! This meant our three boys were all going to share one room - a very small room, that is. Combining all of the boys' clothes, shoes, and toys into one room was completely overwhelming. I felt completely unorganized, and I knew we weren't maximizing the space's full potential.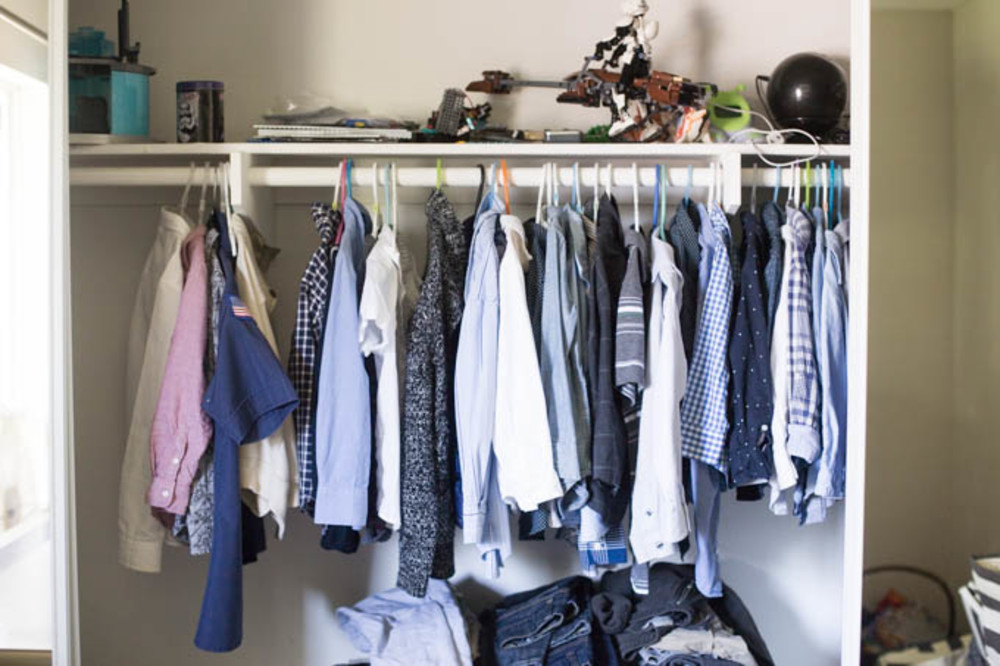 Thankfully, The Container Store's Elfa Shelving saved us! We scheduled an appointment for one of their Contained Home Organizers to come over and assess our needs, and find ways to make the space for functional. While our organizer Tracy, of Organized Simply, was in our home, she measured the closet and designed an Elfa closet solution we absolutely LOVE. I never thought having three boys in a small room could be functional and actually feel peaceful!
The boys' closet went from this....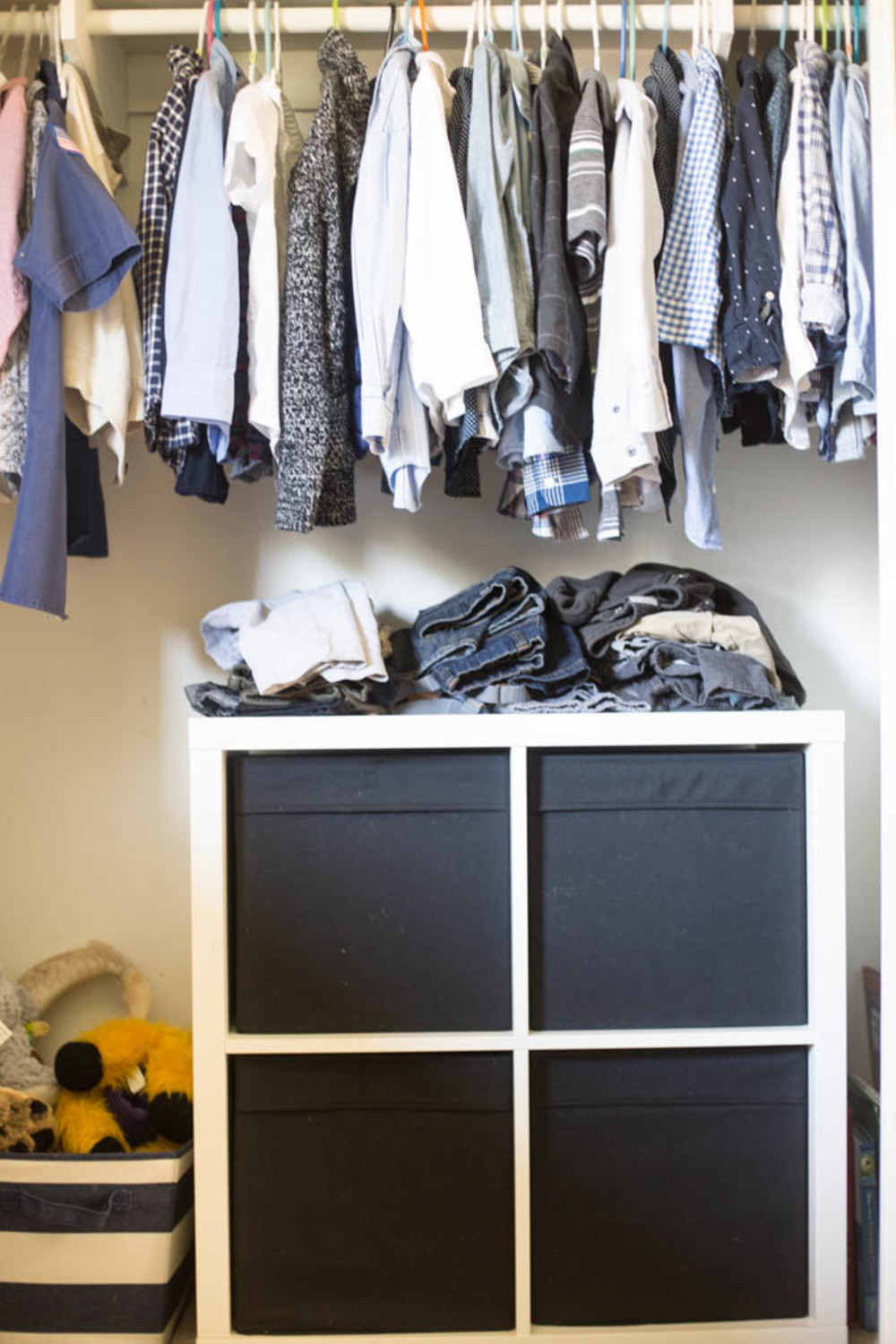 And this...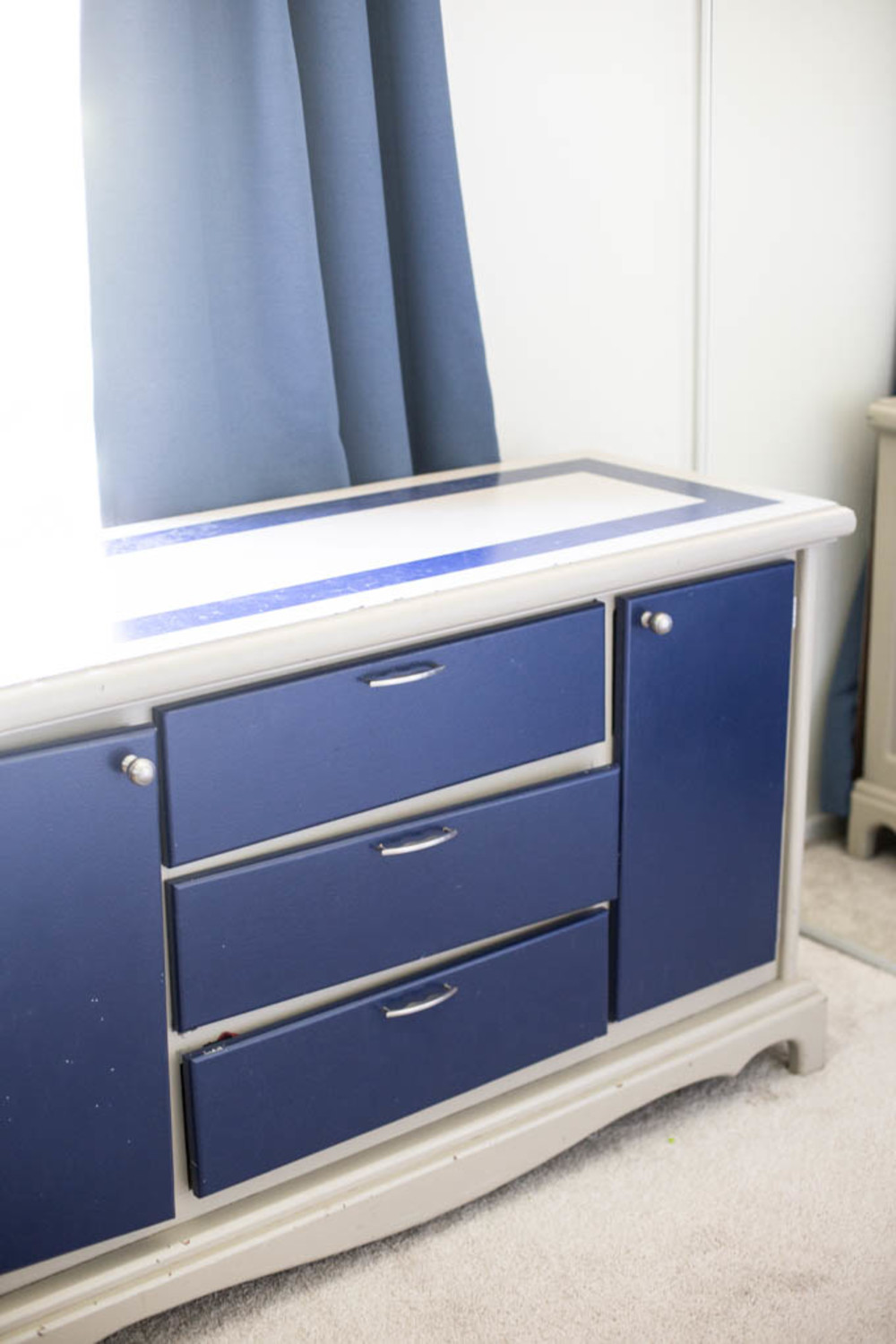 To this...
Isn't it incredible?
Once we had a design, The Container Store's installation team came in and took down the sliding mirror doors and installed the custom Elfa solution. It saved us so much space in fact, that we were able to get rid of that big, bulky dresser in the room which freed up even more space for the boys.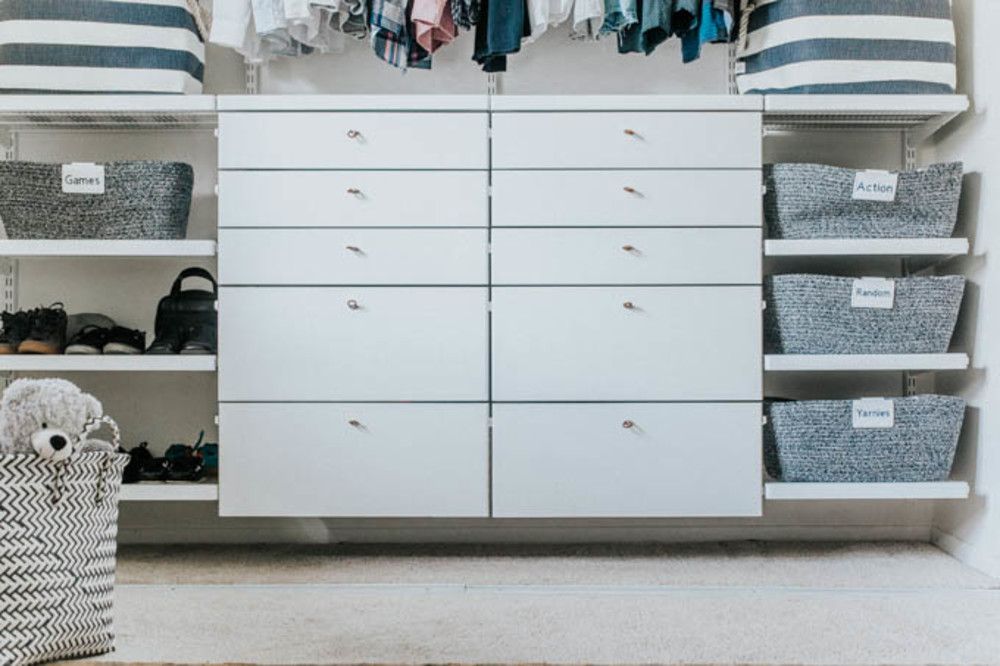 We chose Ventilated Shelving with Fascia, and Elfa decor drawer frames on the front of the drawers to really give the closet a finished look.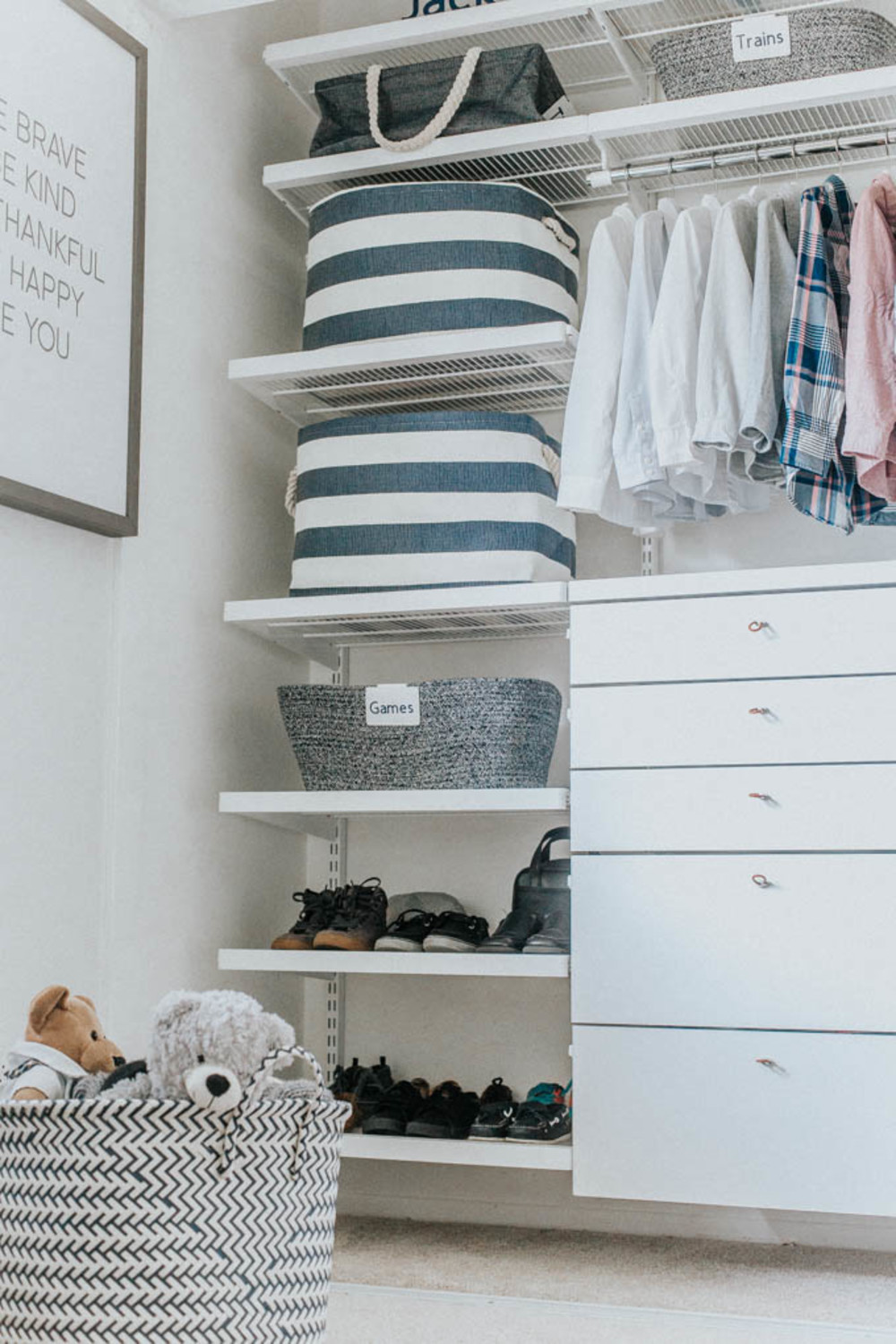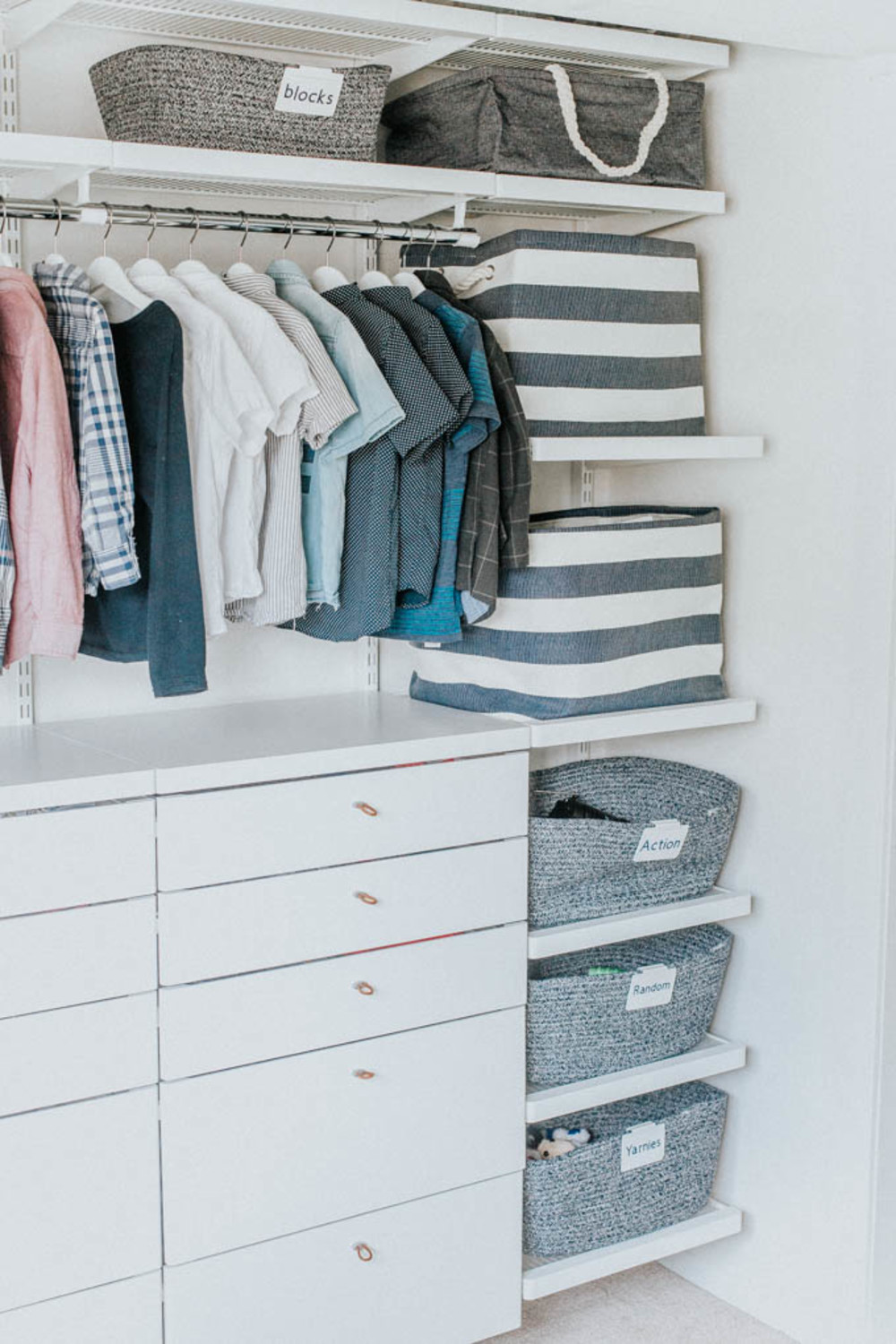 Tracy was an incredible help throughout this whole process. Not only did she help me with the design, she taught me so many amazing tips and trickss when it comes to organizing clothes and toys. To read a few of my favorite tips, and see what the whole bedroom renovation looks like, click HERE!