As minimalism makes its way into 2019, the trends begin to take shape. One we're particularly excited for is black and white. Rather than picking one color scheme or the other, we're suggesting a mix and match and a new way to make it your own while still helping your maximize your kitchen space. Check it out, below!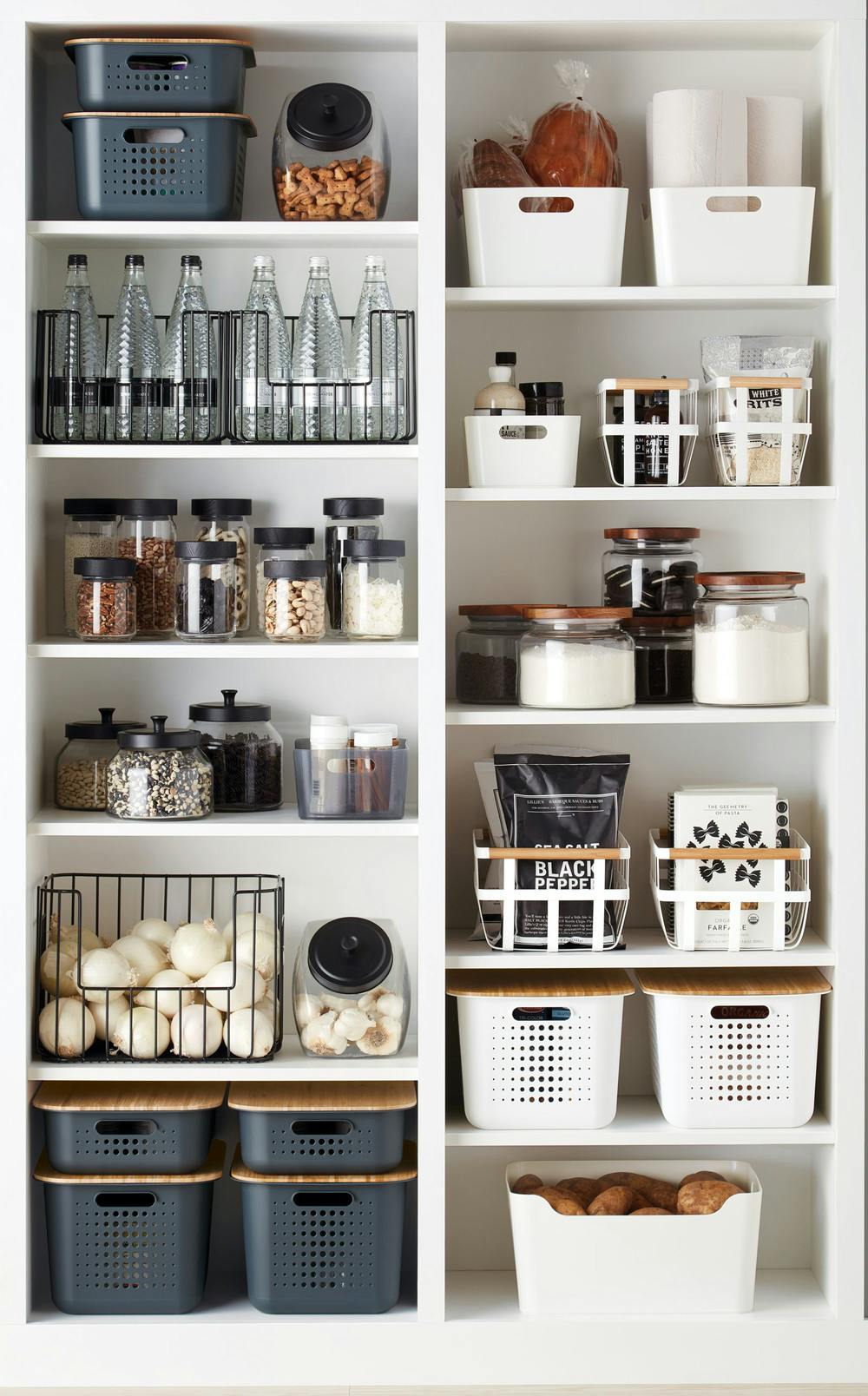 We have hundreds of options to choose from when selecting the right kitchen and pantry solutions for you. Whether you need stacking baskets, open containers, sealed jars or glass bottle, you can shop this black and white trend to your heart's desire and at 25% off during our Kitchen & Pantry Sale!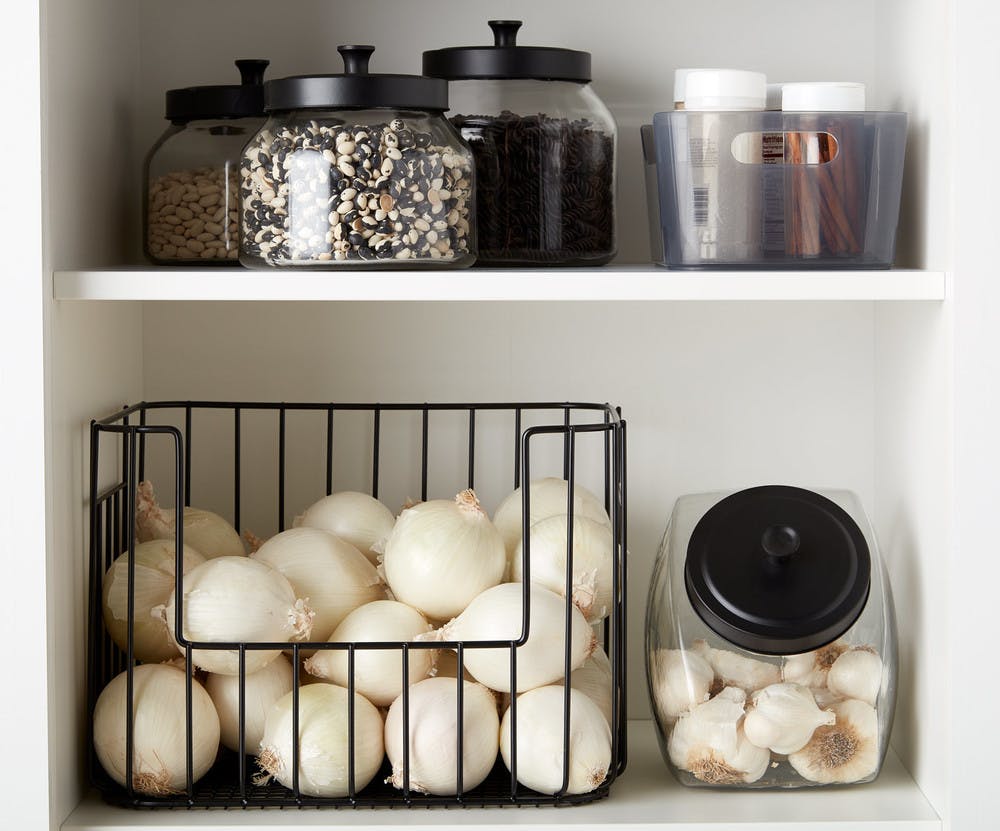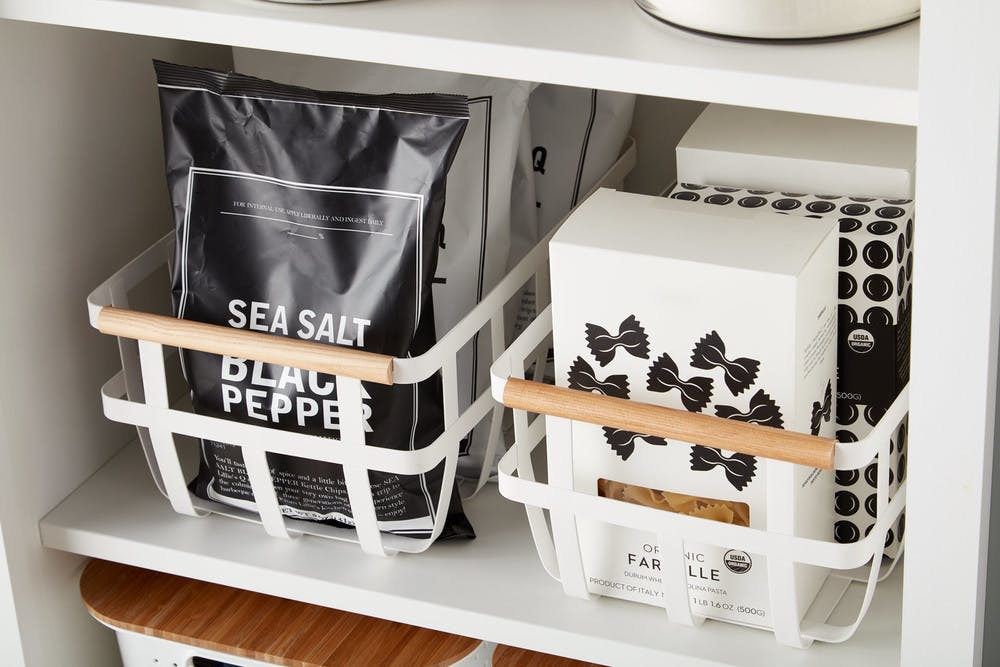 Our Tosca Basket with Wooden Handles is a beautiful addition to any kitchen or pantry. It's flat but textured wire design sits perfectly wherever it's placed, and holds snacks, fruits, dry goods and pantry staples in style. The wood handles add a touch of sophistication that offsets the white structure, and make it a breeze to pull off a shelf or arrange throughout the pantry.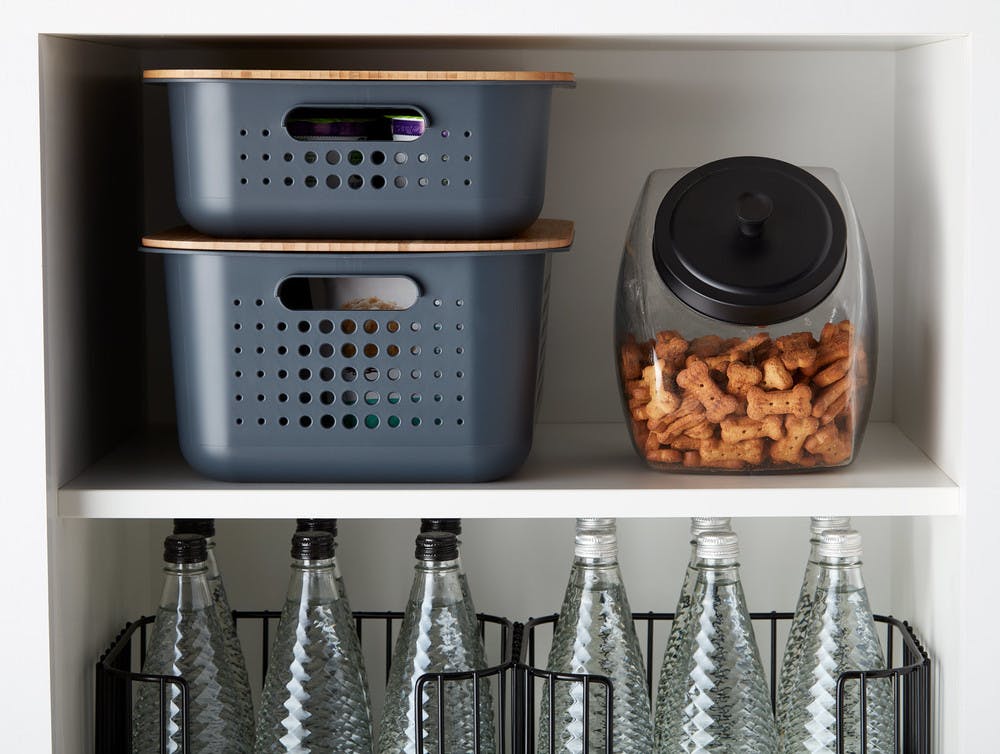 Our Charcoal Nordic Baskets with Bamboo Lids are some of our personal favorites - for good reason. Their integrated handles and ventilated holes make viewing the contents easy but not too obvious, and the chic Bamboo Lid allows you to stack your Nordic Baskets on top of one another. If you're looking to make the most of your vertical space, these are a go-to essential.
Plus, the Nordic Baskets nest inside of each other to save you space when not in use. They come in two different depths - both in black and white, so feel free to mix and match however you see fit.
Save on all of these black and white solutions and over 900 more during our Kitchen & Pantry Sale, going on now through April 7th, 2019.