If you live in a commuter-friendly city, have a very outdoorsy family, or find yourself garage-less, chances are you might have a bike (or several) hanging around somewhere. Usually stored against a wall or shoved in the corner of a room, bikes take up A LOT of space - and so do their accessories. At a loss for what to do with your bike, your family's bikes and their accessories? We've got you covered with our brand new collection of bike storage options and bike storage ideas, perfect for every space and every bike and accessory storage need! Read more below.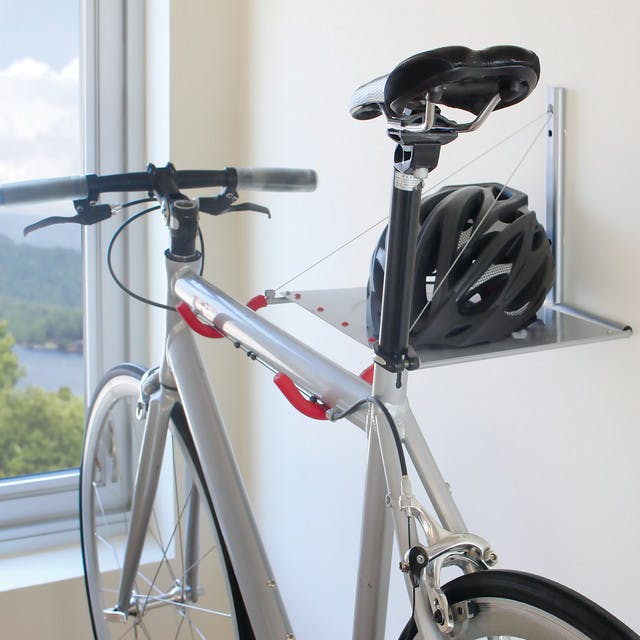 Bike hooks are a great way for saving floor space. If you have a certain distaste for storing your cycle against a wall or on the ground, look no further than our Monet Bike Rack with Shelf. A durable steel construction and thin profile make this piece a power player in bike storage. Each rack can hold up to a 50-pound bike and its rubber coated arms support your cycle without damaging it or your wall. Best of all? When not in use, it folds down flat to save space!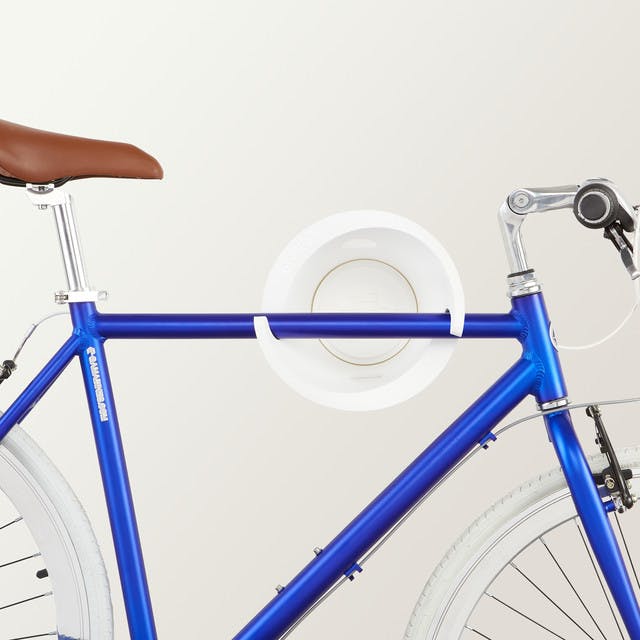 Store your cycle and your accessories all in one place with our Solo Bike Storage Rack. Its simple yet ingenious design can hold your bike in several different ways - by the seat or by the center rod, meaning you can store it horizontally or vertically. The secure and safe 3-point concealed fixing allows it to rotate so it works with a variety of frame angles. There's even storage for your accessories like your helmet, multi-tool and gloves. Plus, the rack's rubber contact points protect your bike's finish, and its small footprint saves space no matter where you choose to store your cycle.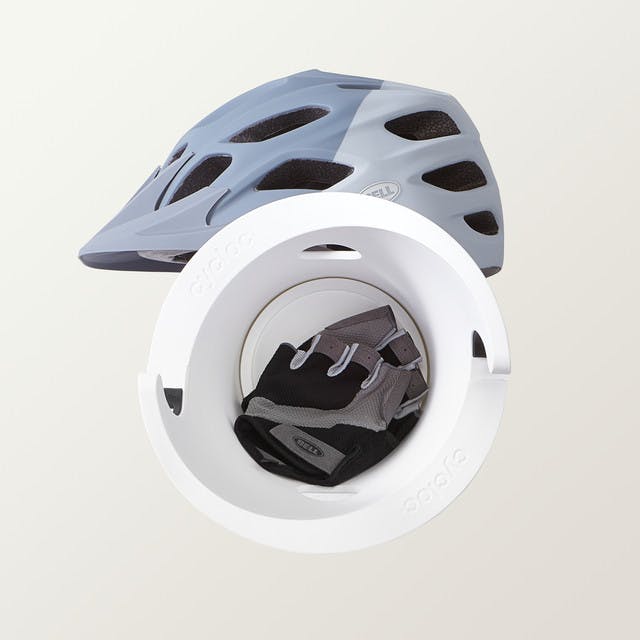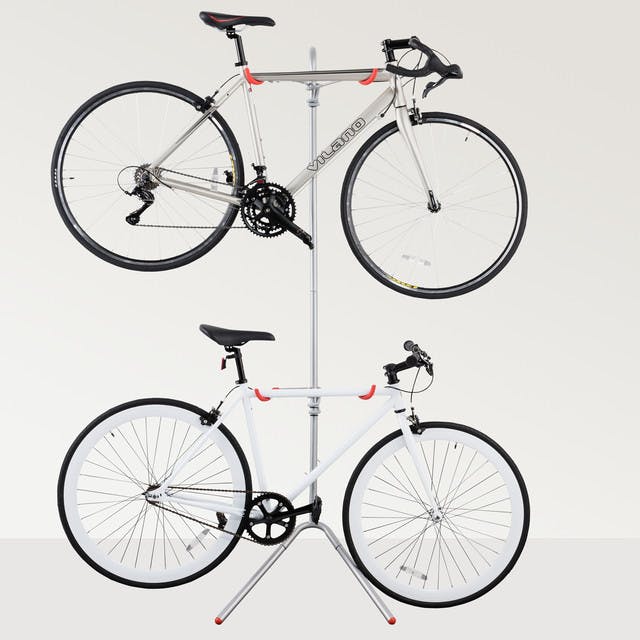 Have more than one bike you're needing to store? Store them both in the space of just one with our Donatello 2 Bike Gravity Stand. Made of powder-coated steel, this sturdy stand features two rubber-coated support arms that securely hold two bikes of any style. Rubber feet protect floors so it's ideal for use at home or the office without fear of damage.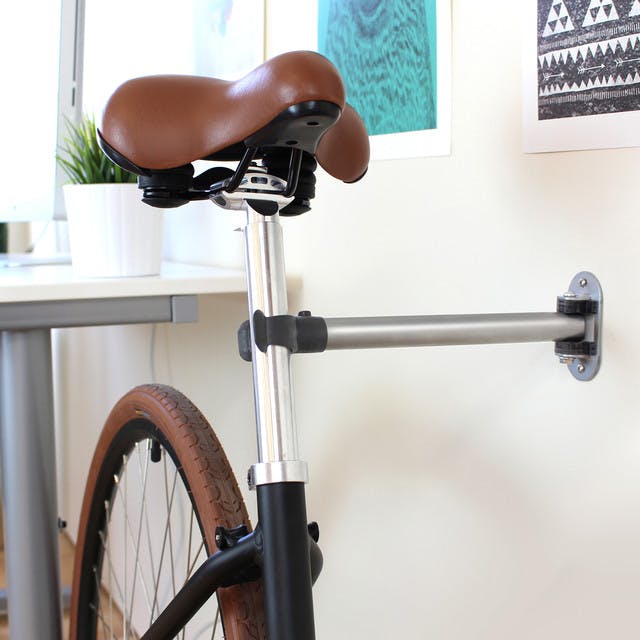 For most in minimal design, our Bike Butler is your go-to. It's a space saving, convenient minimalist storage solution for any bike. The Bike Butler easily attaches to any wall to hold the seat base of your bike so it never has to rest against a wall. It folds flat when not in use so it won't take up unnecessary space in your garage or house. The adjustable seat post grabber can accommodate almost any style of bike.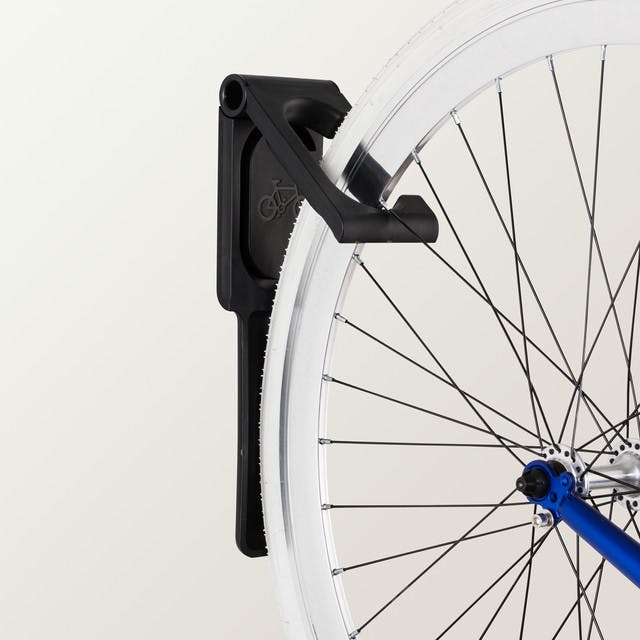 Our Endo-Bike Storage Rack adjusts to the perfect angle to suit the diameter of your wheel. It takes up practically no space on a wall and still can hold almost any bike. It's also suitable for many wheel sizes, anywhere from 16"-29", and its clever design that allows your tire to rest against the lower part of the rack means your bike won't damage walls.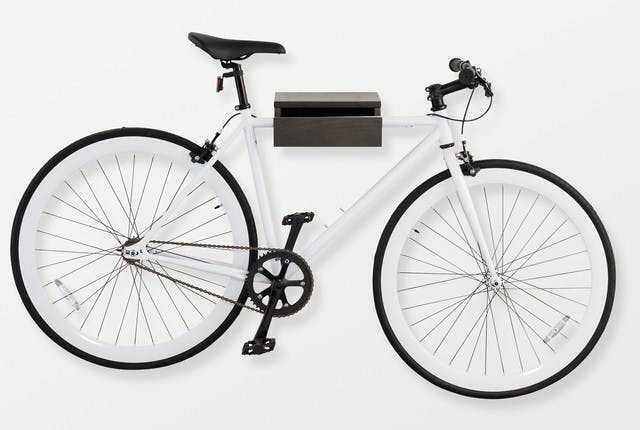 For a sophisticated take on bike storage that looks perfect in any home, our Urbano Wood Bike Rack is the perfect solution. It mounts to a wall and has a hinged compartment to hold small accessories, wallets, tools and more.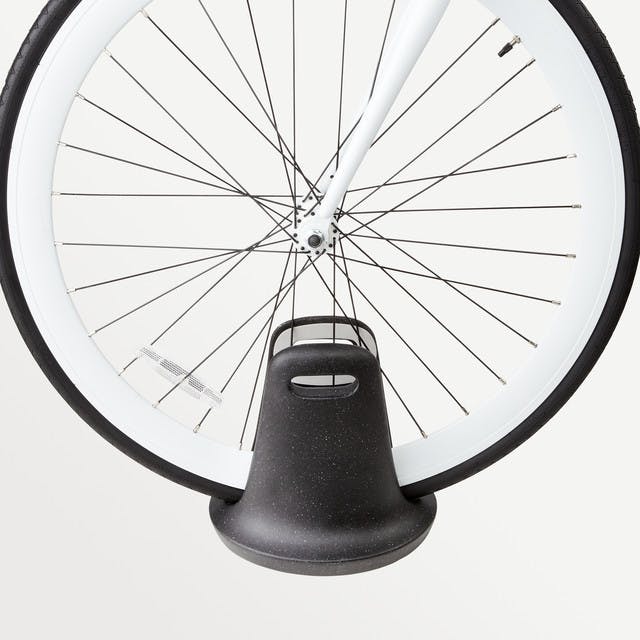 Our Buntin Bike Stand is perfect for a garage or storage space. Its small footprint with a ton of stability thanks to the weighted base that keeps your bike in place. Its interior is silicone coated so there's no worry about scratches or damage to your bike. Plus, absolutely zero installation is required.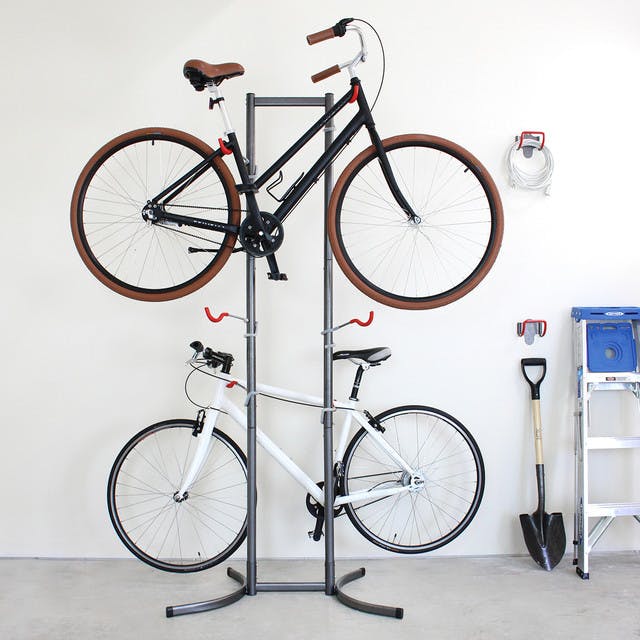 Have more than two bikes? Our 4-Bike Canaletto Freestanding Rack can hold up to four with zero installation required. To fit each bike you need to store, simply adjust the arms to hold them at varying heights. The four-pronged base prevents tipping and shaking when moving each bike around.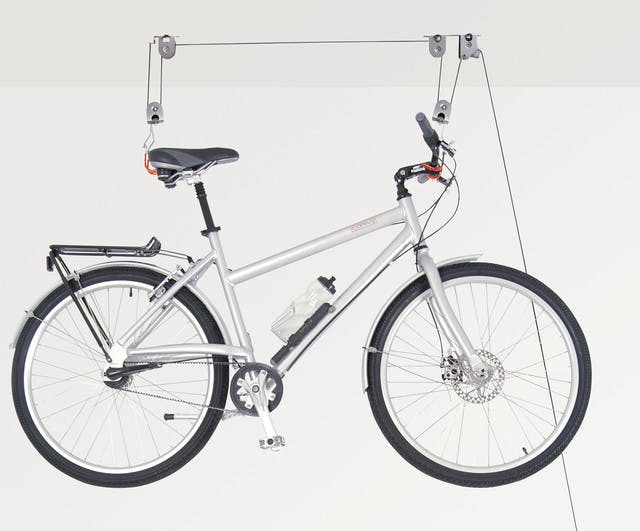 No floor or wall space to spare? Our Ceiling Mount Bike Lift is the ideal way to store a bike, ladder or even a kayak off the floor and out of the way. The pulley system easily lifts heavier items and features an auto locking mechanism to keep items secure.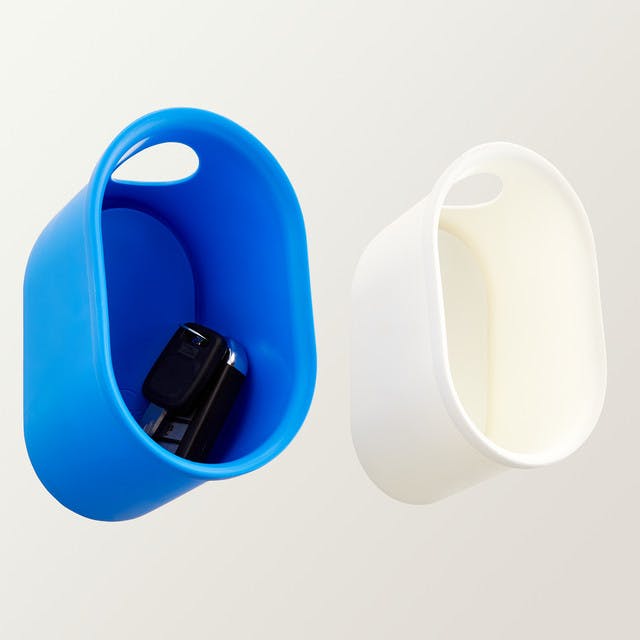 For all of your bike accessory needs, our Cycloc Loop Helmet & Accessory Rack is your answer. Its center is perfect for holding keys, wallets, accessories and more while the entire rack can hold a helmet, bag, lock and pump.
Already eyeing a favorite solution for your bike storage woes? Let us know in the comments below!