Avocados
Ah, the avocado--the tasty, easily-spreadable fruit enjoyed equally by Tex-Mex cuisine lovers and Millennial toast-eaters everywhere. But with a sliced avocado boasting a shelf life of approximately 15 seconds (give or take) before it starts to turn brown, it makes for a particularly temperamental fruit; therefore, if you'd prefer not to have to eat the whole thing in one sitting, finding the right storage method is imperative.
Whole, uncut avocados can be stored on the countertop (they will ripen in 3-5 days), but the fridge works best if you have the space--proper fridge storage can keep them fresh for up to two weeks. Open plastic containers such as the InterDesign Linus Bins are a good option for keeping avocados in the fridge.
Once the avocado is cut and/or turned into delicious guacamole, it should be placed in an airtight container and refrigerated with the pit intact and with a light drizzling of lemon juice or olive oil to maintain freshness. (Adding small onion chunks to the container can also help prevent it from turning brown.) In this case, possible storage options include our Fresh Flip Avocado Pod and Casabella Guac-Lock Container--the Guac-Lock even functions as a serving dish!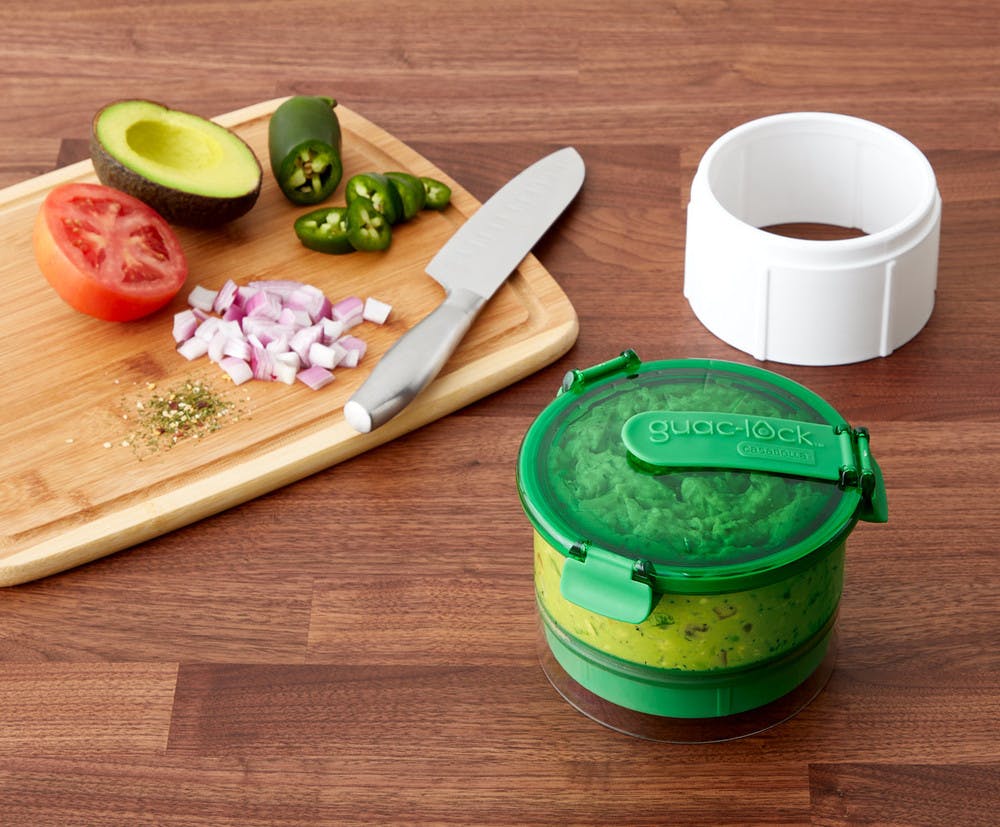 Remember, you don't have to be a fancy vegan chef to store your fruits and vegetables properly. The right type of storage will keep your produce fresher for longer, resulting in much-tastier meals and saving you from making extra shopping trips.
(For even more food storage options and tips, check out our entire line of food storage products and our kitchen tips page!)